At 65 Rooftop Bar of Janévalla Bandung, beneath the stars and with a breathtaking city view as our backdrop, we savored a memorable Saturday night at Skyline Smoke and Fire. Upon stepping into the venue, the ambiance was simply immaculate. The live music band was poised and ready to set the mood, and the six food stalls were primed to satisfy our appetites with their delectable offerings, including barbecue, teppanyaki, steamboat, and more.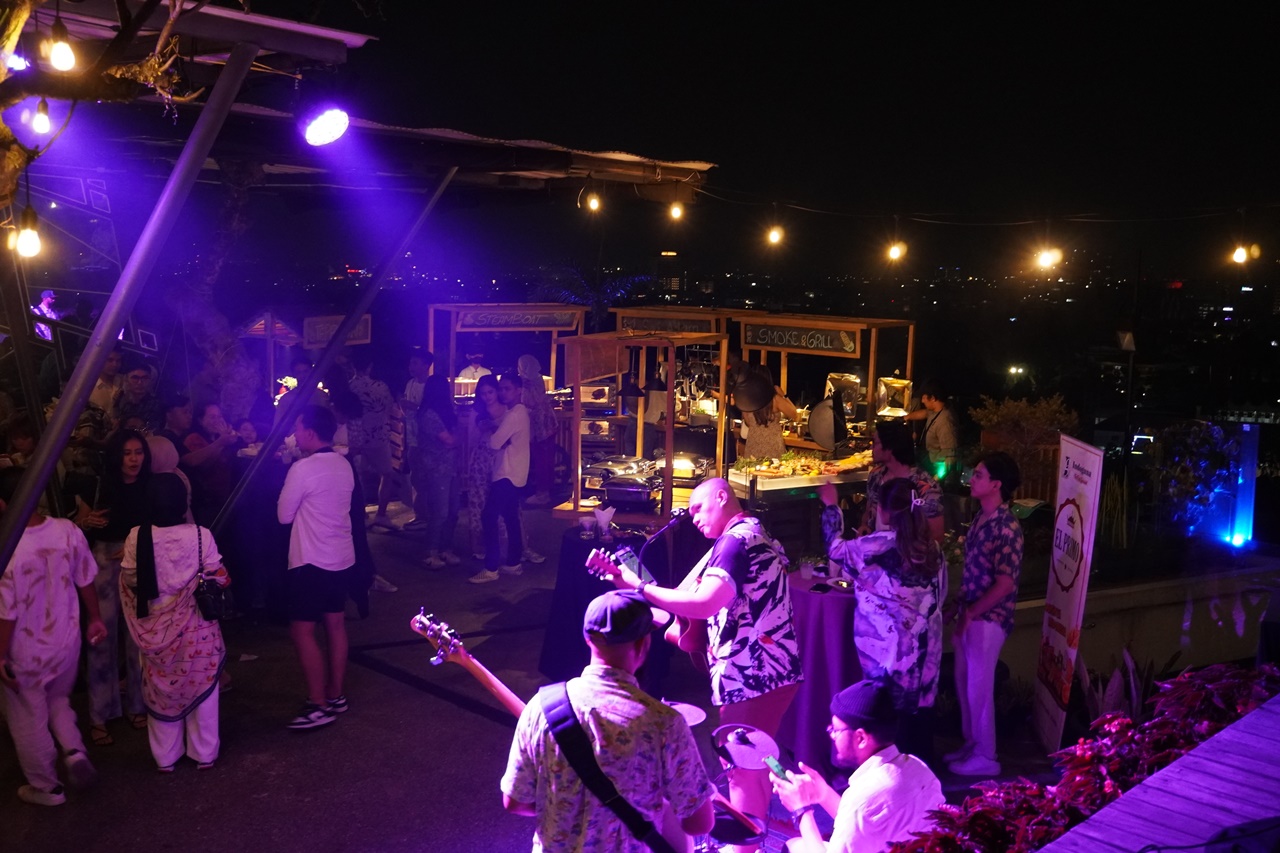 The extensive barbecue selection immediately grabbed our attention, featuring chicken skewers, the catch of the day, AUS beef striploin, sweet corn, and sausages. Each item was mouthwatering, especially when paired with the chef's specially crafted Janévalla dip sauce and Chimichurri. Our top pick was the chicken skewers, a perfect complement to the Janévalla dip sauce, which struck an ideal balance of flavors, blending sour and spicy notes for a refreshingly tasty dish. Following that, the AUS beef striploin was a must-try.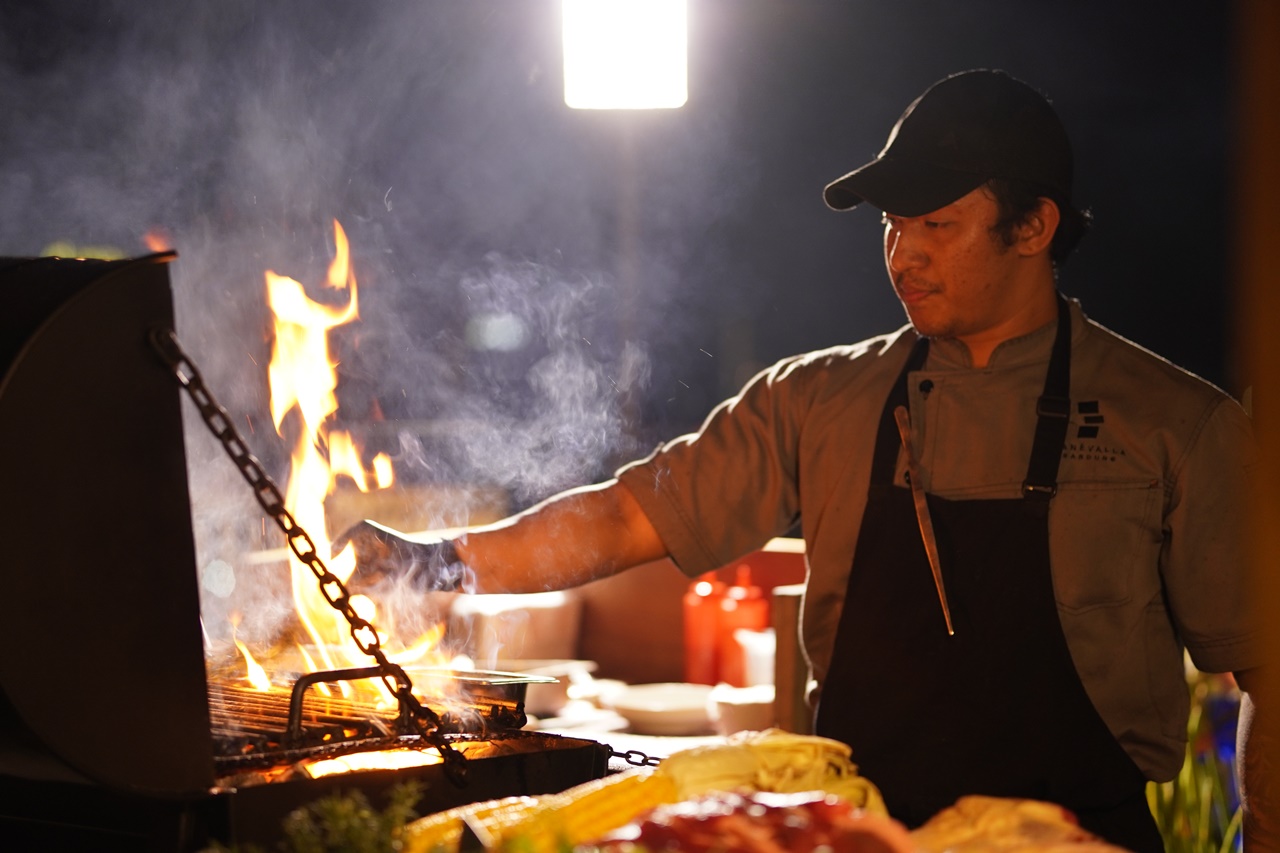 Moving on to the next food stall, we indulged in the House-Smoked Sei Ayam, a smoked chicken dish. With an array of sambal options, including Sambal Luat and Sambal Matah, the latter quickly became our favorite. Served alongside sautéed cassava leaves and steamed rice, the Sei Ayam was a complete delight.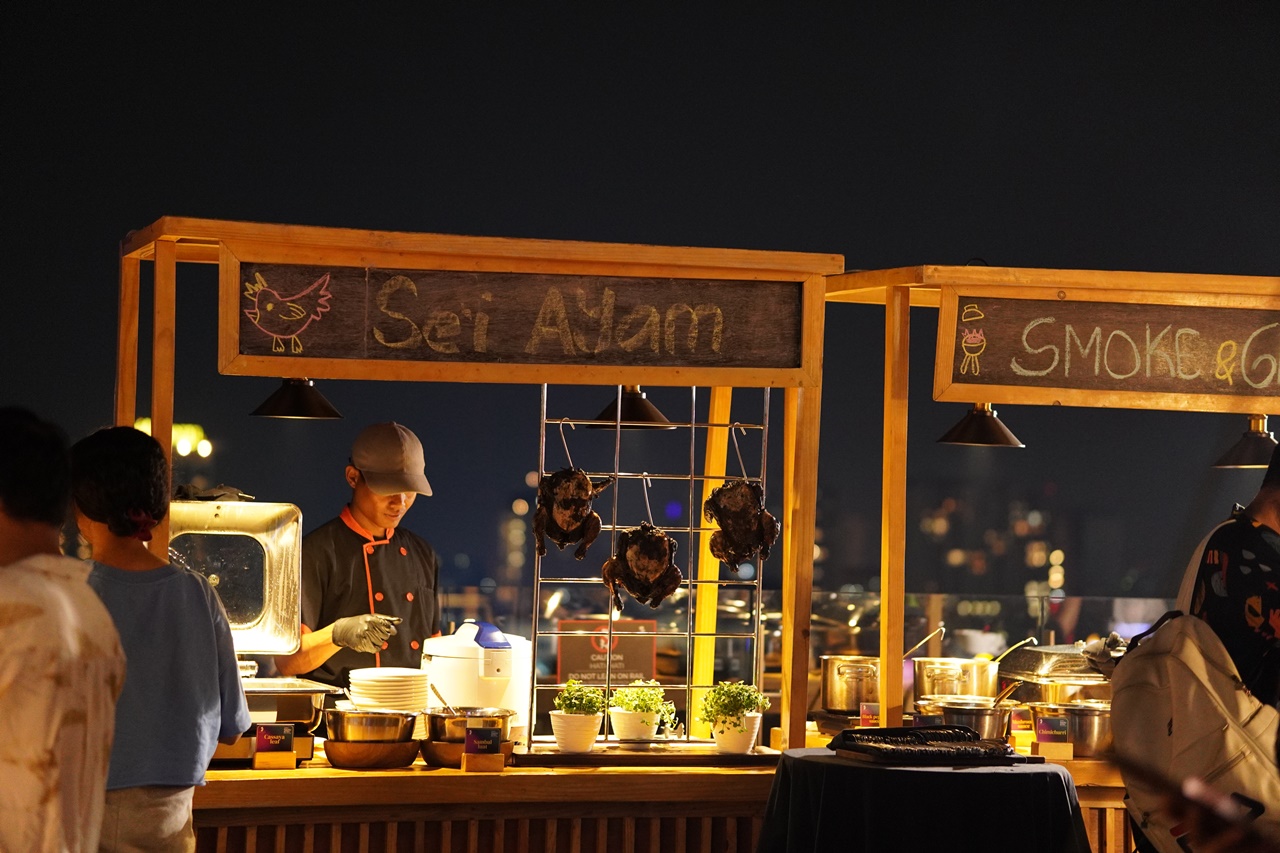 Adjacent to the Sei Ayam stall, we couldn't resist the allure of the steamboat and seafood teppanyaki. The steamboat offered three types of noodles, an assortment of condiments, vegetables, and a choice of two broths: Laksa and Tomyam. If you have a penchant for sour and spicy flavors, the Tomyam broth is not to be missed. Meanwhile, the Seafood teppanyaki boasted a variety of vegetable options to accompany the clam, green mussel, shrimp, and calamari, all enhanced with a choice of Mongolian and Teriyaki sauce.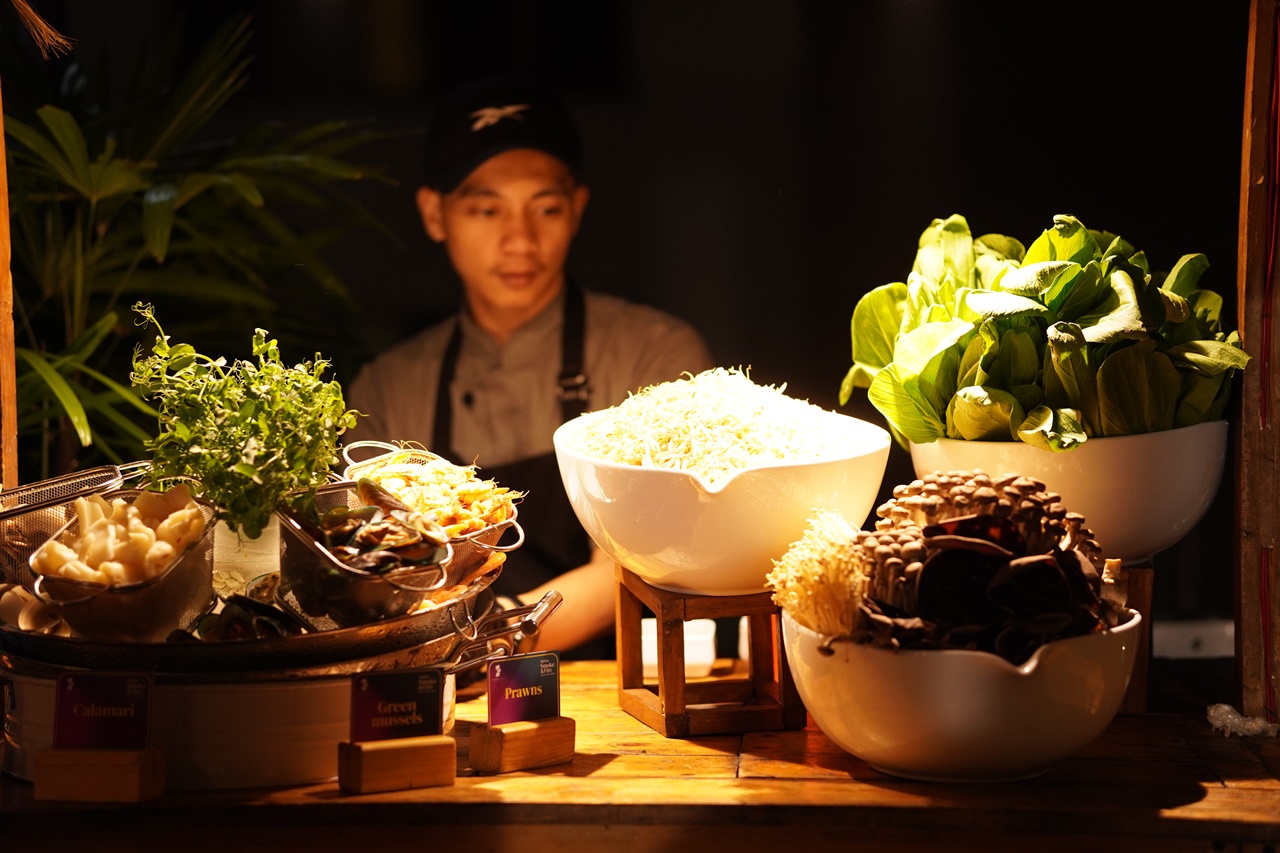 After our barbecue journey, we couldn't overlook dessert. The tantalizing array of desserts tempted us to try them all, but our favorites were the chocolate cake and the crème brûlée.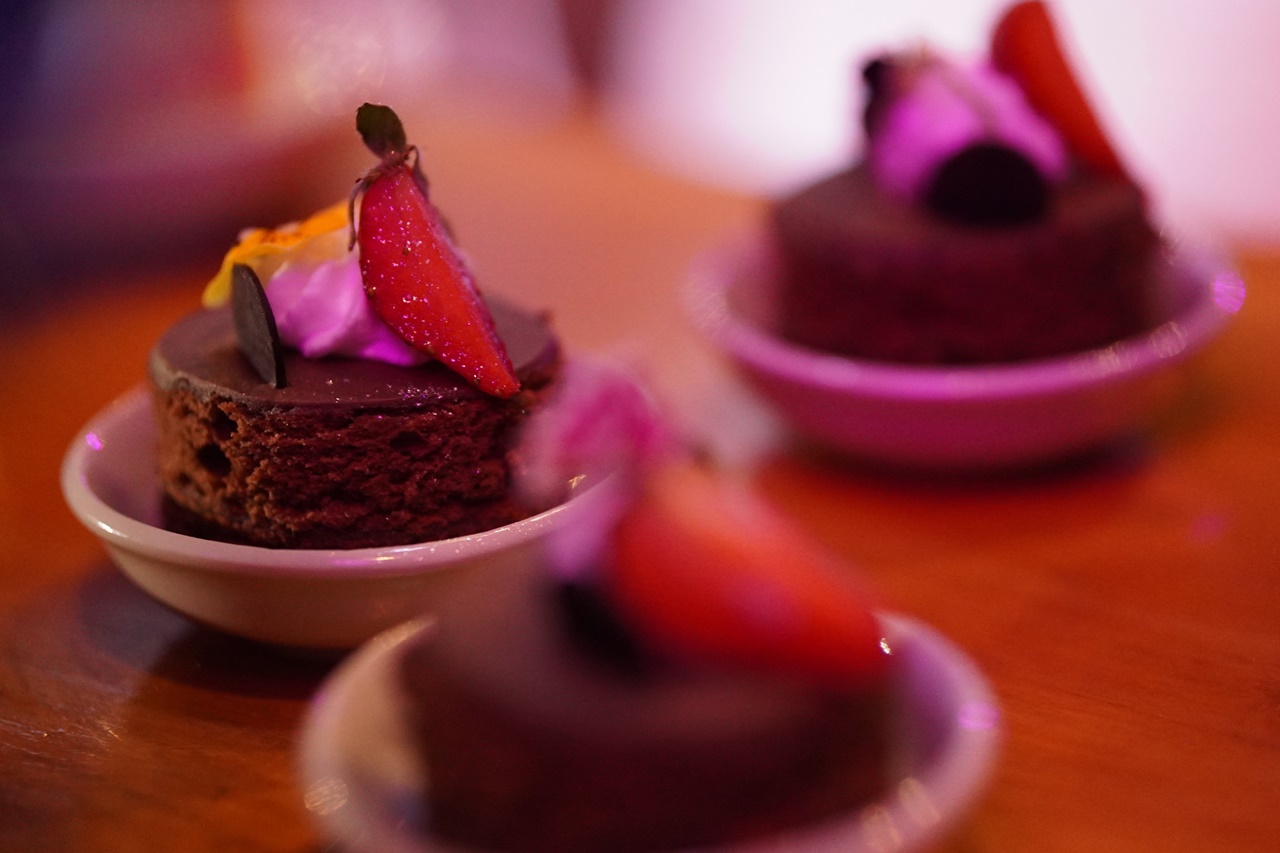 For an even more exciting experience, there is also a bar where you can order drinks. Although it is not included in the Skyline Smoke & Fire package, you can still enjoy the skillfully crafted drinks, as the talented bartenders were ready to serve. Enjoying these delightful drinks while soaking in the live music vibes created an unforgettable experience. As the night progressed, the live music performance added to the overall enjoyment, creating an electric atmosphere. With everyone in high spirits and fantastic food, it was truly the perfect way to spend a Saturday night.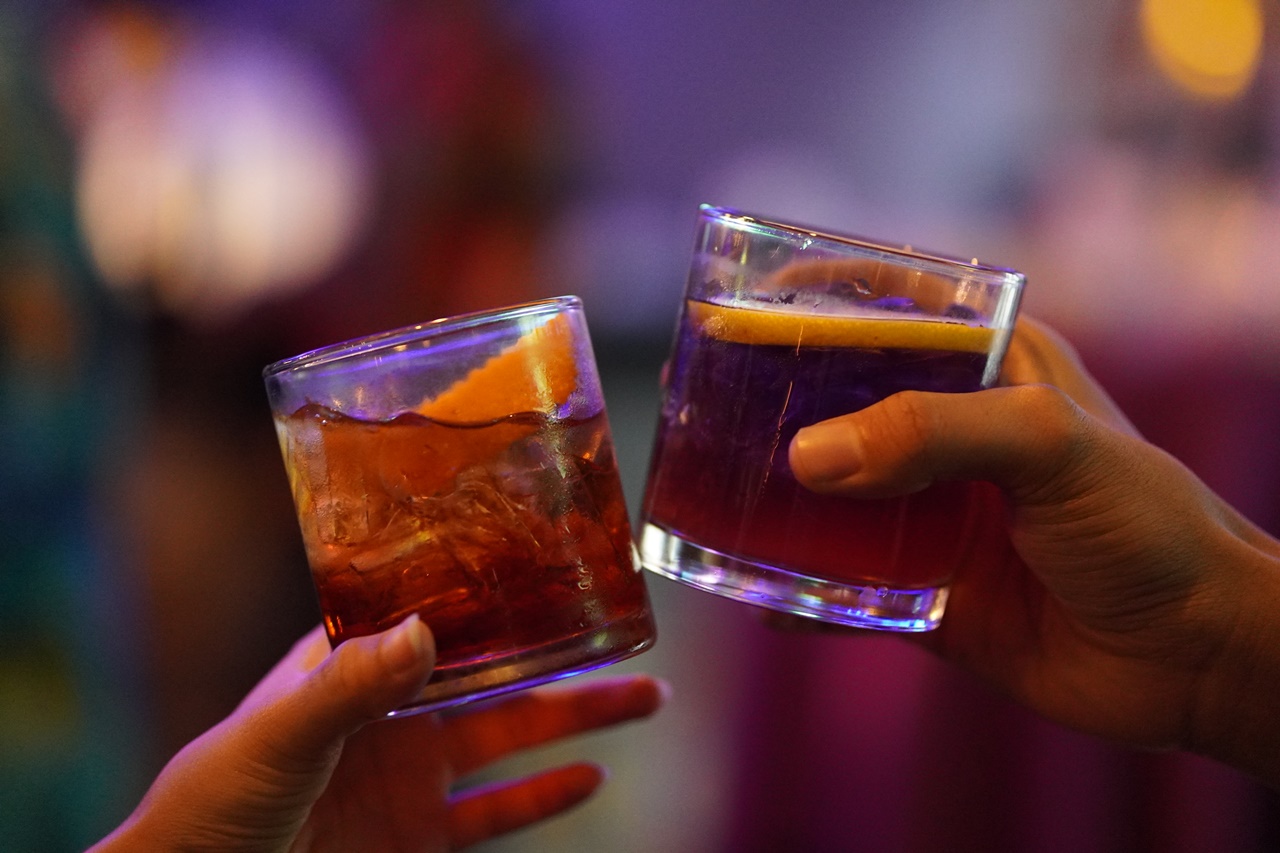 Skyline Smoke and Fire is held twice a month, on the first Saturday and the last Saturday of each month. You can enjoy Skyline Smoke & Fire from 6:30 PM to 9:30 PM. For those seeking the perfect Saturday night spot, make your reservation and take advantage of special pricing for civil servants and hoteliers!
Janévalla Bandung
Jl. Aceh No.65, Bandung
P: (022) 86026200
Instagram
Website