For those of you who are happy with the brunch tradition or like to enjoy delicious pastry dishes, Bandung has a lot to offer. Hopping from one place to another and trying the Sunday brunch experience seems like a weekend ritual to enjoy weekends. Now, there is a new cafe that can accommodate your preferences and certainly can be added to your Sunday brunch bucket list, it's called Khoe Pek Goan Bloemenstad. For those of you who like to visit Garut, you must be familiar with the name Khoe Pek Goan. They are a manufacturer of the beloved Bagelen which has been established since 1885.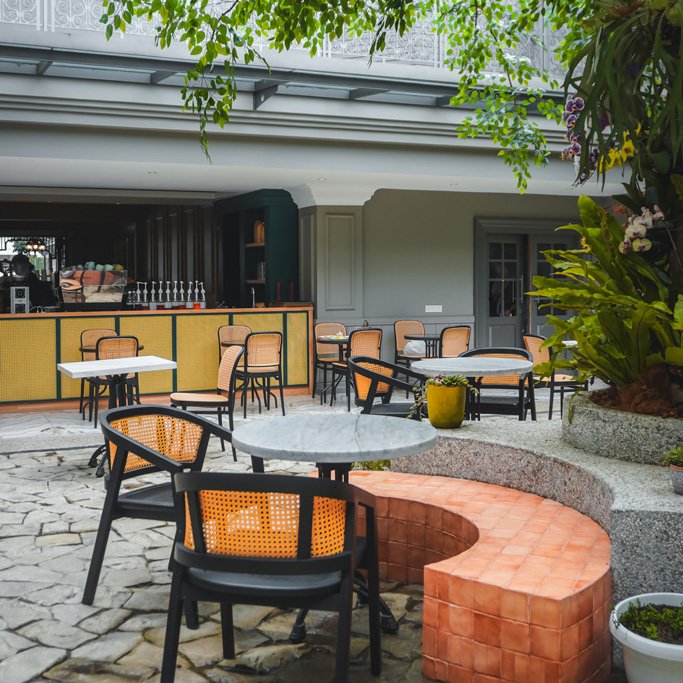 Khoe Pek Goan Bloemenstad itself is their first cafe in Bandung and carries the concept of one-stop shopping. This means that here you can enjoy a variety of quality delicious brunch dishes while also buying souvenirs, the signatures of Khoe Pek Goan.
When you first enter Khoe Pek Goan Bloemenstad you will find rows of souvenirs that you can buy to take home. Then in the backyard area, there is a fairly large outdoor dining area. Here also stands a tree big enough to avoid the sun's heat. Really - the perfect atmosphere for brunch in the morning.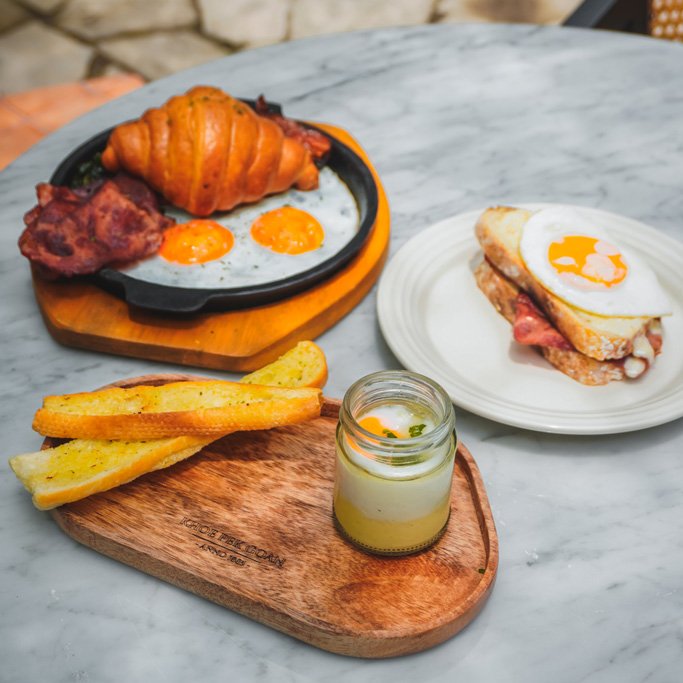 The brunch menu is dominated by pastries. Yesterday, we tried several brunch menu such as Big Breakfast, Croque Madame, and Egg SLT. For us, the Egg SLT menu was the most interesting, and the way to eat it is also unique. You will be given a potato with a half-boiled egg, you can apply this with the garlic bread and then eat it together. Guaranteed to provide a new, unique, and delicious experience for sure.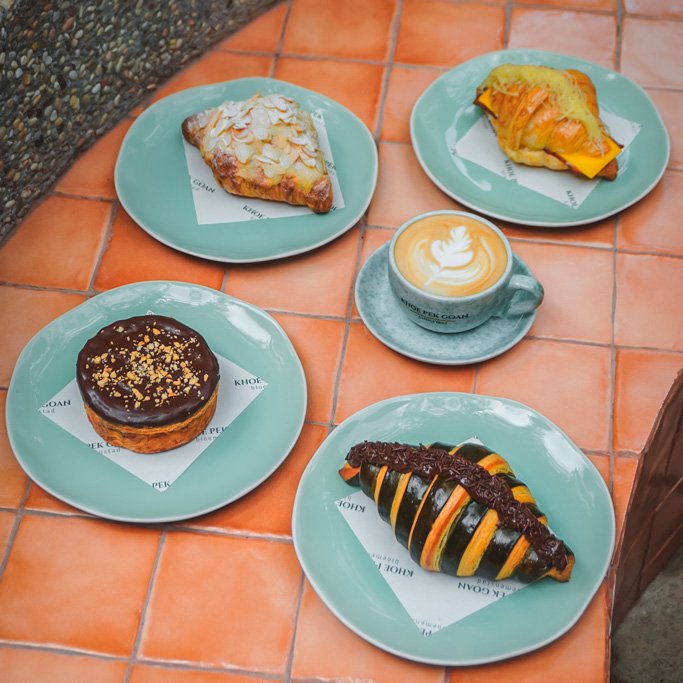 Apart from the brunch menu, we also tried the pastry menu, such as croissants, starting from beef cheese, almonds and choco crunchy. Besides croissants, we also tried Kouign Aman's Choco Peanut. All the pastries are really tasty and soft. We took away all of this menu and ate it one day later. It turned out that the texture remains soft and does not harden, still satisfyingly crusty yet buttery. This proves that their dough is really high quality.
Then we also tried two of their cakes, namely Strawberry Cake and Rum Nougat. Both are delicious, the sweetness is just right and also soft. Finally, to make it complete, we tried two of their coffee, Cafe Latte and Donatella. The last name is truly unique. This is a donut that is empty in the middle, then covered with Nutella and finally filled with piccolo as coffee. Guaranteed this menu will also provide a new coffee experience for you.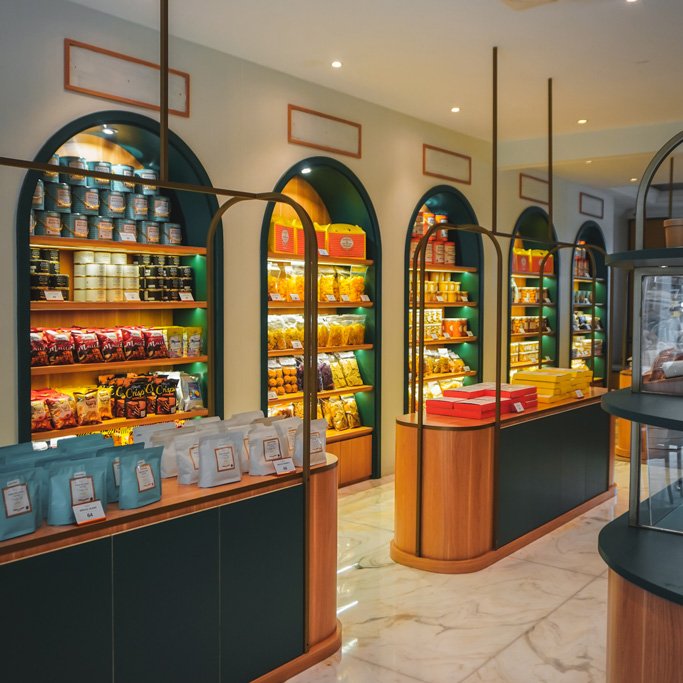 This cafe itself is the realization of the dream of the owner, Andy, he said that he himself really likes the morning atmosphere and enjoys brunch. Andy chose to open this cafe in Bandung because he felt that the people's purchasing power was higher. This allows him to use the best premium ingredients to produce a delicious taste.
It's better to just come to Khoe Pek Goan Bloemenstad to feel the full experience. We suggest you come around 8-11 am so that the morning vibes can still be felt. But if not, you can come any time of course because they are open until 9 pm on weekdays and 10 pm on weekends.
Khoe Pek Goan Bloemenstad
Jl. Cendana No.16, Bandung
P: 0812-2309-3113
Instagram