Are you looking for a fun and challenging activity to enjoy on your weekend? Wall climbing is not only exciting but also offers numerous health benefits. If you're eager to try this thrilling sport, here are some highly recommended places to explore: indoor climbing gyms and outdoor climbing and bouldering walls. Don't miss out on the opportunity to gain a memorable climbing experience at these fantastic locations!
Top Spots to Go Wall Climbing in Bandung / Tempat Terbaik untuk Panjat Dinding di Bandung
1. Manjat Climbing Gym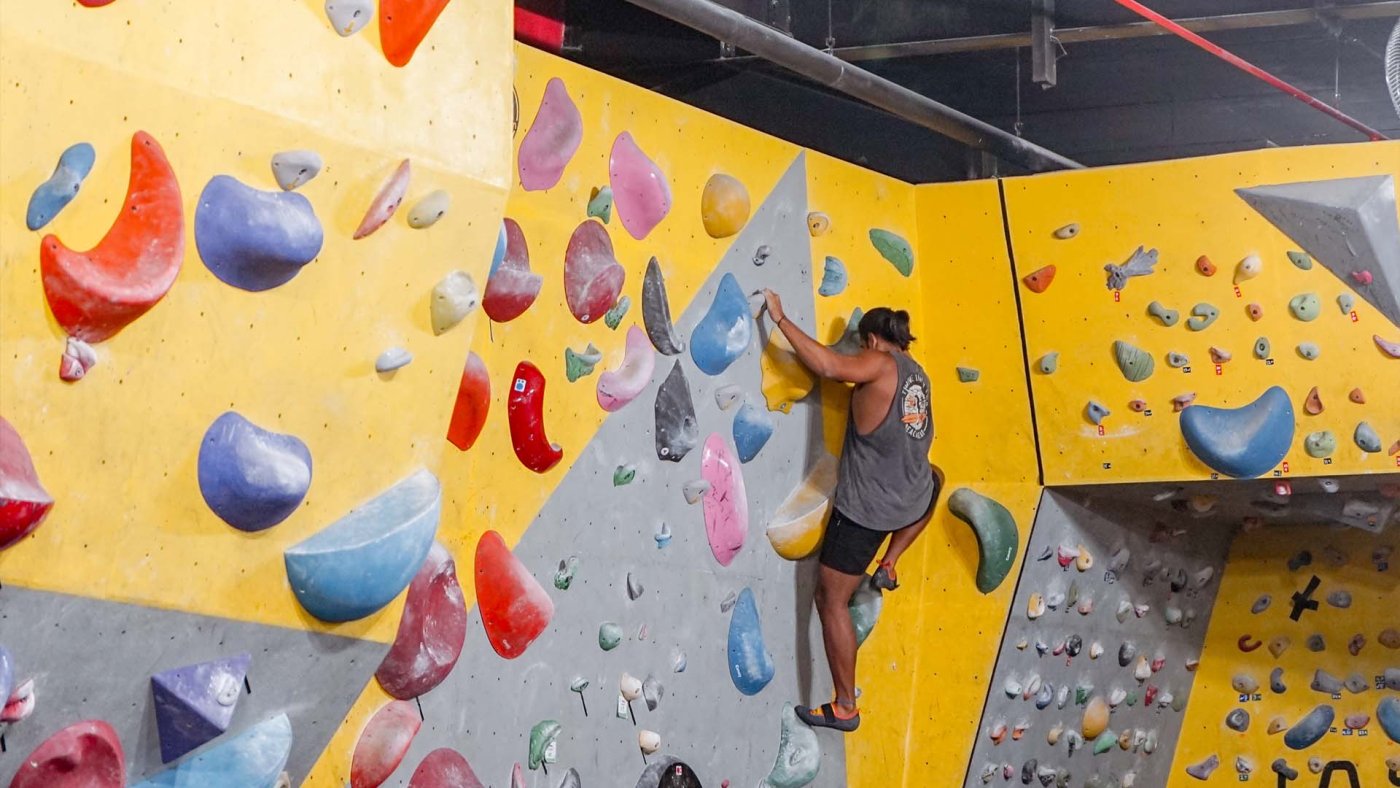 As the largest climbing gym in Bandung, Manjat Climbing Gym offers various facilities such as a Bouldering wall, a climbing wall reaching up to 17m, a campusing board, and many others. The gym offers daily passes at an affordable price starting from 100k, also beginner courses, and interval classes. With this reasonable pricing, you will have access to climbing equipment, a belayer, insurance coverage, use of shower and locker rooms, free refill of mineral water using your own tumbler, and complimentary Wi-Fi.
Manjat Climbing Gym
Jl. Naripan No.89, Bandung
P:  0821-2686-4559
Instagram
2. Saparua Climbing & Bouldering Wall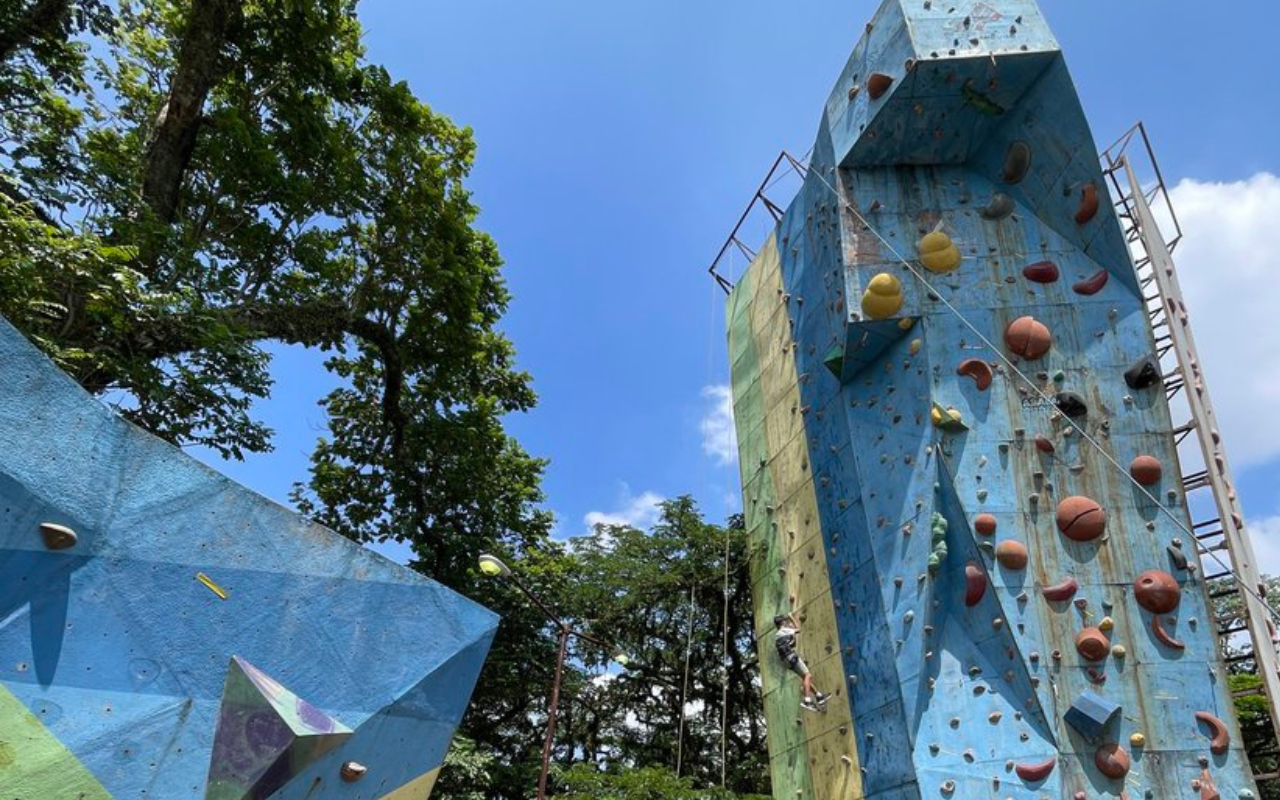 For those seeking a wall climbing activity to enjoy their weekend, visit Saparua Climbing and Bouldering Wall. Here, you can indulge in wall climbing for only 10k rupiah, which includes the use of safety equipment. Situated in a sports arena, this is the perfect one-stop destination to rejuvenate your weekends.
Saparua Climbing & Bouldering Wall
Jl. Saparua, Bandung
Instagram
3. Eiger Adventure Store on Sumatera Street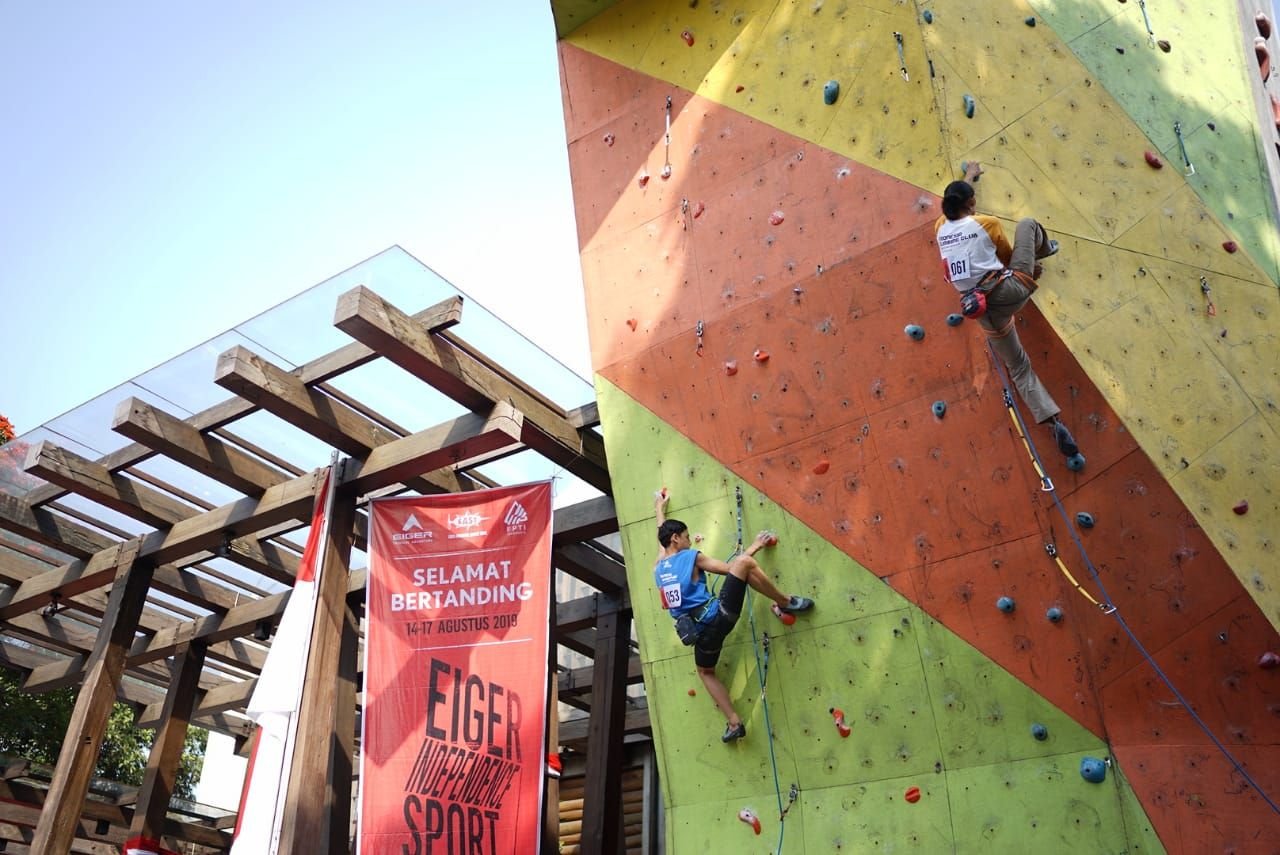 Challenge yourself at this wall climbing facility, conveniently located in the Eiger Adventure Store on Sumatera Street. With a towering 15-meter wall and a selection of safe equipment, you can push your limits in a secure environment. The facility also provides a range of training programs tailored to enhance climber's skills. The equipment is well-maintained and the rental fees are reasonable, ensuring a positive experience for climbers of all levels. 
Eiger Adventure Store on Sumatera Street
Jl. Sumatera No.23, Bandung
P: (022) 4213480
Instagram
Website
Also Read:
---
---
4. Trans Studio Bandung (Kong Climb)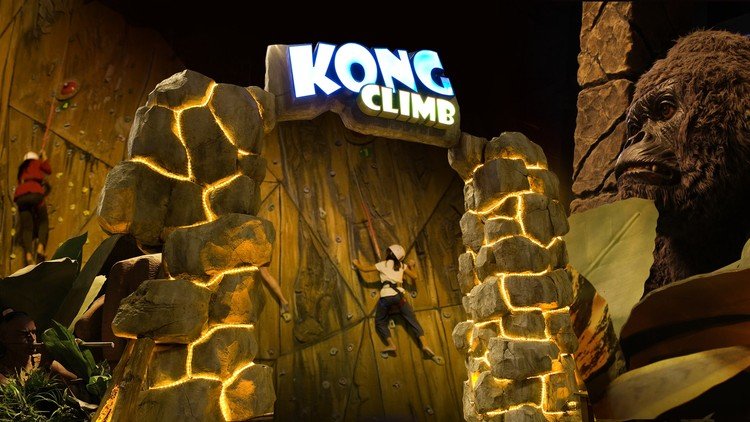 This particular climbing experience is located within Trans Studio Bandung, a theme park. At this attraction, known as Kong Climb, you have the opportunity to engage in wall climbing that stands at a height of 15 meters. If you manage to reach the top, you will receive a special prize. The only requirement for participating in this wall climbing activity is a minimum height of 120cm.
Trans Studio Bandung (Kong Climb)
Jl. Gatot Subroto No.289A, Bandung
P:  0811-8118-244
Instagram
Website
5. The Parlor (Lancah Raba Climbing Gym)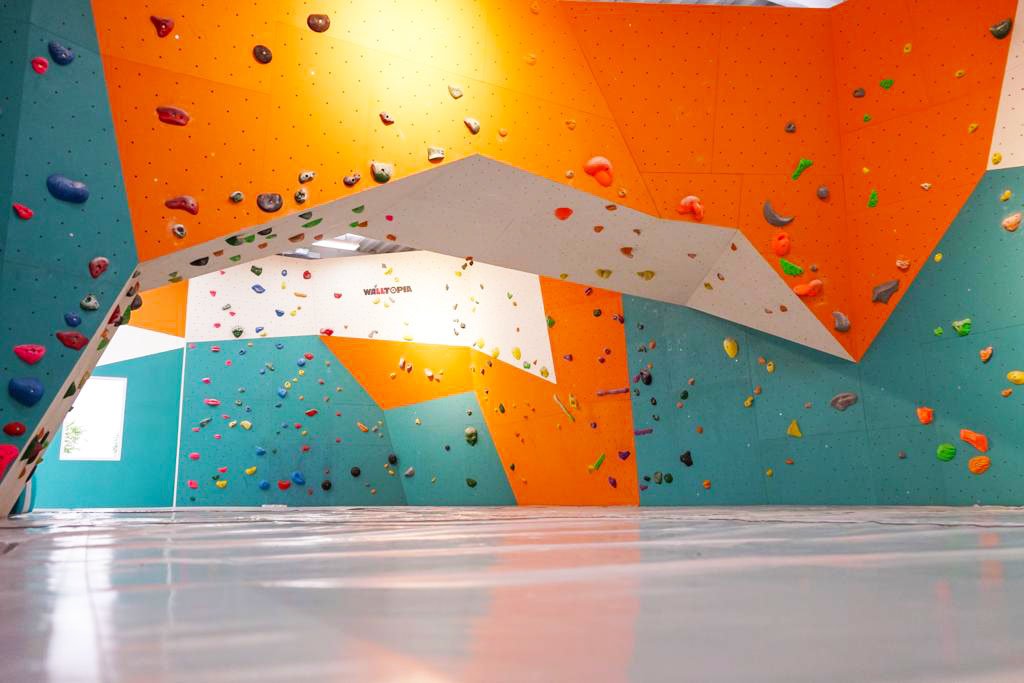 Lancah Raba Climbing Gym is located in The Parlor, a versatile destination offering a range of enjoyable activities. The gym boasts a variety of climbing walls suitable for climbers of all skill levels, including both beginner-friendly options and more challenging routes. Admission fees start at 60k rupiah for adults and 50k rupiah for children. Additionally, Lancah Raga offers private classes specifically designed for beginners, ensuring personalized attention and guidance.
The Parlor (Lancah Raba Climbing Gym)
Jl. Rancakendal Luhur No.9, Bandung
P: 0811-1111-0724
Instagram