Setiabudi is one of the busiest streets in Bandung, attracting a bustling crowd of both locals and tourists. This area is undoubtedly a top destination when visiting Bandung. It is also renowned for its diverse range of amenities, including restaurants, shopping centers, and excellent hotels. Here is a list of recommended hotels in the Setiabudi area of Bandung.
Rekomendasi Hotel di Setiabudi Bandung / Top Recommended Hotels around Setiabudi, Bandung
1. Belviu Hotel Bandung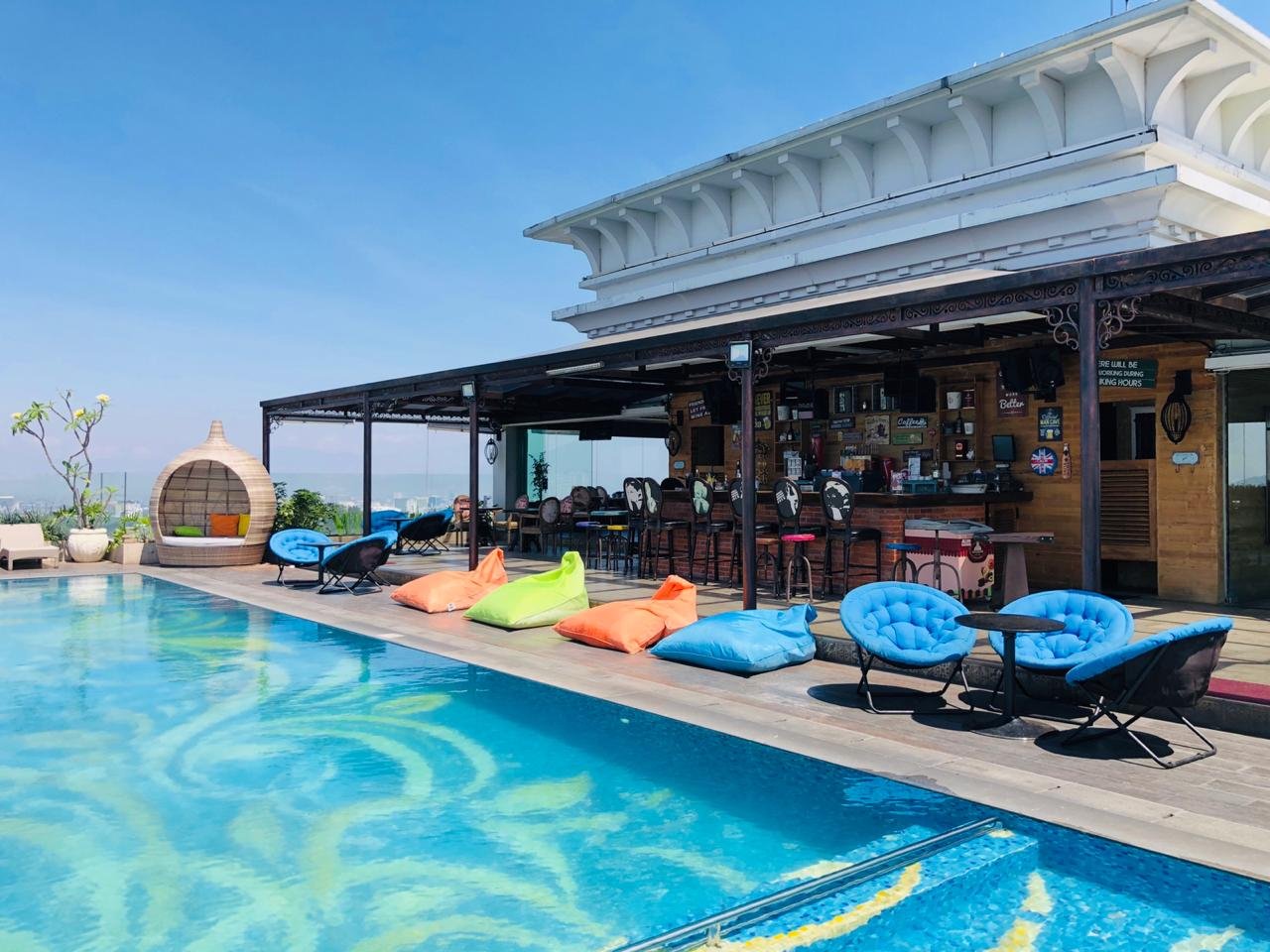 A modern-classic hotel conveniently located on Setiabudi, Belviu offers a wide range of excellent facilities and amenities, ensuring a pleasant stay. In addition to cozy and fully serviced rooms, they feature a rooftop swimming pool where you can enjoy both a refreshing swim and a beautiful view of the city. The rooftop is further enhanced by a themed bar and restaurant, making it the perfect addition to your stay.
Belviu Hotel Bandung
Jl. Dr. Setiabudi No.35, Bandung
P: (022) 82068338
Instagram
Website
2. GH Universal Hotel Bandung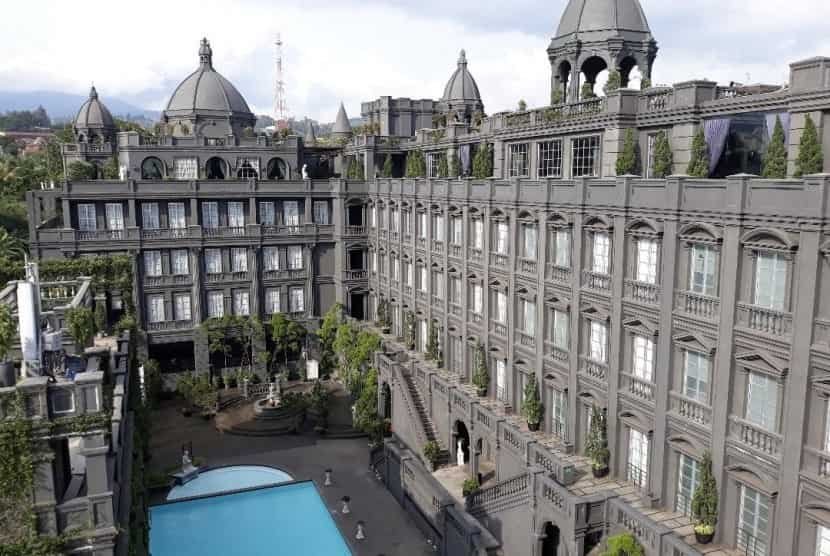 GH Universal Hotel Bandung boasts an extraordinary building that showcases the elegance of Italian Renaissance-style architecture. The rooms they offer are in close proximity to the exotic and luxurious design, immersing guests in the ambiance of European nobility. Furthermore, the hotel provides a diverse range of facilities to enhance your stay and provide recreation for both families and couples, including a Spa and Massage center, a Courtyard of The Royal, and much more.
GH Universal Hotel Bandung
Jl. Dr. Setiabudi No.376, Bandung
P: (022) 2010388
Instagram
Website
3. Grand Mercure Bandung Setiabudi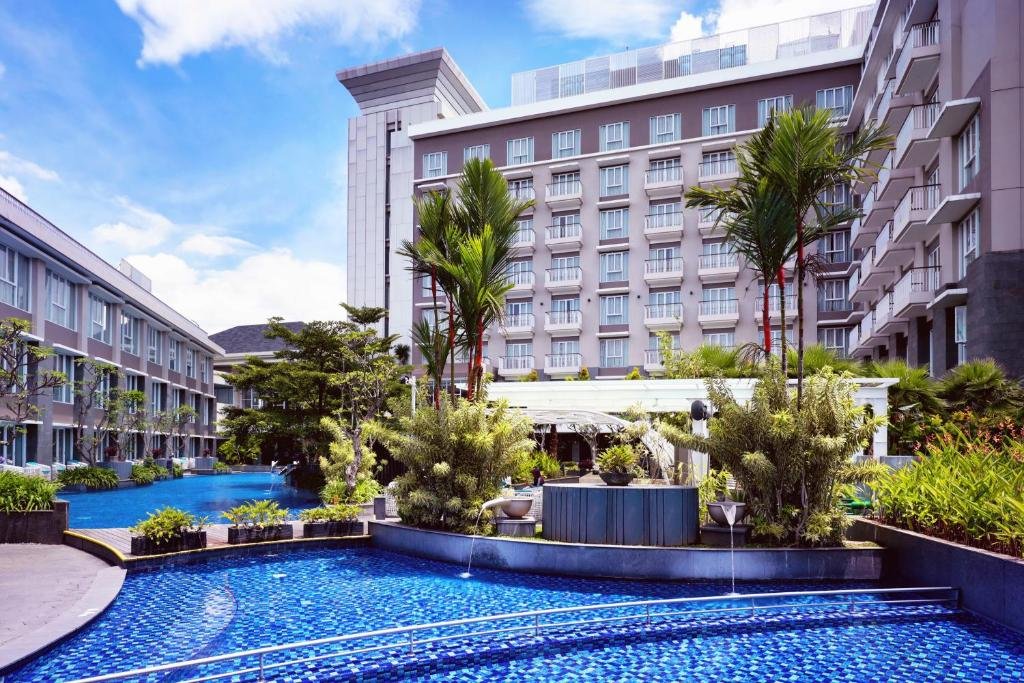 This exceptional hotel is an ideal choice for your stay when looking for superb accommodation around Setiabudi Street. It seamlessly blends natural beauty with cultural heritage, offering a unique opportunity to rediscover the richness of Indonesia's culture. Additionally, the hotel provides an extensive range of facilities and amenities, along with spacious rooms available in various types, ranging from Superior to Executive Suite.
Grand Mercure Bandung Setiabudi
Jl. Dr. Setiabudi No.269 - 275, Bandung
P: (022) 82000000
Instagram
Website
4. The Gaia Hotel Bandung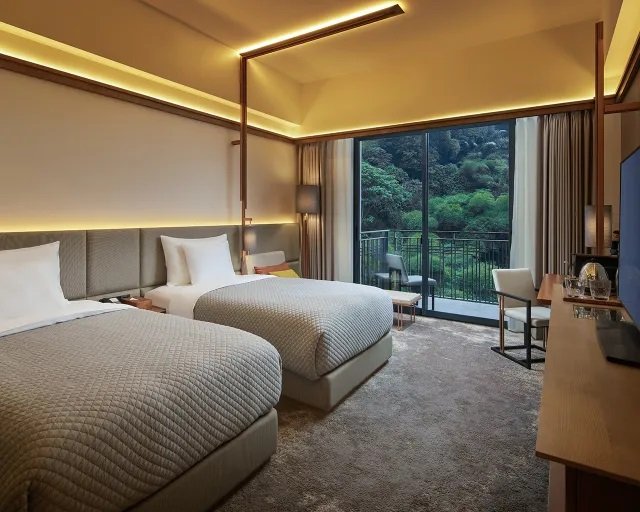 Considered as a new addition to the hotel scene in Bandung, The Gaia has quickly gained fame for its extraordinary architecture and stunning interior design. Situated in close proximity to Lembang, this hotel offers the perfect retreat for those seeking a recreational, pleasurable, or romantic stay. Nestled in a hilly area, the hotel provides breathtaking views of lush green landscapes, adding to the overall experience of your stay.
The Gaia Hotel Bandung
Jl. Dr. Setiabudi No.430, Bandung
P: (022) 20280780
Instagram
Website
Also read:
5. Travello Hotel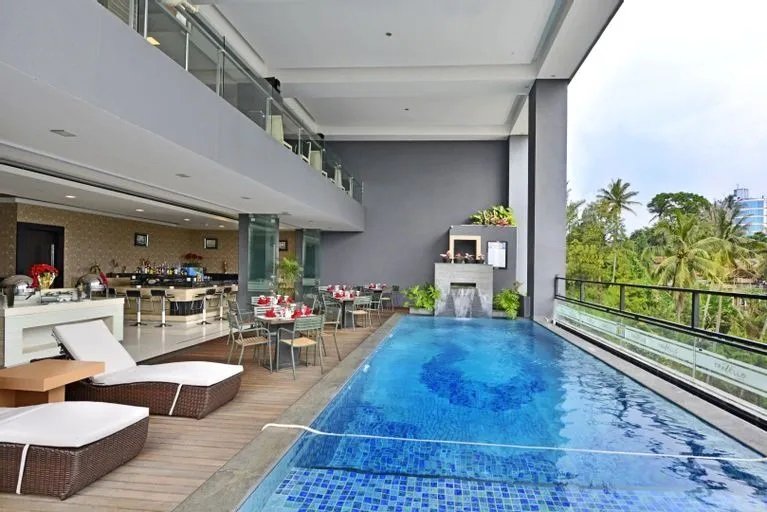 Travello Hotel is situated in a modern building, offering a convenient location for travelers. The hotel provides comfortable rooms, each adorned with floor-to-ceiling windows, beds featuring tufted headboards, and a wide range of amenities. With its excellent combination of comfort and style, Travello Hotel is highly recommended as an ideal place to stay.
Travello Hotel
Jl. Dr. Setiabudi No.268, Bandung
P: (022) 88880280
Instagram
Website
6. Hemangini Hotel Bandung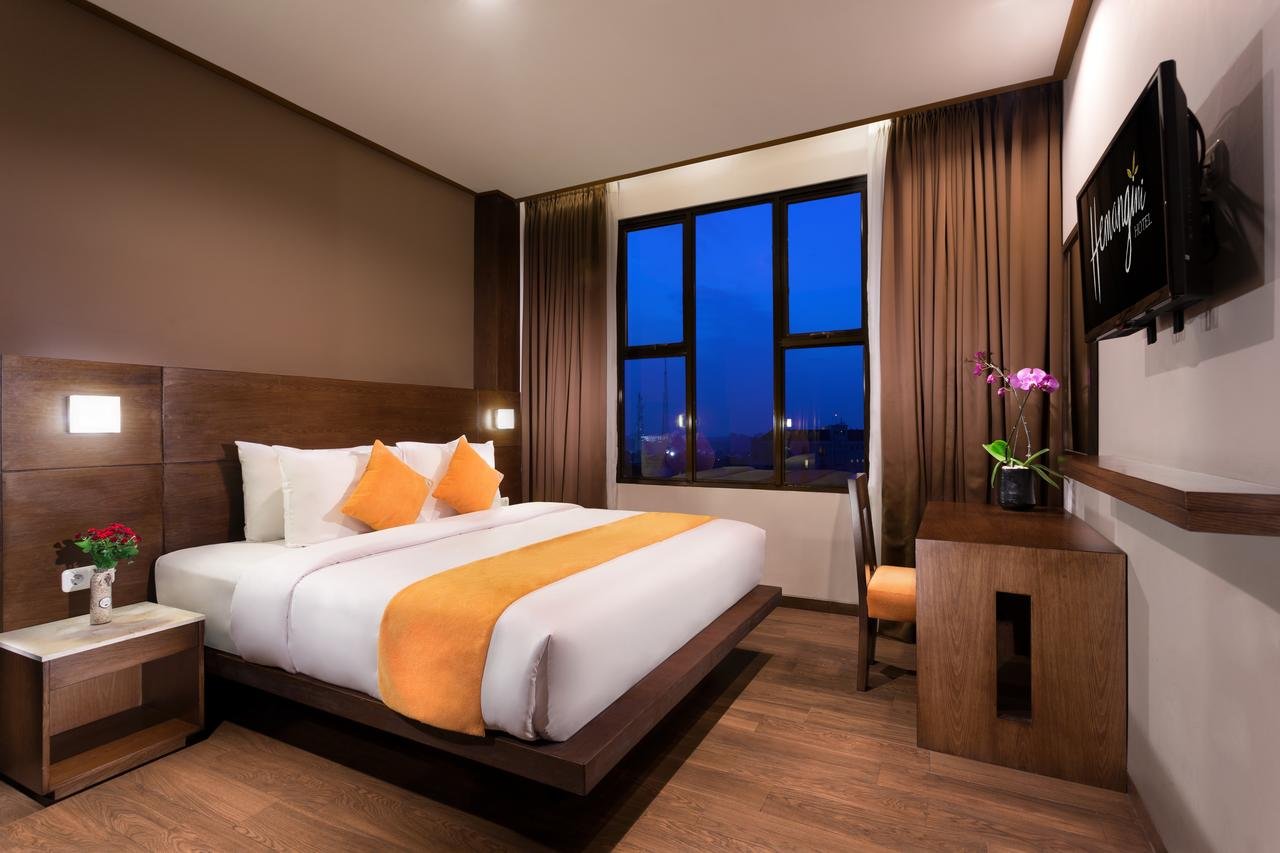 Hemangini Hotel Bandung is an exceptional thematic hotel that seamlessly blends seasonal wonders with local heritage in each of its rooms. In addition to the captivating and unique themes, every room is equipped with a variety of facilities such as flat-screen TVs, mini-fridges, complimentary Wi-Fi, and tea/coffee-making facilities. The hotel offers a cozy and warm ambiance, complemented by friendly staff, ensuring a delightful experience throughout your stay.
Hemangini Hotel Bandung
Jl. Dr. Setiabudi No.66, Bandung
P: (022) 2032110
Instagram
Website
7. Novena Hotel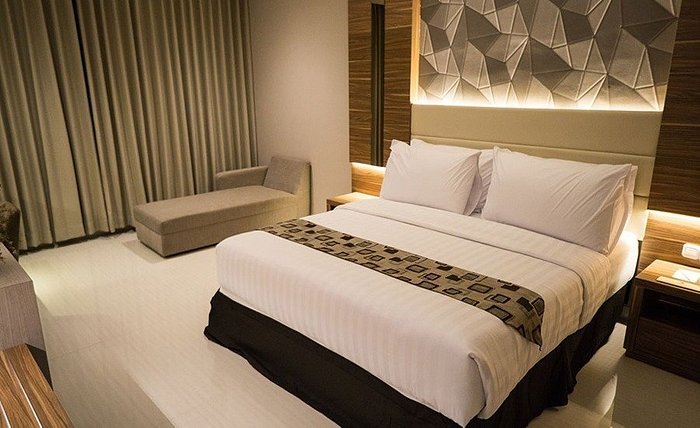 Novena Hotel is an ideal choice for budget-conscious travelers in search of a hotel with comfortable rooms and good service. The hotel offers spacious accommodations with modern colors and stylish decor. Furthermore, Novena Hotel provides additional amenities including a bar, coffee shop, outdoor pool, and even a kid's club for families traveling with children.
Novena Hotel
Jl. Dr. Setiabudi No.4, Bandung
P: (022) 82005585
Instagram
Website
8. New Sany Rosa Hotel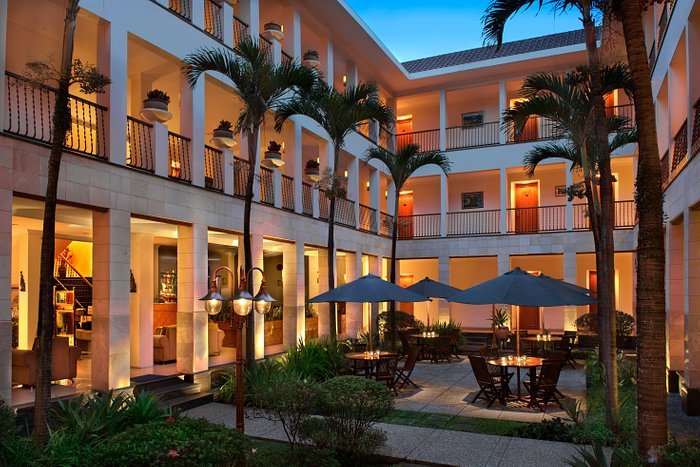 Another recommended hotel on Setiabudi Street is New Sany Rosa Hotel. It is the perfect destination for a serene and peaceful getaway. Despite being located on one of Bandung's busiest streets, this hotel radiates a quiet and comfortable atmosphere, making it an excellent choice for a pleasant stay.
New Sany Rosa Hotel
Jl. Hegarmanah No.2A, Bandung
P: (022) 2033562
Instagram