Apart from its tourist attractions and shopping spots, budget stylish hotels are one of the many reasons to visit Bandung. Looking for the best ones? Here is the list of stylish budget hotels in Bandung which offer not only a comfortable stay but also please the eyes.
Hotel stylish dengan harga terjangkau di Bandung
1. Beehive Boutique Hotel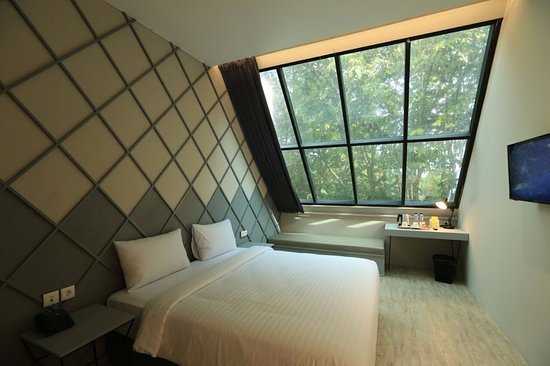 On a tree-lined street among eateries, this trendy, Scandinavian-inspired boutique hotel is only 5 minutes walk to the famous Dago Street. The laid-back rooms offer free Wi-Fi, flat-screen TVs, and tea and coffee-making facilities; some have paneled headboards and/or monochrome furnishings. There's a modern, airy cafe featuring floor-to-ceiling windows and terrace seating. 
Beehive Boutique Hotel
Jl. Dayang Sumbi No.1, Bandung
P: (022) 2505801
Instagram
2. 

Cottonwood Boutique Heritage Hotel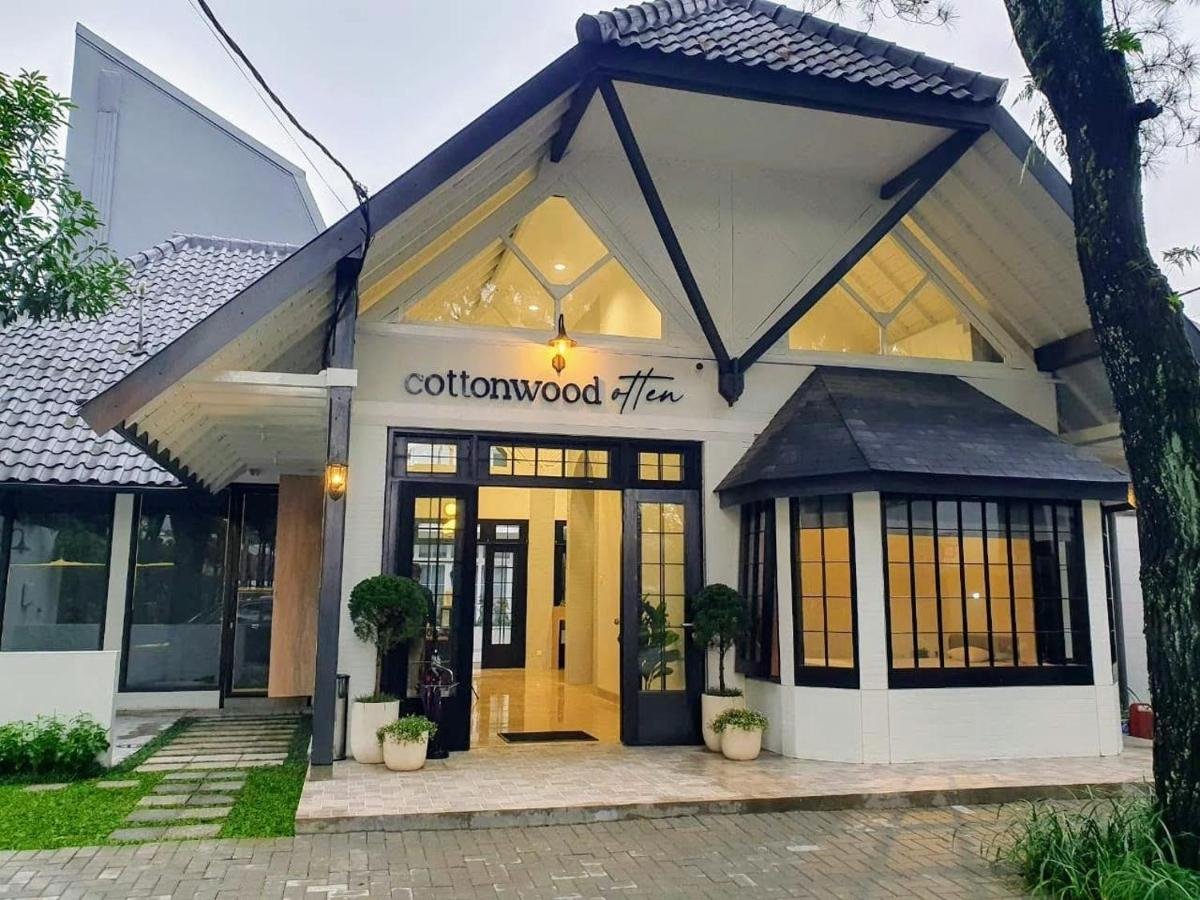 As the name implies, this hotel occupies a heritage house that has been modified so that it looks beautiful. Even though the room size is small, it is still comfortable because it is equipped with Netflix on the TV. If you come with your family, it's better for you to choose a room with a loft type.
Cottonwood Boutique Heritage Hotel
Jl. Dr. Otten No.14, Bandung
P: 0822-1117-7728
Instagram
3. 

Hay Bandung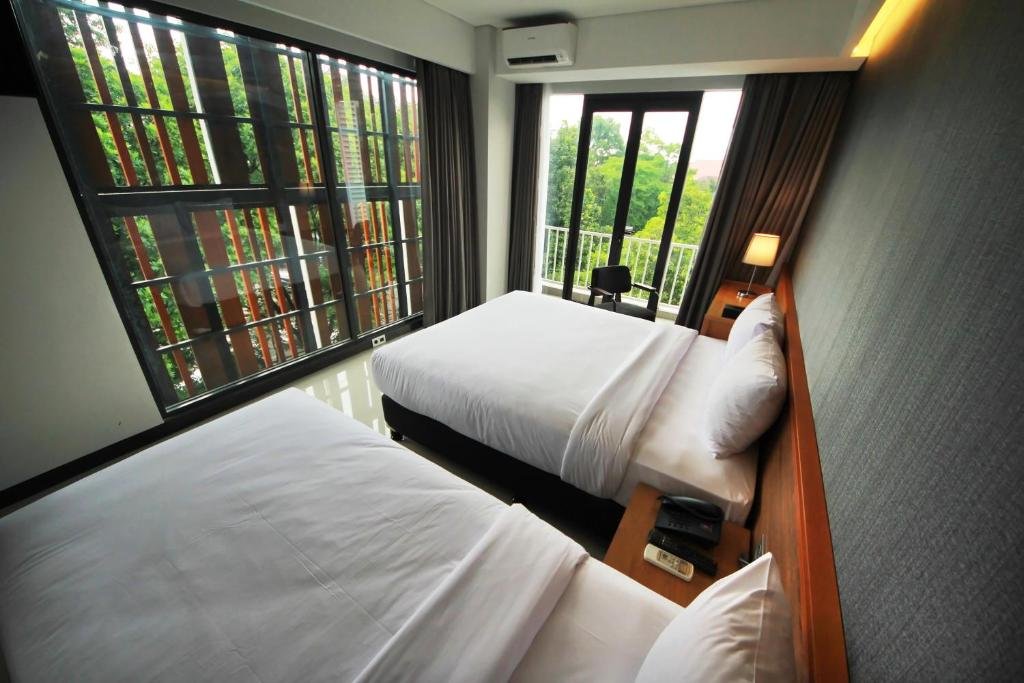 Surrounded by shops and restaurants, this ultrahip hotel with an eclectic exterior is 3 km from the bustling Braga Street and a 13-minute walk from the iconic Gedung Sate. Bright, simply furnished rooms feature free Wi-Fi and flat-screen TVs. Family rooms sleep up to 4 guests. There's also a flashy, industrial-style cafe, as well as a restaurant with outdoor seating
Hay Bandung
Jl. Trunojoyo No.19, Bandung
P: (022) 20538888
Instagram
4. 

Kollektiv Hotel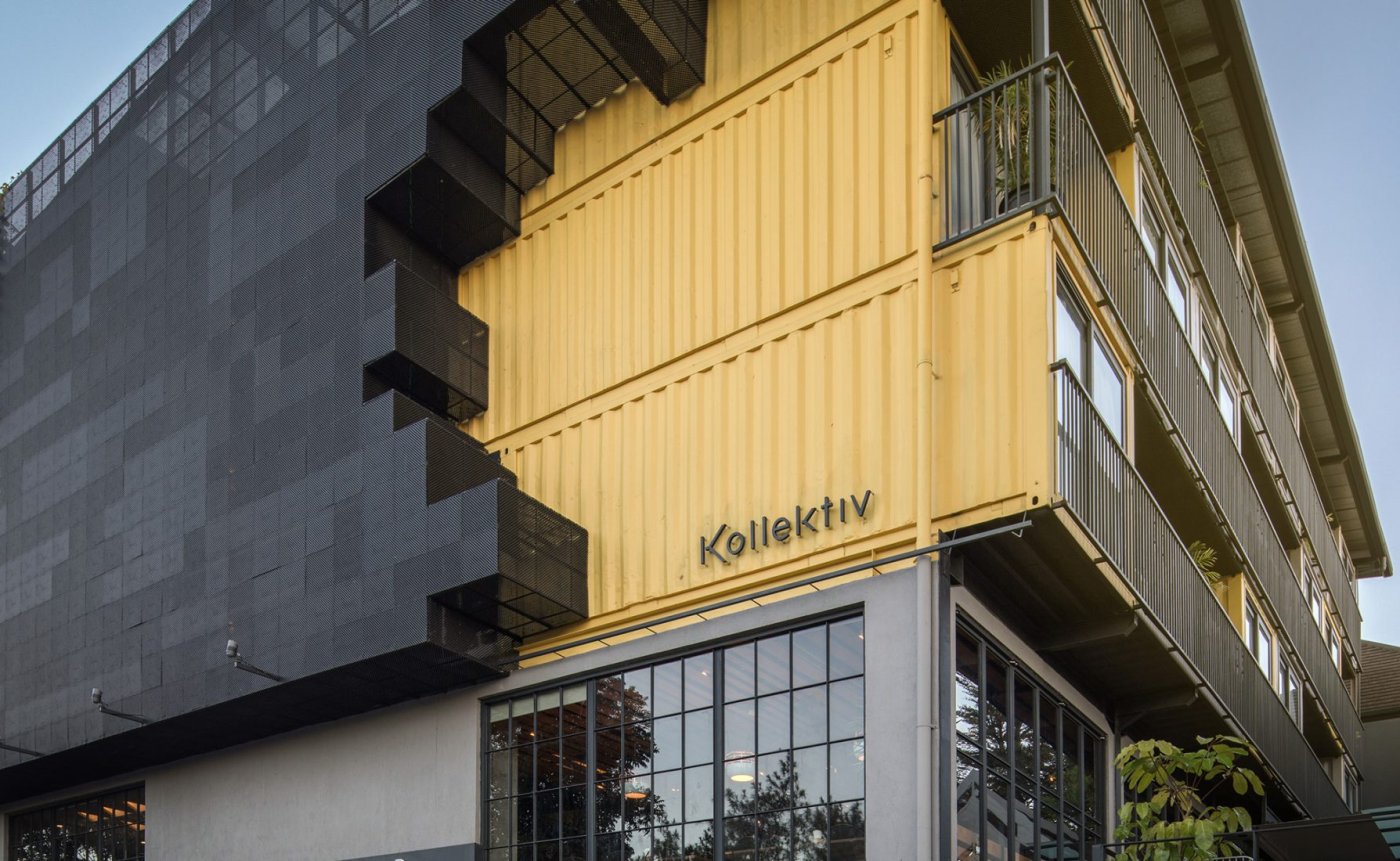 This redesigned container truck hotel definitely will give you a unique experience. Here you can try what it's like to stay in a well-designed container. Even though the size is tiny, this room is very comfortable. For you movie lovers, each room here is equipped with Netflix on the TV. Beside the hotel, here you can also visit their instagramable Hara Cafe.
Kollektiv Hotel
Jl. Prof. Dr. Sutami No.62, Bandung
P: (022) 82009777
Instagram
5. 

Namin Hotel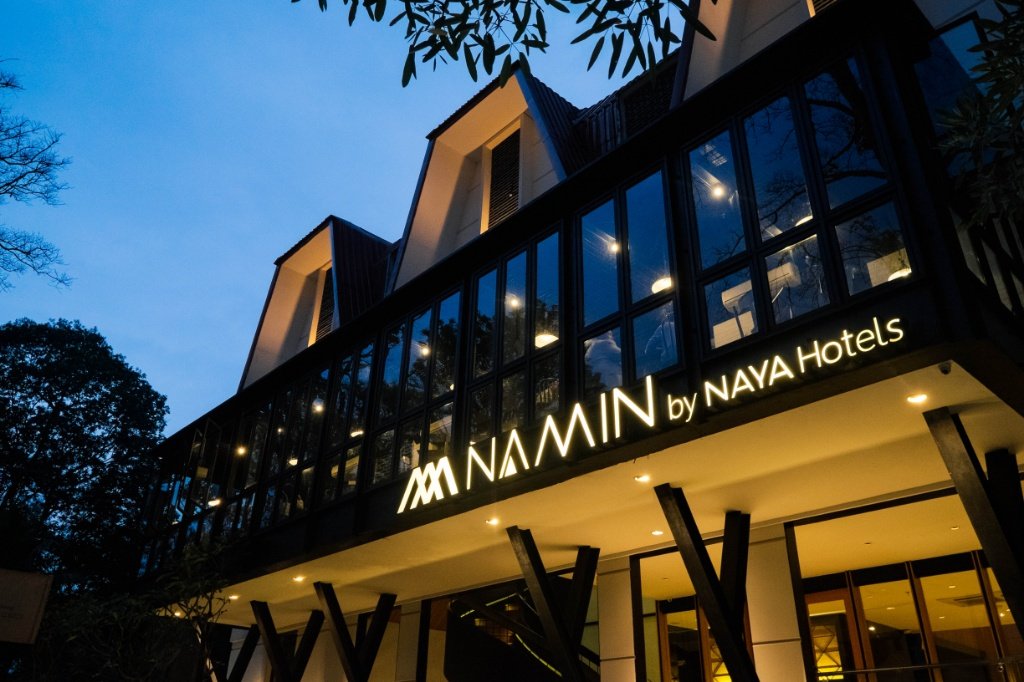 Located near the famous Dago Street. This stylish hotel will give you a memorable experience. With a unique building design, you will easily find this hotel. Inside you see an aesthetic and clean hotel design that will make you feel comfortable.
Namin Hotel
Jl. Hasanudin No.10, Bandung
P: (022) 82526111
Instagram
Also Read:
---
---
6. 

Summerbird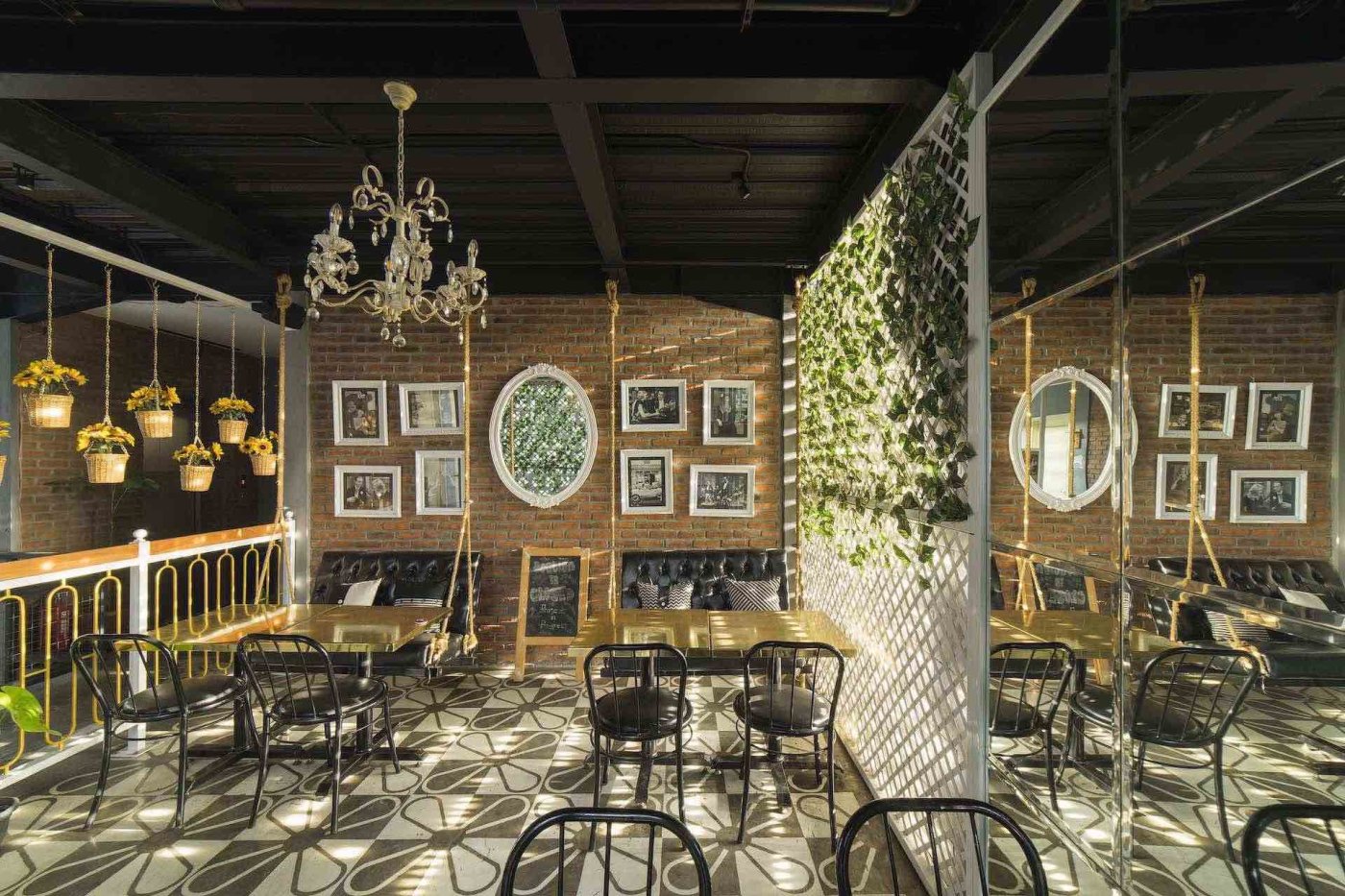 This stylish hotel is only a 5 minutes ride from Bandung Train Station. Located on a tree-lined street, this hotel has a laid-back ambiance. Summerbird offers variant room themes such as French, vintage, rustic, and Scandinavian. Despite the room being small, it's still very comfortable.
Summerbird
Jl. Kesatriaan No.11, Bandung
P: (022) 6030228
Instagram
Website
7. 

Tama Boutique Hotel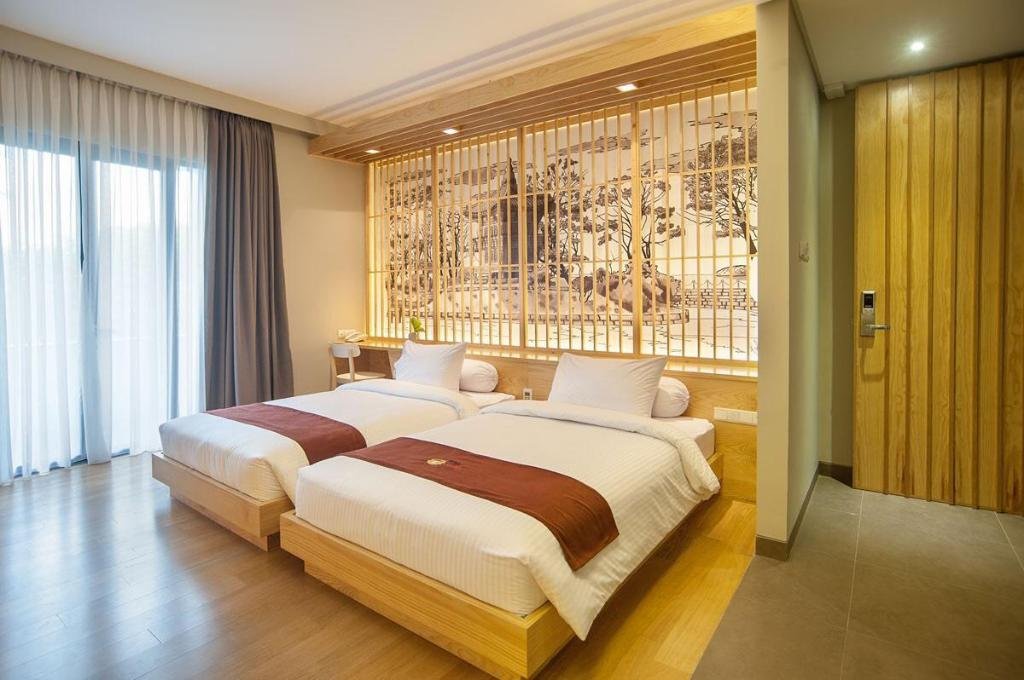 This Korean-style hotel is just 3 km from the trendy shops and cafes along Braga Street. Featuring glass-walled bathrooms, the Zen-like rooms with wood accents have flat screens, safes, and Wi-Fi, as well as tea and coffee maker. Upgraded rooms add balconies. Minibars are available on request. Amenities include a terrace offering city views, and a contemporary lounge that has floor-to-ceiling windows with views of a vertical garden.
Tama Boutique Hotel
Jl. Dr. Rajiman No.5, Bandung
P: (022) 4264888
Instagram
Website
8. 

The Silk at Dago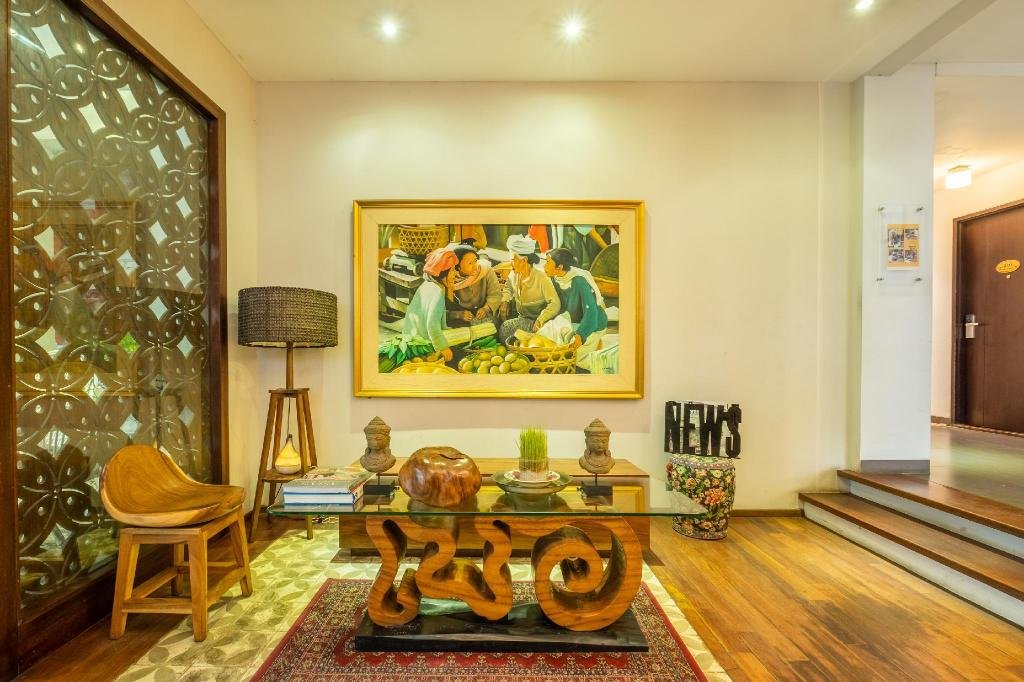 Located in the busy area of Dago, this hotel is the right choice for those who love to be in the heart of a city. This stylish boutique hotel presents an interior that blends local wisdom and a bit of colonial style. The Silk Art+Design also features some of the latest art products and designs in the hotel. 
The Silk at Dago
Jl. Ir. H. Juanda No.392 - 394
P: (022) 2536677
Instagram
9. 

Triple Seven Hotel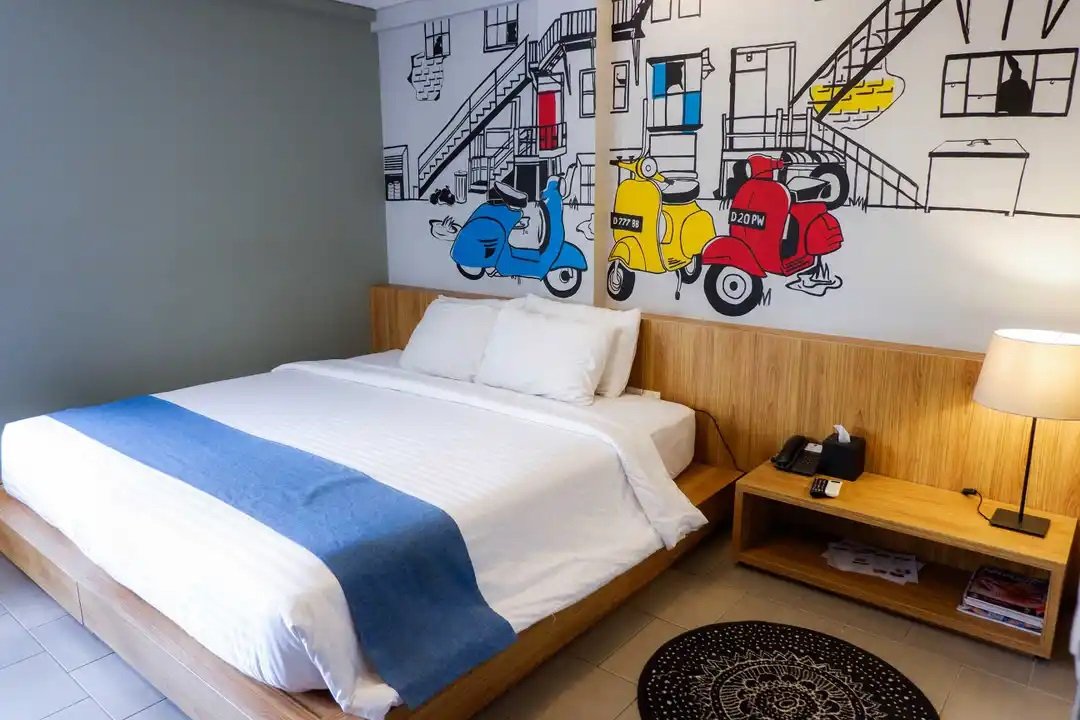 Triple Seven is not just a place. Triple Seven is a place that shows each unique side of you. With 25 unique and different rooms, it's a home where you can live. There are 3 types of rooms such as Pop Art, Vintage Room, and Retro Triple Room. Beside the hotel, there's also a SevenGrams Cafe where you can eat, enjoy coffee, or just relax for awhile.
Triple Seven Hotel
Jl. Pesantren Wetan No.20, Bandung
P: (022) 87803681
Instagram
Website
10. 

Yello Hotel Paskal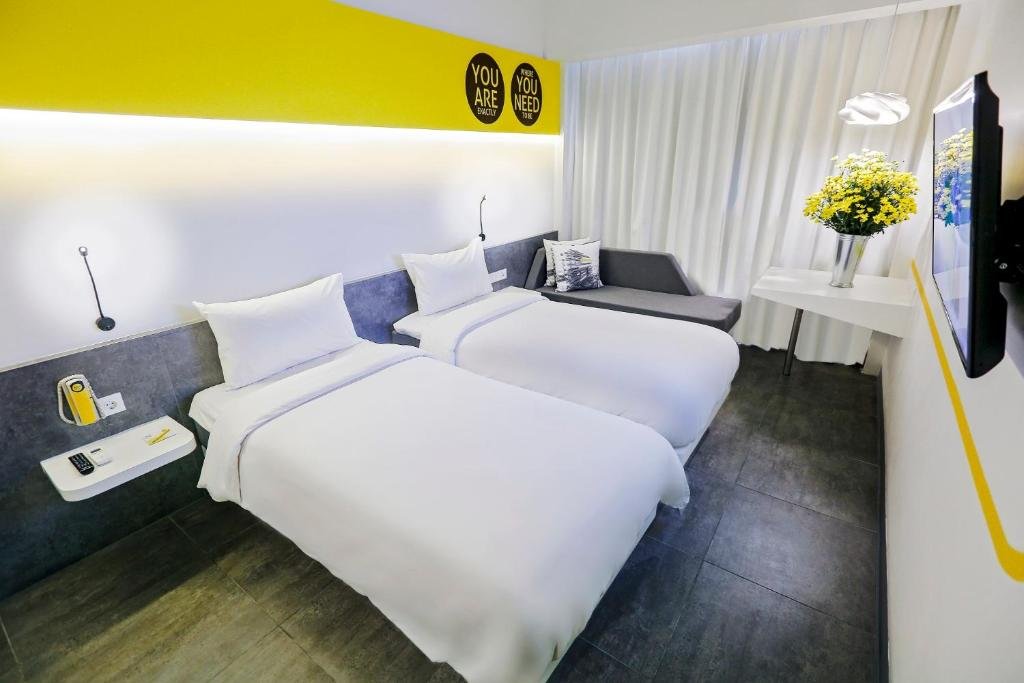 YELLO Hotel Paskal Bandung is an economic hotel that offers a creative approach to hospitality with a strong emphasis on urban art and technology. YELLO Hotel Paskal Bandung is a perfect accommodation for your staycation, providing a new experience with its mission to instill an intuitive tech-friendly environment where guests can interact and find a space to explore their creative minds.
Yello Hotel Paskal
Paskal Hyper Square, Jl. Pasir Kaliki No.25, Bandung
P: (022) 20571999
Instagram
Website