Ready to unwind and relax after a bustling day in the city? A perfect drink is just what you're looking for. These cocktail bars offer a fantastic selection of cocktails, and some of them are discreetly tucked away. They provide the perfect avenue for a temporary escape, allowing you to savor the moment and leave the city's busyness behind.
Best Cocktail Bars in Bandung / Bar Cocktail Terbaik di Bandung
1. The Heartbreak Hotel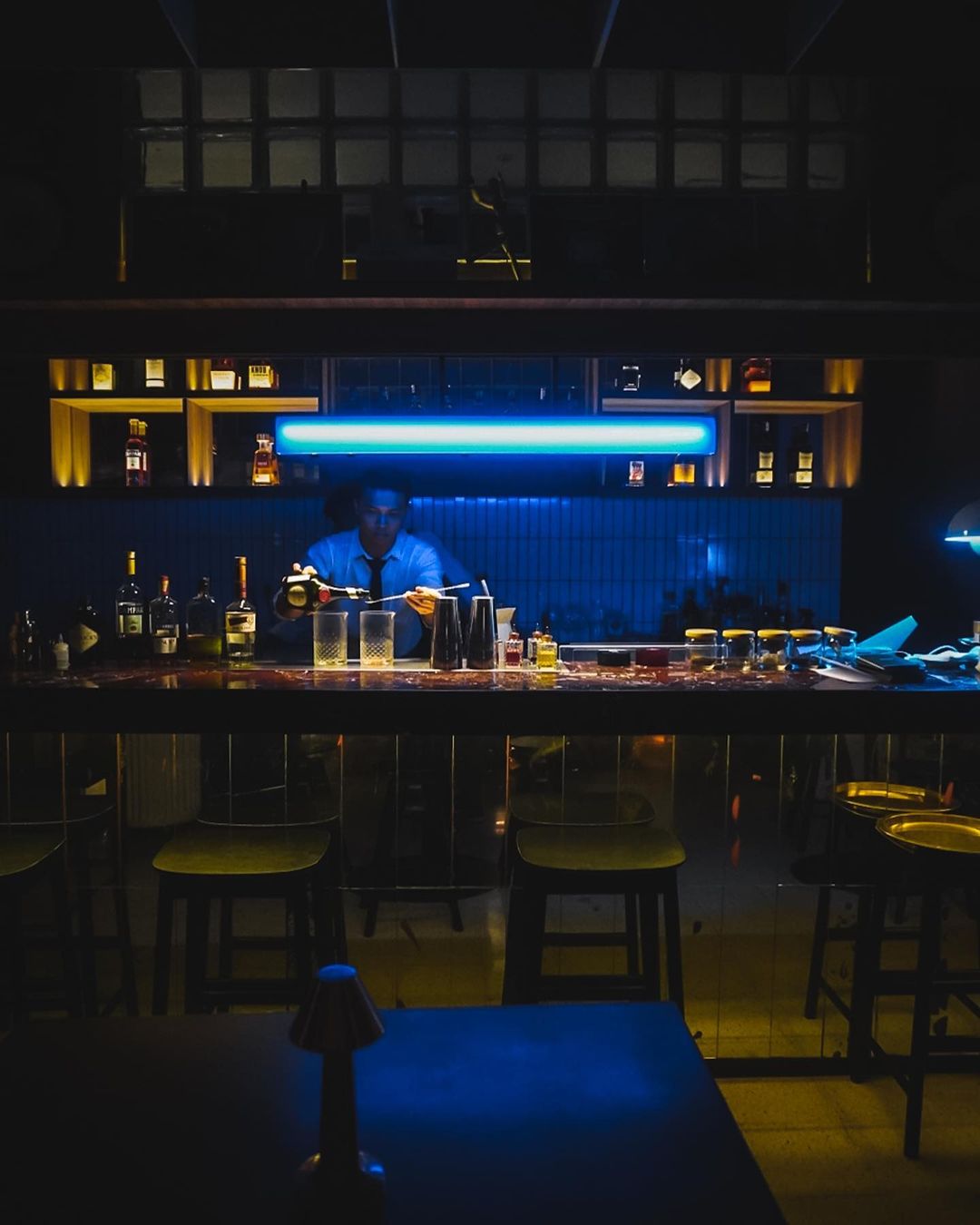 Upon entering this bar, you'll immediately be greeted by an ambiance that resembles a hotel lobby, complete with a receptionist table. The Heartbreak Hotel, an Italian-inspired cocktail bar, has become a popular destination thanks to its unique concept. Open daily from 5 PM, it's the perfect place to unwind and enjoy expertly crafted cocktails. One of their signature and must-try menu items is the Kemangi Gimlet, a perfectly balanced blend of herbs and delicate floral notes.
The Heartbreak Hotel
Jl. Progo No.37, Bandung
P: 0877-7308-6607
Instagram
2. Gloomy Sunday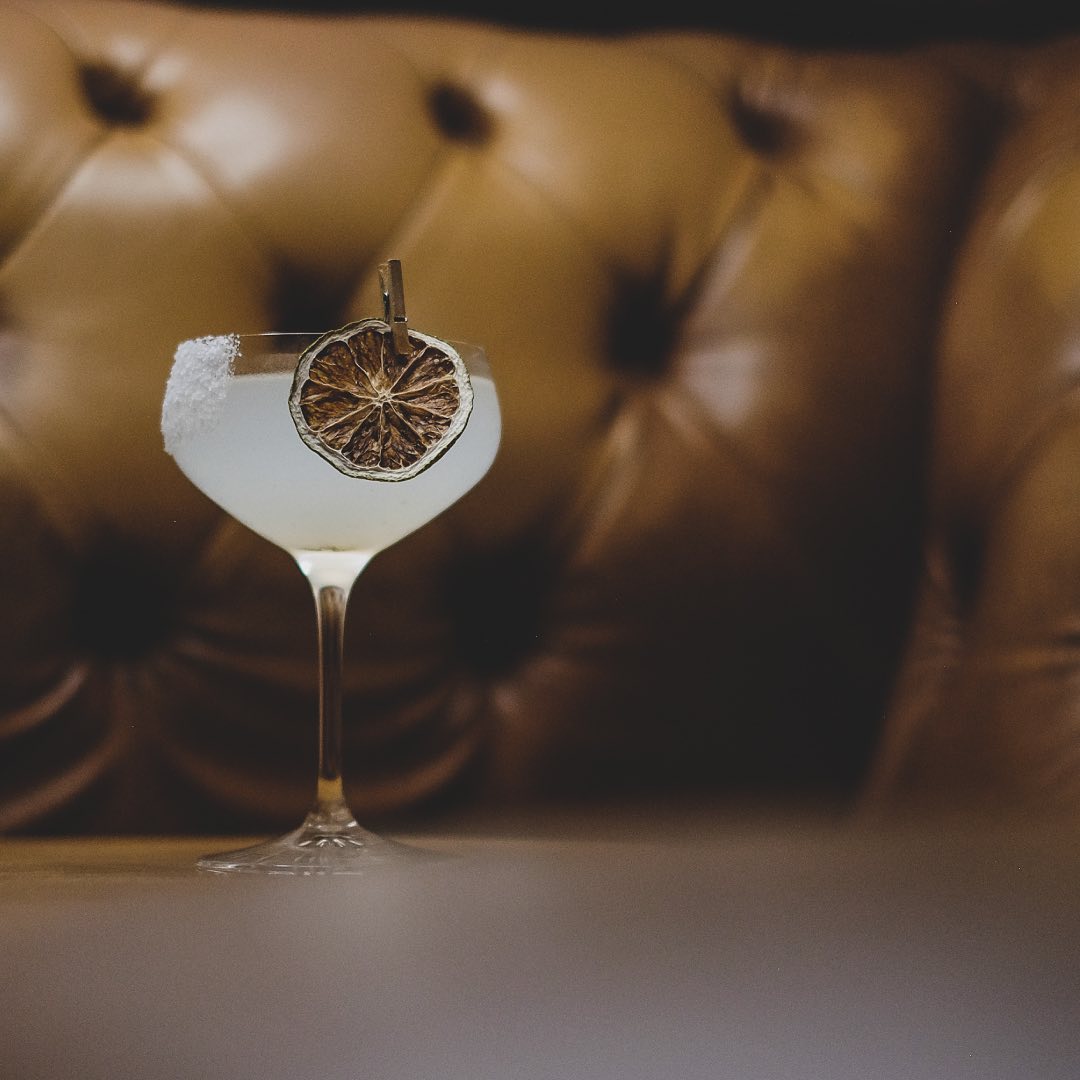 As the first hidden bar in town, Gloomy Sunday is truly a gem you won't want to miss. Make a reservation through their DM, and you'll receive a secret password to enter the premises. In addition to its unique concept, they offer a diverse menu, including a one-of-a-kind Hot Cocktail.
Gloomy Sunday
Jl. Anggrek No.34, Bandung
P: 0821-2222-5326
Instagram
3. Pati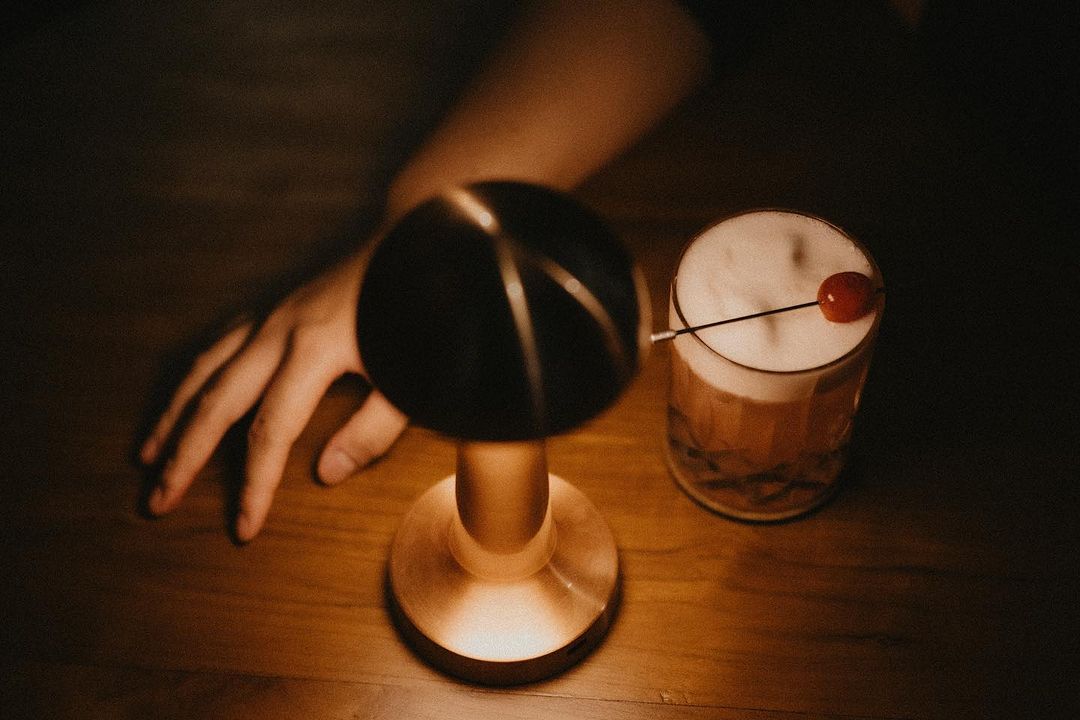 Pati is another hidden gem and a perfect destination for a speakeasy cocktail bar experience. Its inviting and serene ambiance creates an ideal setting for unwinding and relaxation. The interplay of warm and cool color tones that envelop the interior welcomes you with a sense of familiarity, making you feel right at home. 
Pati
Jl. Braga No.43, Bandung
P: 0812-9494-1787
Instagram
4. Riri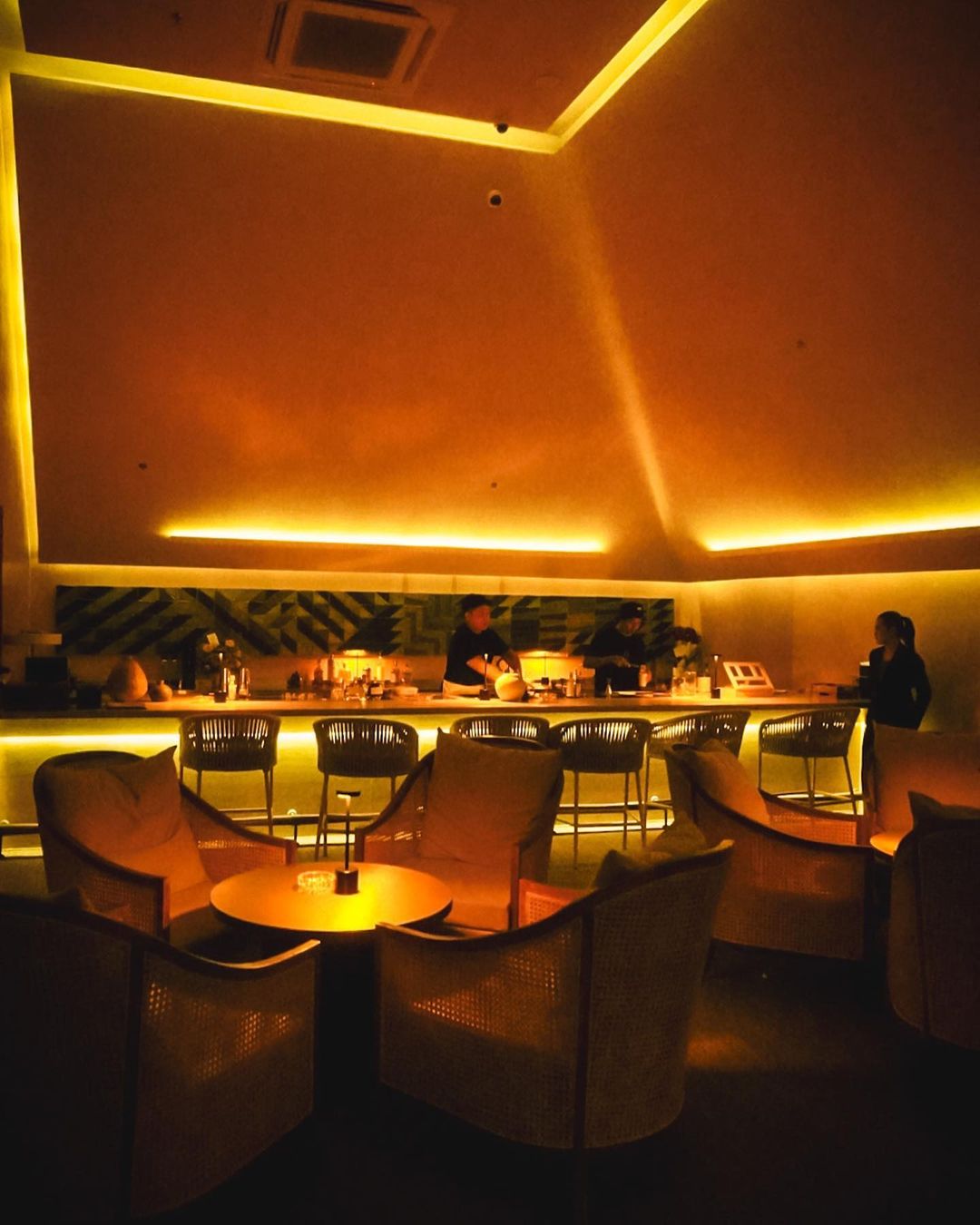 Riri is a relatively new cocktail bar situated within a centrally located hotel in the heart of the city. Despite its modest size, the bar exudes an enchanting and intimate atmosphere from the moment you step inside. Its cozy setting, illuminated by soft lighting and adorned with stylish decor, creates the perfect environment for a memorable night out. 
Riri
Jl. Asia Afrika No.55, Bandung
Instagram
Also Read:
5.  Truce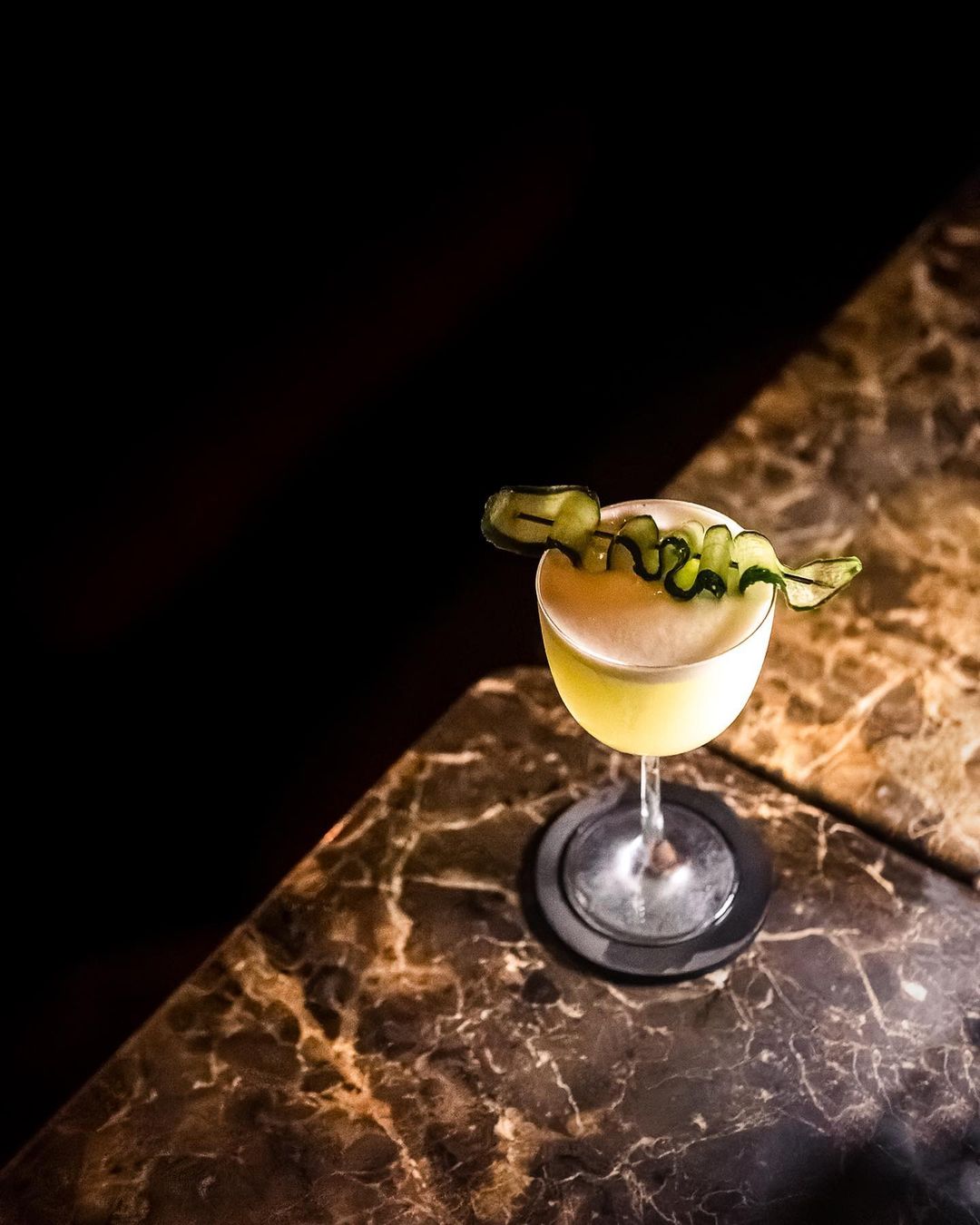 Truce is nestled in the basement of a building, and its compact size lends an intimate atmosphere to the venue. Upon arrival, you're warmly greeted by attentive staff and presented with a welcoming treat that includes a warm towel, mixed nuts, and ocha. The interior showcases a fusion of modern and vintage design elements, creating a unique and inviting bar experience.
Truce
Jl. Sindang Sirna No.38, Bandung
P: 0878-7778-7474
Instagram
6. Peels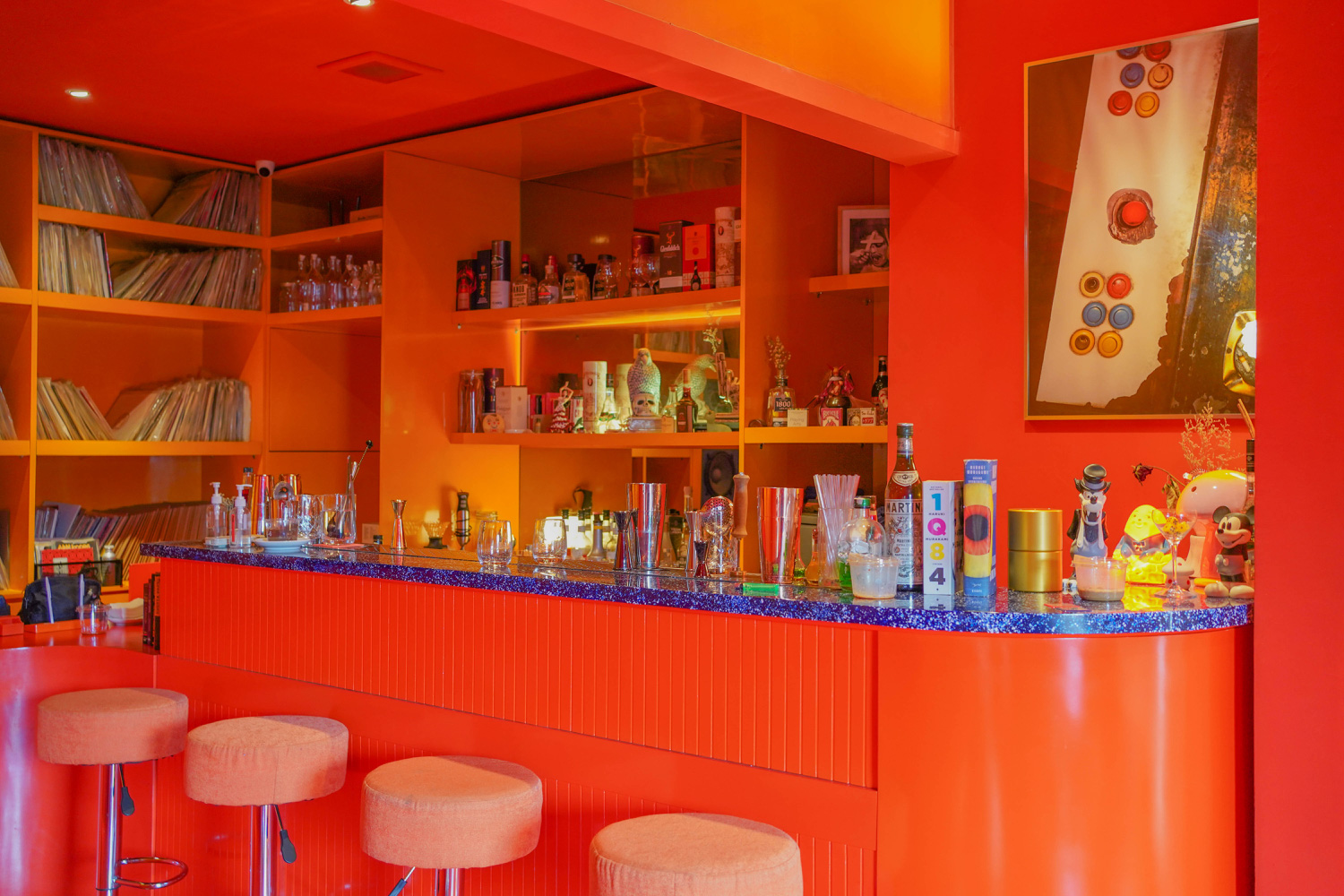 Peels boasts a captivating retro-style interior design, characterized by its vibrant orange color scheme. Beyond offering a selection of excellent cocktails, Peels also stands out as a unique destination due to its Peels Record & Bar section. It's a place where music and mixology come together to provide patrons with a multi-sensory journey through sound and taste, making your visit to Peels a truly memorable one.
Peels
Jl. Ir. H. Juanda No.113, Bandung
P: 0811-2186-889
Instagram
Website
7. Evartra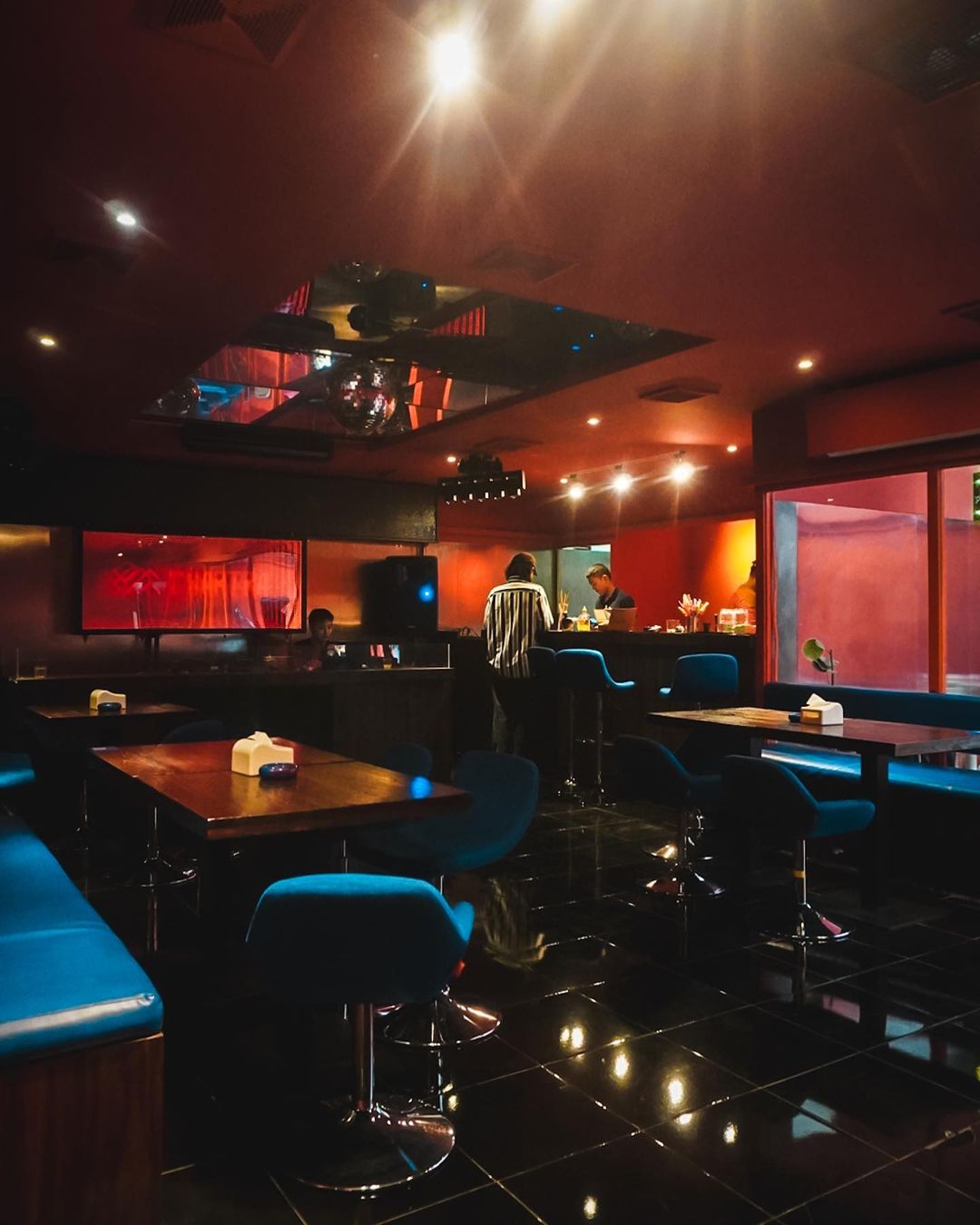 Evartra is another fantastic choice for those looking to enjoy great cocktails and a memorable night out. The spacious interior boasts a modern design adorned with vibrant red accents, creating a chic and inviting atmosphere. At the heart of it all, a glittering disco ball adds a touch of glamour and excitement to the ambiance. With its well-crafted cocktails, friendly staff, and lively atmosphere, Evartra promises an unforgettable experience for patrons seeking both delicious drinks and a vibrant social scene
Evartra
Jl. Cilaki No.45, Bandung
Instagram
8. Klas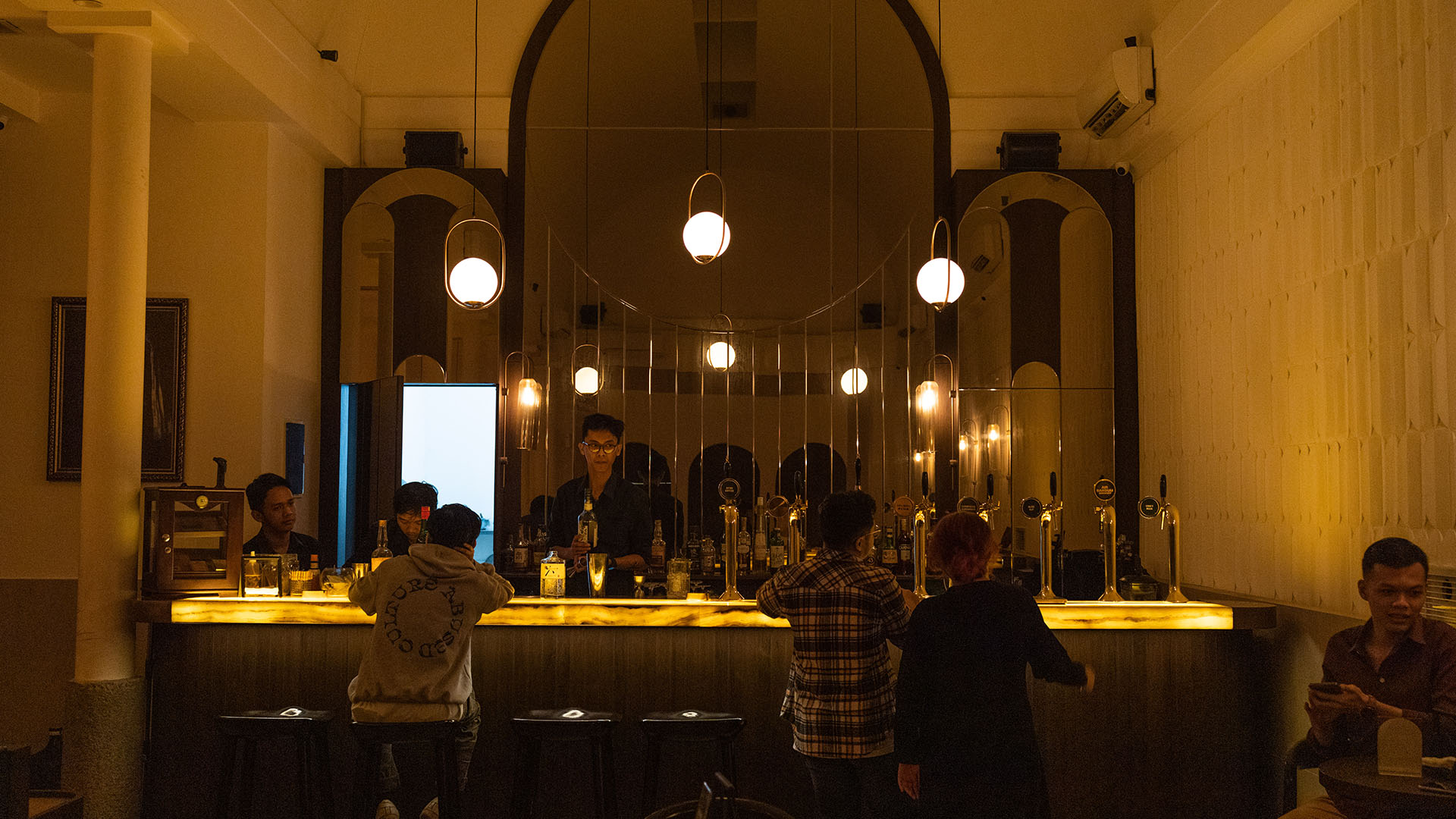 Klas Tap Bar stands as the pioneer of tap bars in Bandung, offering a unique experience for cocktail enthusiasts. Tucked away discreetly at the back of a coffee shop, it's a hidden gem awaiting discovery. As you step inside, you're greeted by an elegant and modern interior exuding opulence, with shades of gold dominating the decor. If you are into a simple drink with a hint of floral aroma, then you should try their Klas G&T from the tap menu choices.
Klas
Jl. Sunda No.65, Bandung
P: 0812-2376-7621
Instagram