Bandung, an exceptional recreational city, has a stunning mountainous view that can be enjoyed from many restaurants. Here are some restaurants that pair the beautiful view with delicious food for your memorable moments.
Restoran dengan Pemandangan Terbaik di Bandung
1. The 18th Restaurant and Lounge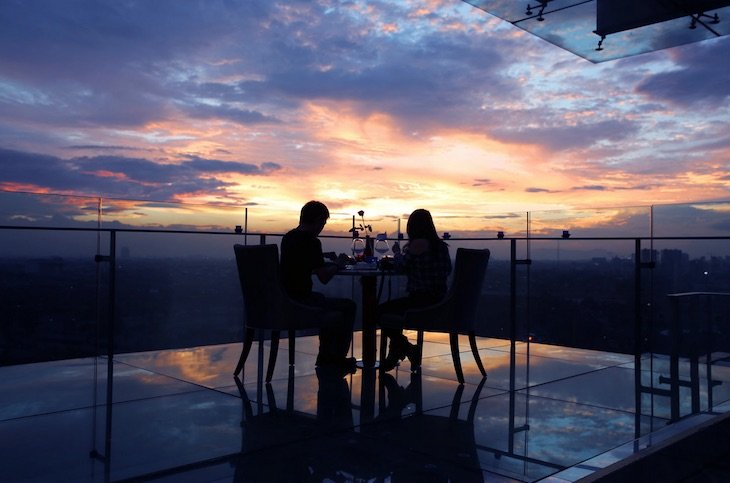 Just like its name, The 18th Restaurant and Lounge is located on the 18th floor of the Trans Luxury Hotel, Bandung. They offer a great point of view, where you can see the city view from above. What's more, they also serve innovative dishes with the finest ingredients that are sourced both locally and internationally. You can also chill at their bar to enjoy the evening in Bandung.
The Trans Luxury Hotel
Jl. Gatot Subroto No.289, Bandung
P: (022) 84288288
Instagram
Website
2. Monomono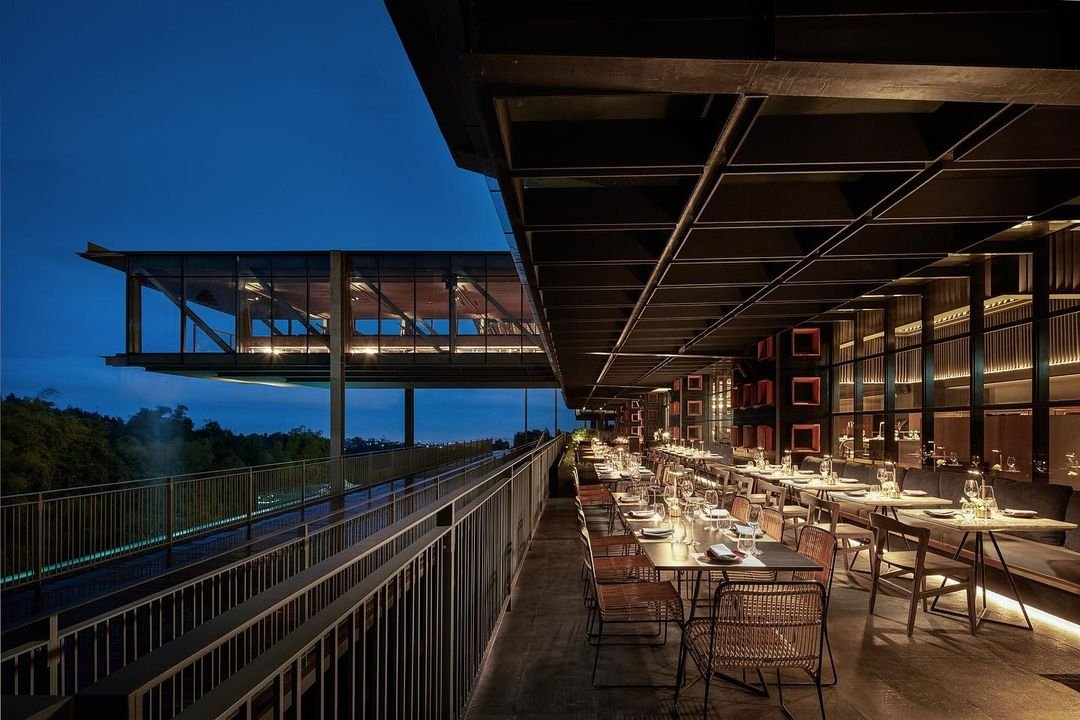 Explore the eclectic Nikkei cuisine inspired by Japanese migrants venturing into Latin America. Underneath the tasteful aesthetics, you will find eclectic and delightful layers of flavors made with the best ingredients. Enjoy a leisurely evening with a view of beautiful hills, and spark up a conversation over drinks at the bar, which offers comfortable social opportunities over a wide selection of wine, liquor, and expertly concocted cocktail.
The Gaia Hotel Bandung
Jl. Dr. Setiabudi No.430, Bandung
P:  0811-2110-1283
Instagram
3. The Stone Café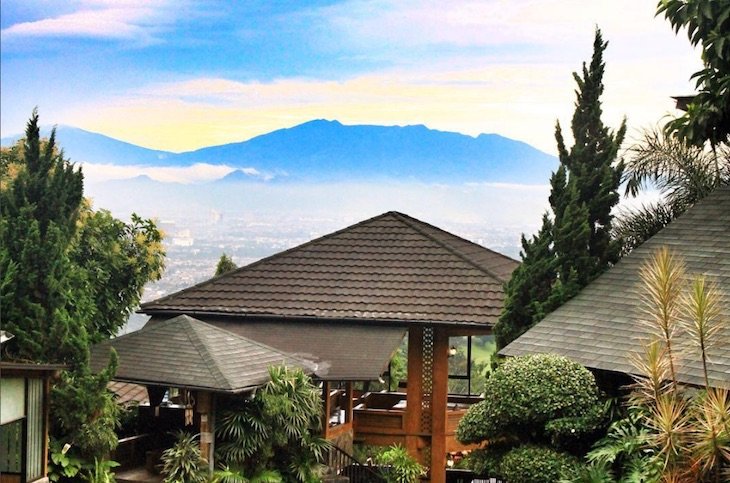 All your senses are about to get pampered at The Stone Café! Not only delicious food, but it also offers a fantastic view from your seats. What's more, it offers live music every night! The concept of the place is combining the west and influence in their design and menu. You will be able to have a memorable experience here!
The Stone Cafe
Jl. Rancakendal Luhur No.5, Ciburial, Bandung
P: (022) 2500577
Instagram
4. Cocorico Fantasy Garden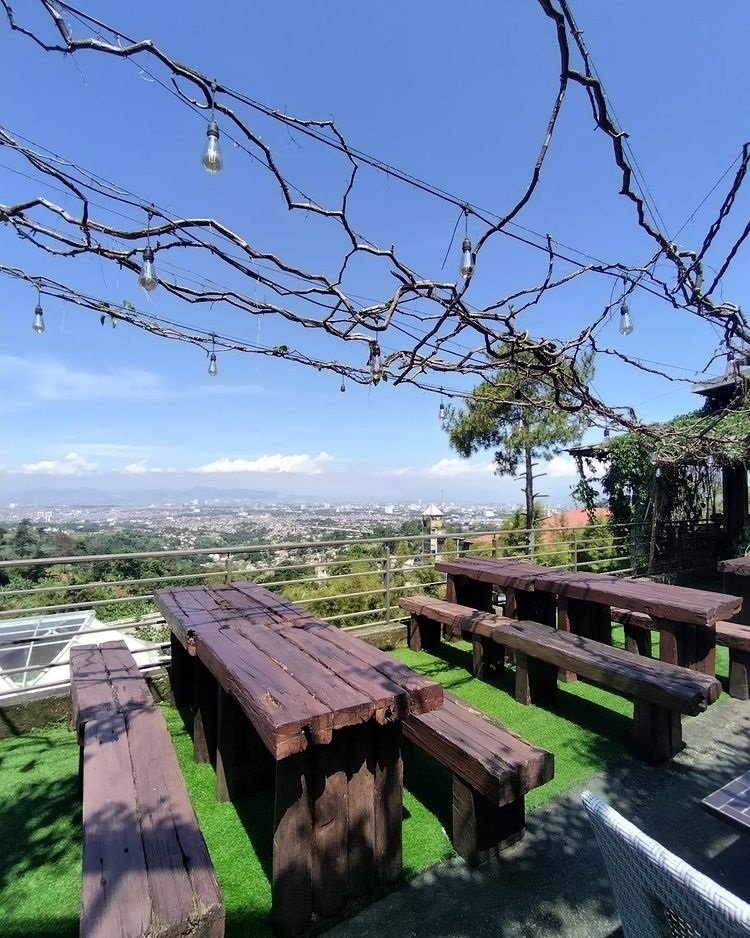 Enjoy the beautiful mountain and city view at Cocorico Café. The green restaurant is humble but features a magnificent view that can be seen from its rooftop. Cocorico serves decent Western & Indonesian cuisines, with a lot of promo going on. Live music is available evvery Friday and Saturday.
Cocorico Fantasy Garden
Jl. Bukit Pakar Timur No.19, Ciburial, Bandung
P: (022) 2503262
Instagram
5. Sierra Coffee and Lounge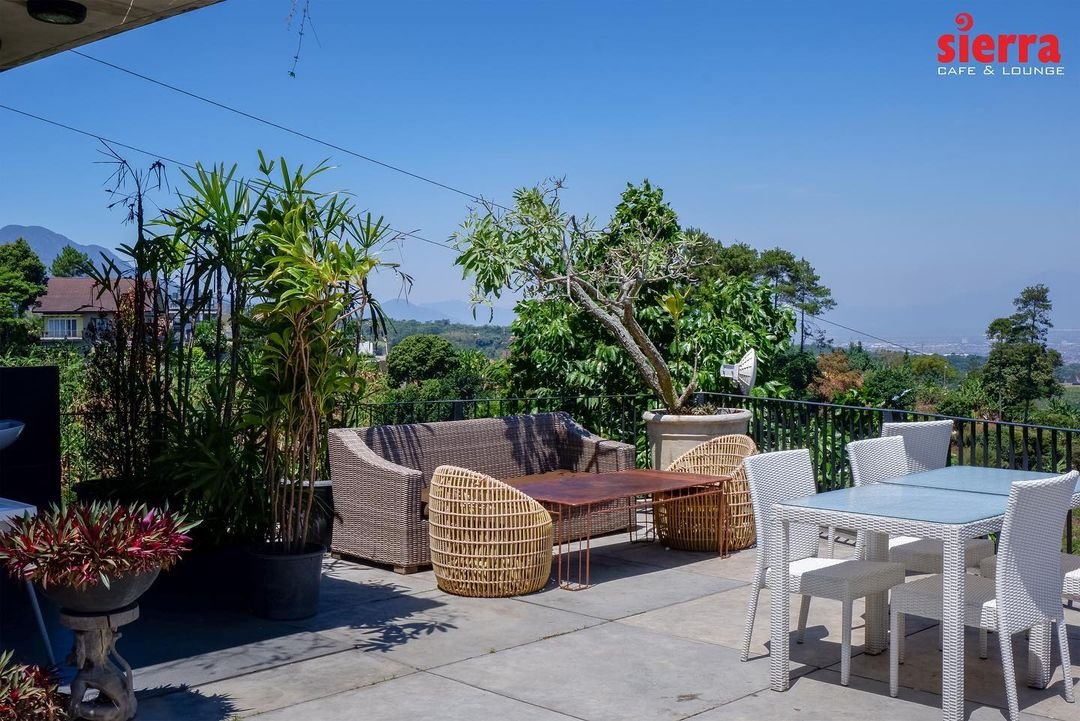 Located in Dago Pakar, Sierra Coffee Lounge has a new view over the hills of Bandung. The building has three floors that can fit up to 700 people. The view is really magnificent, especially during the evening. With these two points, brides-to-be definitely need to check out this venue. Most of the dishes they offer are Western, with some choices of traditional Indonesian dishes.
Sierra Coffee and Lounge
Jl. Bukit Pakar Timur No.33, Ciburial, Bandung
P: (022) 2512240
Instagram
Website
Also Read:
6. Congo Gallery & Café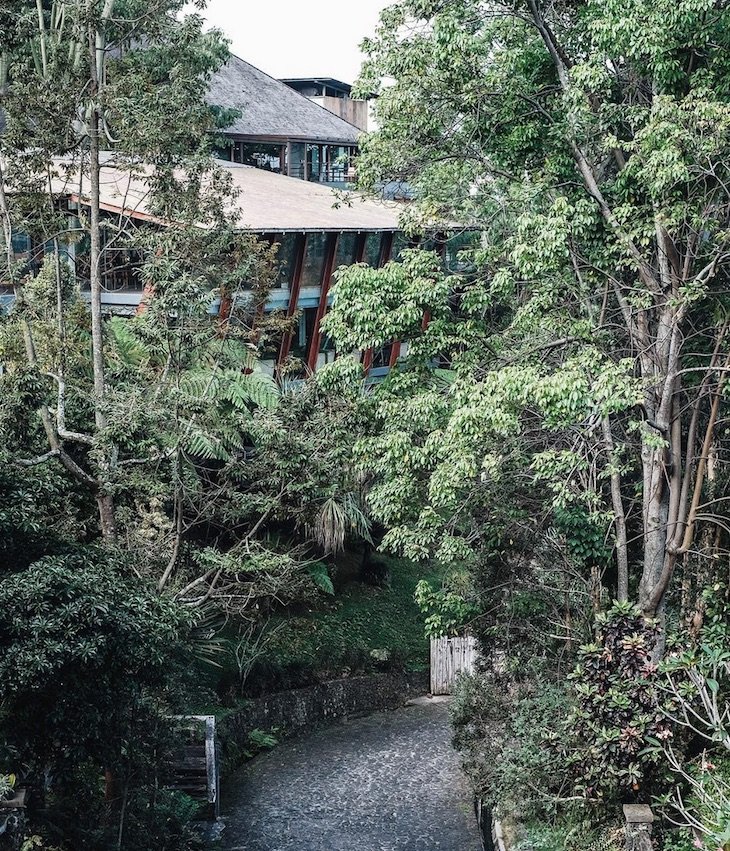 Showcasing the fluent combination of modern and traditional, Congo Gallery & Café brings you a unique experience. Together with modern architecture, the wooden furniture and decorations are creating a harmonious space for you to enjoy. The greenery view is a perfect addition that makes this place very comfortable. Especially during the evening, there will be candlelights lit all over the restaurant! The kitchen offers Western and Indonesian cuisine on its menu, including Sate Lilit and Steaks. After or before enjoying your meal, don't forget to visit the gallery where they feature some excellent wooden crafts, furniture, and arts.
Congo Gallery & Café
Jl. Ranca Kendal Luhur No.8, Ciburial, Bandung
P: (022) 2531065
Instagram
Webiste
7. Orofi Café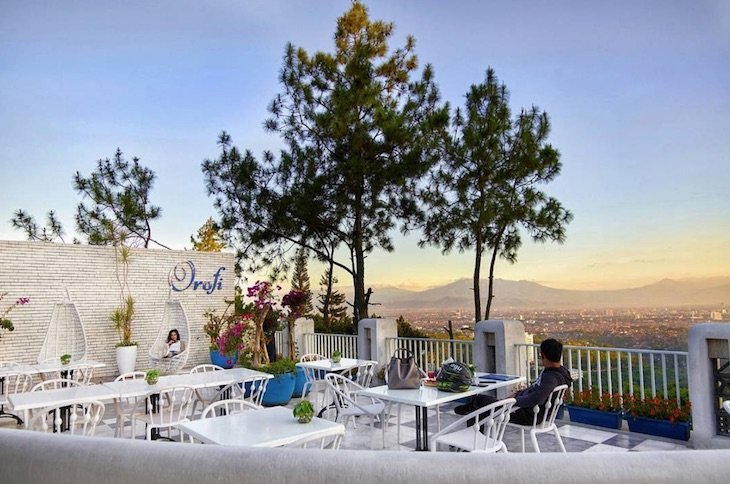 Visiting Orofi Café and seeing its distinctive design will remind you of the classic Mediterranean vibe. Dominated by white color, the place is very cozy and romantic. Of course, the view is simply amazing, featuring the city view and the mountains. The café serves pizza, pasta, coffee, cakes, and delicious Sundanese cuisine.
Orofi Café
Jl. Lembah Pakar Tim. No.99, Bandung
P: (022) 2511450
Instagram
8. Burgundy Dine & Wine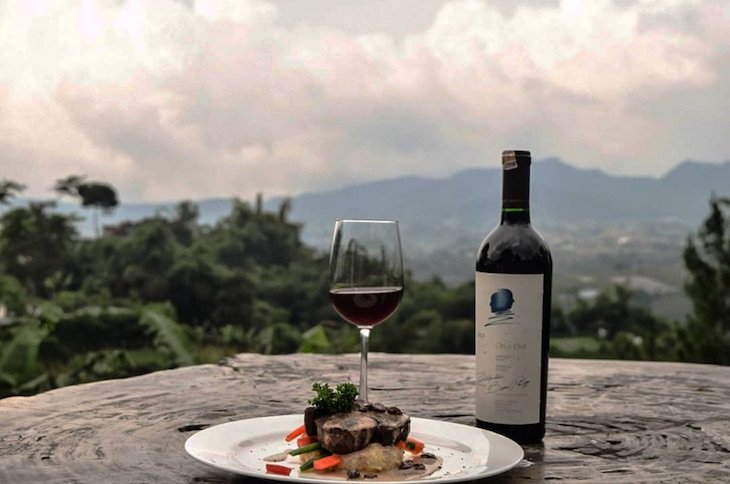 Surrounded by mountains and forest, Burgundy Dine & Wine is popular as a romantic dining destination. The Village area especially offers an outdoor area where you can enjoy the refreshing cool air. With prior booking, the team will help you to create a memorable candlelight dinner for special occasions. It often becomes a wedding venue due to its beauty and excellent services. The menu features Western and Indonesian favorites, with a touch of luxury.
Burgundy Dine & Wine
Jl. Maribaya No.163, Lembang
P: (022) 2787125
Instagram
9. Belle Vue French & Italian Bistro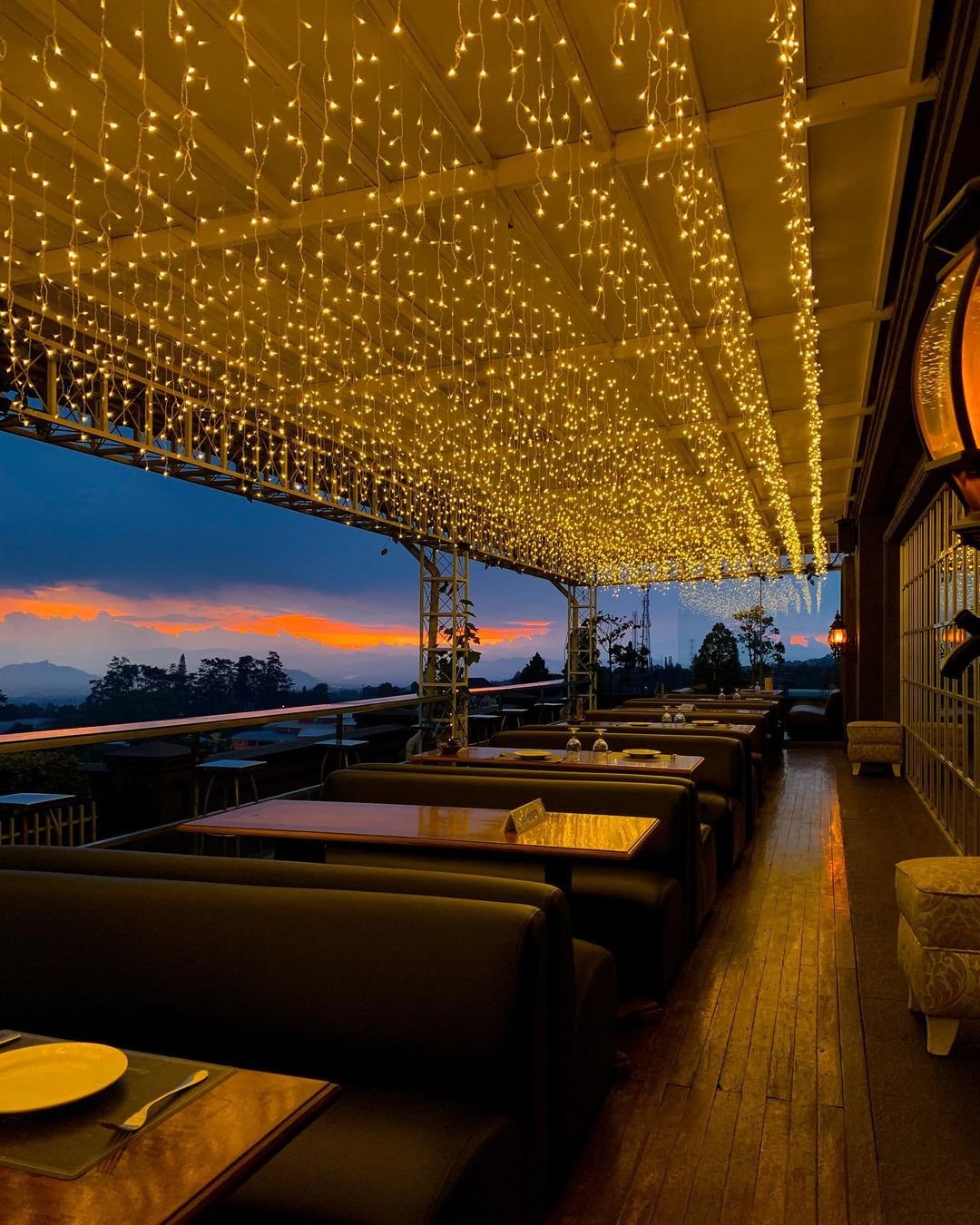 Located on the 5th floor of Green Hill Universal Hotel Bandung, Belle Vue is a restaurant that serves a variety of French and Italian dishes. This restaurant with a Classic Renaissance-themed design and atmosphere can accommodate up to 200 seats. Don't miss the opportunity to enjoy a romantic dinner at the chapel. It sets at the very top of the Green Hill Universal Hotel with a beautiful night view directly to the city of Bandung.
G.H. Universal Hotel
Jl. Dr. Setiabudi No.376, Bandung
P: (022) 2010388
Instagram
10. Skyline Best View Resto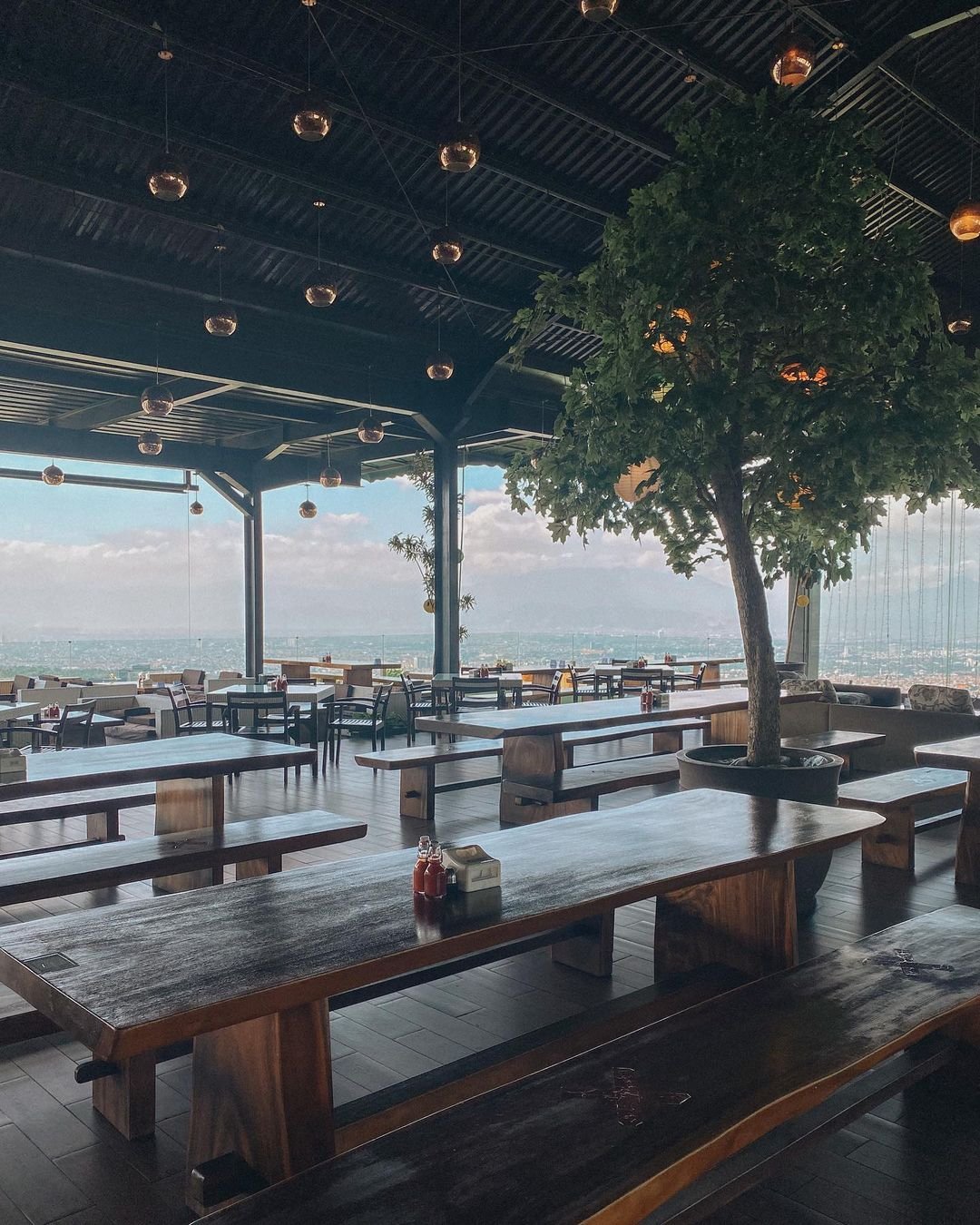 If you're looking for a romantic dinner place in Bandung with a view of the city lights, Skyline Best View Resto can be the right choice. This rooftop dining area which consists of 3 floors presents a new experience as well as delicious food. There are many types of food to choose from at affordable prices.
Skyline Best View Resto
Jl. Bukit Pakar Timur No.108, Cimenyan, Bandung
P: (022) 20455666
Instagram
​​​​