Since the colonial era, the Cihapit area has always been synonymous with leisure. Lately, this area which is famous for its market is increasingly becoming the prima donna of tourists when coming to Bandung. This time, we will invite you to explore the Cihapit area to enjoy various dining experiences.
Short History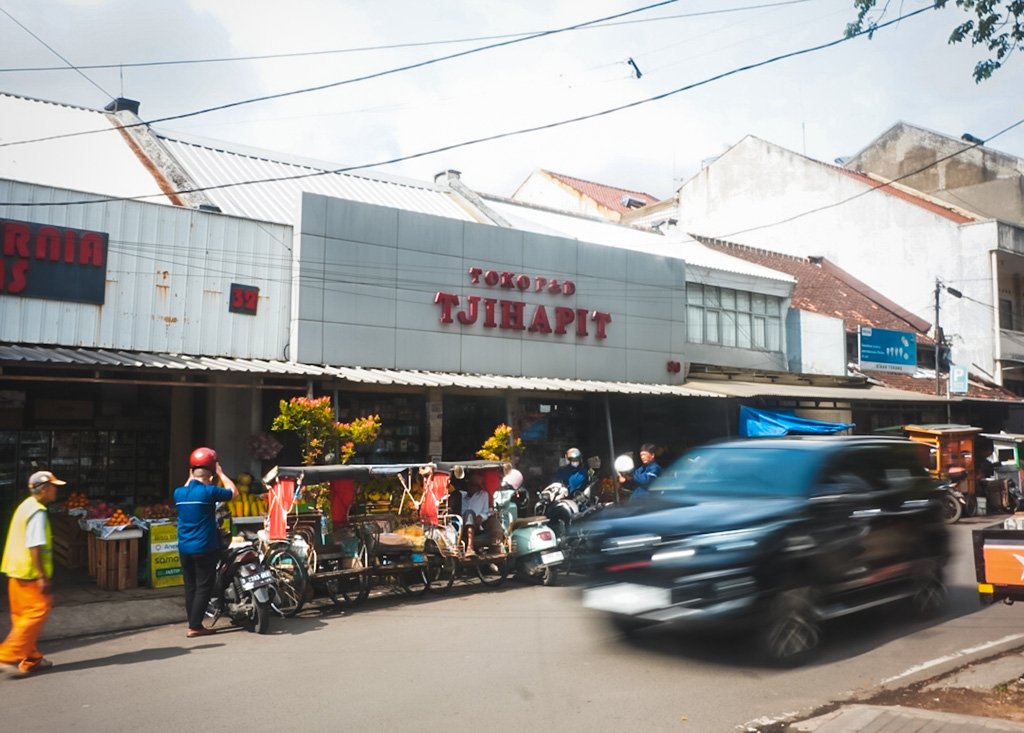 During the Dutch East Indies era, the Cihapit area functioned as a residential area. Along with the increase in population from year to year, Cihapit Market was established to accommodate economic activities in the area. This area was also a pilot area for safe housing in the city of Bandung during the colonial era. It was once an internment camp area during the Japanese occupation. Cihapit returned to normal after Indonesia's independence.
Meet The Legend
The Cihapit area also has several legendary culinary delights that are worth trying while visiting Bandung. In this section we will invite you to visit some of these places:
1. Surabi Cihapit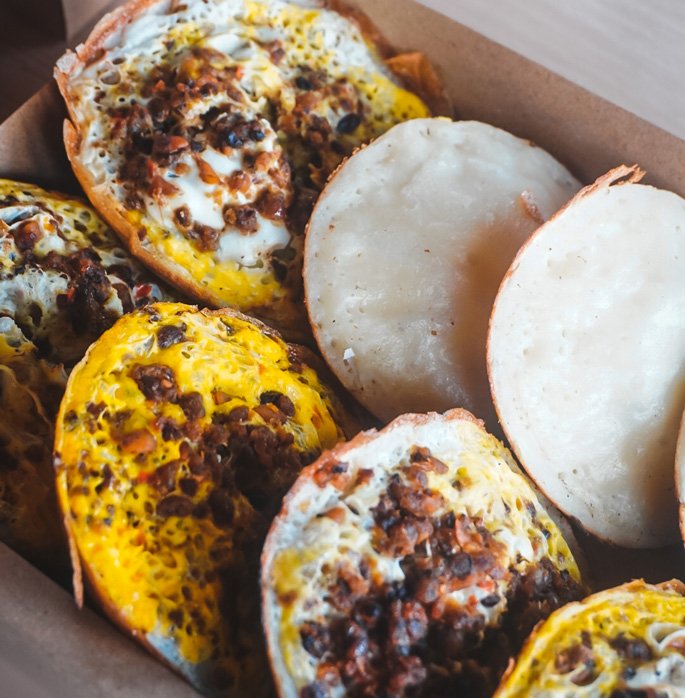 This humble surabi shop has been around since 1982. Surabi Cihapit is famous for its delicacy and cooking methods that still use firewood. Here you can find classic surabi such as surabi oncom and kinca, or modern surabi topped with cheese, chocolate, raisins, eggs and chicken. If it's your first time visiting, we recommend trying the classic surabi.
Jl. Sabang No.65, Cihapit, Bandung
P: 0895-3446-06887
Instagram
2. Warung Nasi Ibu Eha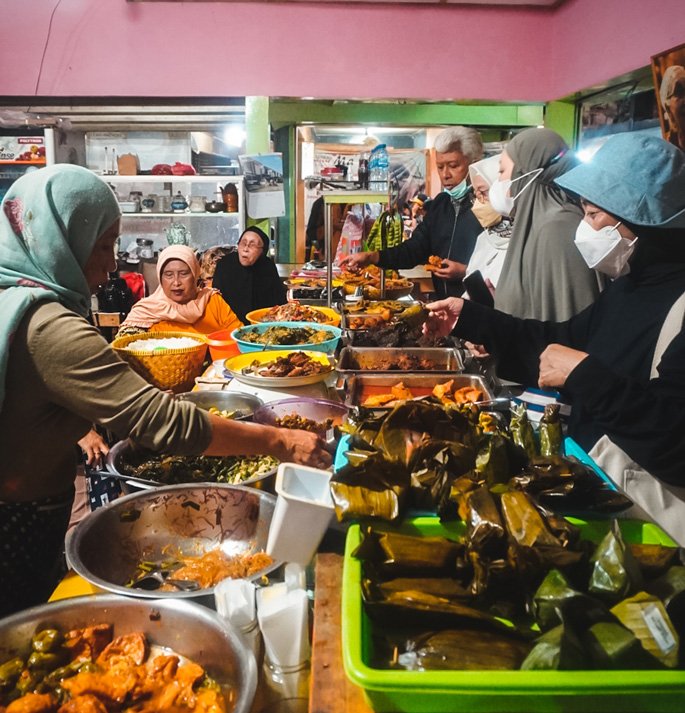 This legendary rice stall has been around since 1947. Before Eha, his biological mother, Nok, was the one who ran the business. Eha continued her mother's business after returning from Yogyakarta after the Second Military Aggression was over. Here you can enjoy a variety of delicious Sundanese specialties such as gepuk, fried chicken, snapper head, various kinds of chili sauce, and so on. The food here is so delicious, Eha's customers are very diverse, ranging from Dutch people, and officials, to artists.
Ps. Cihapit, Jl. Cihapit No.32, Bandung
P: (022) 4261453
3. Ayam Cobek HQ Cihapit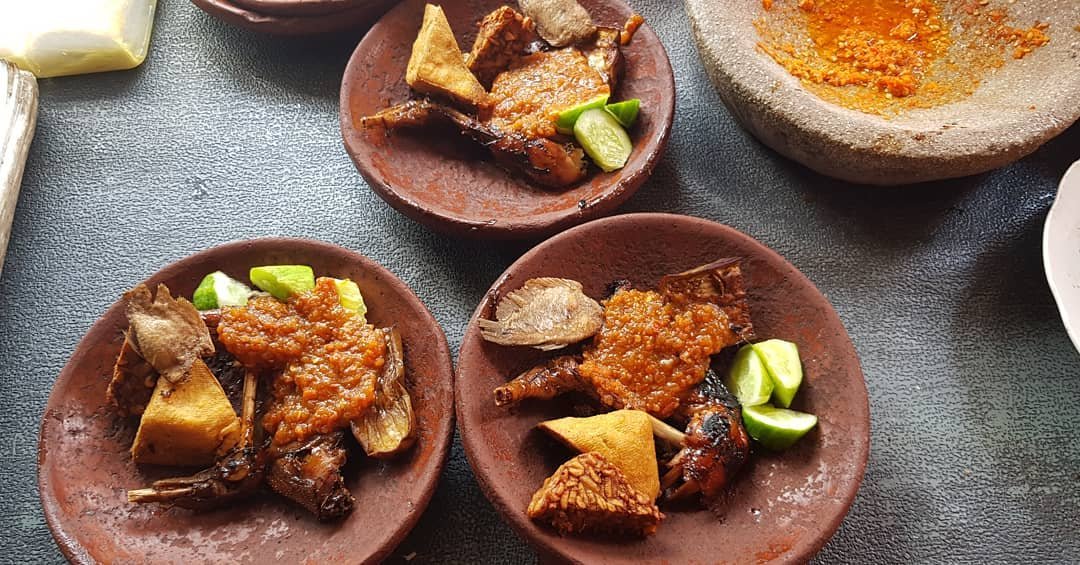 This one food is a favorite of many people. This culinary delicacy has been operating since 1989. This food stall offers grilled chicken and fried chicken served on a mortar and complemented by fried tofu, gizzard, cucumber, fried tempeh, fried eggplant, salted fish, and delicious chili sauce. Once you try it you will definitely be addicted.
Near Cihapit - RIau Intersection
P: 0812-2106-2036
4. Warung Lotek Cihapit Ibu Siti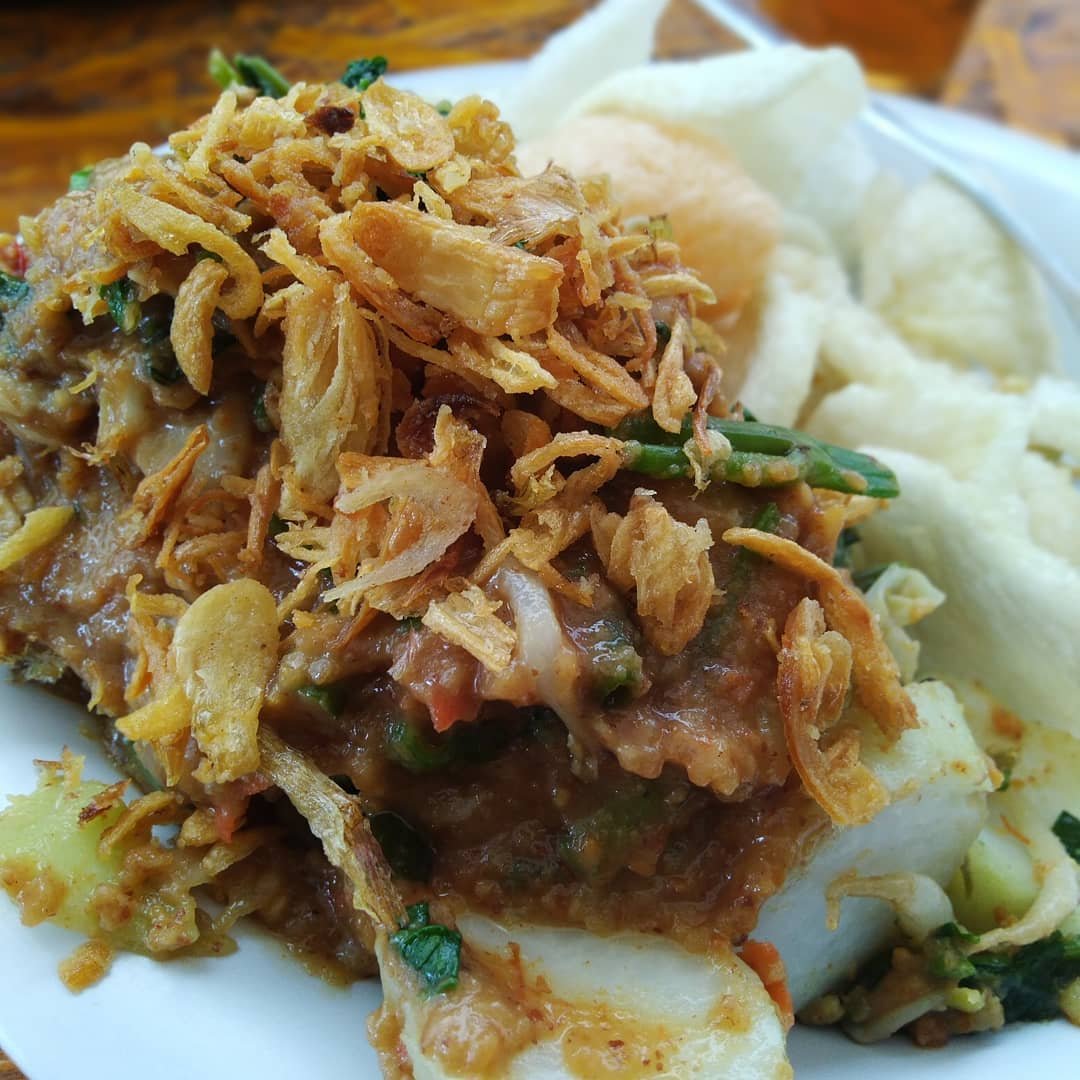 For Sundanese or native Bandung people, lotek has become their staple food. This collection of boiled vegetables topped with peanut sauce is like a salad for westerners. This lotek stall itself has been around since 1970. Every day this shop is never empty of customers, especially on weekends or holidays.
Jl. Cihapit No.6, Bandung
P: (022) 4261507
5. Kupat Tahu Galunggung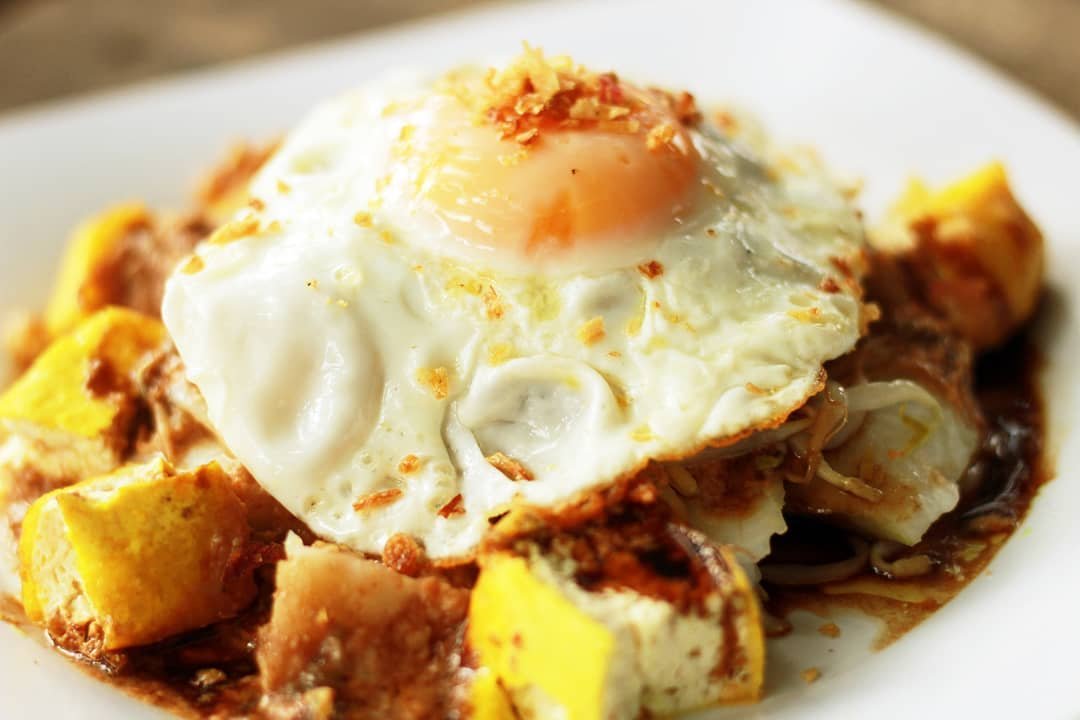 Apart from lotek, kupat tahu is also a daily food for people in Bandung. In Cihapit, there is Kupat Tahu Galunggung, which has been around since 1960. The delicious taste, affordable prices, and friendly sellers are the main attractions of this Kupat Tahu. Most recently, they have a menu that is quite unique, namely Kupat Tahu Indomie. Isn't it interesting?
Jl. Cihapit No.31, Bandung
Instagram
6. RM Aloha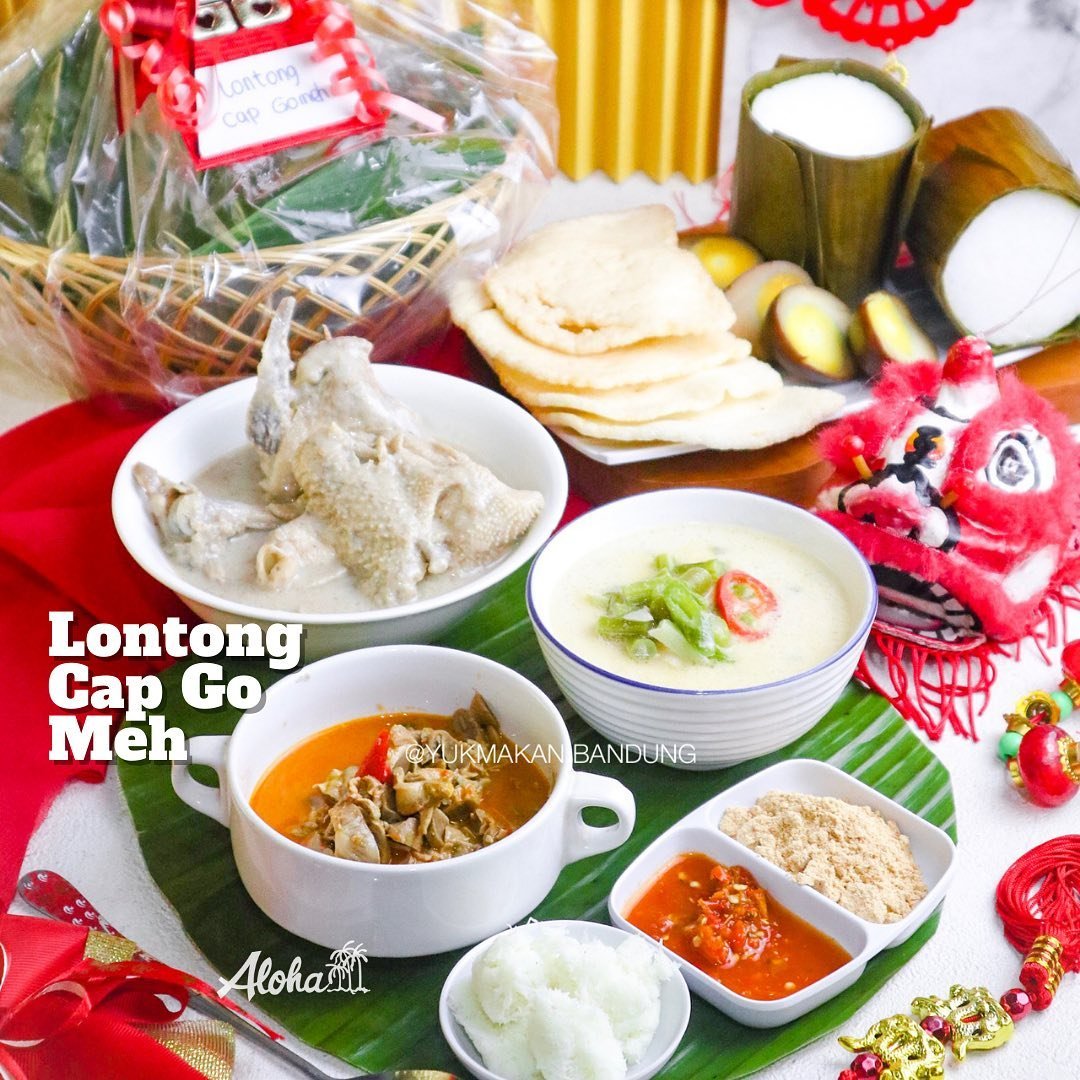 This restaurant is famous for its varied and delicious menu of Indonesian dishes. Here you can find mainstay food such as lodeh, semut tahu, bitter melon, bogana rice, to the complete tumpeng rice. For the favorite menu, gudeg and gado-gado are the most favorite. RM Aloha has been around for almost 40 years now, so it has a legacy on its own.
Jl. Cihapit No. 6, Bandung
P: (022) 4240901
Instagram
Enjoy a Coffee
Wherever you are, hopping on one to another coffee place is always an easy choice if you want to hang out, socialize, or even work. Cihapit as a leisure area certainly has several interesting coffee shops to visit.
1. Trikuto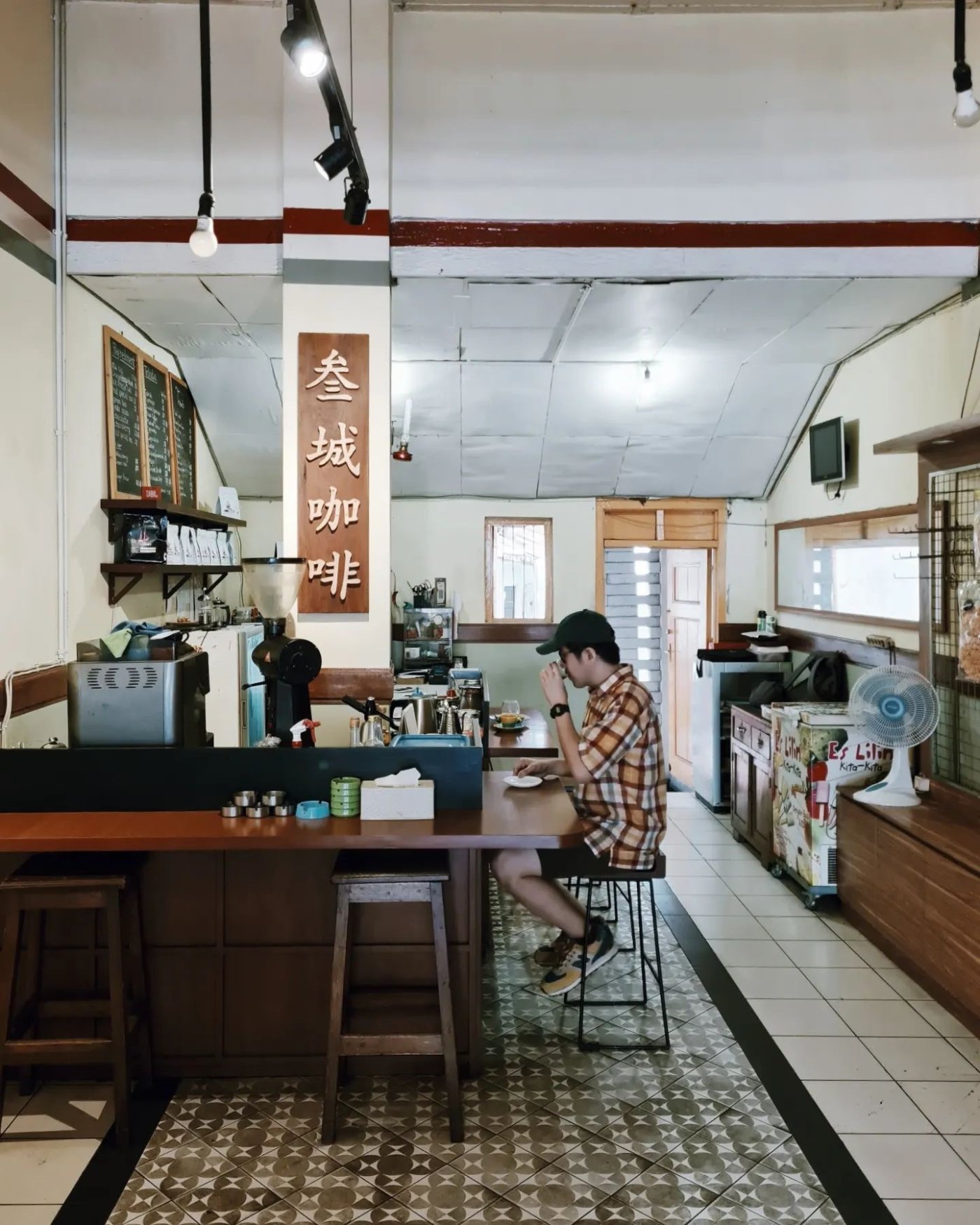 Even though Trikuto was only established in 2019, before a coffee shop, there was a grocery store called Muntilan which has been famous since 1965. What's interesting about this coffee shop is its vintage feel. Pop songs from the 1980-1990s faithfully accompany you while you're here. Here you can enjoy selected coffee while accompanied by a variety of delicious snacks. This also gives its own uniqueness from coffee shops in general that sell pastries.
Jl. Cihapit No.12, Bandung
Instagram
2. Los Tjihapit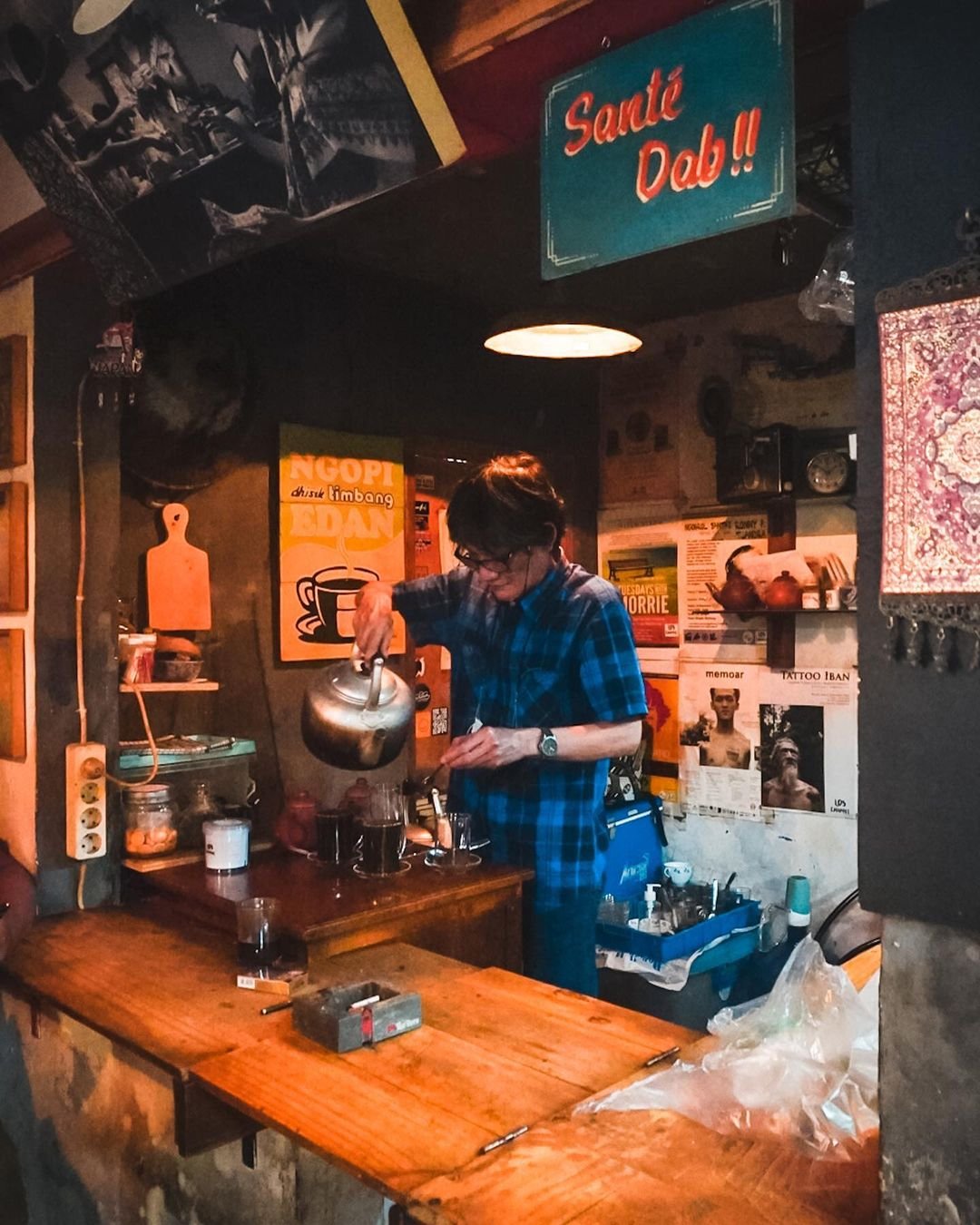 This coffee shop is located in a kiosk inside Pasar Cihapit. Even so, the smell of the market is not felt here because the aroma of coffee shrouds it. Los Tjihapit has a typical coffee shop that is suitable for those of you who like to discuss and get to know new people. The customers who come are very diverse, ranging from workers, entrepreneurs, and academics, to students. For the menu, most of the classic such as brewed coffee, milk coffee, or ginger coffee is the favorite.
Ps. Cihapit, Jl. Cihapit No.32, Bandung
P: 0858-8029-8521
Instagram
3. Bermula Coffee & Space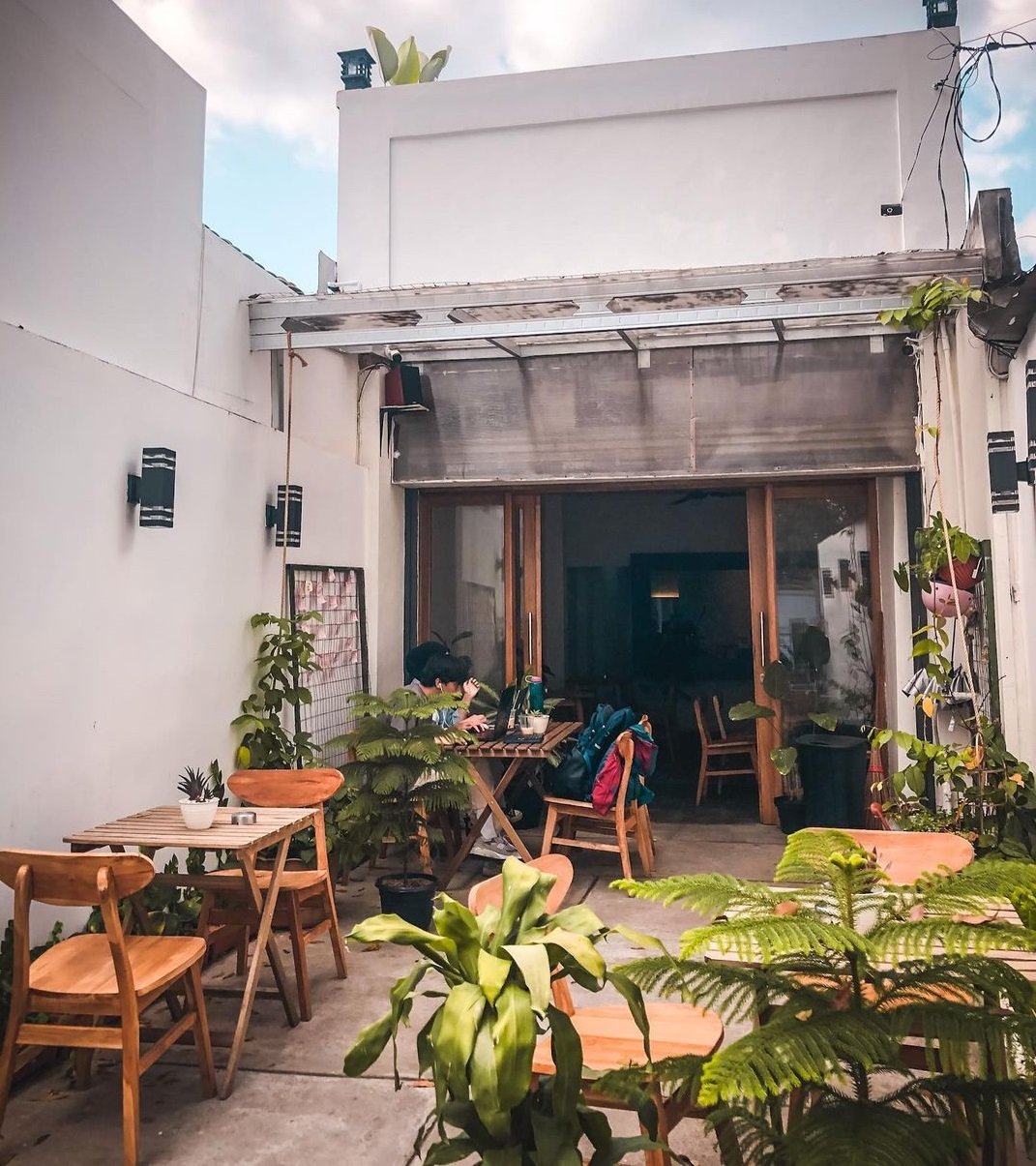 Mula has a modern concept. This coffee shop is unique because it is located in a small shophouse that extends to the back. Even though it is small, it will still feel comfortable when you visit here. The best time to visit in our opinion is in the afternoon.
Jl. Taman Cihapit No.21d, Bandung
P: 0821-2320-6429
Instagram
4. House of Tjihapit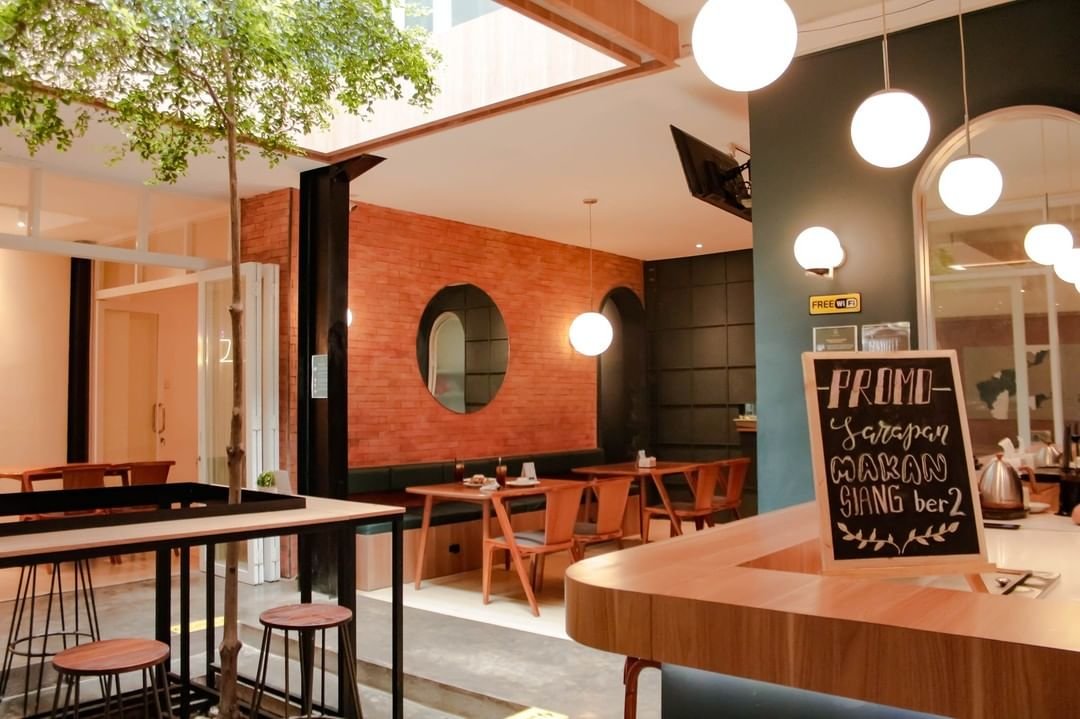 If you are driving on Jalan Cihapit, you will not miss the House Of Tjihapit building. They have a two-story building which is quite unique for the area. Its strategic location and a quite spacious cafe area make this cafe suitable for hangouts, discussions, sharing, and healing. In fact, according to the owner, this cafe was originally designed to be a gathering place for mothers who were waiting for school children. Besides the cafe, there is also a salon on the second floor.
Jl. Cihapit No.27, Bandung
P: 0812-2488-5611
Instagram
5. Metodologi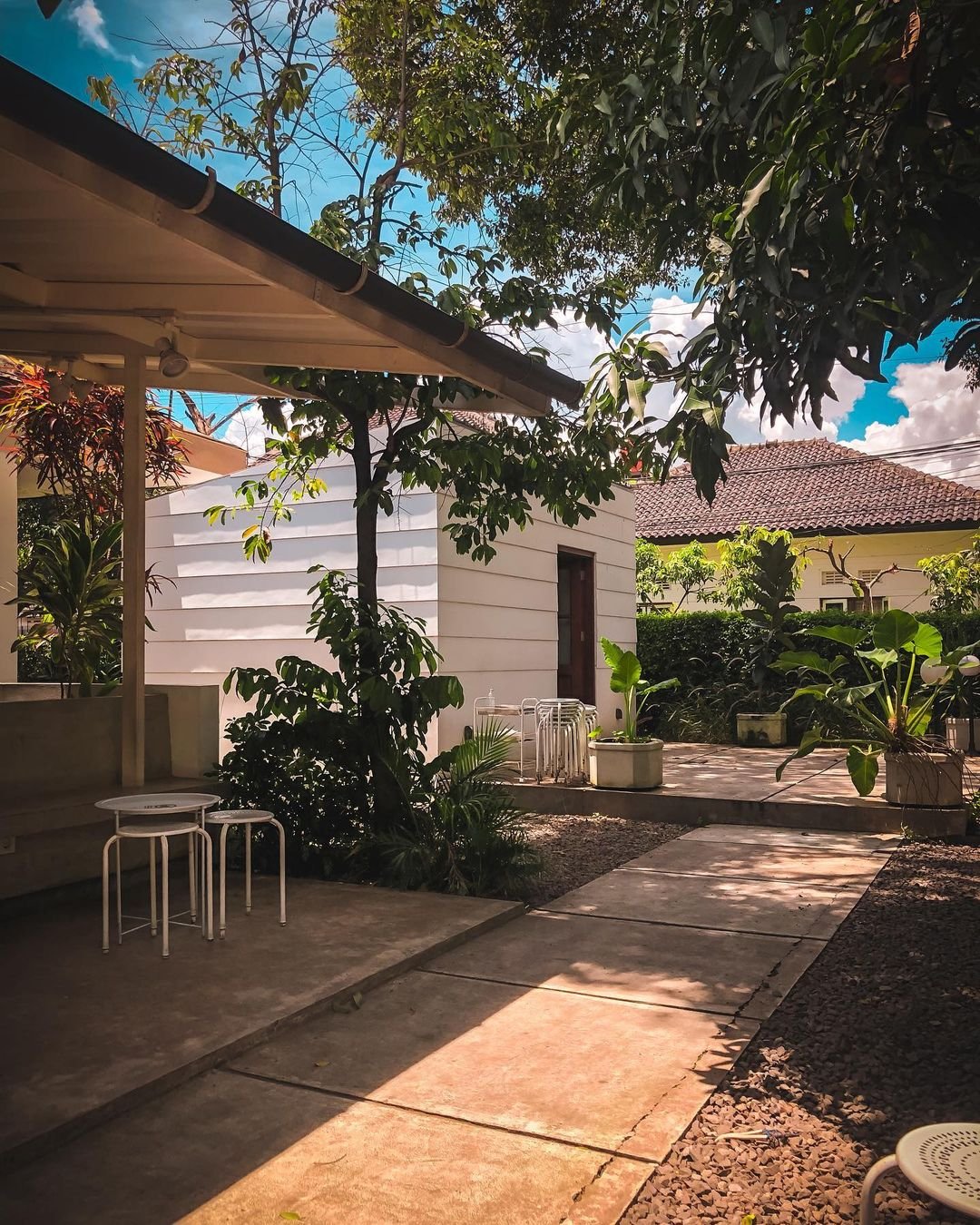 Visiting this coffee shop feels like playing in the yard of a friend's house. Its location in a residential area also makes it have a very calm atmosphere, different from the atmosphere around the busy Cihapit market. For those of you who are looking for a place to work, the atmosphere at Methodology really supports that.
Jl. Sabang No.23, Bandung
Instagram
6. Public Ease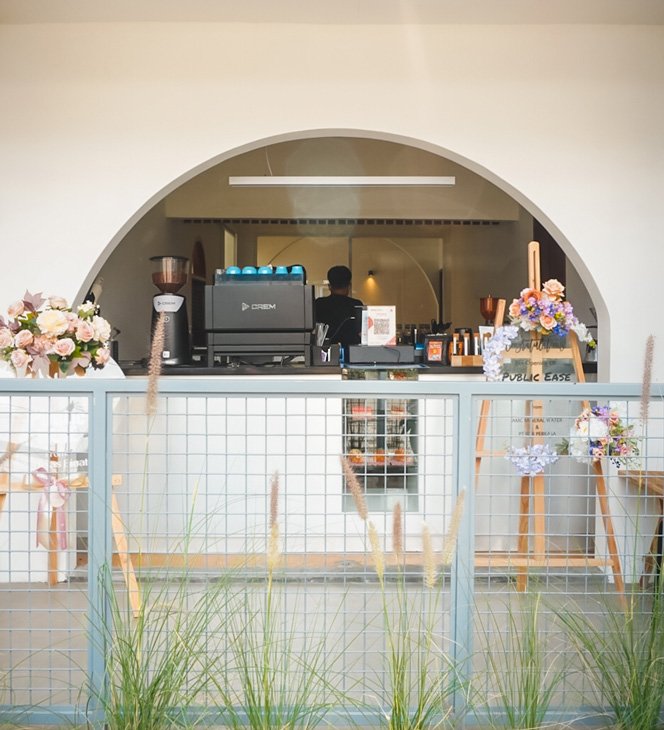 This coffee shop is the newest place in the Cihapit area. The location is not too far from Cihapit Market. Even though it has a fairly small area, Public Ease has a cozy atmosphere as well as an aesthetic place. Suitable to visit when tired of walking around Cihapit.
Jl. Sabang No.32, Bandung
P: 0856-2470-3333
Instagram
Elevate Your Taste
Cihapit is timeless. The changing times have also made various unique food tenants open their places here. This shows that this area has always been a favorite for many people. We will invite you to explore some of the contemporary culinary spots that are growing in Cihapit.
1. Seroja Bake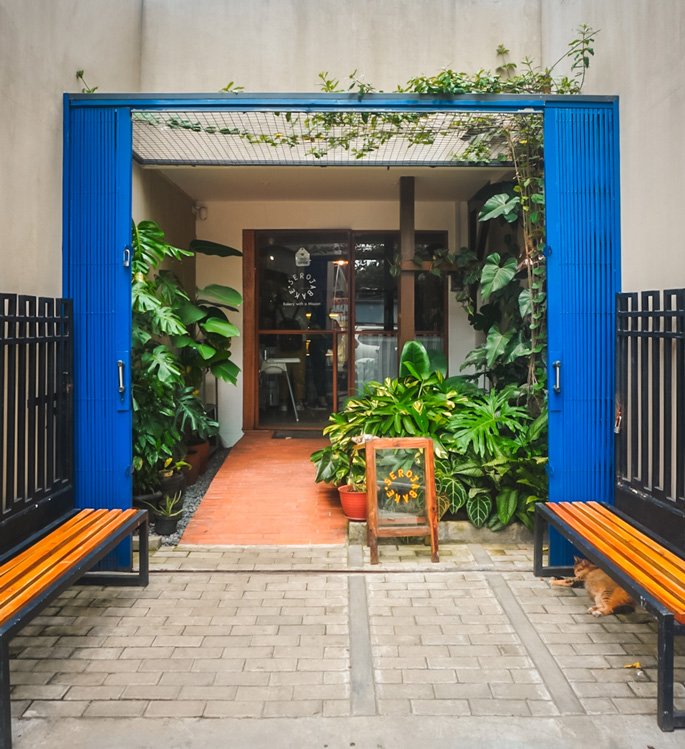 Bakery with a mission, that's the jargon of Seroha Bake which is familiarly known by many for its delicious bakery products that use organic ingredients. Here you can find various kinds of bakeries such as white bread, choux, cassava tart, and pie. The most favorite menu is the Pavlova Musim Buah and Golden Latte.
Jl. Taman Cihapit No.21C, Bandung
P: 0821-1871-3924
Instagram
2. Senor Dining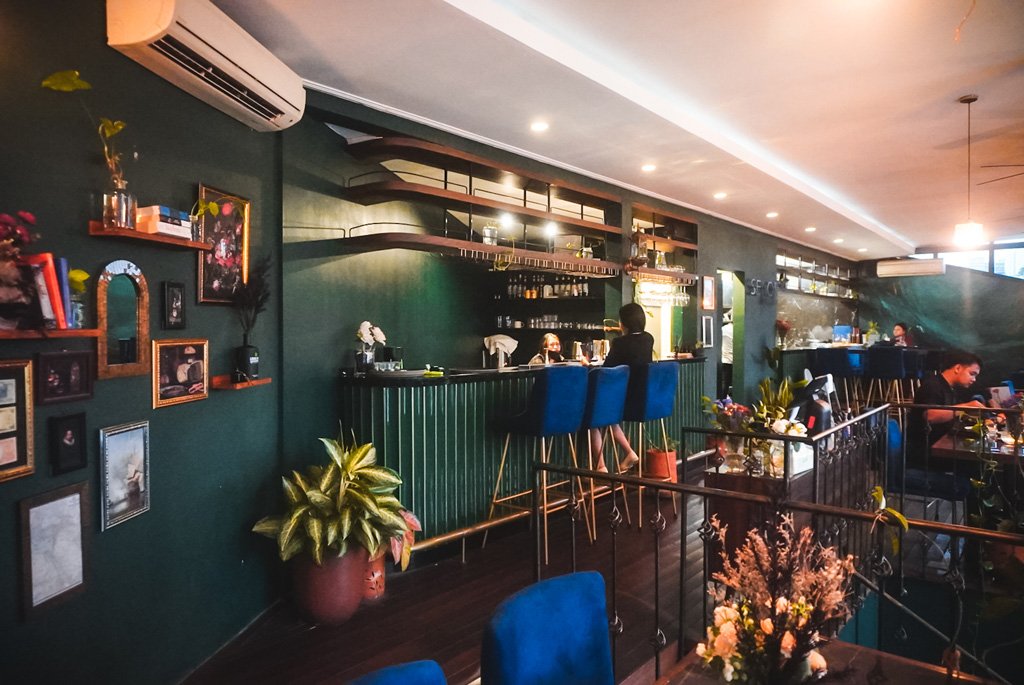 Located on the rooftop of a guest house, this dining spot has a fairly hidden location. Moreover, you will not find any sign in the front area. But when you arrive at the rooftop area, you will find a Spanish-style dining place that has a luxurious feel. Here you can find a variety of quality menu such as tapas, pasta, beef, seafood, and burgers, to desserts. The best time to visit here is late afternoon to night. Perfect for a romantic dinner.
Pension Guest House, Jl. Sabang No.42, Bandung
Instagram
3. Gang Nikmat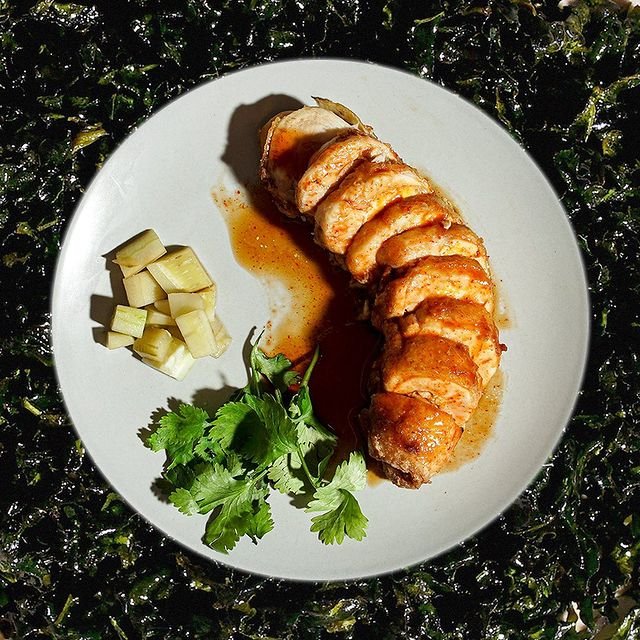 As the name implies, this restaurant is located in an alley. At Gang Nikmat you can find various comfort food menu such as rolled chicken, fried chicken, tantan fish, honje, and chicken soup. A cozy place and a location that is connected to artisan stuff shops, grammars, makes Gang Nikmat very popular with tourists.
Jl. Cihapit No.6, Bandung (inside grammars)
P: 0821-2989-4054
Instagram
4. Konklusi Kitchen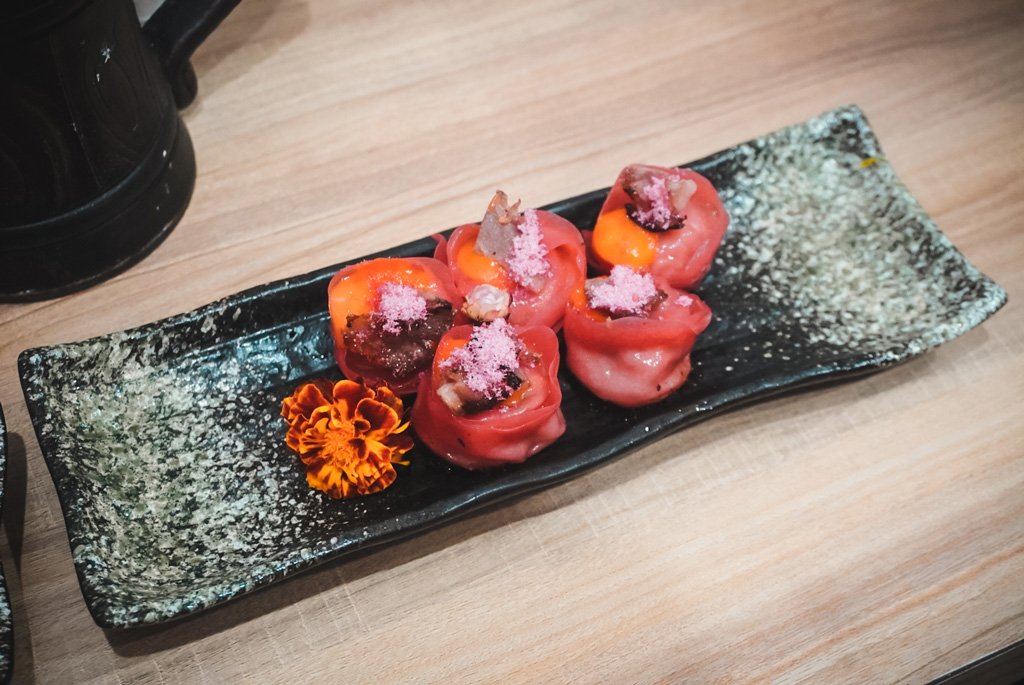 You wouldn't think that this small stall in Pasar Cihapit serves one of the best Gyoza in Bandung. The owner has quite a long experience in the kitchen. His signature menu, Gentarou's Gyoza, he got the recipe from a native Japanese friend when they worked in Copenhagen. To provide variety, in certain seasons they present a varied menu. Konklusi Kitchen it's a must-try when visiting Bandung!
Ps. Cihapit, Jl. Cihapit No.32, Bandung
P: 0881-0257-80043
Instagram
5. Rama Ramen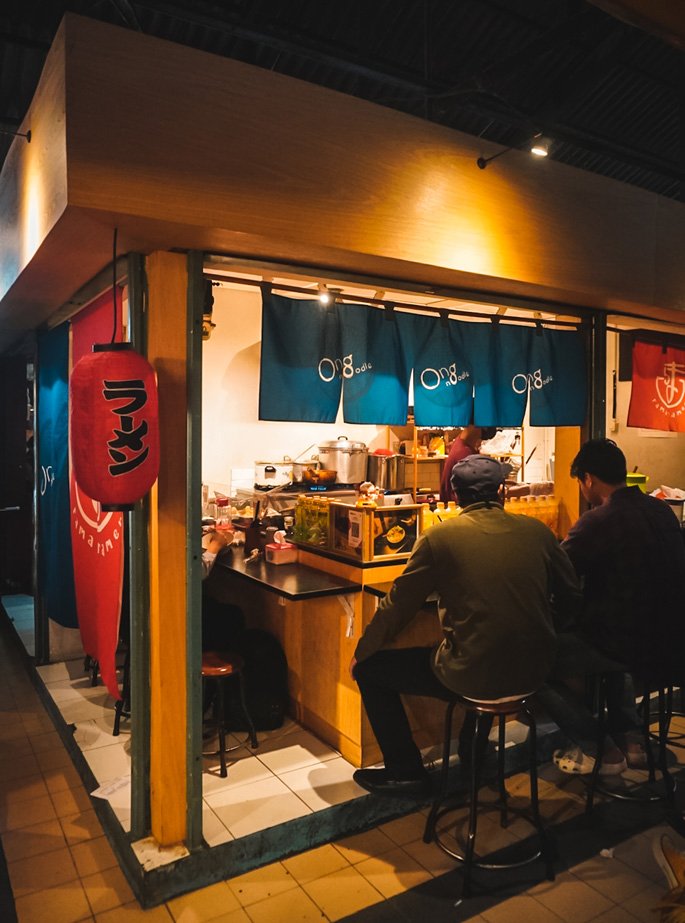 If you are a ramen lover, this place is definitely a must for you to visit! Nestled in Cihapit Traditional Market, Rama Ramen offers delicious Japanese noodles with 3 variant flavors. Not only Ramen, but you can also try their other delicious dishes like fried meatballs, fried dumplings, and noodles.
Ps. Cihapit, Jl. Cihapit No.32, Bandung
Instagram
6. Dendeng Tokokin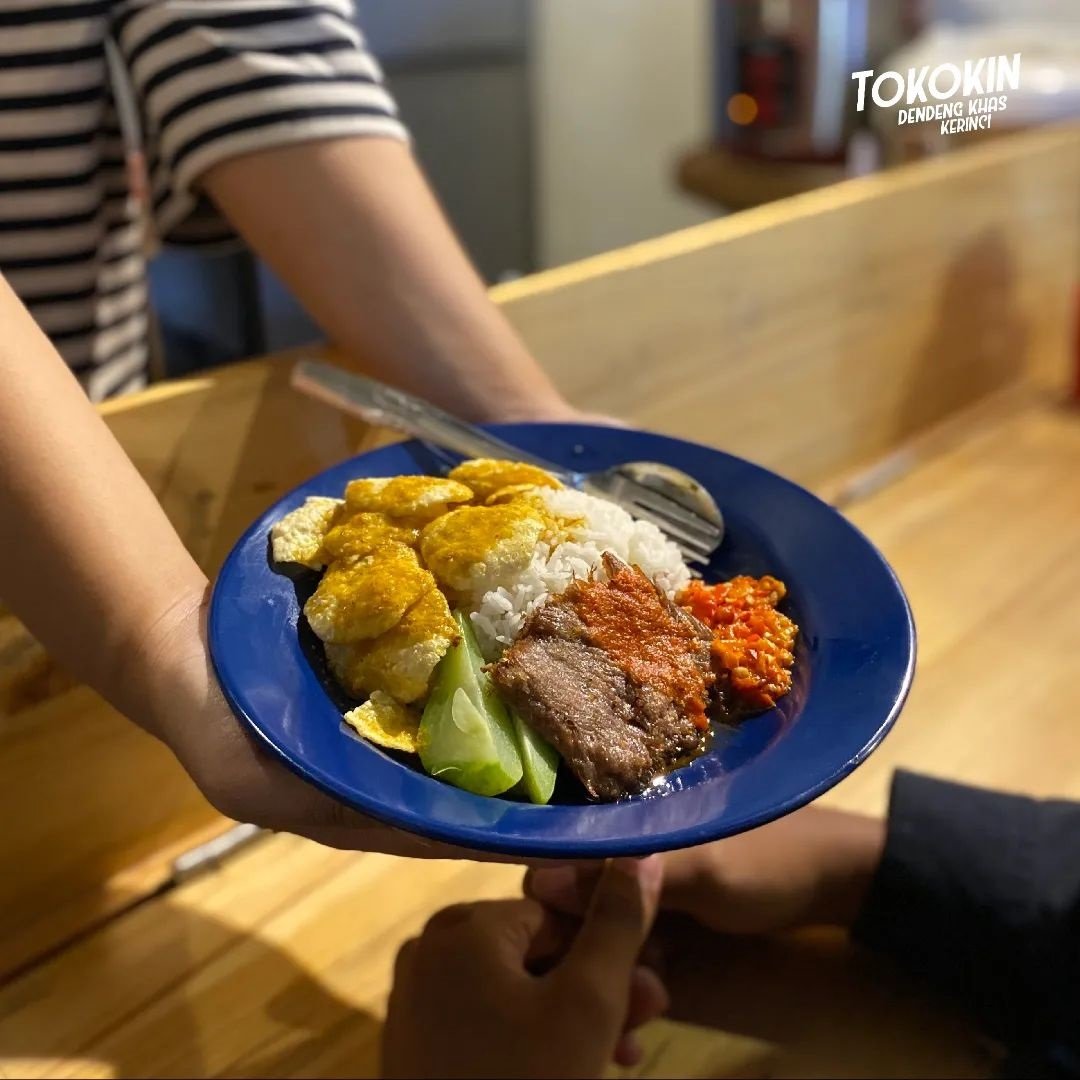 Even though the shop is simple, the beef jerky tastes really good. Guaranteed you will be coming back for more after one bite. Here you can enjoy delicious beef and chicken jerky at an affordable price
Ps. Cihapit, Jl. Cihapit No.32, Bandung
Instagram