Cihampelas is one of the busy streets in Bandung. Filled with clothing stores, authentic culinary restaurants, and souvenirs store, flashing its appeal and attracting both tourists and locals to come. It is never a complete trip if you haven't tried the best culinary destinations that the town has to offer. So, check it out for the best culinary destinations around Cihampelas!
Rekomendasi Kuliner Enak di Cihampelas Bandung
1. 

Ayam Kalasan Pringgodani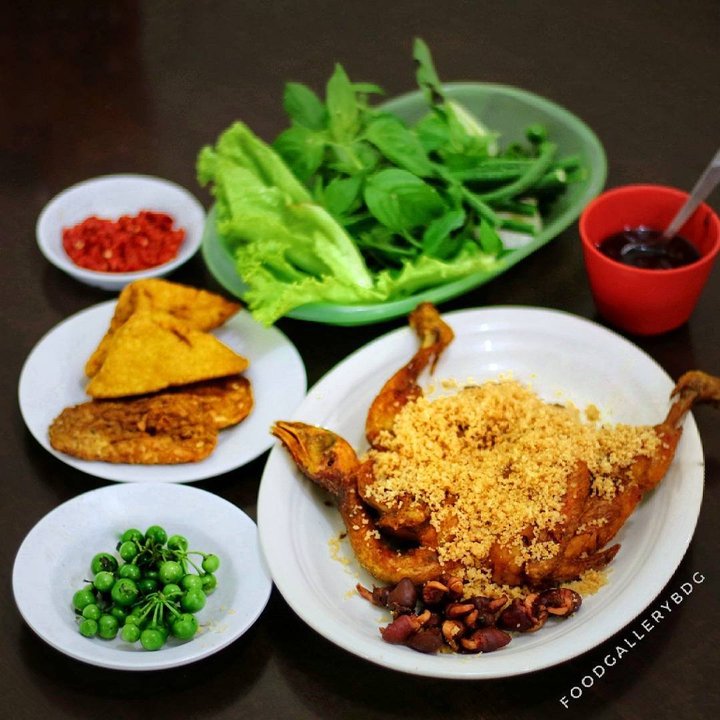 A legendary restaurant, with an extraordinary taste of fried chicken. The Kalasan fried chicken originates from the area surrounding the Kalasan Temple in Sleman, Yogyakarta, and has spread nationwide. The dish comes with fried chicken topped with crisp bits of fried batter. Ayam Kalasan Pringgodani serves the best Kalasan Fried Chicken in town, and many loyal customers frequently come to have their best dish.
Ayam Kalasan Pringgodani
Jl. Cihampelas No.97, Bandung
P: (022) 2032183
2. 

Bakso Semar Cihampelas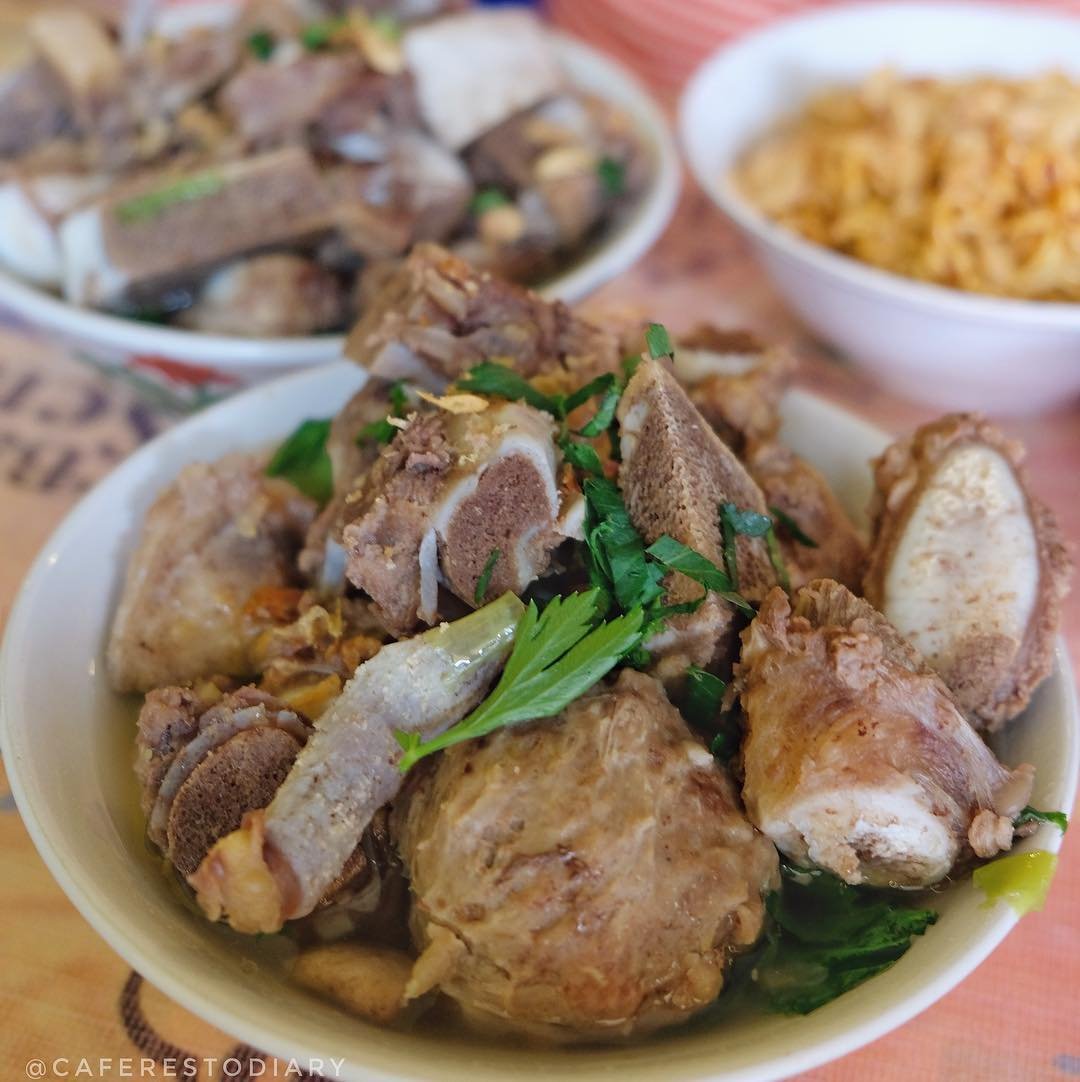 Bakso Semar is a famous name when it comes to meatballs. Established in 2008, they have up to 11 branches in Bandung. It is the right place to go if you crave a warm bowl of meatballs. The meat is thick, and the broth is flavorful. The place might not be quite spacious but still has enough decent space to cover. Another best thing about Bakso Semar is that they are open 24 hours every day!
Bakso Semar Cihampelas
Jl. Cihampelas No.68, Bandung
P: (022) 4232589
Instagram
3. 

Cireng Cipaganti Abah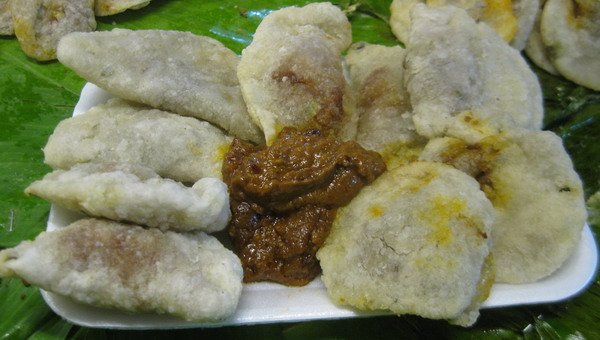 Cireng stands for "Aci Goreng" which means "Fried Tapioca Flour". Cireng is a common street food originally from West Java. Cireng Cipaganti Abah is a legendary Cireng place that has been around since 1990. It has a crunchy texture on the outside with a spicy peanut sauce as the filling. Serving various kinds of topping, you can choose as per your preferences. 
Cireng Cipaganti Abah
Jl. Cipaganti No.143, Bandung
P: 0813-2168-1717
4. 

Dapur Dahapati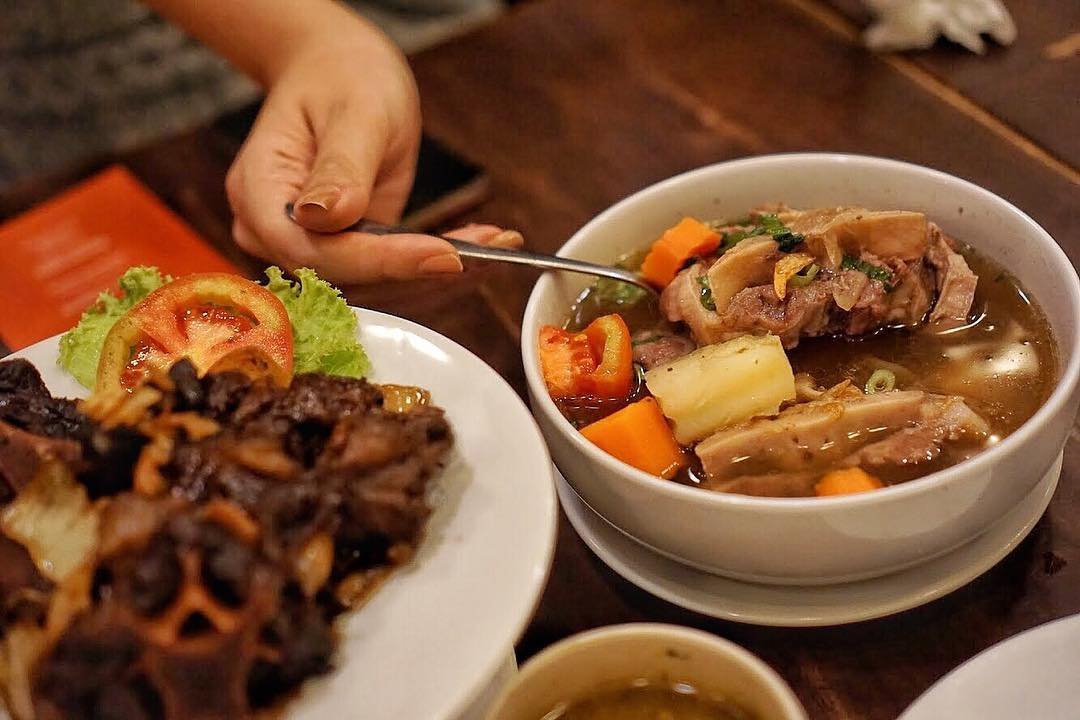 A must-try local restaurant especially when you crave an Oxtail Soup. Dapur Dahapati is famous for the best Oxtail Soup in town. With the big chunky pieces of meat that are also tender with nice spices, the soup is served with diced potatoes and sliced carrots. The menu becomes everyone's most favorite dish when visiting Dapur Dahapati. It is like a bowl of satisfaction!
Dapur Dahapati
Jl. Cipaganti No.146, Bandung
P: (022) 2042751
Instagram
Also Read:
---
---
5. 

Iga Bakar Si Jangkung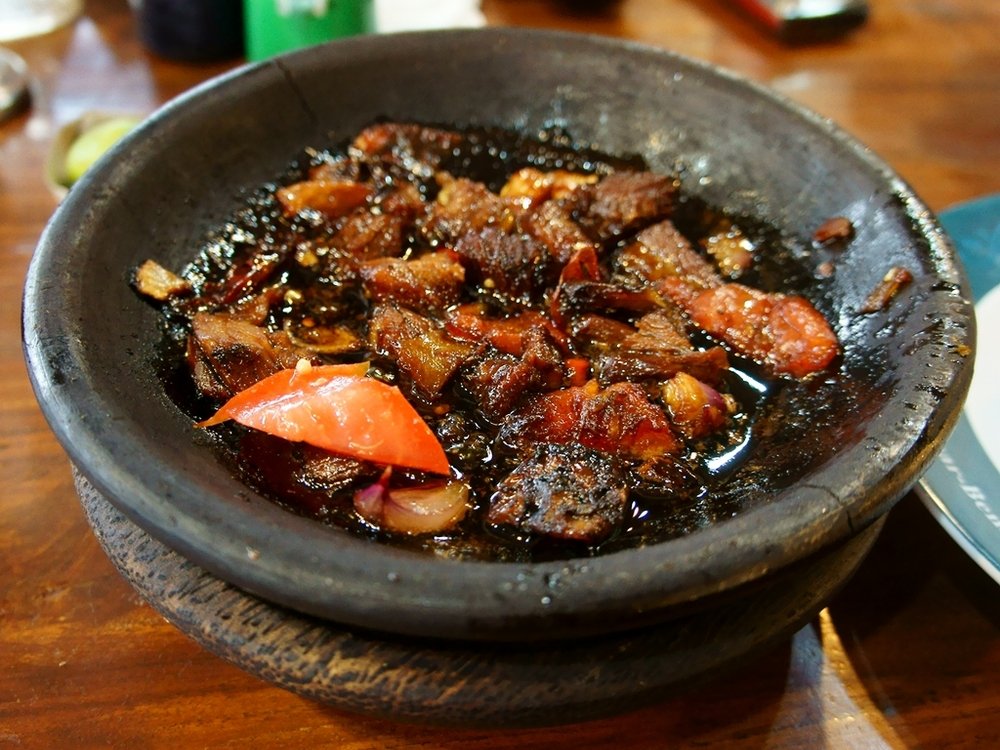 A popular grilled ribs in town, Iga Bakar Si Jangkung has been around since 2005. Most people come for their famous grilled ribs. Boneless ribs that are cut in dice, with a savory taste of the special sauce, and served on a hot plate. Don't be surprised when you see the place is always crowded especially during weekends, since they become tourists' favorites too.
Iga Bakar Si Jangkung
Jl. Cipaganti No.75G, Bandung
P: 0811-2205-513
Instagram
6. Special Ayam Goreng Kalasan Jogja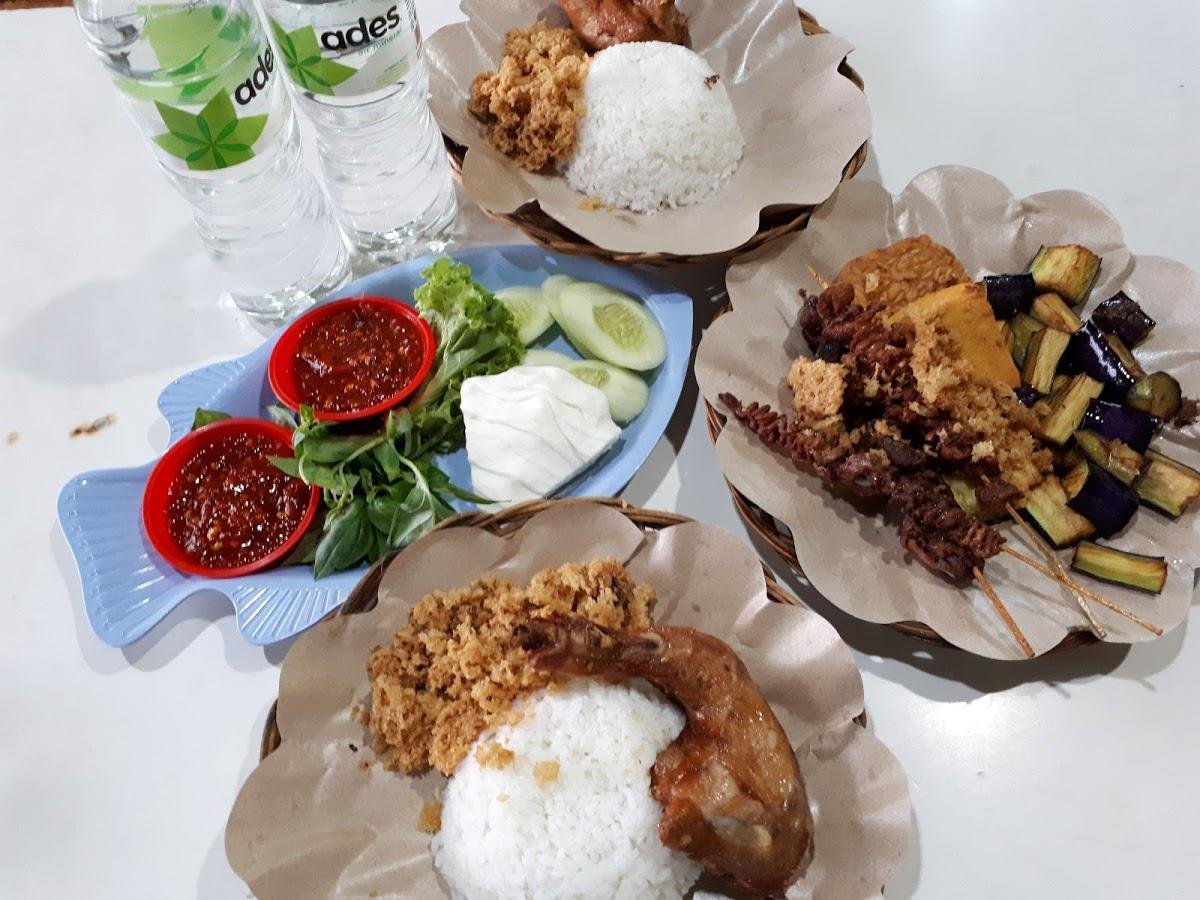 Another outstanding restaurant to find an authentic Kalasan Fried Chicken. Their extraordinary taste of the food can never be forgotten easily. The place can be a perfect choice to have a quick lunch. 
Special Ayam Goreng Kalasan Jogja
Jl. Boscha No.8, Bandung
P: 0813-2130-6686
7. 

Bakso Malang Cipaganti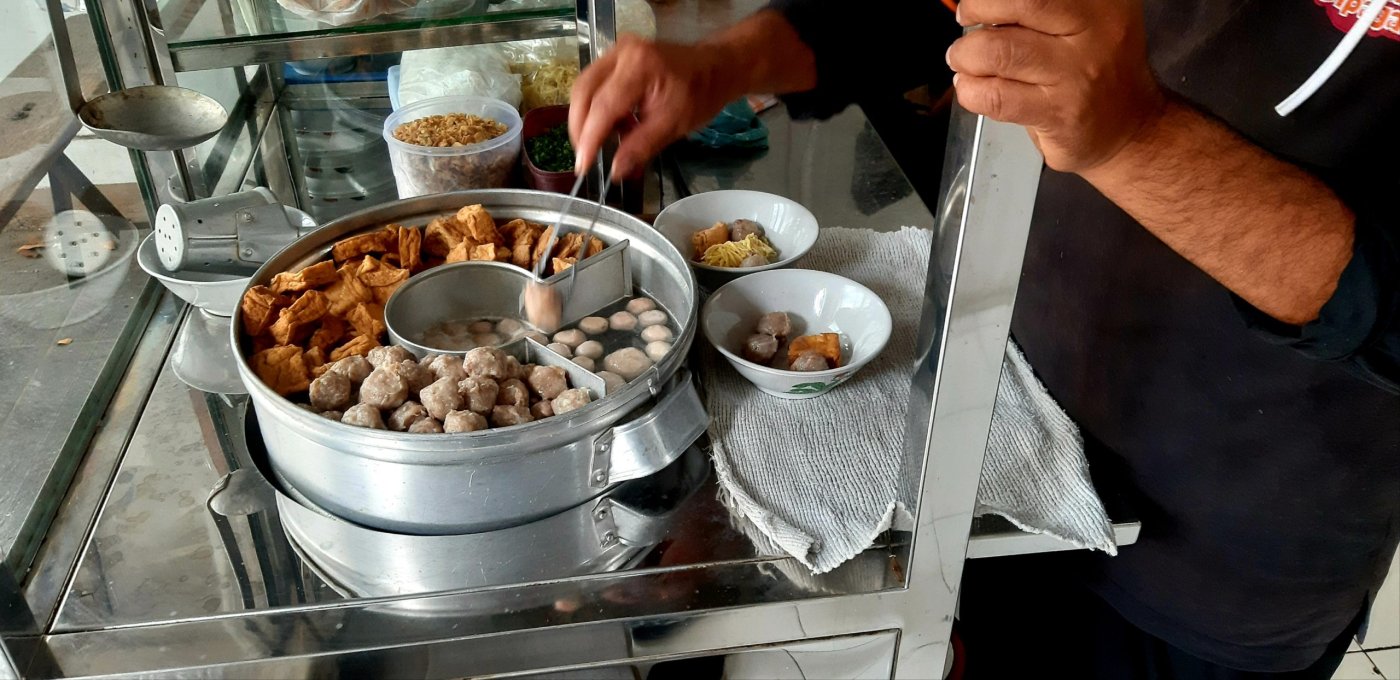 Similar to other meatball dishes, the difference is that Bakso Malang is served with additional fried topping such as fried wonton or fried tofu. Bakso Malang Cipaganti is an amazing meatballs restaurant around Cihampelas, often crowded by many regulars coming cause the taste of their dish is unbeatable!
Bakso Malang Cipaganti
Jl. Cipaganti No.85, Bandung
P: 0811-2244-647
Instagram
8. 

Warung Surabi Cihampelas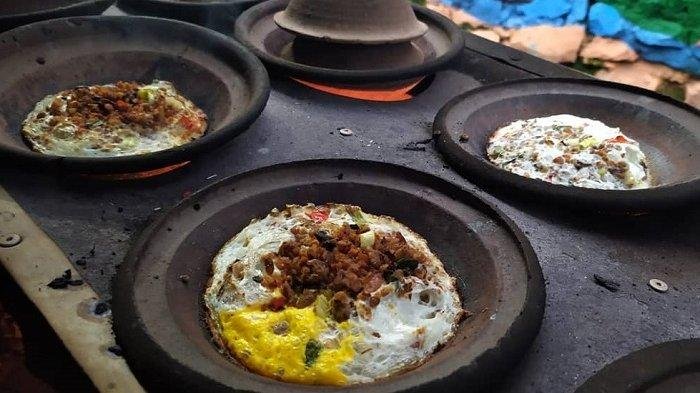 The best place to get your craving for Surabi fulfilled. A traditional snack made of rice flour-based batter with coconut cream. It has easy access since it is located across the Cihampelas Walk Mall. Moreover, they have various choices besides Surabi such as meatballs and any main courses. 
Warung Surabi Cihampelas
Jl. Cihampelas No.159 a, Bandung
Instagram