A burger lover's paradise, these places offer exceptional burgers to satisfy your cravings. Whether you're a fan of classic simplicity or crave adventurous flavors, prepare to embark on a gastronomic journey like no other. Here are the best burger places in Bandung:
Best Burger Places in Bandung / Resto Burger Terbaik di Bandung
1. Got Beef Burger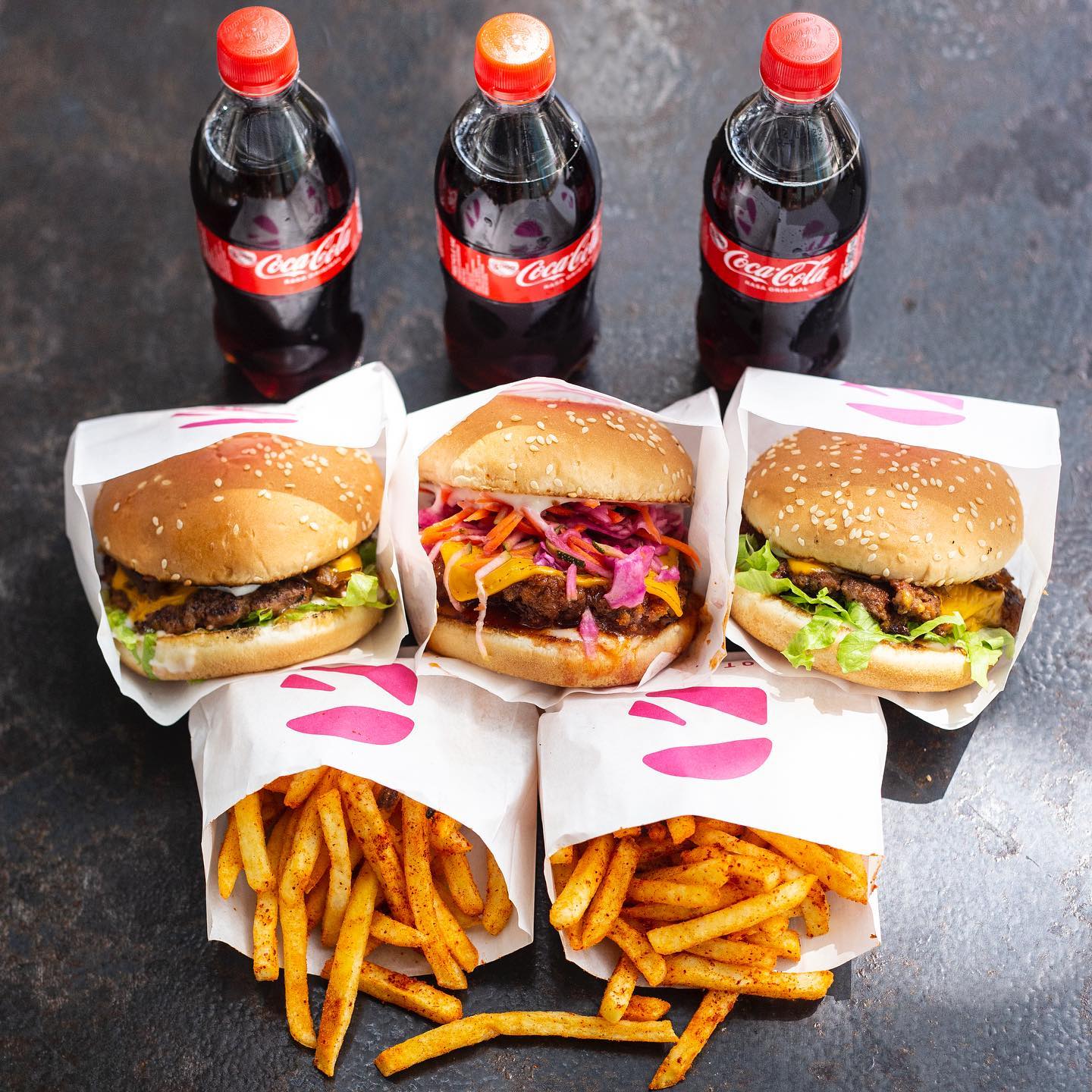 Got Beef Burger is an absolute delight for your taste buds. The OG Got Beef impressed with its perfectly cooked patty, bursting with rich flavors, and complemented by fresh toppings and a soft, delectable bun. Equally delicious is 'The Dope Smoke,' one of their bestsellers. The juiciness of the meat is undeniable, as it undergoes a 24-hour smoking process.
Got Beef Burger
Jl. Trunojoyo No.24, Bandung
P: 0819-7780-6060
Instagram
2. BBQ Mountain Boys Burger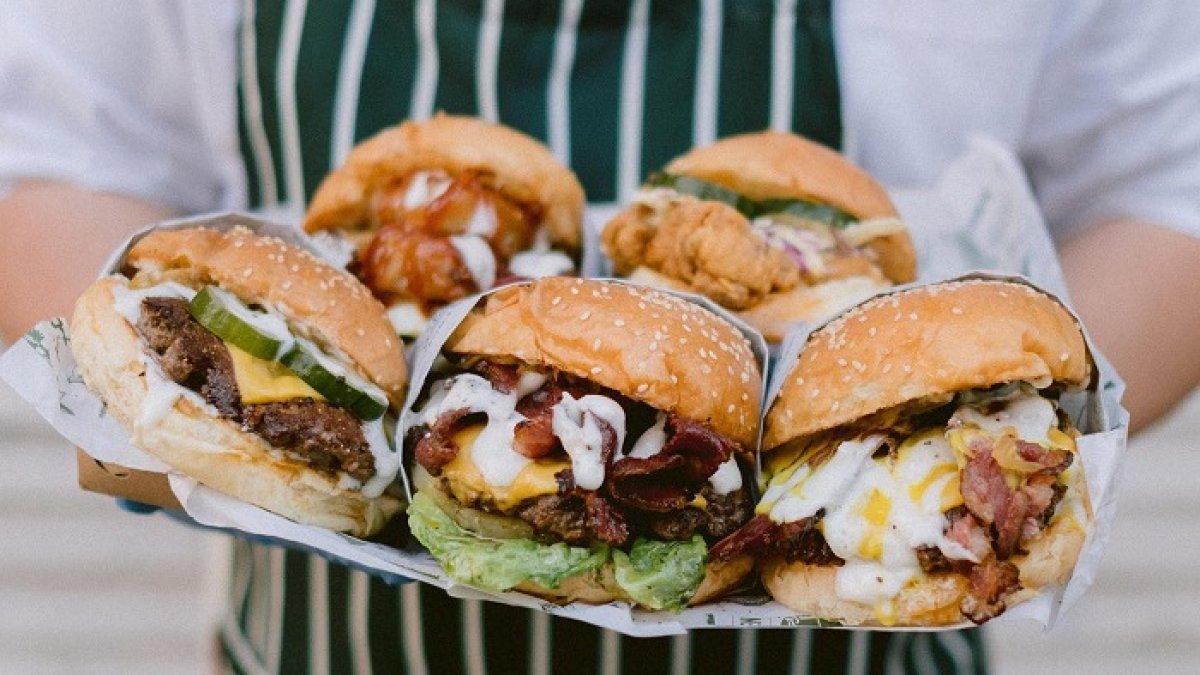 Situated in a setting reminiscent of an old American cabin, BBQ Mountain Boys offers a diverse selection of delicious burgers. The place is spacious, featuring both outdoor and semi-outdoor seating areas. Expect a long queue on weekends since this place is popular among burger lovers. If you enjoy the combination of pineapple in a burger, don't miss the chance to try the BMB Cabin Style Pineapple Burger!
BBQ Mountain Boys Burger
Paskal Hyper Square, Bandung
P: 0811-2222-2802
Instagram
Also Read:
3. Five Monkey Burger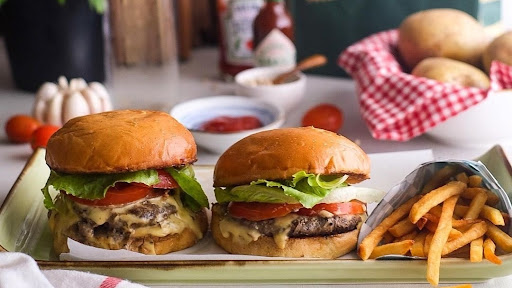 Five Monkey Burger is another highly recommended burger place in Bandung. Recognized as one of the top 27 burgers globally, it consistently delivers outstanding quality and flavor. One of their standout menu items is the Double Wagyu Smash Burger, where the tender and juicy wagyu beef harmoniously pairs with triple American cheese, grilled onions, and a special sauce.
Five Monkey Burger
Jl. Citarum No.12, Bandung
P: 0812-9634-4033
Instagram
Website
4. Toppie Burger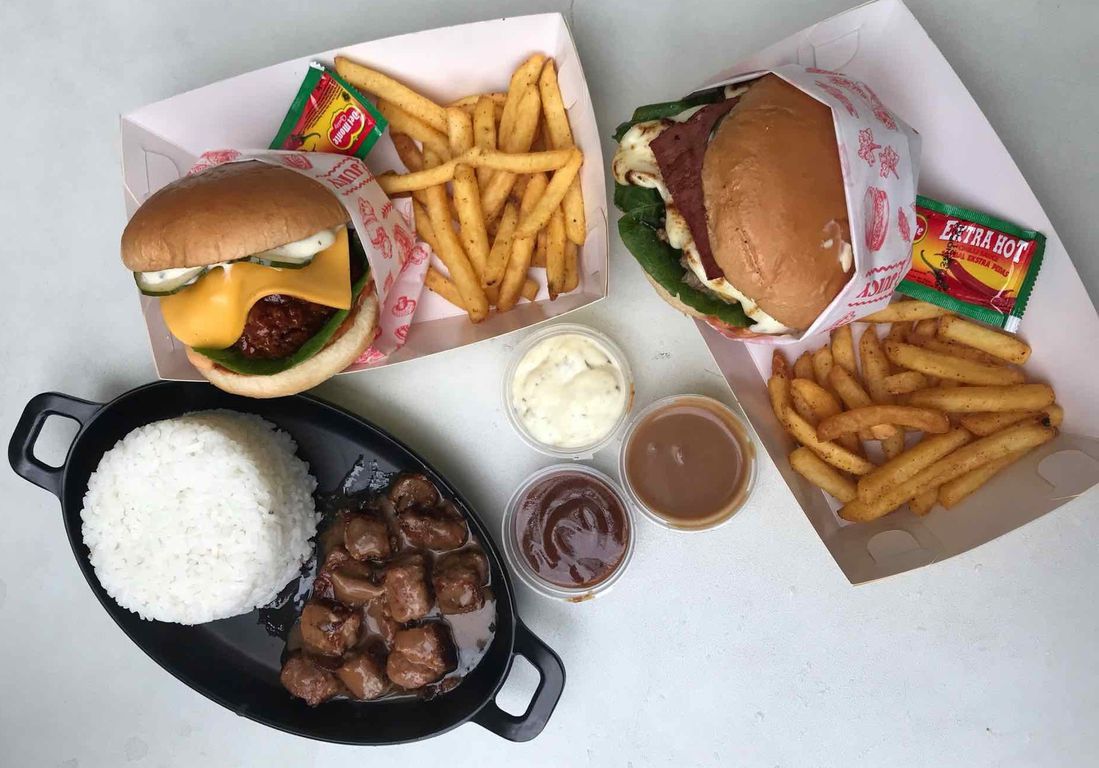 Toppie Burger uses premium Australian beef, ensuring that each bite is filled with rich and flavorful goodness. One of their star offerings is the Chicken Burger, a customer favorite that never disappoints. Beyond the delicious food, the cozy ambiance of the place adds to the overall dining experience, making Toppie Burger a must-visit destination for burger enthusiasts.
Toppie Burger
Jl. Jurang No.103, Bandung
P: 0813-1815-9098
Instagram
5. Moo Burger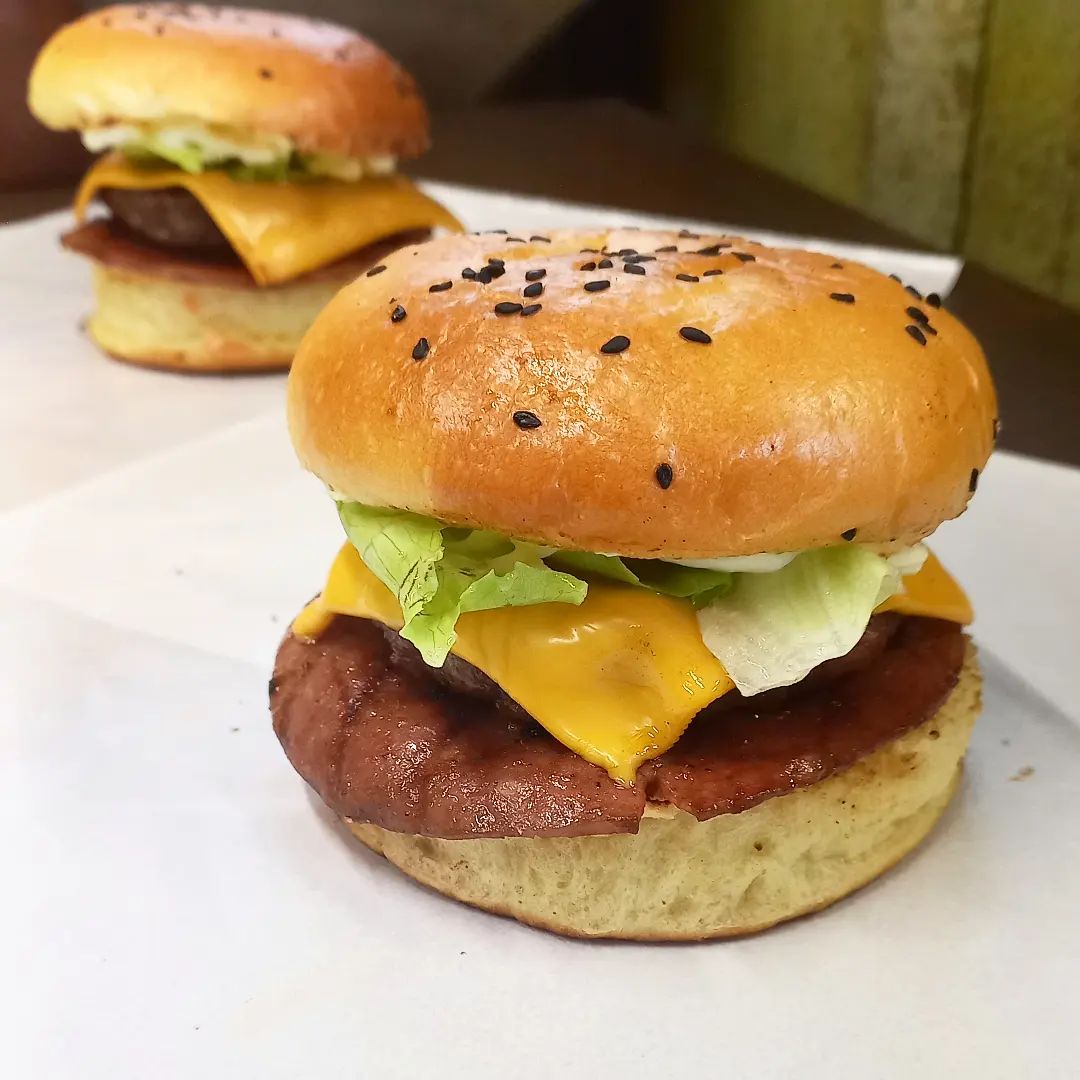 Moo Burger has been a beloved destination for burger enthusiasts since 2007. Their best-selling menu item, the Sloppy Cheese Burger, has captured the hearts of many with its soft bun and tender, juicy meat that effortlessly melts in your mouth. Located on Riau Street, finding them is a breeze. 
Moo Burger
LLRE Martadinata St No.42, Bandung
P: 0857-9795-2252
Instagram
6. Beurgeur Burger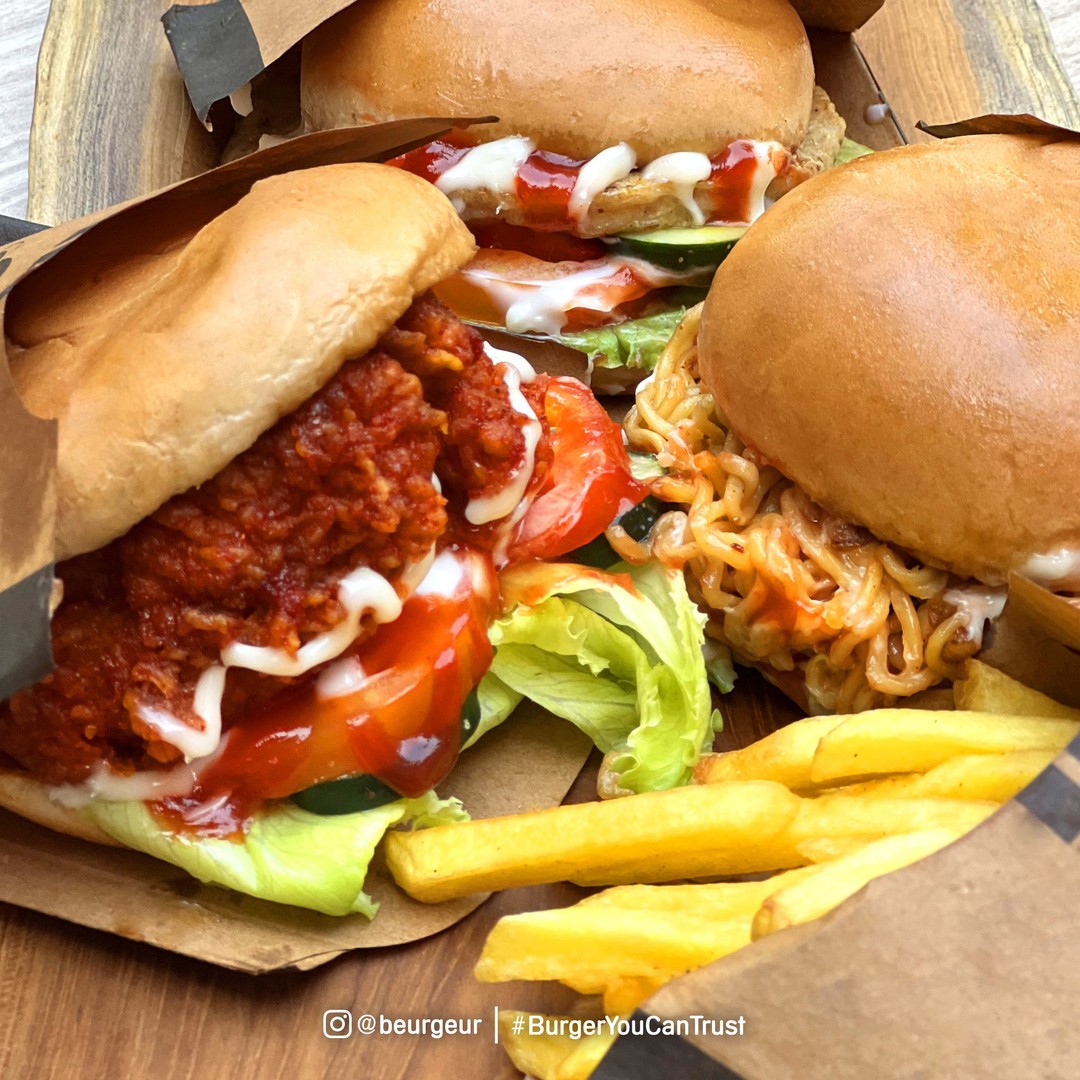 If you're seeking unique toppings for your burger, head to Beurgeur Burger. They not only offer classic burgers but also have a selection of unique menu items, including the Mentai Burger, Indomie Burger (noodle burger), and more. With affordable prices, you can savor a delicious burger made with premium ingredients at this establishment.
Beurgeur Burger
Jl. Ciliwung No.2, Bandung
P: 0878-2225-0007
Instagram