There are always special occasions that call for an excellent dining experience to celebrate. Whether you have a passion for fine foods or wish to commemorate a special event with a loved one, elevate your culinary journey at the finest establishments in Bandung. These top-notch fine dining restaurants assure you an unforgettable experience, transforming your special occasions into cherished memories.
Best Fine Dining Restaurants in Bandung / Restoran Mewah Terbaik di Bandung
1.Joongla
Joongla, a distinctive fine dining establishment, has recently relocated, bringing forth a fresh and innovative approach to the fine dining experience. Despite the change in location, the intimate setting is preserved, with a limited eight seats available per session, exclusively open on Fridays through Sundays, highlighting the importance of making reservations in advance. Offering a modern twist on Indonesian gastronomy, Joongla promises a delightful journey for those with a penchant for unique and fusion cuisine.
Joongla
LLRE Martadinata St, Citarum, Bandung
Instagram
Website
2. Jung Chan Dining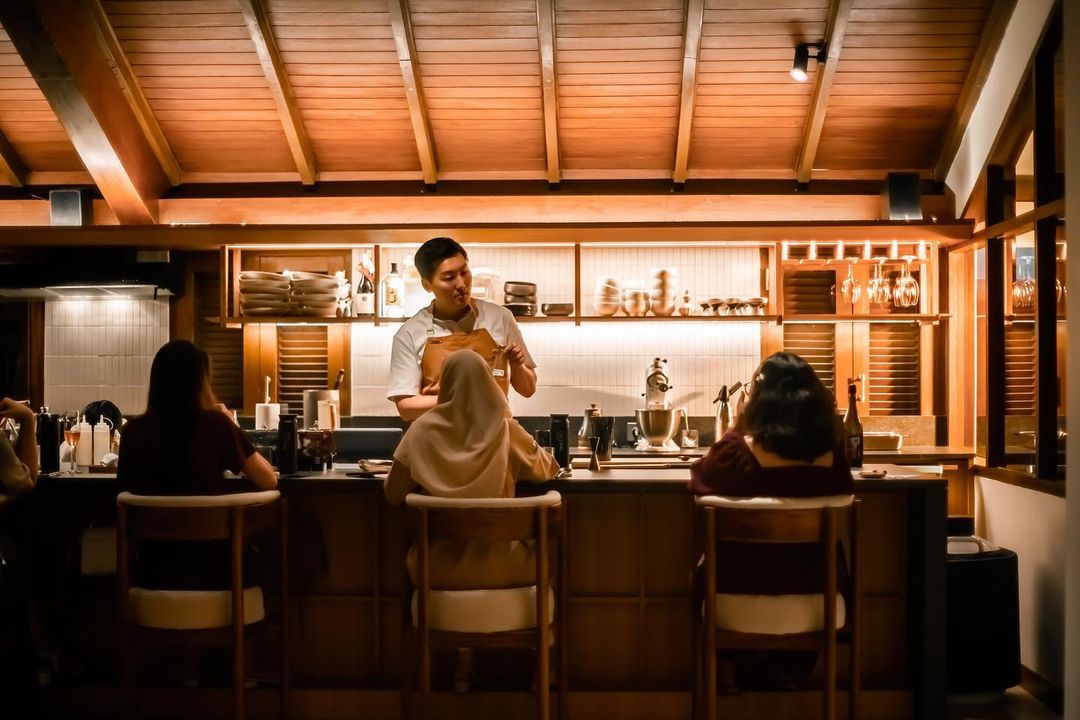 Jung Chan Dining is the first Korean fine dining restaurant in Indonesia. What sets this restaurant apart is its specialization in fermented ingredients, a key component in many Korean dishes. Don't forget to make a reservation, as there are only six seats available. The restaurant is open from Thursday to Sunday, serving dinner exclusively.
Jung Chan Dining
Jl. Bukit Pakar Timur No.76E, Bandung
P:  0881-8181-888
Instagram
3. MMBS Restaurant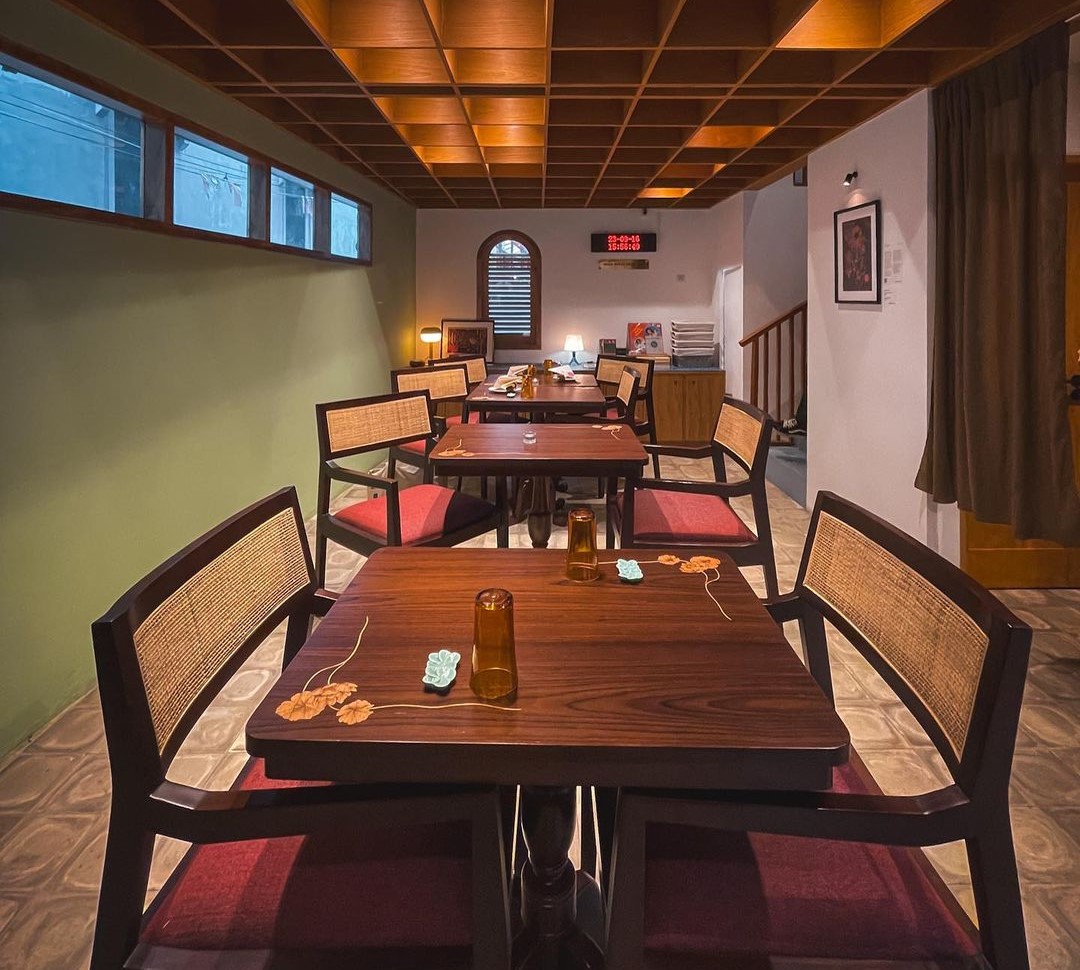 Mari Merangkai Bunga Seroja (MMBS) Restaurant offers modern Sundanese fine dining. Serving delectable and unique dishes in a cozy restaurant located in a humble alleyway, it provides seating for 16 guests. Additionally, they have a pay-as-you-wish system. This month, they are featuring a special menu edition with Betawinese dishes available every Thursday, Friday, and Saturday.
MMBS Restaurant
Jl. Pelesiran No.28, Bandung
Instagram
4. Plataran Bandung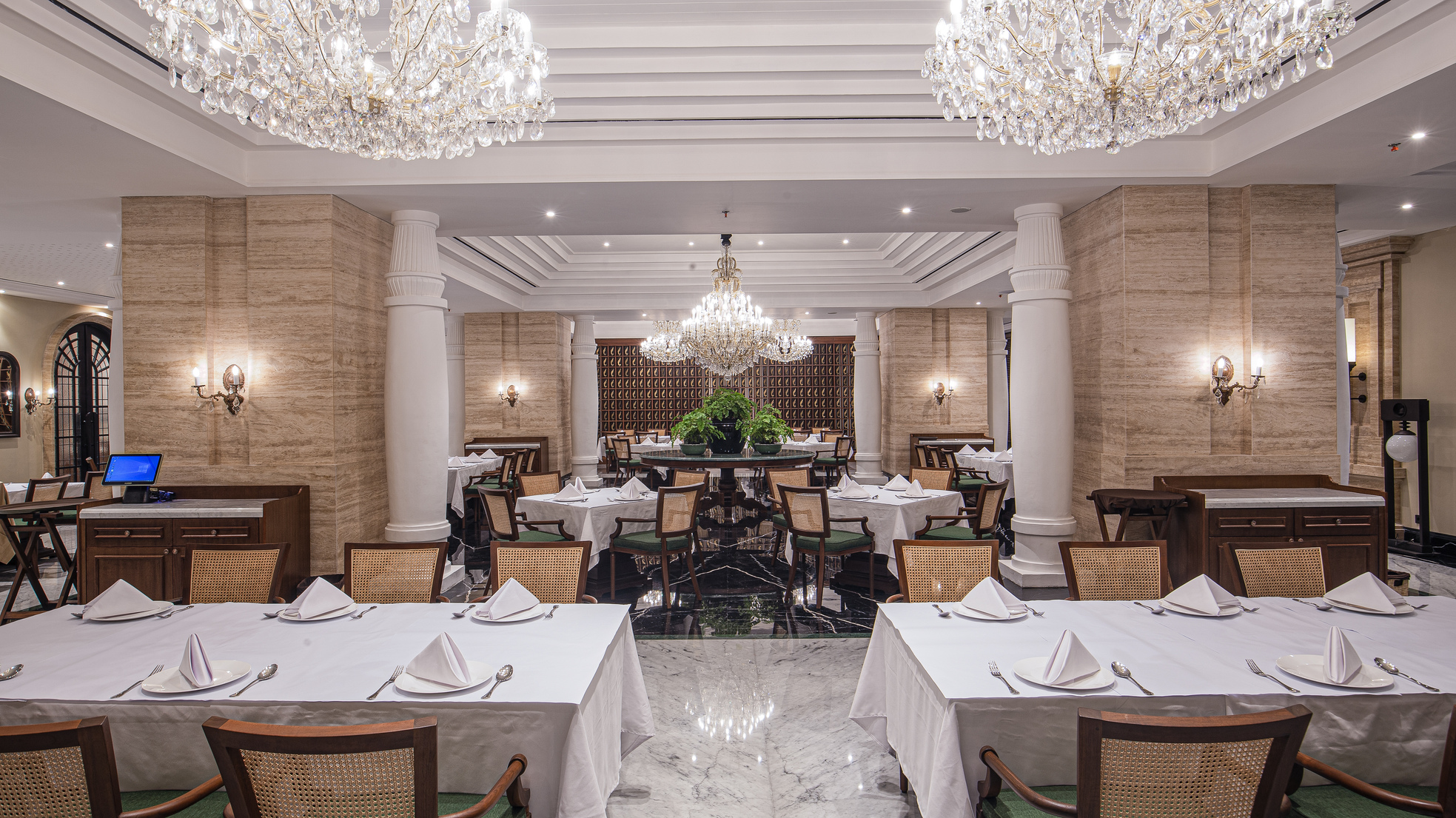 Plataran Bandung boasts a luxurious interior, positioning itself as a fine dining restaurant that offers a diverse selection of curated international heritage cuisines, creating an elegant dining ambiance. The concept revolves around an Intimate royal homey dining experience, complemented by Plataran's commitment to high service excellence standards.
Plataran Bandung
Jl. Diponegoro No.27, Bandung
P:  0811-1992-2132
Instagram
Website
5. Altero Bistronomi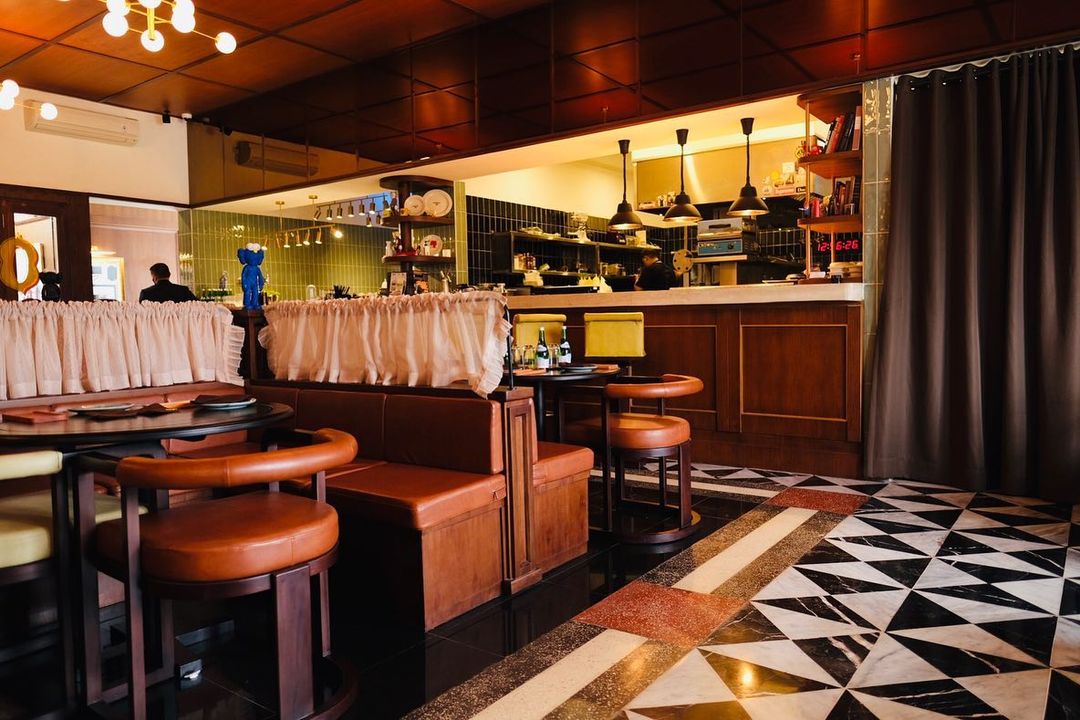 A laid-back, modern dining establishment, Alteri Bistronomi offers elevated interpretations of classic cuisine. Embodying the classic European restaurant ambiance, the establishment features rich wooden elements, flooring, and tiny curtains dividing booth-like tables. Renowned for its undeniably excellent food, Alteri Bistronomi stands out as the perfect choice for a romantic dining experience.
Alteri Bistronomi
Jl. Cipaganti No.38, Bandung
P: 0821-2122-8500
Instagram
6. The 18th Restaurant & Lounge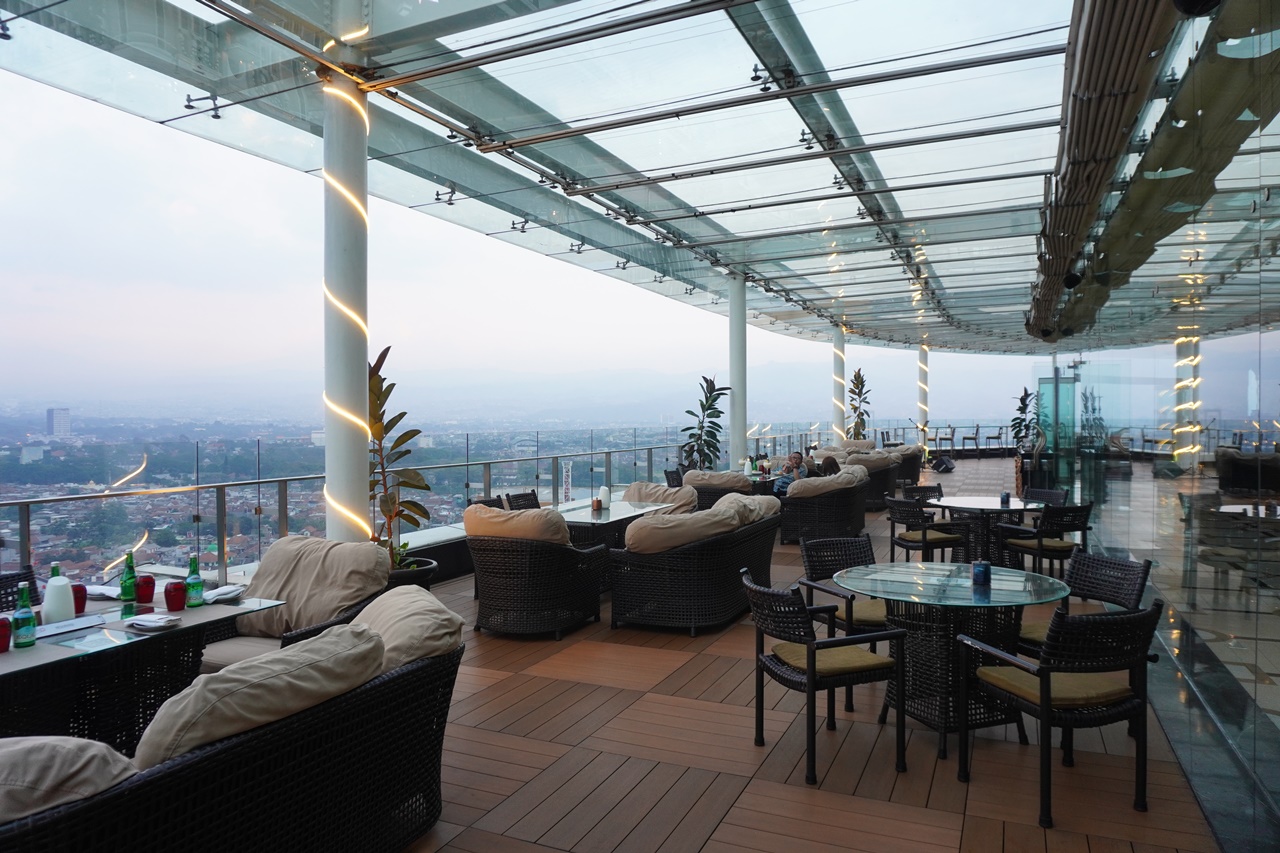 Nestled in a stunning rooftop setting, The 18th Restaurant & Lounge not only offers exceptional cuisine but also presents a breathtaking view that enhances the dining experience. Specializing in premium steak and grill selections, the restaurant takes pride in its hand-crafted cocktails and an exclusive array of imported wines. The harmonious blend of delectable flavors, top-notch service, and a captivating ambiance ensures that patrons indulge in a truly unforgettable dining affair.
The 18th Restaurant & Lounge
Jl. Gatot Subroto No.289, Bandung
P:  (022) 84288288
Instagram
Website
7. Monomono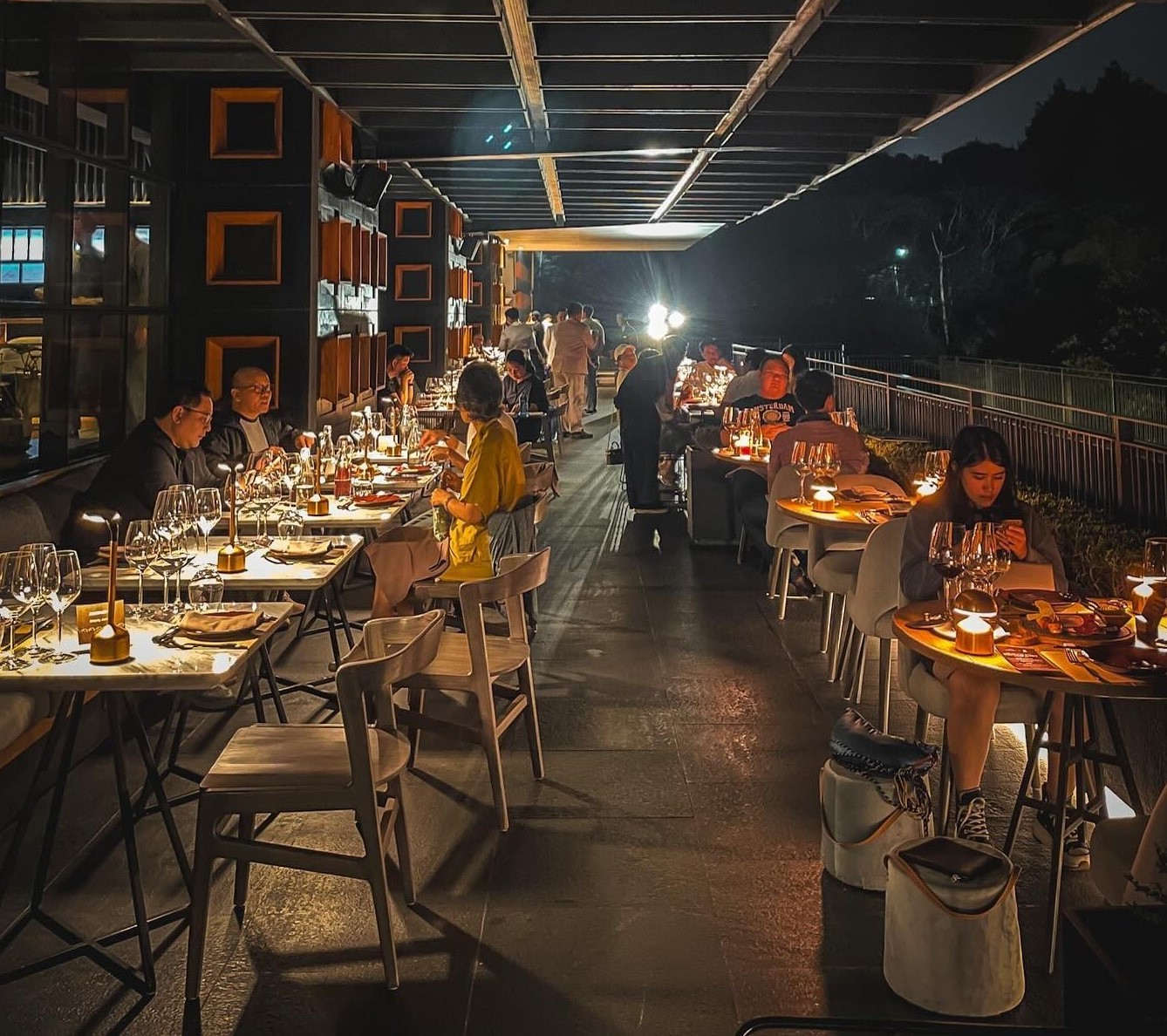 As you explore the best dining experiences in Bandung, don't miss Monomono. This restaurant specializes in the Nikkei concept, offering a fusion menu that combines Japanese and Peruvian influences along with Argentinian Grill, contributing to the diverse culinary landscape of the city. To elevate your experience, extend your visit to Monomono Now Bar, where you can enjoy expertly crafted cocktails that perfectly complement the delectable food offerings.
Monomono
Jl. Dr. Setiabudi No.430, Bandung
P:  0811-2110-1283
Instagram
Website
8. Cerita Meja Makan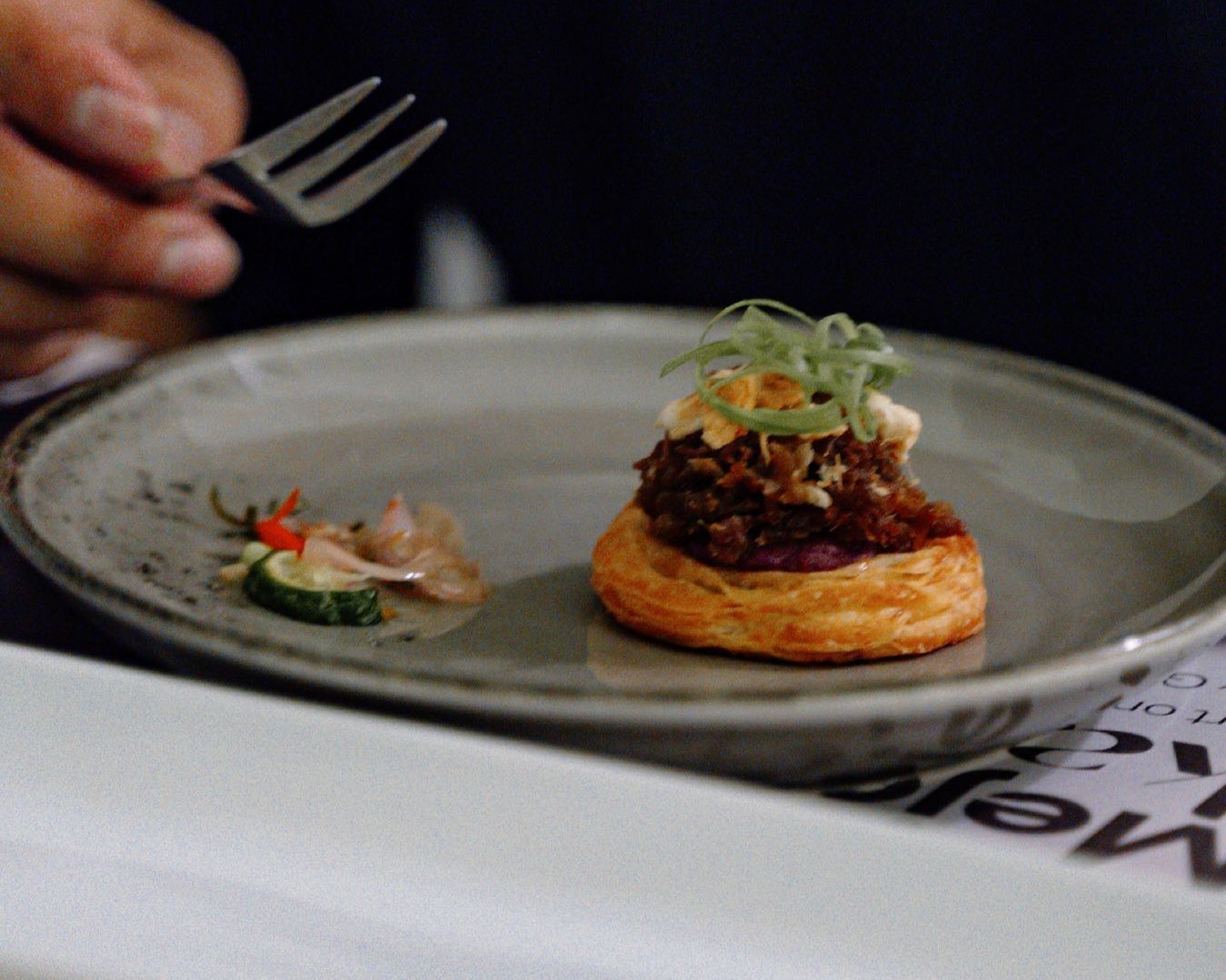 Cerita Meja Makan stands out with its unique concept that sets it apart from the rest. Prepare your taste buds for an extraordinary experience as Chef Ronny Gunawan crafts an omakase dessert like no other. In addition to their signature delights, Cerita Meja Makan also tantalizes your palate with savory desserts and mouthwatering main courses to satisfy all your cravings.