Located on the vibrant and evolving Seminyak beachfront in Bali, SugarSand is an eclectic dining venue serving flavorful dishes and drinks in a cozy ambiance. The restaurant of Hotel Indigo Bali Seminyak Beach just recently introduced its tantalizing new menus; infusing classic Japanese goodness with vibrant Western delight. What's New Bali got a magnificent chance to try these brand new menus ourselves. Here's our story.
Harmony of Flavors: Unveiling the New Japanese Contemporary Menus of SugarSand Restaurant
As one of Hotel Indigo Bali Seminyak Beach's leading leisure facilities, SugarSand quickly became a favorite amongst local and international tourists seeking to dine in comfort. The restaurant's interior design was a delightful fusion of artistic flair and playful elements, creating a contemporary ambiance that was simultaneously unpretentious and elevated. Every corner seemed to tell a story, crafted to be the perfect setting for an extraordinary dining occasion.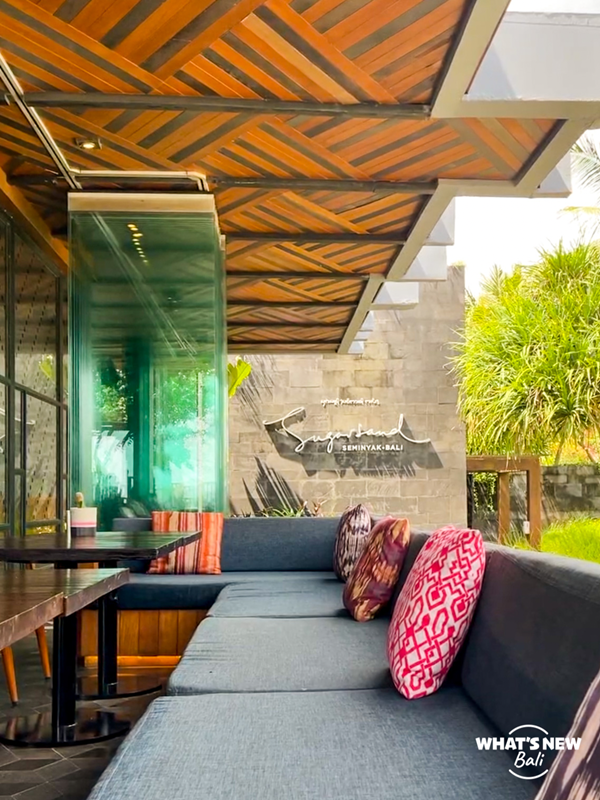 During our last visit, we were thrilled to learn that SugarSand had recently introduced a range of new Japanese contemporary menus, designed to cater to all palates and preferences. Creative blending of flavors and culinary techniques has always intrigued us, and SugarSand truly excelled in bringing this concept to life. We eagerly delved into the menu, excited to experience the harmonious marriage of Japanese cuisine with other culinary influences.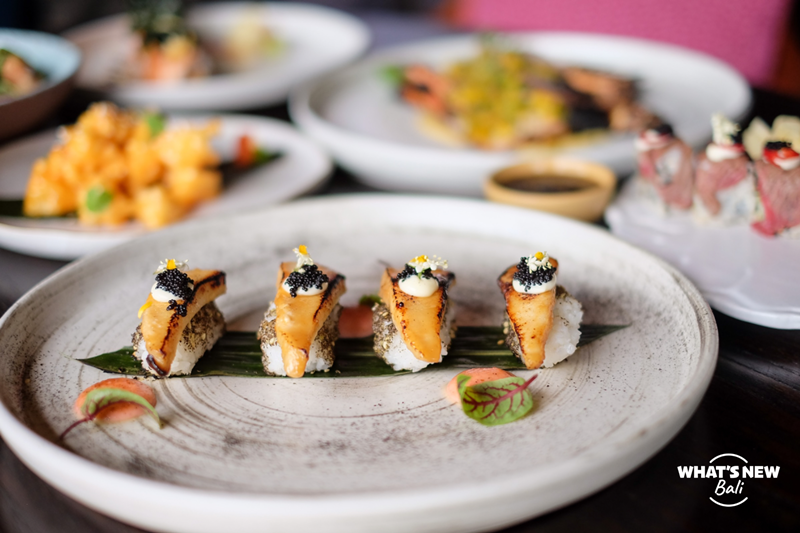 Among the standout dishes we had the pleasure of tasting was the Gindara Miso sushi. The thick slab of gindara fillet melted in my mouth, leaving behind a symphony of sweet and savory flavors that danced on my palate. It was a true testament to the artistry of fusion cuisine. The Popcorn Shrimp was another delightful revelation. Crispy and golden, each shrimp was coated in a tantalizing honey lemon glaze, offering a perfect balance of tanginess and sweetness.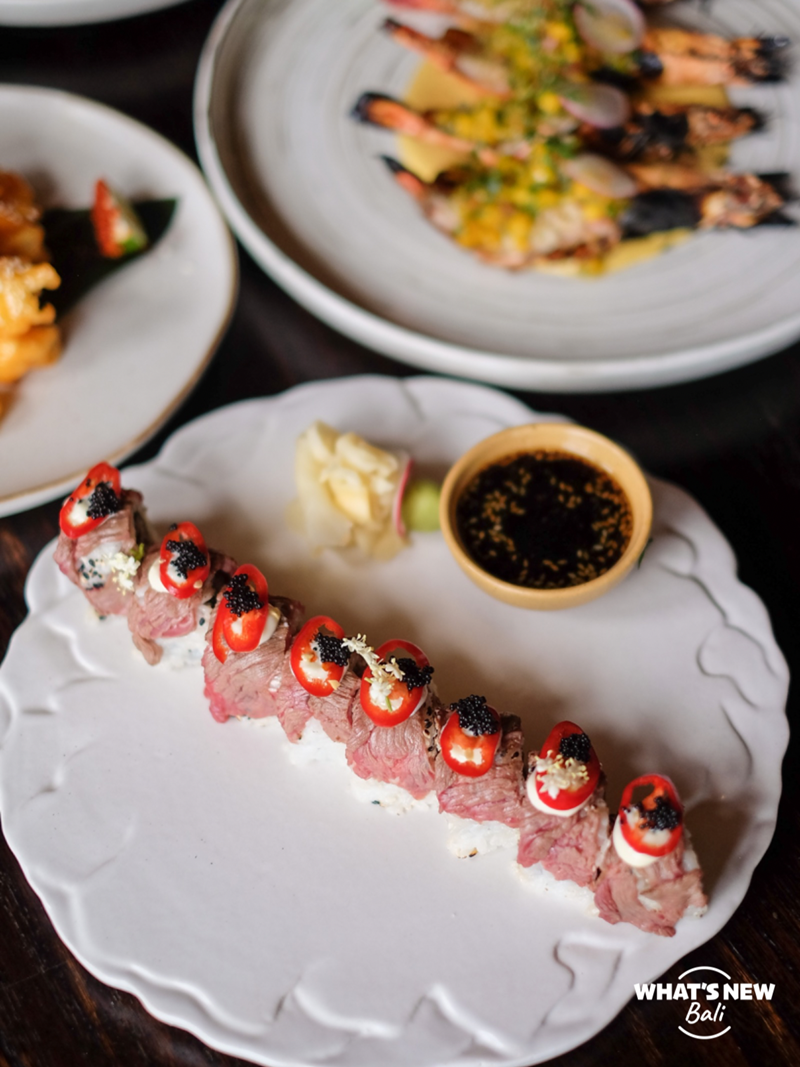 Another dish that truly captured our imagination was the Kiwami Maki. The tender, prime-grilled beef atop the flavorful rice ball created a beautiful symphony of tastes and textures as we savored each bite. The Salmon Avocado Roll, as its name suggests, combined succulent salmon, creamy avocado, and perfectly seasoned rice into a sublime blend of Japanese-inspired goodness.
But it wasn't just the seafood and meat dishes that impressed us. SugarSand's grilled whole King Prawns were a revelation, boasting a succulent freshness that transported us to the shores of Bali. The Crab Stick Salad, with its generous portions of crab stick, vibrant green vegetables, and a delightful sweet and sour sauce, was a refreshing and invigorating delight as well.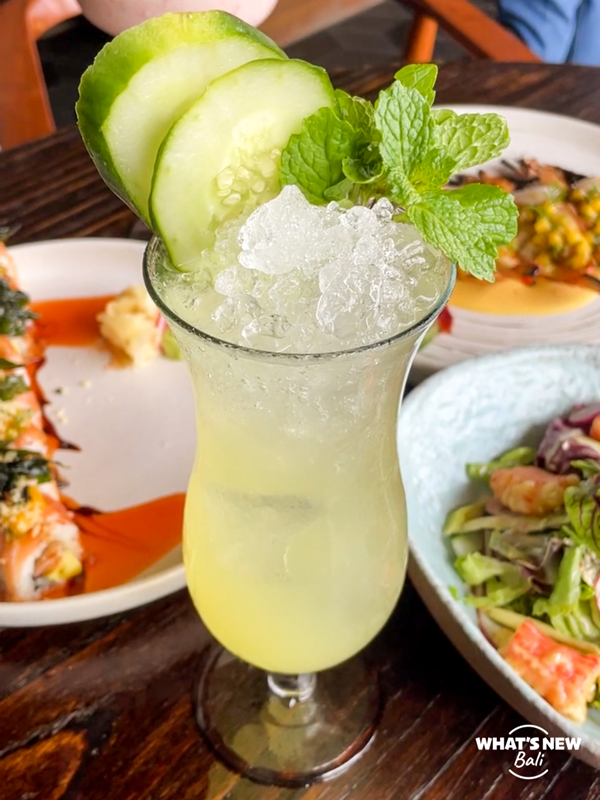 To complement the delectable cuisine, SugarSand offers an array of signature cocktails that are guaranteed to quench your thirst and elevate your dining experience. The Get Fresh cocktail, with its refreshing blend of cucumber, tonic water, and a hint of strawberry, provided a revitalizing burst of flavors. Meanwhile, the Strawberry and Cream cocktail, featuring blended strawberry, creamy coconut, and soda water, offered a sweet and creamy indulgence that was simply irresistible. And let's not forget the Pineapple Pump, a tropical concoction infused with spritz soda water and the vibrant essence of pineapple, which provided the perfect refreshment to accompany the beachside atmosphere.
Each of our experiences at SugarSand was magical. The restaurant's dedication to crafting innovative fusion dishes showcased a culinary mastery that left us in awe. Whether you're seeking a relaxed lunch or an enchanting dinner, SugarSand promises to take your taste buds on an extraordinary journey. So, if you find yourself on the beautiful shores of Seminyak, don't miss the opportunity to savor the delights that await you at SugarSand. It's an experience you won't soon forget!
Hotel Indigo Bali Seminyak Beach, an IHG Hotel
Jl. Camplung Tanduk No. 10, Seminyak, Bali, Indonesia
Phone: +62 361 209 9999
Website