Who doesn't know Kozi Coffee in Bandung? The coffee shop is renowned for its name after the inception of the first store in the Gudang Selatan area. In the beginning, people overlooked it because at that time not many people glanced at the area. These days, Kozi Coffee has various branches spread across the big cities in Indonesia. The most distant is in Makassar and the business will keep expanding.
On this occasion, we had an exclusive interview with the founder, Ramanda Audia Adam, better known as Rama to give some insight into what is up on his sleeve.
Q: Okay, before we start may we get a proper full introduction?
A: My name is Ramanda Audia Adam. I used to study at Parahyangan University, D3 Management, Batch 99. Before Kozi Coffee, my work varied from insurance, sales, and I was also a property agent.
Q: It took a long time to work. Then where did the will to do this business come from?
A: So before this, I worked in Jakarta for a long time. But because my mother was in Bandung, and at that time she was also old. I thought about going home so that I could accompany my mother. At that time, I didn't think clearly when I came home to do business or want to work. I was like thinking "If you do business, what do you do, if you work, what do you do? Because if we go back to Bandung, the work automatically has to start all over again." Incidentally while in Jakarta I really liked to visit various coffee shops. In 2014, there were many proper coffee shops in Jakarta. So from there, I wanted to have my own coffee shop when I returned to Bandung.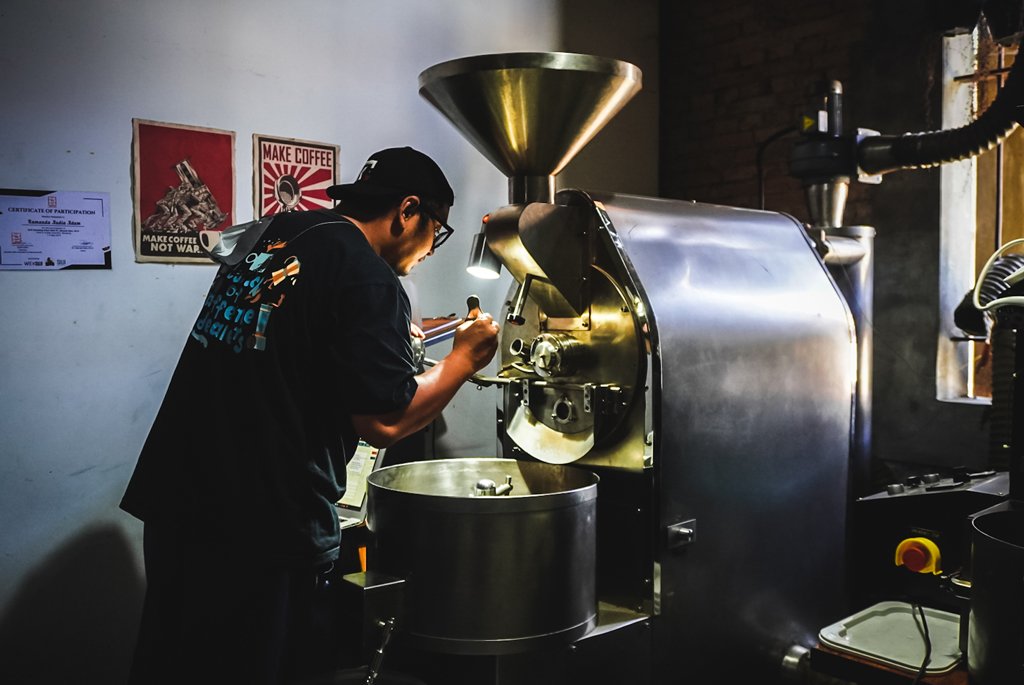 Q: Why are you interested in coffee?
A: I like the taste and atmosphere. Back when I was in Jakarta, every time I went to a coffee shop, I always chatted with the barista about the coffee they use. Basically, I'm a bored person. Well, coffee never gets me bored, because there's just something to be done, especially the taste.
Q: Well, when I founded Kozi Coffee. What's the main difficulty?
A: A lot, of course, especially in funds, yes. I didn't have much savings at that time. I established Kozi Coffee at that time with five of my friends, and all of them just had intentions. We had made a proposal to find investors, but because we didn't have any experience, no one wanted to invest. What's more, at that time the nominal was really big, IDR 700 million.
Q: Then how did you finally get the capital?
A: Finally, we tried selling it on Kickstarter, a kind of fundraising site with a product selling method. We tried to make denim with the Graham Point brand. Thankfully, I was able to get the funds from there, even though it was far from the target. After getting the funds, we just found out that places in Bandung are expensive, yes, the rental price. Until finally we got information that in the Gudang Selatan there was one warehouse that was about to be opened. We were offered a spot, which at that time was very easy to reach.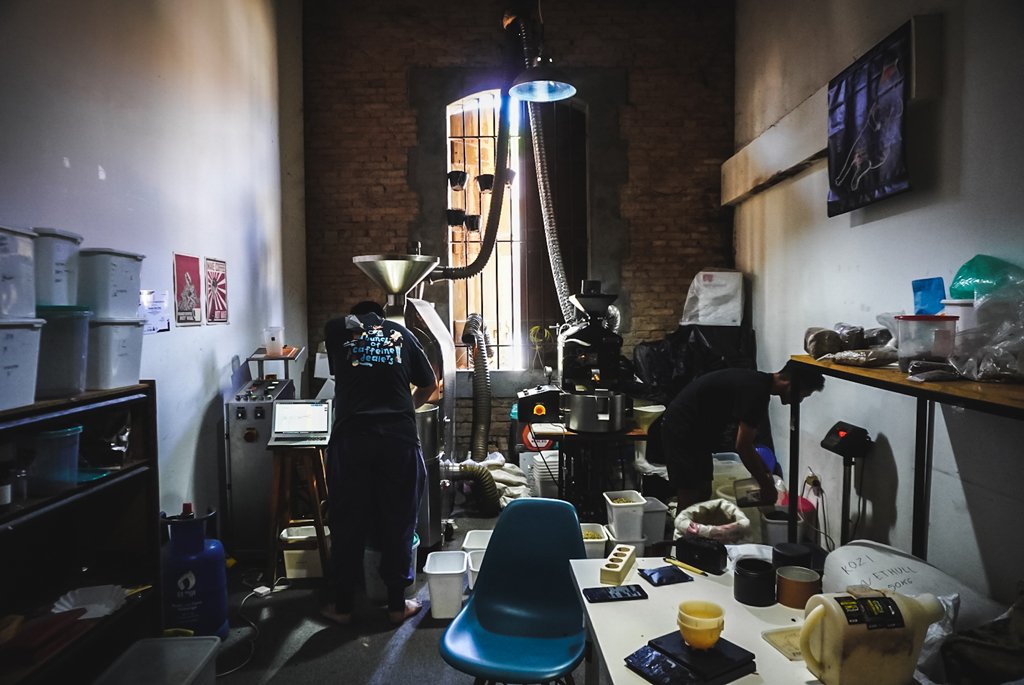 Q: If so, how was the cafe's operation?
A: So after we rented it, it didn't open right away. We all worked here and there to make money. So that's the installment. If we had enough money, the first step we built the walls, then coffee machine, and so on gradually. Finally, on December 19, 2015, we opened. That's mediocre. Fortunately, because we used to go around coffee shops before, thank God, a lot of people came. The funny thing is that when it's busy, we just opened the door because we didn't have AC and it's really hot in the afternoon here.
Q: We are curious. Because in the past, not many people knew Gudang Selatan. How did you attract visitors here?
A: In the past, the difficulty was in the Gudang Selatan, we were not allowed to put a sign in front. So people were finding it hard to locate us. But because the place was hidden in the ex-arsenal, it became the selling point. Incidentally, Instagram was already busy at that time. It made people curious even though they had to struggle to find a place at that time.
Q: We can say that Kozi Coffee is a typical coffee shop with small capital. But the unique thing is that you can have a franchise everywhere. How's the story?
A: Actually, if we follow the franchise rules, we can't be called pure franchisers, right? Because when doing original franchise, everything must be standardized. Starting from the style of the place, the menu, and the uniform must be the same. Well, in Kozi Coffee, it's very different, not every franchise is the same. It's more like you guys want to take our system or not. We are more concerned about the standard of the coffee so that the quality remains the same. The rest, each owner can improve to their taste.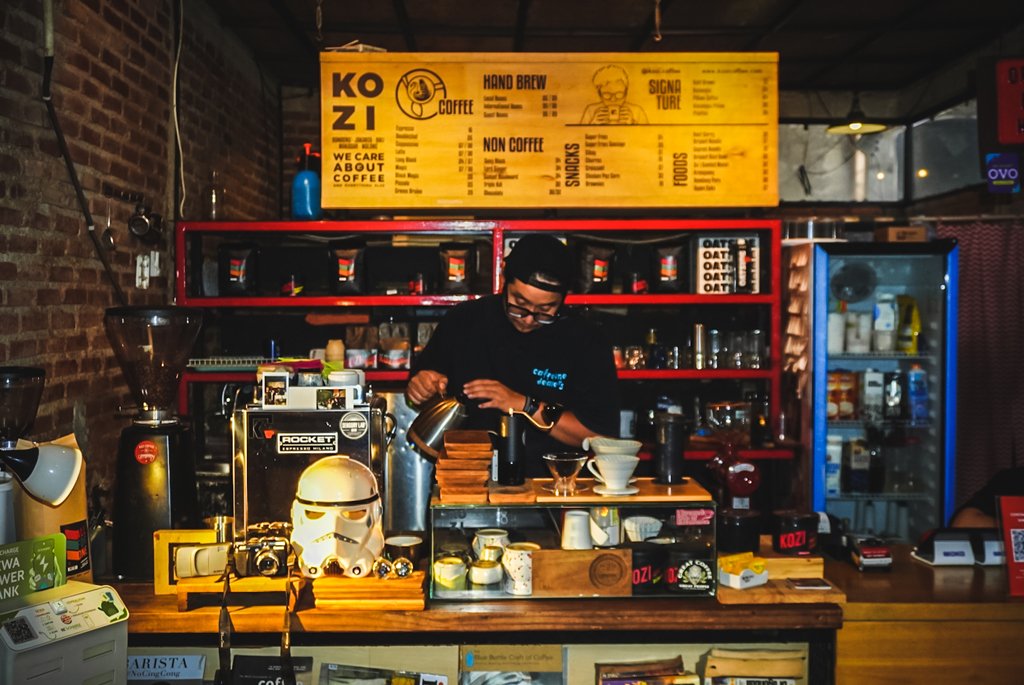 Q: It's unique too. But if so, how do you ensure the overall quality can be maintained?
A: One of the important things we look at when we want to partner is how serious they are about the business. Because if they are serious, they will automatically follow our guidelines. And fortunately, until now, we have always found partners who are really concerned about their business. In addition, we also regularly come to partners for discussions and ensure operational quality.
Q: After all this time. What are the ups and downs of Kozi Coffee's business?
A: For going up and down, thankfully, we are always safe. This is because we always try to spend as little capital as possible. It can be seen in terms of design or furniture, Kozi is not as classy as other coffee shops. We all try to be effective, if we can use a secondhand machine, we will use the second one as long as it functions properly. So the investment value is very friendly. Then most of our franchises are actually profit-sharing systems. So if the turnover is going up, the one who has a place will get profit, if the turnover is down, the share also goes down.
Q: How do you see the coffee scene in Bandung yourself? Moreover, every day there is a new coffee shop.
: Actually, the industry is good, right, because people who start this coffee business must have calculated the profit and loss before starting. So when many people jump, it means this business is promising. The only difference between 2013 – 2017 and now is that in the past, the coffee was the star. So I know that in the past, where to look for good Toraja coffee, where to go for good Colombian coffee. Now, the star is the place. Which is business wise, if you want to compete for a place, it means that you are fighting for the capital's ability to make the place as good as possible. In my view, I'm afraid that these businesses can't last long, so it makes people think "turns out the coffee business is bad, right". Because for me it's called the F&B business, customers will be loyal to the taste.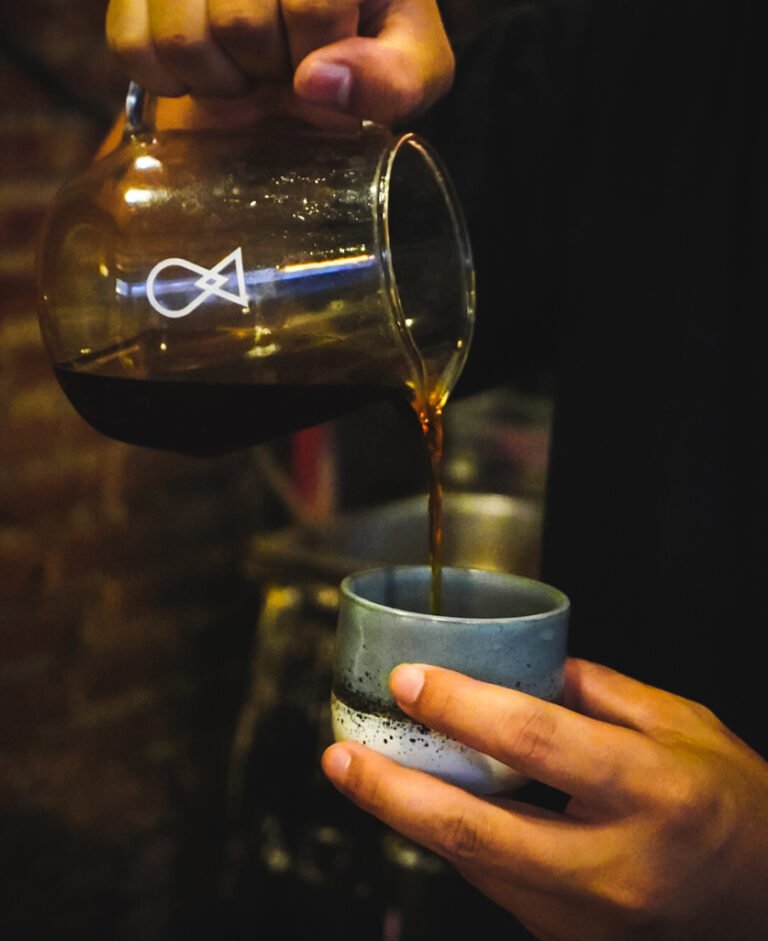 Q: So we can conclude that Kozi Coffee can survive because of the quality of the coffee, right?
A: You could say that, yes. Besides that, we do sell very personal things. I have to like all the menu here so that the quality is maintained.
Q: Okay last question. What's next for Kozi Coffee?
A: I really want to spread the branch in a foreign country where the coffee culture has matured. I really want to be in Australia, especially Melbourne because it can be said that the capital city of coffee. There are so many small indie coffee shops there. Besides Australia, I really want to open in Japan because I really like the concept of a coffee shop there, which is small and cute, but has a fast turnaround. It's not like hanging out there for a long time.
Q: Okay, I hope everything goes well.
A: Thank you!