After successfully for made "An Intimate Night With Afgan", Hi Dinning & Lounge with the  concept of the first Modern Oriental Classic in the city of Bandung will again hold An Intimate Night event, where this time the singer who will perform her beautiful voice is Lyodra, a successful newcomer re-singing the song of Sang Dewi with a beautiful music arrangement.
An intimate night with Lyodra will be held on November 23 2022, the event will start at 06.00 pm where Lyodra will appear at the peak of the event which will be opened in advance by the in-house DJ from Hi Resto & Lounge.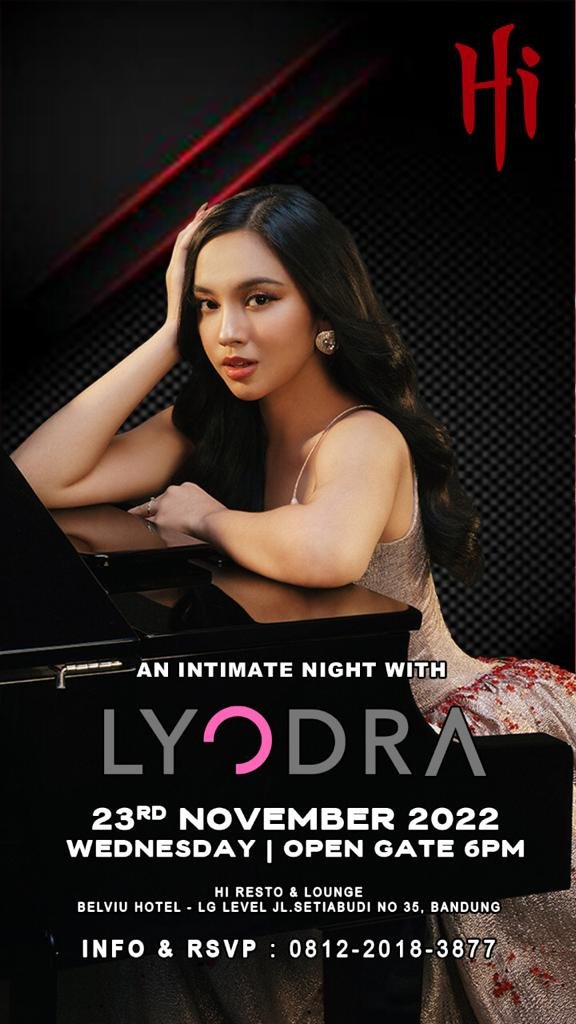 Guests can enjoy "An Intimate Night with Lyodra" by paying a minimum charge of Rp. 300,000 and making a reservation in advance is a must at a place known as the "The one & only Hidden club" in Bandung.
"We do plan to make the An Intimate Night event becoming the trademark of Hi Dining & Lounge, because every month there will be artists to entertain the guests who come," concluded Astrid Tuwahatu as General Manager of the Belviu Hotel.