Padma Hotel Bandung ensures guests have a delightful experience, not only during their stay but also while dining. The restaurant seamlessly blends contemporary design with warm, inviting tones, creating an ambiance that suits both casual lunches and special occasions. With abundant natural light streaming in, diners are treated to picturesque views of lush greenery and serene surroundings. Our lunch at Padma Hotel Bandung was truly exceptional as we embarked on a culinary journey through Asian, Middle-Eastern, and Indonesian cuisines. 
For the main course, we savored popular Korean dish; Bibimbap, alongside Lamb Chopped Rice, and Nasi Oncom Bambu Panggang. The Bibimbap was an authentic delight, complete with Gochujang sauce and kimchi, served with an array of vibrant vegetables artfully arranged on a bed of steamed rice, and crowned with a sunny-side-up egg. The aroma is enticing, thanks to the spicy gochujang sauce that infuses the entire dish with a mouthwatering fragrance. Overall, The dish surely offered a delightful balance of sweet, savory, spicy, and umami flavors.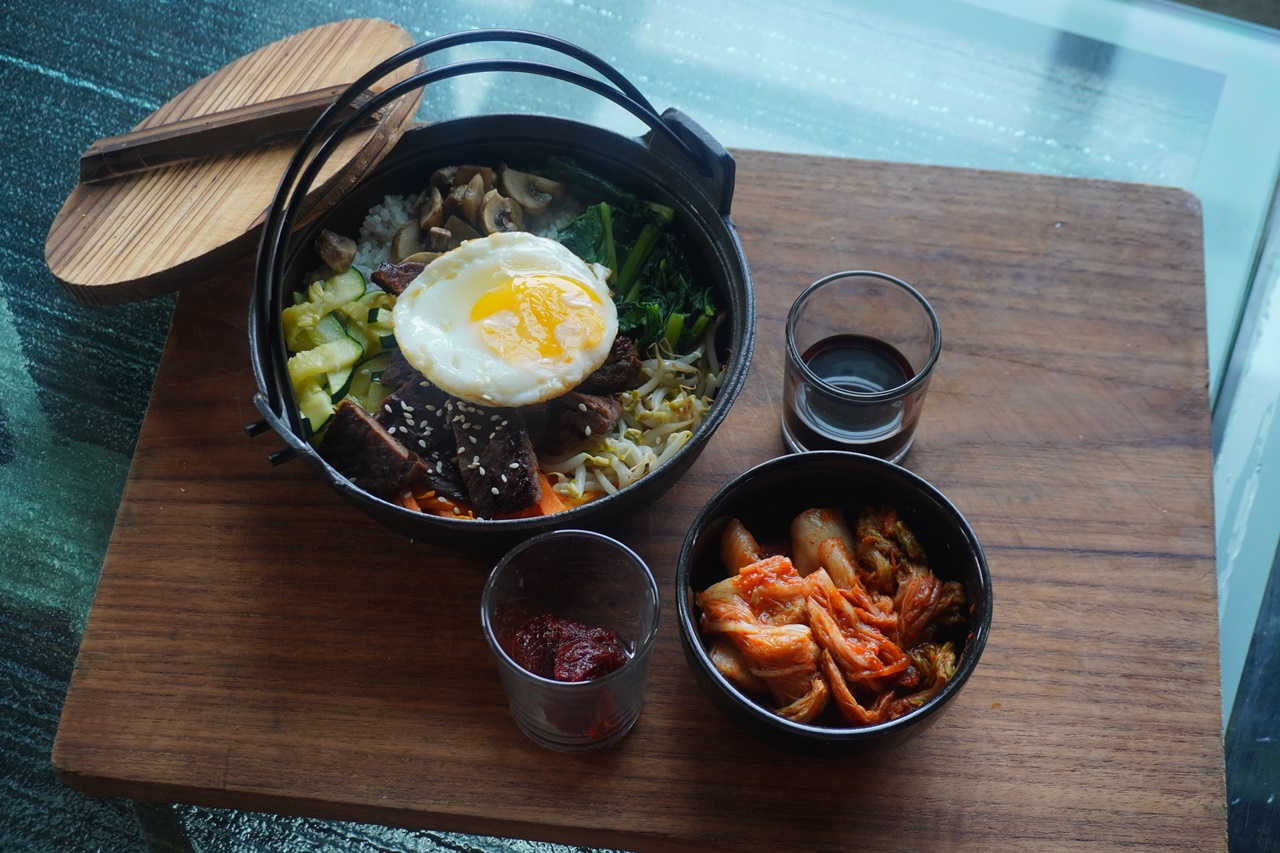 Next, we indulged in the Lamb Chopped Rice, a Middle-Eastern delicacy that combined tender, marinated lamb with fragrant basmati rice, resulting in a harmonious explosion of flavors and textures. The succulent grilled lamb, infused with warm, savory notes, paired perfectly with the fragrant rice. The dish was complemented by a sunny-side-up egg, fresh pickles, and zesty green sambal. Lamb Chopped Rice is a perfect choice for anyone craving a spicy dish, rich in flavors; it's a must-try menu!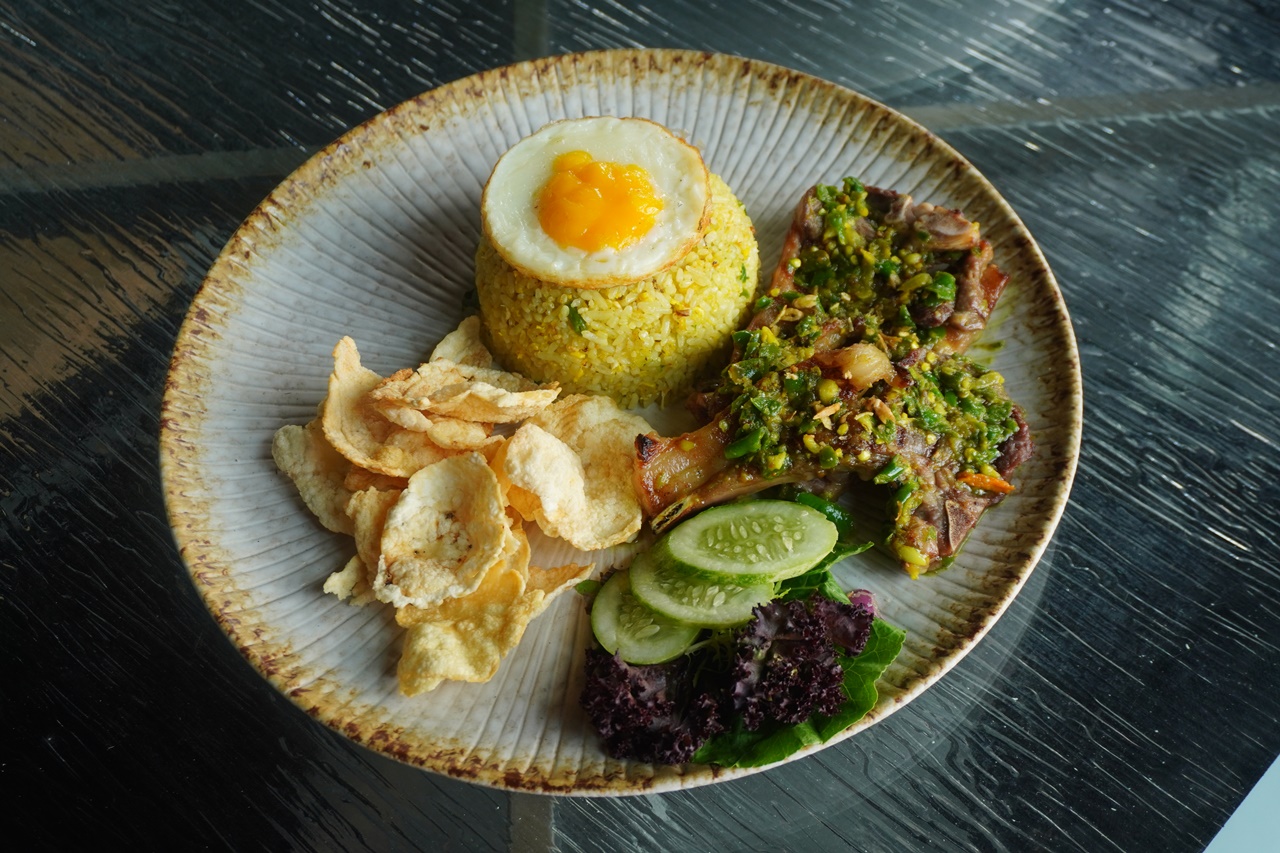 Our culinary adventure continued with Nasi Oncom Bambu Panggang, a local dish featuring rice accompanied by a diverse array of flavorful accompaniments. Salted anchovies, succulent fried chicken and beef, tofu, and fried tempe contributed to a delightful medley of tastes. The traditional sweet and sour vegetable soup added a burst of tangy warmth, while the vegetable salad provided a refreshing crispness. This ensemble of flavors truly showcased the richness of Indonesian cuisine.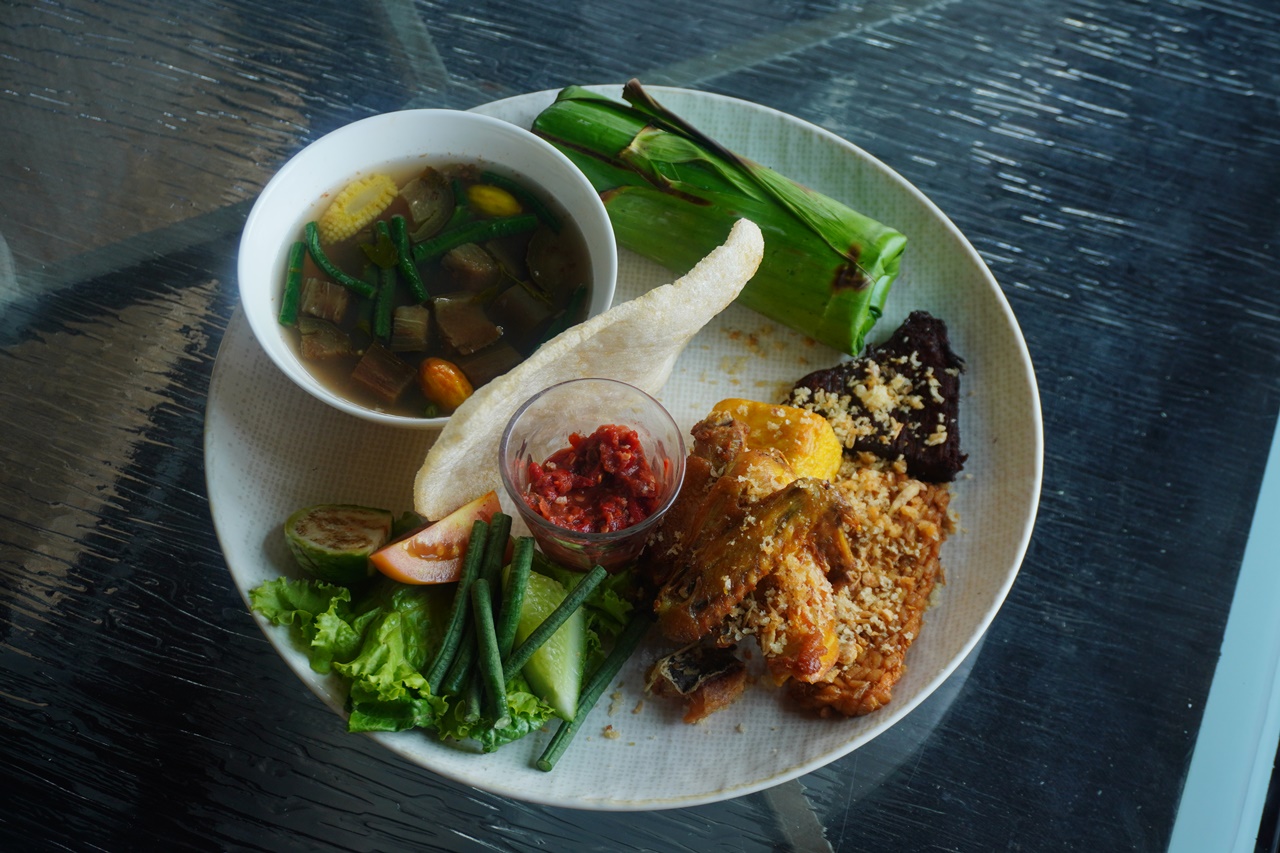 To complement our meal, we enjoyed refreshing beverages. The Fresh Garden, a harmonious blend of mint tea, lemongrass, and lemon juice, provided a soothing and rejuvenating experience—perfect for a sunny afternoon or as a palate cleanser after a flavorful meal! Additionally, the Virgin Caipiroska featured a delightful mix of lychee essence, orange, and lemon juice, creating a harmonious balance of sweet and sour flavors. Also, the Jus Buah Naga, a pure fruit juice made from dragon fruit, delighted both the eyes and the palate. Its subtly sweet and mildly tangy notes made it an excellent choice for a revitalizing and hydrating drink.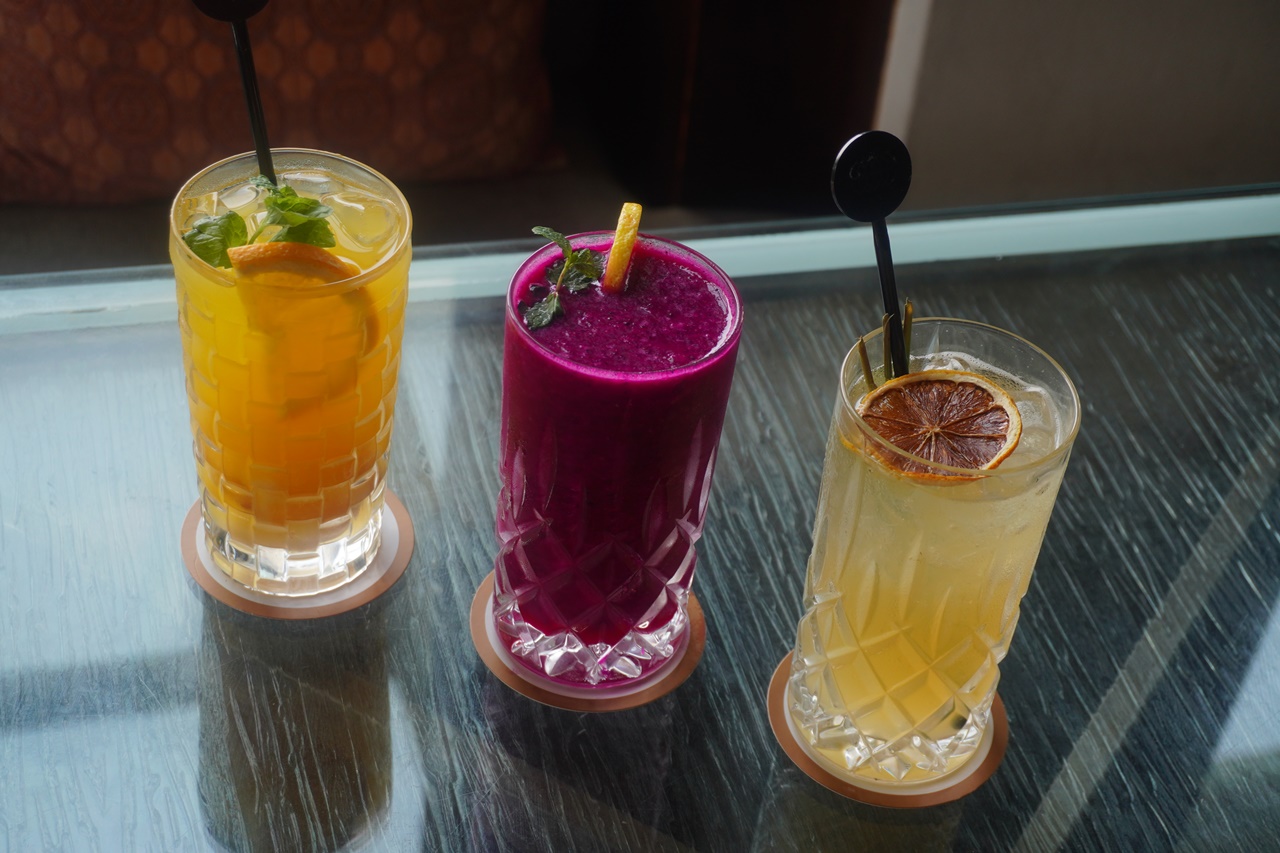 Our lunch at The Restaurant of Padma Hotel Bandung was the perfect culmination of our culinary journey. The diverse menu, spanning Asian, Middle-Eastern, and Indonesian cuisines, was a true delight. It's worth noting that the a la carte lunch is also available to non-guests of the hotel, making it a highly recommended dining experience for anyone seeking a delightful lunch outing.
Padma Hotel Bandung
Jl. Rancabentang No.56-58, Bandung
P: (022) 2030333
Instagram
Website