Celebrate the holy yet festive Eid-al-Fitr by giving your relatives, colleagues, or business partners, these delightful hampers. Check this list of Ramadan & Eid-al-Fitr hampers which are packed with Ramadan signature cookies and other delightful items, and presented in elegant and unique packaging.
Vasa Hotel Surabaya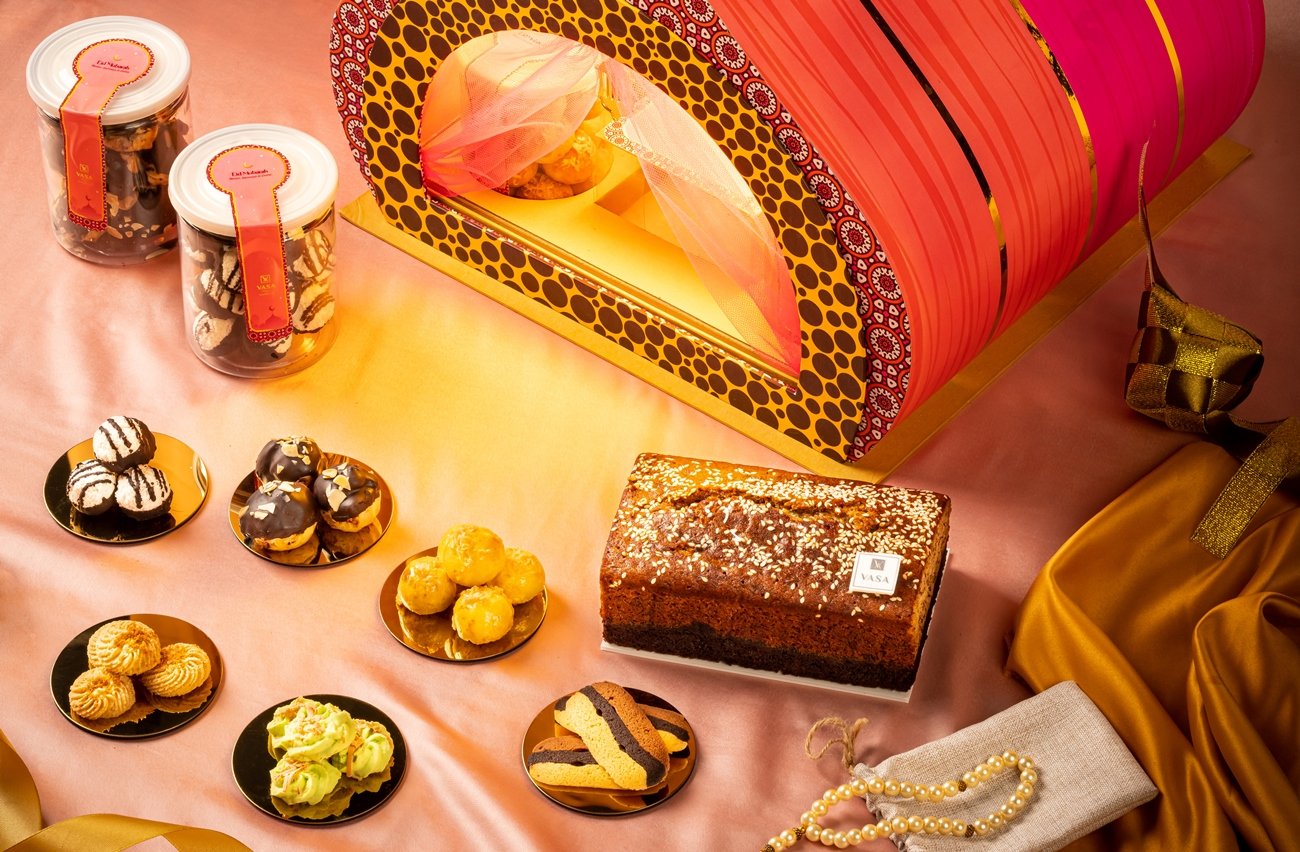 Special hampers packages with the signature Doha tent shape with bright colors have also been prepared at a price of IDR 628,000++ for Hamper Al – Rayyan (5 items) and a price of IDR 888,000++ for Hamper Al-Douha (7 items + prayer beads) that match for delivery during the holy month of Ramadan or Eid al-Fitr.
Jl. HR Muhamad No. 31
Surabaya, East Java – Indonesia
Phone: +6231 730 1888
JW Marriott Surabaya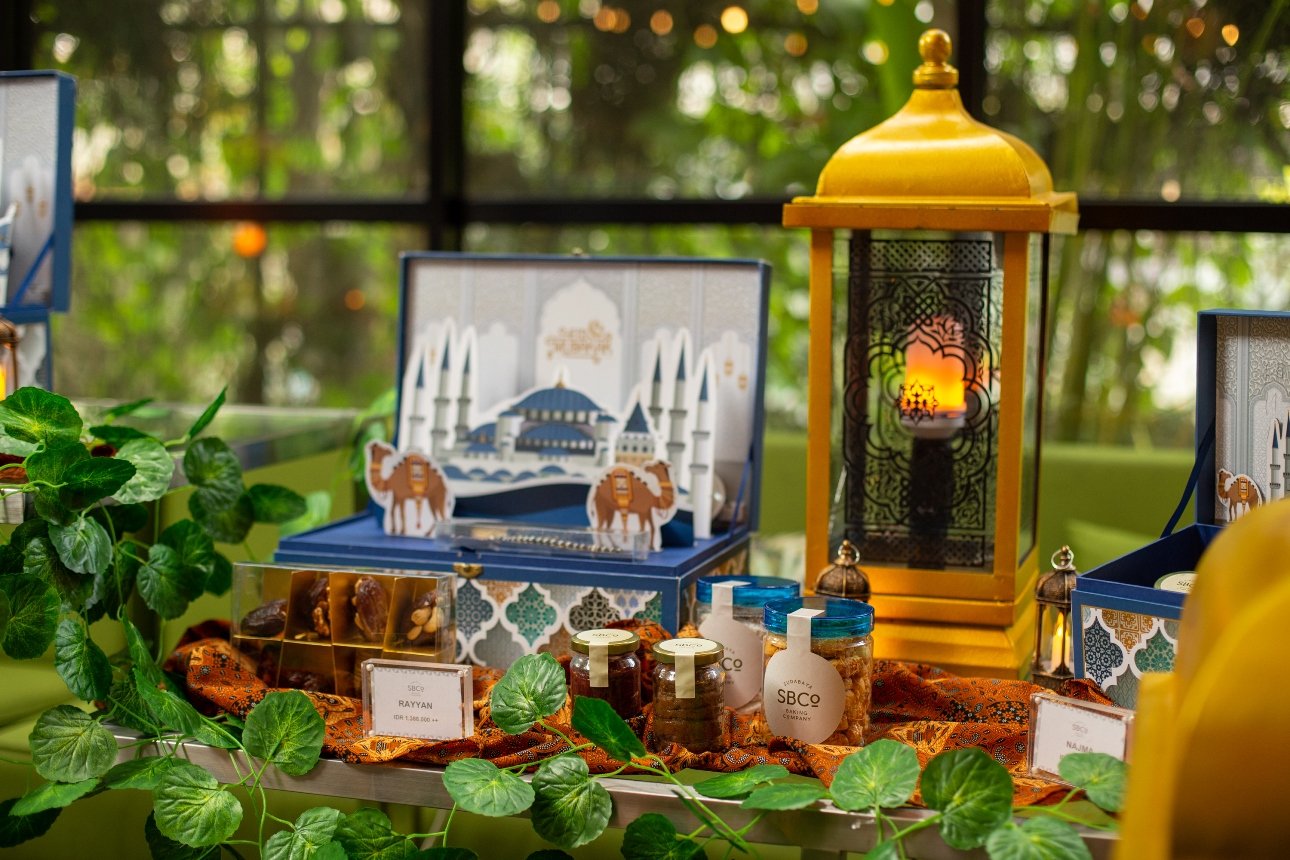 JW Marriott Surabaya has collaborated with SBCo (Surabaya Baking Company) to introduce three exclusive hampers packages starting from Rp 788.000 that are suitable for gifting close relatives, friends, and co-workers alike. The color blue that adorns this beautifully wrapped exterior of our hampers symbolizes balance and loyalty, as well as the pureness of heart in this sacred month. Find your favorite assortment of Ramadan cookies such as Putri Salju, Nastar, and Kastengel, as well as homemade jam and date syrup concoctions, along with prayer items in the form of face sajadah and tasbih made from agarwood.
Jl. Embong Malang 85-89, Surabaya 60261, Indonesia
Phone: +62 31-545-8888
The Westin Surabaya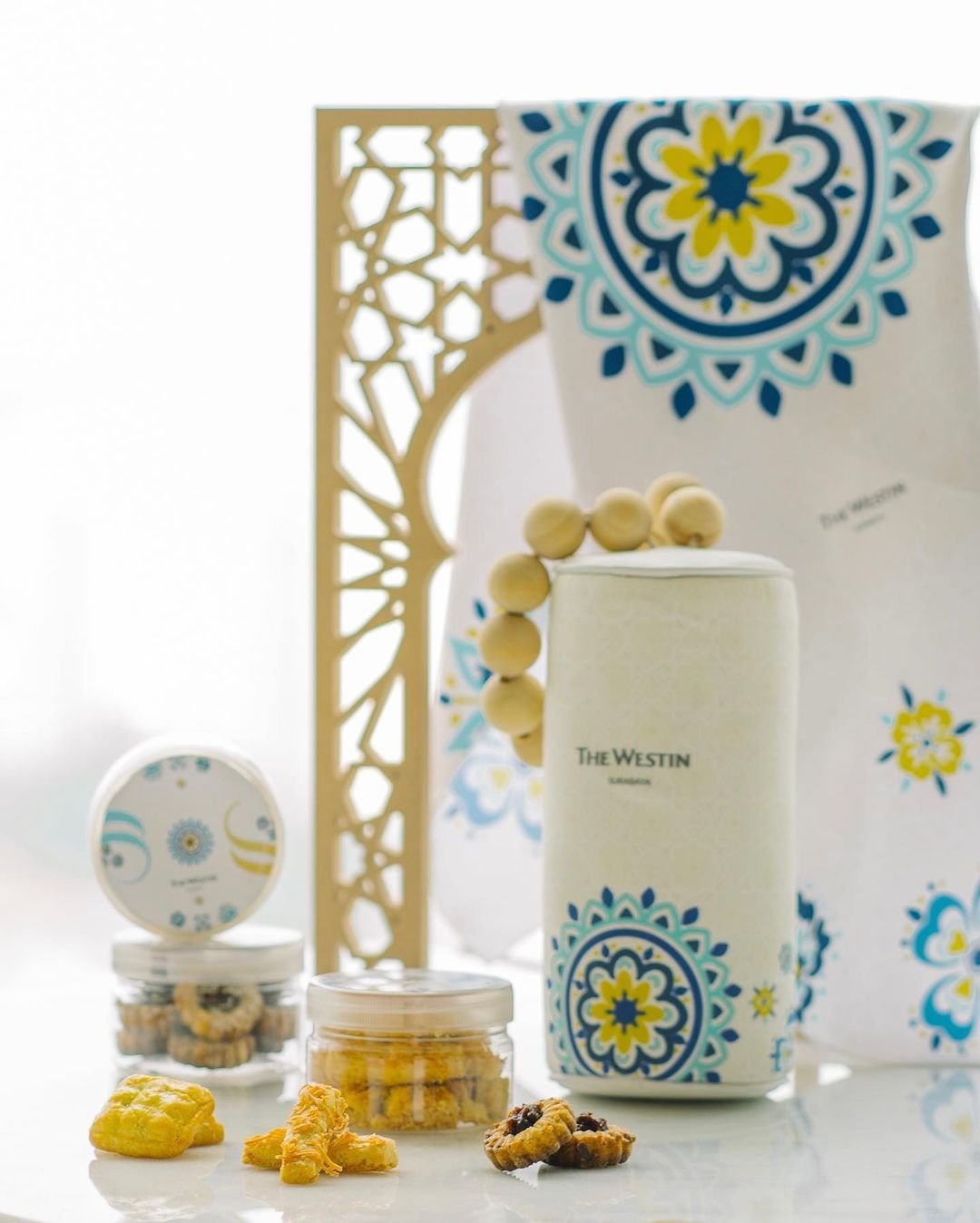 Share the bliss of the holy month by delivering your families and friends the exclusively-designed Westin Hampers to mark the triumphant moment of Ramadan and Eid al-Fitr.
Available in two different selections:
- Shula Bag - IDR 688,000++ per bag, consists of 3 Jars of lebaran cookies and the exclusively-designed Shula Bag.
- Shahnan Hampers - IDR 1,288,0000++ per package, consists of 4 Jars of lebaran cookies and an exclusively-designed pashmina.
Pakuwon Mall
Jalan Puncak Indah Lontar No 2, Surabaya 60216
Phone: +62 31-29710000
Sheraton Surabaya Hotel & Towers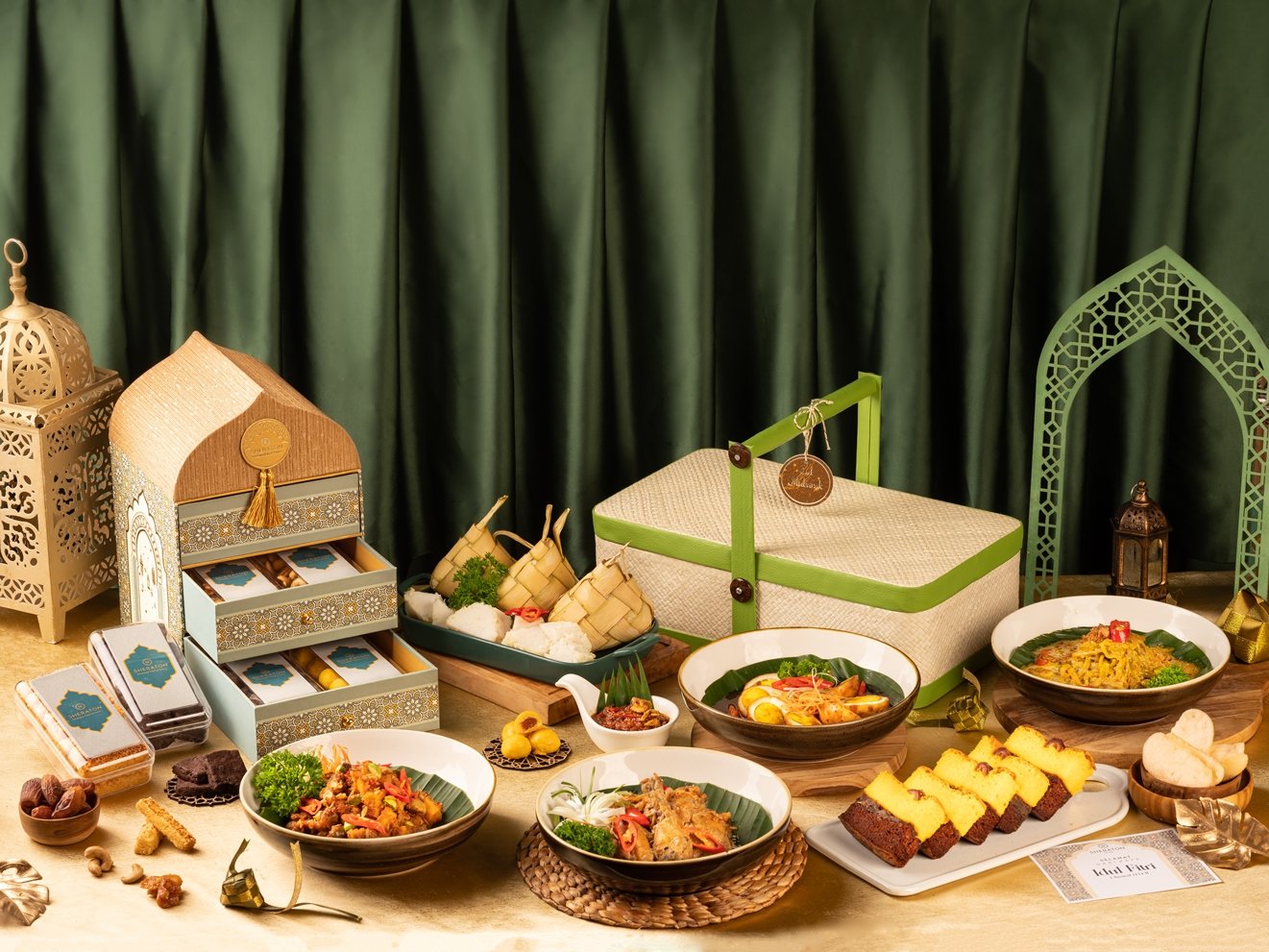 Sheraton Surabaya also prepares several types of Eid gifts, including Nazywa: Eid parcels containing three types of typical Eid pastries, dates, chips, and cashew nuts. Spikoe Kurma by La Patisserie which is a mainstay and Ramadan Opor Chicken Delivery Package for families.
Jl. Embong Malang 25 - 31, Surabaya, East Java 60261
Phone: +62 31-5468000
Shangri-La Surabaya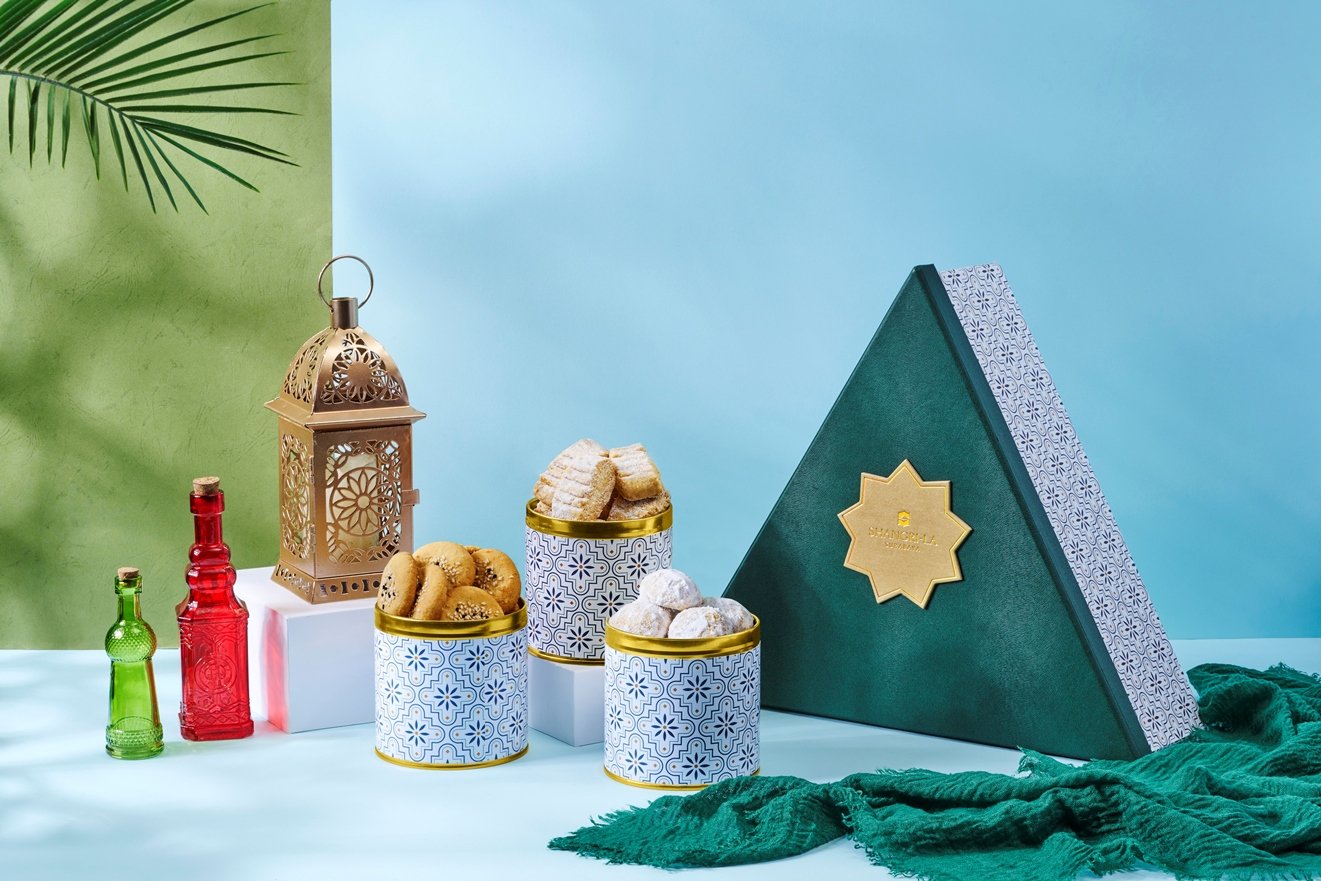 Curated by Shangri-La Surabaya, you can send the best parcels or gifts to your friends, family and colleagues with various beautiful delivery of elegantly made cakes and sweets for this year's Ramadan. Prices start from IDR 548,000+.
JL. May. Jend. Sungkono 120, Surabaya 60256 Indonesia
Phone: (62 31) 6003 8888
Four Points by Sheraton Surabaya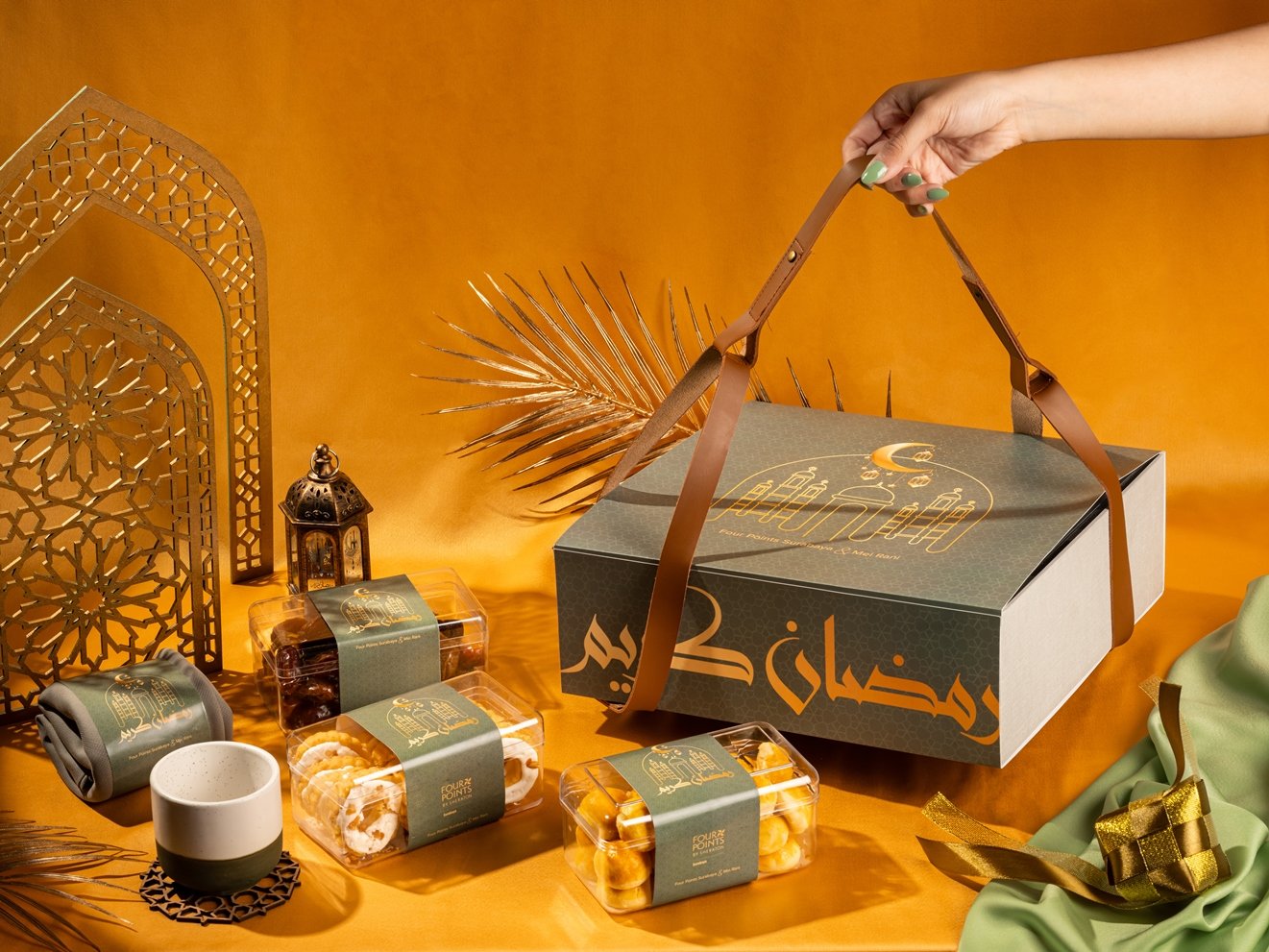 This year, Four Points Surabaya bringing exclusive hampers called Syawalan Raya, in collaboration with public figures Mei Rani (@meiraniap). Mei is a young and stylish public figure, people can find her on her Instagram handle, sharing beauty tips, outfit recommendations, and bringing positivity to her messages.
Syawalan Raya Hampers consist of 2 Lebaran Cookies, Dates, ceramic mugs, and handpicked collection of Hijab, a perfect gift for friends and family. Syawalan Raya Hampers is priced at IDR 488,000 net per package.
Jl. Embong Malang No.25-31,Surabaya, East Java 60261
Phone: +62315477488