Experience a hassle-free journey between Jakarta and Bandung by opting for these highly recommended shuttle services. Whether you prioritize punctuality, luxurious amenities, affordable prices, or a combination of these factors, this list will help you make an informed decision and choose the perfect shuttle service for your Jakarta-Bandung travel needs.
Best Shuttle Services for Jakarta - Bandung / Travel Jakarta - Bandung Terbaik 
1. Cititrans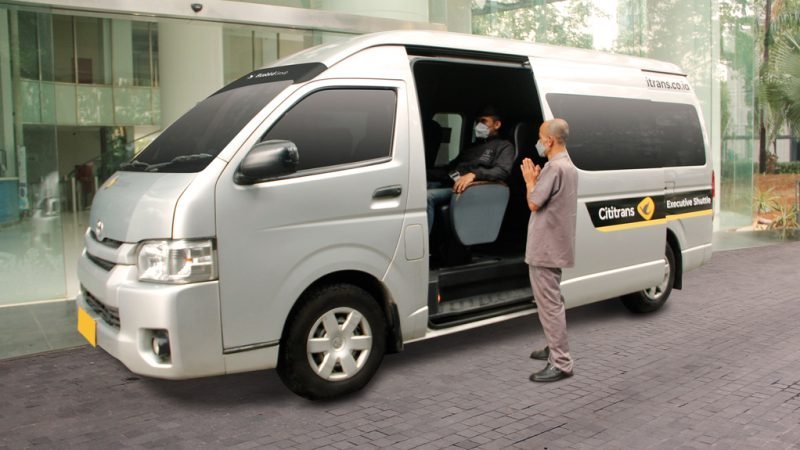 Established in 2005, Cititrans has successfully expanded its network of shuttle service establishments. With over 20 pick-up and drop-off points available for travel between Jakarta and Bandung, customers have numerous options. The route options are diverse and include Blok M, Fatmawati, SCBD, Bintaro, Central Park, and more. Cititrans provides three types of services: their shuttle service, Citiflyer, which offers transportation directly to the airport, and private drop service.
Cititrans
Jl. Dipati Ukur No.53, Bandung
P: (021) 79171717
Instagram
Website
2. Jackal Holiday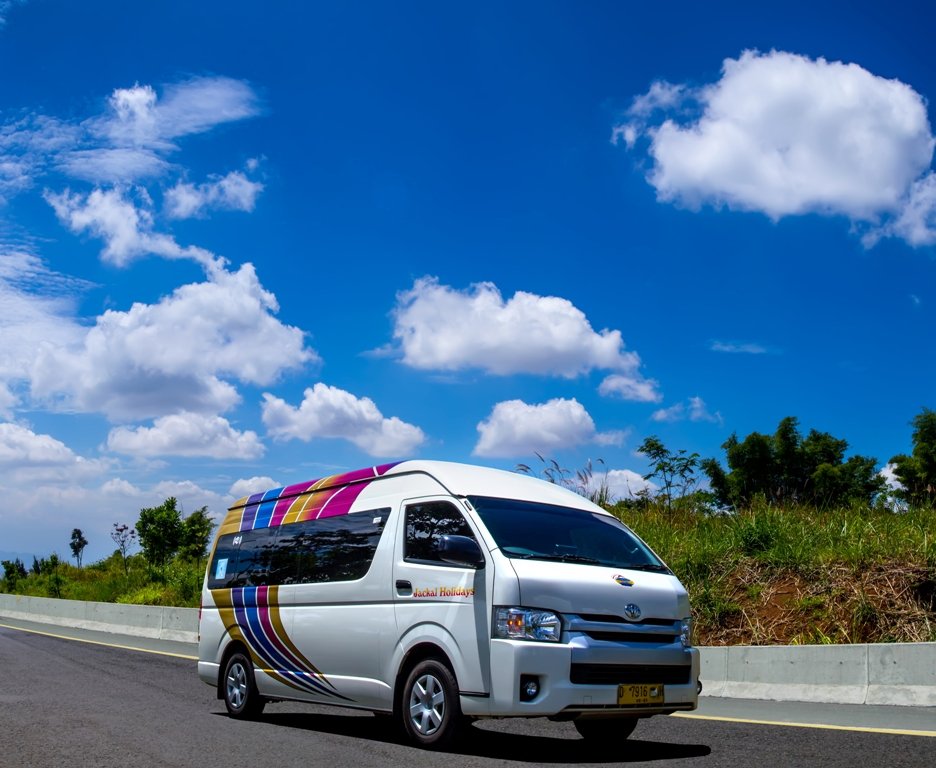 Jackal Holiday provides a comfortable and safe travel experience. Each unit is equipped with excellent facilities, including CCTV monitoring, a captain seat for every passenger, USB slots, and assigned seating. The available routes include Soekarno-Hatta Airport, Central Park, Fatmawati, Grogol, Jatiwaringin, and more. With a hassle-free booking process, you have the option to reserve your seat through their website, app, or directly at their outlets.
Jackal Holiday
Jl. Dipati Ukur No.26F, Bandung
P: (021) 5060078
Instagram
Website
3. Lintas Shuttle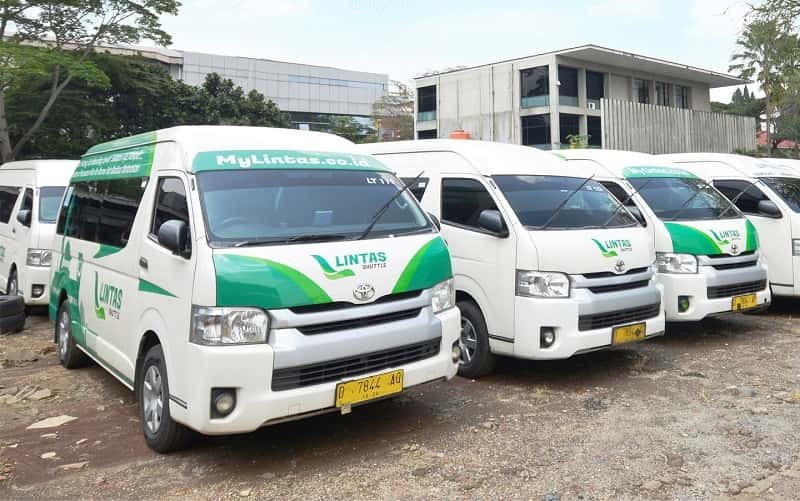 Lintas Shuttle offers excellent facilities on each vehicle, ensuring a pleasant trip experience. Moreover, they provide charging stations at their seats, so you don't have to worry about your phone's battery running out during the journey. They offer a variety of route options, including Blok M, Pancoran, Rawamangun, Slipi, Fatmawati, and more. Another great aspect is that Lintas Shuttle provides an affordable yet highly valuable service.
Lintas Shuttle
Jl. Ir. H. Juanda No.170, Bandung
P: 0855-1500-646
Instagram
Website
Also read: 
---
---
4. Bhinneka Shuttle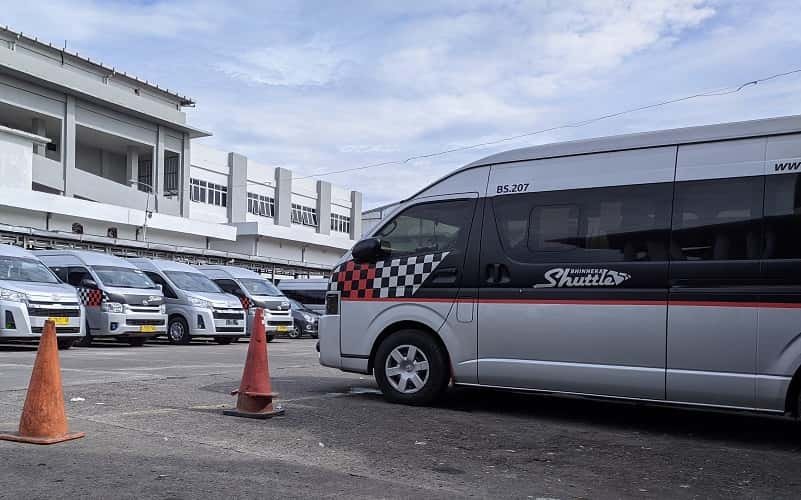 Bhinneka Shuttle provides comfortable and excellent service at an affordable price. If you are heading to Cikini or Cawang, Bhinneka can be a great choice for your shuttle. Bhinneka Shuttle is an ideal option for those seeking an economical yet comfortable trip between Jakarta and Bandung.
Bhinneka Shuttle
Jl. Dr. Djunjunan No.135, Bandung
P: 0804 140 1201
Instagram
Website
5. Daytrans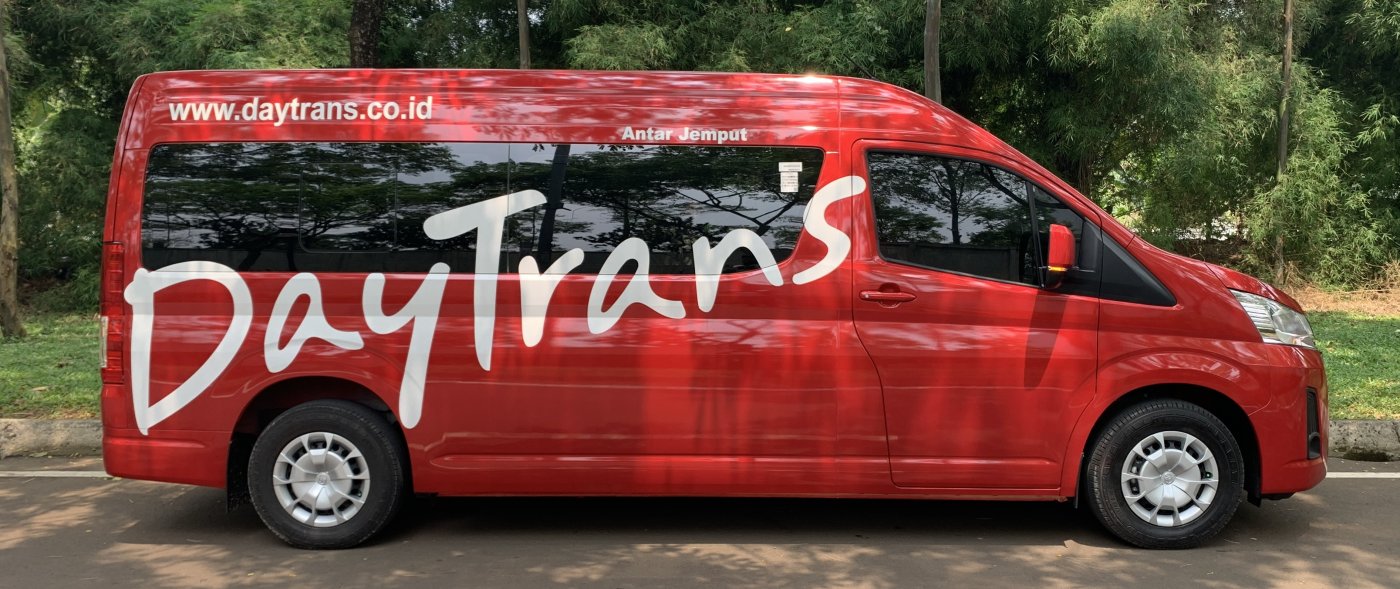 Daytrans provide a comfortable and safe journey with a range of accommodating features. With a variety of vehicle options available, including the Hi Ace Commuter and Hi Ace Premio with 8 seats and exclusive facilities, as well as larger buses, they cater to different travel needs. Daytrans offers various drop-off points in Jakarta, including ITC Serpong, Atrium Plaza, Jatiwaringin, FX Plaza, Slipi, Binus, and more.
Daytrans
Jl. Dipati Ukur No.107, Bandung
P: 0815-8400-6767
Instagram
Website
6. X Trans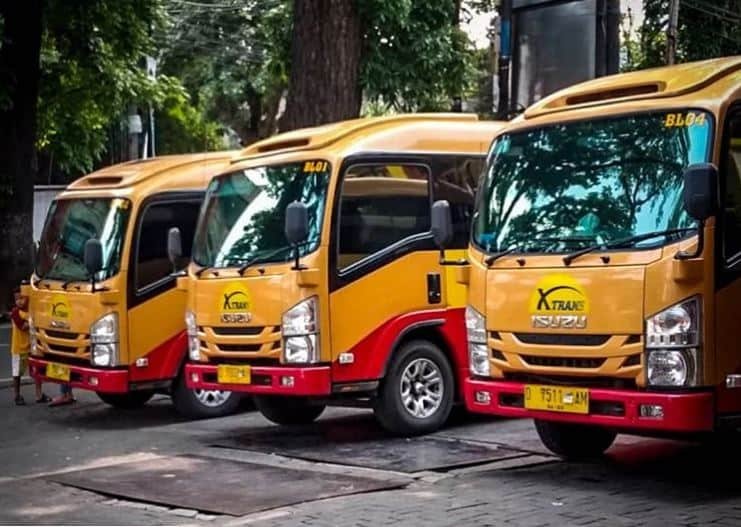 As a pioneer of pool-to-pool shuttles, X Trans continues to develop its service. With up to 700 departures each day, X Trans has proven its dependability in shuttle services. Drop-off points are available in Pancoran, Jatiwaringin, Semanggi, Kelapa Gading, and Blora. Book your seat efficiently through their website.
X Trans
Jl. Cihampelas No.112, Bandung
P: (022) 2039692
Instagram
Website