This the season to be merry and joyful. In this happy and festive season, treat your loved ones with the warmest thoughts in form of fancy hampers to make this Christmas even more eventful. From gourmet goodies, fresh healthy fruits, here's a guide to find Christmas hampers in Bandung.
Guide to Find Christmas Hampers In Bandung / Tempat Hampers Natal Terbaik Di Bandung
1. Sucré Pâtissier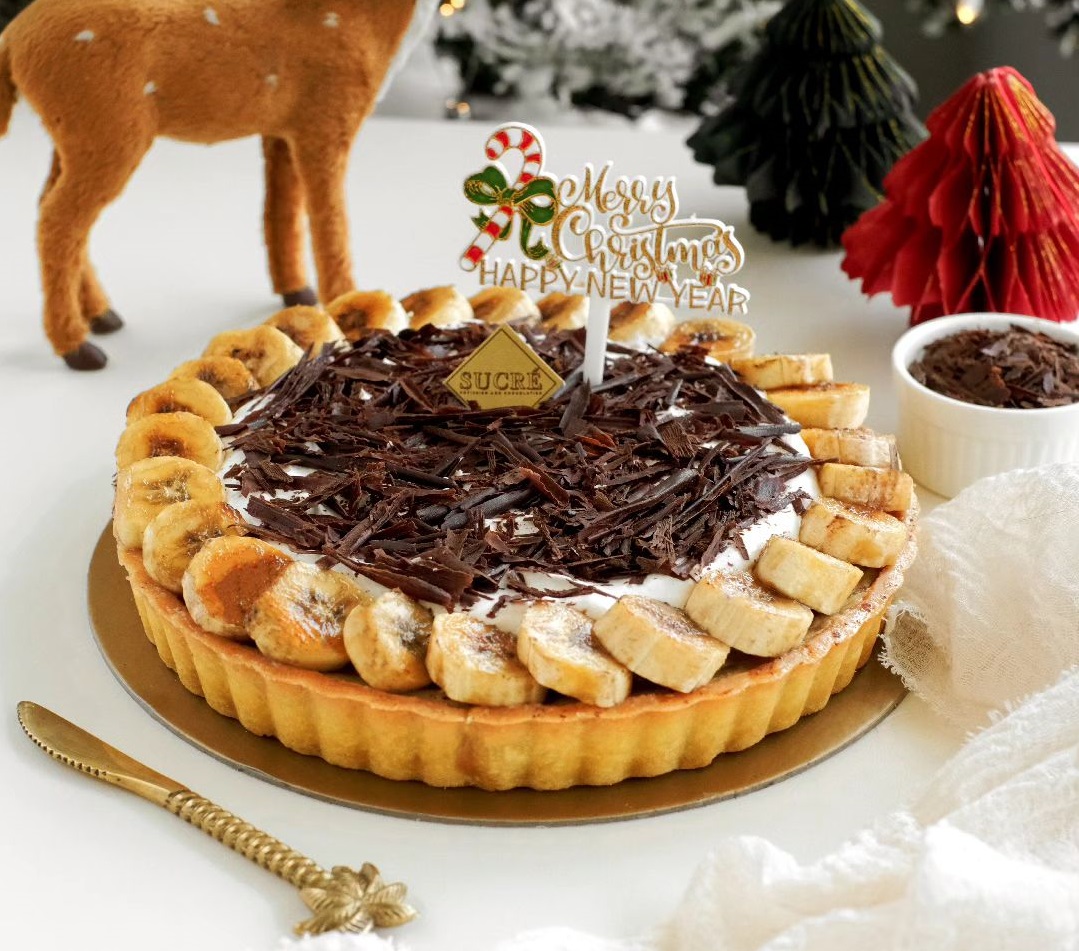 Every year, Sucré Pâtissier always launches various attractive Christmas hamper packages. Likewise for Christmas this year, they are preparing something interesting for this Christmas celebration. Who can't wait to taste their chiffon cake?
Sucré Pâtissier
Jl. Kaca-kaca Wetan No.3B
P; (022) 4267276
Instagram
2. Fleur and Bites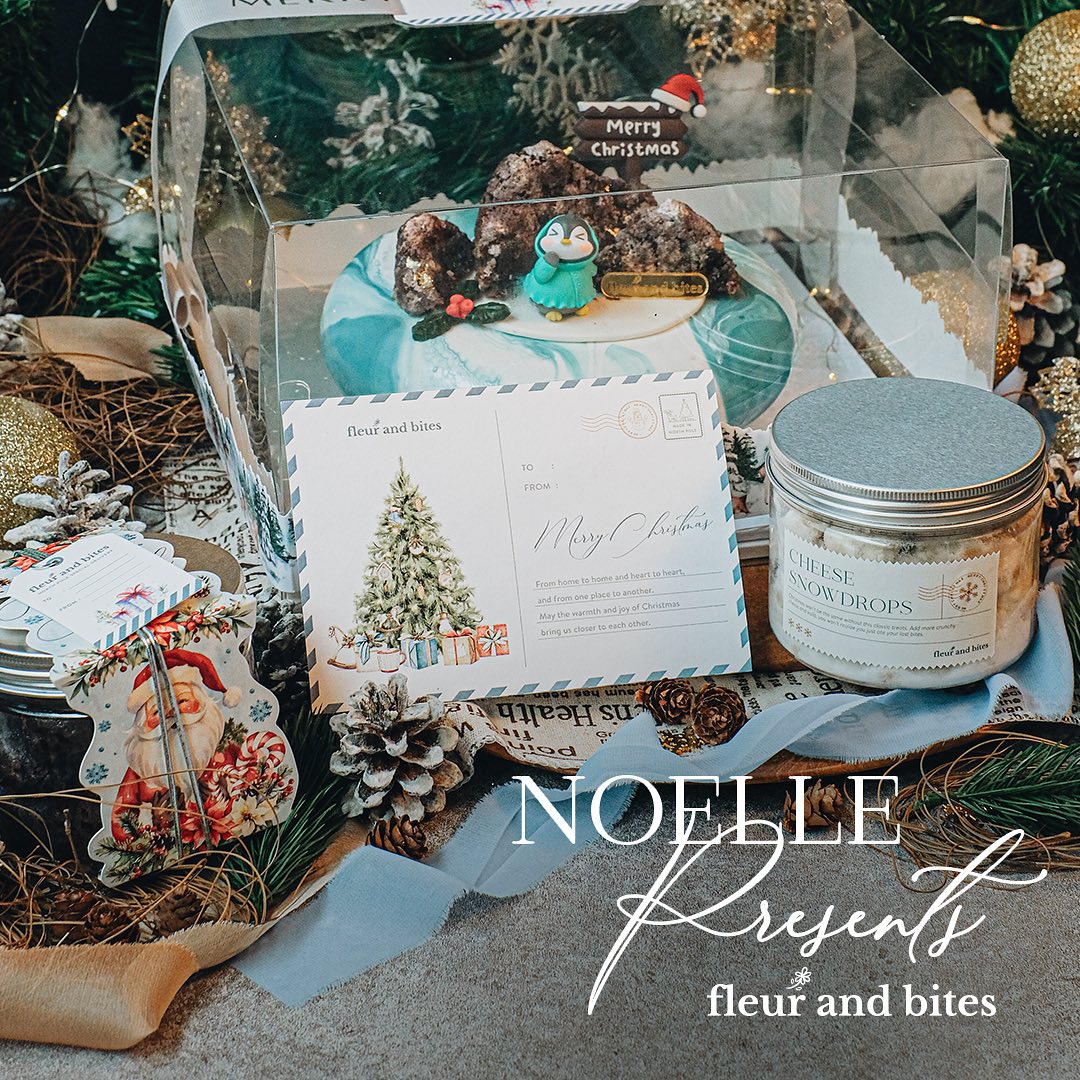 Various beautiful tarts from Fleur & Bites are ready to be your Christmas hampers. This year, they have the theme "Nolle Presents". Fleur & Bites offers 7 beautiful hamper packages that you can choose from. Everything includes Christmas decorations, a special box, and a greeting card.
Fleur & Bites
Setra Duta Cypress Boulevard No.9b, Bandung
P: 0857-2099-9770
Instagram
3. Toko Kue Yahya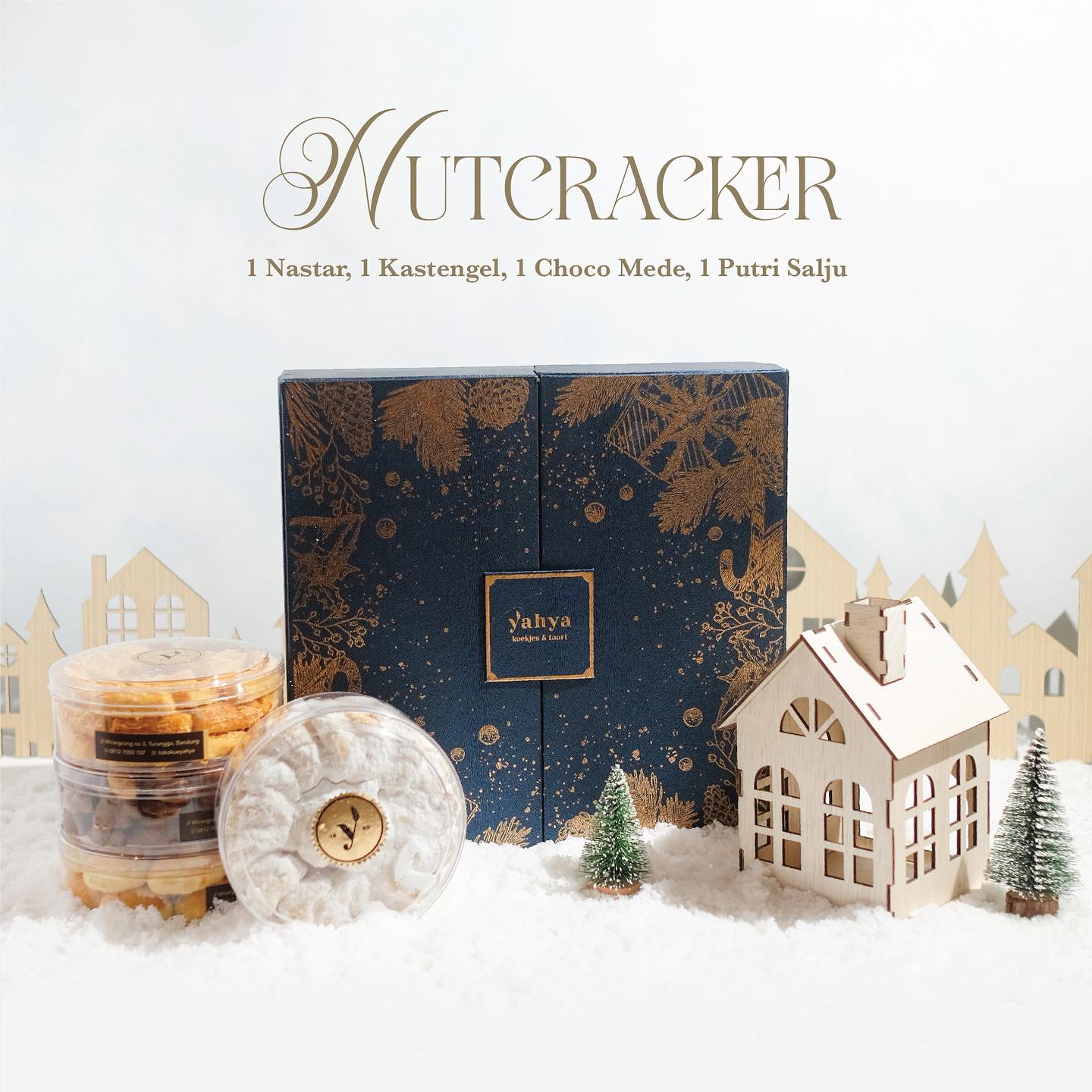 This year's Christmas, Toko Kue Yahya will again display a variety of their typical old-school cakes with a Winter Wonderland theme. You can choose 4 types of hamper packages according to your wishes. All packages include beautiful special Christmas packaging.
Toko Kue Yahya
Jl. Wirangrong No. 3 Bandung
Instagram 
4. Twinnies Cake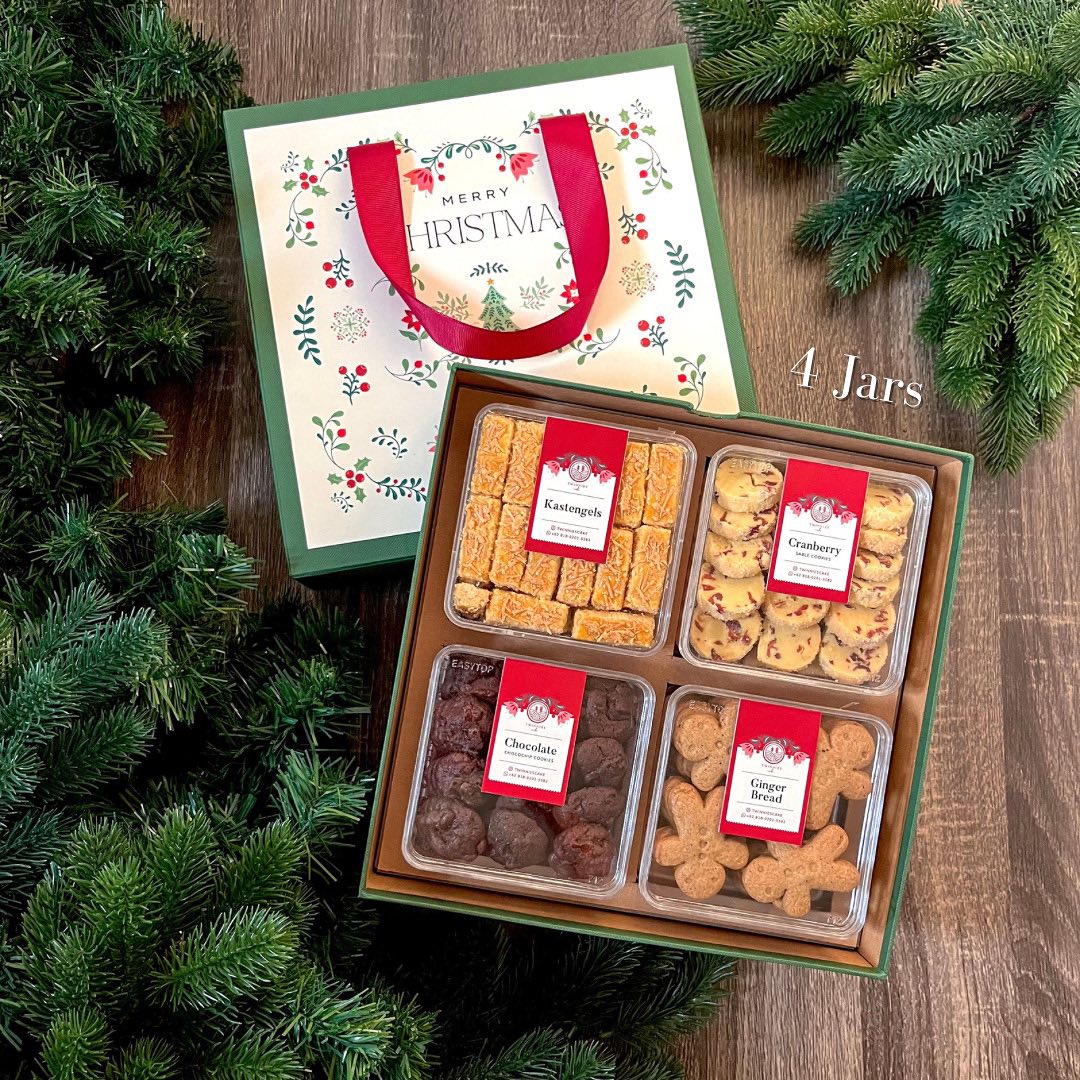 Twinnies Cake offers quite a lot of variants in this year's Christmas hampers. You can order ginger cookies, brownies, fruit cake, rhumball, and various kinds of cookies. Not only that, Twinnies Cake also offers hamper packages in collaboration with Hauma. So besides cookies, you can also give beautiful glasses to your loved ones.
Twinnies Cake
Jl. Talaga Bodas No. 53 Bandung
Instagram
5. Opus One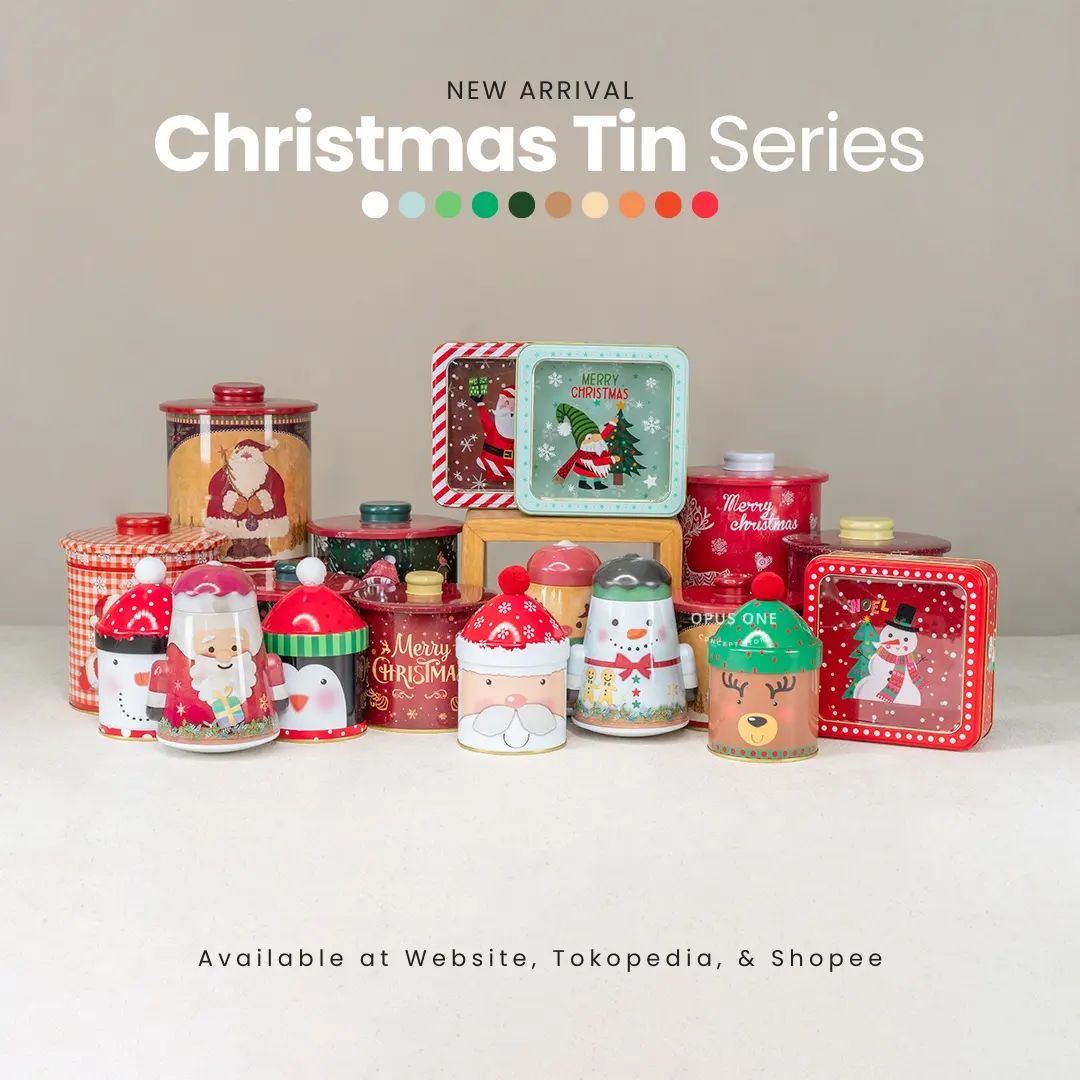 If pastry feels too ordinary as a Christmas hamper. Opus One might be an option for you when looking for Christmas hampers. This artisan tableware shop offers a variety of beautiful Christmas-themed products. Starting from mugs, plates, cake plates, and many more.
Opus One
Jl. Dr. Setiabudi No.49, Bandung
P: 0811-2440-951
Instagram
6. Sheraton Bandung Hotel & Towers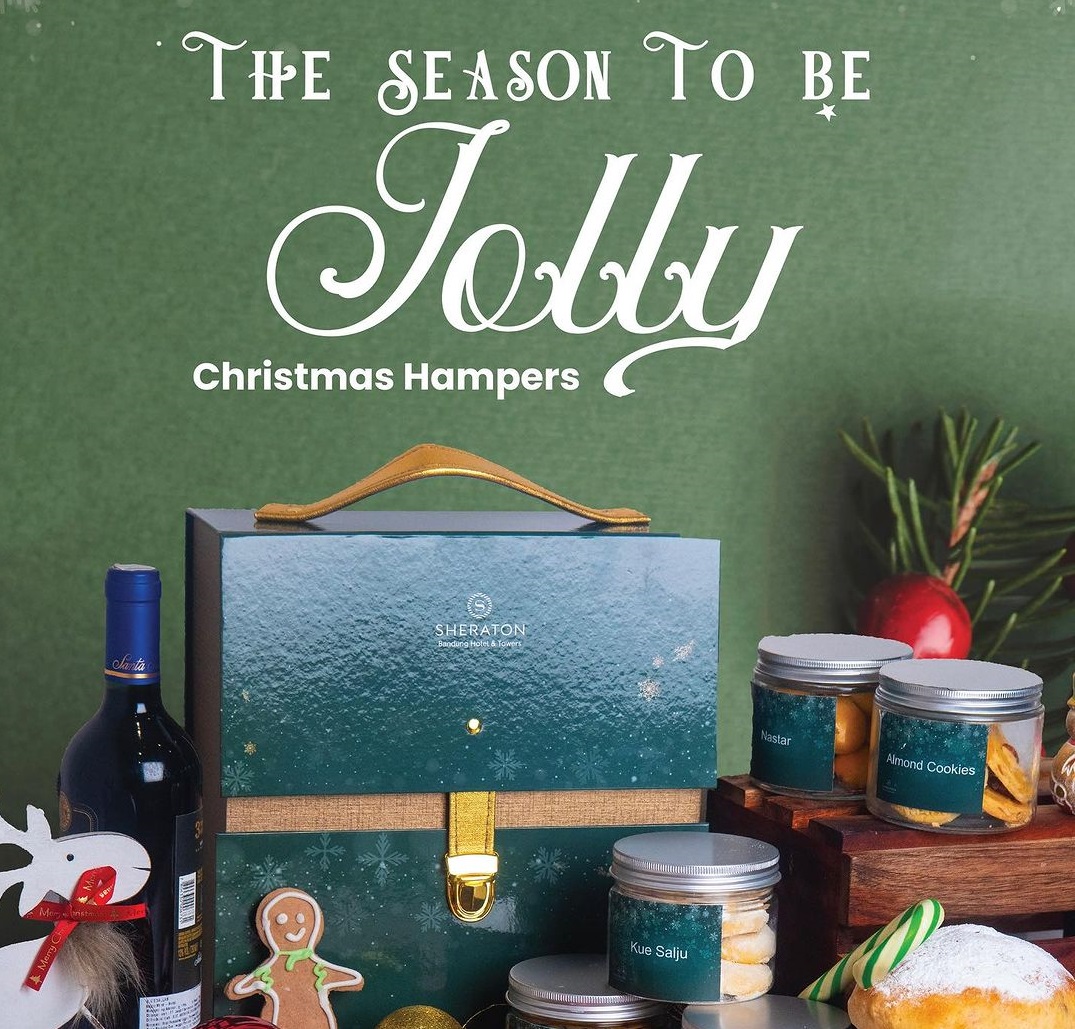 Unwrap the joy of the season with Sheraton Bandung's Christmas Hampers. A curated collection & crafted to infuse your celebrations with the spirit of celebration and delight. Hampers start from IDR 200,000++
Sheraton Bandung Hotel & Towers
Jl. Ir. H. Juanda No. 390, Dago, Bandung
P: (022) 2500303
Website
Instagram