Get ready to embark on a thrilling journey as we explore the top destinations for exhilarating rides, captivating shows, and unforgettable experiences. Whether you're a thrill-seeker, an adventure lover, or a family seeking fun-filled moments, these exceptional theme parks are sure to leave you spellbound.
Rekomendasi Tempat Wisata Terbaik di Bandung
1. Dago Theme Park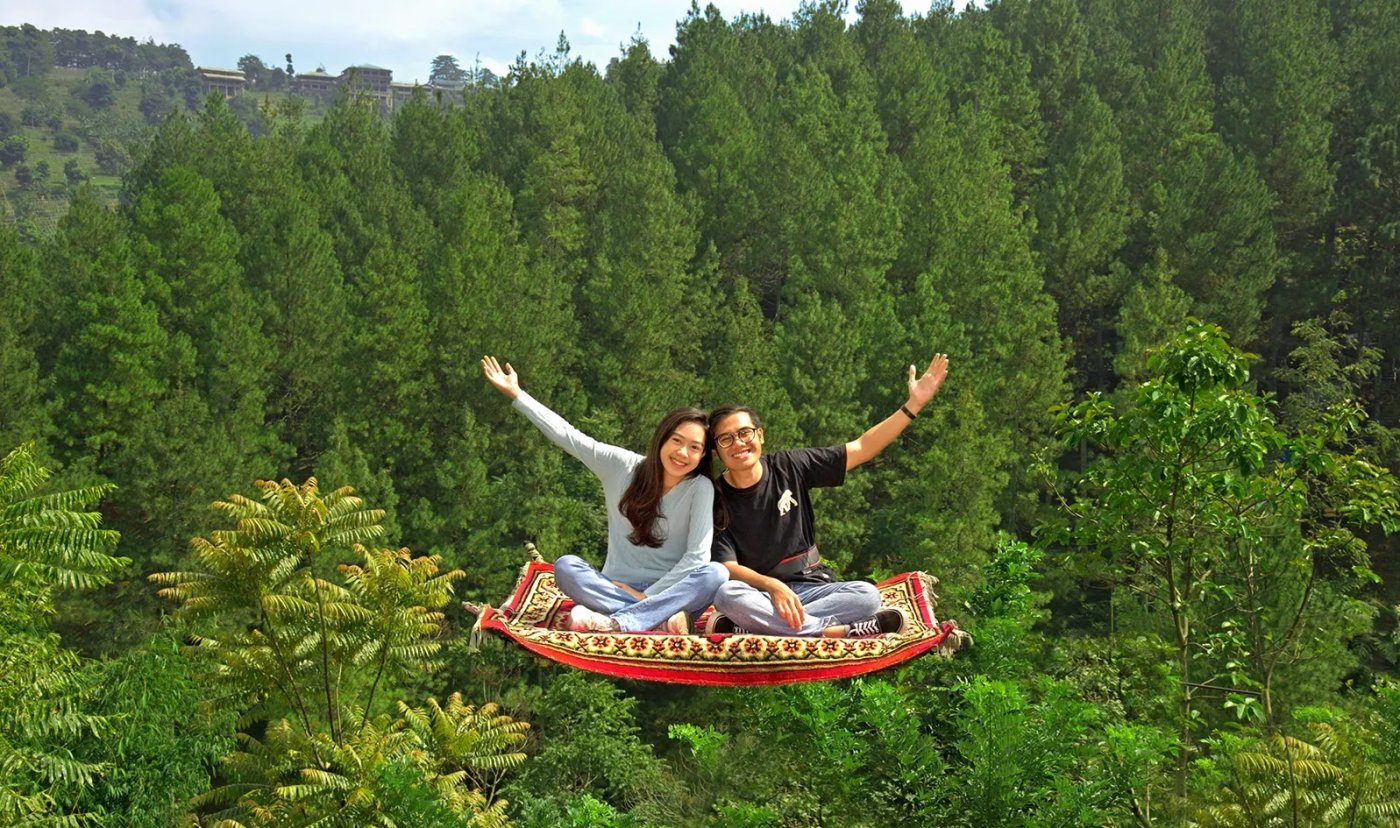 Nestled in a beautiful highland area with lots of lush trees, Dago Theme Park offers a wide range of attractions and beautiful photo spots against the backdrop of nature's beauty. Some of the featured attractions include Karpet Alladin, Sky Tree, Sky Bike, Up House, Love Seat, and Flying Louge. Additionally, there are other attractions such as Flying Fox, Kora-Kora, ATV, and more. Along with the attractions and facilities, Dago Dreampark also offers excellent dining options at affordable prices to satisfy your appetite after a day of thrilling adventures.
Dago Dream Park
Jl. Dago Giri No.Km. 2.2, Lembang, Bandung Barat
P: 0812-2230-068
Instagram
Website
2. Trans Studio Bandung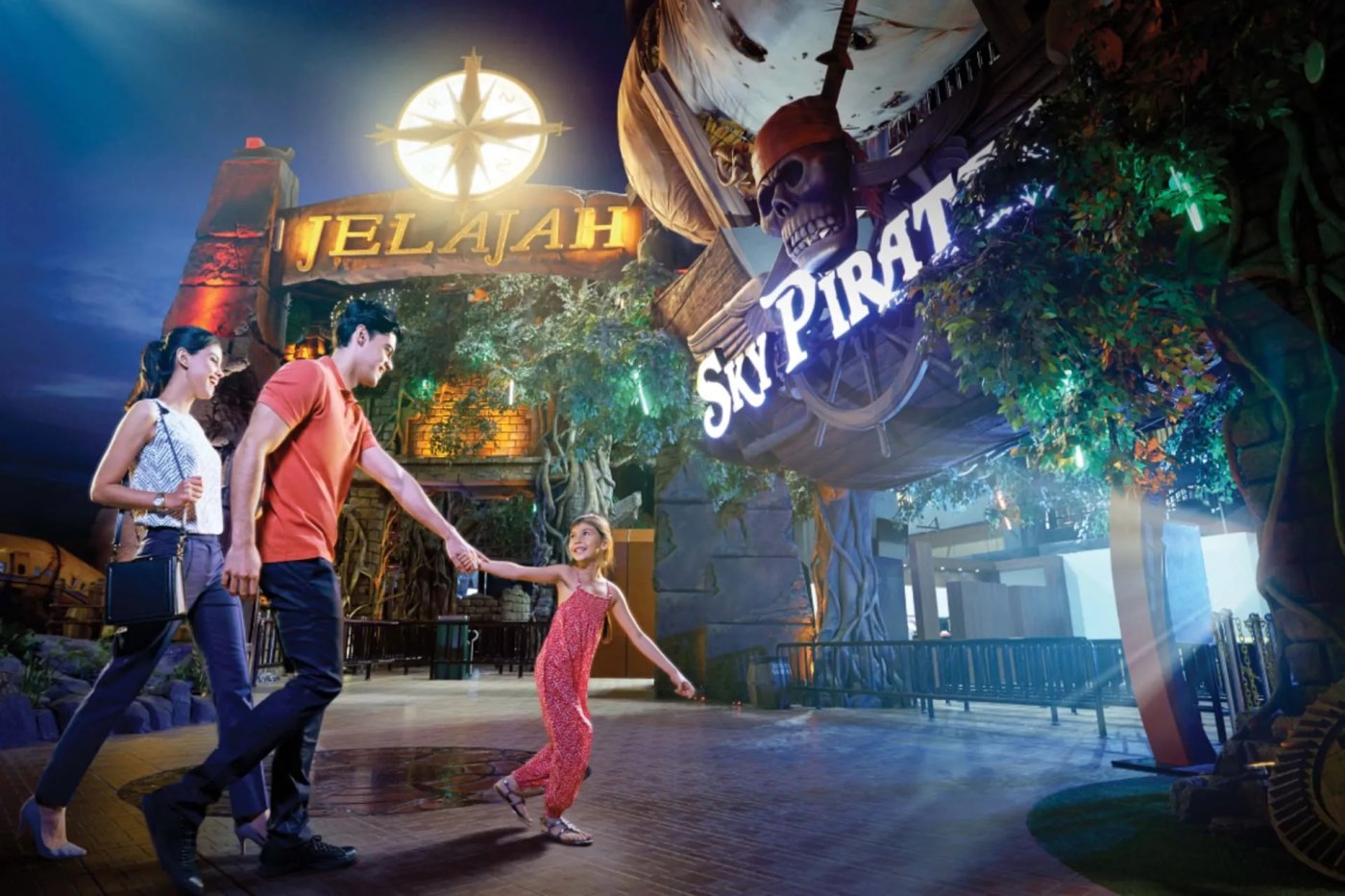 An indoor theme park that is strategically located, Trans Studio offers various rides and attractions divided into three zones, Magic Corner, Lost City, and Studio Central. Each zone brings different worlds to life, immersing visitors in unique themes. Trans Studio Bandung is renowned for its thrilling adventure rides, including the Racing Coaster; the one with a reverse maneuver, Vertigo, Giant Swing, and many others. Additionally, this theme park embraces a family-friendly concept, offering enjoyable and educational activities such as Si Bolang Adventure, Pulau Liliput, Dunia Anak, Ocean World Science Center, and more.
Trans Studio Bandung
Jl. Gatot Subroto No.289A, Bandung
P: 0811-8118-244
Instagram
Website
3. The Lodge Maribaya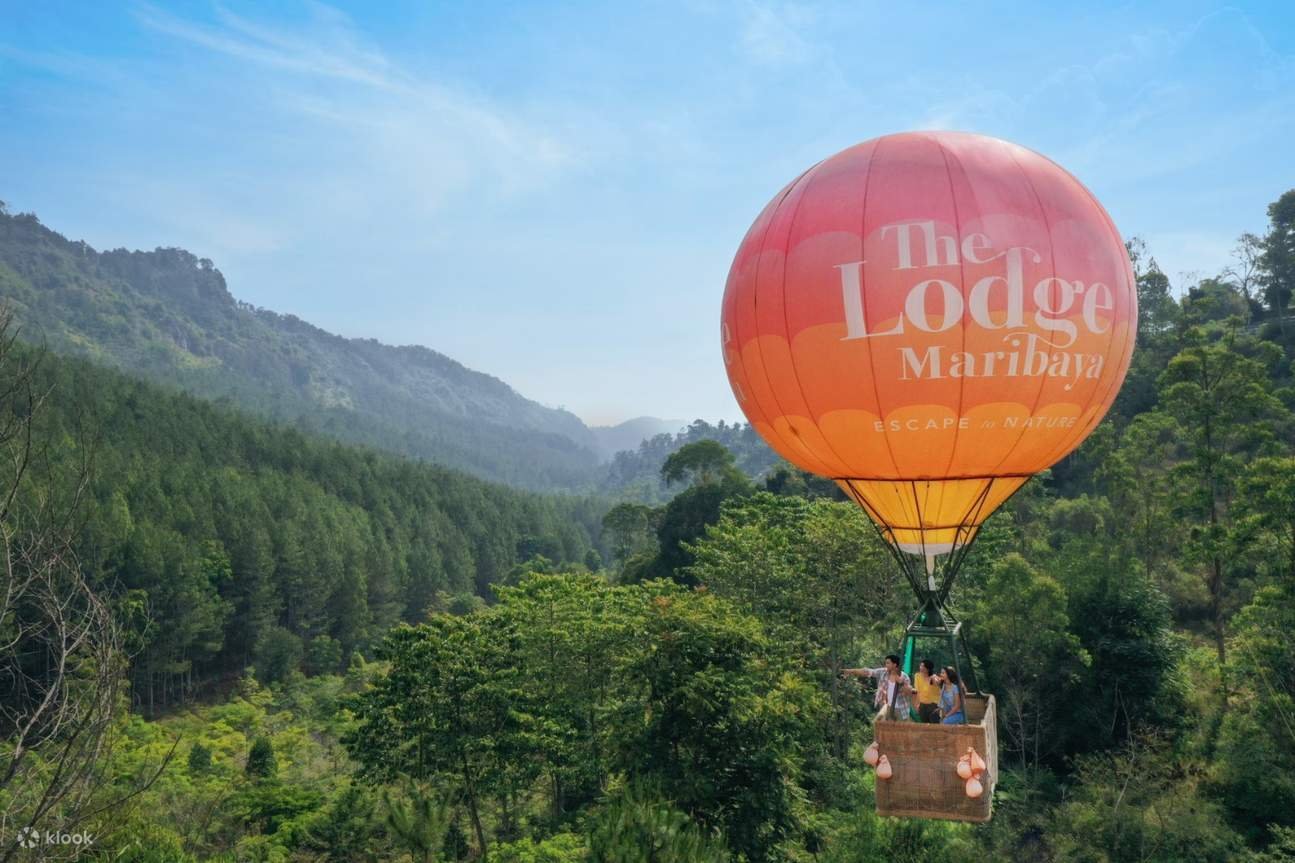 The Lodge Maribaya is a perfect destination to have your weekend well-spent. Offering a breathtaking view of rows of pine trees, bringing a perfect way to escape from the hustle and bustle of the city. As the name suggests, they provide lodges to stay, with a range of concepts. You can choose to stay in the Fun Camp lodge, or in the Rumah Pohon. Providing a wide range of facilities, including a bar and cafe, and also a restaurant. Additionally, The Lodge Maribaya also offers numerous picturesque photo spots with its unique features.
The Lodge Maribaya
Jl Maribaya No.149/252, Lembang, Bandung Barat
P: 0811-2264-808
Instagram
Website
4. The Great Asia Africa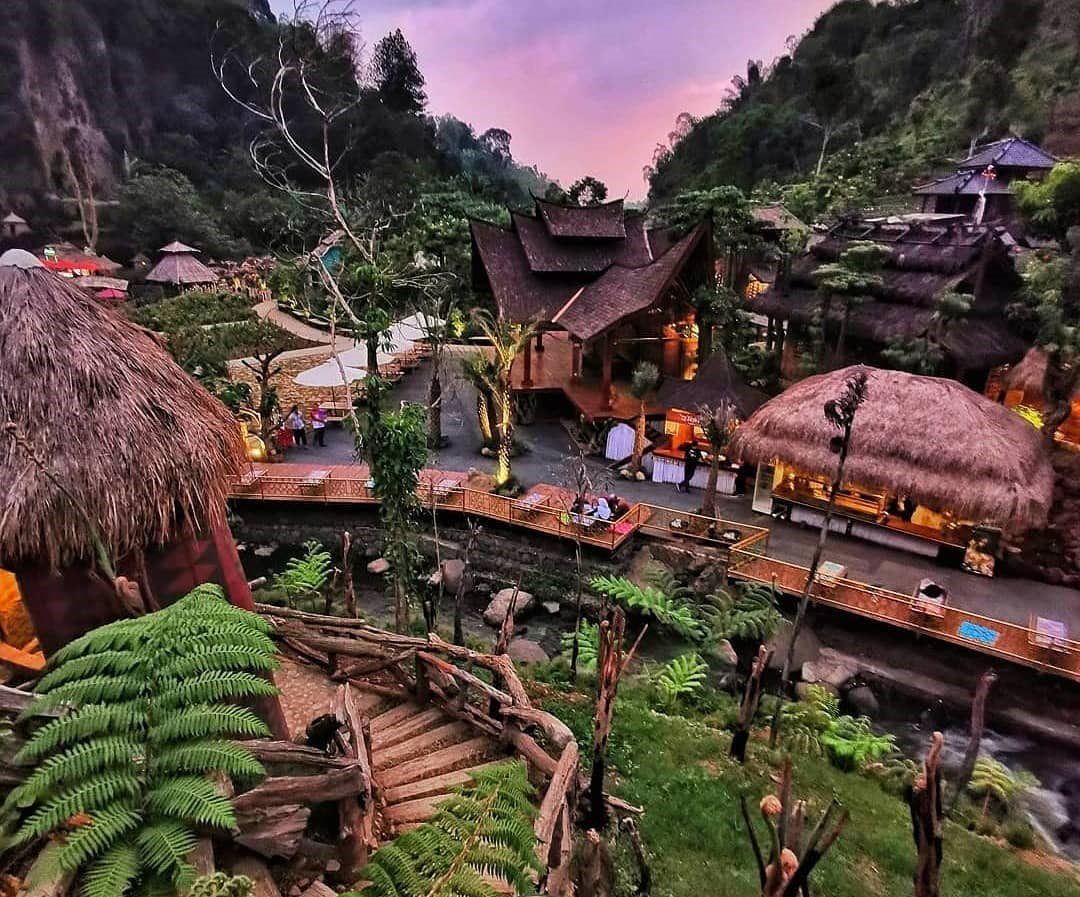 Feel the sensation of exploring 7 beautiful countries in just one day in this beautiful place, The Great Asia Africa. With a range of miniatures and thematic exhibits of countries of Asia and Africa, allowing you to take beautiful countless selfies for your Instagram! Not only the place is amusingly fun, but you will also learn about the culture of the countries whilst renting traditional clothing and indulging in scrumptious local culinary dishes.
The Great Asia Africa
Jl. Raya Lembang - Bandung No.71, Lembang, Bandung Barat
Instagram
5. Farmhouse Susu Lembang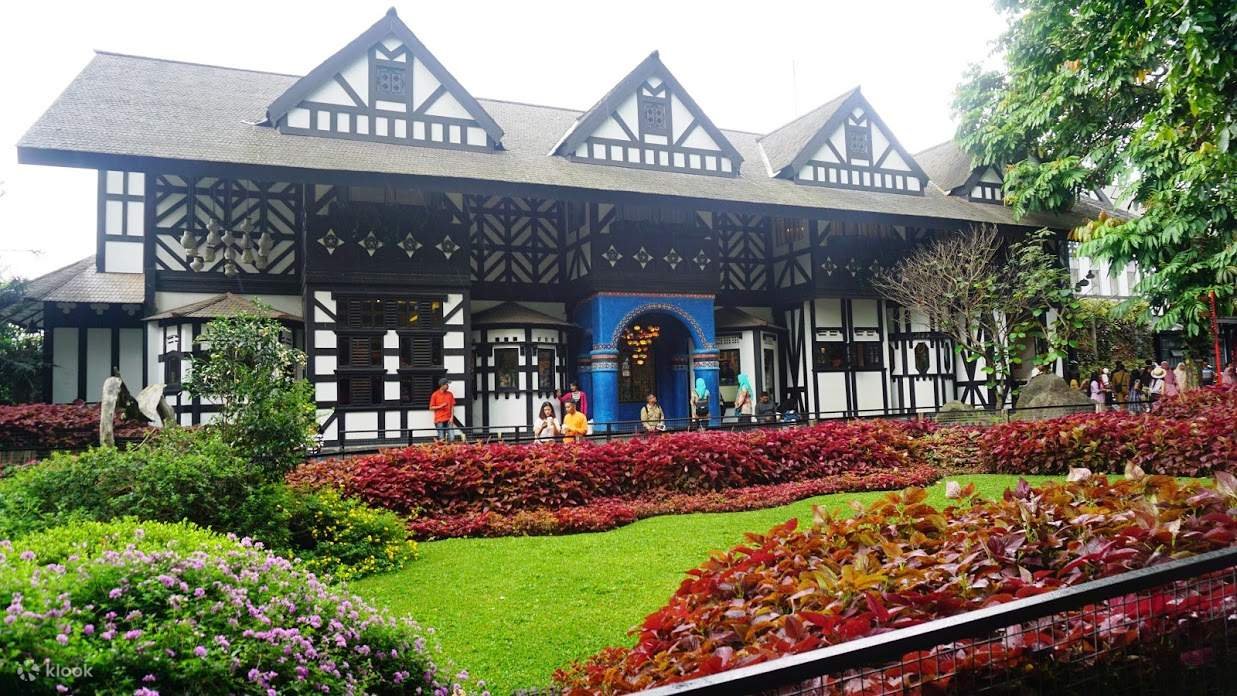 Farmhouse Susu Lembang offers various fun activities as soon as you enter the premises. The place boasts a wide range of facilities, including a Hobbit house, Love Padlock Bridge, and a farm where you can feed sheep, rabbits, and more. Additionally, they offer European local clothing rentals for a great photo opportunity. It's a perfect destination to spend some quality time with your loved ones and have a refreshing break.
Farmhouse Susu Lembang
Jl. Raya Lembang No.108, Lembang, Bandung Barat
Instagram
Also read:
---
---
6. Floating Market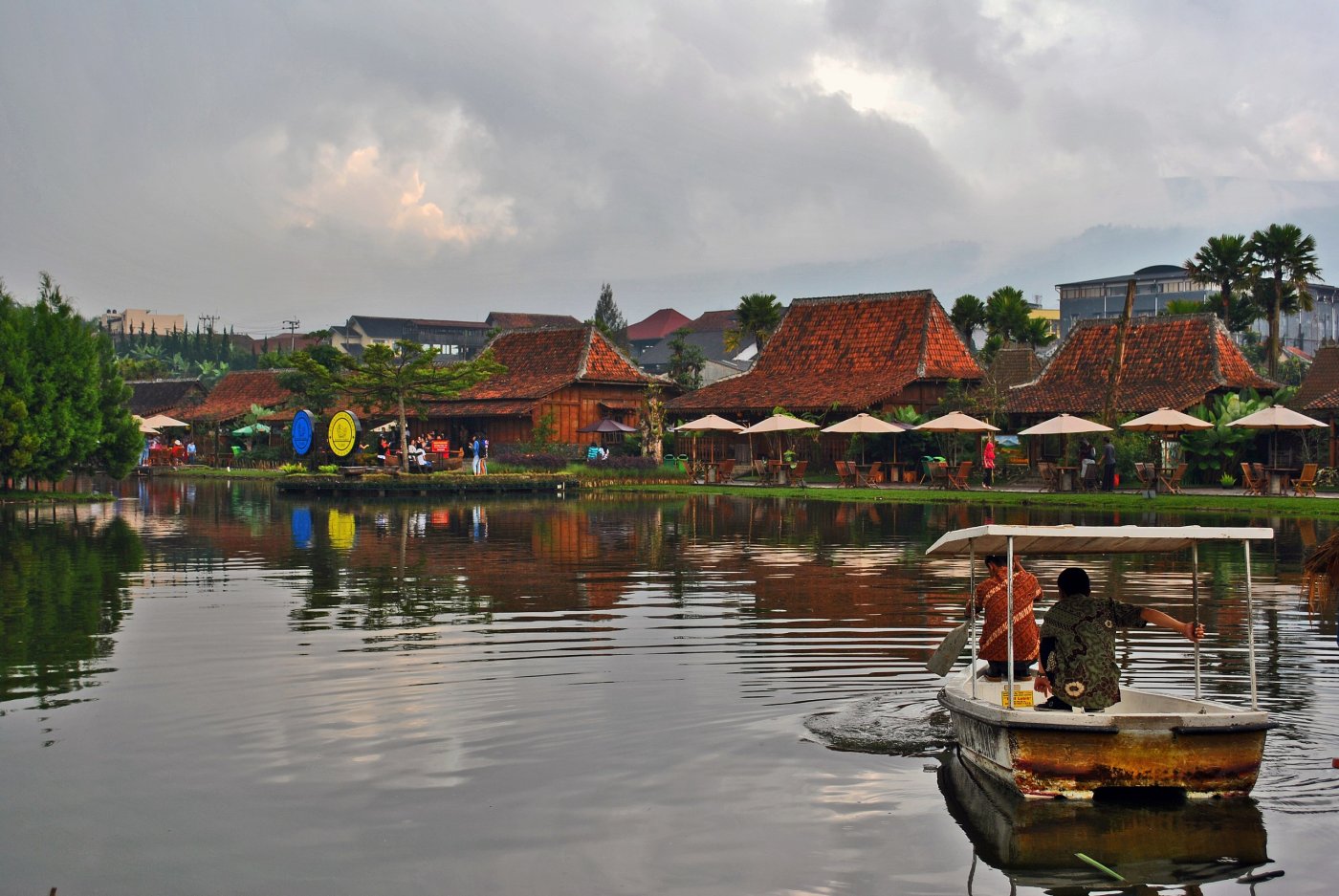 The Floating Market is a unique culinary destination that has become increasingly popular among both tourists and locals. With its innovative concept of using floating boats to offer a variety of local cuisine, it offers a new and exciting experience. Additionally, there are fun activities for children, including a theme park and the opportunity to feed rabbits.
Floating Market
Jl. Grand Hotel No.33E, Lembang, Bandung Barat
P: 0878-2388-4888
Instagram
7. Famoso Garden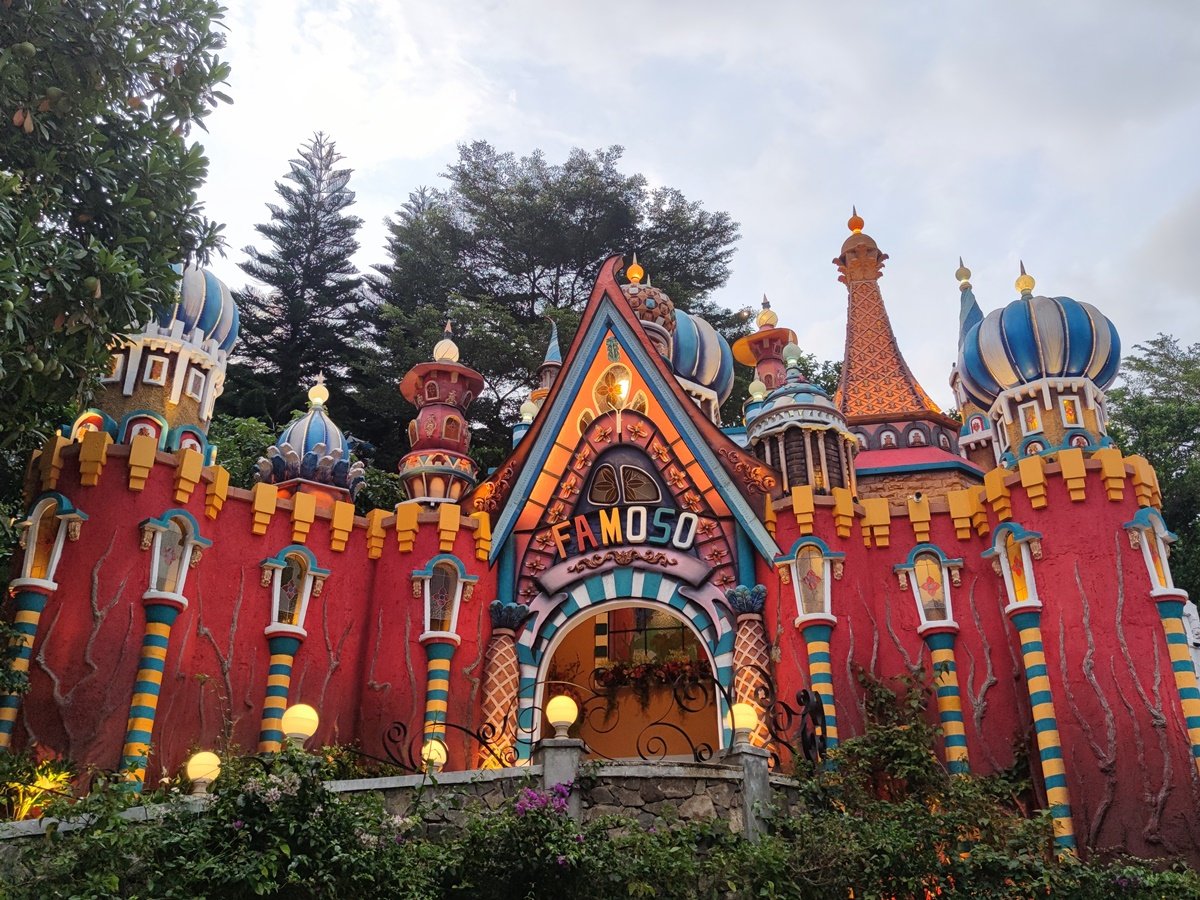 It is a wonderful idea to visit Famoso Garden, an impressive theme park, to spend your weekend with your little ones. They offer a unique experience with their fairyland-themed premises featuring a variety of attractions such as Hobbit Houses, Famoso Castle, and a medieval-style village. In addition, there are also a Gelato place and a cafe, ensuring that you don't have to worry about an empty stomach while having fun.
Famoso Garden
Jl. Lembah Pakar Timur 2 No.7, Bandung
P: 0812-2088-8793
Instagram
8. Orchid Forest Cikole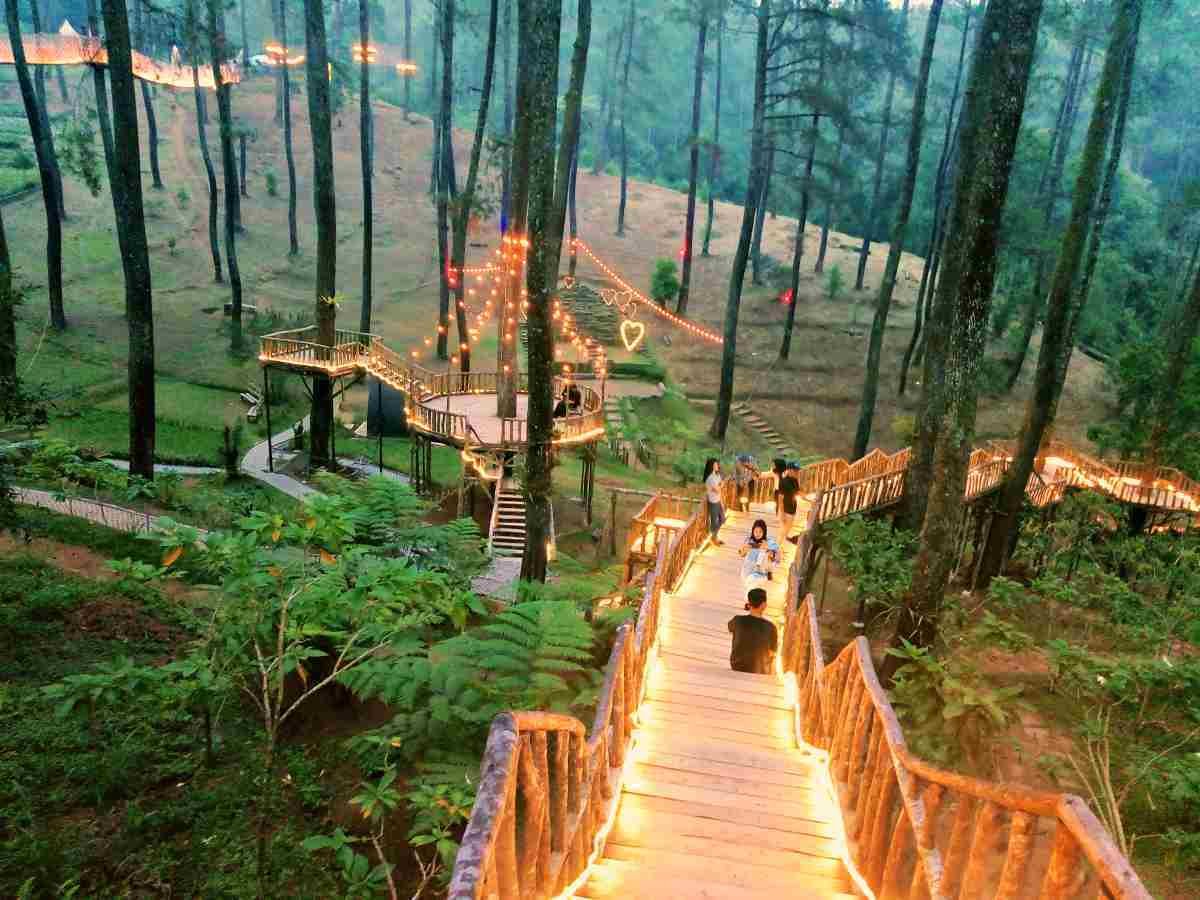 With its cool breeze and beautiful expanse of pine trees, Orchid Forest Cikole is the perfect destination for anyone looking to unwind and reconnect with nature. The forest boasts a wide range of plants and flowers, providing an immersive experience for its visitors. When the sun sets, the stunning light installations throughout the area will leave you in awe. Don't forget to snap some photos of the breathtaking scenery while you're there.
Orchid Forest Cikole
Genteng, Cikole, Bandung Barat
P: 0811-2221-284
Instagram
9. Lembang Park & Zoo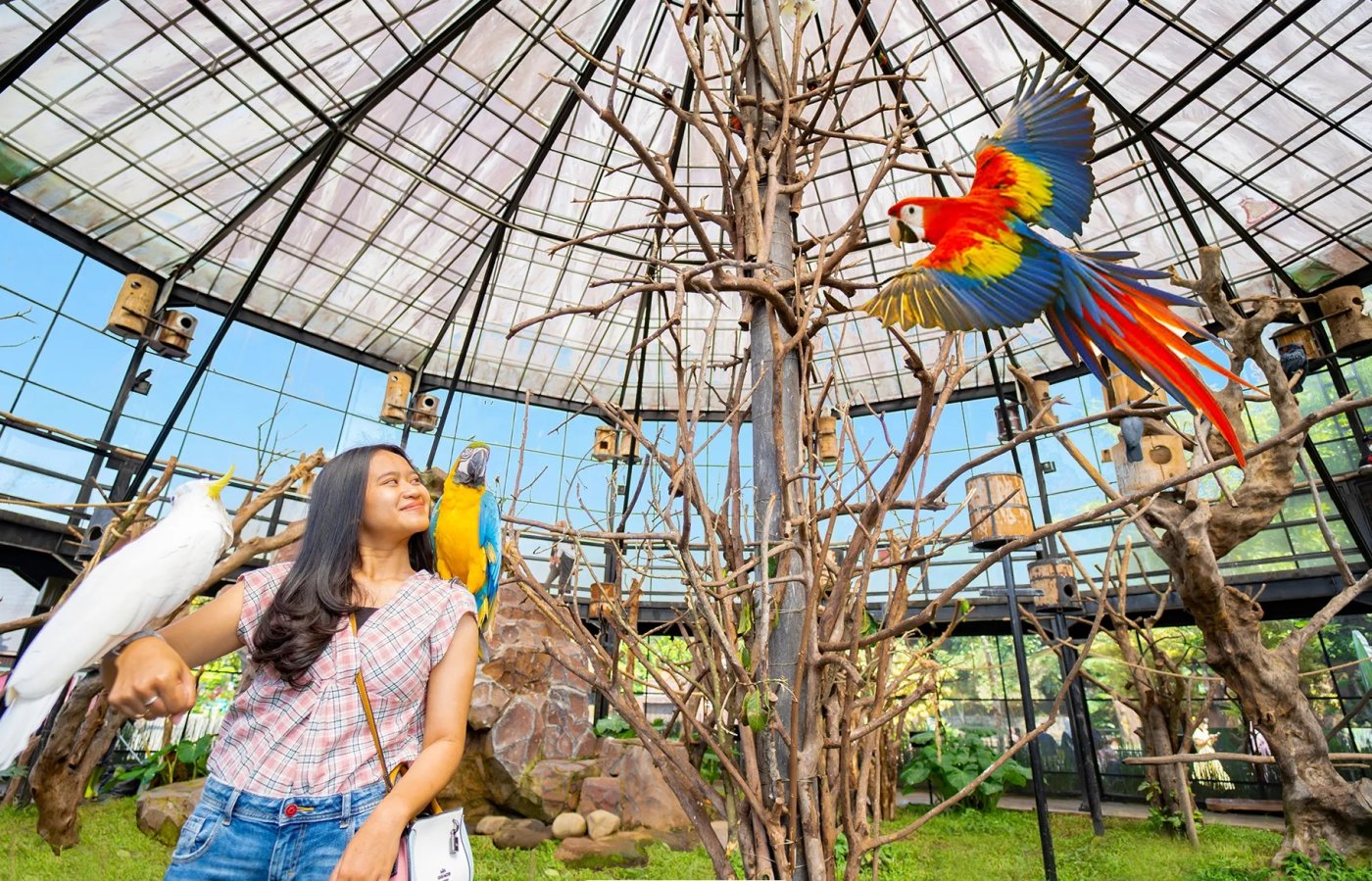 With its unique concept and modern architecture, Lembang Park and Zoo is another perfect destination. Having at least 350 animals including various types of reptiles, birds, mammals, and also fish. They have a Bavarian theme of their premise and aside from that, Lembang Park & Zoo also provides various amusement rides that can be rented, such as e-scooters, boat rides, trains, carnival games, water zones, and playgrounds for kids.
Lembang Park & Zoo
Jl. Kolonel Masturi No.171, Lembang, Bandung Barat
P: (022) 27614091
Instagram
Website
10. Fairy Garden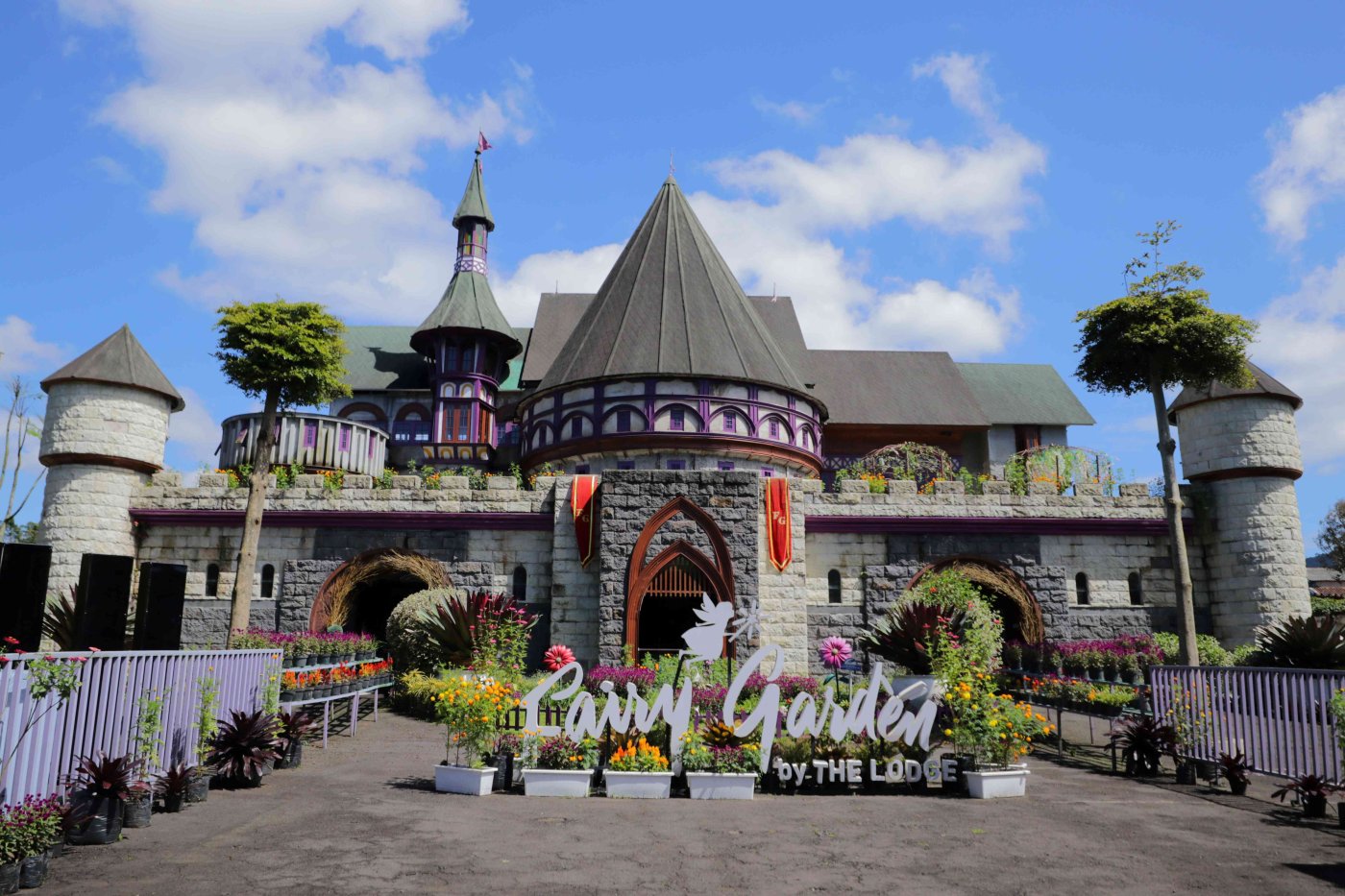 Make your dream of being in a fairyland come true at the Fairy Garden with the enjoyable experience of renting enchanting costumes. The magical atmosphere, along with its amusing theme, will ensure that you and your little ones have a great time spending weekends and vacations. Also, don't miss the magical show performed by the fairies at the end of the day!
Fairy Garden
Jl. Maribaya No.KM. 3, Lembang, Bandung Barat
P: 0811-2349-956
Instagram