If you were looking for an activity to offer to your children, the good news is that Bandung has numerous choices of good play spaces. Indoor playgrounds are also the perfect places to have fun while developing motion and social skills. To make sure your children will never feel bored again, we present the top 10 indoor playgrounds across Bandung. So, when your children need a break from playing at home, venture out to the rest of the city to cross every one of these awesome locations off the list.
1. Trans Studio Bandung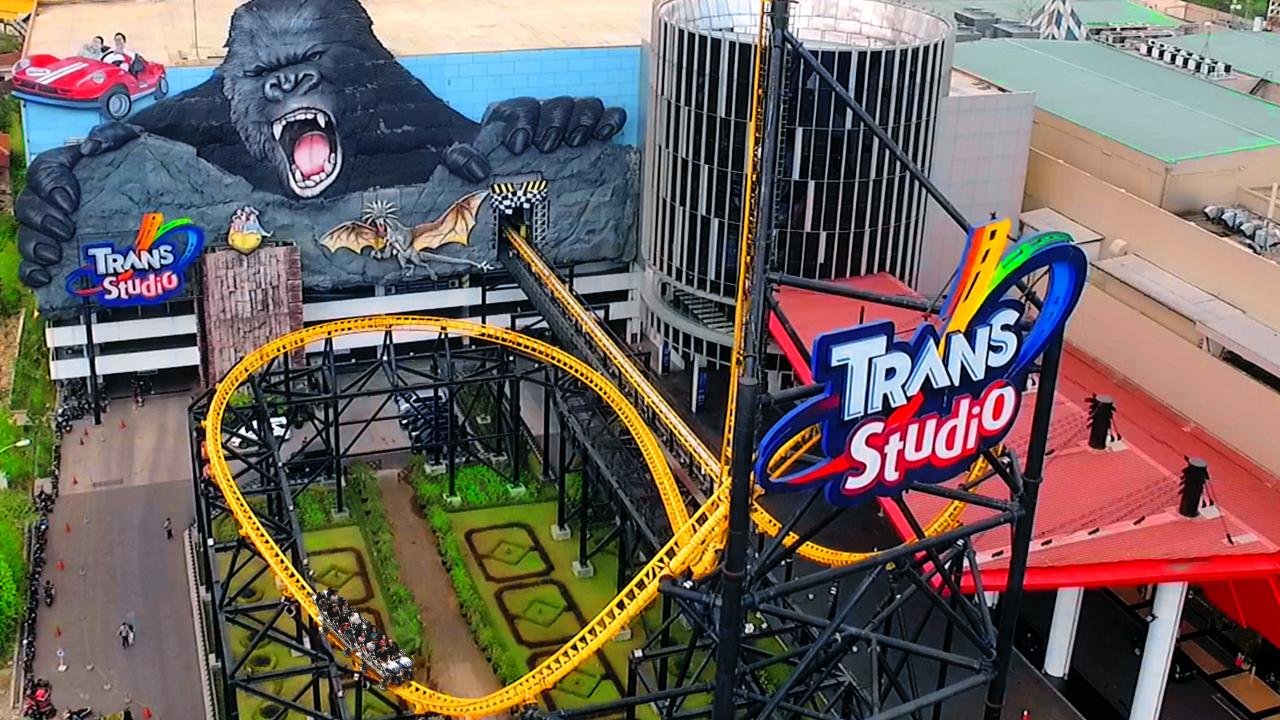 We can say that this is the most popular playground in Bandung. Having a very large area, you can enjoy 20 rides that are free to play. The favorite rides here are the Giant Swing and the sensation of going down a waterfall on Jelajah. In addition, Trans Studio regularly holds various special shows that add to the excitement. The area in the Trans Studio Complex area will make it easier for you to shop or stay overnight.
Jl. Gatot Subroto No.214, Bandung
Instagram
Website
2. Lollipops Playland & Cafe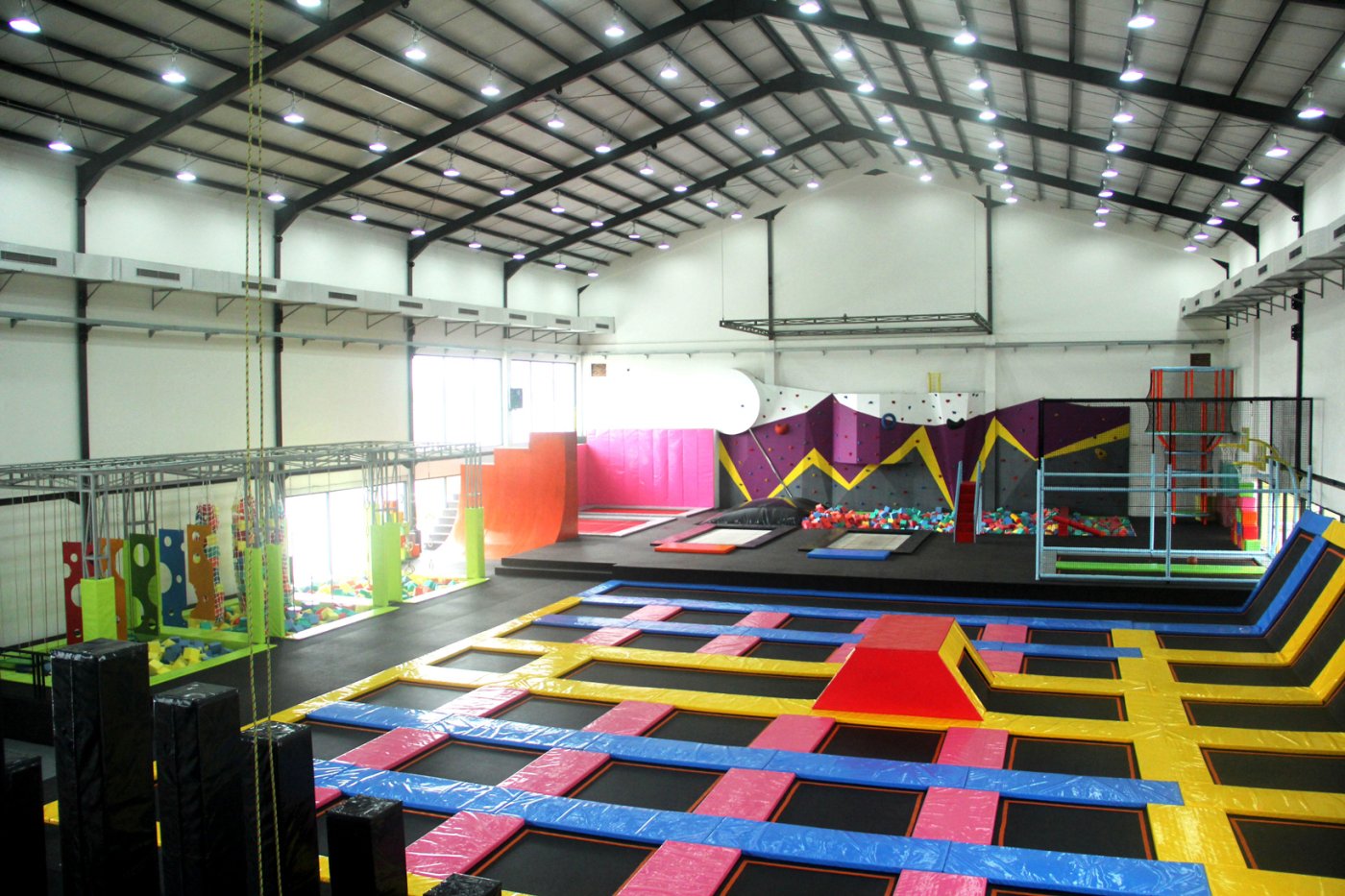 Lollipops Playland has a very large and cool play area. The various colorful rides add to the playfulness when you visit here. Here, children can enjoy rides such as trampolines, pipe climbing, ninja warriors, wall climbing, and slides. Interestingly, all the rides here can be enjoyed by all ages, so parents can also play with their children on their companions. In addition, there is also a cafe where parents can also relax while waiting for their children.
Taman Kiara Artha
Jl. Banten, Kebonwaru, Bandung
P: 0877-6443-5288
Instagram
Also read:
3. The Parlor Hills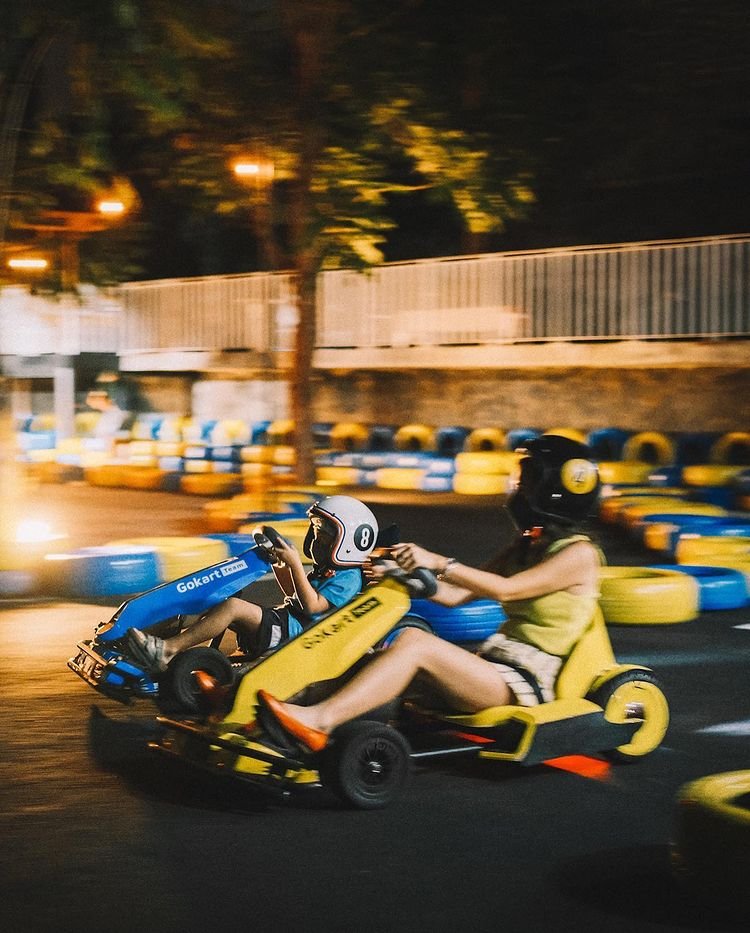 The Parlor Hills now comes with a brand new concept. After previously carrying the concept of communal space, now they have turned into a fun family playground. For those of you who like racing, The Parlor Hills has an exciting kart circuit. Besides the circuit, they also have other rides such as rock climbing, ball pool area, trampoline, archery, and others. All the rides here are definitely kid-friendly.
Jl. Rancakendal Luhur No.9, Bandung
(022) 20454439
Instagram
4. Amped Trampoline Park Indonesia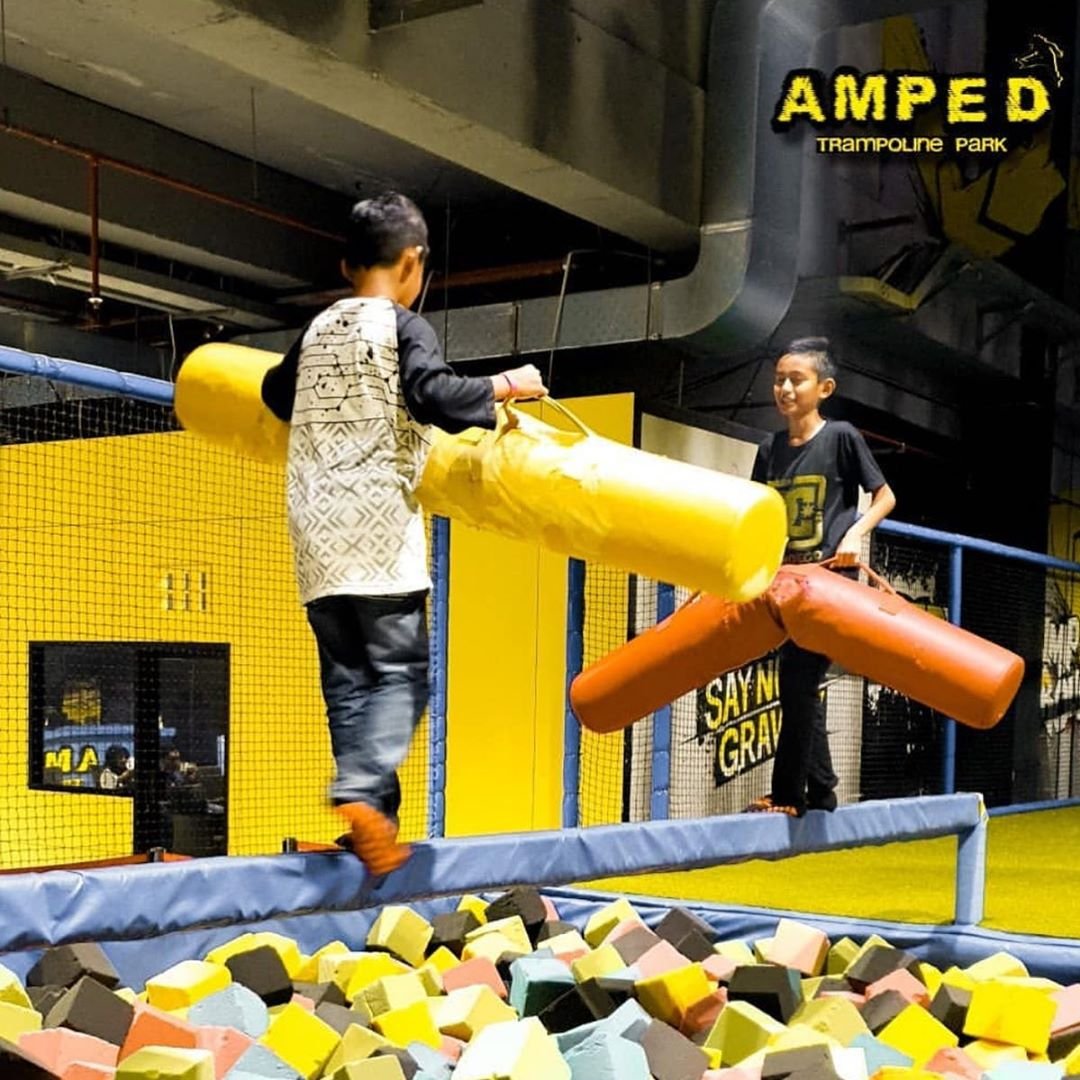 More specifically a place to jump, bounce, and flip, Amped Trampoline Park is a shot of fun for kids in the latest Bandung mall, Paskal Hyper Square. Young NBA fans will love the basketball ring trampoline. You can also find there a unique soft cubes pit to dive in.
23 Paskal Hyper Square L3 01-03, Jl. Pasir Kaliki No.25-27, Kb. Jeruk, Andir, Bandung
P: (+6221) 29569215
IG: ampedindo
Website
5. Apple Bee Kid's Playground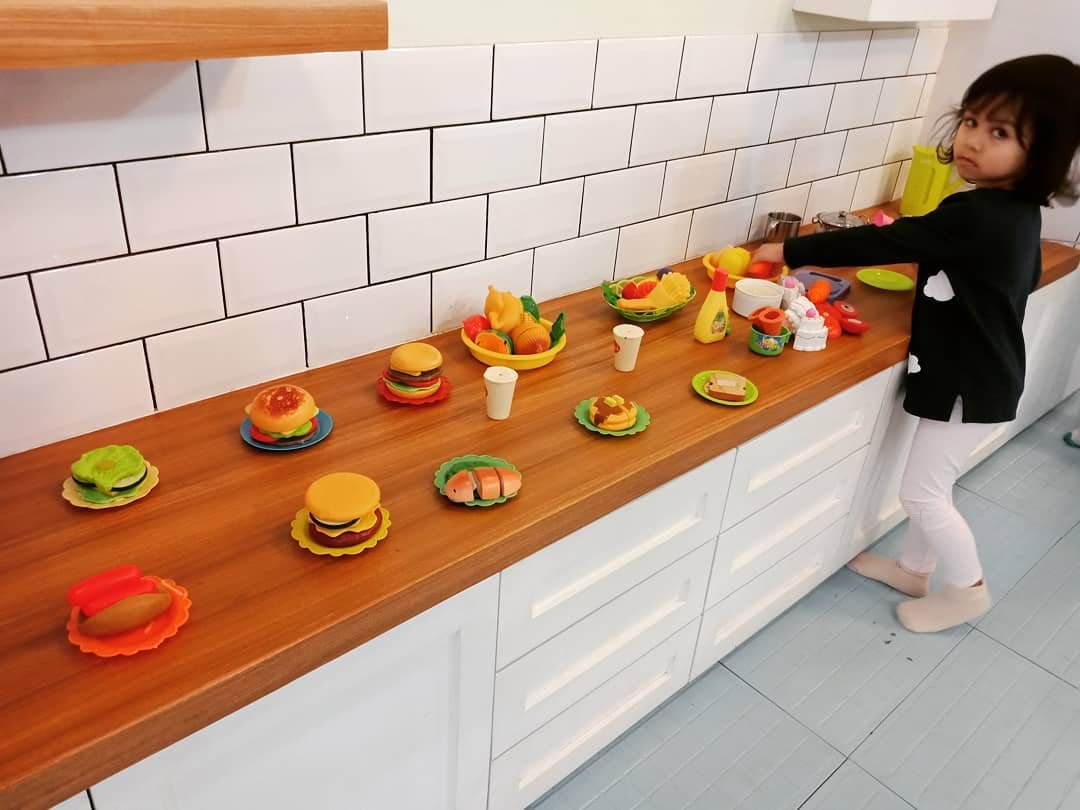 Created toward children ages 1-10, this indoor play space has plenty of room to romp, run, and jump! Candy-colored patterns make an inviting space where a combination of indoor playgrounds, long, bumpy slides, and Lego world all invite kids to step inside.
Paris Van Java, Lt. SL 1-11, Jl. Sukajadi No.131 – 139, Cipedes, Kec. Sukajadi, Kota Bandung, Jawa Barat 40162
P: (+6221) 5639035
IG: applebeeindo
Website
6. Happy Kiddy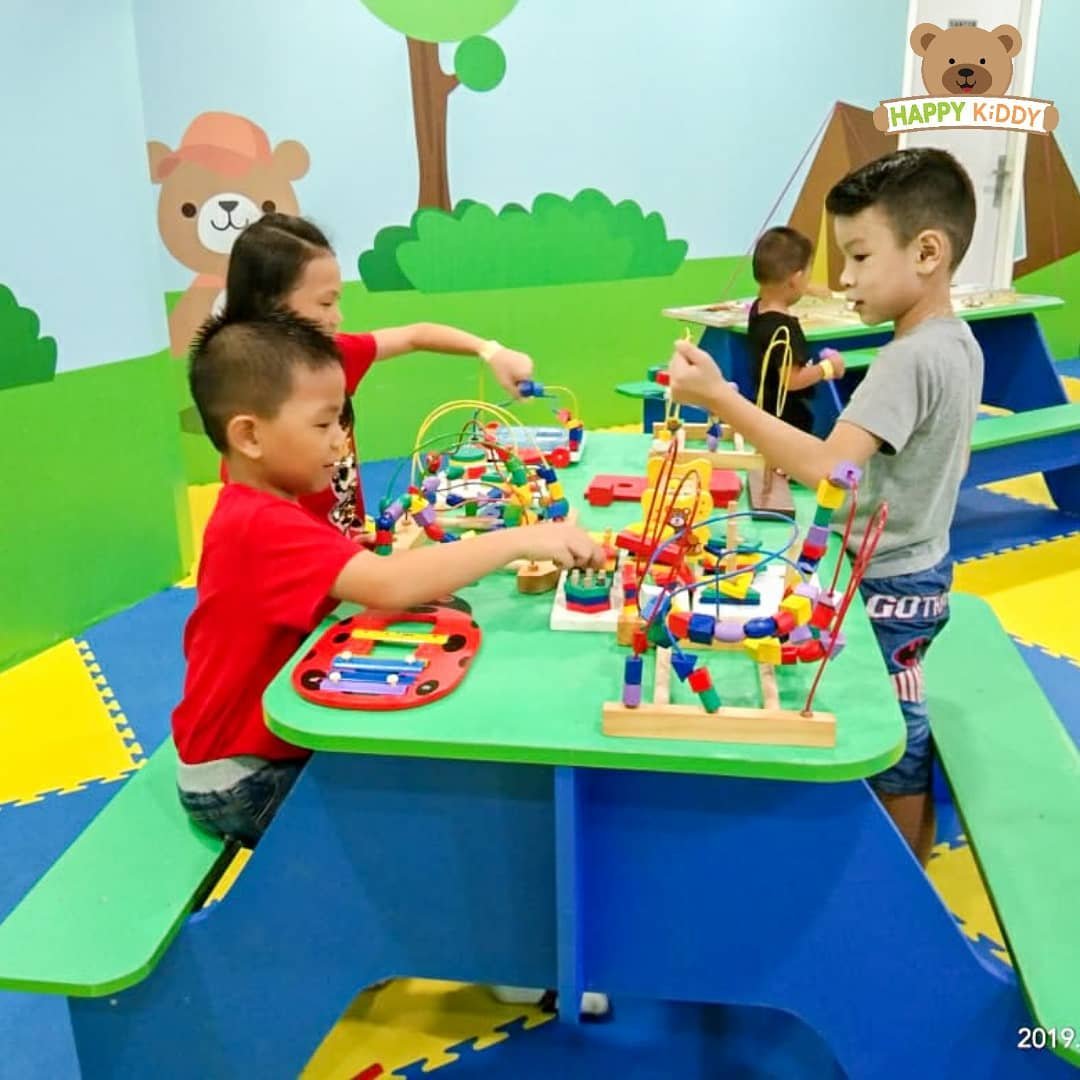 With its blue and yellow tiles, Happy kiddy is an unforgettable experience for children. Located in BIP mall (Bandung Indah Plaza), Happy Kiddy has bridges to crawl on, swings, balls to play in and with, and tons of slides. Its soft pads and flooring make it a very safe environment.
Bandung Indah Plaza (BIP Mall), Jl. Merdeka No.56, Citarum, Bandung Wetan, Bandung
IG: happykiddyindonesia
Website
7. Joy & Fun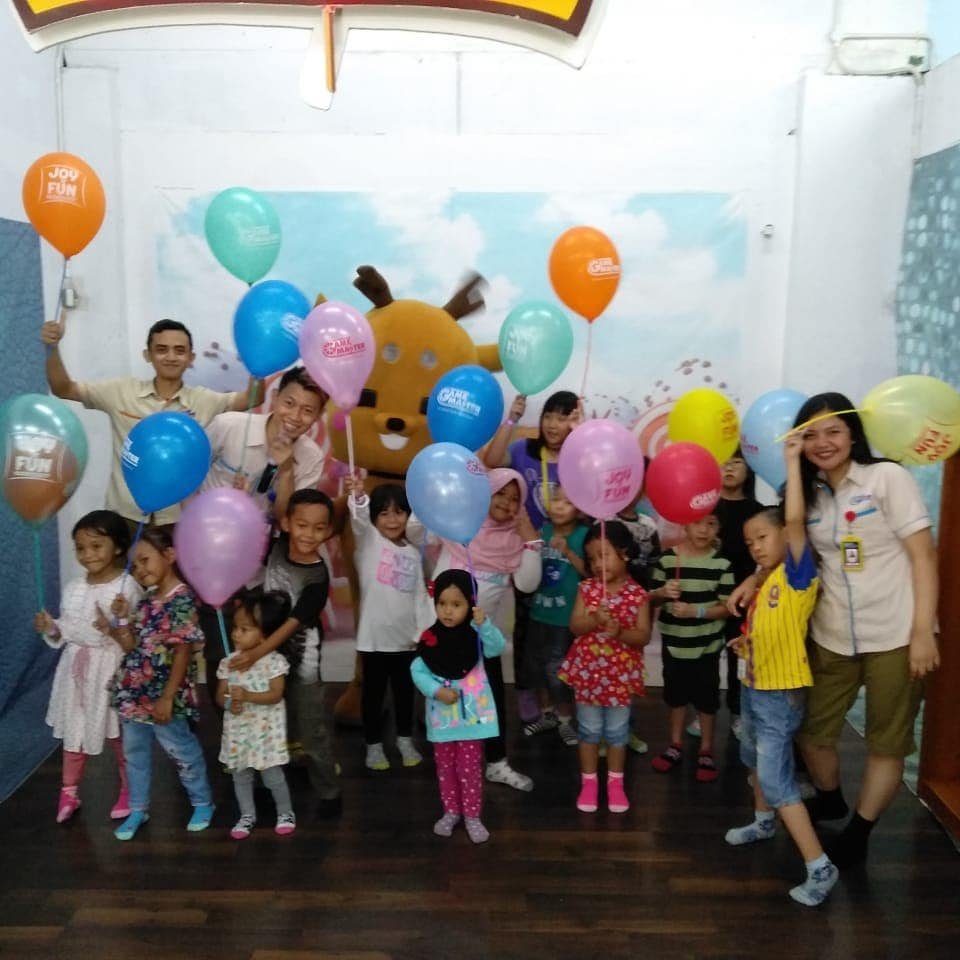 With a playful city road theme, including a mini gas station and traffic signs that makes it feel as if you were playing and driving in the city, Joy & Fun brings big fun to this corner of Bandung. There are obstacles to play with, a Dollhouse, a sandpit, plenty of slides, and a ball pit to dive into. Joy & Fun is one of the best playgrounds in Festival Citylink mall.
Festival Citylink mall, Suka Asih, Bojongloa Kaler, Bandung
IG: joynfun_fcl
8. Jurassic Island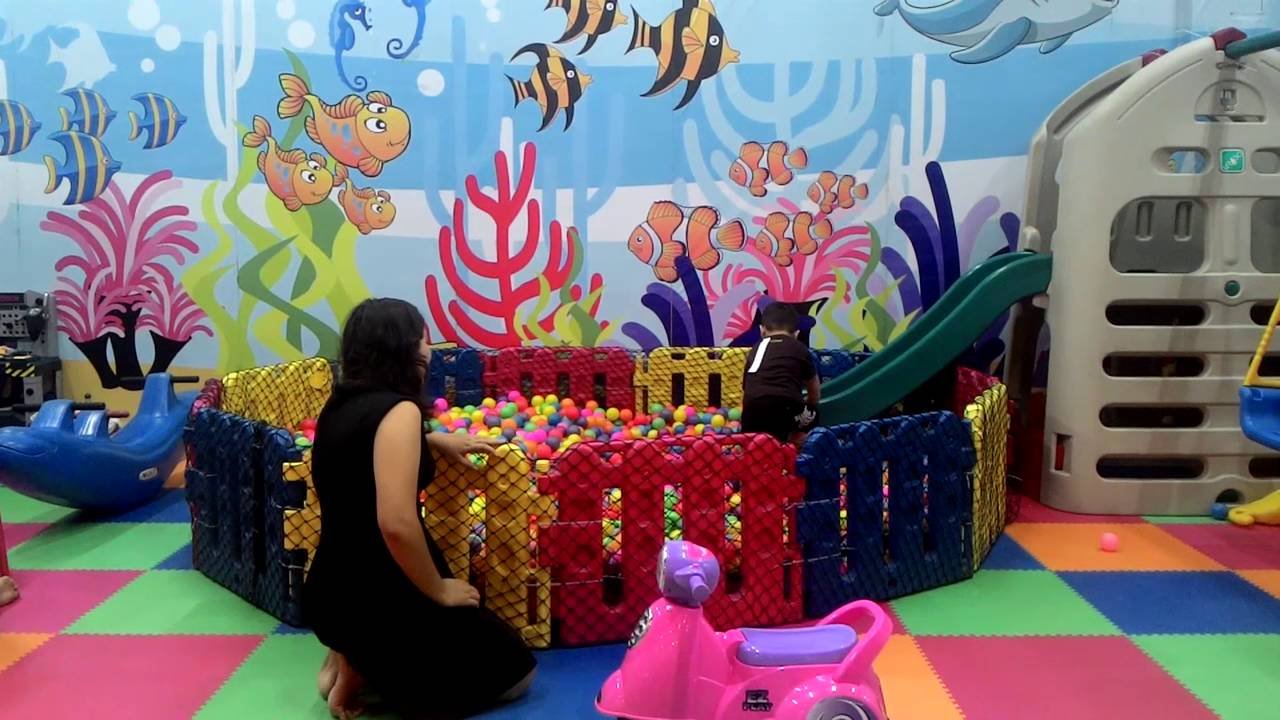 This spot offers plenty of room to roam and run. Active play is the name of the game here. You'll find mini cars and a panda toy garden, plus there's a pirates' boat. Jurassic Island is located on the eastern side of the city, at Metro Indah Mall (MIM).
Metro Indah Mall, Lantai UG Blok B3, Jalan Soekarno Hatta No 590, Sekejati, Buahbatu, Bandung
P: +62858-7112-5277
IG: mim_bandung
Website
9. Kidzoona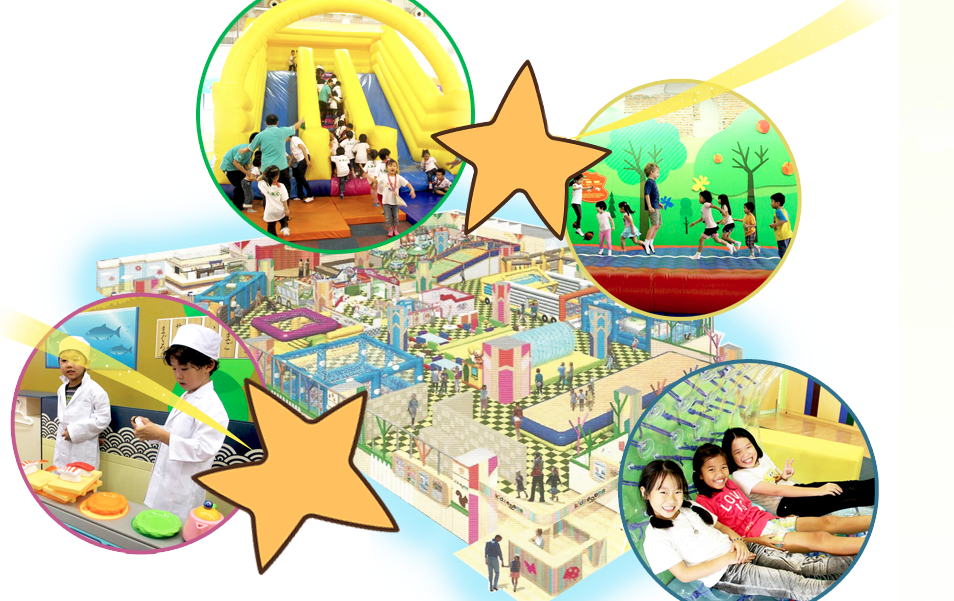 If your kid is a fan of ball pits, there's a spectacular one at Kidzoona. Other highlights include a playground and a mini-market, with plenty of market toys to play. When it comes to guided activities consider Kidzoona as the game masters offer plenty to the kids.
23 Paskal Shopping Center, Jl. Pasir Kaliki No.25 – 27, Kb. Jeruk, Kec. Andir, Bandung
P: (+6222) 20569517
Website
10. Panama Park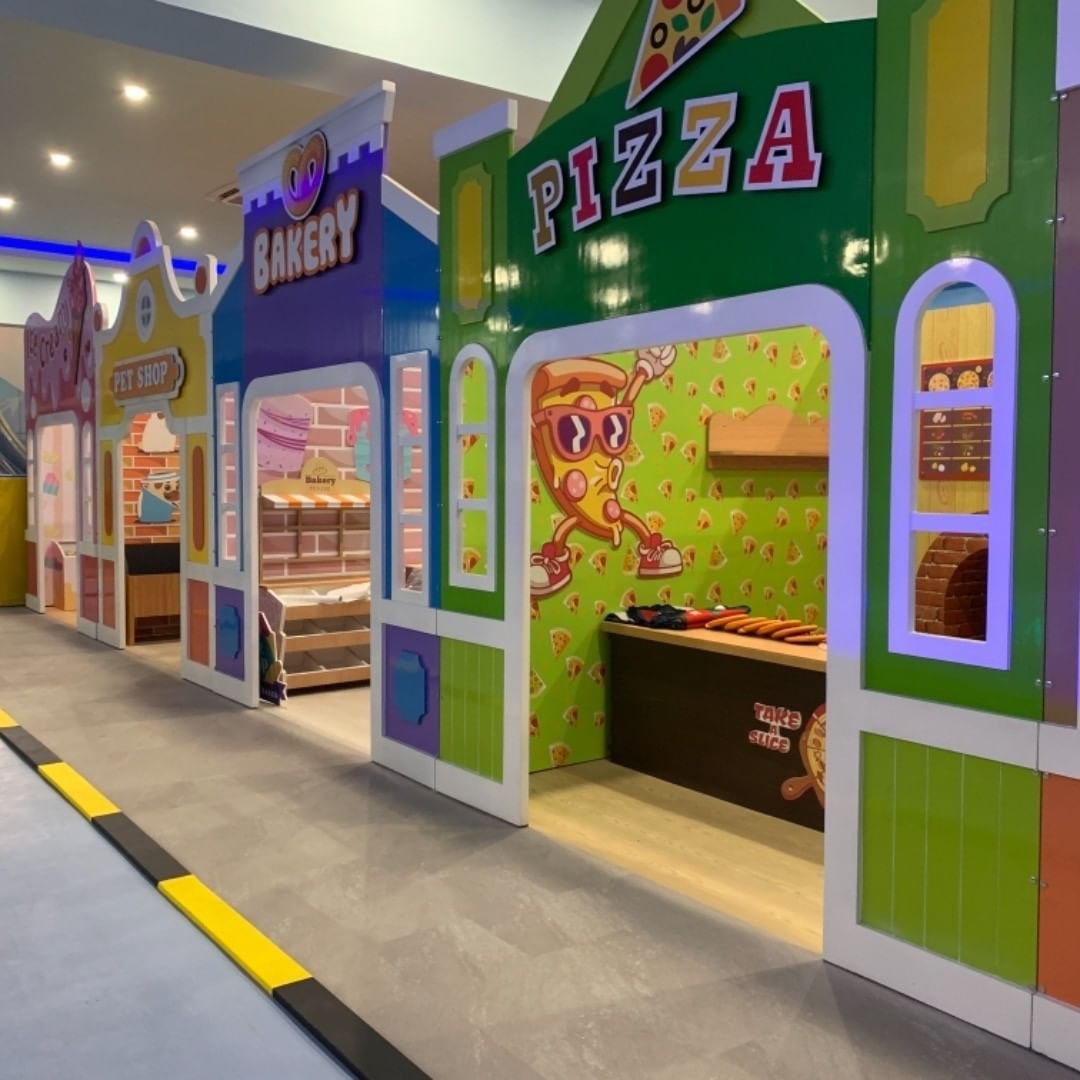 West of the city, Panama Park is a unique place in Bandung because it offers an occasion to step on real snow for the little ones. Grab your jacket because its snow park is a great place for children to play in the snow. Kids will also find a special volcano slide there to glide like lava. Other play space areas at Panama park have fantastic lightning.
Jl. Jend. Sudirman No.825, Cijerah, Kec. Bandung Kulon, Bandung
P: +62822-1333-3825
IG: panamapark825bdg
Website
By: William Kohler