Bali is a perfect destination for a fun-filled girls' trip getaway with a wide range of activities to choose from to make your trip unforgettable. Here are some fun things to do in Bali for a girls' trip:
Fun Things To To in Bali For Girls Trip
Beach Club Hopping
Bali has numerous beach clubs with stunning ocean views, delicious cocktails, and a lively atmosphere. You can hop from one beach club to another and enjoy the sunshine, music, and drinks.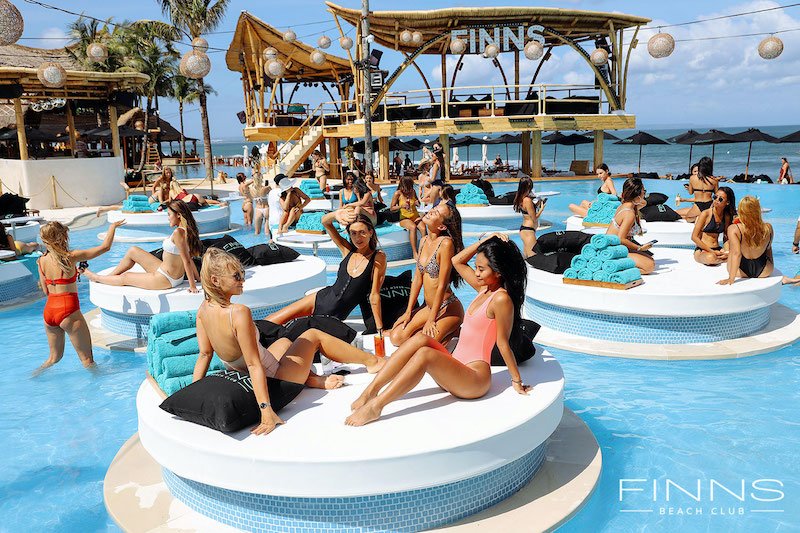 ATV Adventure in Bali
Go on an off-road adventure with an ATV tour through Bali's lush jungle and rice paddies. It's an exciting way to explore Bali's natural beauty. Credit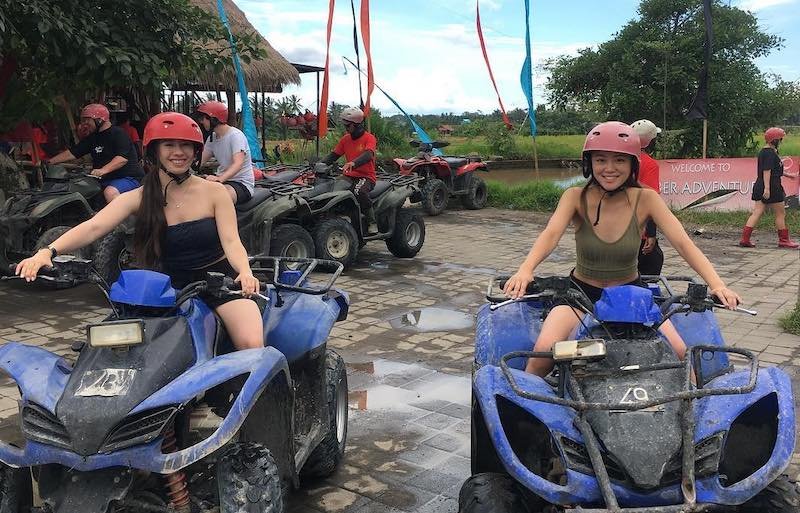 Swing into Adventure with Bali's Adventure Swings! 
These adrenaline-pumping swings offer stunning views of Bali's natural beauty, set up in the jungle or atop hills. Some popular options include the Bali Swing, Alas Harum Swing, Zen Hideaway Swing, and Tegalalang Rice Terrace Swing. Each location has different swings, heights, and views, so there's something for everyone. For more information, visit their websites or contact them directly:
Bali Swing: Jl. Dewi Saraswati No.7, Bongkasa Pertiwi, Abiansemal, Badung Regency, Bali 80352, Phone: +62 813-3938-8881, Website: https://baliswing.com/
Zen Hideaway Swing: Bongkasa Pertiwi, Abiansemal, Badung Regency, Bali 80352, Phone: +62 813-3846-7608, Website: https://www.zenhideaway.com/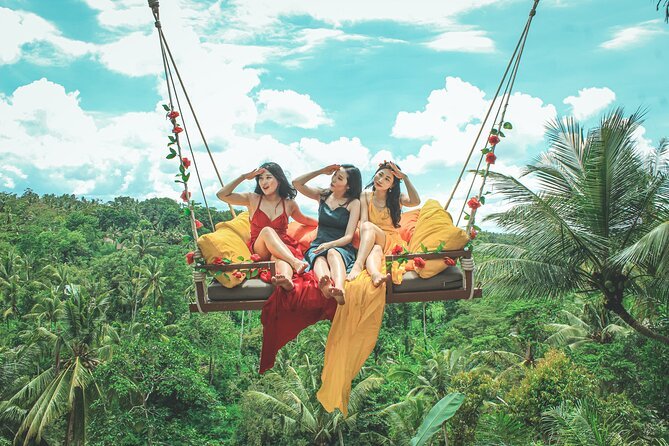 Photo Credit
Island Hopping and Sunset Cruise
Bali is surrounded by many beautiful islands that are worth exploring. You can take a day trip to Nusa Lembongan, Nusa Penida, or Gili Islands, and enjoy snorkeling, swimming, and beach hopping.
Take a sunset cruise and enjoy the beautiful colors of the sky as you sail around Bali. Many sunset cruises include dinner and drinks, making it the perfect way to relax and unwind
Scuba Diving: Bali is also a great destination for scuba diving, with many dive sites around the island. You and your girlfriends can discover Bali's underwater world and spot some amazing marine life.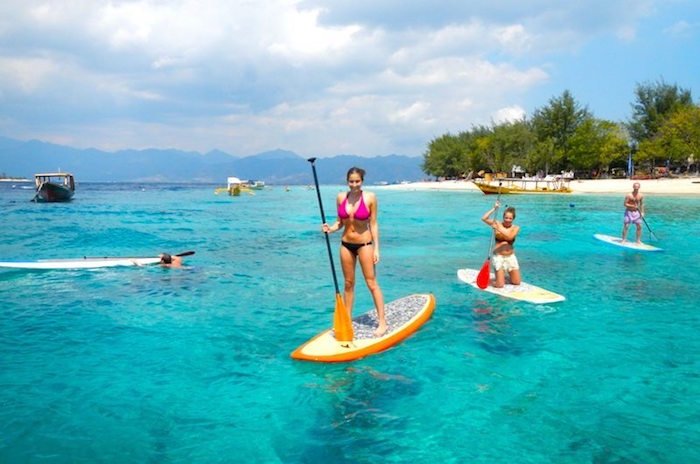 Balinese Cooking Class
Learn how to cook delicious Balinese cuisine in a cooking class. You can also visit the local markets to buy ingredients and learn about Balinese spices and flavors.
Spa Day
Bali is known for its luxurious spas, and it's the perfect place for a relaxing spa day with your girlfriends. You can indulge in massages, facials, and other beauty treatments.
Enjoy The Dining Scene in Bali
Bali is a food lover's paradise, with a diverse and vibrant dining scene that offers something for everyone. Whether you're looking for local Balinese cuisine, international flavors, vegan or fusion dishes, Bali has it all. From trendy cafes and chic restaurants to casual warungs and street food vendors. 
Party Night
Bali has a vibrant nightlife scene, and it's the perfect place to let loose and dance the night away. You can hit up some of the island's hottest clubs and bars and have a night to remember.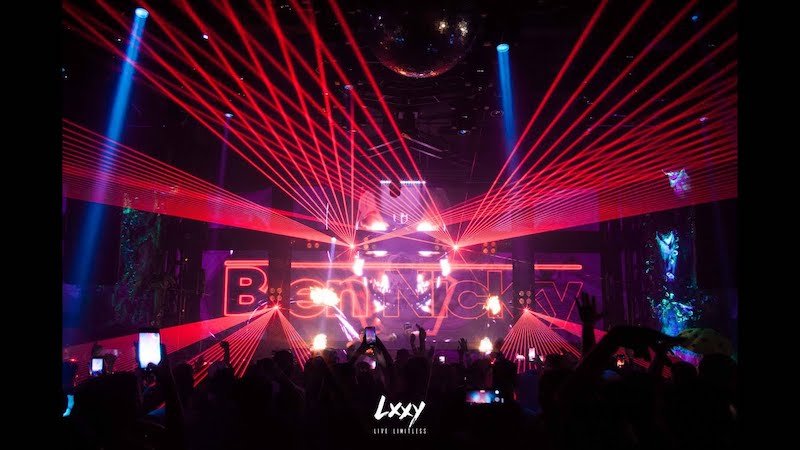 Golfing Girls Trip in Bali

Bali has many activities to offer including golfing. Bali has many beautiful golf courses at affordable prices. With a combination of well-maintained courses and magnificent views of Bali nature, golfing in Bali is like an escape. Find out where you can aim for a hole-in-one or simply practice your swing at one of the world's best destinations. Read more