Looking for a more authentic culinary experience during your Bali holiday? Then you must try the island's indigenous snacks! You may have skipped them before while searching for souvenirs in local markets, but now you can (must!) make this variant of 'jaje pasar' traditional snacks your shopping priority. These delectable bites, often hailed as something sweet to enjoy as light bites in-between dining times, are the perfect companions to a soothing cup of tea or invigorating coffee. So please, let us entice you with this extensive list of Bali's most delicious traditional snacks!
Bali's Best Traditional Snacks: A Culinary Journey of Sweet Delights
Bubur Injin: The Velvety Elixir of Bali's Mornings and Evenings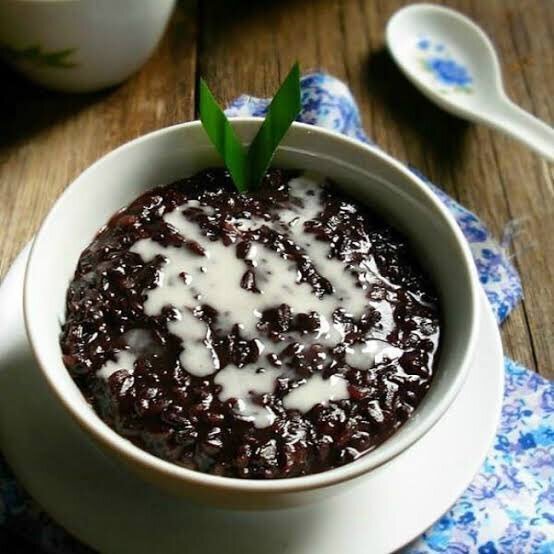 Imagine starting your day with a bowl of Bubur Injin, a captivating concoction made from the finest black glutinous rice. This Bali specialty, revered for its versatility, graces breakfast tables as readily as it does the dessert course. The allure lies in its delicate sweetness and irresistibly smooth texture, a true testament to the culinary prowess of the Balinese. Topped generously with luscious coconut cream, this dish is a symphony of flavors that resonates from morning until night.
Jaje Begina: Timeless Elegance in Every Bite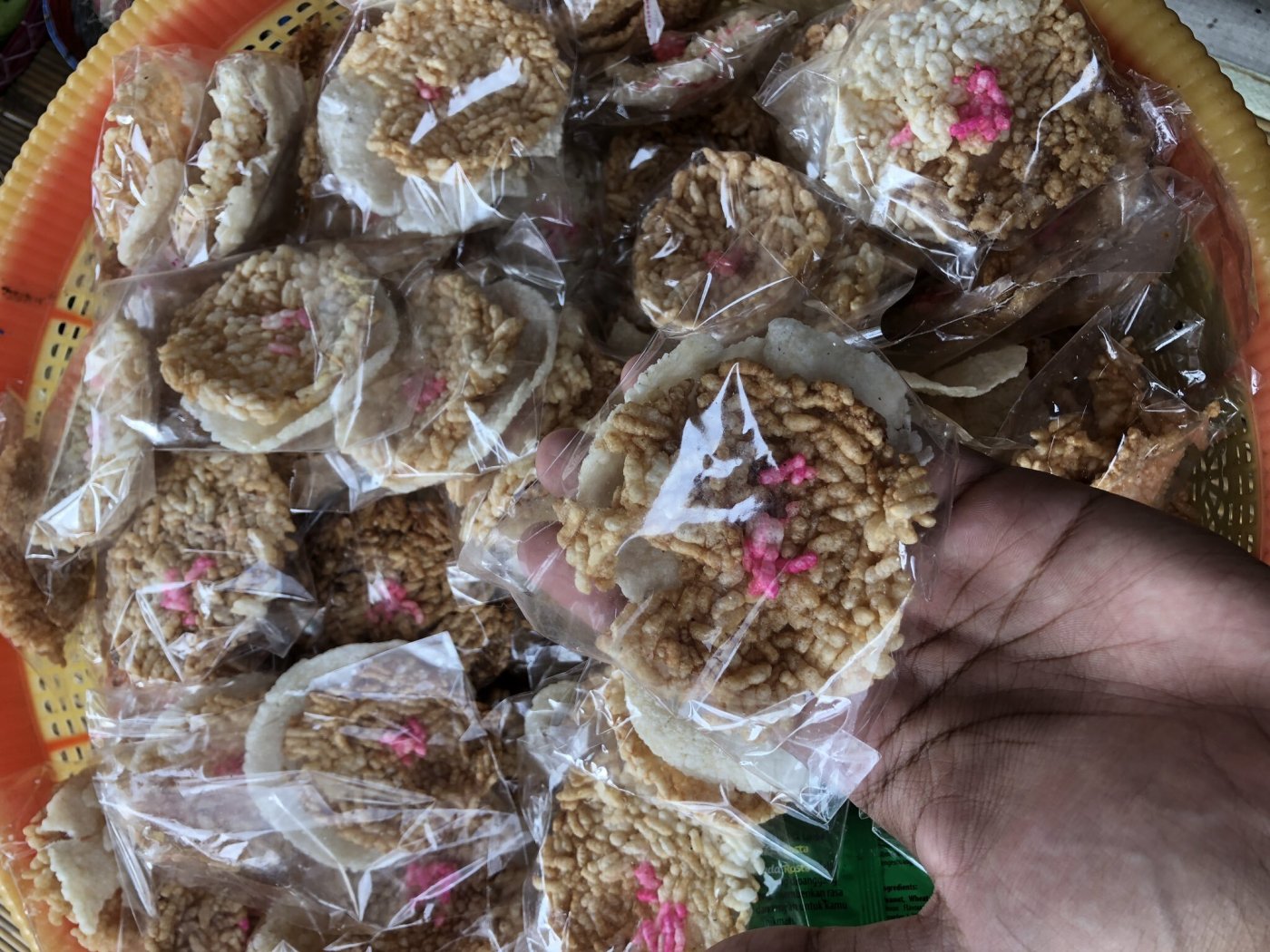 Get ready to be swept off your feet by the timeless charm of Jaje Begina! These bite-sized wonders are like edible works of art, made from steamed white glutinous rice that's transformed into delicate discs. Some sport a splash of vibrant colors, while others stay au naturel. After a sun-drying session, they're fried to crispy perfection. Picture this: one nibble, and you're hooked! No wonder these little treats are favorites during Balinese ceremonies, adding a touch of glam to the island's cultural vibe.
Jaje Bendu: A Glimpse into Jembrana's Culinary Charms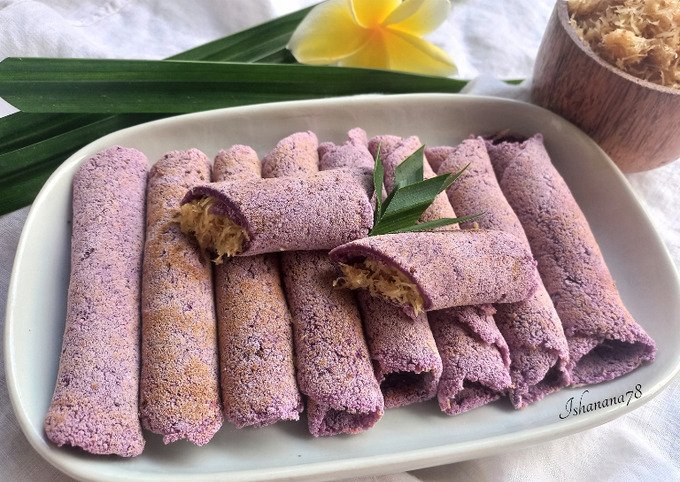 If you're wandering into Jembrana, keep your taste buds on alert for Jaje Bendu—they're like tiny flavor bombs! These cuties are made from sticky rice, stuffed with grated coconut and Bali's famous palm sugar, then wrapped up in banana leaves. Size isn't everything, because one taste of these can trigger a snacking obsession!
Jaje Cerorot: A Journey of Scent, Taste, and Texture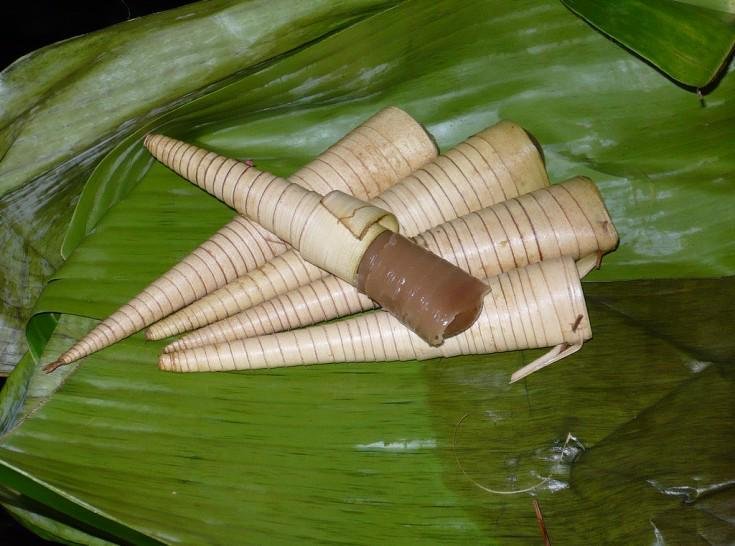 Imagine tiny funnel-shaped delights that whisk your senses away on a flavorful adventure—that's Jaje Cerorot for you! Made from a blend of rice flour, fragrant palm sugar, and creamy coconut milk, they're cozily tucked in young coconut leaves and steamed to perfection. The result? Aromas that make your nose twitch with joy, textures that melt like marshmallows, and flavors that scream "Bali!"
Jaje Laklak: A Sweet Serenade for the Senses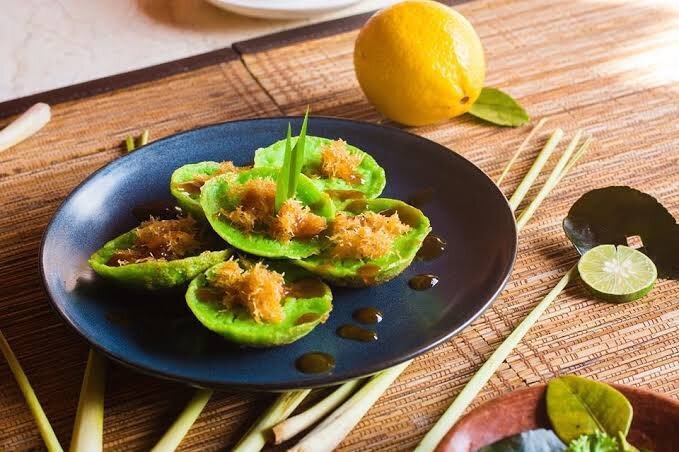 As the sun dips low, get ready for a serenade of flavors with Jaje Laklak. They're like the rock stars of the snack world, with velvety textures and a sweet and savory dance that'll have your taste buds applauding. Imagine a sprinkle of grated coconut and a drizzle of palm sugar sauce—it's like a foodie's dream come true. Perfect for cozy coffee dates or zen tea moments!
Kaliadrem: A Time-Honored Triangle of Flavor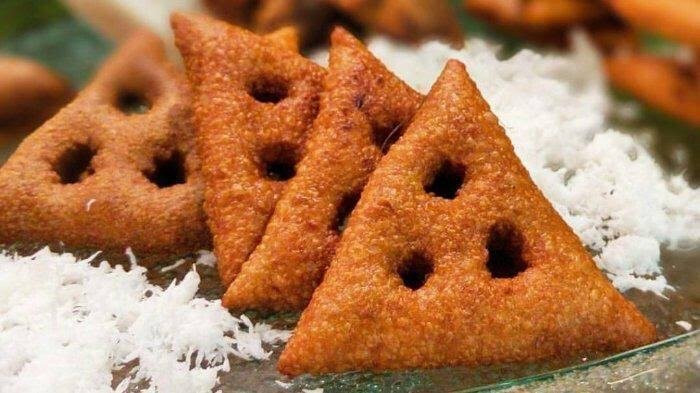 Traveling through Bali's food scene? Don't miss out on Kaliadrem, the triangular treasure that'll take your taste buds on a joy ride! Imagine crunchy sesame seeds meeting tender rice layers for a flavor-packed adventure. It's like Bali's tradition and taste rolled into one; you'll find them at bustling markets or festive Galungan celebrations.
Orog Orog: A 'Mashed Cassava' Creation Worth Savoring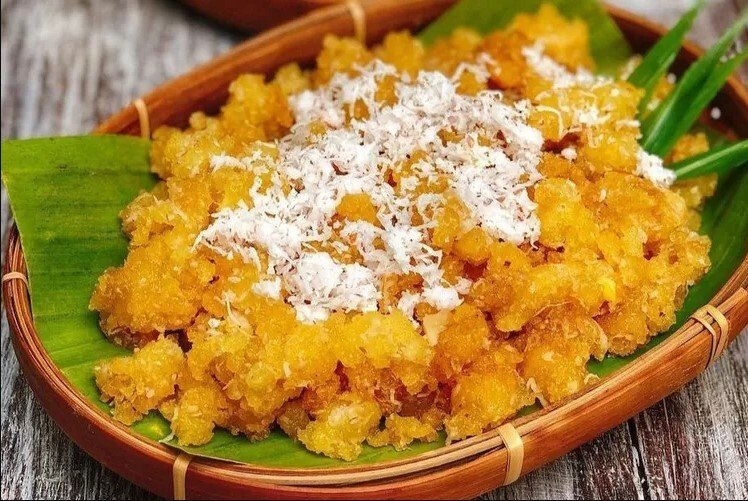 Say hello to Orog Orog, the humble snack with a flair for fabulousness! Made from grated cassava and palm sugar, it's a sweet symphony of nutty goodness. Think of it as Bali's culinary artistry, with grated coconut as the finishing touch. Each bite is like a passport to Bali's food heritage, where tradition meets innovation in the tastiest way.
Pisang Rai: An Emblem of Simplicity and Flavor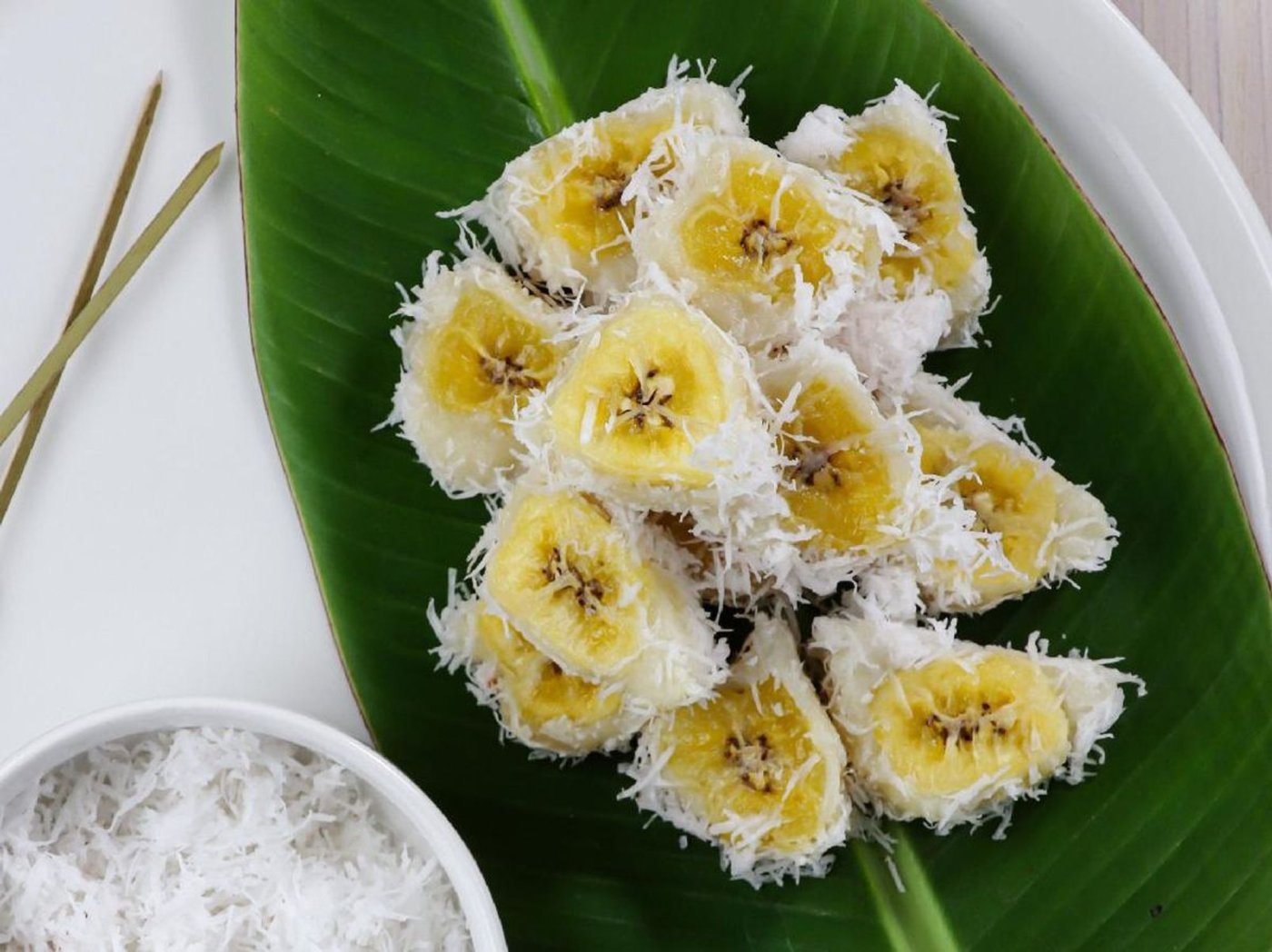 Pause at Bali's markets and let Pisang Rai steal your heart. These banana slices, cuddled in coconut and kissed by 'saus kinca' (thick brown sugar sauce), are the embodiment of simple pleasures. Balinese tradition meets snacking delight, and every bite is a mini vacation for your taste buds!