Rejoice for all Italian food connoisseurs in Jakarta! Ambiente Ristorante, has been given a modern remake. Yes, you heard it right. This legendary Italian restaurant has a 20-year tradition of serving high-quality Italian food, as you may know, is located on the mezzanine floor of Aryaduta Menteng. With plenty of new Italian restaurants spawning in the city, none have captured the elusive memories of this fully-charmed restaurant.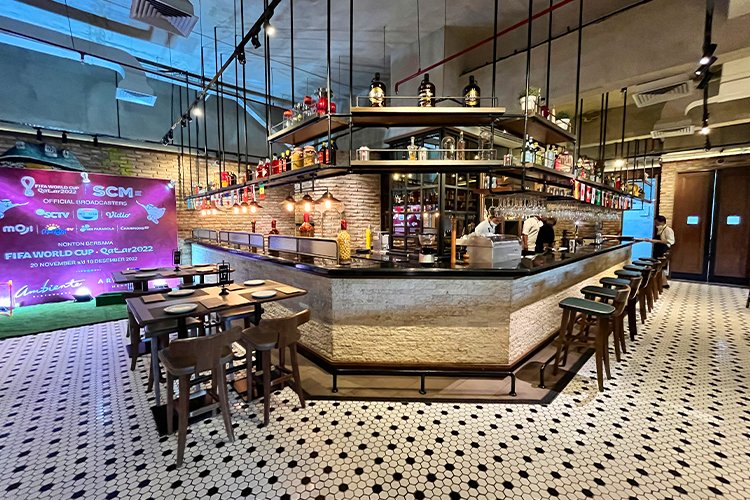 Step through the doors of Ambiente Ristorante, and the whole room feels like it could float in great fascination. The extensive bar and the open-fire oven for pizza are the first things you notice. The monochromatic mosaic tiles and iron accents set the mood in rustic sophistication. The restaurant's windows flood the space with light, while delicate iron racks with jars and bottles showcase a warm interior with dark wood for an intimate mood. With plants winding up and around as you can see through the windows, it's like you're perching on a well-manicured indoor mezzanine patio.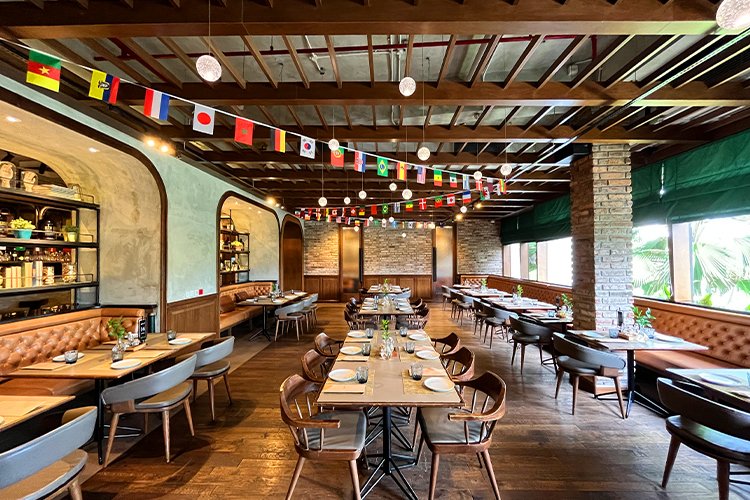 For an intimate and private purpose, Ambiente Ristorante features private dining rooms for extraordinary occasions. A remarkable painting and chandelier promise to elevate your memorable dining experience. Meanwhile, the foyer is perfect for grazing around or just having a break on cushioned comfy sofas and low-end tables.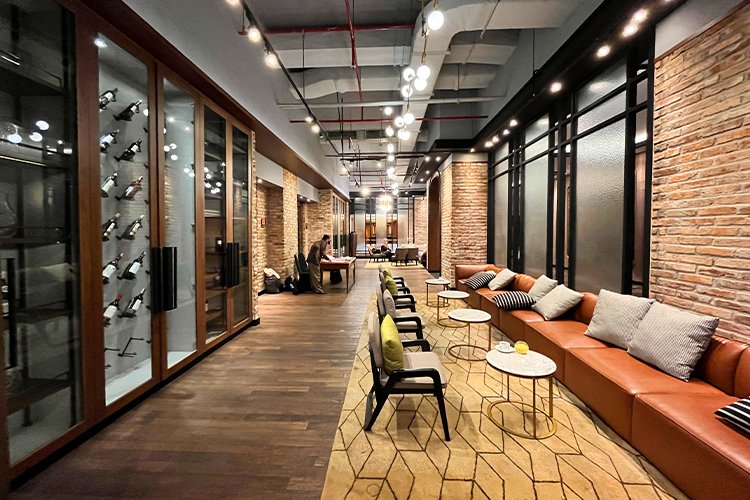 "Aryaduta Menteng is proud to reopen Ambiente Ristorante, we want to revive Ambiente Ristorante, which previously had a name in Jakarta," said Fajar Sukarno as General Manager of Aryaduta Menteng.
Helmed by Chef Gilang Dipratama, as the new Sous Chef of Ambiente Ristorante, he and his team have been able to focus on crafting a series of outstanding dishes after another. Gained major culinary experiences overseas in German, Maldives, and Dubai, expect a myriad of flavorful dishes in the form of a culinary collective in the hands of the talented Chef Gilang Dipratama. With the new extensive dishes on the menu, without question, he still keeps some of the classic and signature menu here.
"We hope that with the presence of a new and talented young chef in presenting authentic Italian menus in accordance with a modern approach, Ambiente Ristorante can compete with so many typical Italian restaurants located in hotels and independently," added Fajar Sukarno.
As you would expect from the name, the handmade pizzas are why you come here, and there are plenty of them to choose from. The open kitchen where they are making the pizza allows you to see the handmade pizza coming out fresh. Their classic Margherita is outstanding and should be your first choice here. With tomato sauce, mozzarella, bocconcini, and torn basil, nothing beats this classic right down the belly.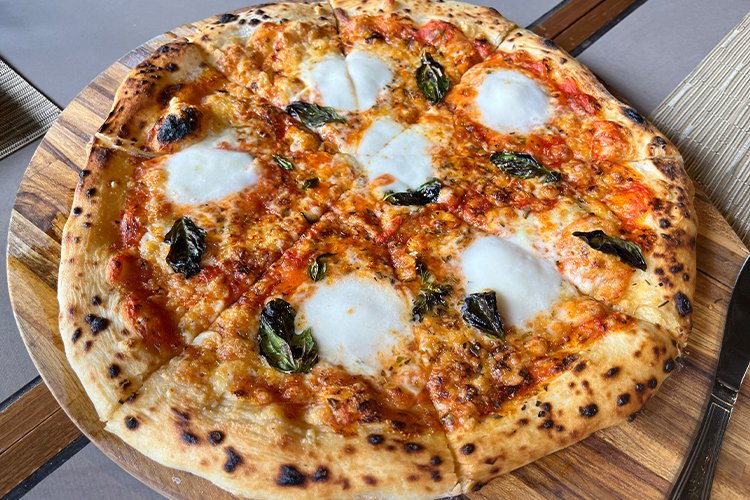 Their pizzas have that perfect, pillowy-soft, blistered crust, and are easy to chew. The key ingredient they use is biga dough that has been fermented for 48 hours. If you want something a little different, we recommend their signature Ambiente Pizza. This over-the-top pizza that we adore is made with charcoal black dough, mozzarella, cherry tomato, grilled zucchini, mascarpone cheese, torn basil, and a generous amount of smoked salmon as the cherry on top.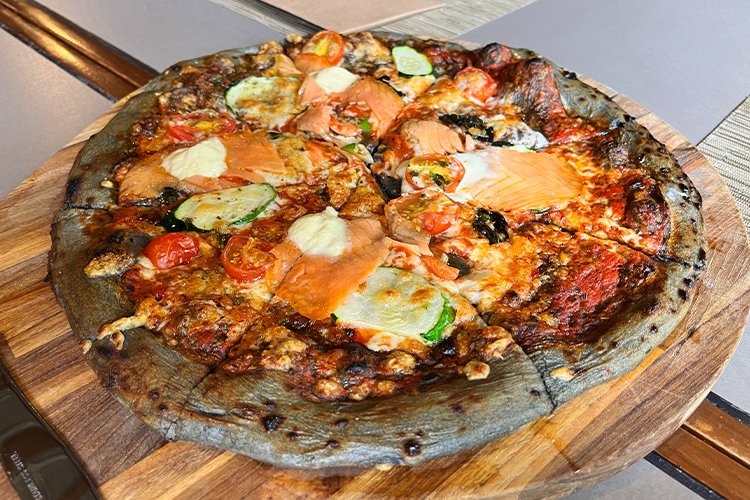 To complete the ultimate Italian experience, why not order Ambiente Ristorante's new menu Lobster Squid Ink Tortellini? It's precisely executed. The chunky black tortellini is coupled with a generous chopped lobster filling, exquisite seafood bisque sauce, dill, parmesan foam, and tobiko, with the sharp saltiness and flavorful kick ringing in every bite.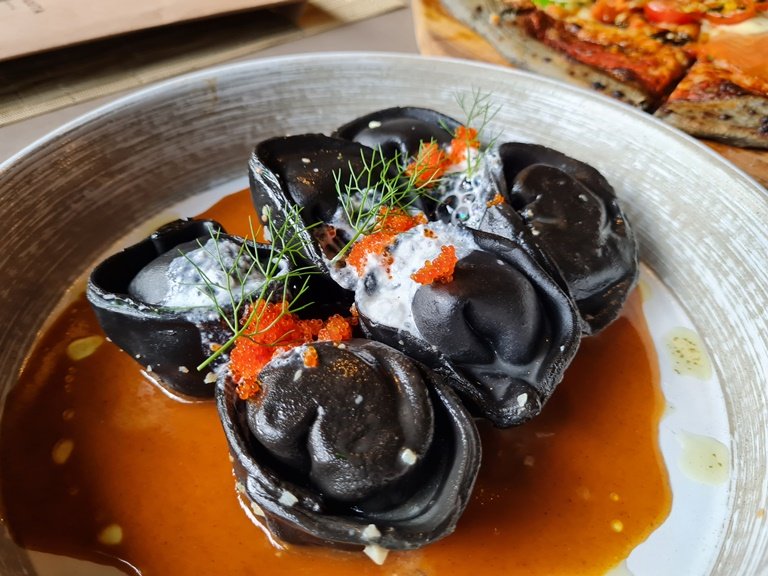 Besides pizza and pasta, Chef Gilang puts a shine on creating the steak that carnivores will surely love. Tomahawk Alla Griglia serves an MB5 grilled wagyu tomahawk studded with delicate salsa verde, aromatic rosemary chunky potato, red wine reduction sauce, and grilled veggies. Think meaty medium texture, we suggest medium rare or medium doneness. The tender meat and juicy meat is all held together by assertive sauces and sides. The regular menu serves up to 100 grams of meat, meanwhile, the 1 kg version is just perfect for sharing.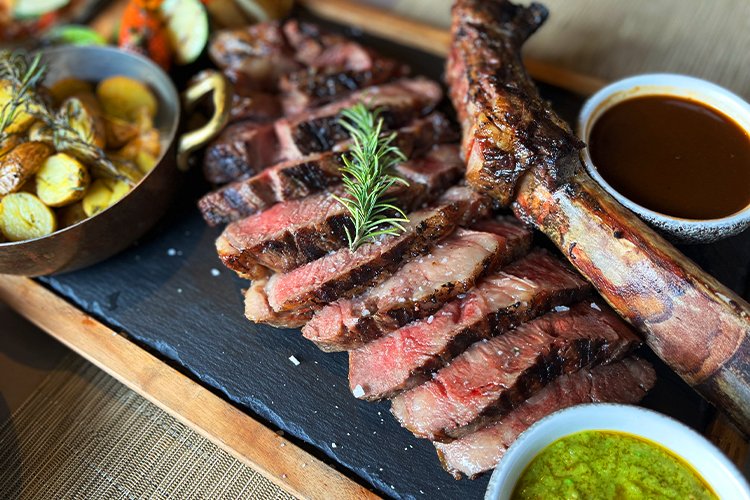 For dessert, you can score a particularly tidy tiramisu here called Classic Tiramisu Espresso. For a warm and sublime sensation, Chef Gilang uses gingerbread for the tiramisu base then soaked in espresso. On top, the poured ginger powder and cocoa over the tiramisu tickle both your smell and taste senses. The tiny pipet embedded is filled with rum and kahlua, giving a real kick to this sublime tiramisu to another level. Give it a try!
Wine, of course, is the focus here, with glasses of some of the world's best bottles available to try. The team knows a thing or two about the tipples on offer, and they are more than happy to help navigate the list. For cocktails, you just can't go wrong with the famous Margarita to wind down.
Aryaduta Menteng, Mezzanine Floor
Jl. Prajurit KKO Usman Harun No 44-48
Phone: +62 21 23521234
Instagram: @ambienteristorante
Email: [email protected]