Travelling has become one of the essential needs for today's modern society with its productive lifestyle. Lately, a trend highlighting Hidden Gem has been buzzing on social media. Hidden Gem is when people find a new and hidden destination that is worth it to visit. With the growing popularity of the travelling trend which we can see from the high number of views, likes and comments on photo posts, online videos and social media, this travel activity has then become a desired and targeted thing to do by people from all levels of society. In addition, supported by various social media platforms, many content creators were born who joined this trend. This has led to the increasing exposure to new tourist destinations. Then it helps the destination to generate employment for the surrounding community.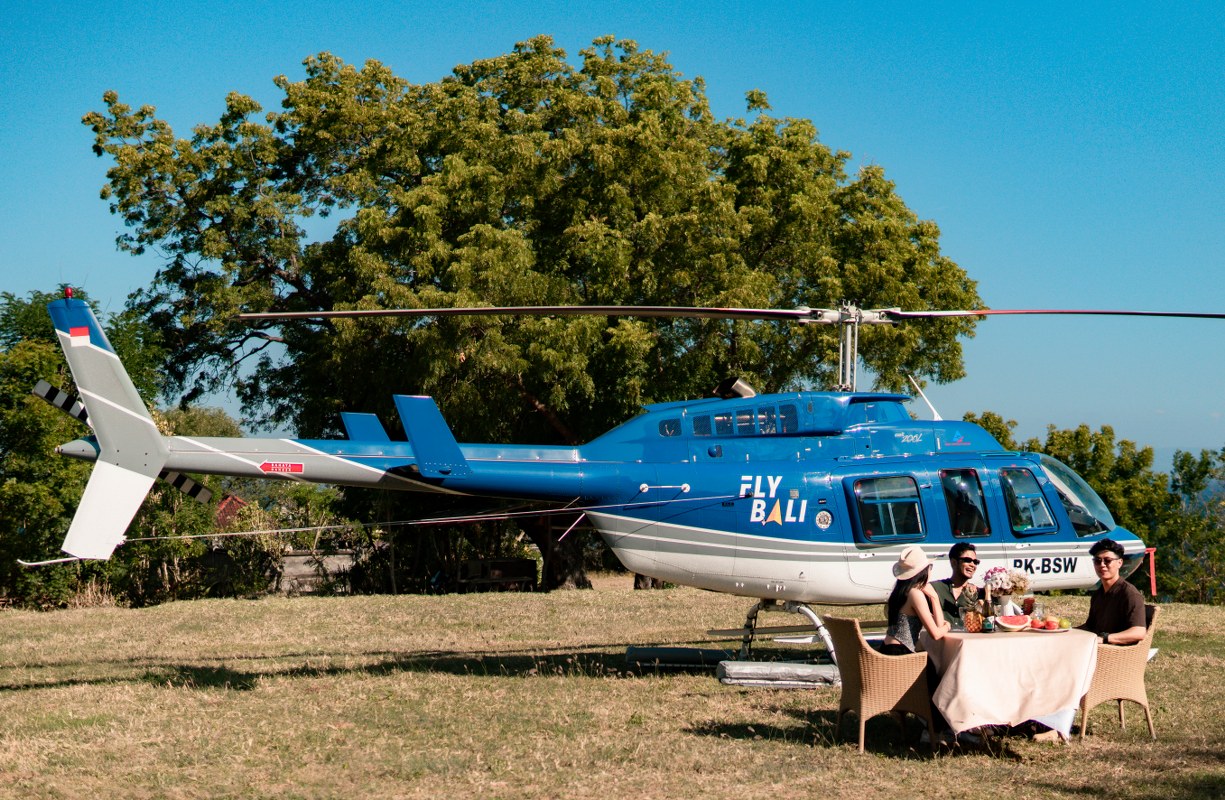 Bali is already one of the favourite and well-known destinations both in Indonesia and around the world. In January 2023, Bali was ranked 2nd as the world's top tourist destination by TripAdvisor through the annual Travelers' Choice Award for Destinations. The natural beauty of Bali, nicknamed "Island of God" is second to none. The beauty of Bali can be enjoyed from various sides. In the North, there is Lovina Beach with dolphins that spoil the eyes that appear every sunrise. On the East side, it is the spotlight of diving and snorkelling spots with stunning underwater beauty. Nusa Penida and Lembongan as the easternmost side of Bali are also stunning. Travellers will be impressed with iconic islands and high cliffs. West Bali National Park, is one of the favourite destinations for tourists visiting the western part of Bali with its beautiful tropical climate and preserved animal life. Lastly, the southern part of Bali is the centre of the tourist crowd with various beautiful beaches.
Now, FLY BALI is here to complement and pamper tourists from all over the world with an exciting experience of seeing Bali and its surroundings from 14,000 feet above sea level. Starting from the icon of Bali's pride, Garuda Wisnu Kencana Cultural Park, majestic mountains such as Mount Batur, Mount Abang and Mount Agung, beautiful islands such as Nusa Penida and Lembongan. Furthermore, now FLY BALI serves trips to Gili Trawangan and Gili Air, Lombok which are also top of mind travellers who are on vacation in Bali.
Helicopters, which are classified as rotary wings aircraft, are a reliable air transportation option because they are practical, more flexible than aeroplanes classified as fixed wings. In Addition to rescue and medical evacuation needs, helicopter tours are also becoming a new tourism need. In various countries helicopter tourism is nothing new, for example in the United States with one helicopter tour operator providing tours around the Statue of Liberty in New York since 2012.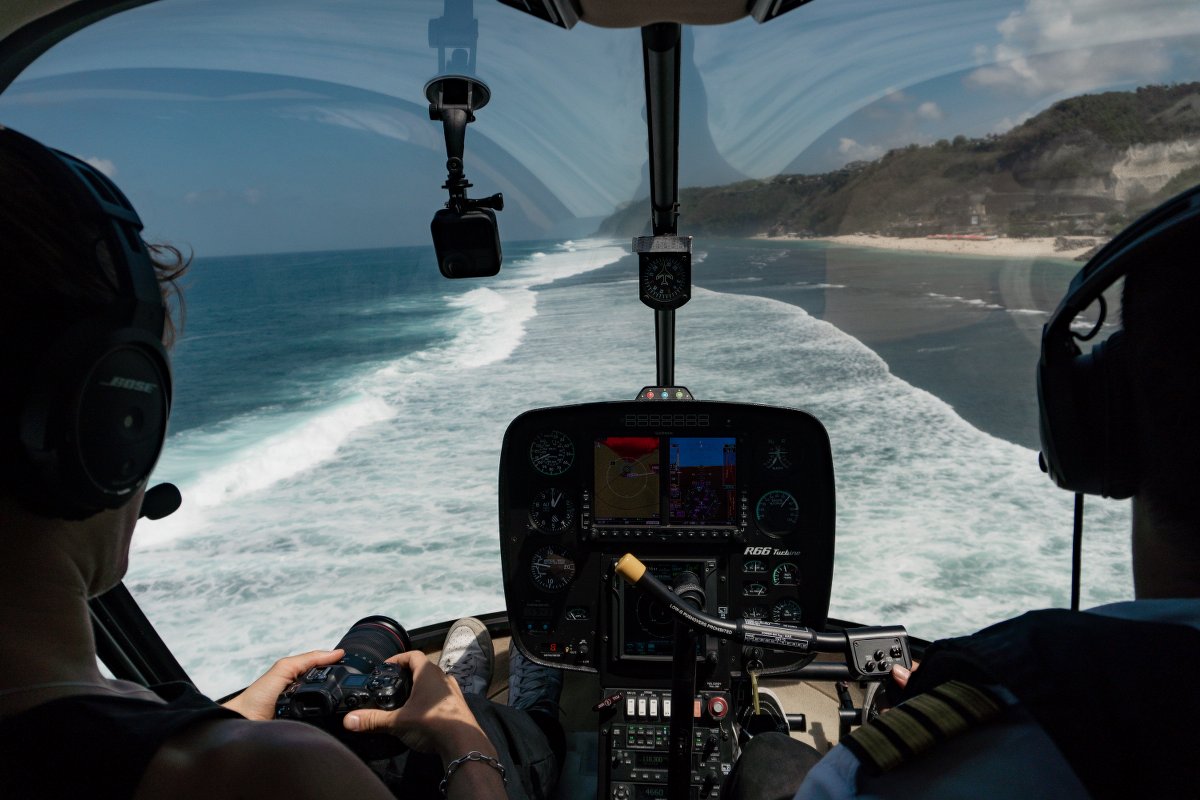 Now, a helicopter tour in Bali is also available. Initiated by Captain Harriko Fesfusi and Mrs. Marina Trudy, FLY BALI began operating in 2019 and continues to create a selection of helicopter tour packages with a variety of eye-catching destinations. FLY BALI also continues to restore and develop the main heliport located in Melasti, Ungasan with complete and comfortable facilities as part of its mission to continuously strive to provide the best safety and experience through operational procedures and services from a competent implementation team. FLY BALI is able to pick up and drop off to various areas in Bali and beyond for every one. FLY BALI also has a base in Ubud, Karangasem and Pesanggaran areas. 
Welcoming the return of the tourism industry and the arrival of tourists to Bali in 2023, FLY BALI immediately welcomed the development of Mason Adventures, one of the Adventure Tour operators in opening a heliport location in Ubud. In addition, FLY BALI also expanded its wings into further East Indonesia, Sumba and Bajo by carrying the FLY SUMBA and FLY BAJO brands. FLY SUMBA and FLY BAJO offer the beauty of Padar Island, which is an icon of the Labuan Bajo area to the rich culture of Sumba, which is reflected in Ratenggaro Village. These two destinations are certainly part of the flagship tour packages from FLY BAJO and FLY SUMBA.
Seeing that the tourism industry has become active again, and also the incredible potential of helicopter tours in Bali, FLY BALI realises that there is an opportunity to contribute and start making an impact on various parties. In addition to collaborating with local communities and tourism actors within them, FLY BALI also channelled a number of funds to the Pita Kuning Anak Indonesia Foundation, as a form of concern for children fighting cancer. Complementing Indonesia's independence day on August 17, 2023, FLY BALI invited the Pita Kuning Anak Indonesia Foundation to Fly Bali Heliport, to celebrate Indonesia's independence together. In Addition to donating, the event, which was designed with the theme "Merdeka Meraih Cita-Cita", was filled with smiles and laughter from younger cancer fighters who were given the opportunity to enjoy a helicopter tour with FLY BALI. The 17th competition was also held to make the event more exciting. This event is designed not only to make donations, FLY BALI wants every child, on Indonesia's independence day, to be free to achieve their goals, free to dream of becoming what they want to be in the future without having to be shackled by negative stigmas. The event and theme then became the first step in implementing FLY BALI's "Encouraging The Next Generation to Dream Big and Reach for The Sky" program.
In September 2023, FLY BALI also started a collaboration with the Happy Hearts Indonesia Foundation, where Fly Bali committed to fundraising to build a new PAUD (Early Childhood Education) level school for children in Central Sumba and invited FLY BALI customers to contribute together. Beyond just expanding through the FLY SUMBA brand, FLY BALI realises that there are still many schools that are not suitable, in Eastern Indonesia. Together with the Happy Hearts Indonesia Foundation, FLY BALI wants to make every child's freedom to reach their goals and dreams, starting with a decent school building as a place to knit dreams.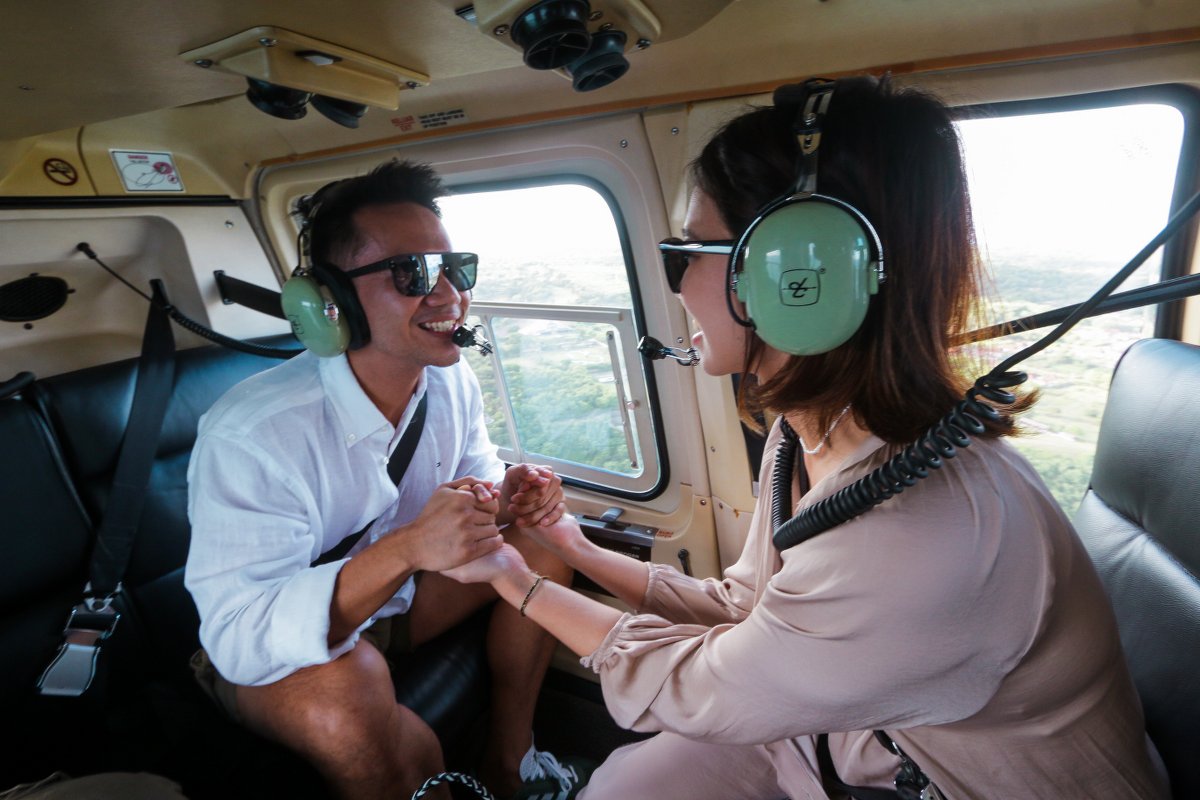 In channelling positive impact, FLY BALI is rooted in three key areas that are near and close to their heart: education, children's health, and prosperity.