The summer holiday is the best time to spend with family and loved ones. A time tightening the bond of the family. Time to reflect on and thank the family we had. That is why, Summer vacation with family is important to revive and have fun. If you are looking for a place to stay in Canggu, you can try this family villa in Canggu, Nara Villa. 
Nara Villa has a modern-style abode with unique interior art and an extensive garden and swimming pool for special events with friends and family. The luxurious features of the Four/Five Bedroom Villa with a Private Pool are suitable for families in this summer season to spend intimate time in Bali. 
Accommodating big groups, this villa was huge and all bedrooms were spacious with en suite bathrooms. Not just that, the pool, living & dining area is enough to hold a small fun game with family. This was perfect if you want to entertain & have guests over.
Showing the ambiance like your own home, Nara Villa is already set up with the kitchen  & its appliances. You can cook or heat up your food. All these amenities were intended to make your stay with your family more enjoyable. 
If you want to do karaoke or have a small event that needs a louder sound to command, the villa also provides a sound system on the poolside. Besides that, all bed sheets & towels could be swapped with new ones and rooms would be cleaned every 2 days or per your request.
Even though this villa is a family villa, Nara Villa still looks so beautiful and luxurious. The staff is very humble, friendly and helpful. The location is also very strategic as you can sense the Canggu vibes.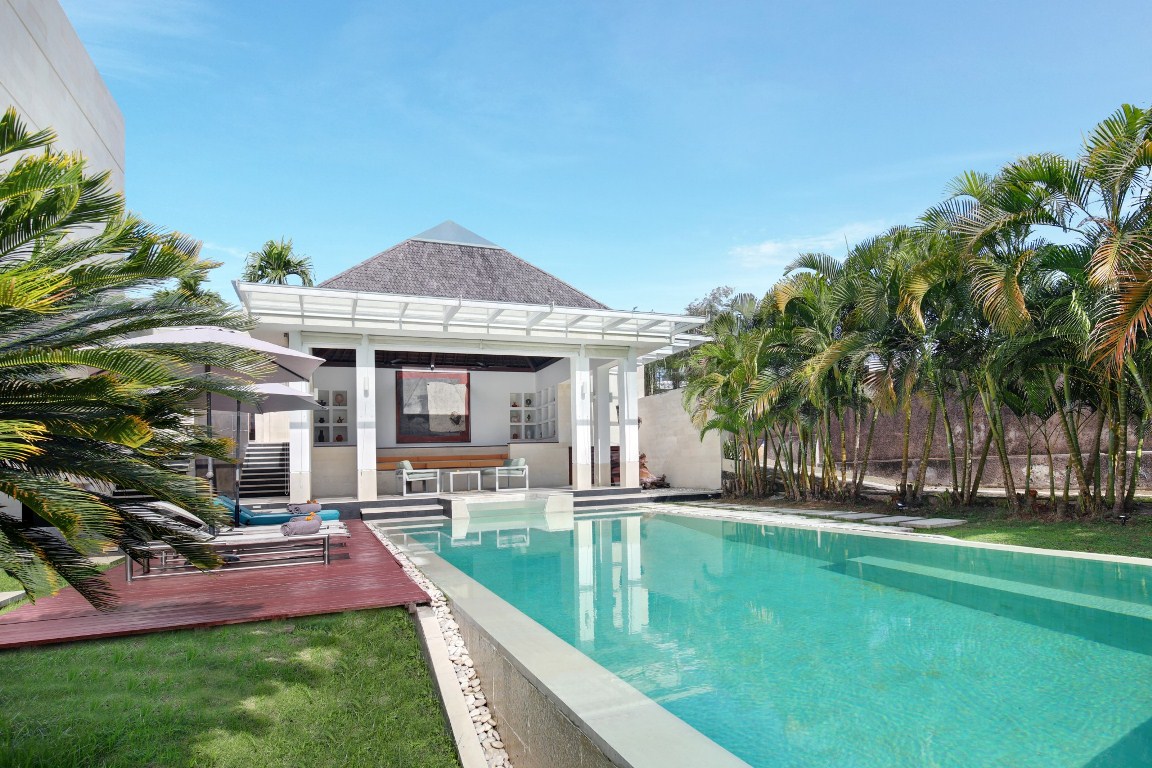 Nara Villa is complete with a living room, dining room, kitchen, and private pool that will make you feel at home with your beloved family. Located in one of the hyped areas in Bali, it's Canggu, home to several cafes, restaurants, and the best beach club to create an unforgettable trip in Bali.
So, if you are longing for a family villa in Canggu for the experience of staying in your own home, come to Nara Villa. Learn more about Nara Villa Canggu on Instagram at @naracanggu or contact us here.