Are you thinking about where to go for your next vacation? Perhaps an Indonesia cruise is your answer. Indonesia is an enchanting archipelago that is rich in culture and natural wonders. From the lively city of Jakarta to the breathtaking beaches of Lombok, Indonesia has something for everyone. This article will highlight five of the best places to visit during your time in Indonesia.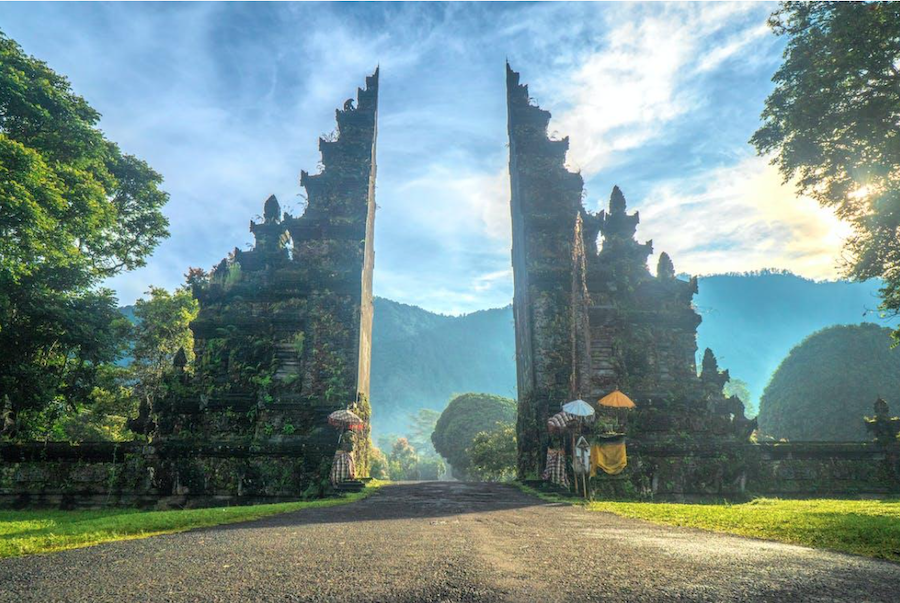 Copyright: Oleksandr Canary Islands on Pexels l Licence: CC0 Public Domain
Exploring the Many Wonders of Indonesia 
Indonesia is a country in Southeast Asia home to over 17,000 islands, each with unique features. The country boasts diverse landscapes, lively culture, and convivial hospitality. From the Komodo National Park in the Lesser Sunda Islands to the Borobudur Temple in Muntilan, you are found to find something that suits your interests. Here are five must-see destinations when touring Indonesia:
1. Discovering the Beauty of Bali 
Bali is known as the 'Island of the Gods' and can be found west of the Lesser Sunda Islands. This island is known for its volcanic mountains, rice paddies, and coral reefs. Bali has a unique blend of natural beauty, from its volcanic mountain views and beaches and a religious experience from the many ancient temples.  
The town of Ubud is considered the cultural heart of Bali, where you can find arts and crafts markets, the Monkey rainforest, and terraced rice fields. This town is also home to ancient sites such as the Goa Gajah and Gunung Kawi. Other wonders of Bali can be found in the Uluwatu Temple, the Galungan and Kuningan festival, and Kuta Beach. 
2. Touring the Capital City of Indonesia: Jakarta 
Jakarta is a metropolis found on the island of Java. When touring Indonesia, Jakarta is a must-see destination. This city offers a unique aspect of culture and history due to its mix of Javanese, Malay, Arab, Indian, Chinese, and European architecture and cuisine. 
For the perfect slice of history, you can visit Kota Tua, a preserved colonial-era area, or the Jakarta History Museum. But if history isn't for you, Jakarta has many luxurious shopping centers for you. The Plaza Indonesia and Pacific Place is perfect if you're looking for exclusive brands. In addition, there are many craft markets where you and find local fabrics, crafts, and art. 
Jakarta has several religious sites you can visit, such as the Istiqlal Mosque. This mosque is the largest in Southeast Asia and can hold 300,000 worshippers. The Istiqlal Mosque was built in the late 1970s to commemorate Indonesian independence. 
3. Surfing the Beaches and Other Adventures of Lombok 
Lombok can be found east of Bali and is a tropical paradise with its pristine beaches and idyllic views. Lombok is home to many beaches that attract thousands of tourists each year. Some of the most famous beaches include Kuta Beach, Selong Belanak Beach, and Tanjung Aan Beach. 
Aside from enjoying the waters in Lombok, there are many other adventurous activities for you. One includes hiking Mount Rinjani, a 2-day, 1-night trail. Mount Rinjani is an active volcano that rises to 3726 meters. During this hike, you can even camp on the rim of the volcano. 
Other activities in Lombok include:
Waterfall hunting 
Watching the sunset at Siwa Cliff
Snorkeling in the Gili Islands 
4. Taking in the Natural Wonders of Komodo National Park 
Komodo National Park can be found at the center of the Indonesian archipelago. This park has three major islands, Komodo, Padar, and Rinca, and 26 smaller islands. The park is a UNESCO World Heritage Site and is home to the Komodo dragons. These are the world's largest lizard species. Other types of animals found at the park include the Timor deer, the endemic rat, and the orange-footed scrub fowl. 
The park also boasts vibrant marine life. For example, the Coral Triangle hosts over 500 species of coral. The sea of the Komodo National Park is full of different species of marine life. These include whales, dolphins, turtles, stingrays, and crustaceans. During your visit to this park, you might get the chance to go scuba diving and see them. 
Copyright: Tom Fisk on Pexels l Licence: CC0 Public Domain
 
5. Visiting the Borobudur Temple
During your visit to Indonesia, you can get the unique opportunity of visiting the largest Buddhist temple in the world. The Borobudur Temple is located in Java and is a UNESCO World Heritage Site. 
This ancient temple was built in the 8th-9th century AD during the Syailendra dynasty. This temple truly reflects the Javanese civilization and symbolizes Indonesia's rich cultural and religious heritage. The design of the temple represents Buddhist cosmology with its carved stones that tell tales of karma, enlightenment, and the life of Siddhartha Gautama. Visiting the Borobudur Temple will give you a unique and transformative experience. 
Top Five Must-Visit Destinations in Indonesia 
Indonesia is a beautiful country that has much to offer. This destination has something to offer every traveler, from its stunning beaches to historic temples and natural wonders. This article outlines five of the best places to visit during your stay in Indonesia.