Here are some must visit places for expats before leaving Indonesia. With more than 17 thousand islands and over 300 hundreds of ethnic groups spread in 34 provinces, it is no surprise that Elizabeth Pisani calls Indonesia  an "Improbable Nation." in her book "Indonesia Etc"
The emerald of the equator is abundant with both natural and cultural treasure. It can probably take a lifetime to really explore the vast archipelago, even for those living in the country all their lives! Let alone to those that  are in Indonesia for just a relatively short time. Did you know that Indonesia is home to UNESCO World Heritage Sites?
We've wrapped up some destinations in Indonesia for you to visit here... 
1.  Meet the gods in Bali
A mandatory for anyone travelling to Indonesia, this small island has even upstaged Indonesia's popularity as a tourist destination. But you may still want to read this: Top things you need to know about Bali if it's your first time. Some of the must visit places in Bali includes its world famous beaches, Tanah Lot, Ubud, Bedugul, and the countless luxurious hotels and amazing bars with to-die-for views.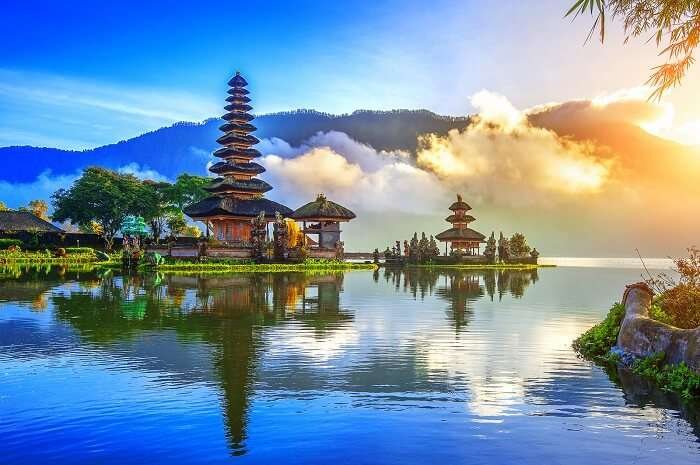 Photo source from https://traveltriangle.com/blog/temples-in-bedugul-bali-bdp/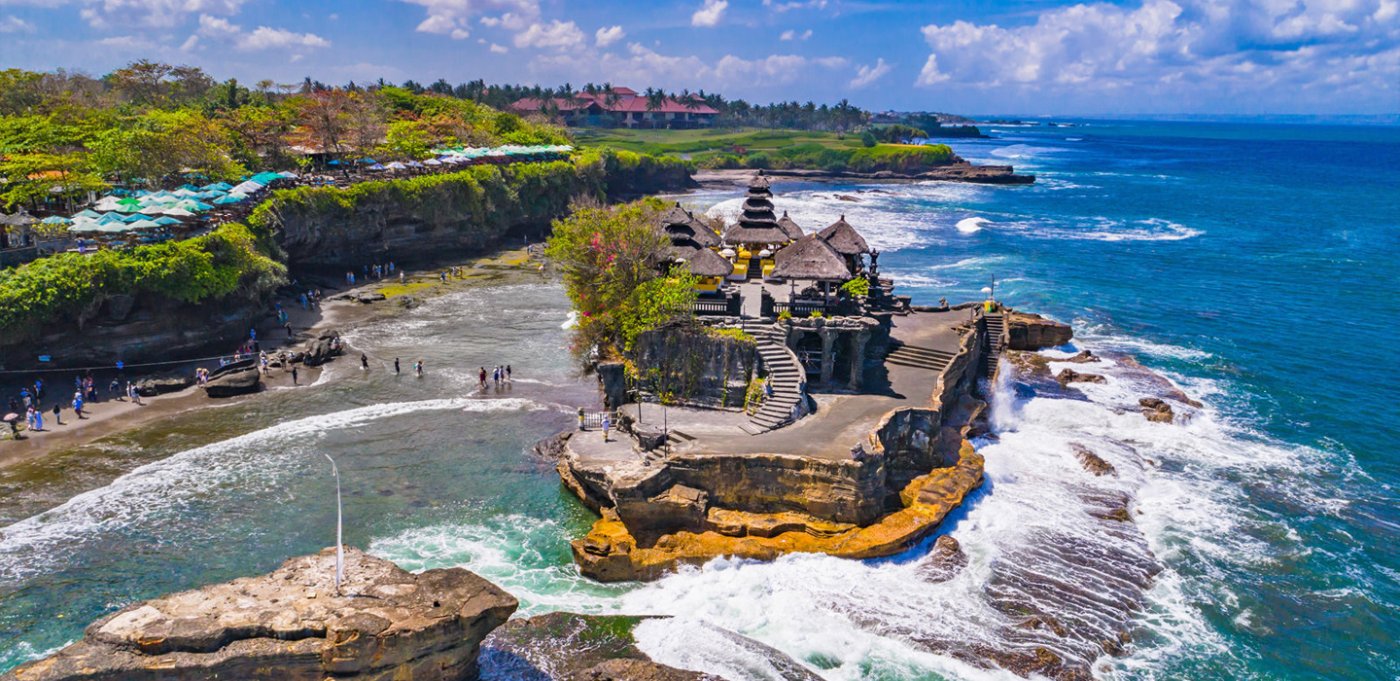 Photo taken from https://balicheapesttours.com/kintamani-tanah-lot-tour.html
Karma Kandara, Bali
A pricey yet worthy luxury villa in perched on a cliff in one of the most idyllic beaches in Bali, Karma Kandara and Ayana Resort offers one of the best view in the island. We can say these places are some of the best resorts that exist! We strongly recommend spending at least one sunset at Ayana's Rock Bar.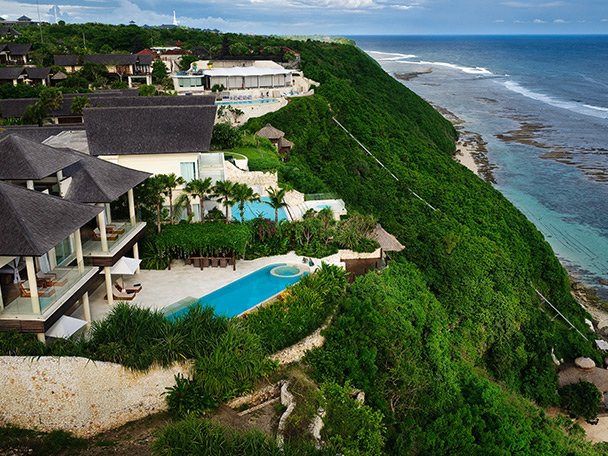 2. The blue hues of Lombok and The Gilis
Just a few hours by speedboat from Bali, Lommbok island offers an escape from the busier Bali and even more beaches, diving and snorkling spots, and even one of the most beautiful mountain to climb in Indonesia, the Rinjani. In addition to that, there are three islands just off Lombok's west coast that are a favorite for day-trippers of all diving levels; Gili Air, Gili Trawangan and Gili Meno or The Gilis, as they are often referred to. Here's our quick  guide for you, : all about Lombok.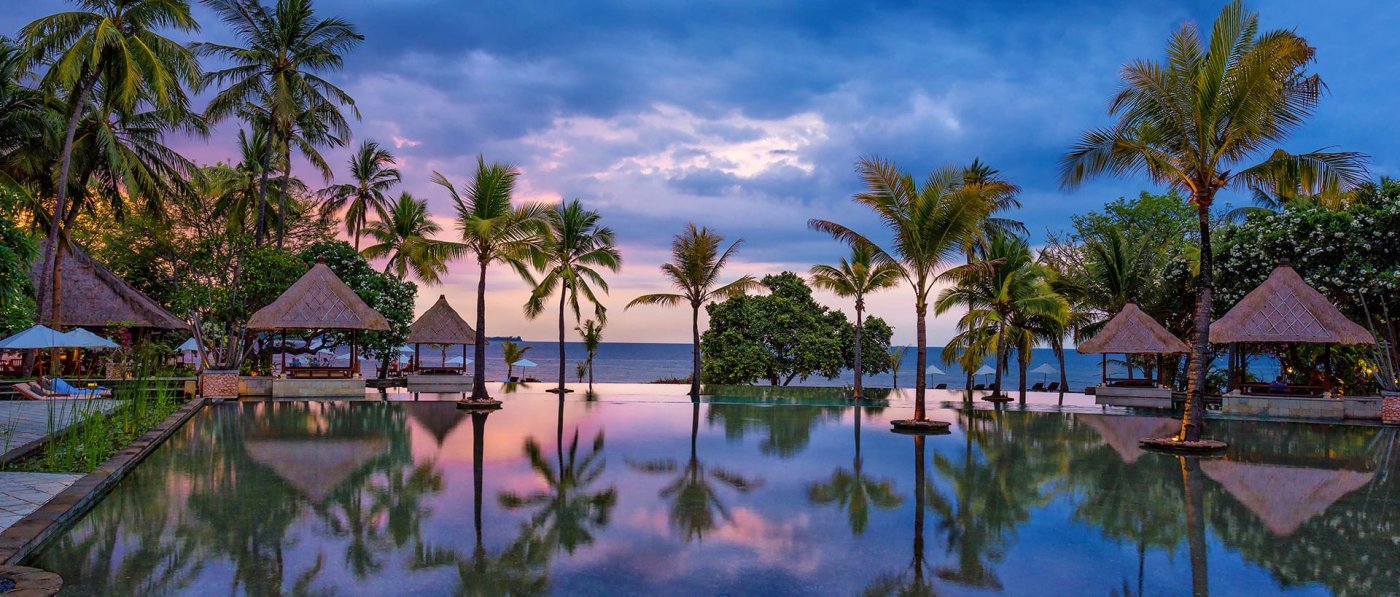 Gili Trawangan Island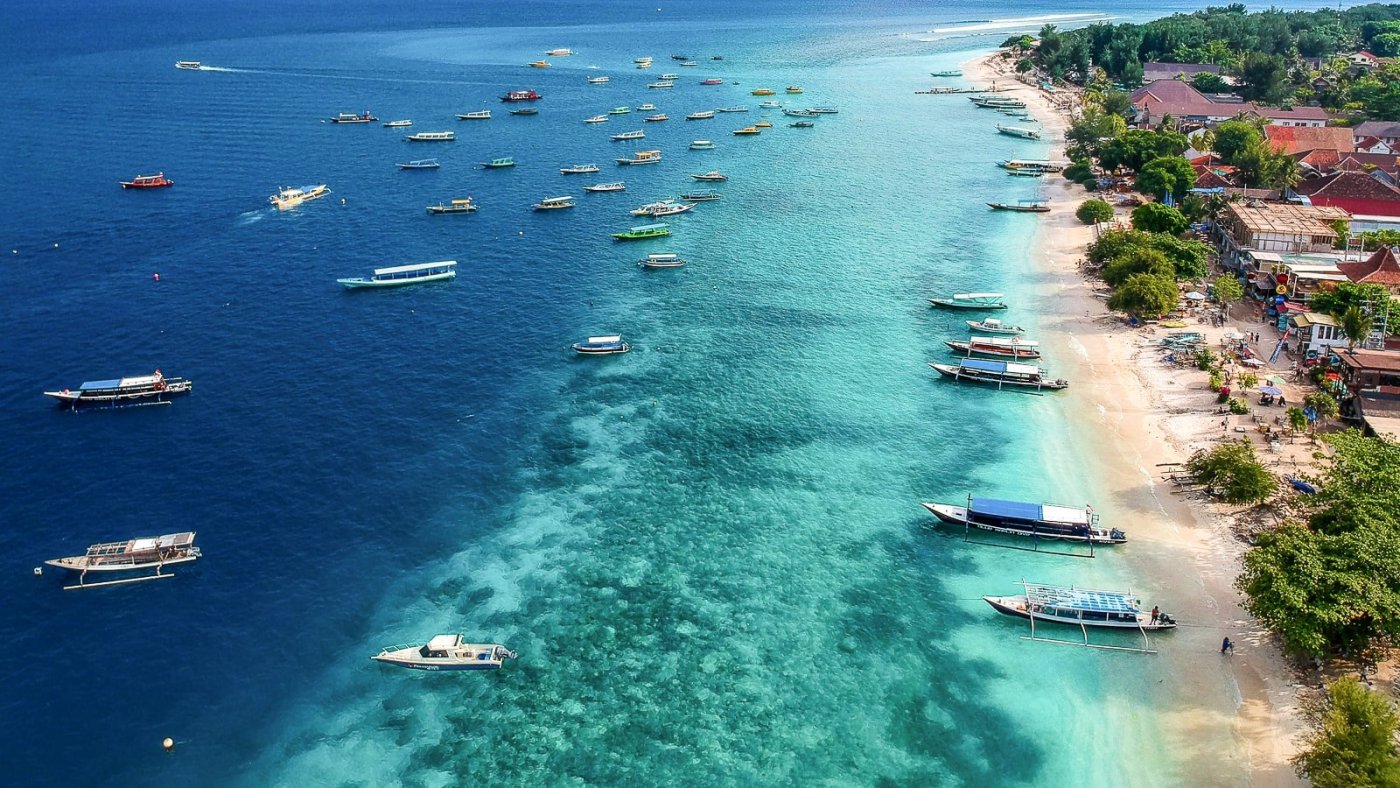 Photo taken from https://www.zubludiving.com/destination/indonesia/lombok/gili-islands
3. Kalimantan's jungle rumble
Although one of the biggest, Borneo is actually the least visited island in Indonesia, which makes it a great pick if you're looking for an off the beaten track adventure. Highlights of Borneo includes river travel along the Sungai Mahakam, the Orangutan Rehabilitation centers at Tanjung Harapan and Camp Leakey within the Tanjung Puting National Park. For arranged tours, check out www.wowborneo.com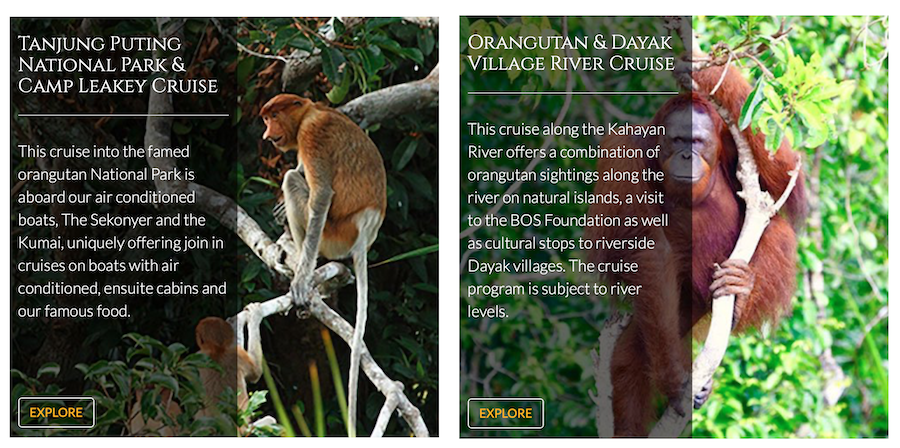 4. Heavenly Flores
As a start, we have Nine Reasons Why You Must Visit Flores . But this remarkably beautiful island with a number of volcanoes and ripe with indigenous cultures, is also where the world-renowned Ikat weaving comes from. Of all the sights in Flores,  the 3-colored craters of Kelimutu has probably the most spectacular, situated at 1600 m above sea level close to the summit of Kelimutu volcano.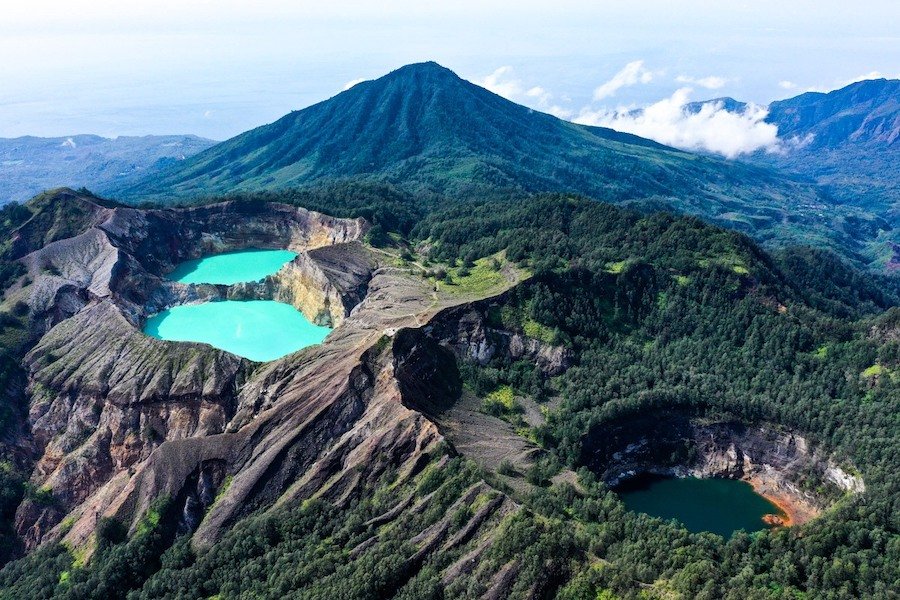 Kelimutu Crater, Flores - photo taken by https://theworldtravelguy.com/kelimutu-national-park-crater-lakes-of-mount-kelimutu-flores-indonesia/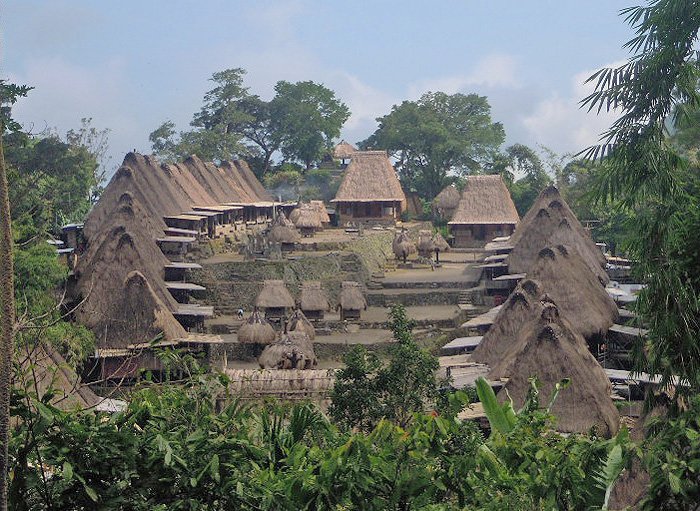 One of the oldest village in Flores, Bena Village at Bajawa - photo by https://www.flores-indonesia.com/bajawa_ngada_villages_kelimutu_tour.html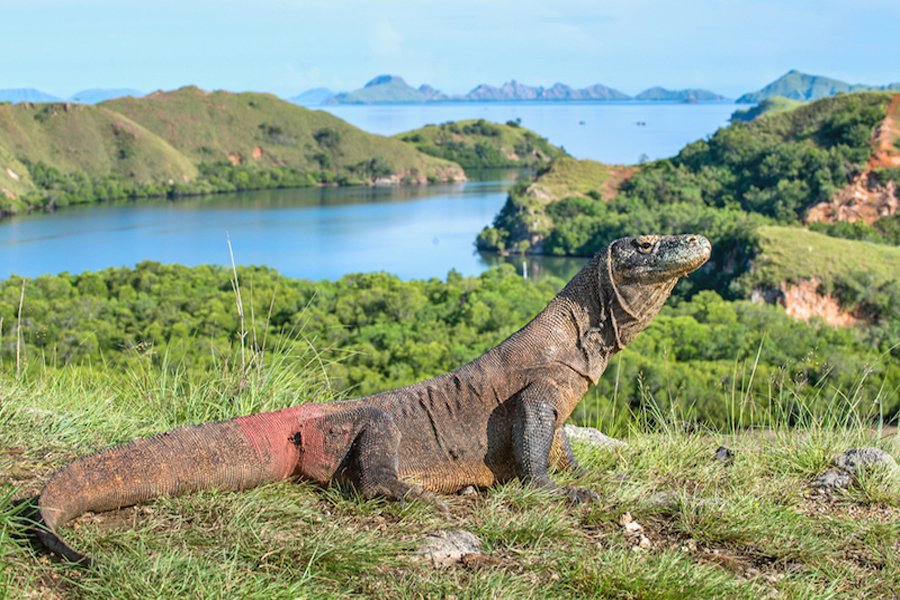 Visiting the Komodo Dragons at Rinca Island, Flores - photo by https://authentic-indonesia.com/activities/komodo-island/
5. The dreamy Raja Ampat Islands
Raja Ampat's underwater diversity and spectacular view makes it often mentioned as the the best diving spot in the world.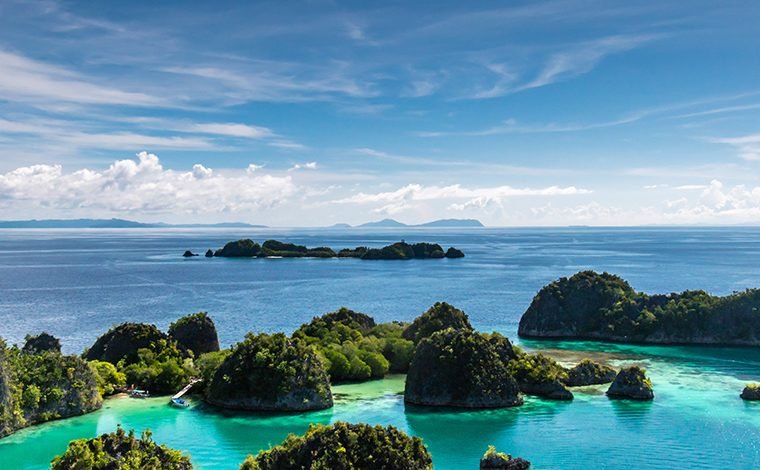 The iconic Wayag Islands, Raja Ampat
Canoeing at Raja Ampat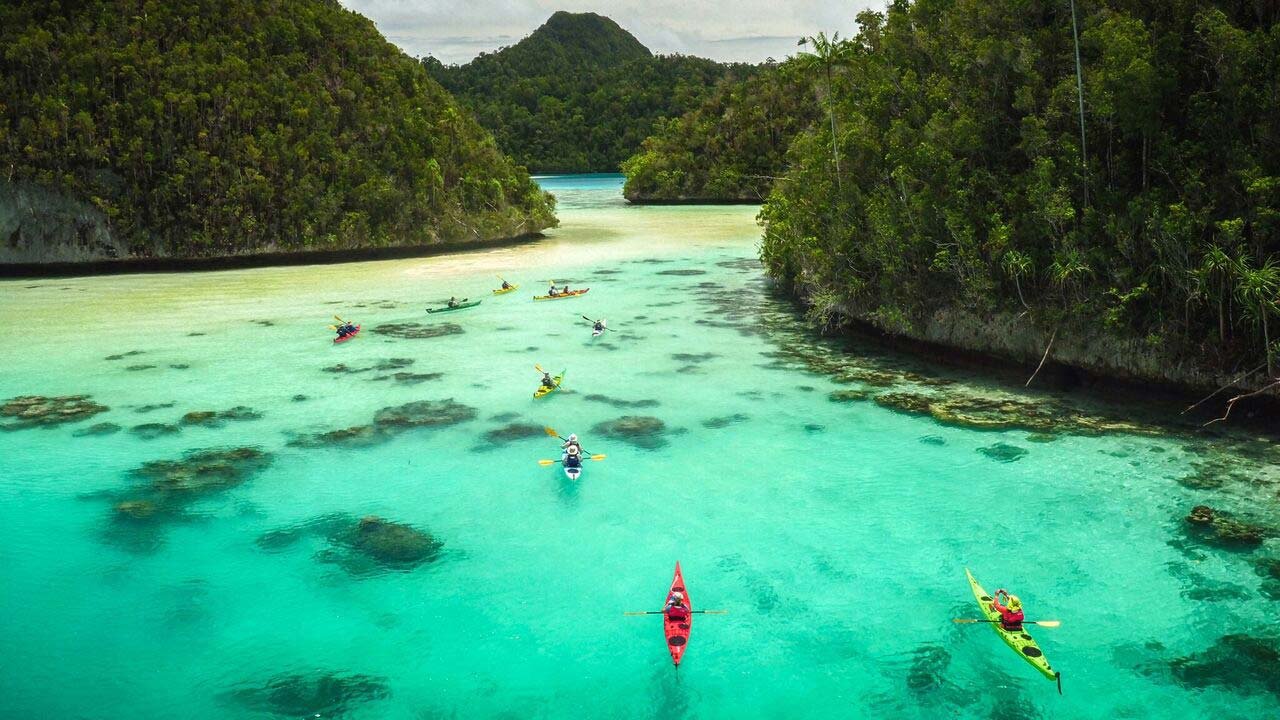 Raja Ampat's spectacular underwater views
6. Be enthralled at Tana Toraja, Sulawesi
A cultural island, hemmed in by mountains on all sides, the toraja prove there is life after death with their elaborate ceremonies. Take the beauty of Bali, the houses of the Bataks in Sumatra and the megalithic cultures of Sumba and you're still not even close. Cave graves, hanging graves, tau tau (life-sized wooden effigies) of the dead and buffalo carnage every summer; it's macabre but mesmerising. This is a world unto itself.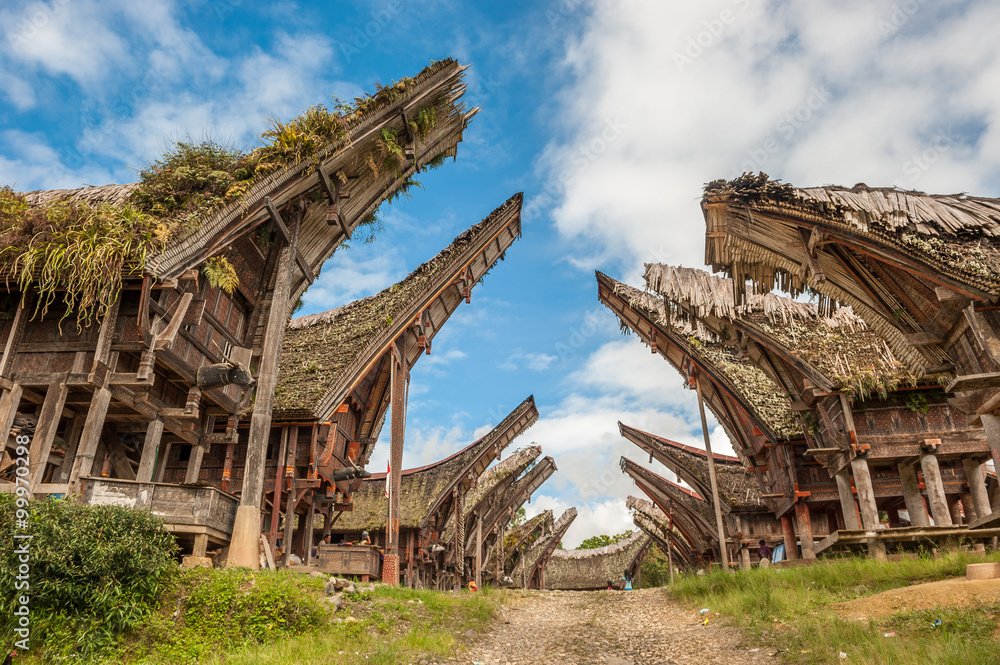 Toraja Traditional Houses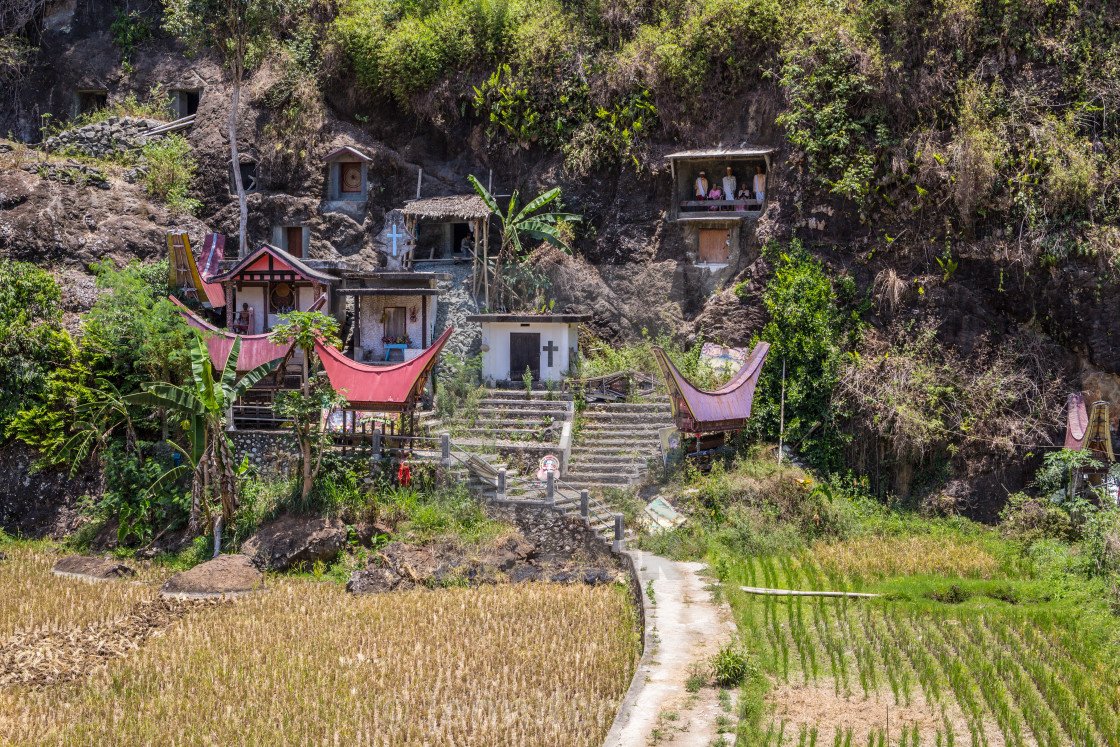 A 400 years old family tomb the people of Toraja still use. The Torajans believe that when people die, they won't be able to ascend to the next life without sacrificing a buffalo (or a boar), as it symbolizes one's the transport to the afterlife. That's why the funeral ceremony plays a central role in the Torajan culture, and could even cost hundreds of millions of rupiah. Because without a proper ceremony, they believe that the deceased's soul will stay with the family, so they would keep the body in their house until the ceremony day, which could mean months or even years of waiting.
7. The spectacular Danau Toba, North Sumatra
Danau Toba is one of Sumatra's most spectacular sights. It occupies the caldera of a giant volcano that collapsed in on itself after an eruption about 100,000 years ago. It is so vast that out of the middle of it rises Pulau Samosir, an island as big as Singapore and a main attraction for travellers from around the world and Indonesia alike, especially due to its cooler climate.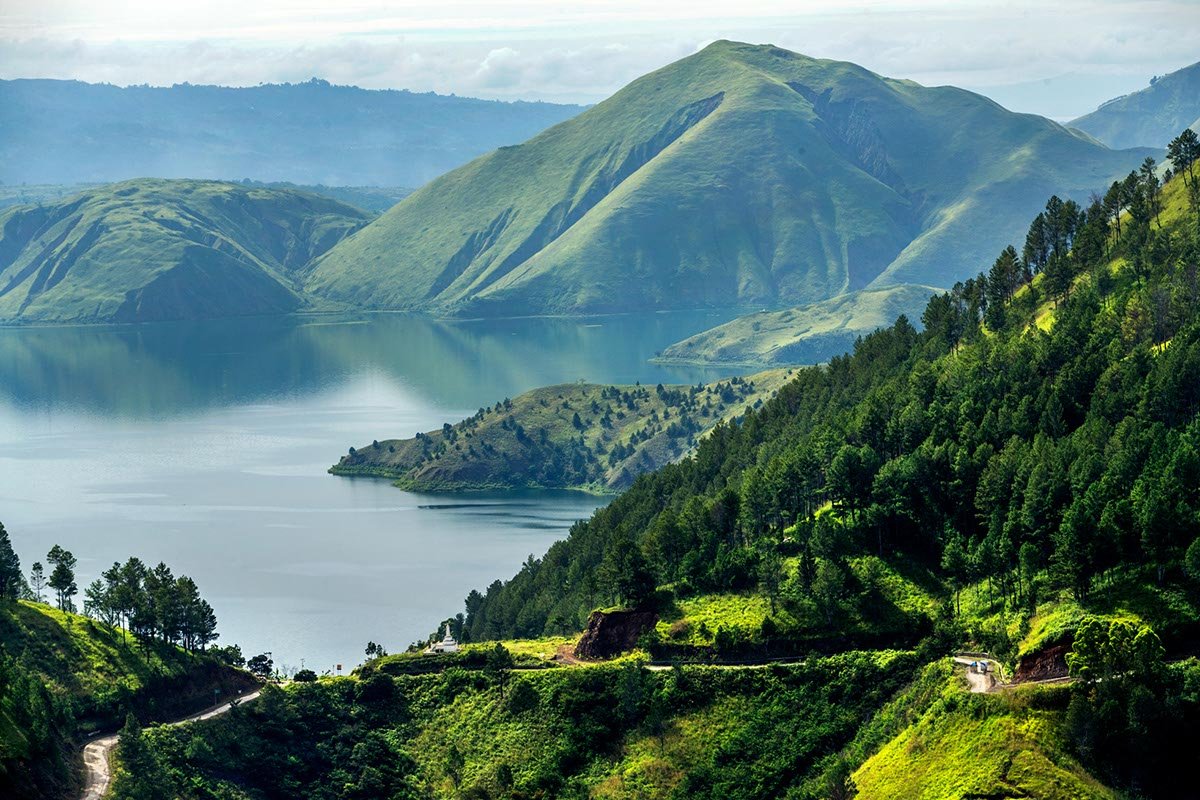 Danau Toba, North Sumatera photo from https://dolanesia.travel/destinations/lake-toba
8. The magical underwater world of Bunaken, North Sulawesi underworld
The wild shapes and colours of fringing and barrier reefs corals around Pulau Bunaken have attracted those looking for the best underwater views. The waters of Bunaken National Marine Park are extremely deep (1566 m in Manado Bay), clear, refreshing in temperature (27-29 C) and harbor some of the highest levels of biodiversity in the world. Pick any of group of interest – corals, fish, echinoderms or sponges – and the number of families, genera or species is bound to be astonishingly high.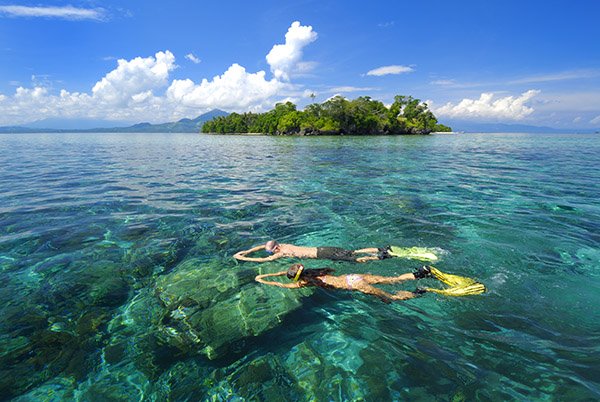 Dugong spotted in Bunaken waters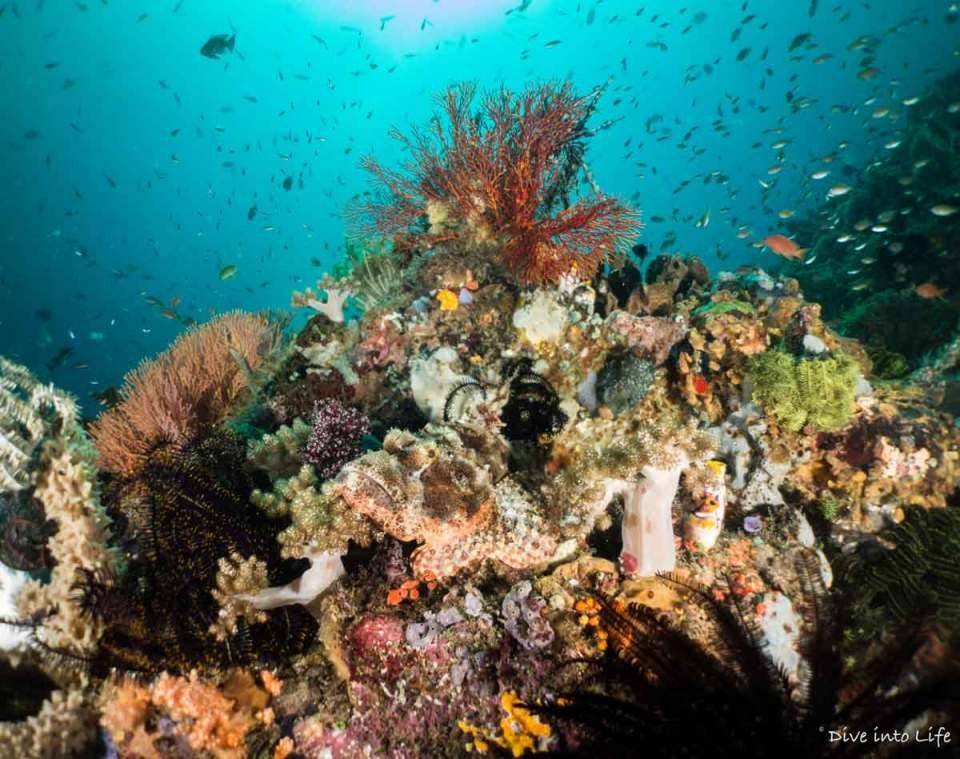 Photo from https://www.siladen.com/snorkelling-in-bunaken-marine-park/
Bunaken is about 1 hour away by boat from Manado, North Sulawesi's capital, so day trips are definitely possible if you don't feel like staying overnight in the island. We recommend some of the numerous resorts dotting Manado coast.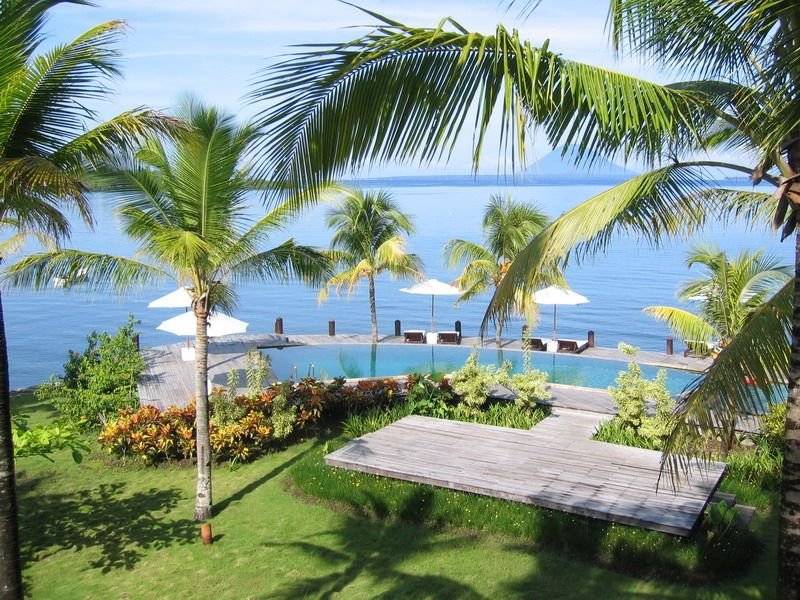 Kima Bajo Resort, Manado
9. Thousand Islands –  (Macan and Sepa Island), Jakarta
For those living in the capital, it is probably hard to believe that under the Jakarta province listed a flock of islands with the name of Pulau Seribu (Thousand Islands). It consists of a string of 110 islands(so no, not really a thousand) stretching 45 km  north into the Java Sea at West Jakarta Bay. While some of the islands that are closest to Jakarta have become increasingly dirty and overcrowded, like Pramuka and Tidung, Pulau Seribu still stores a number of islands still considerably untouched and very idyllic, like Pulau Sepa, and Pulau Macan. Upon stepping into the island, you probably won't get over the fact that you are only 1,5 hours of boat ride away from Jakarta!  Visit www.pulaumacan.com for more information.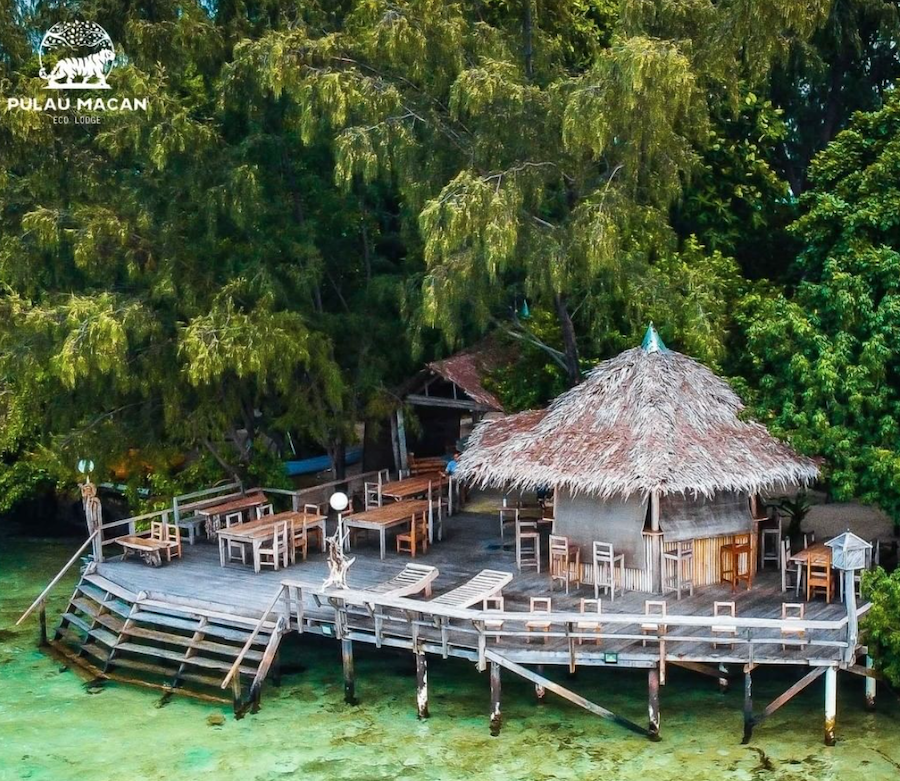 Pulau Macan, Kepulauan Seribu DKI Jakarta
10. The cultural center Yogyakarta, Central Java
The second most popular destination after Bali, Yogyakarta is the cultural and spiritual hub for Javanese people. It is also where tourists would usually base their stay when visiting Borobudur, which is actually located in Magelang. We recommend staying at some of Java's best hotels and spas in Yogyakarta city, and have a tour around to visit attractions such as the Sultan's Palace or Keraton, Taman Sari (Water Castle),Beringharjo Market to bring home some fine Batik items, Prambanan and Borobudur Temple, and the Ullen Sentalu Museum near the Merapi Mountain–which have been frequently heralded as the best museum in Indonesia. Here's our quick cheat sheet if you'd like to see: Best Things To Do in Jogjakarta.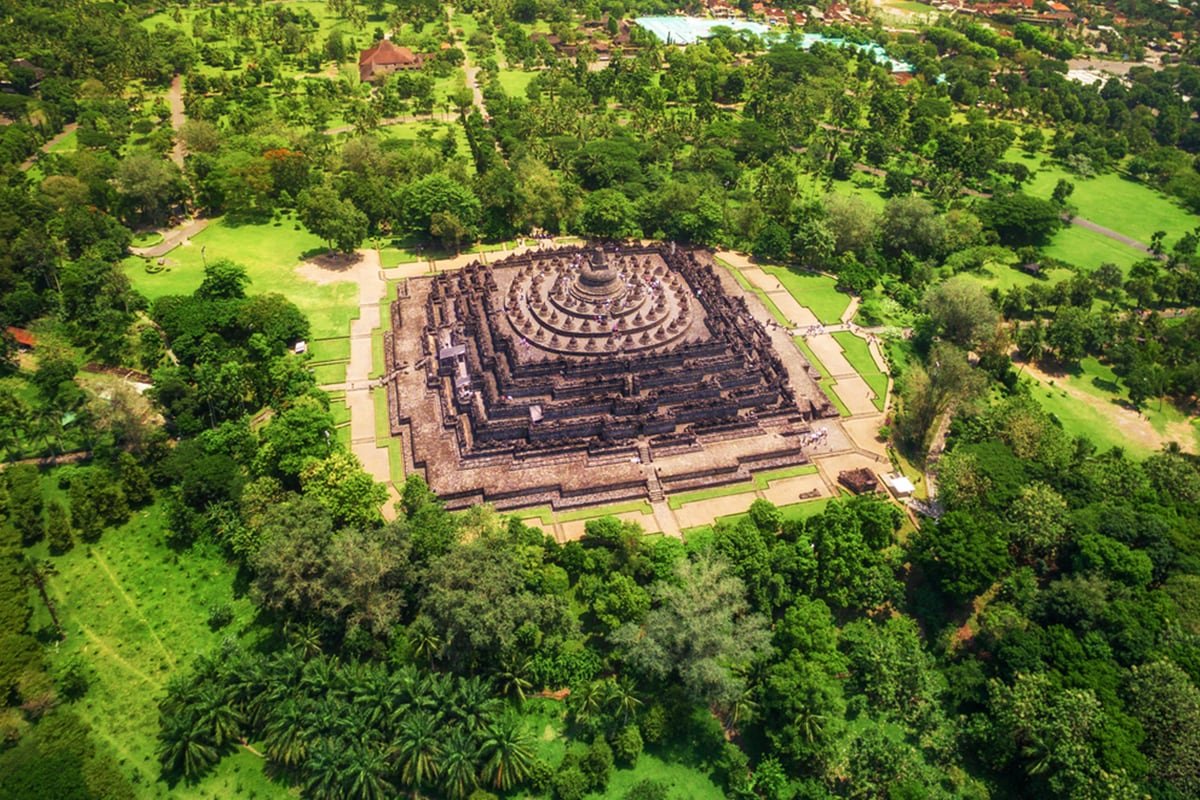 Borobudur Temple, Magelang - photo from https://www.indonesia.travel/gb/en/destinations/java/magelang-regency/borobudur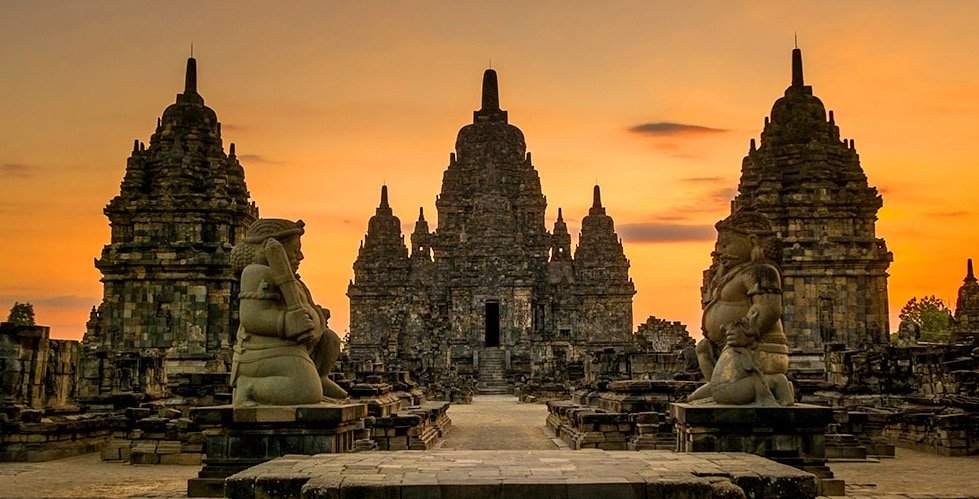 Prambanan Temple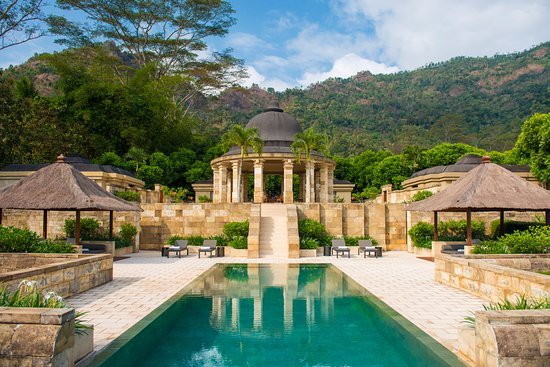 Amanjiwo, Yogyakarta
11. Derawan Island, East Kalimantan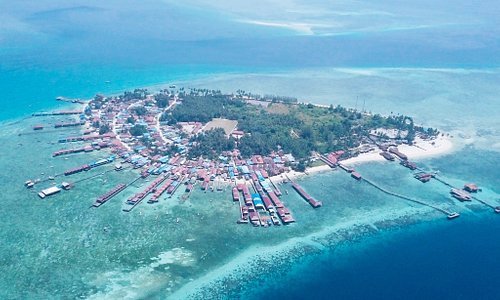 Derawan Island is an island city that is part of the Derawan Islands, an archipelago in East Kalimantan that also lists the equally popular Maratua, and Kakaban in its area.
The area has one of Indonesia's most amazing underwater life: from giant turtles, dolphins, manta rays, dugongs and barracudas, sting-less jellyfish and if you're lucky, whale sharks. Its rich coral species ranks Derawan only second to Papua's Raja Ampat Islands in West Papua.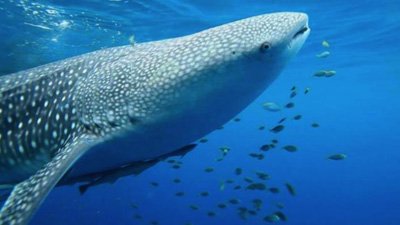 Photo from https://www.indonesia.travel/gb/en/destinations/java/magelang-regency/borobudur
12. Magnificent Sumba, Nusa Tenggara
The terrain on Sumba is quite different to its neighbouring islands; undulating hills replace the typical volcanic terrain in Indonesia with many areas in the North and East of the island resembling dry savannahs, whilst central highlands are covered in native alang alang grass and the mountains in the South extend down into lush tropical vegetation.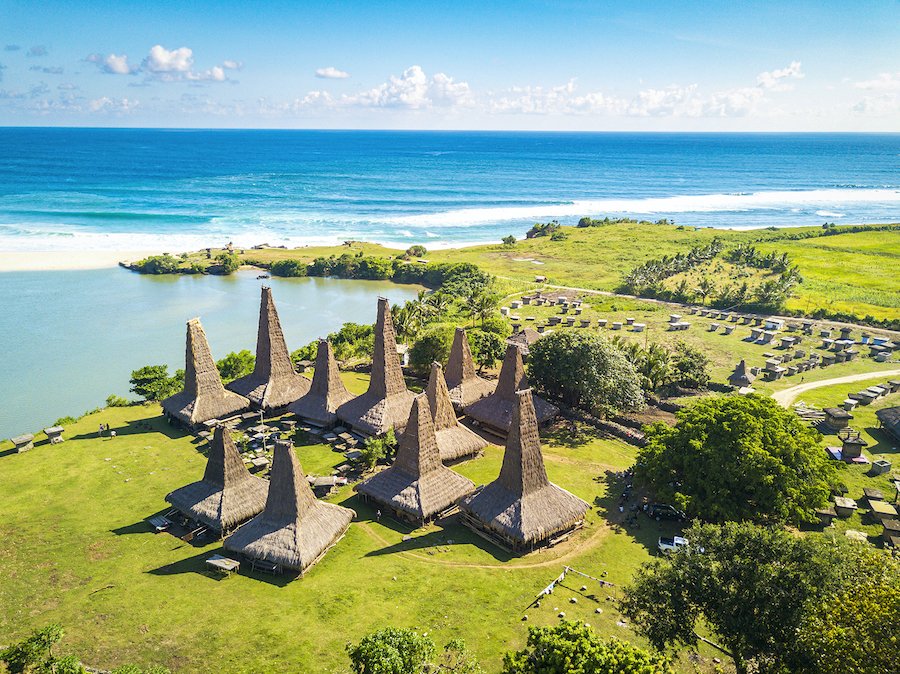 The World Wildlife Fund categorized Sumba as a deciduous forest eco region for its special flora and fauna. Sumba's isolation has helped preserve one of Indonesia's most fascinating cultures, particularly in its more remote western half, which is home to about two-thirds of the island's 400,000 people. Come here for the pristine beaches, the national park, its well-preserved traditional villages, and its beautiful Ikat weaving.
Sumba is also home to the recently crowned #1 Hotel in The World by Travel + Leisure Magazine, Nihi Sumba
Stretching across 560 acres of unspoiled natural land including a two and half-kilometer private beach, Nihi Sumba  features a three-villa tree house atop a cliff overlooking the Indian ocean, a day-long spa safari with endless spa treatments, private balés, plunge pools in each of its 33 villas , and views of Nihi Beach Island exploration that includes hidden waterfalls, scenic views of farmed rice paddies, local villages and artisans, freshly harvested coconuts, and picnic lunches, world-class surfing on the famous 'Occy's Left' wave, and so much more.