For the more conventional fashion shopping, it's good to go back to the online shop. Especially during the time where we're encouraged to practicing physical distancing. Here are some of our favorites fashion online shops in Indonesia to keep your closet updated.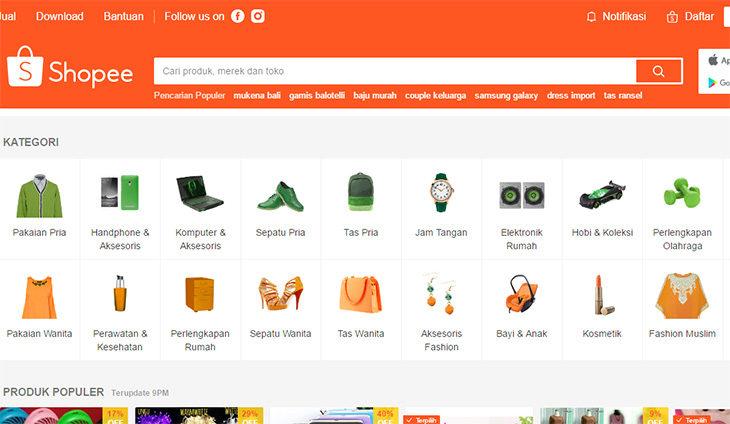 Shopee is a fun, free and trusted way to buy and sell instantly online. The site is available in Southeast Asia (Singapore, Malaysia, Thailand, Indonesia, Vietnam and the Philippines). Get the item you ordered or get your money back with Shopee Guarantee.
Best for: marketplace of just about anything.
App: available for iOS and Android

The marketplace is Tokopedia's best-known product. Tokopedia provides a free C2C business platform for merchants and buyers. The marketplace helps merchants to reach more audience than other channels. There are also official stores for well-known brands to do their B2C business. Through its marketplace products, Tokopedia offers millions of products in 25 categories. As of November 2019, Tokopedia has over 7,000,000 merchants with more than 200 million curated products ranging from food and beverages to beauty and fashion products. Wiki

One of the most popular online fashion shops in Indonesia, Zalora has a good selection of local brands, as well as a limited collection of popular international brands like Mango, Zara, etc. Their delivery is reliable and offers return for any of your purchase.
Best for: wide range of men & women's clothing
App: available for iOS and Android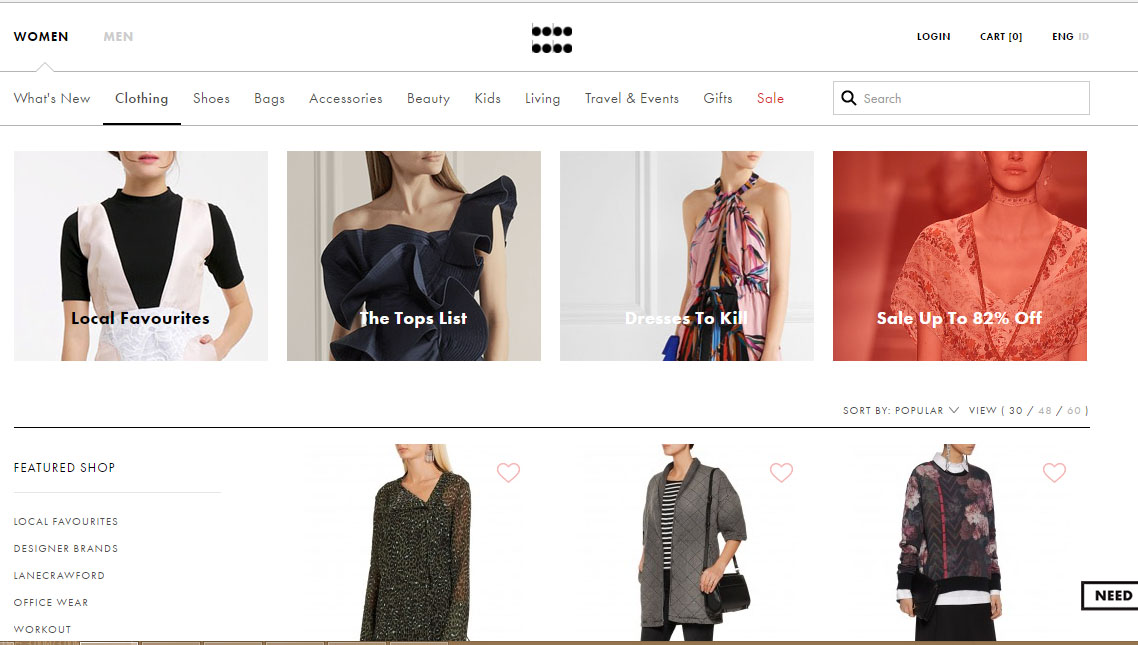 We love bobobobo for its well-curated products. This is where you can find best local exclusive brands that a lot of times, aren't available elsewhere. They stock not only fashion items, but any aspects of a trendy lifestyle; browse through their travel deals and concert tickets.
Best for: iconic and premium home grown brands
App: N/A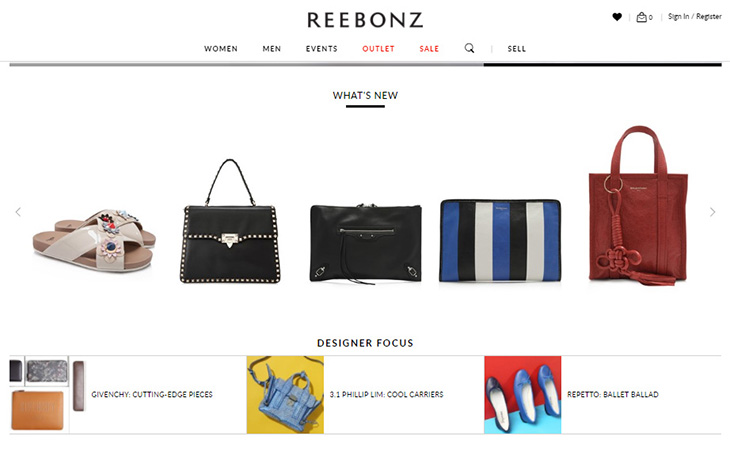 Reebonz has an extensive range of new and pre-owned luxury bags, accessories, watches, jewellery and shoes from top designer labels, with guaranteed authenticity. If you are selling yours, and have more than a couple of items, they have what they call a 'white glove' servic where they do everything for you: from picking up your item, take pro pictures, and list them.
Best for: used designer label items
App: available for iOS and Android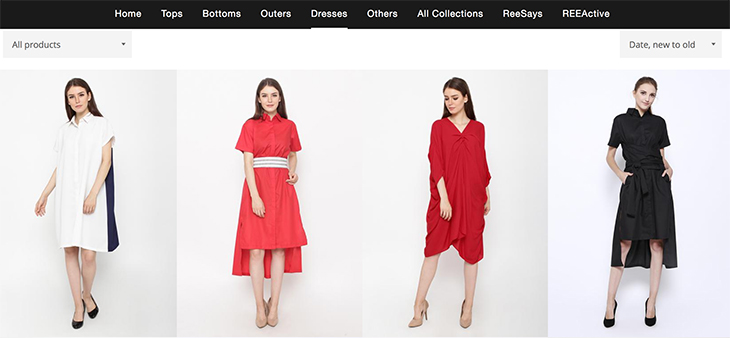 Ree Indonesia believe that all women need to feel fabulous. That is the inspiration to everything they design. Besides fabulous, they are also affordable and suitable for all shape and personality. Proudly made in Indonesia by Indonesia designers.
Best for: comfortable daily wear
APP: N/A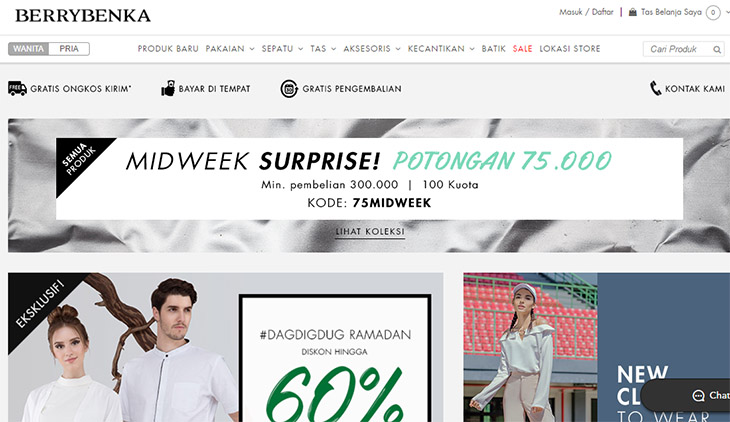 After Zalora, Berrybenka comes close second as a popular online retail shop. Stocking more than 1000 local and international brands, as well as in-house fashion labels. They also offer 30 days return policy, Cash on Delivery, and free delivery with minimum purchase.
Best for: wide range of men & women's clothing
App: available for iOS and Android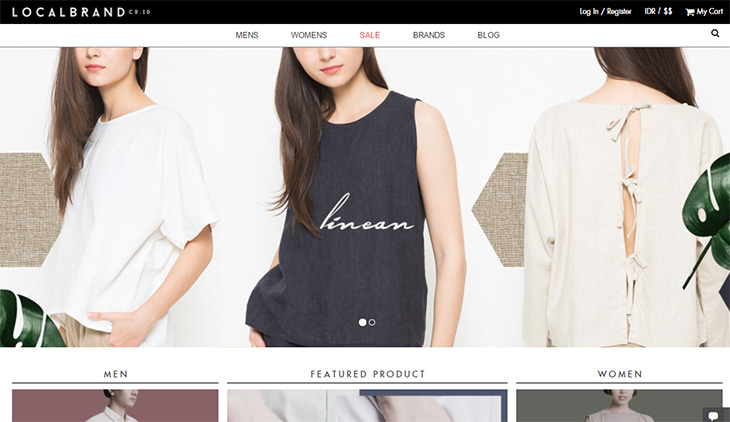 It might looks like another online store. But it's not. LocalBrand.co.id is an online fashion mall, providing various stores of wide collective local brands from around Indonesia. Embrace the local street style while stay updated on what the it-crowd is currently wearing with your own. We're bringing an open ended collection of tops, bottoms, dresses, accessories, bags, shoes, hats, ins and outs.
Best for: unique & affordable local brands
App: N/A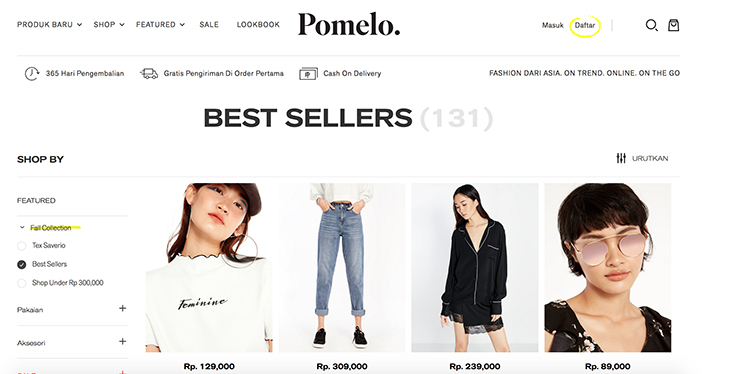 A modern chic fashion brands from Thailand with a touch of glamour and feminity. It focus on selling top fashions from across the world; Tokyo, Hong Kong, Korea, and New York. They can do free shipment with a minimum order of IDR 200,000
Best for: keeping up with international fashion
App: Pomelo Fashion available for iOS and androids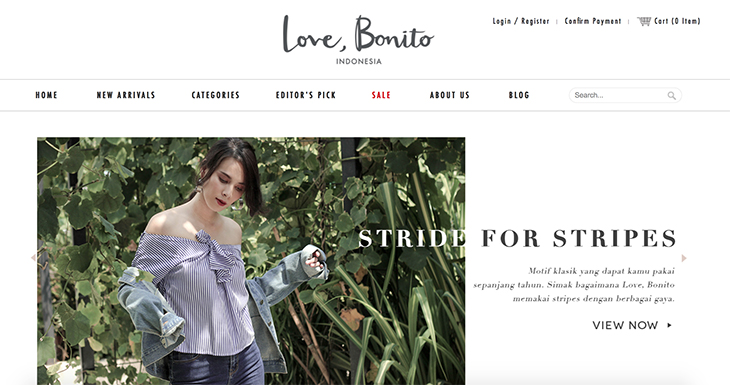 Founded in Singapore in 2006, Love, Bonito got into Indonesia market not so long ago on May 2015. Through style, it hopes to give every women with different background more confidence in doing what they believe in. New design is launched every week with size from xs to xl. Each clothes designed with passion, so they are unique and innovative.
Best for: Asian body fit
App: N/A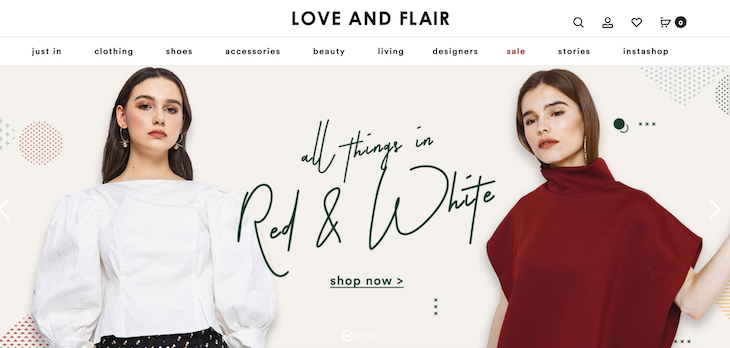 Love and Flair
Founded in 2014 by celebgram Dewi Purwati dan Emily Jaury, Love and Flair is your best kept secret for go-to-easy, statement fashion. The online store has over 20 individual labels including Suki The Lable, Front Row, Goya Studio, Etni, Duma, and many more. Love and Flair also has a store at Plaza Indonesia that you can visit.
Best for: a wide range of style
App: N/A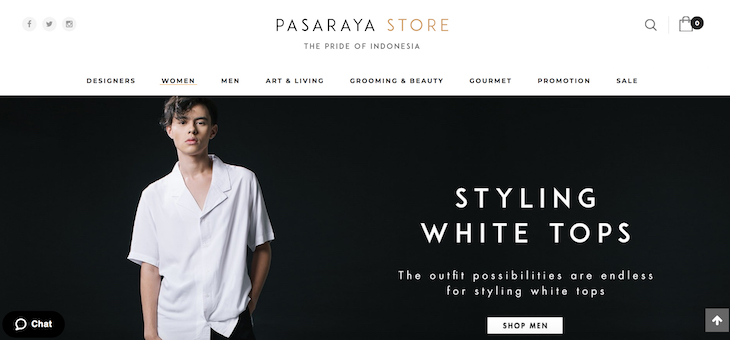 pasaraya store
PasarayaStore.com brings you the best of Indonesia fine products. The team curated local lifestyle brands for women and men clothing, fine gourmet, and art & living pieces. It offers free shipping to all over Indonesia.
Best for: curated Indonesian product
App: N/A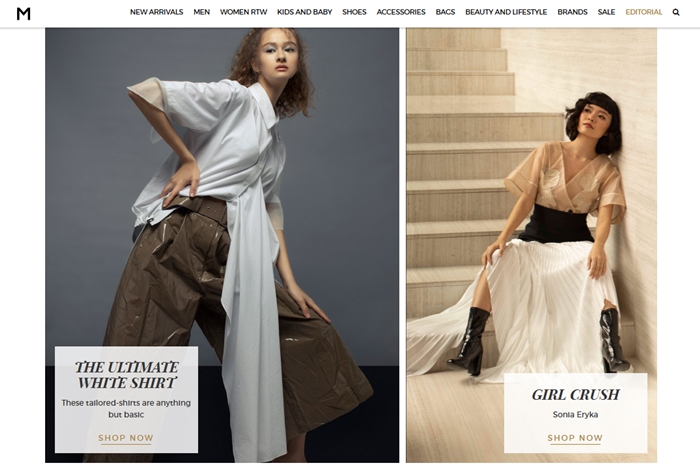 MASARISHOP.COM is your 24/7 style destination, providing high end curated fashion with over 100 emerging and established designers from around the world. From local favorites such as TOTON, Peggy Hartanto and Sapto Djojokartiko to coveted international brands such as SJYP, Acler, MSGM, and Cult Gaia, our portfolio of brands continue to increase to cater to our digital-savvy and fashion-forward customers. Whether it's for Ready-to-Wear, bags, shoes or accessories, at MASARISHOP.COM we always have statement-making & unique styles you won't find anywhere else.
Best for: curated local designer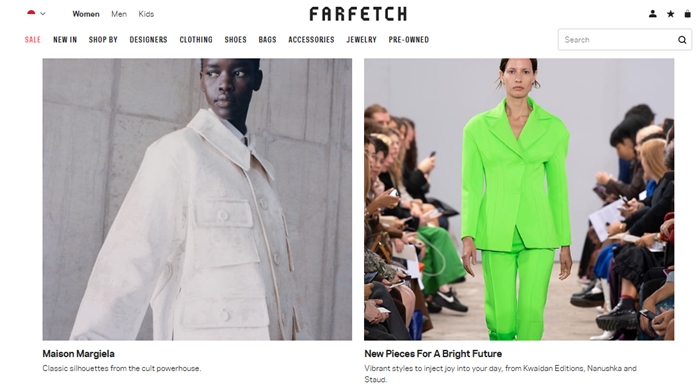 Farfetch is a global technology platform for luxury fashion, connecting creators, curators, and consumers. It's a luxury digital marketplace at a scale where lovers of fashion anywhere in the world can shop for an unrivaled range of incredible products from the world's best brands and boutiques.
Best for: luxury designer
App: iOS and Android