Wondering what's next in Bali? From religious festivals to music events, here are some of the upcoming events and festivals in 2023 that you can't miss!
BALINESE NEW YEAR NYEPI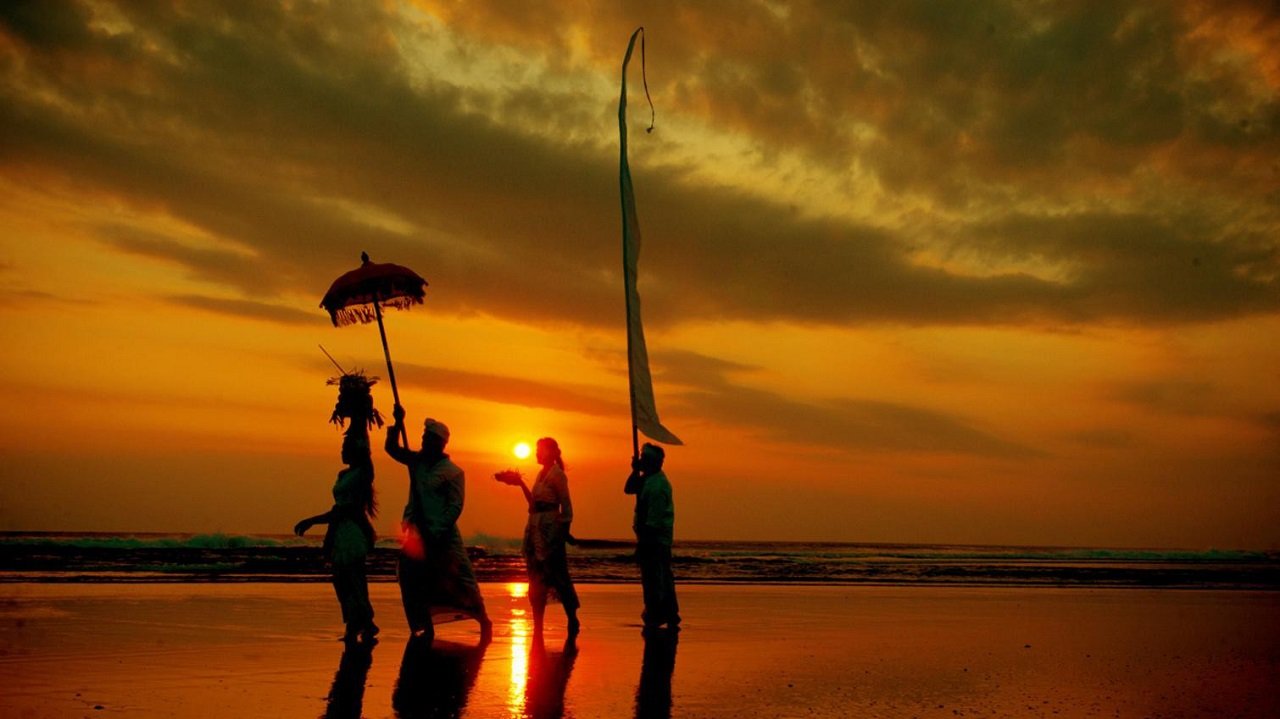 The Balinese New Year is celebrated for six days, with Nyepi at the center of the festivities. Nyepi is the Balinese "Day of Silence," a public celebration combining silence, self-reflection, fasting, and meditation, rather than a wild party. Most activities, including work, entertainment, and travel, are prohibited, bringing the island to a halt, tourists are not exempt.
Nyepi is held on the third day, but there are lots of other activities to attend on the other days. Ogoh-Ogoh parades take place the evening before Nyepi, during which the men and boys of each hamlet march through the streets.
This year Nyepi falls on 22 March 2023.
JOYLAND BALI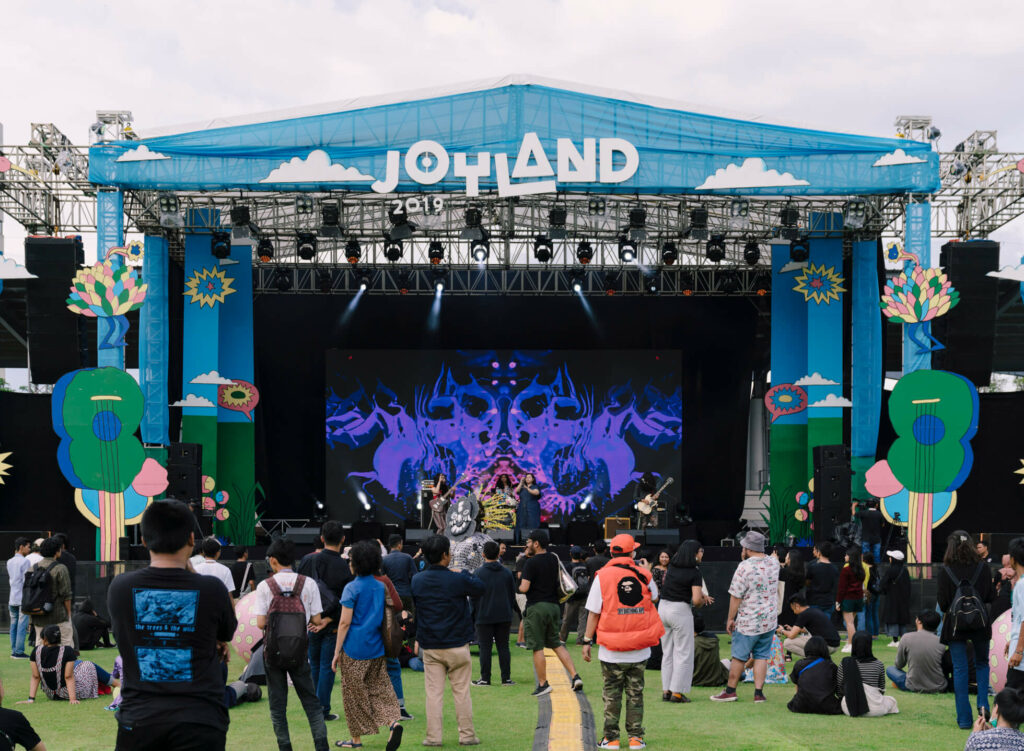 This art festival will be held from 17-19 March 2023. Featuring the international band, Phoenix, and Indonesia's famous bands and musicians. This will be the second edition of Joyland in Bali.
Not only music, this festival will also showcase stand-up comedy shows, movie screenings, and more. Tickets are on sale now.
Joyland Bali
Location: Taman Bhagawan, Tanjung Benoa
Instagram: @joylandfest
SARASWATI DAY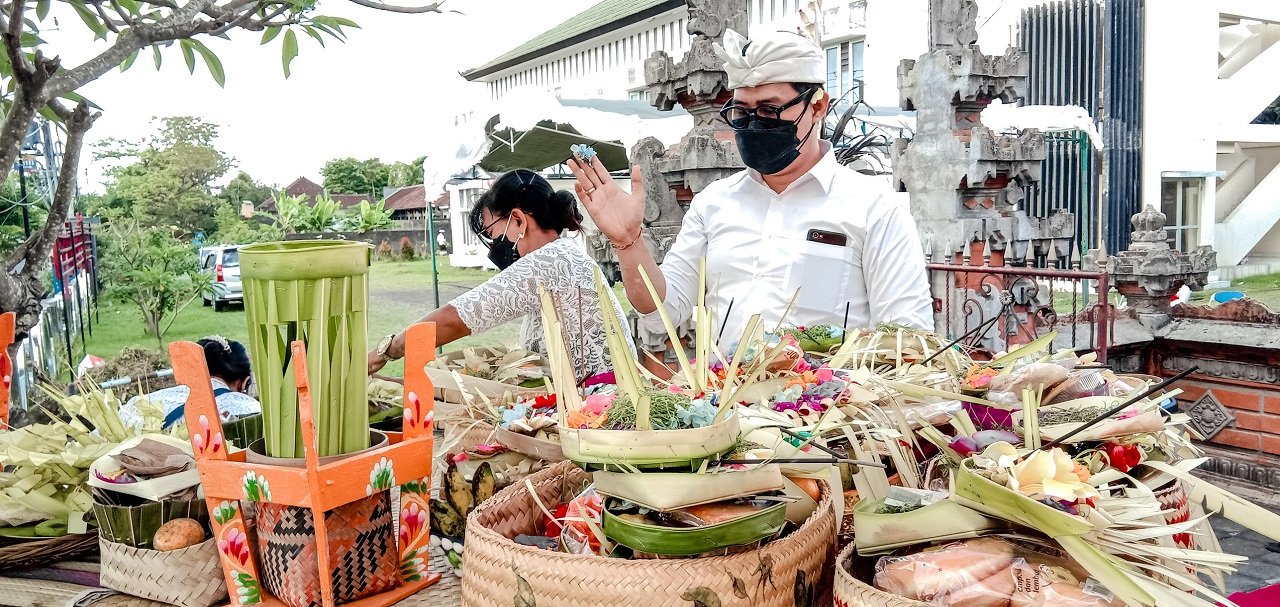 Saraswati Day honors Saraswati, the Hindu goddess of education, music, arts, wisdom, and learning, and occurs every 210 days on the Balinese calendar. People clean and dust their books the day before the celebration, and then make offerings to Saraswati on the day of the event. To emphasize the significance of the study, these presents are generally put inside books. Pagerwesi, which falls three days after Saraswati Day, is held to defend knowledge from evil (Pagerwesi literally means "iron barrier").
UBUD FOOD FESTIVAL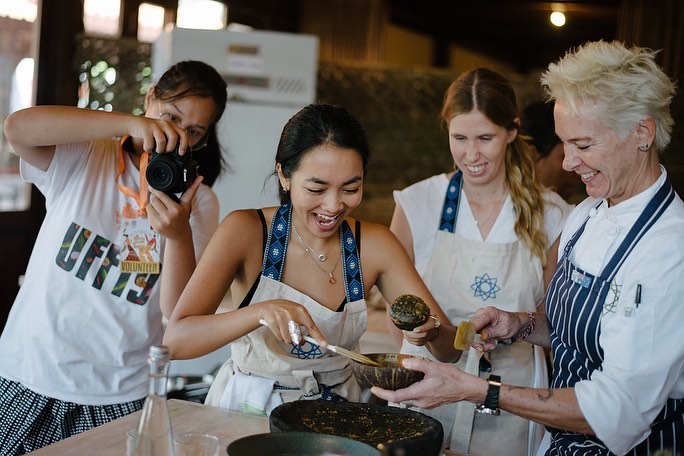 The Ubud Food Festival Presented by ABC, which began in 2015, is a three-day cross-cultural culinary excursion focused on Indonesian cuisine. Every UFF has focused on showcasing Indonesia's diverse cuisine, innovative chefs, and exceptional local ingredients. The Festival attracts audiences and chefs from all over the world each year to learn about Indonesia via its food.
Ubud Food Festival
Location: Ubud, TBA
Website: https://www.ubudfoodfestival.com/
Instagram: @ubudfoodfestival
GALUNGAN AND KUNINGAN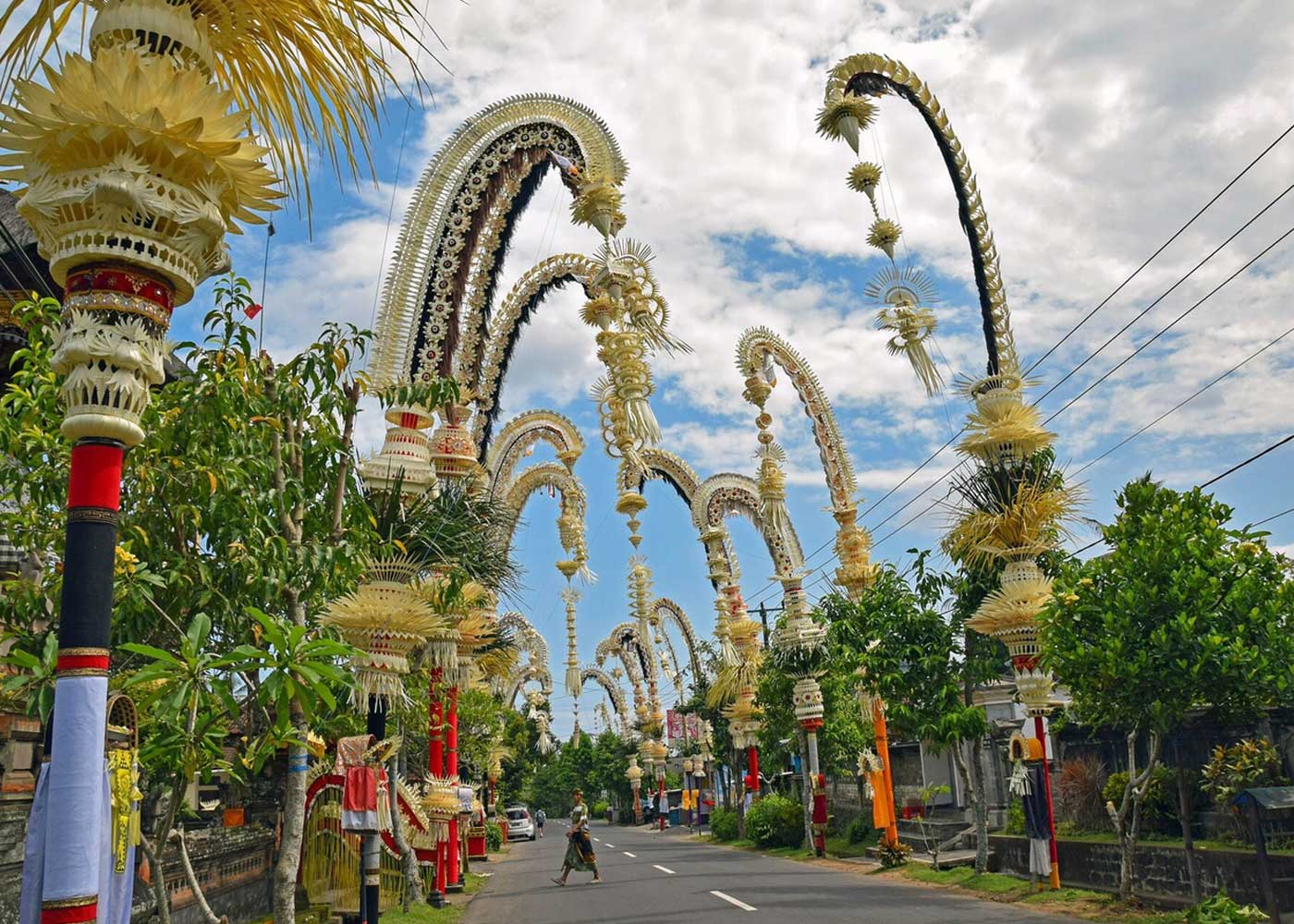 Galungan is a 10-day festival that commemorates the triumph of good (dharma) over evil (adharma). Balinese Hindus believe that the gods descend to earth to join in the festivities and that the spirits of the deceased will return to their homes if offerings are left for them — look for penjor, which are tall poles decorated with fruit, leaves, and flowers and placed outside homes all over the island. This year it will occur in January and in June.
BALI ART FESTIVAL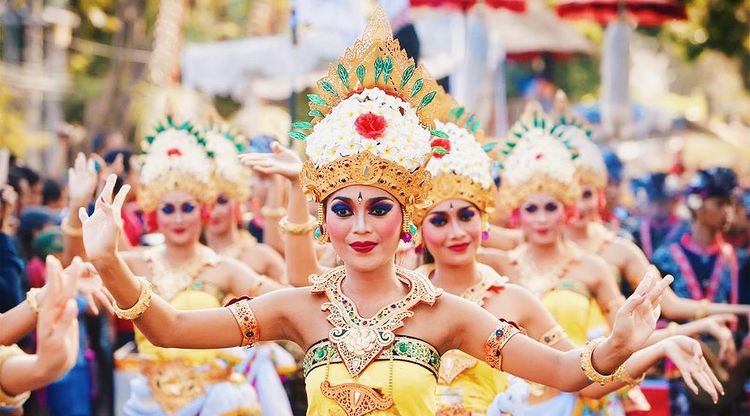 Photo by @lokhaubud
The Bali Arts Festival celebrates Bali's traditional and unique arts. The yearly festival began in 1979 with the goal of preserving Balinese culture and recreating the island's most creative forms. It now includes art, dance, handicrafts, puppetry, music, and much more, with performers from villages and towns across Bali, as well as other parts of Indonesia and the world. The month-long festival kicks out with a big opening parade at the Bajra Sandhi monument in Renon, Denpasar, and several events in the Werdhi Budaya Arts Centre (also known as the Bali Arts Centre)
Bali Art Festival (Pekan Kesenian Bali)
Location: Bali Arts Center
BALI SPIRIT FESTIVAL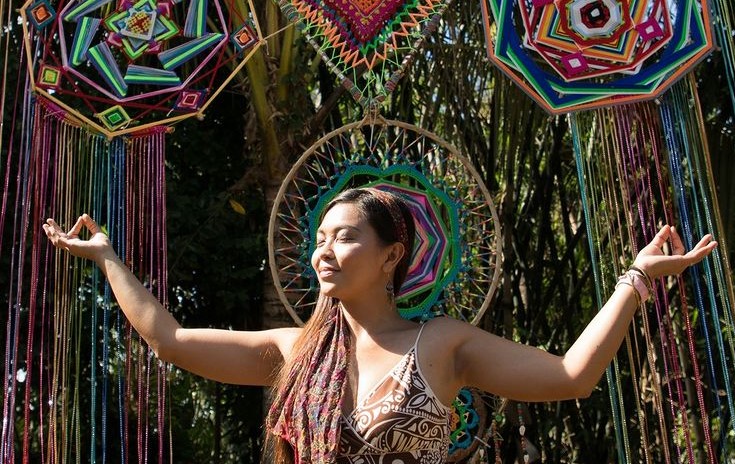 Bali Spirit Festival was first held in 2010 and has successfully raised money to help children in need, HIV & AIDS awareness, environmental protection, and more. Normally held around August, dates are still unconfirmed for this year, stay tuned for updates.
Bali Spirit Festival
Location: Ubud
Website: https://www.balispiritfestival.com/
Instagram: @balispiritfest
UBUD WRITERS AND READERS FESTIVAL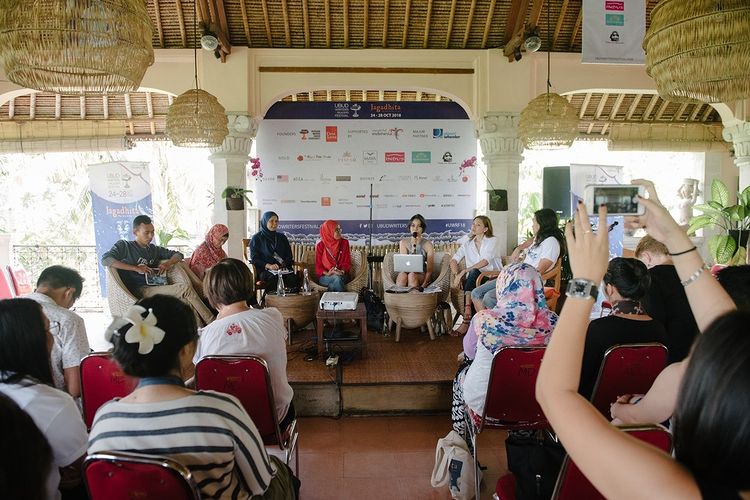 This annual event in Ubud is normally held in October and lasted 10-day, attracting writers and book lovers from around the world to the town of Ubud. For this year dates are still unconfirmed, stay tuned for updates.
Ubud Writers and Readers Festival
Location: Ubud, TBA
Website: https://www.ubudwritersfestival.com/about/
Instagram: @ubudwritersfest
BALI KITE FESTIVAL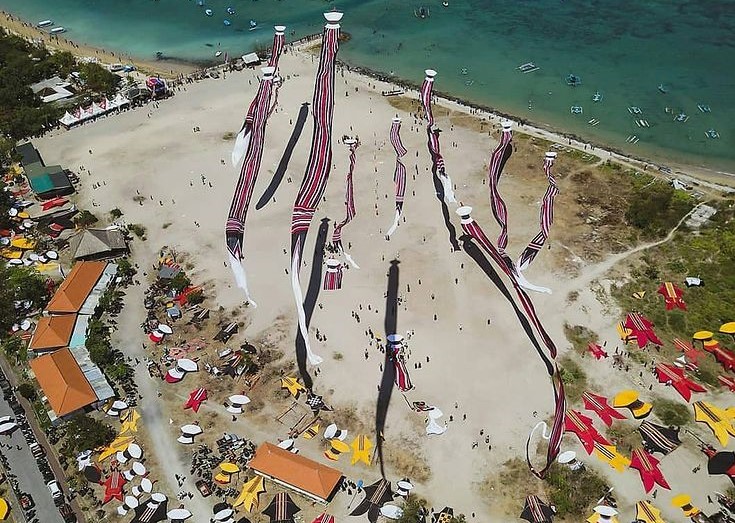 The Bali Kite Festival honors the Balinese love of kite flying while also honoring the Hindu gods for a healthy crop harvest. The festival takes place near Sanur, on the shore near Denpasar, and attracts guests from all around Indonesia and beyond. Balinese kites, which are often 10×4 meters in size (with tails up to 150 meters long), are flown by teams representing different towns. Common designs include fish, birds, and foliage. There are prizes for the best launch, best design, and longest flight, among other categories.
Bali Kite Festival
Location: Sanur
 

MAYBANK MARATHON 2023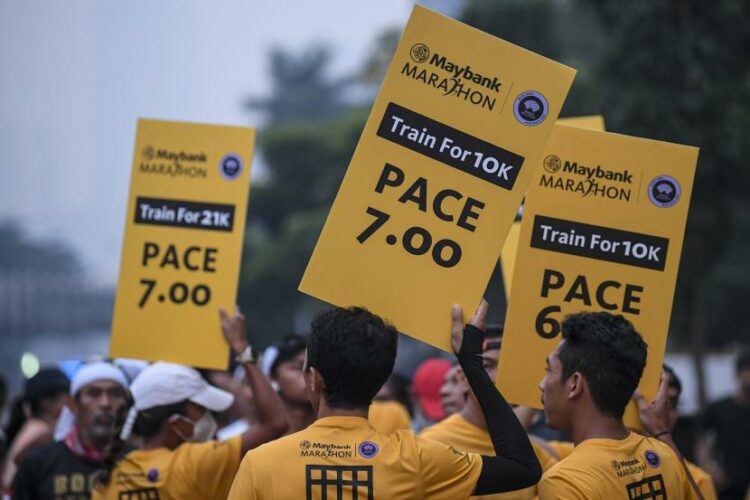 Still taking place in Gianyar, the race category is divided into  KM, Half Marathon, and Full Marathon. Stay tuned for more updates on Bali's biggest marathon event.
Maybank Marathon
Website: https://www.maybank.co.id/maybank-marathon
IG: @maybankmarathon
FHT Bali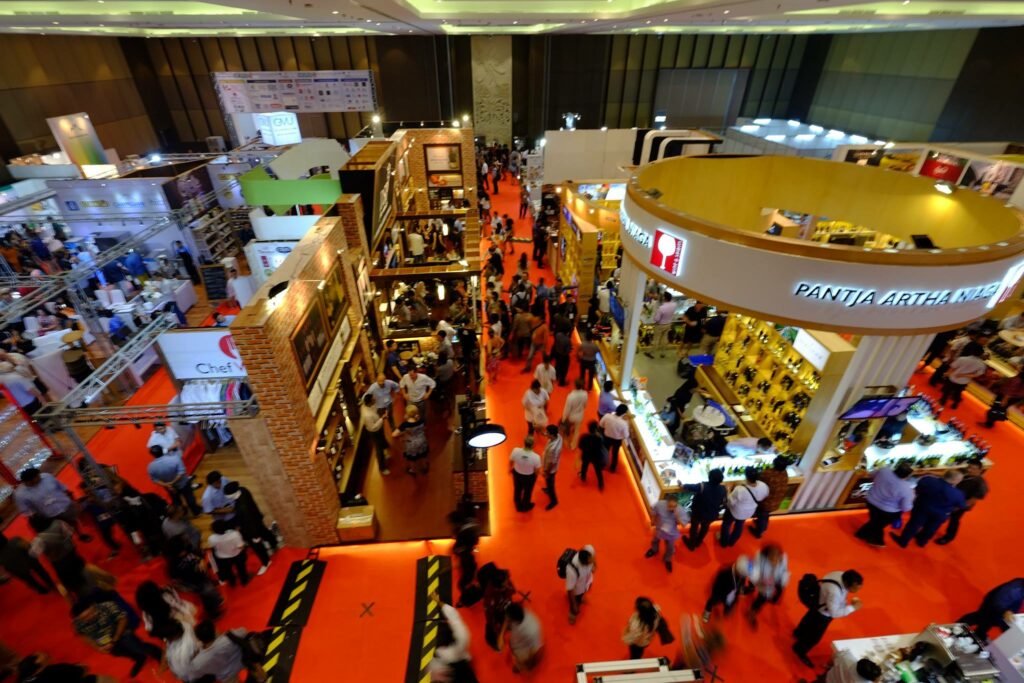 Prevailing as the largest trade event of its kind in East Indonesia, Food, Hotel & Tourism Bali (FHTB) returns for the 12th edition to support Indonesia's food & beverage, tourism, and hotel industry. Throughout its 11 years reign, FHTB exemplified and continues to embody the spirit of economic and entrepreneurial possibility for domestic and international suppliers of the food, hotel, and tourism industry looking to break into the growing needs and discerning tastes of the club, hotel, and restaurant owners, purchasing managers, as well as tour operators, distributors, retailers, and wholesalers.
This year FHTB will showcase an array of products and services ranging from the most decadent food & beverage, food service and equipment, hospitality, coffee, wine & spirit, retail, and packaging. This leading biennial international trade event is a platform for connecting and networking with exhibitors and buyers from the region's leading resorts, hotel chains, restaurants, and importers providing an undisputed entry point into these thriving and lucrative market opportunities, especially for East Indonesia and continue to accelerate sustainable business growth to help the sectors shine globally and making Indonesia 4.0 towards 2030.
Instagram: @fhtbali
Facebook: @FHTBali
LinkedIn: Food, Hotel & Tourism Bali
Youtube: Food & Hospitality Series_ID