Discover the vibrant world of mixed martial arts (MMA) in Bali, where fighters and enthusiasts from around the globe gather to train, compete, and immerse themselves in the art of combat. The island, apparently, is also home to some of the best MMA studios that offer exceptional training, world-class coaches, and a community of like-minded individuals. In this article, we unveil the top MMA studios in Bali, each with its unique offerings and a promise to elevate your martial arts skills.
Best MMA Studios Bali
Bali MMA - Where Warriors Thrive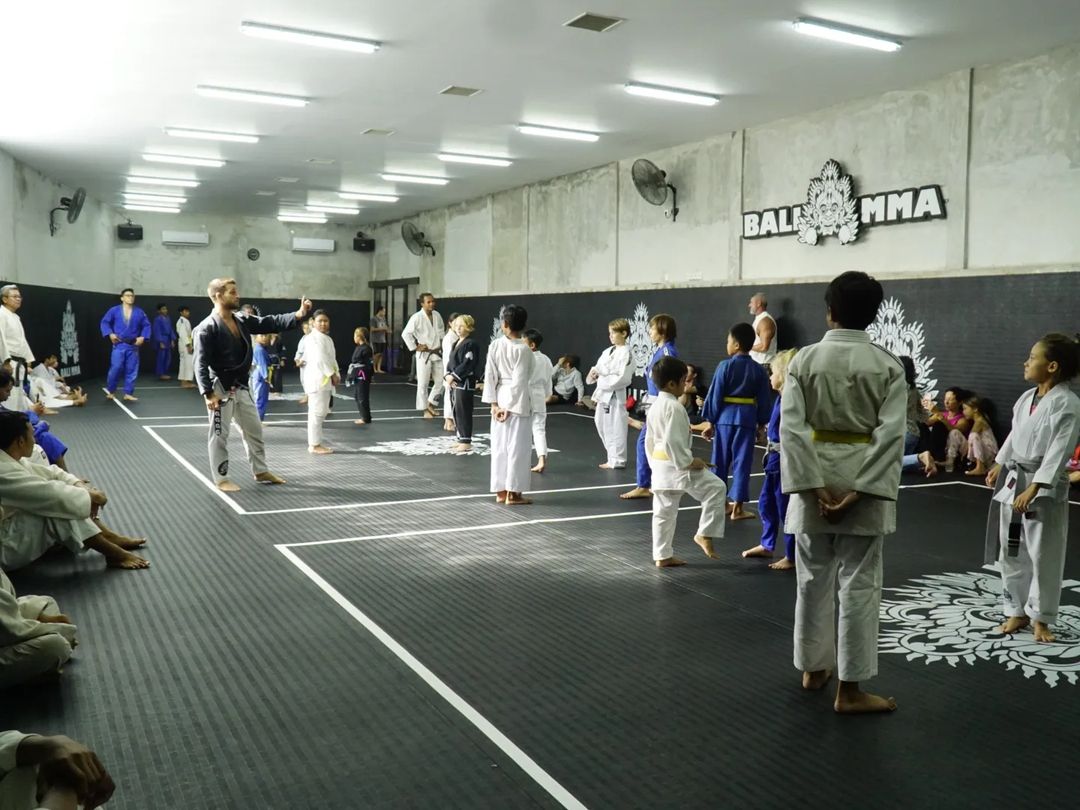 Nestled in central Canggu, Bali MMA is a martial arts haven established in 2014. This renowned gym caters to all skill levels, from beginners to experts, offering a diverse range of classes, including BJJ, MMA Striking, Muay Thai Fundamentals, and more. The state-of-the-art facilities at Bali MMA, comprising the Grappling Room, Striking Room, and Weight Room, provide the perfect setting to sharpen your skills and prepare for battle.
Jl. Raya Padonan No.6, Canggu, Kec. Kuta Utara, Kabupaten Badung, Bali 80361
Phone: +62 877 6188 5879
Website 
Instagram 

HIIT Studio - Fuel Your Passion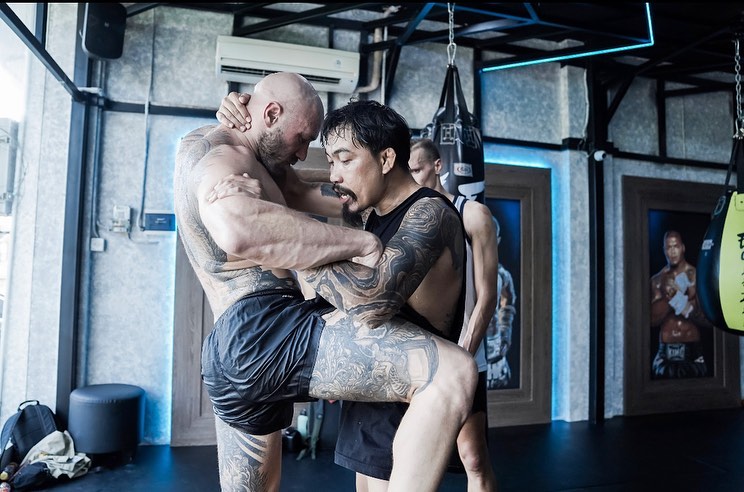 HIIT Studio stands out with its diverse array of classes focusing on boxing and Muay Thai. Boasting a team of experienced coaches, some of whom have trained with UFC fighters, this gym offers an inclusive environment for individuals of all backgrounds. With affordable rates and a wide range of classes, HIIT Studio invites you to embrace your fighting spirit and join a community dedicated to achieving fitness goals through martial arts.
Pertokoan BERAWA Center, Jl. Pantai Berawa Gg. Sri Kahyangan No.09, Canggu, Kec. Kuta Utara, Kabupaten Badung, Bali 80361
Phone: +62 811 3999 011
Website 
Instagram 

Mejiro Gym Bali - Unleash Your Power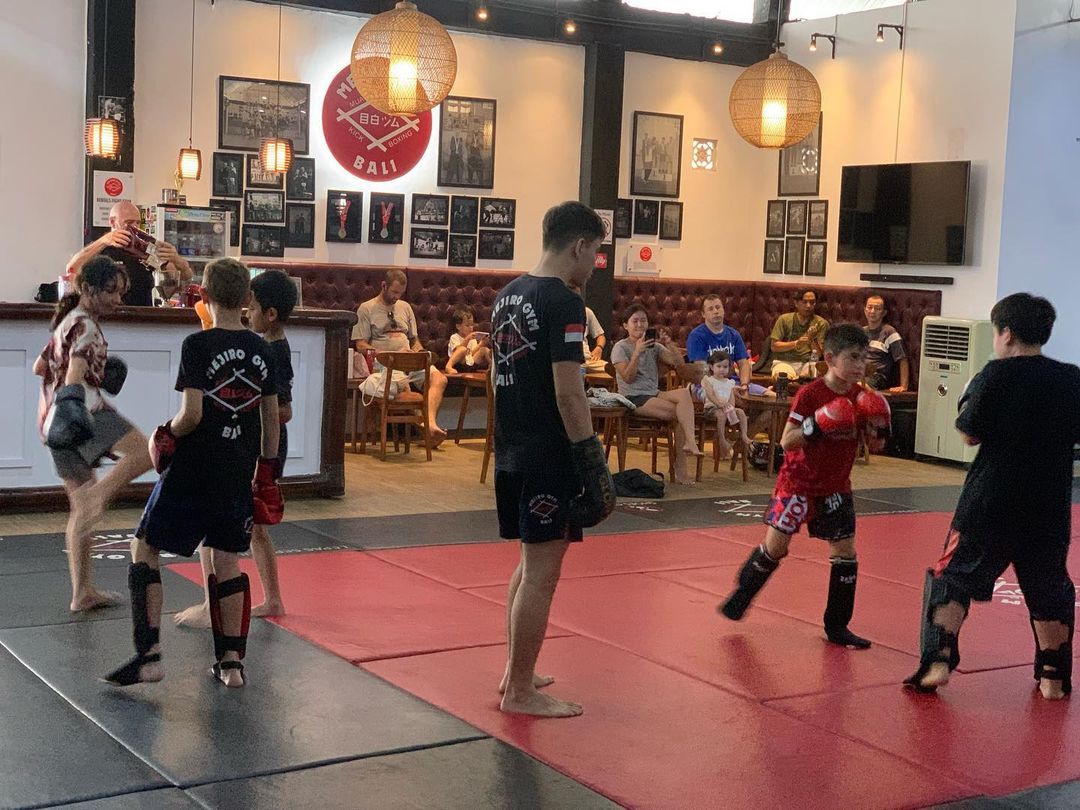 Experience the unique Dutch-style kickboxing at Mejiro Gym Bali, blending Western boxing, Kyokushin karate, and Muay Thai. Beginners and skilled fighters alike can find their place in the variety of classes offered, from boxing beginner fundamentals to sparring sessions. With drop-in sessions that offer exceptional value for money, Mejiro Gym Bali lets you dip your toes into the world of Dutch kickboxing.
Jl. Pakisaji, Sumerta Kelod, Kec. Denpasar Tim., Kota Denpasar, Bali 80239
Phone: +62 822 4768 7575
Website 
Instagram 

Rituals Jiu Jitsu - Master the Mat
Delve into the intricate world of Brazilian Jiu-Jitsu (BJJ) at Rituals Jiu Jitsu. Founded by Justin Sidelle, a seasoned UFC fighter, this gym takes an intensive yet straightforward approach to teaching jiu-jitsu. The classes are based on a personal system of drills and techniques honed over years of training and teaching, ensuring you master the foundations of BJJ.
Jl. Raya Padonan, Canggu, Kec. Kuta Utara, Kabupaten Badung, Bali 80361
Phone: +62 812 4604 8061
Website 
Instagram 

Rivas-JH Kim Taekwondo Bali - Embrace Tradition and Excellence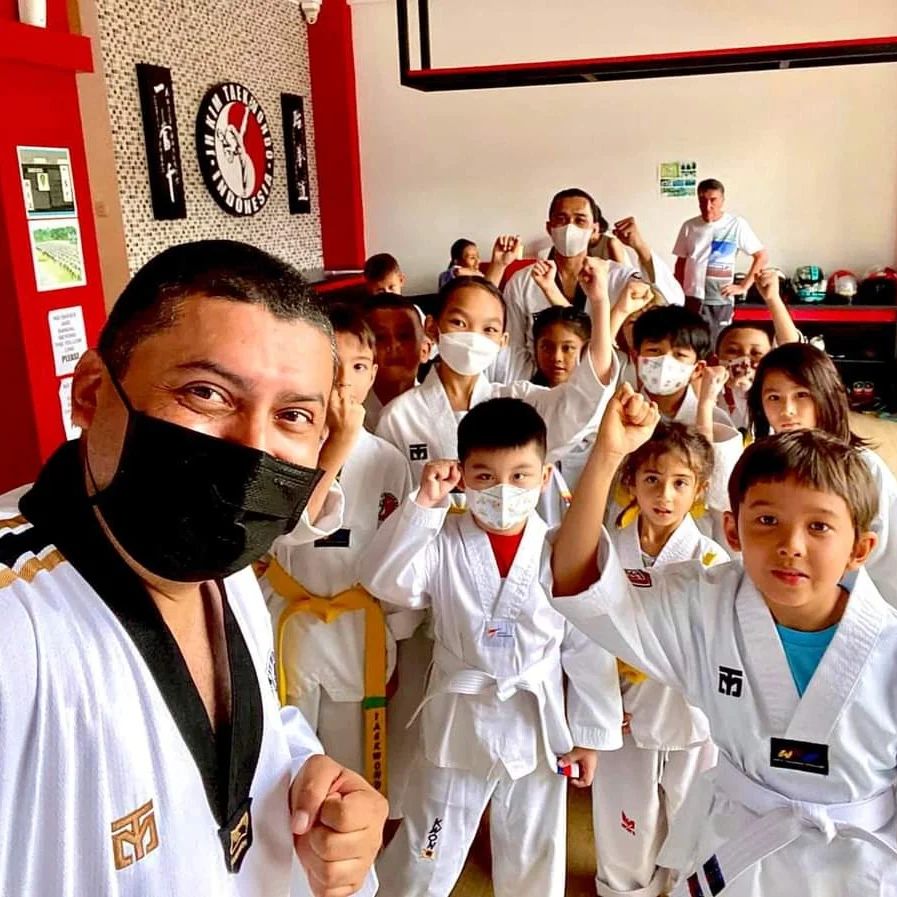 With three establishments in Bali, Rivas-JH Kim Taekwondo is celebrated for its teachings in traditional and Olympic-style taekwondo. Offering free trial classes, this gym by Taekwondo Master Santos Rivas provides an opportunity to grasp the fundamentals from skilled martial artists with competitive and regional experience. Step into the world of taekwondo and immerse yourself in a rich tradition of discipline and technique.
Jl. Raya Semer No.12, Kerobokan Kelod, Kec. Kuta Utara, Kabupaten Badung, Bali 80361
Phone: +62 819 1644 5922
Website 
Instagram 

SOMA Fight Club - Unleash Your Potential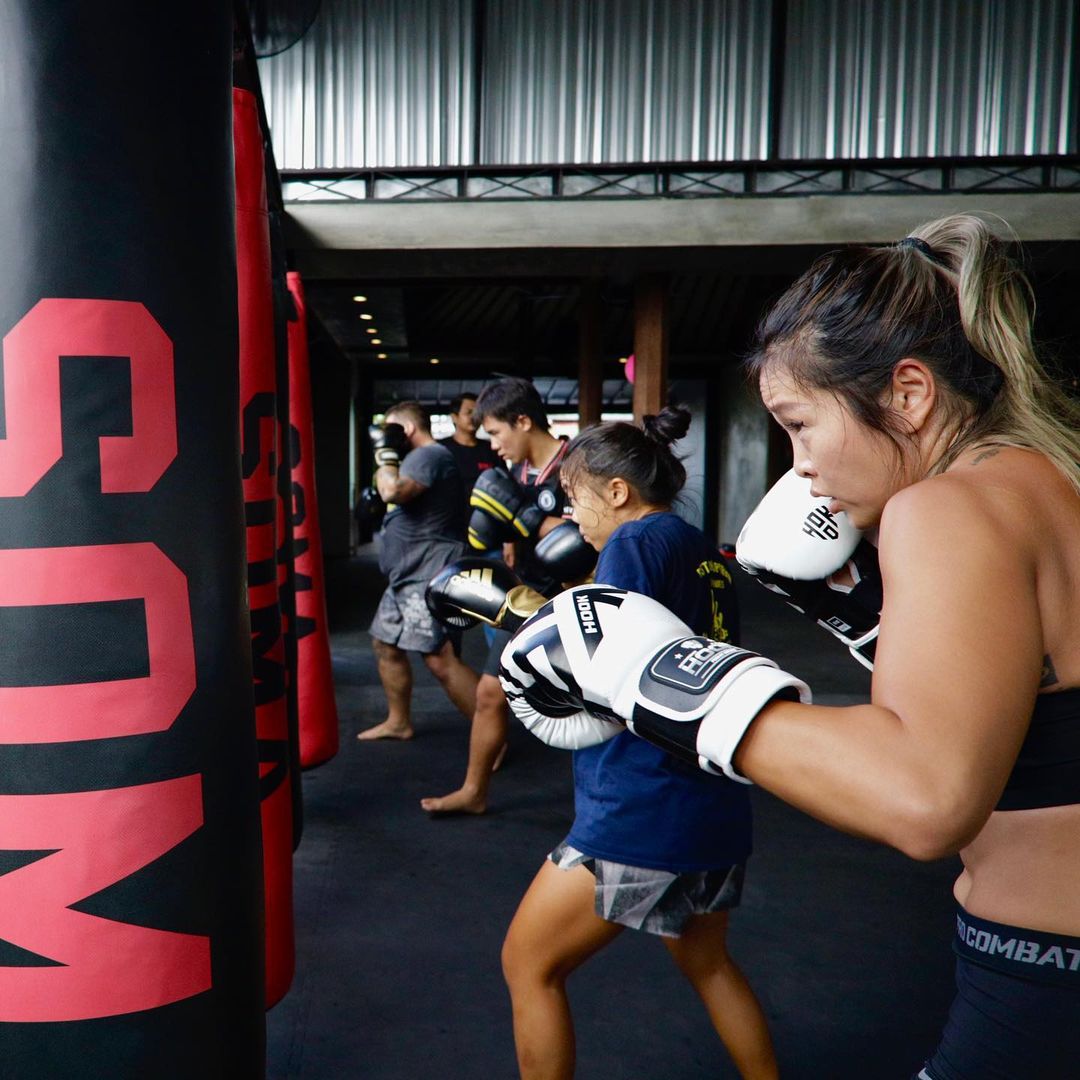 Founded by former Bali MMA head striking coach Mike Ikelei and One Championship fighter Gianni Subba, Soma Fight Club is a melting pot of talent and skill. Their "train, fight, recover, repeat" philosophy drives a community of both expats and Indonesian fighters. Offering private sessions and unique training locations, Soma Fight Club is an exciting destination for martial arts enthusiasts.
Jl. Raya Canggu, Tibubeneng, Kec. Kuta Utara, Kabupaten Badung, Bali 80361
Phone: +62 877 5611 8691
Website 
Instagram 

Ubud Muay Thai - A Serene Retreat for Warriors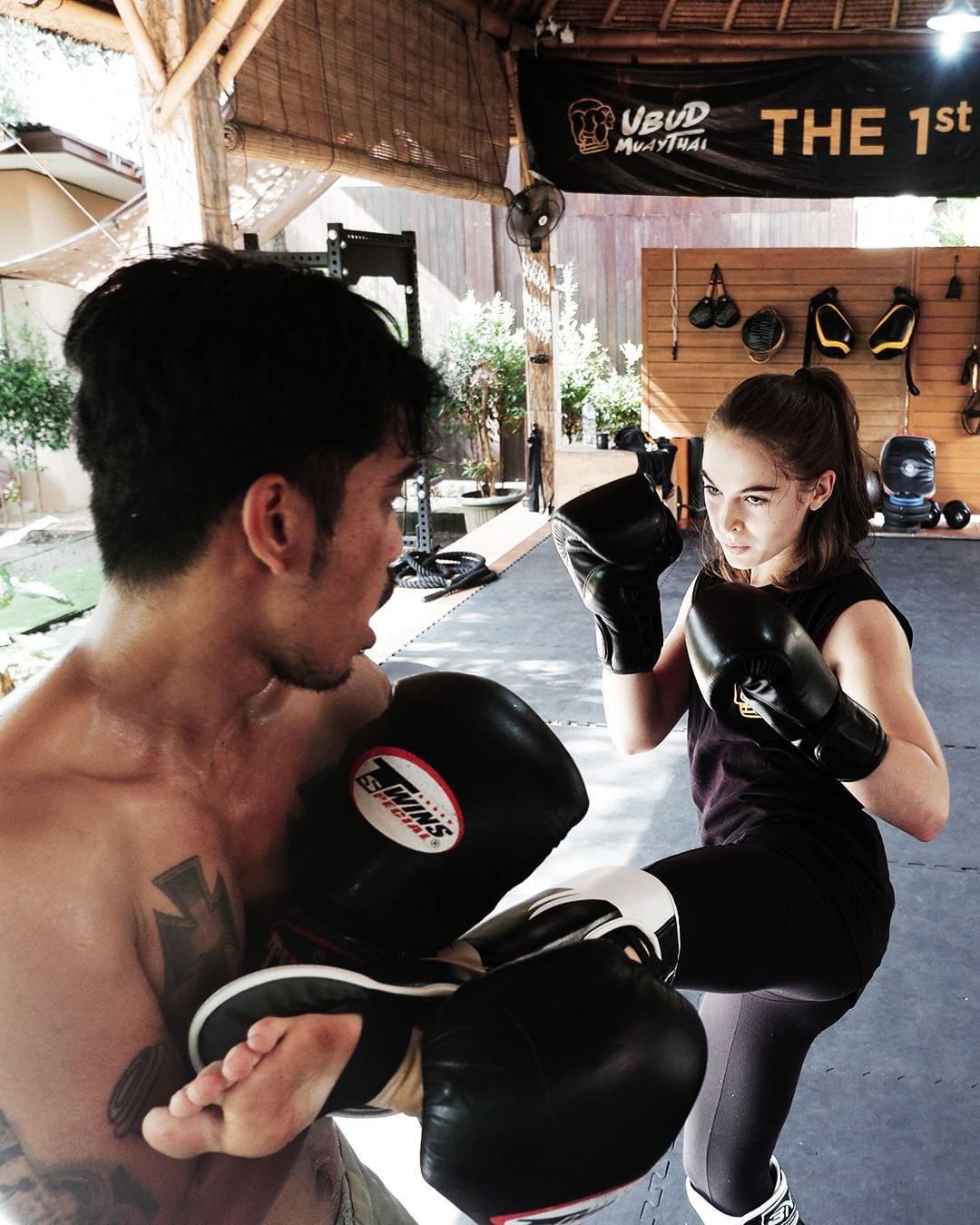 In the tranquil uplands of Ubud, embrace the art of Muay Thai at Ubud Muay Thai Gym. Situated near the famed Monkey Forest Sanctuary, this gym offers tailored classes, strength training, and private courses. The founders emphasize hard work and respect, fostering a community-oriented environment for all visitors.
Jl. Nyuh Gading No.19, MAS, Kecamatan Ubud, Kabupaten Gianyar, Bali 80571
Phone: +62 856 1005 214
Website 
Instagram 

Zealot - The Art of Traditional Muay Thai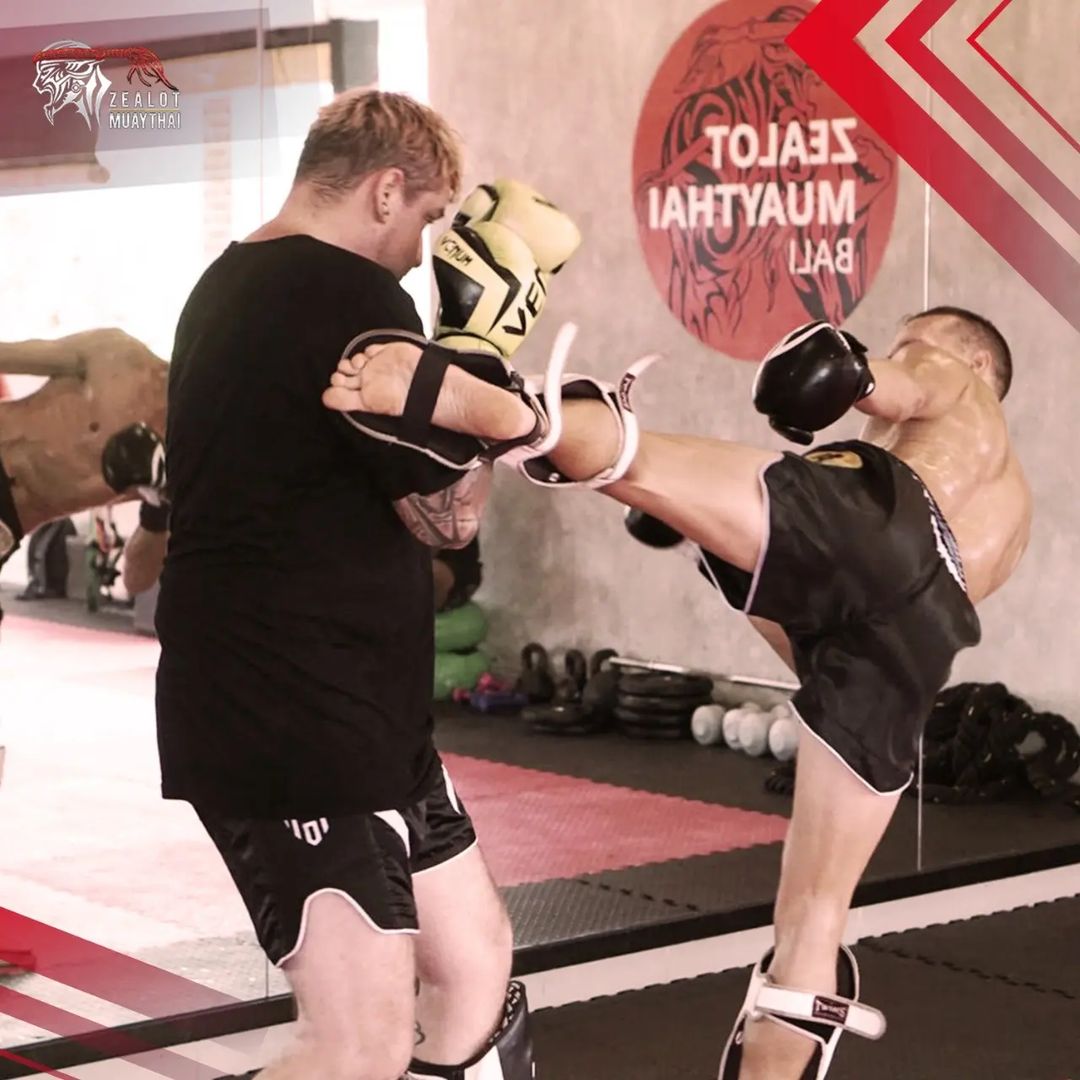 Founded by certified Sinbi Muay Thai Camp instructor Jeremias Abraham, Zealot specializes in traditional Muay Thai training. With group sessions six days a week and the option for private one-on-one training, Zealot welcomes individuals of all fitness levels and fight experiences to train in the authentic spirit of Muay Thai.
Jl. Pantai Seseh, Munggu, Kec. Mengwi, Kabupaten Badung, Bali 80351
Phone: +62 813 3830 6716
Website 
Instagram