Looking to rejuvenate your senses and soak away your worries in a tropical paradise? Bali offers an array of natural hot springs that promise not only relaxation but also stunning views and unique experiences. From soothing your muscles to enjoying therapeutic benefits, these hot springs offer a blend of nature, culture, and serenity. Let's dive into some of the must-visit natural hot springs destination in Bali
Bali's Best Natural Hot Springs for Ultimate Relaxation
Angseri Hot Spring: A Glimpse of Bali's Heart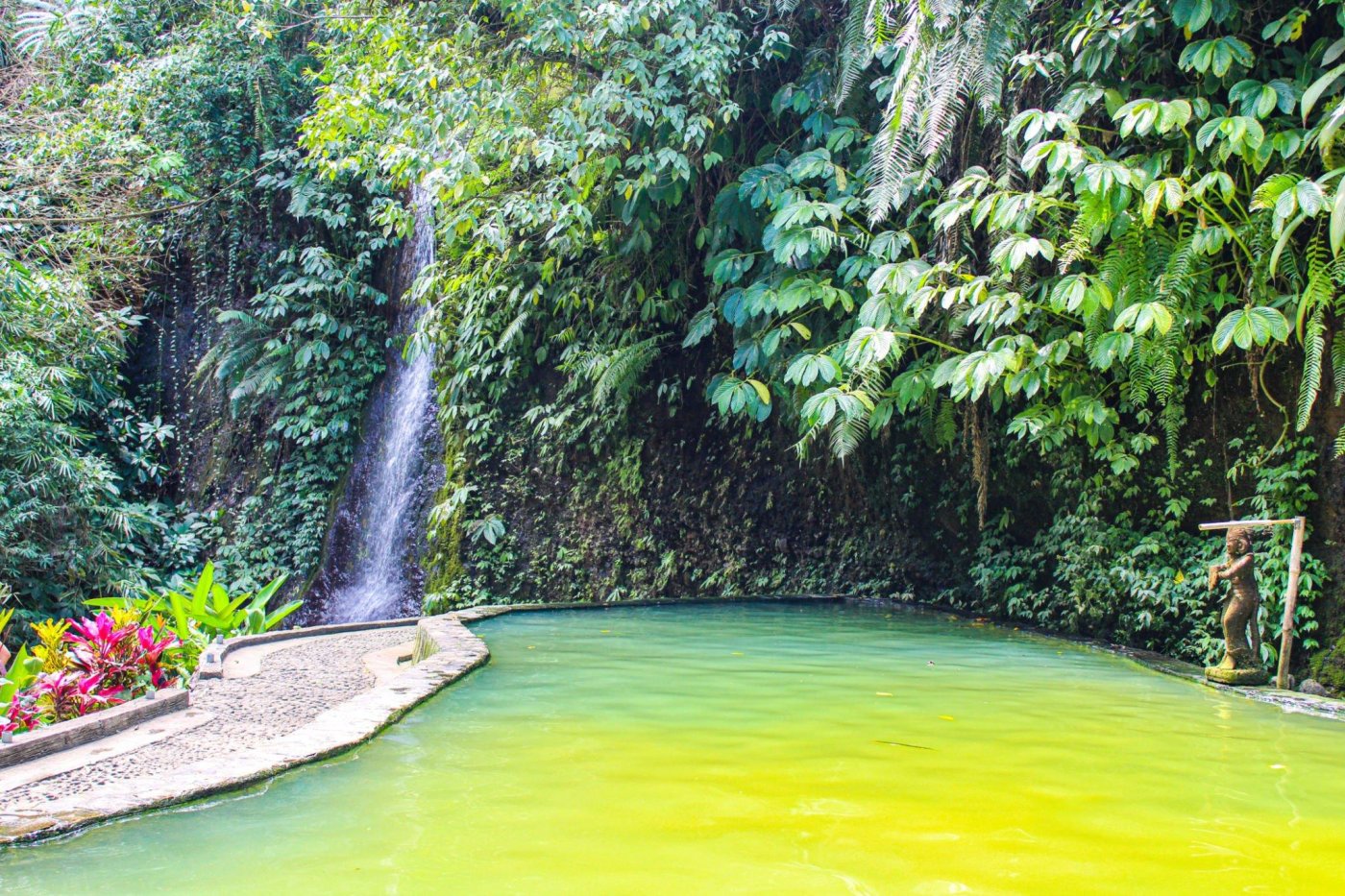 Nestled beneath the humble village of Baturiti in Tabanan, Angseri Hot Springs are a hidden gem. Immerse yourself in local life as you watch farmers tending to their rice fields, a sight that feels like a step back in time. After a scenic walk through a lush forest, you'll reach the soothing hot spring. Choose between public or private pools, with the latter accommodating up to 5 people. Soak your worries away while enjoying the splendid golden hues of the rice fields during harvest season.
Angseri, Bangli, Kec. Baturiti, Kabupaten Tabanan, Bali 82191
Website
Banjar Hot Spring: Bali's Sacred Healing Oasis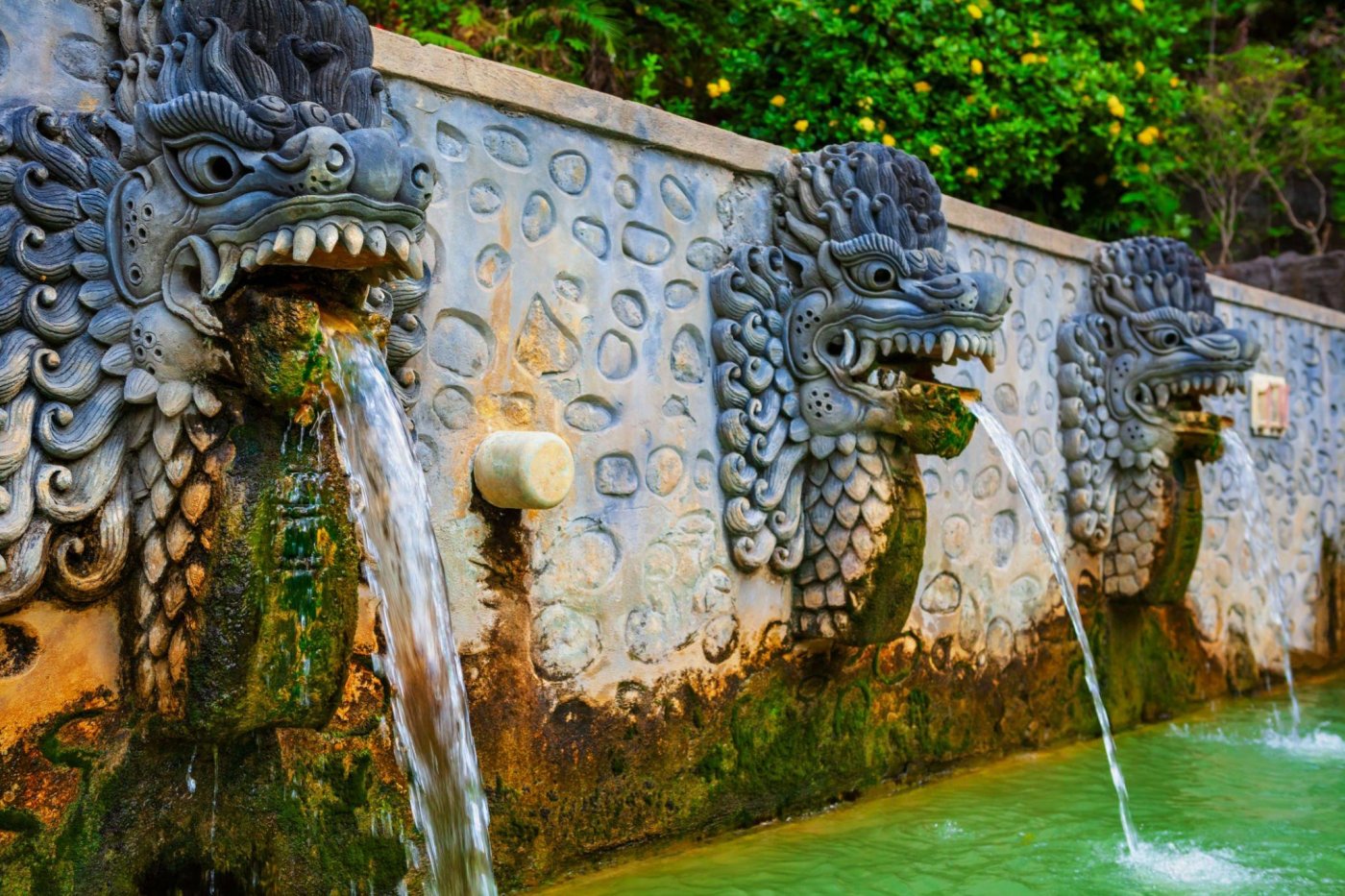 Escape the bustling streets of Buleleng and find solace at Banjar Hot Springs. Locals believe in the healing powers of the sulfur-rich water, which may ease skin issues and soothe muscle tension. The natural massage from the water spouts adds an extra layer of relaxation. Unwind amidst lush greenery and an ancient ambiance, complete with modern amenities and mouthwatering local cuisine.
Jalan Banjar, Banjar, Kec. Banjar, Kabupaten Buleleng, Bali 81152
Phone: +62 362 929 01
Website
Instagram
Banyuwedang Hot Spring: Northern Bliss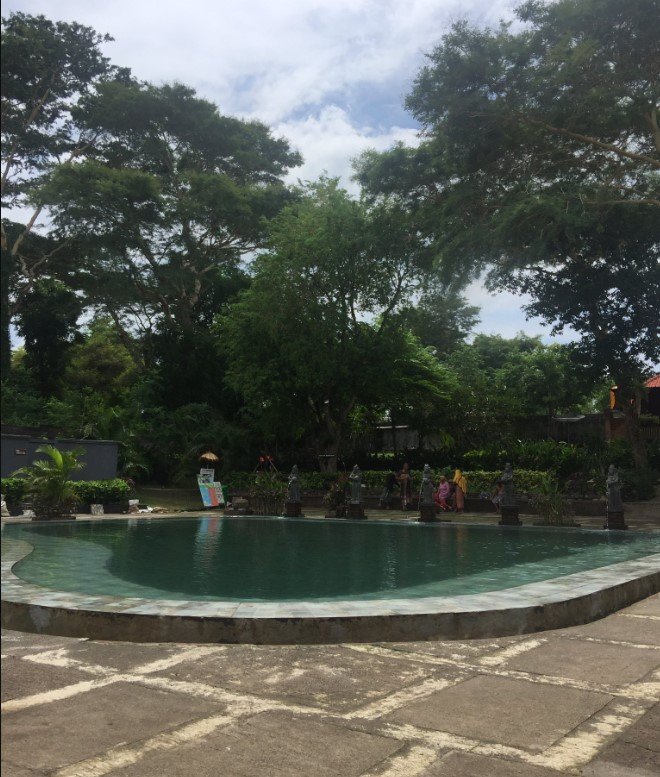 Embrace the tranquility of North Bali at Banyuwedang Hot Springs. Soak in healing sulfuric water while gazing at the mesmerizing West Bali National Park bay. Let your worries drift away as you absorb the beauty of the mangrove forest and bay, leaving you both refreshed and revitalized.
Pejarakan, Gerokgak, Buleleng Regency, Bali 81155
Phone: +62 823 4187 5070
Belulang Hot Spring: Rural Retreat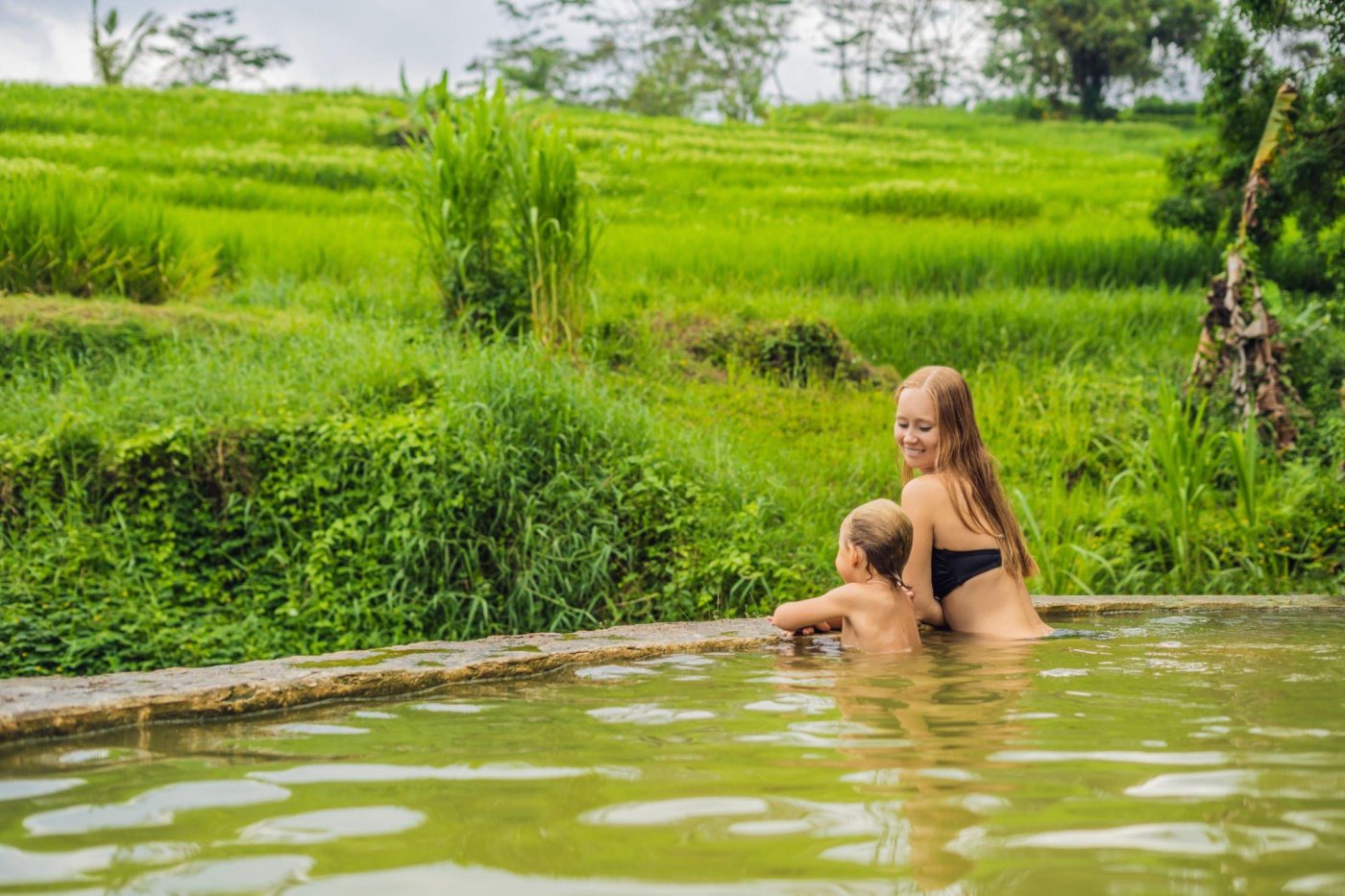 In the heart of Tabanan village, Belulang Hot Spring offers a serene escape. Relax in the village temple's pool, surrounded by the soothing sounds of nature and locals' gentle conversations. Immerse yourself in a calming atmosphere that will leave you refreshed and at peace.
Mengesta, Penebel, Tabanan Regency, Bali 82152
Penatahan: Nature's Paradise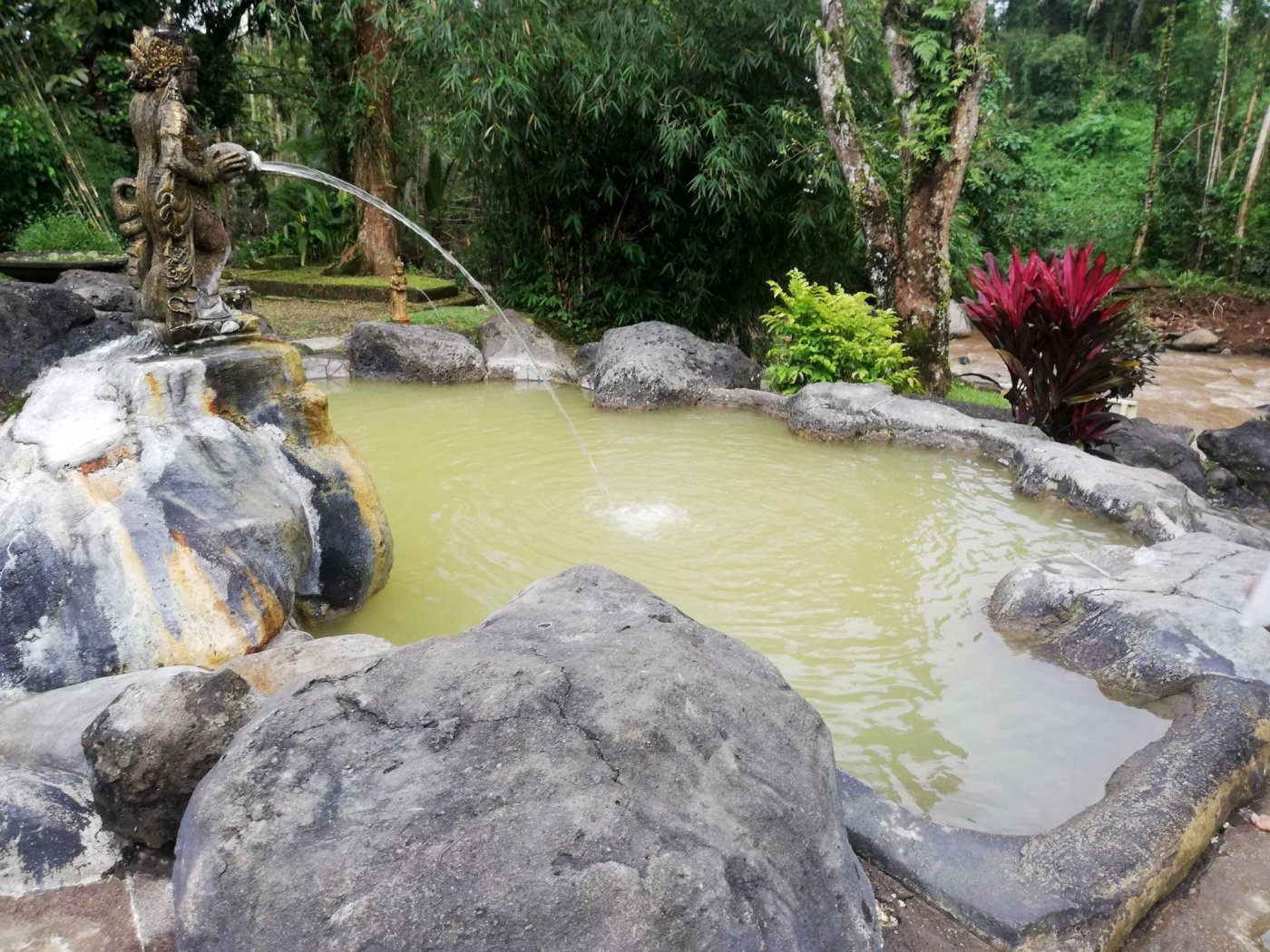 Dive into the heart of rural beauty at Penatahan Hot Springs, just a short journey from Tabanan. As you relax in the warm waters, take in the breathtaking views of the surrounding village and lush greenery. Let the sulfuric water work its magic on your skin while you enjoy the serene atmosphere. Don't miss the chance to explore the nearby Batukara Temple for an added touch of culture.
Jl. Jurusan Jl. Batukaru, Penatahan, Kec. Penebel, Kabupaten Tabanan, Bali 82152
Phone: +62 823 4116 4757
Toya Bungkah: A Lakeside Escape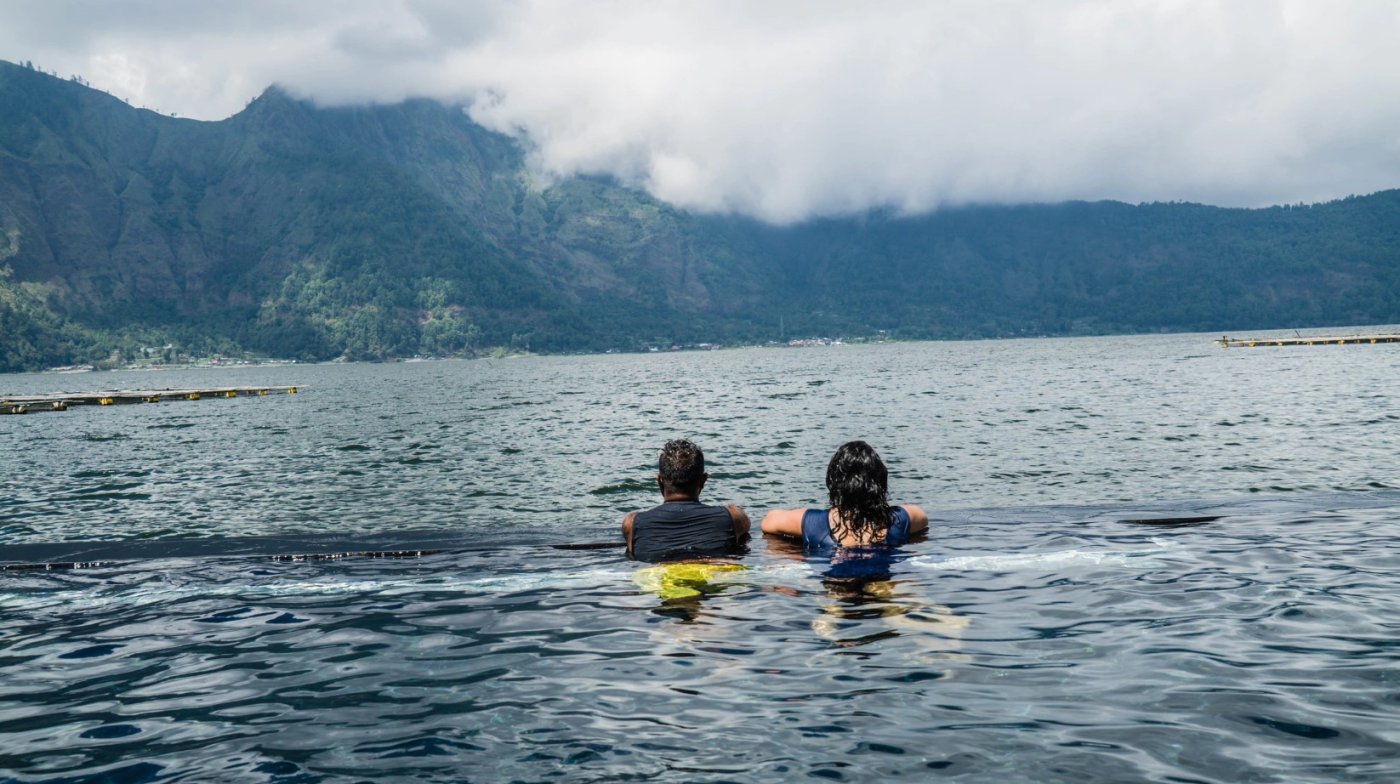 Discover tranquility at Toya Bungkah, situated by the majestic Batur Lake and Mount Batur. The pools offer different experiences, including a mineral pool with therapeutic properties. Soak in warm water while soaking up panoramic views, but remember to check the forecast for optimal visibility. Complete facilities and delicious meals await, making this hot spring a perfect stop during your Northern Bali adventure.
Jl. Pendakian Gn. Batur, Batur Tengah, Kec. Kintamani, Kabupaten Bangli, Bali
Phone: +62 821 4672 0930
Toya Devasya: Resort-Style Bliss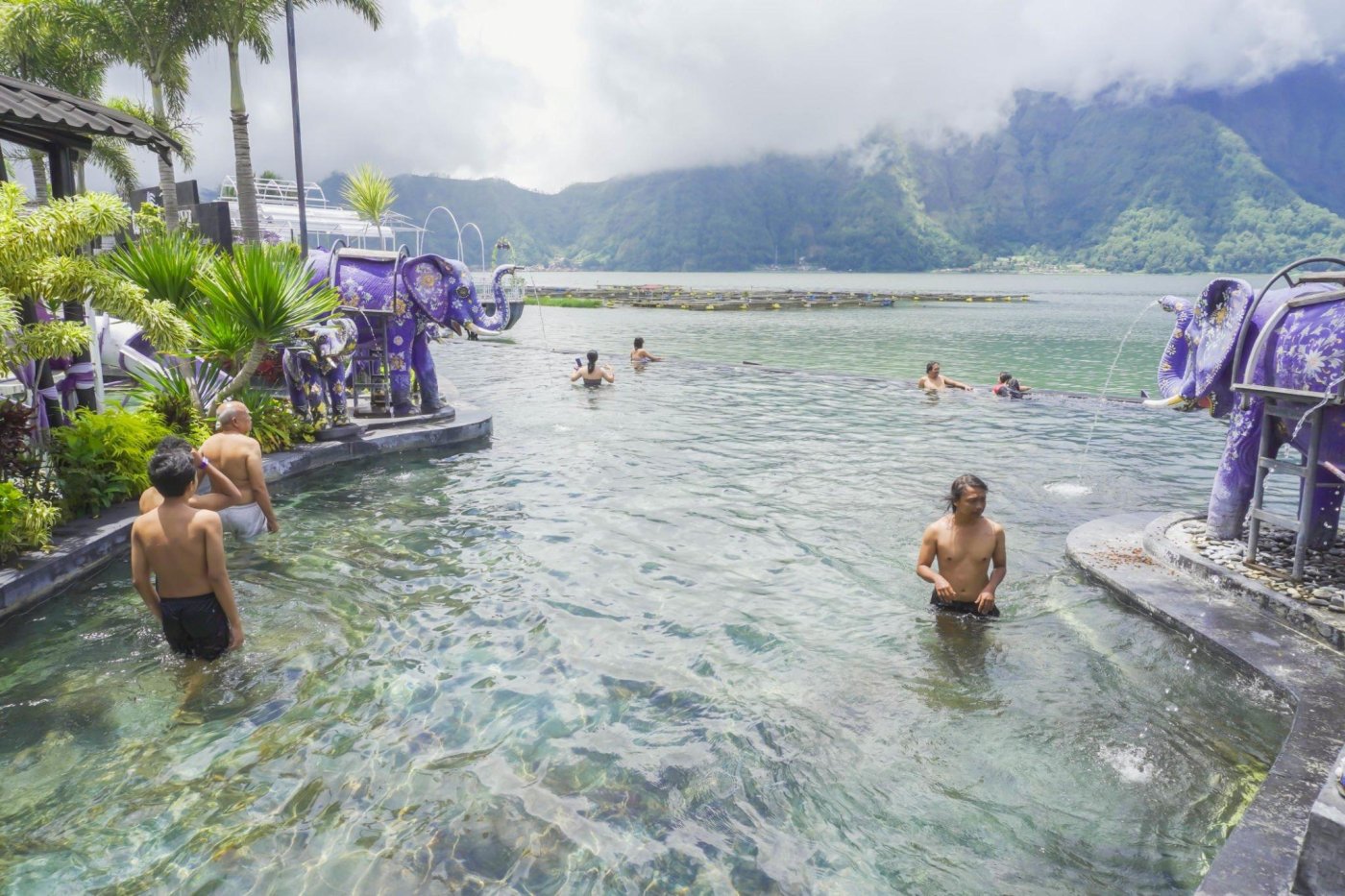 Elevate your hot spring experience at Toya Devasya Hot Springs, where a resort awaits you. With unlimited access to the pools and a backdrop of the iconic Mount Batur, it's a haven of relaxation. Indulge in a poolside bar, spa treatments, and even a baby pool for your little ones. After a soothing soak, enjoy a wide range of delectable food options.
Central Batur, Kintamani, Bangli Regency, Bali
Phone: +62 366 51205
Website
Instagram
Yeh Sanih: Seaside Serenity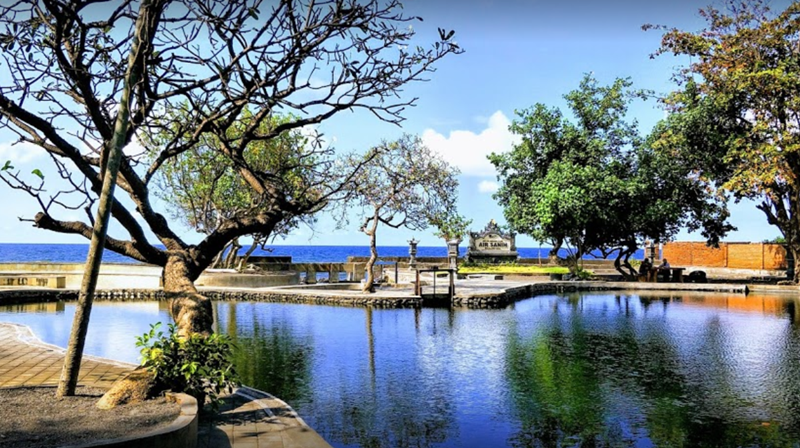 After dolphin-watching at Lovina Beach, head to Yeh Sanih Natural Hot Spring in Singaraja. Let the therapeutic hot water wash away fatigue while you admire the breathtaking ocean view. Locker facilities ensure your belongings are safe while you unwind. Recharge your spirit with the perfect blend of warm water and a stunning coastal landscape.
Jl. Singaraja-Amlapura, Bukti, Kec. Kubutambahan, Kabupaten Buleleng, Bali 81172