For the discerning traveler seeking a blend of affordability and quality in accommodation in-between their blissful Balication, the boutique hostels stand out as prime choices. In this curated selection, we present the crème de la crème of boutique hostels that promise an unforgettable sojourn on this picturesque island.
Best Boutique Hostels in Bali: Unveiling Unique Sanctuaries for Travelers
Dip & Doze Boutique Hostel: Where Bali Dreams Unfold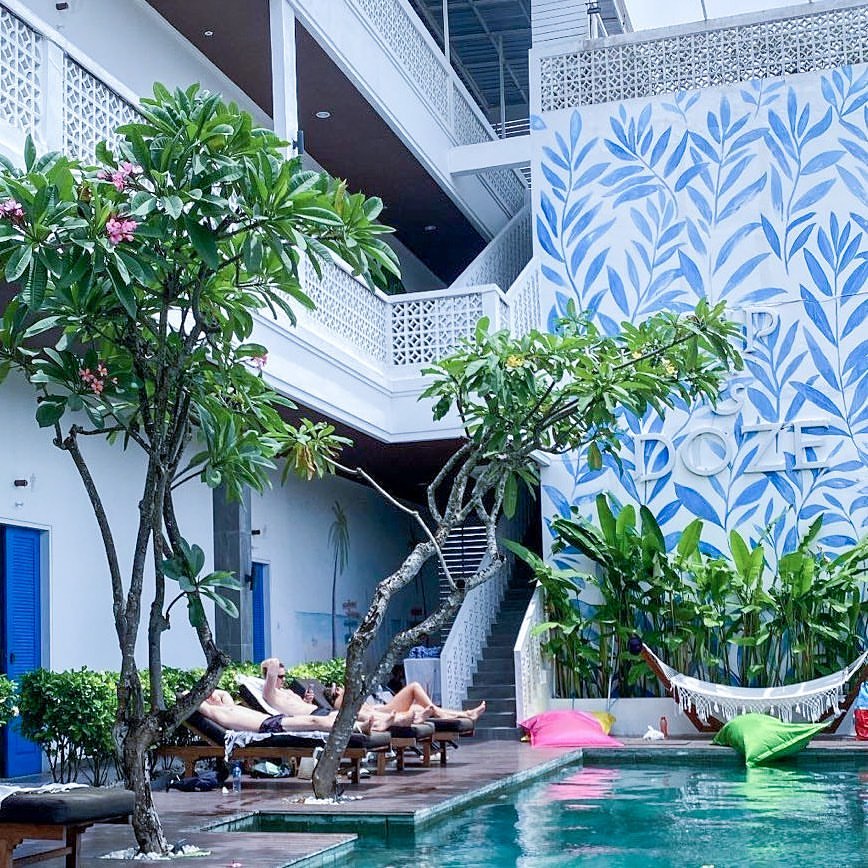 At the heart of Bali's vivacity lies Dip & Doze Boutique Hostel, a haven that seamlessly marries affordability with superior quality. Nestled in the lively Berawa neighborhood, this hostel offers a respite from the Balinese heat in its inviting pool. Whether you're a solo adventurer or a group of friends, the hostel's vibrant ambiance and prime location near cafes, beach clubs, and attractions make it an ideal base for Bali explorations. From the moment you check in to the time you bid farewell, the highly skilled staff ensure your stay is nothing short of exceptional.
Jl. Pantai Berawa No.99, Tibubeneng, Kec. Kuta Utara, Kabupaten Badung, Bali 80361
Phone: +62 811 1610 140
Website 
Instagram 

H-ostel: Quirky Comforts and Creative Abodes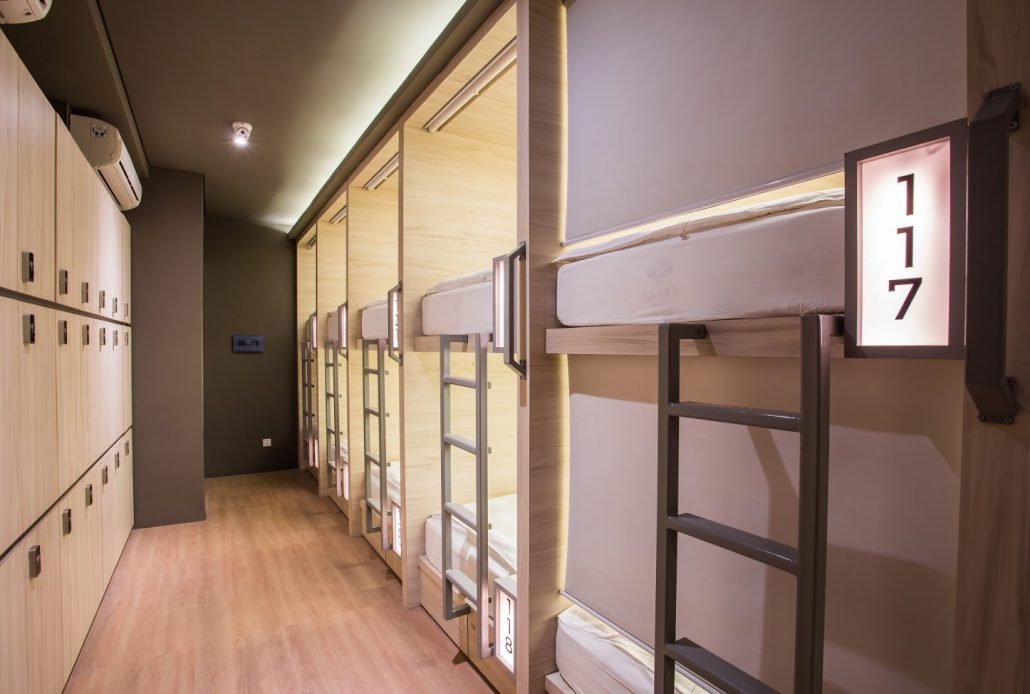 Venture into the whimsical world of H-ostel, where doodled interiors and capsule-like dorm rooms redefine comfort. While the visuals may hint at snug spaces, rest assured, these dorms are remarkably spacious and comfortable. Combining the best of creativity and relaxation, H-ostel offers air-conditioned dorms reminiscent of Japanese capsule beds, providing a unique and delightful accommodation experience.
Jalan Kuta Square Blok E8, Kuta, Kec. Kuta, Kabupaten Badung, Bali 80361
Phone: +62 361 475 2387
Website 
Instagram 

Kosta Hostel: Your Accessible Retreat in Seminyak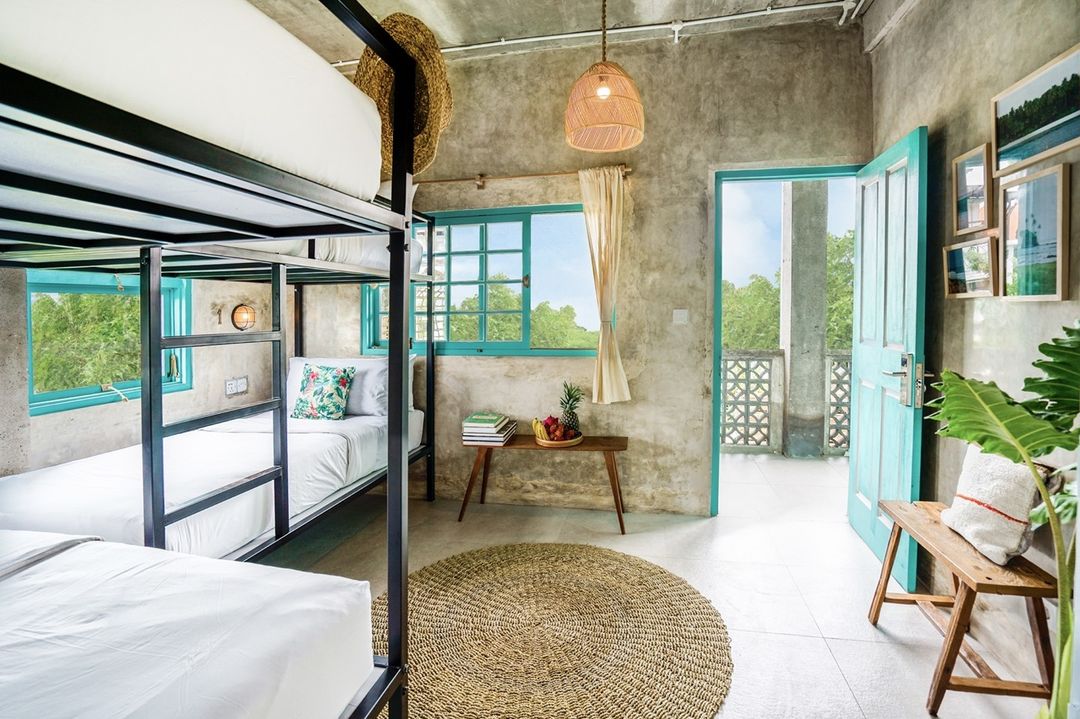 Situated a mere 1.7 km from The Seminyak Square Shopping Mall, Kosta Hostel beckons with its accessible location and the promise of a tranquil stay. The hostel's 'beds for nomads' concept ensures a serene and cozy experience in the heart of Bali. With the added convenience of bicycle rentals, Kosta Hostel opens doors to a world of exploration and relaxation for every traveler.
Jl Subak Sari, Barat Gg. Sri Kahyangan No.77, Tibubeneng, Bali 80361
Phone: +62 361 909 4529
Website 
Instagram 

Lokal Bali Hostel: An Oasis of Luxury in Dorm Culture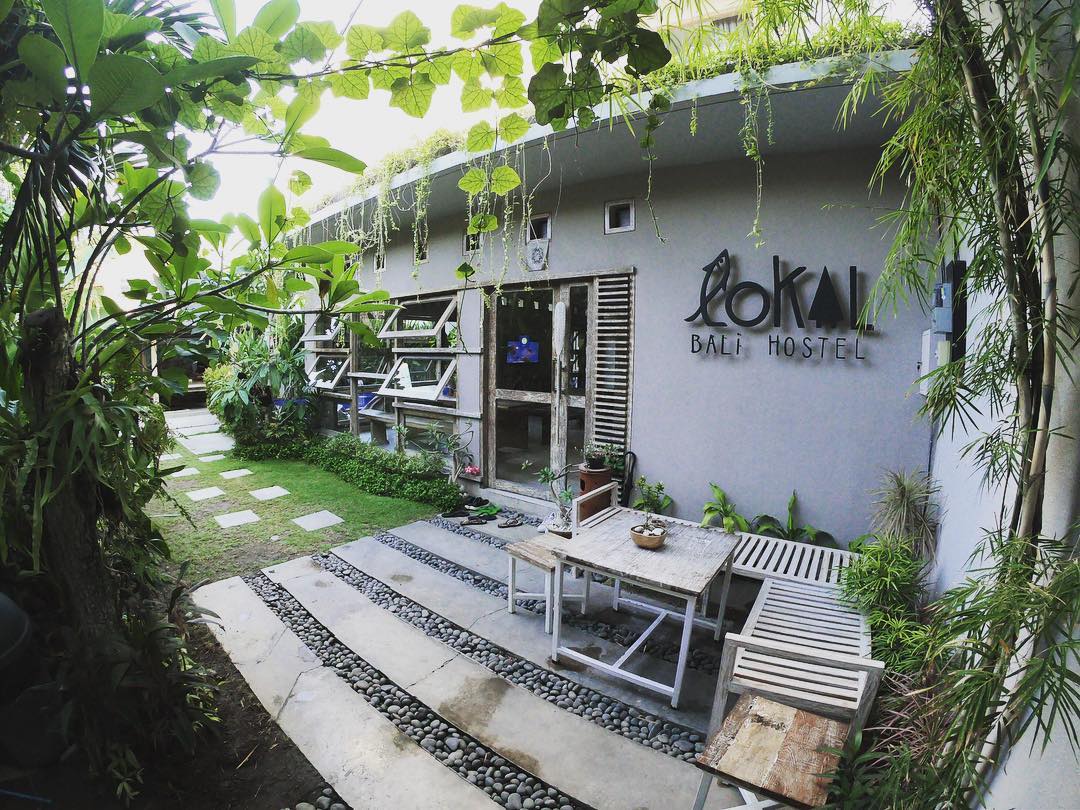 Lokal Bali Hostel elevates the dorm culture to unprecedented heights, blending modern amenities with Balinese charm. Set amidst a stunning garden, this hostel boasts an in-house spa, a swimming pool, and abundant greenery, offering a sanctuary of comfort. Embracing the spirit of Bali's exquisite villas, Lokal Bali Hostel provides an unparalleled and lavish hostel-stay experience.
Jl. Kediri No.93, Kuta, Kec. Kuta, Kabupaten Badung, Bali 80361
Phone: +62 361 475 3707
Website 
Instagram 

M Boutique Hostel: Modern Luxury in the Heart of Legion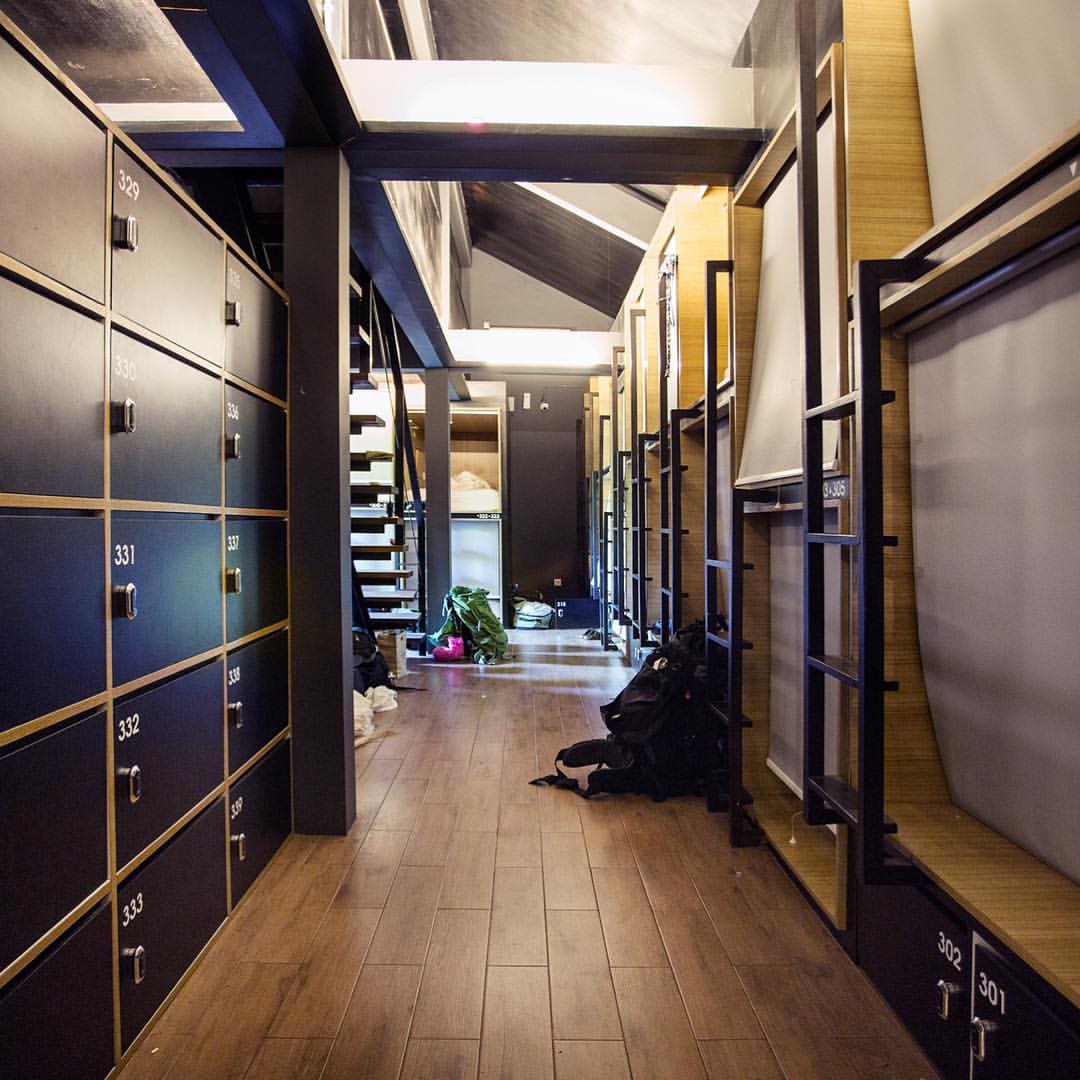 In the bustling streets of Legion, M Boutique Hostel stands as a beacon of luxurious accommodation. The hostel's contemporary design, accentuated by clean lines and thoughtful details, exudes homely warmth. From impeccably clean bedding to an open sky terrace with a bar, M Boutique Hostel caters to the desires of the modern traveler, presenting a welcoming haven amidst Legion's lively ambiance.
Jln Legian No.8M, Kuta, Badung Regency, Bali 80361
Phone: +62 361 475 2589
Instagram 

Nuansa Penida Hostel: A Balinese Retreat for the Soul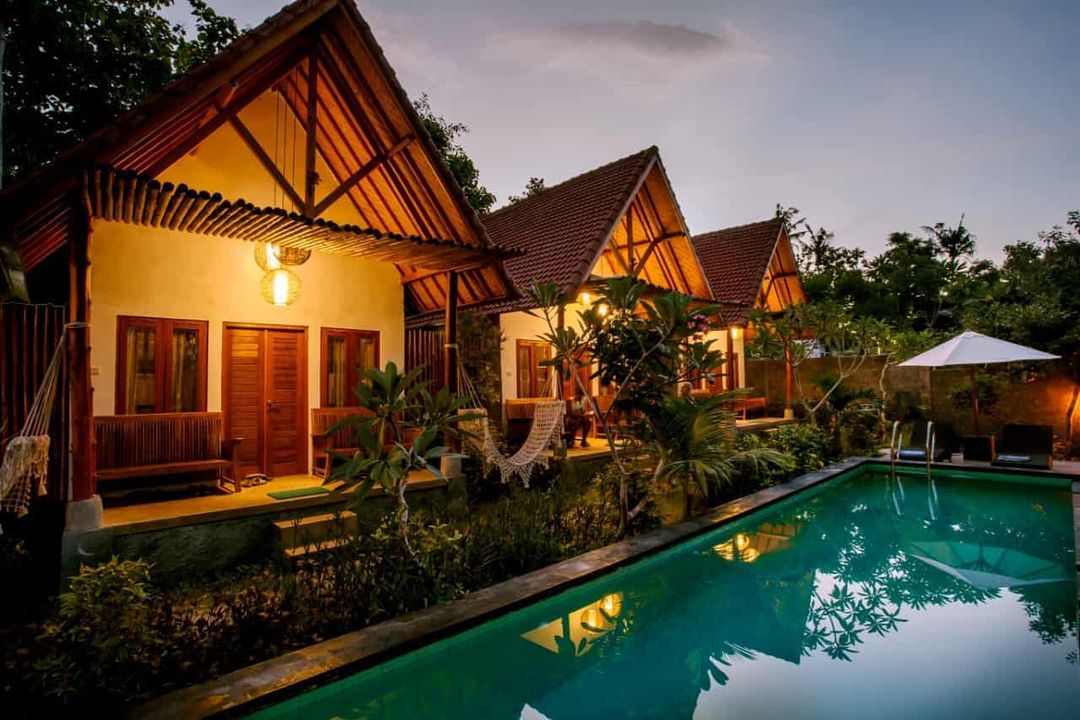 Approximately 13 km from the captivating Broken Beach, Nuansa Penida Hostel offers an authentic Balinese experience. This gem, adorned with traditional ceramic roof tiles, embraces the essence of Bali through its architecture and ambience. The hostel's cottages, surrounded by open spaces and a refreshing swimming pool, invite guests to immerse themselves in the true spirit of this magical island.
Jl. Banjar Anyar - Sebunibus Nusa Penida, Sakti, Kec. Nusa Penida, Kabupaten Klungkung, Bali 80771
Phone: +62 857 3762 9014
Instagram 

Pillow Inn Ubud: Nature's Embrace in the Heart of Ubud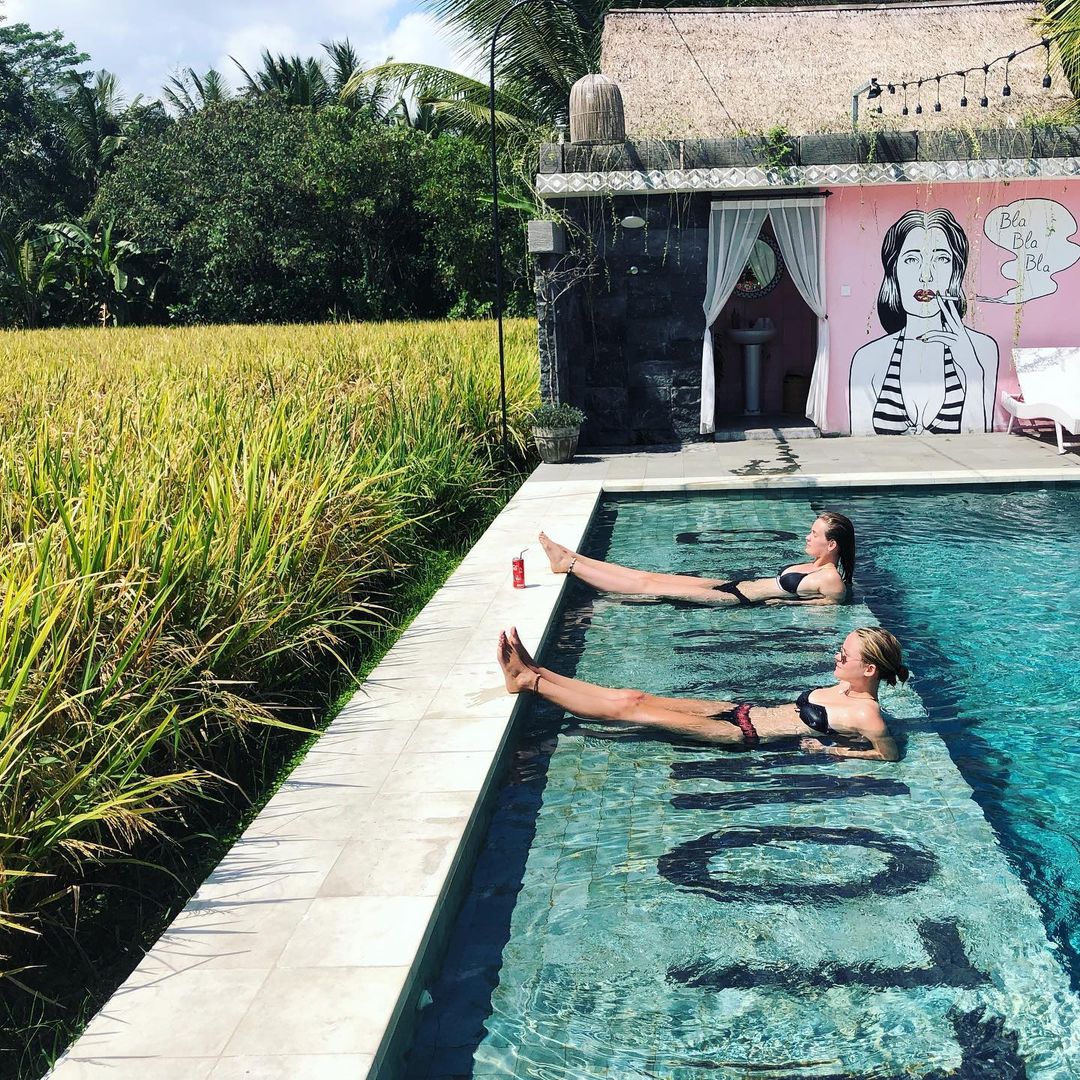 Nestled amidst the verdant embrace of Ubud, Pillow Inn beckons with its idyllic location merely 700 meters from Ubud market. Surrounded by lush greenery and swaying coconut trees, the hostel boasts two inviting swimming pools, one of which offers mesmerizing views of the nearby rice paddy fields. Pillow Inn is an ideal retreat for those seeking serenity and connection with nature.
Jl. Bisma No.45, Ubud, Kecamatan Ubud, Kabupaten Gianyar, Bali 80571
Phone: +62 361 908 4279
Website 
Instagram 

Umahku Seminyak: Budget-Friendly Comforts with a Personal Touch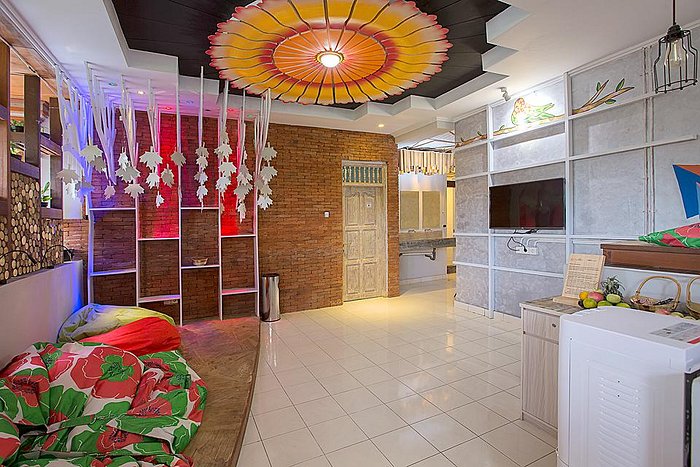 Umahku Seminyak presents a compelling option for budget-conscious travelers seeking comfort and convenience. With impeccably clean dorms and interactive common spaces, this hostel offers a delightful retreat. Guests can unwind in the inviting swimming pool and relish delectable meals served at the hostel's restaurant, ensuring a delightful and fulfilling stay.
Jalan Nakula Barat. 7 Legian, Seminyak, Kec. Kuta, Kabupaten Badung, Bali 80361
Phone: +62 811 3961 7757
Instagram