Mother's Day is just around the corner and what better way to show your appreciation for everything your mom has done for you than to treat her to a special day out in Bali? Also known as the Island of the Gods, Bali is the perfect destination for a memorable Mother's Day celebration. With its stunning natural beauty, luxurious resorts, and exceptional dining options, Bali offers something for everyone. In this article, we'll explore some of the best places to take your mom in Bali for an unforgettable Mother's Day.
Mom's Blissful Day Out: Places to Celebrate Mother's Day In Bali
Dine at Ayung Terrace, Mandapa, a Ritz-Carlton Reserve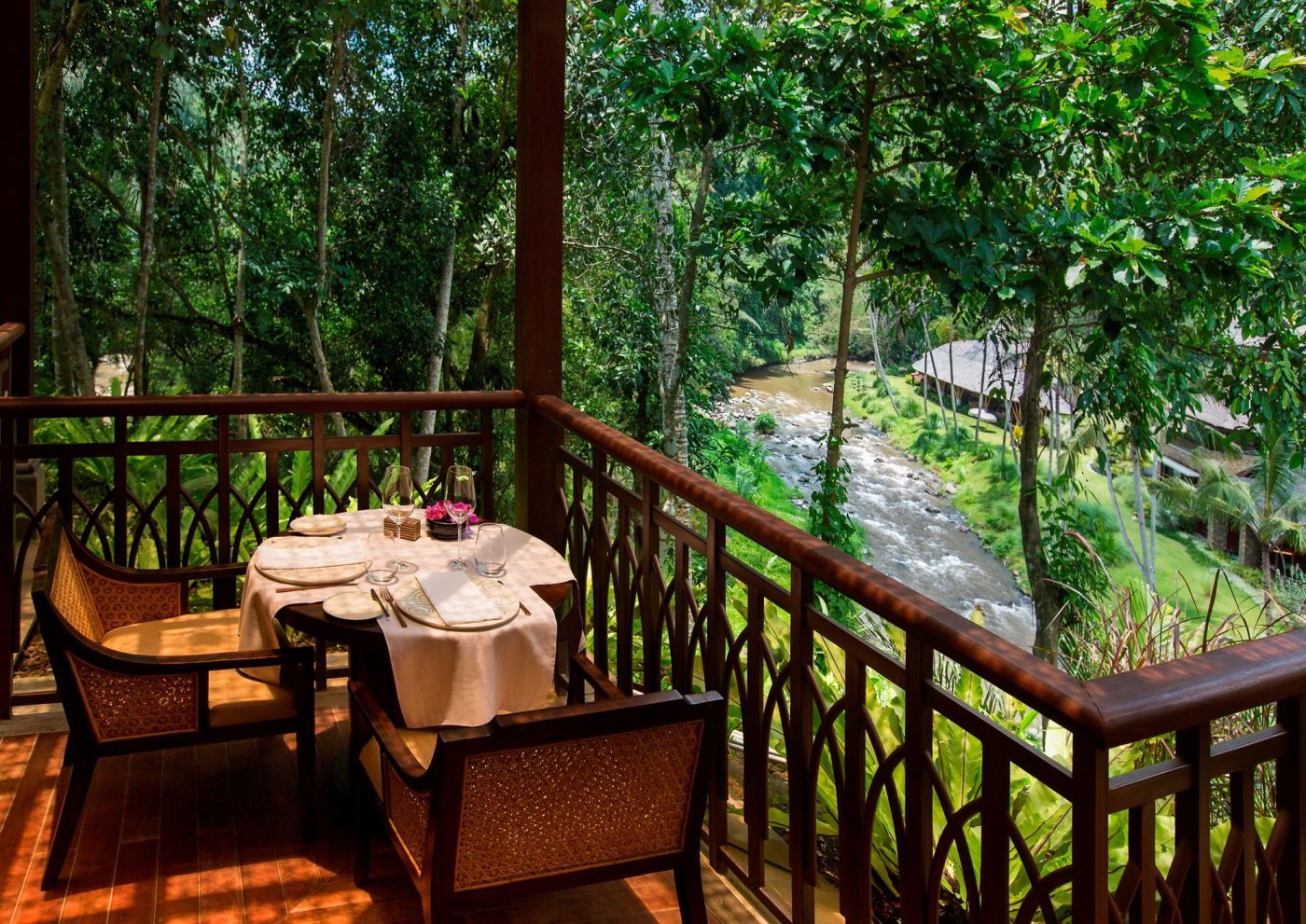 Treat your mom to a culinary experience like no other at Ayung Terrace, located at the Mandapa, a Ritz-Carlton Reserve in Ubud. Surrounded by lush greenery and breathtaking views of the Ayung River Valley, Ayung Terrace offers a menu of locally inspired dishes made from the freshest ingredients. The restaurant's warm ambiance and exceptional service will make your the first woman in your life feels like royalty.
Indulge in a Spa Day at COMO Shambhala Estate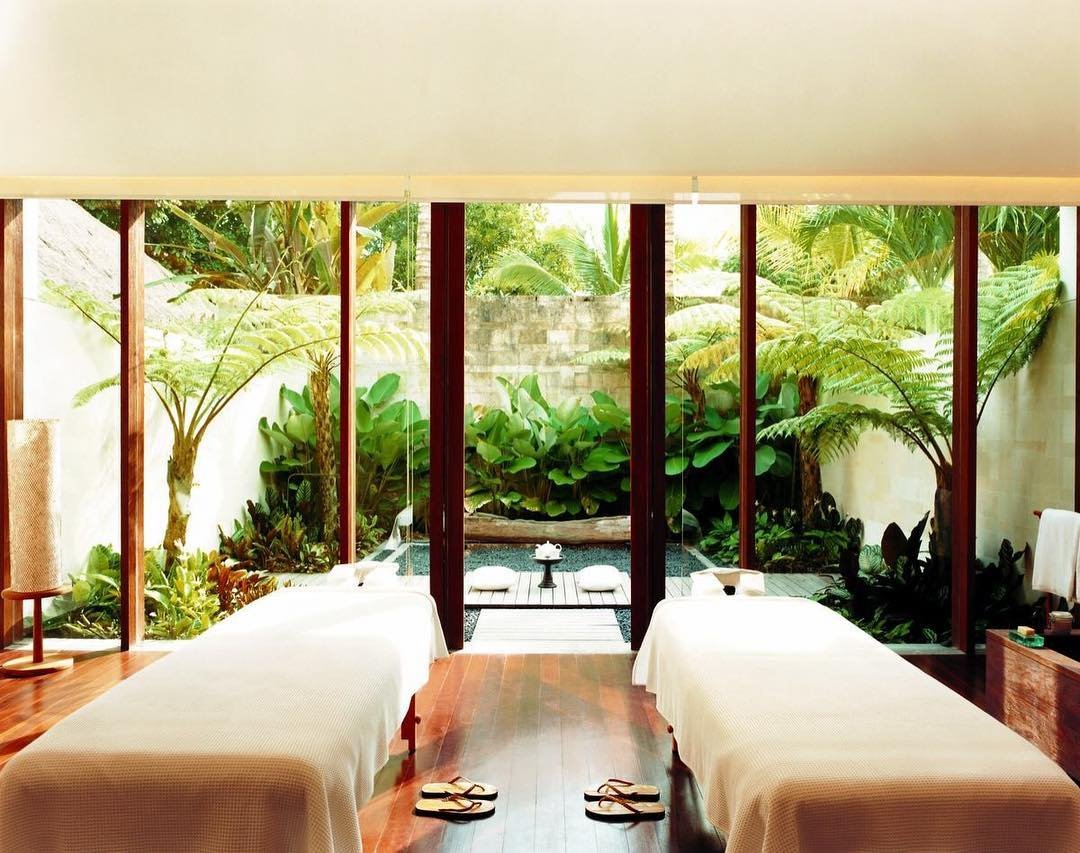 For a truly relaxing Mother's Day experience, book a Spa day at COMO Shambhala Estate in Ubud. This luxury wellness resort offers a range of holistic treatments designed to rejuvenate the mind, body, and spirit. Your mom will feel pampered from head to toe with massages, facials, and body treatments, all while surrounded by Bali's natural beauty.
Take a Cooking Class at Bumbu Bali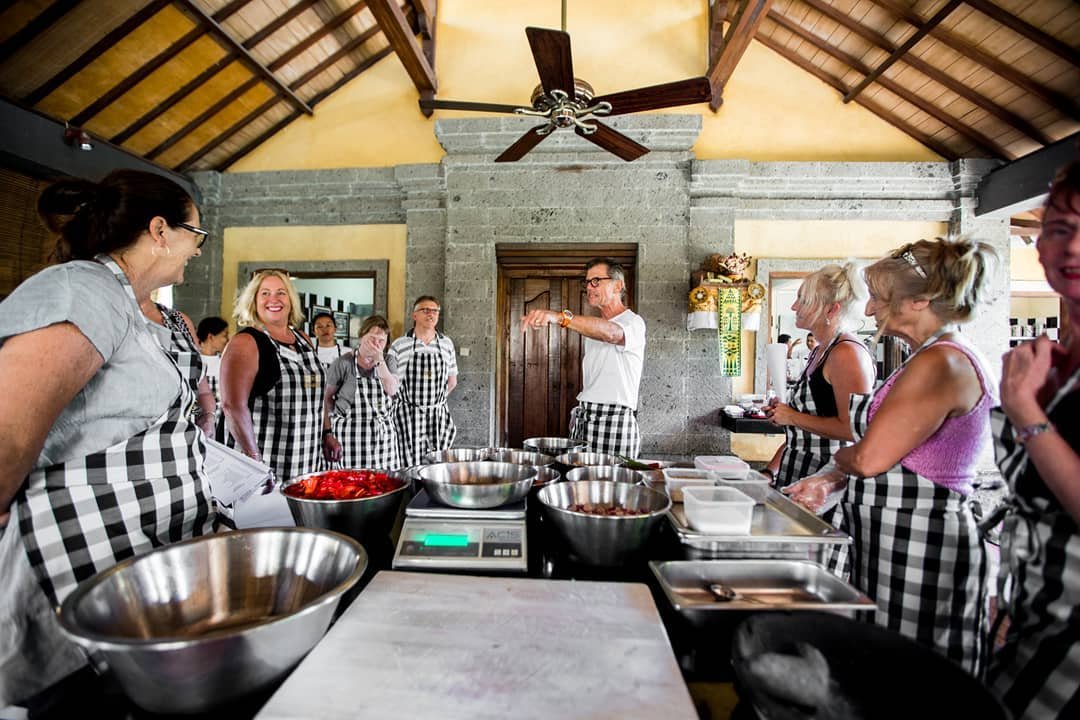 For a unique Mother's Day experience, take your mom to Bumbu Bali in Nusa Dua for a traditional Balinese Cooking Class. Your mom will learn how to cook authentic Balinese dishes using fresh ingredients and traditional techniques. The experience includes a visit to a local market to purchase ingredients, followed by a hands-on cooking class and a delicious lunch.
Have a Fantastic Hair Treatment at Rob Peetom Bali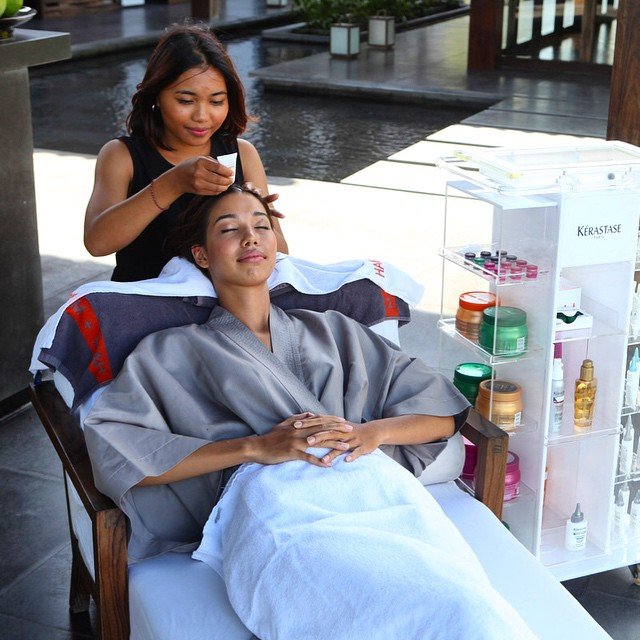 With their expert team of stylists and state-of-the-art facilities, Rob Peetom Bali is the perfect place to pamper your mom and give her a well-deserved break from her busy schedule. From a relaxing scalp massage to a rejuvenating hair treatment, Rob Peetom Bali offers a wide range of services that will leave your mom feeling refreshed and beautiful. Rob Peetom Bali is a luxurious salon that offers a wide range of hair services, including cuts, color, styling, and treatments. Their team of expert stylists is dedicated to providing exceptional service and creating a personalized experience for each client, including and especially your beloved mom on Mother's Day!
Enjoy High Tea at St. Regis Bali Resort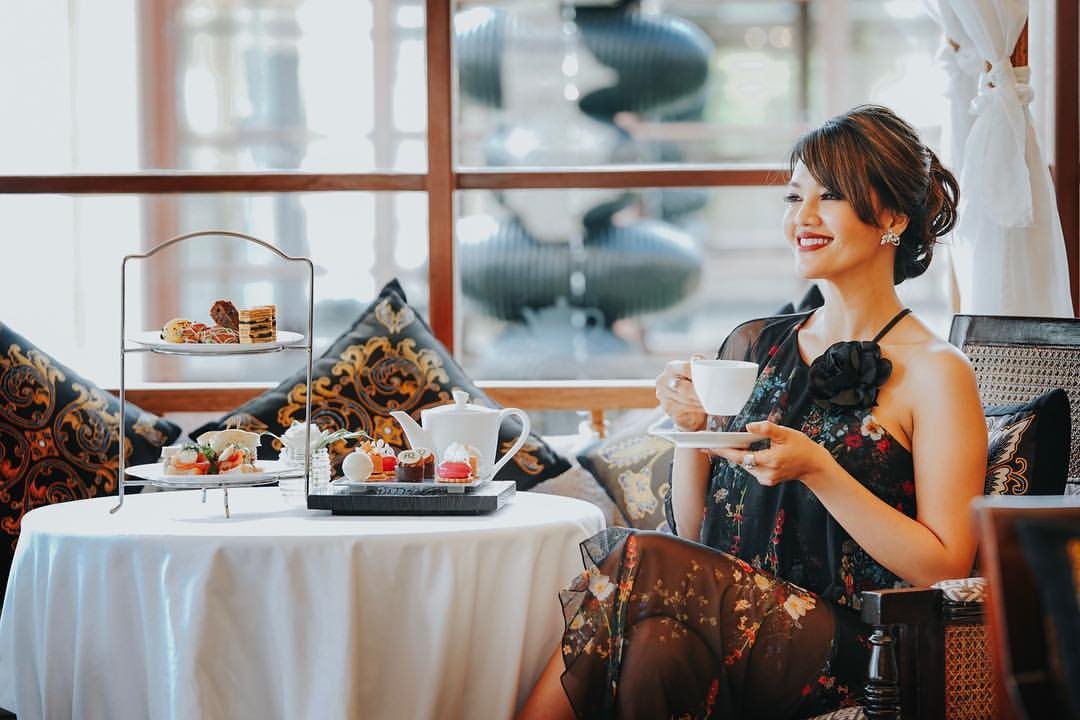 Indulge your mom with an elegant high tea experience at the St. Regis Bali Resort in Nusa Dua. This luxurious resort offers a selection of teas, pastries, and savories in a beautiful setting overlooking the Indian Ocean. Your mom will feel like a queen while enjoying the stunning views and exceptional service.
Visit the Tegalalang Rice Terraces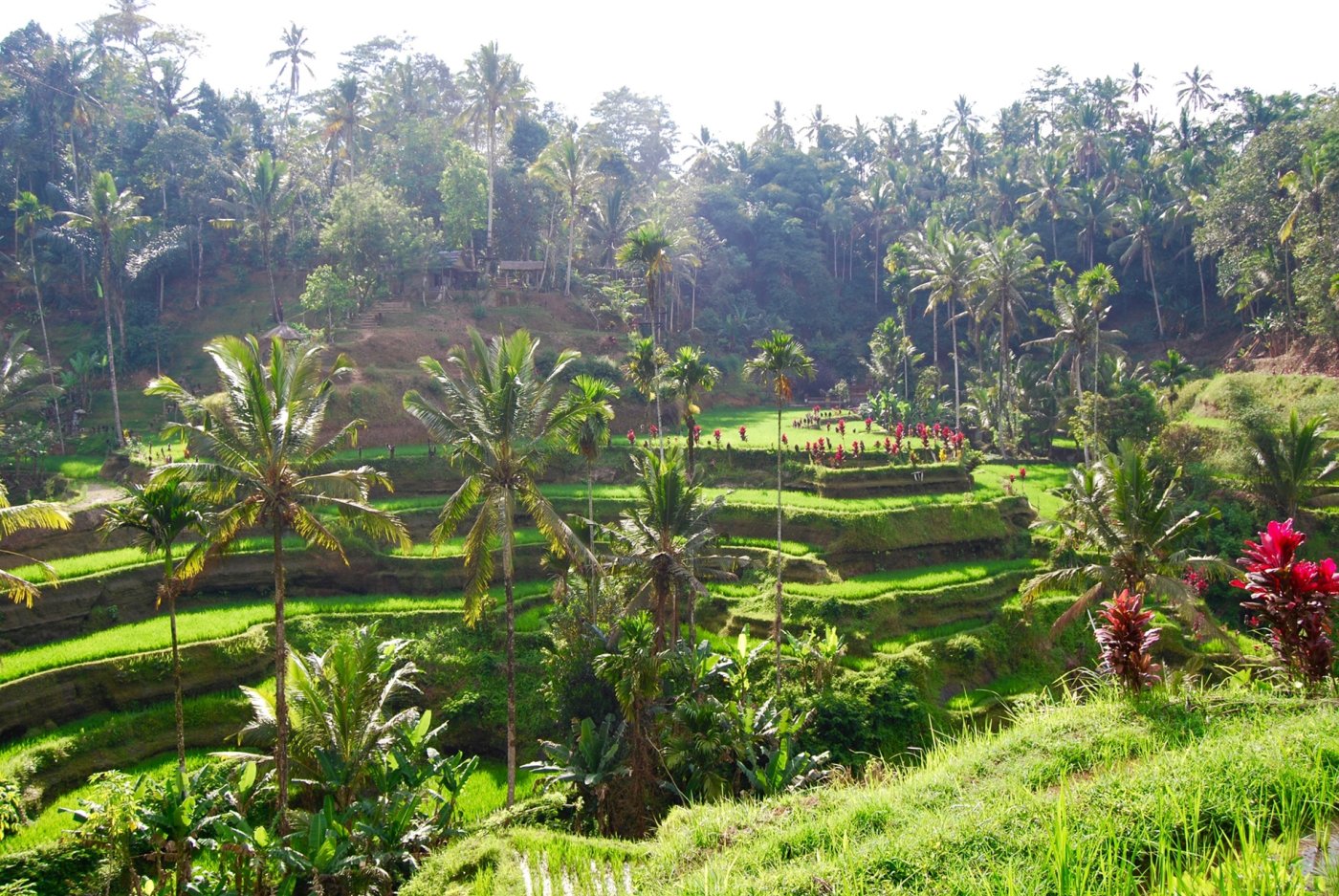 Take your mom on a leisurely walk through the Tegalalang Rice Terraces in Ubud and soak in the natural beauty of Bali. The rice terraces offer stunning views of the surrounding countryside and provide a glimpse into traditional Balinese life. Your mom will love taking photos and experiencing the serenity of this beautiful location.
Explore Tanah Lot Temple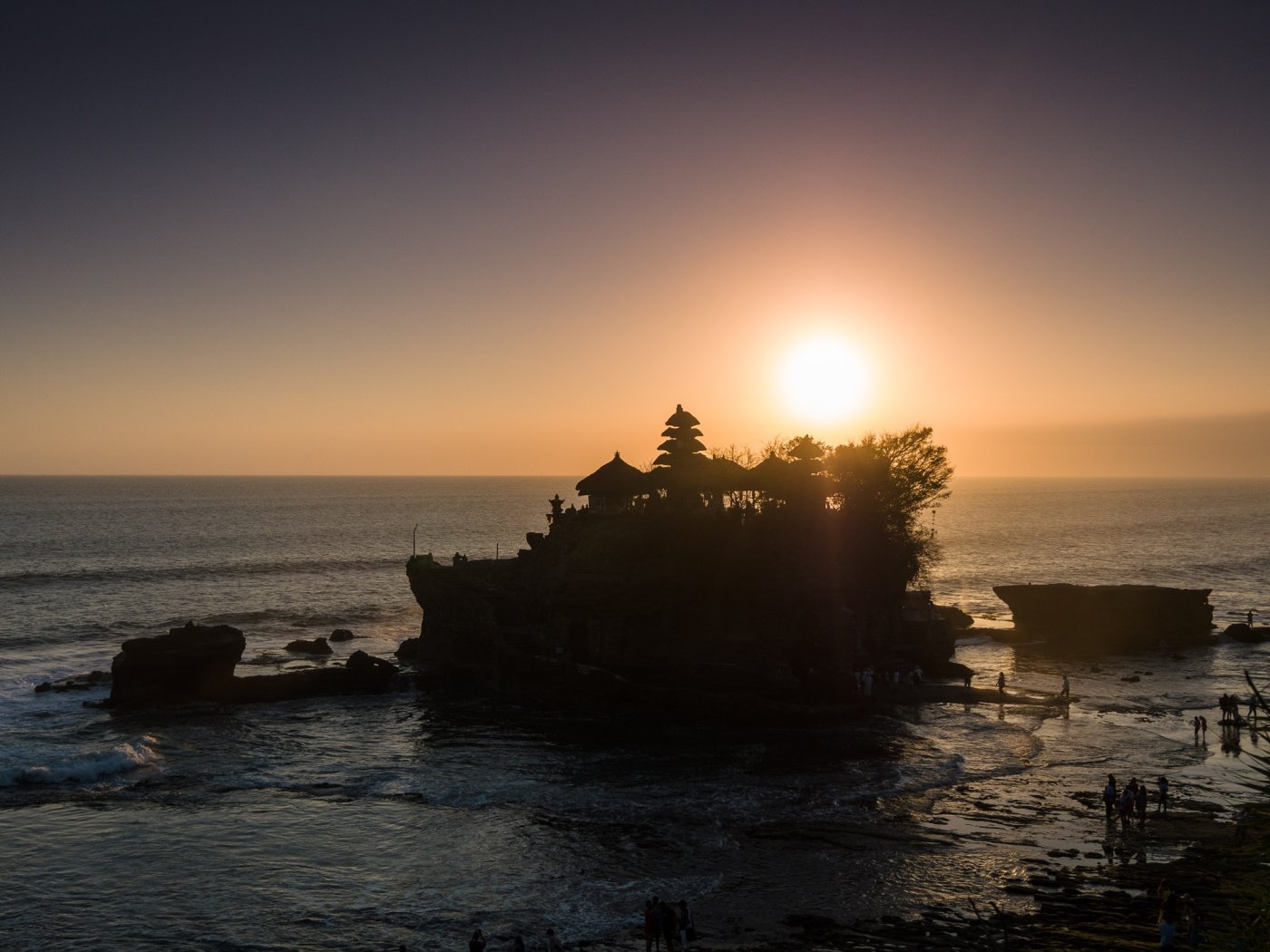 One of Bali's most iconic landmarks, Tanah Lot Temple is located on a rock formation in the sea off the coast of Bali. Take your mom on a journey to this beautiful temple and watch the sunset over the Indian Ocean. The temple's stunning setting and rich history make for a memorable Mother's Day experience.
Have Fun at Bali Zoo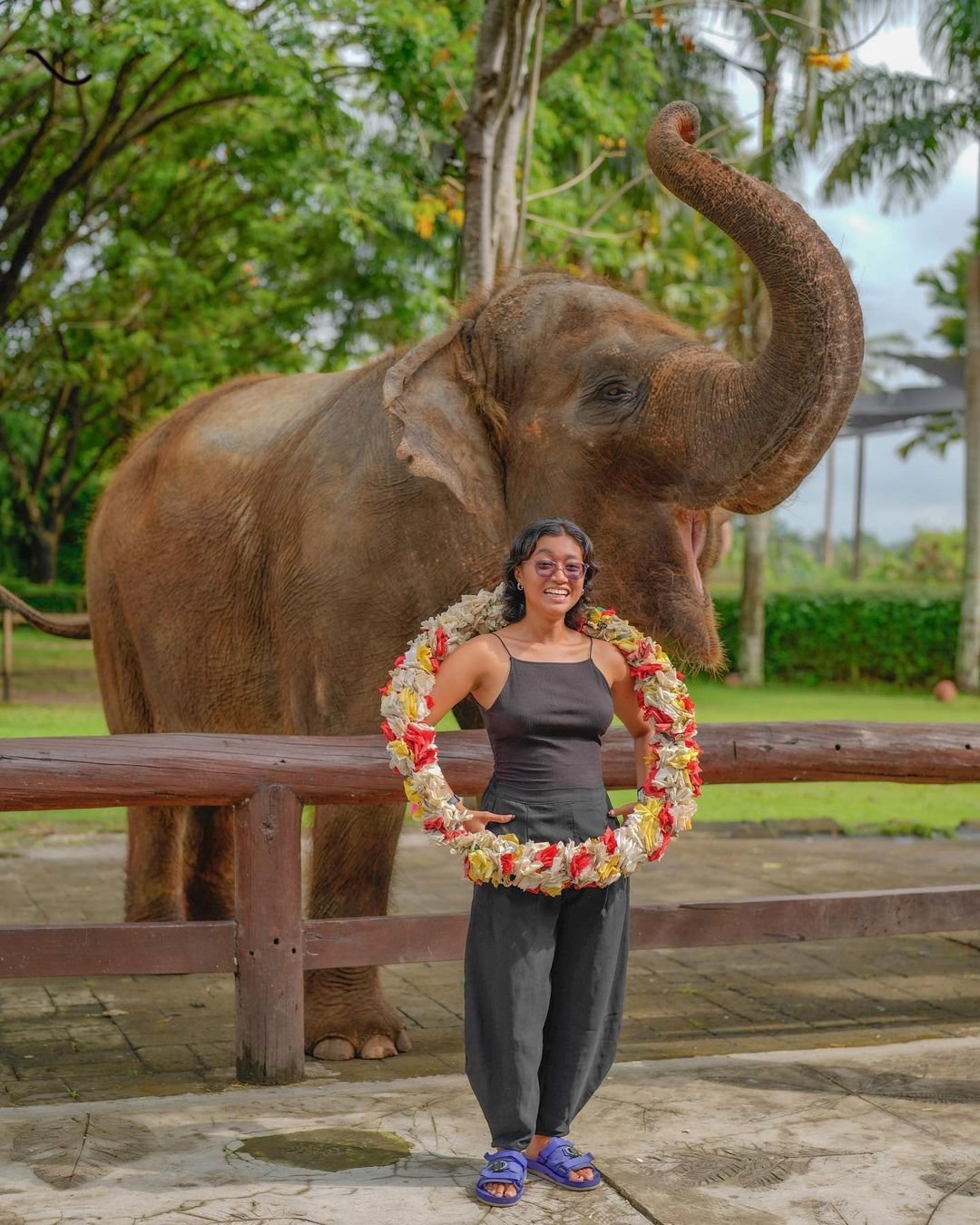 For a fun-filled Mother's Day adventure, take your mom to the Bali Zoo in Gianyar. The park is home to over 350 animals from 60 species, including rare and endangered species such as orangutans, Komodo dragons, and Bali mynas. Your mom will love the safari journey and the opportunity to get up close and personal with some of the island's most magnificent creatures. There are also animal shows and performances that are scheduled throughout the day, including the Elephant Mud Fun and Jungle Rides.
Bali provides an array of options for celebrating Mother's Day in style. Whether you're looking for a relaxing spa day, a unique culinary experience, or a fun-filled adventure, Bali has it all. From luxurious resorts to exceptional dining options and breathtaking natural beauty, the island offers a holistic journey for your beloved mom to cherish the moment of togetherness in utmost contentment.