Omega Hotel Management, an Indonesian hotel management company, signed an International Hotels Alliance agreement with Gloria Hotels & Resort China, Tang's Living Group Hong Kong and Ion Delemen Hospitality Malaysia in Hong Kong. This is a significant move that marks the four industry-leading companies' commitment and continued collaboration to drive the success of the hospitality industry.
Omega Hotel Management Strengthens International Collaboration Within the International Hotel Alliance
Guests from all around can discover together over 150 hotels by four countries across different brands from luxury to economy. International Hotels Alliance (IHA) commands a leading presence, with hotels located in popular travel destinations like China, Indonesia, Hong Kong and Malaysia and more to come.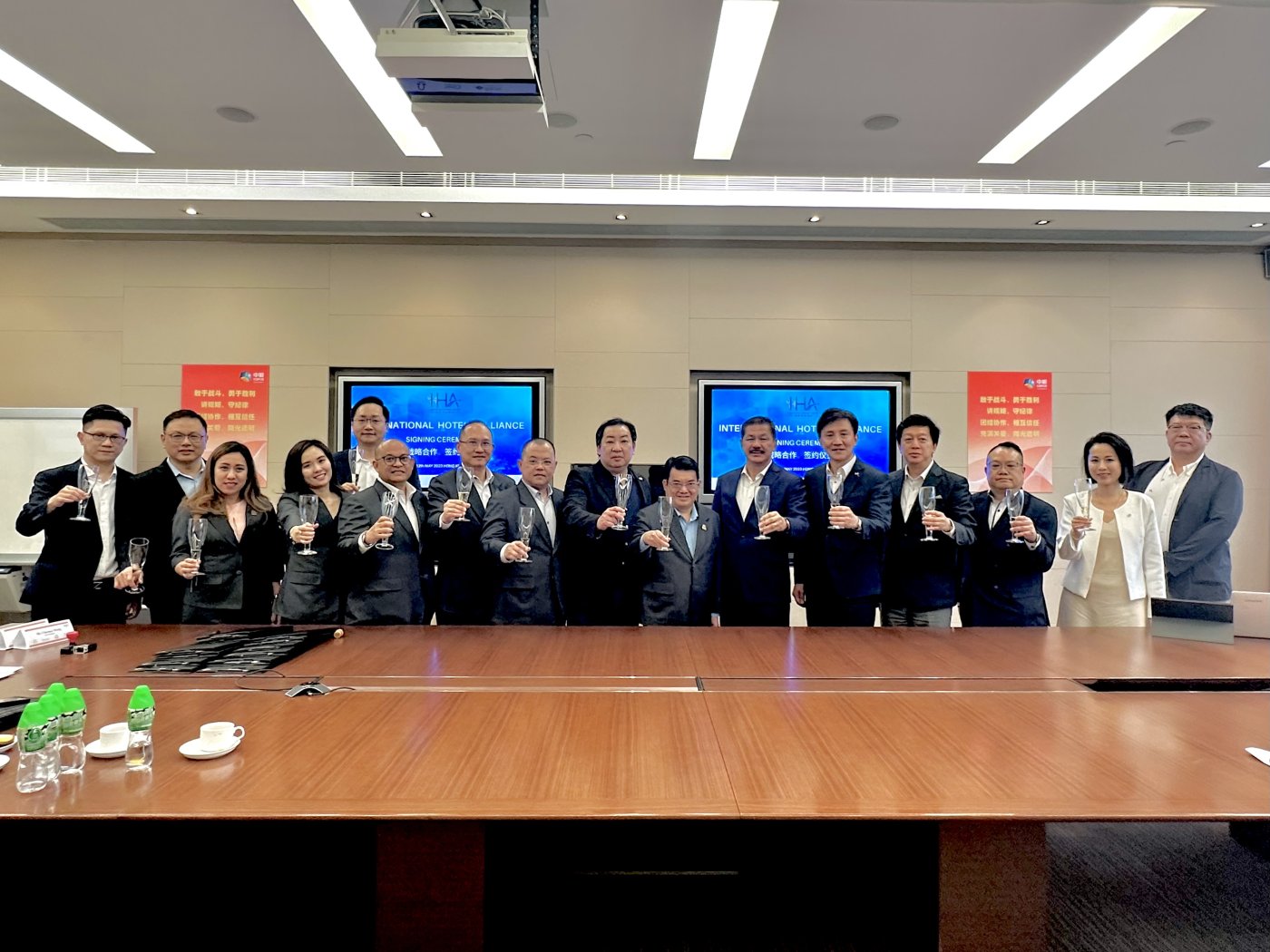 This strategic agreement builds within the partners a strong and long-standing relationship through on-line central reservation as well as a host of successful distribution campaigns.
Gloria Hotels & Resorts, Omega Hotels Management, Tang's Living Group and Ion Delemen Hospitality's portfolio of hotels and resorts have enjoyed immense popularity with local guests. Through the expanded global agreement, the partners will further strengthen their strategic alliance that will continue to drive hotel performance and bookings. 
The partners will increase its collaboration on travel marketing initiatives and an array of tactical campaigns, and member privilege such as enjoying the platinum benefits while staying in IHA partners' Hotels & Resorts.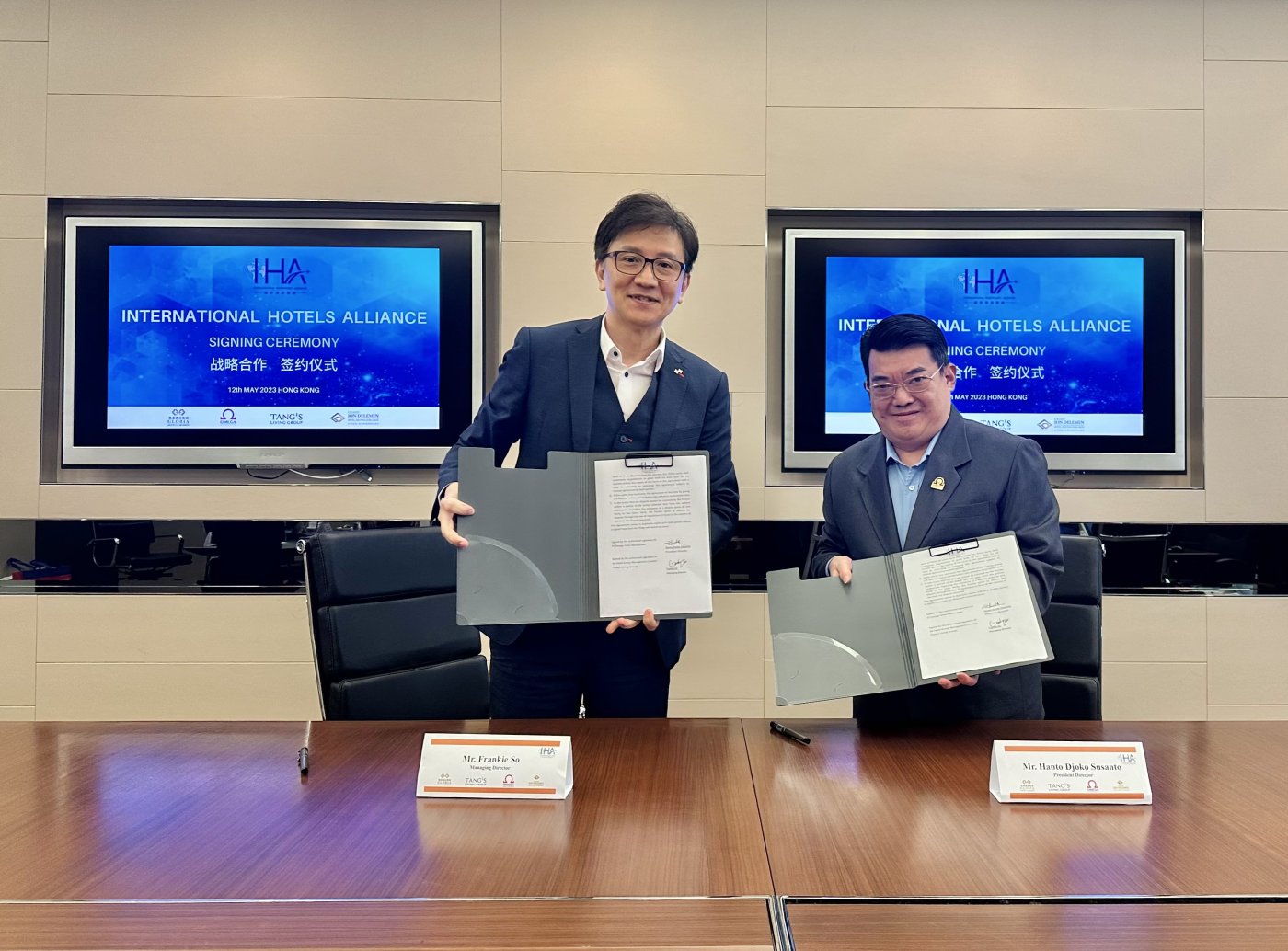 Data insights from its sophisticated transaction platforms will also further optimize the booking experience for travelers.
In addition, hotels can leverage through the partners network and interactive live-streaming capabilities that regularly generate hundreds of millions of impressions. An exciting series of marketing activities will also be made available on IHA official website which will be launching on July 2023 that will enable hotels to utilize its channel traffic management toolkit to drive traffic to their products and content offerings
Clarence Wong, Vice President of Gloria Hotels & Resorts said: "We are excited to expand our strategic relationship with the Hotel Groups from Indonesia, Hong Kong and Malaysia, a leading hospitality alliances. This strategic alliance is a key development that will enable our hotels to expand their global distribution capabilities, and provide them with innovative and interactive solutions to drive bookings, as we continue to serve millions of travelers on the road to recovery."
"We are ready to welcome back our guests from all around the world to stay at hotels by Gloria and our Alliances, while providing them with peace-of-mind through "Service from the Heart", our health and safety program with elevated hygiene and cleanliness protocols. We look forward to building a strong and successful relationship with our Alliances as we work together to inspire confidence among our guests as they start to travel again," added Clarence Wong.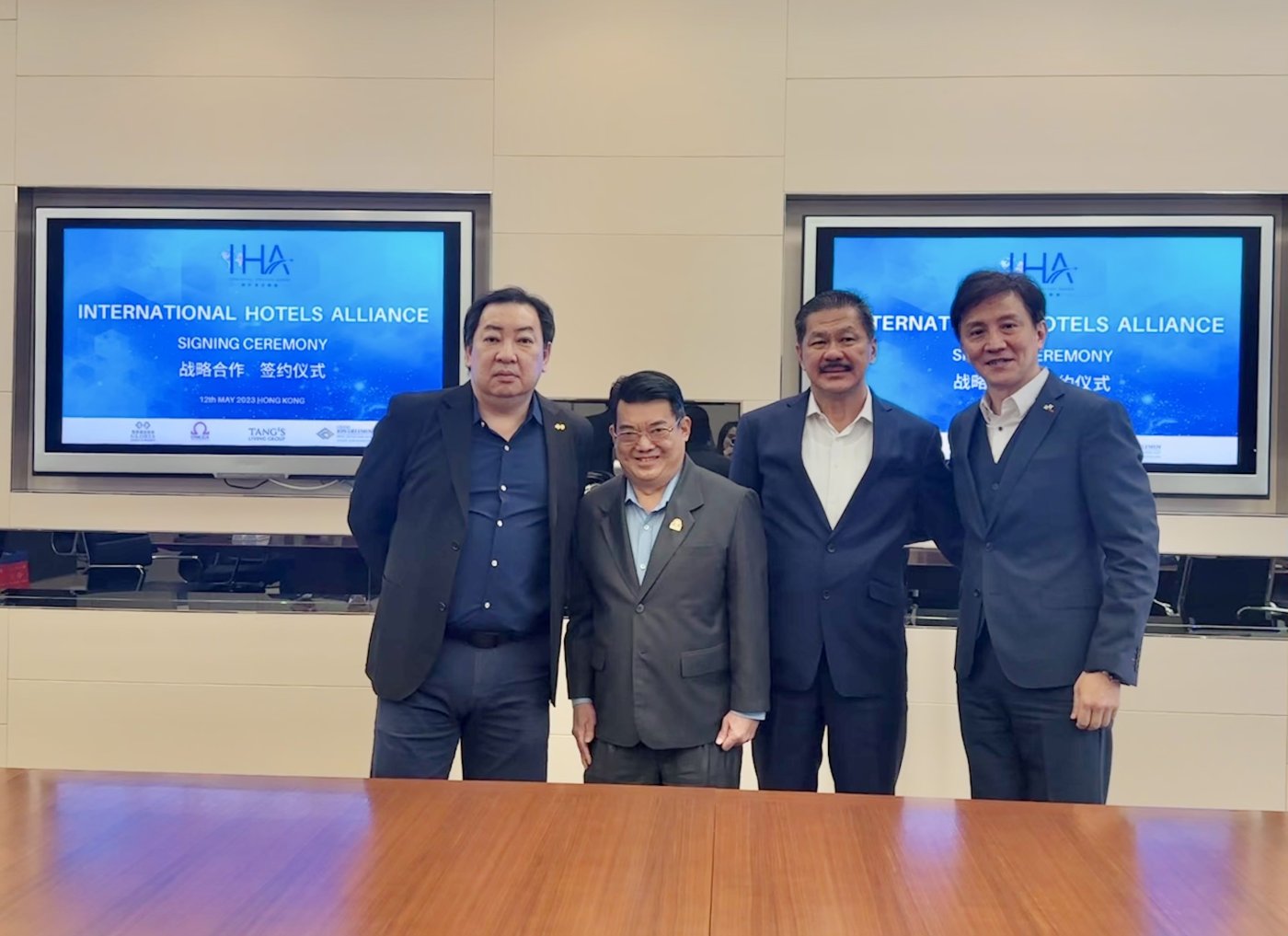 Hanto Djoko Susanto, President Director of Omega Hotel Management said: "We are very excited about this strategic partnership with Gloria Hotels & Resorts and the rest of the management companies. This agreement will enrich our accommodation inventory for travelers and ensure that we remain their go-to travel companion as regional and global travel recovers. We look forward to a bright future with International Hotels Alliance."
The agreement is a major milestone for both companies that cements its industry-leading coverage, reinforces their global digital distribution and marketing prowess. This will strengthen Omega Hotels Management Group and the Alliances to support the increasing demands from guests booking inbound, outbound and domestically, as the travel industry makes monumental steps towards recovery and reopening.