LEGOLAND® Malaysia Resort is bringing back the LEGOLAND School Challenge 2023 competition, supported by Iskandar Investment Berhad (LSC 2023). LSC 2023 is a competition to build LEGO blocks among school students. This time the participants who are invited are not only from around Malaysia, but also from neighboring countries, around Southeast Asia including Indonesia.
This competition was first held in April 2022. There were 205 LEGO®️ block building works from schools throughout Malaysia. With the theme, "Pride of Your State", 12 LEGO building blocks were selected as finalists. The winning LEGO block-building creations would have had on display at LEGOLAND Malaysia Resort until March 2023 for guests to appreciate.
This LSC competition aims to inspire students to unleash their imagination and create their dream world with LEGO. Public school students can choose to participate in school challenges as their co-curricular activity.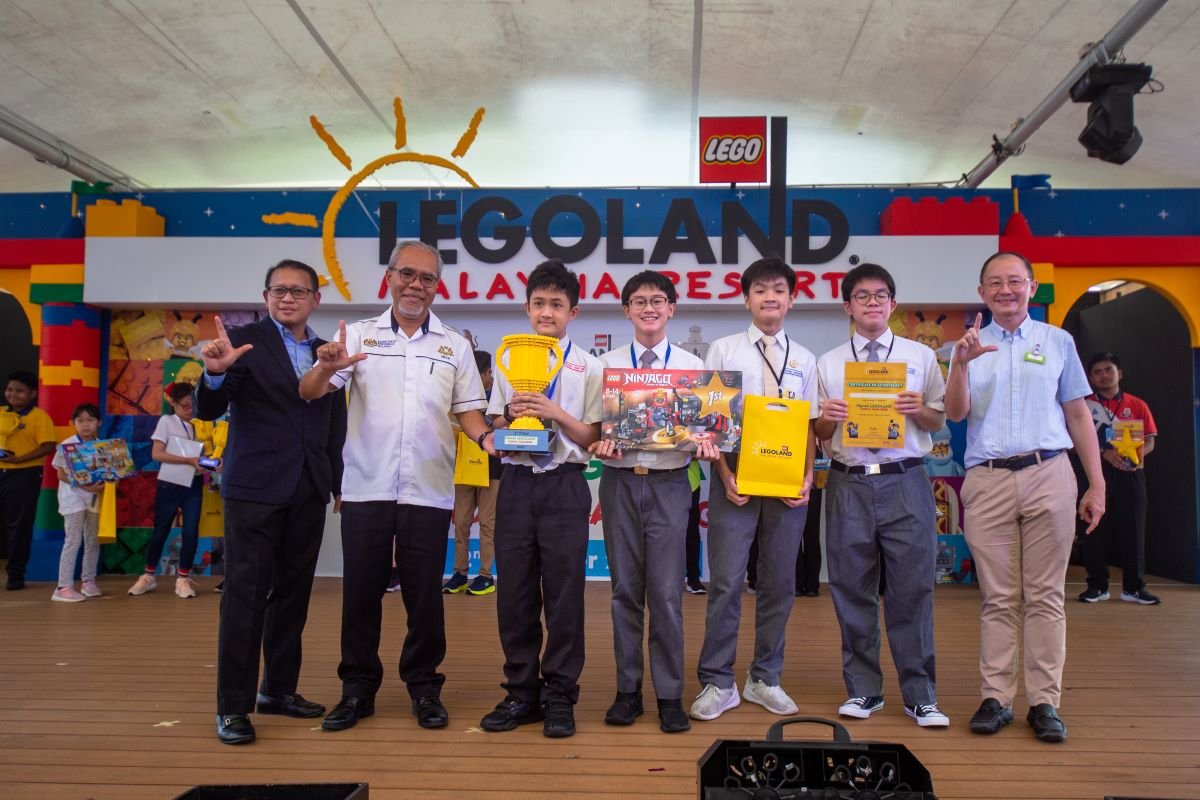 "Last year, the inaugural LEGOLAND School Challenge was participated in by 205 groups from schools across Malaysia. We are encouraged by the support. This year, we have expanded to include schools from this region," said Mr. CS Lim, Divisional Director, LEGOLAND Malaysian Resorts. "We believe that play has the power to change lives and that the LEGOLAND School Challenge can inspire our future builders to see the future they can build."
For this year's competition, registration has been open from 2 May 2023 to 26 May 2023. To register, groups of each school must submit the following details via the form on this registration link.
Terms and Conditions in this competition are:
1. LEGOLAND School Challenge 2023 is open to all students studying in public or international schools from Malaysia, Singapore, Indonesia, Thailand and the Philippines.
2. A minimum of 5 and a maximum of 15 students can participate in a group. All students in one group must come from the same school.
3. Each group must be accompanied by a maximum of 3 teachers.
4. There is no limit to the number of groups per school.
5. There are two (2) age categories: 7-12 years and 13-17 years.
6. Registration is mandatory to participate in the LEGOLAND School Challenge. Visit the LEGOLAND Malaysia Resort website to register. Registration is open from 2 May to 26 May 2023.
7. Only submissions from registered participating groups will be accepted for the judging process.
8. Submitted LEGO creations must be made using real LEGO & DUPLO® Blocks only.
9. The model must be mounted on a board with dimensions of 60 cm x 60 cm (length x width), and the maximum height of the model must not exceed 120 cm (1.2 m)pe
Assessment of the participant's work will include the following criteria:
1. Implementation of STEM elements in design work.
2. Creativity based on the selected theme and category.
3. Only submit design entries that are 100% original and unique.
4. *Criteria (1) and (2) will be explained further in the description sent.
Submission of entrants' work at 18:00 Malaysia Time on 7 July 2023, with a description of the LEGO Model in 50-100 words, in English only. Attach photos of LEGO Models (3-5 images) to show the building from different angles.
Besides that, it also attaches a video showing the final model. Videos submitted must be a minimum of 40 seconds and a maximum of 60 seconds. Videos and photos must be uploaded to the campaign microsite (URL will be shared later). Please ensure that participant videos are in MP4 format and not larger than 1GB in size.
The finalists will later physically present their LEGO model for public display at Iskandar Puteri (location to be confirmed) for at least 1 month.
The finalists will be invited to attend the award ceremony at LEGOLAND Malaysia Resort in August 2023 (date to be confirmed).
Come on, Indonesian students, register yourself to be the winner of the LEGOLAND School Challenge 2023 competition and prove that Indonesian students are not inferior, are smart and creative and can become the best in the Southeast Asian region!