With a glittering skyline around the Sudirman area, you'll be easy to find the city's exciting and vibrant dining spots there. But finding somewhere that offers great dining places tucked in one of the busiest building's parking lots is a whole other story. 
Formerly known as Meat Man Nikuo, the new establishment Eightman is still a humble ramen restaurant where workers from around the Summitmas building and nearby compounds flock during lunch and dinner times. This lesser-known, highly elevated ramen experience might just change your mind and is a must for you, especially those who don't wander around the vicinity frequently and unbeknownst to the name.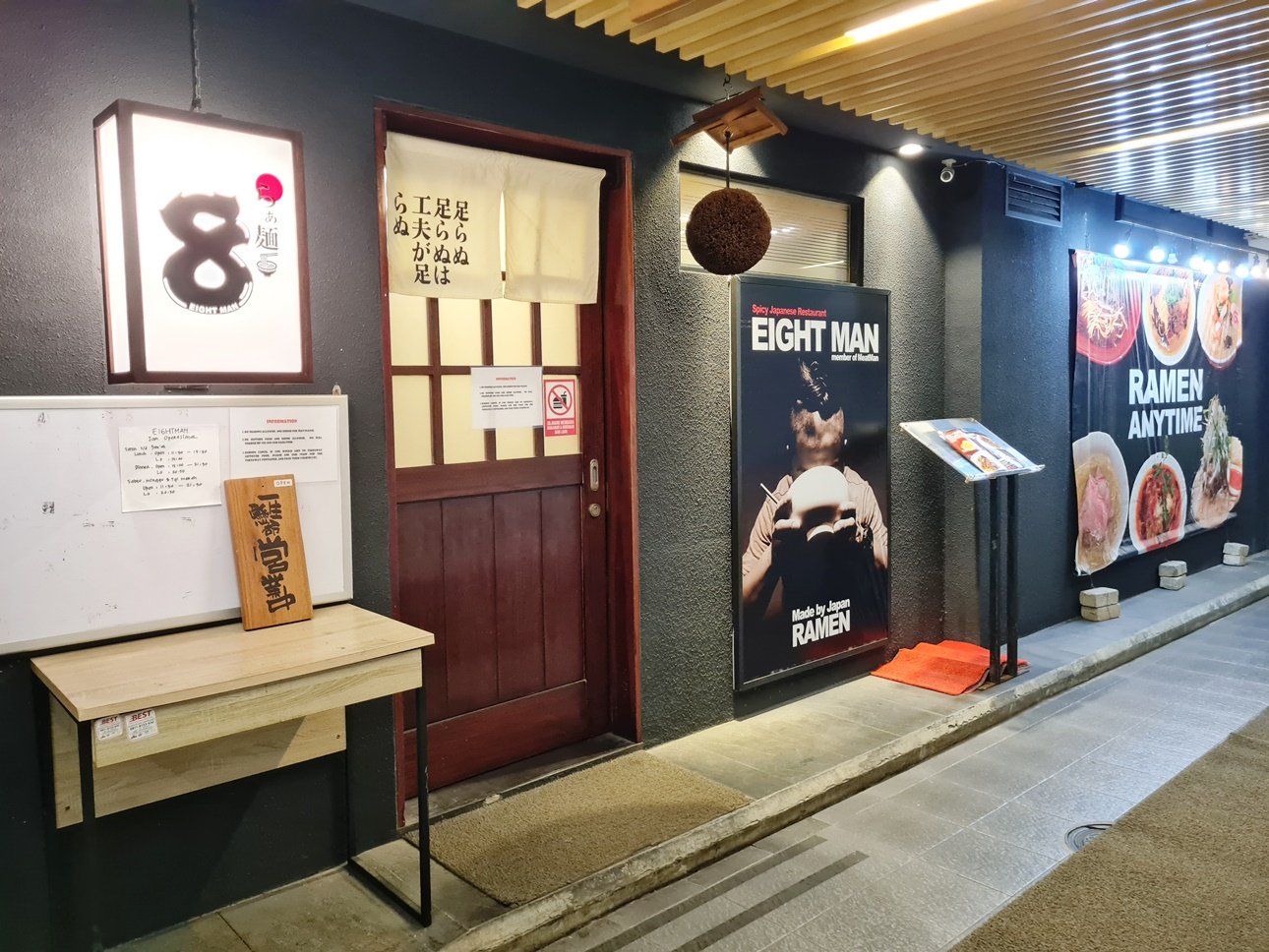 First thing first, reservation is strictly required via phone or WhatsApp. Then, if you've already booked, then head to a narrowed open-air area where you can see a line of restaurants and coffee shops where people there chill and take a break. Eightman is tucked away among them.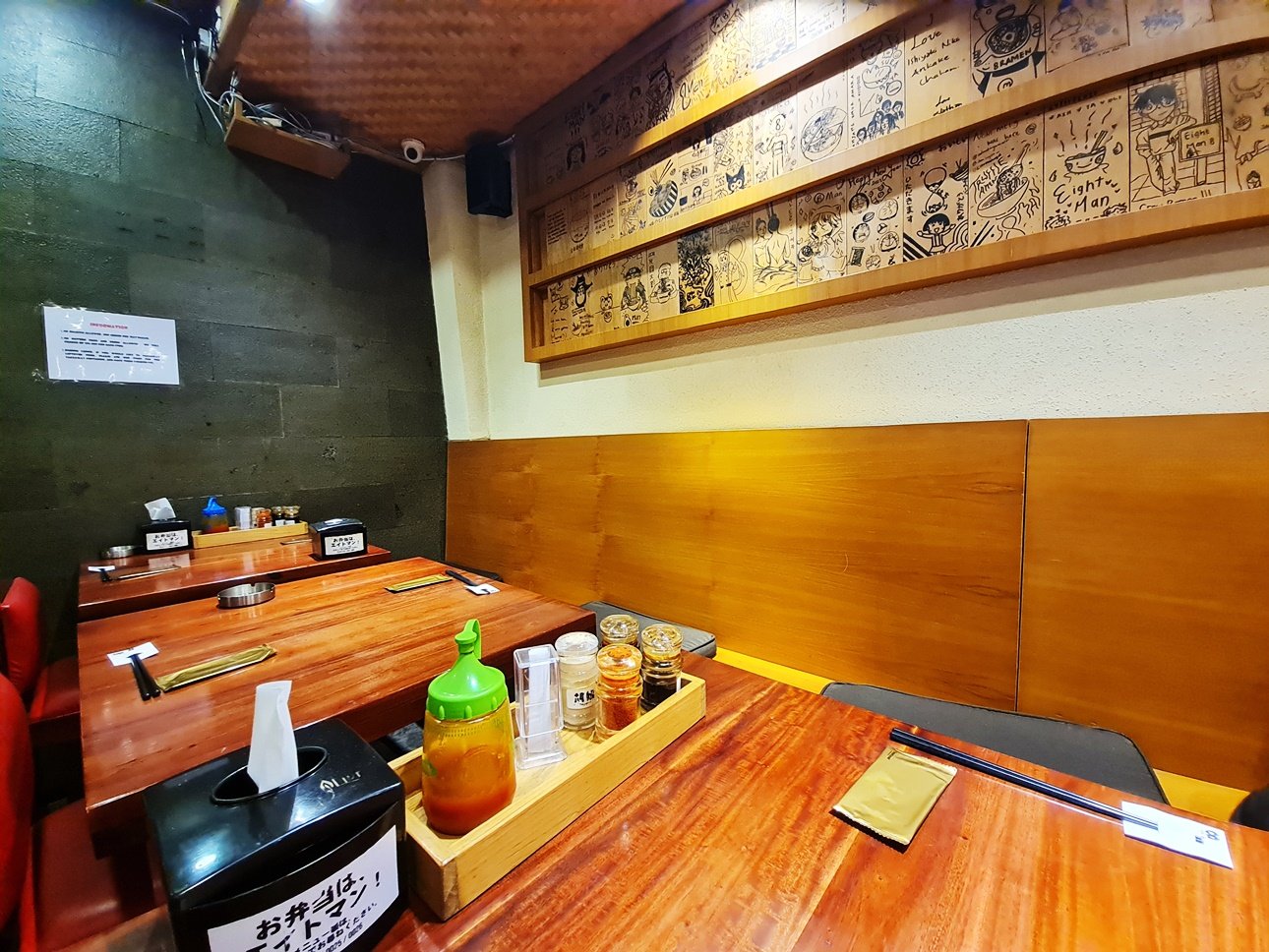 The ramen joint boasts Izakaya-style dining, injecting a truly Japanese culture where the space is incapacious and divided by the limited dining tables plus the bar section that overlooks the steamy kitchen.
One of the signature ramens is Karakara Tori Kuromen, a handful of black ramen drowns in rich and spicy broth complete with perfectly cooked chicken fillet, chopped spring onion, and their secret recipe to the burning chili sauce. If you want to try their spicy iteration of the classic dish with a bold kick of spicy paste, this may be the one for you.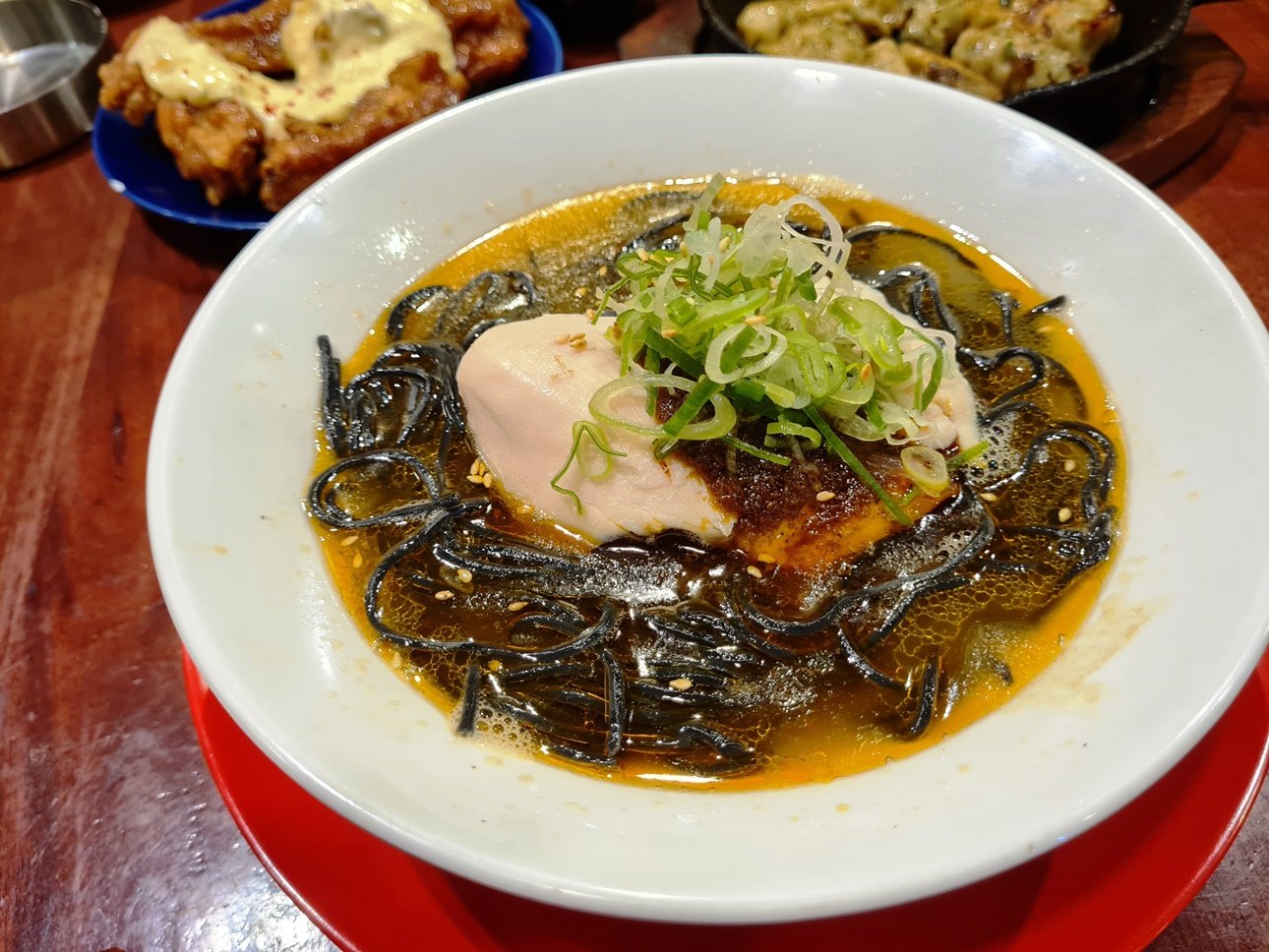 If you're into a savory and briny flavor, Gyuniku Miso Ramen can be the optional choice among many others. It is no surprise, the slow-cooked chicken bone broth ramen is paired with the perfect yellow noodle ramen based on profile, form, length, thickness, and texture. The ramen features hilly thin-sliced beef and chopped spring onion to create a balanced blend of umami flavor.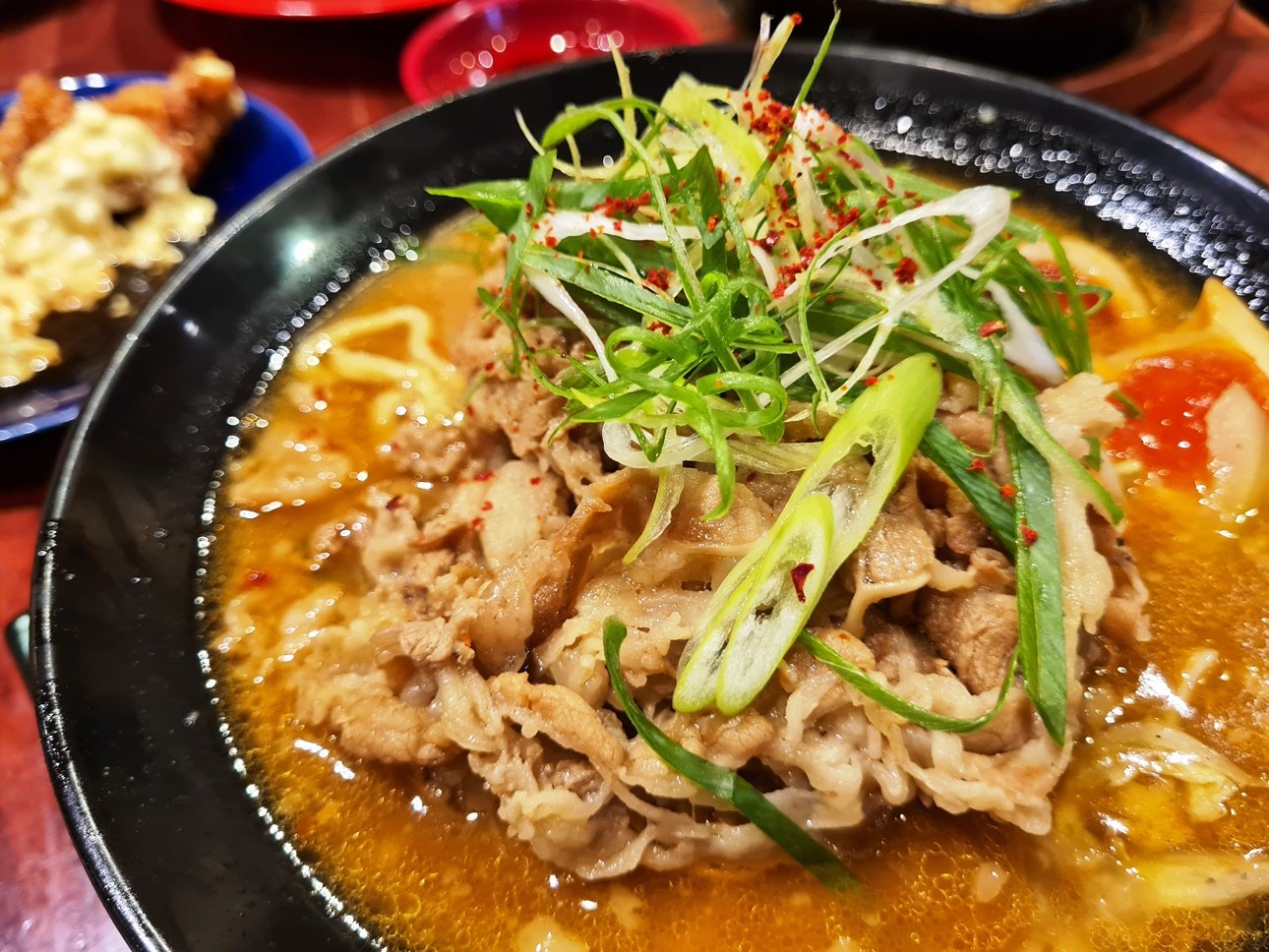 While the ramen is the undeniable star of the menu, the selection of sides is the ultimate supporting bite to round out the meal. Our instant favorite is the Chicken Nanban, the over-caramelized tender meat glazing through the surface of perfectly deep-fried chicken with tartar sauce. Each small bite is packed full of flavor and you won't get over the creamy tartar sauce.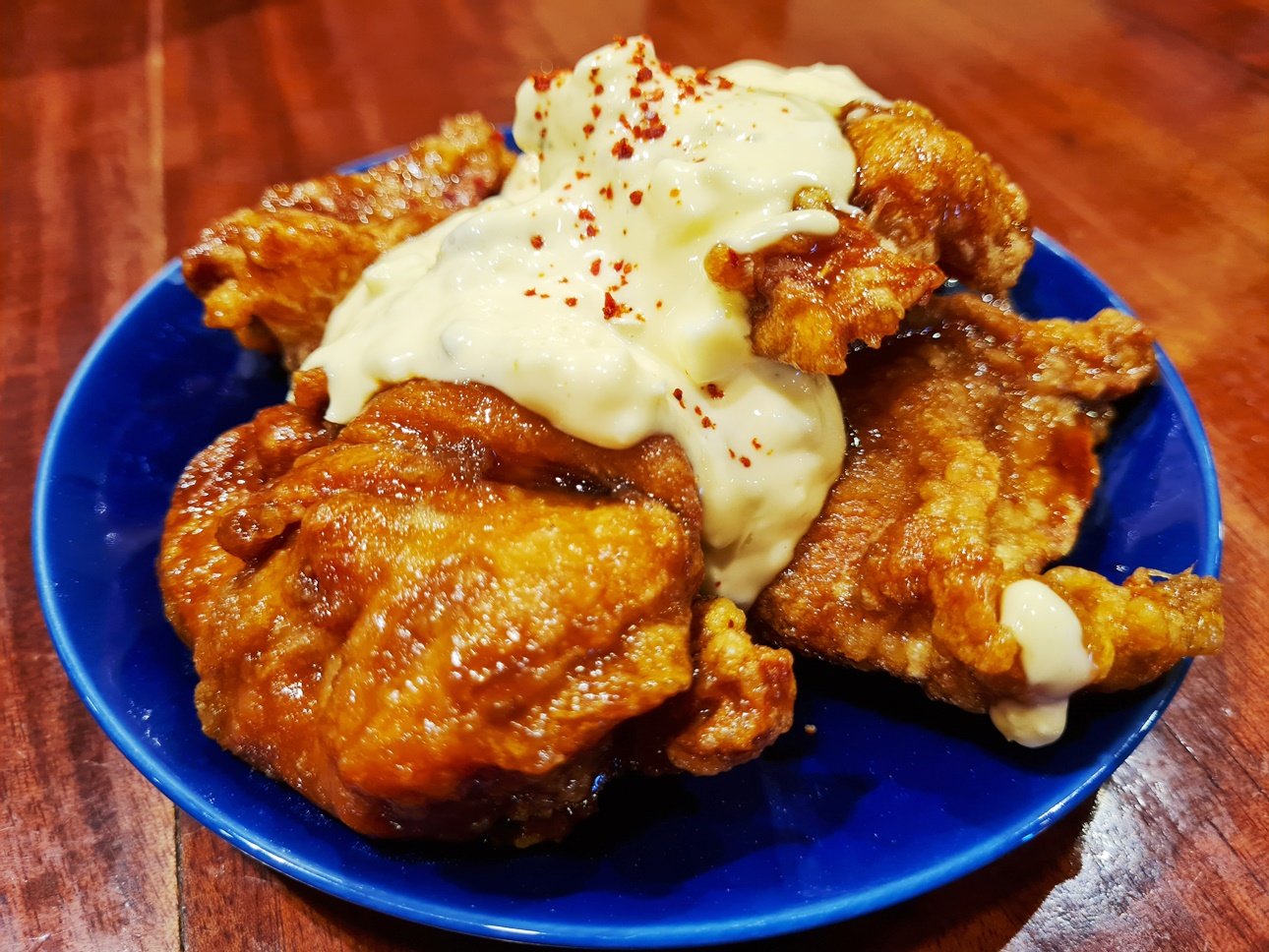 If you think the Chicken Nanban is still not enough, why not try their Tetsunabe Gyoza? The smoky gyoza is served on a hot plate and looks mouthwatering. Although the dumpling wrapper is sticky to each other and easily ripped when you grab them with the chopsticks, the gyoza is still bursting with flavor that will leave you munching up every last bite.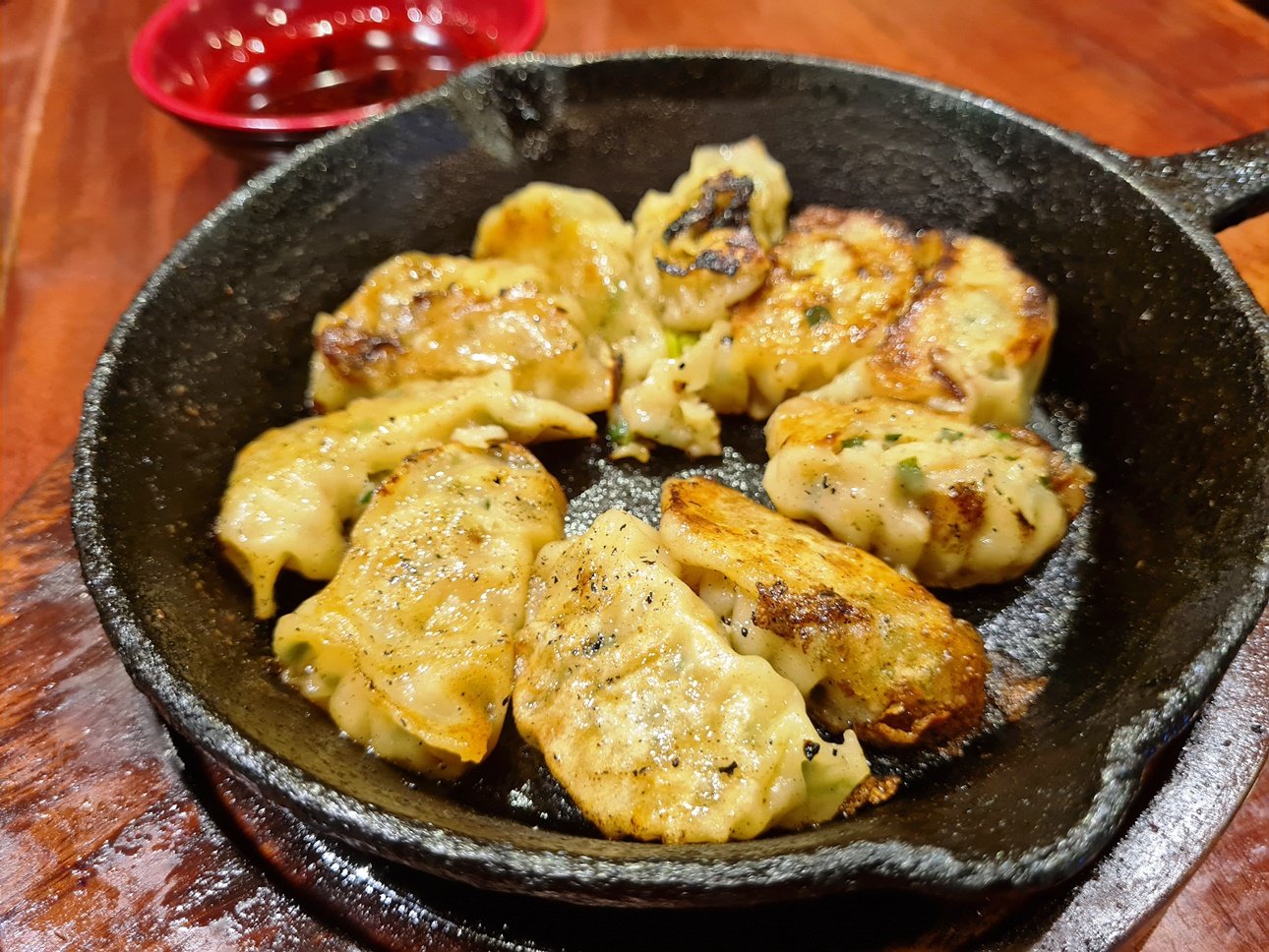 Summitmas Tower 1, Lantai Ground
Jl. Jenderal Sudirman, Sudirman, Jakarta Pusat
Phone: +6221 27510025, +6287733982537
Instagram: @eightman_8_japanese