We are delighted to announce that our villa, Suluban Cliff Bali Villa, has undergone a remarkable interior transformation, providing a fresh and beautiful New Look. Situated on the beautiful coastline facing the expansive blue ocean of Padang-Padang Beach, this captivating property has experienced an extraordinary metamorphosis, offering an unparalleled experience of luxury and tranquility for our esteemed guests.
With its breathtaking views from the cliffs overlooking Padang-Padang Beach, Suluban Cliff Bali Villa has long been recognized as a hidden gem among travelers. With its recent renovation, the villa has elevated its appeal to unprecedented heights, seamlessly blending modern minimalist design with timeless elegance.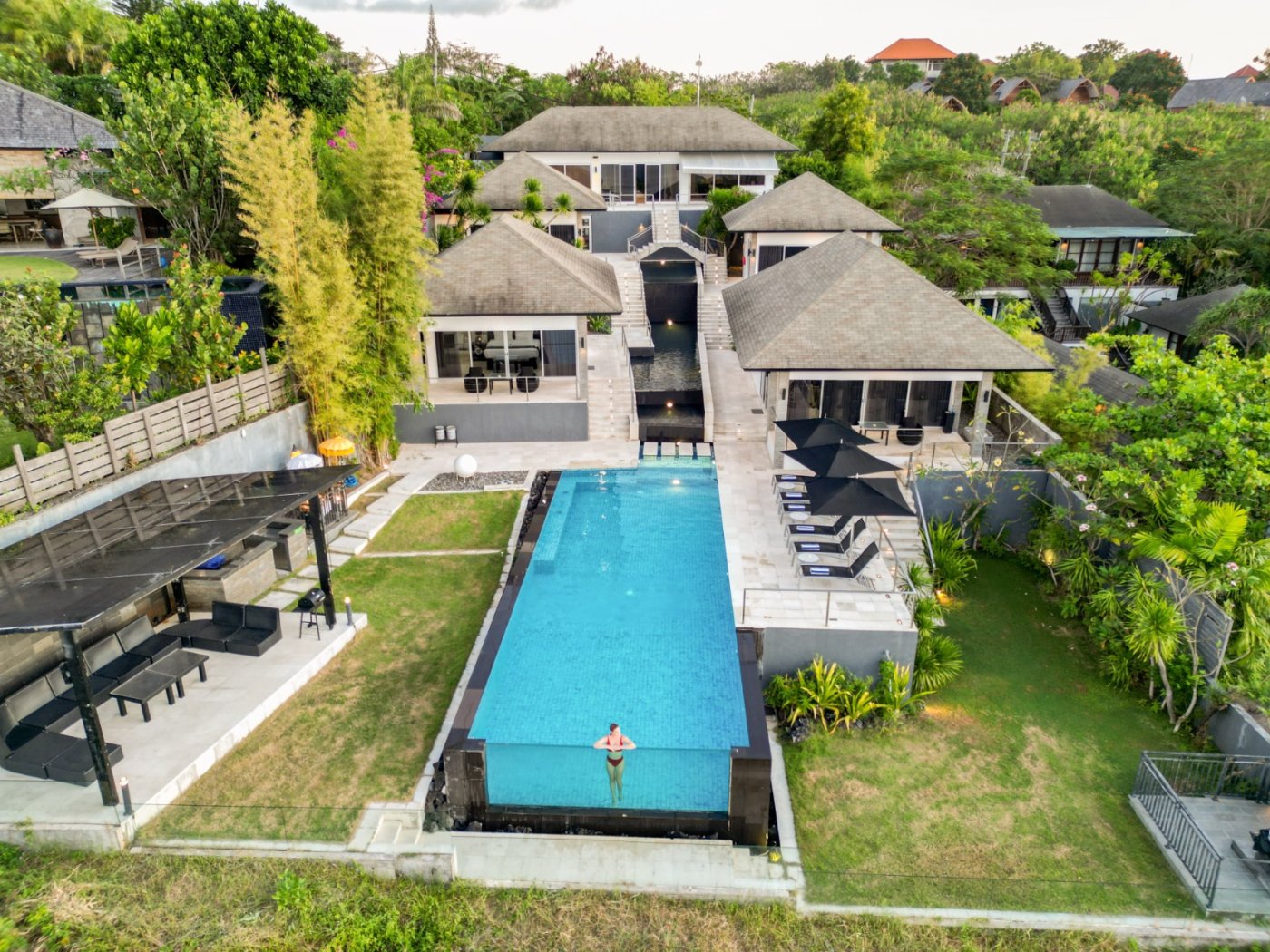 The meticulous renovation of Suluban Cliff Bali Villa has enhanced every aspect of the property, ensuring a captivating stay for every guest. As you step inside, you will be welcomed by a harmonious blend of luxury and comfort. The new interiors showcase classy furnishings, elegant touches, and the latest modern amenities, designed to meet the highest standards of contemporary luxury.
The renovation has brought every space in the villa to life. Guests can unwind in the spacious living area, savor delicious meals in the well-equipped kitchen, or enjoy the Entertainment Equipment facilities in the living room. The seamless integration between the villa and its surroundings allows for an uninterrupted connection with the beauty of the natural environment. Stepping out of the living area, guests will be greeted by the mesmerizing expansive blue ocean, and there are 4 bedrooms that ensure a quality rest, each equipped with sofas, and terrace chairs that offer breathtaking views.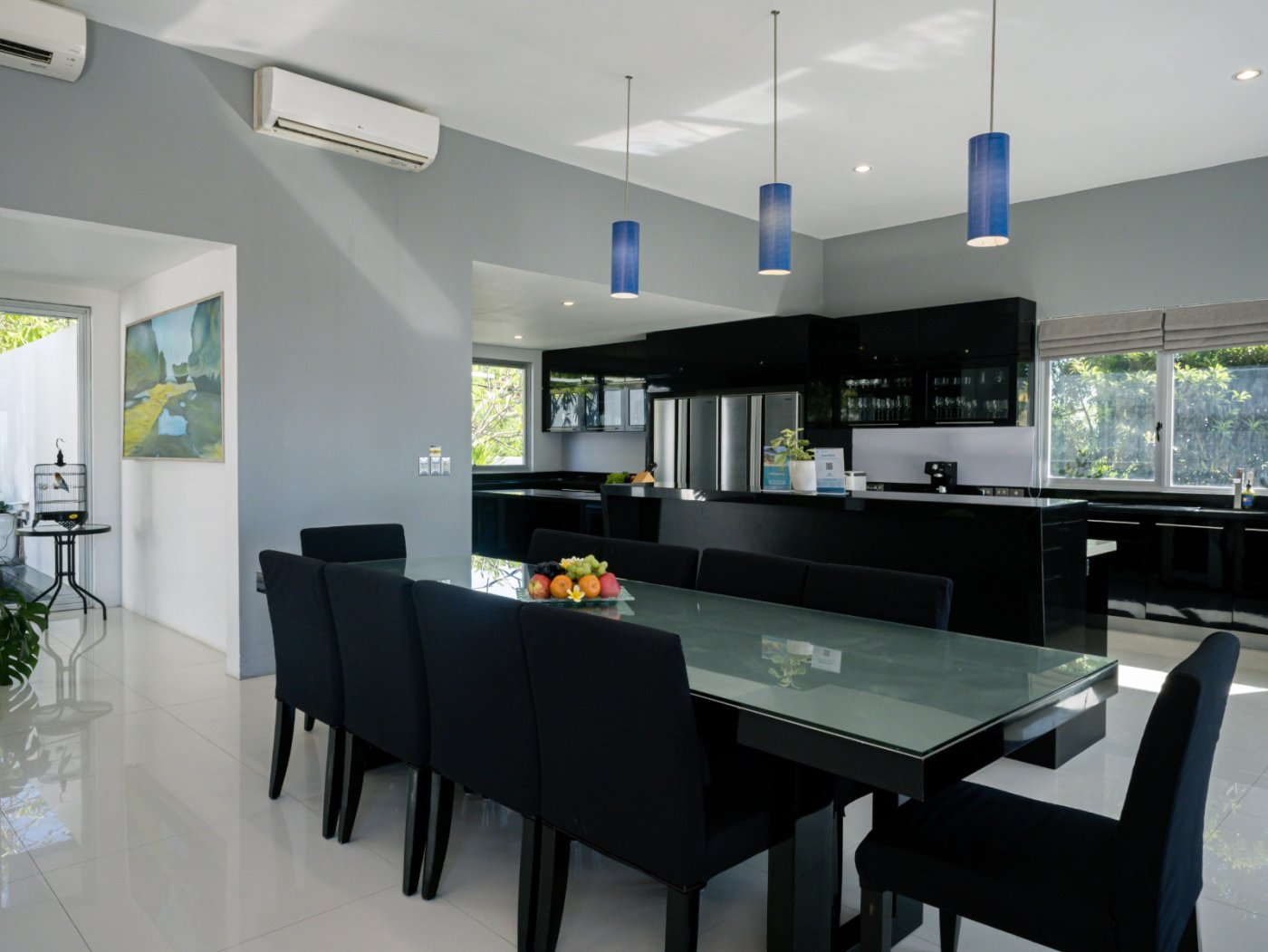 Beyond the captivating villa interiors, an open paradise awaits. The beautiful swimming pool, now equipped with floaties bean bags and offering floating breakfast options, provides a peaceful ambiance for guests. Whether seeking moments of solitude or opportunities for socializing, Suluban Cliff Bali Villa offers the perfect setting to create beautiful memories with loved ones.
To ensure an unforgettable stay, our dedicated staff remains committed to providing personalized service that exceeds expectations. From arranging special tailored travel itineraries to coordinating private events, our team is ready to curate a seamless experience tailored to your desires.
A diverse range of dishes is also available at our villa. From breakfast to lunch and dinner, we can prepare meals according to the preferences of our guests staying at our villa. Our aim is to provide a delightful and enjoyable experience for our guests during their stay. The grand dining table in our villa also contributes to creating a warm atmosphere for our esteemed guests.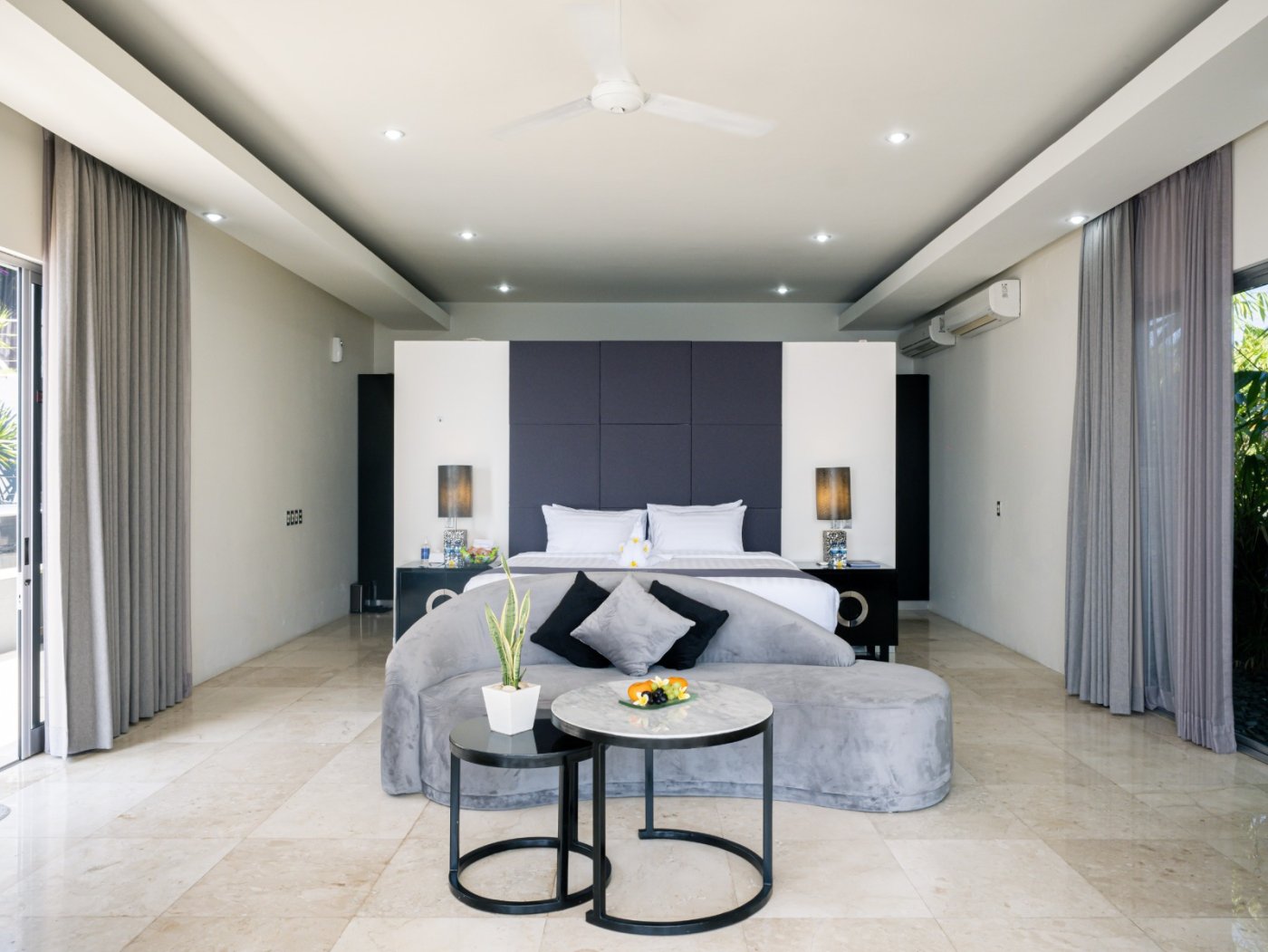 Suluban Cliff Bali Villa is ideally located near Padang-Padang Beach, allowing guests to explore the rich cultural heritage and partake in exciting activities. Whether it's savoring local cuisine, embarking on outdoor adventures, or indulging in luxurious spa treatments, there are ample opportunities for unforgettable experiences.
We also extend our invitation to the top 15 Travel Agents in Bali for an exclusive visit to our villa, with the aim of intimately introducing them to our new villa concept. Additionally, we will be attending the Table Top event in August this year to meet with several Travel Agents in Jakarta.
Suluban Cliff Bali Villa
Pantai Suluban St, Pecatu, Bali
Phone: +62 81 338 051 109
Website
Email