As part of its commitment towards community support, Marriott International Indonesia continues its ongoing collaboration with the Solar Chapter for the "Water for Tafuli" project – an initiative that provides water stops in Tafuli, a remote village in Malaka District, East Nusa Tenggara Province. The collaborative project commenced on September 2, 2022, and after almost one year, the project has now come to completion.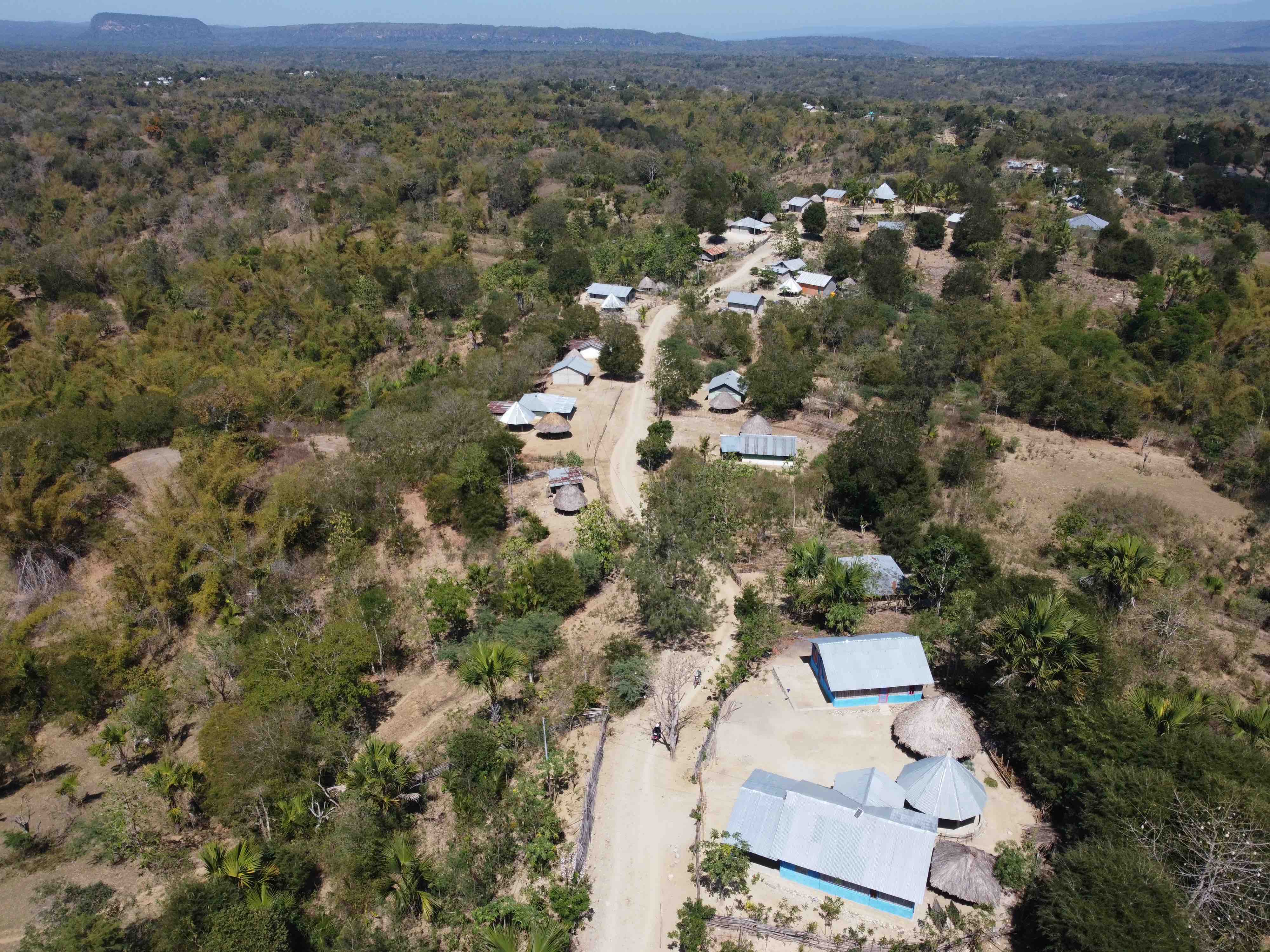 The system efficiently channels up to 65,100 L of water daily from the Benenain River, catering to 12 public faucets across Tafuli's 10 hamlets through a strategic distribution pipeline network. With 18 solar panels powering a submersible pump, this sustainable solution spans 3 km horizontally and 118 m vertically, alleviating generations-long water scarcity and paving the way for improved agriculture, public health, education, communal prosperity, and holistic development.
In a fitting tribute to this pivotal moment, representatives from Marriott Business Council Indonesia and Solar Chapter embarked on a momentous journey to Tafuli to witness the installation and launching of the system. On August 17, 2023, at 2 PM WITA, the water began flowing to the Upper Reservoir in the village, marking Tafuli's independence from decades of water insufficiency. During this momentous visit, a commemorative stone was laid, marking a significant milestone toward transforming the lives of the local community.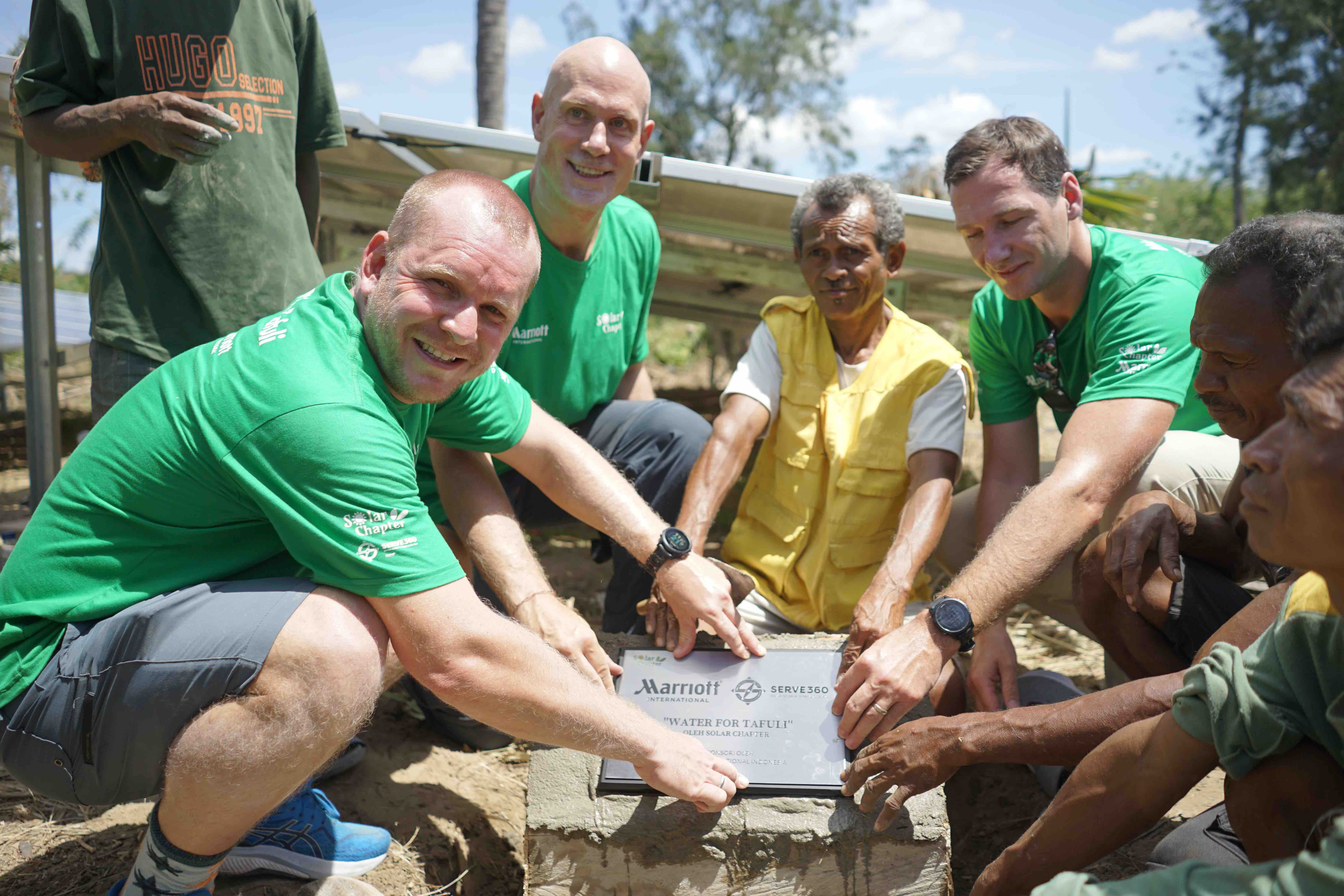 Titus Rosier, General Manager of W Bali – Seminyak and Chairman of Marriott Business Council Indonesia shared, "Putting people first is one of Marriott International's core values – it is one of the pillars which guides the company's culture. Through a diverse portfolio of 22 exceptional hotel brands across Indonesia, we continue to showcase the collective power of people coming together to make a lasting impact and a difference in the community."
Nestled at the heart of East Nusa Tenggara, Indonesia, Tafuli is a remote village in Rinhat sub-district, Malaka regency, with a population of 971 people. Situated 3 km away from the nearest water source with a substantial elevation difference of 118m, this community faces the daily challenge of accessing clean water, especially with farmers who rely on agricultural produce to survive. Marriott International Indonesia partnered with Solar Chapter to assist the Tafuli community in installing solar-powered water pump systems to provide easy access to water.
This initiative will not only improve sanitation and public health but also increase the quality of life for the people. The "Water for Tafuli" initiative garnered support from various activities organized by Marriott International's extraordinary portfolio of hotels and resorts across Indonesia, including the annual charity 'Road to Give 2022', where the proceeds contributed to the initiative.
"For a project of this magnitude, it is crucial to collaborate with partners who are willing to go the extra mile. The 'Water for Tafuli' project is a testament to the power of such collaborations, and Marriott International Indonesia has proven to be a formidable ally in making this dream a reality," added Mustika Wijaya, Founder and Executive Director of Solar Chapter.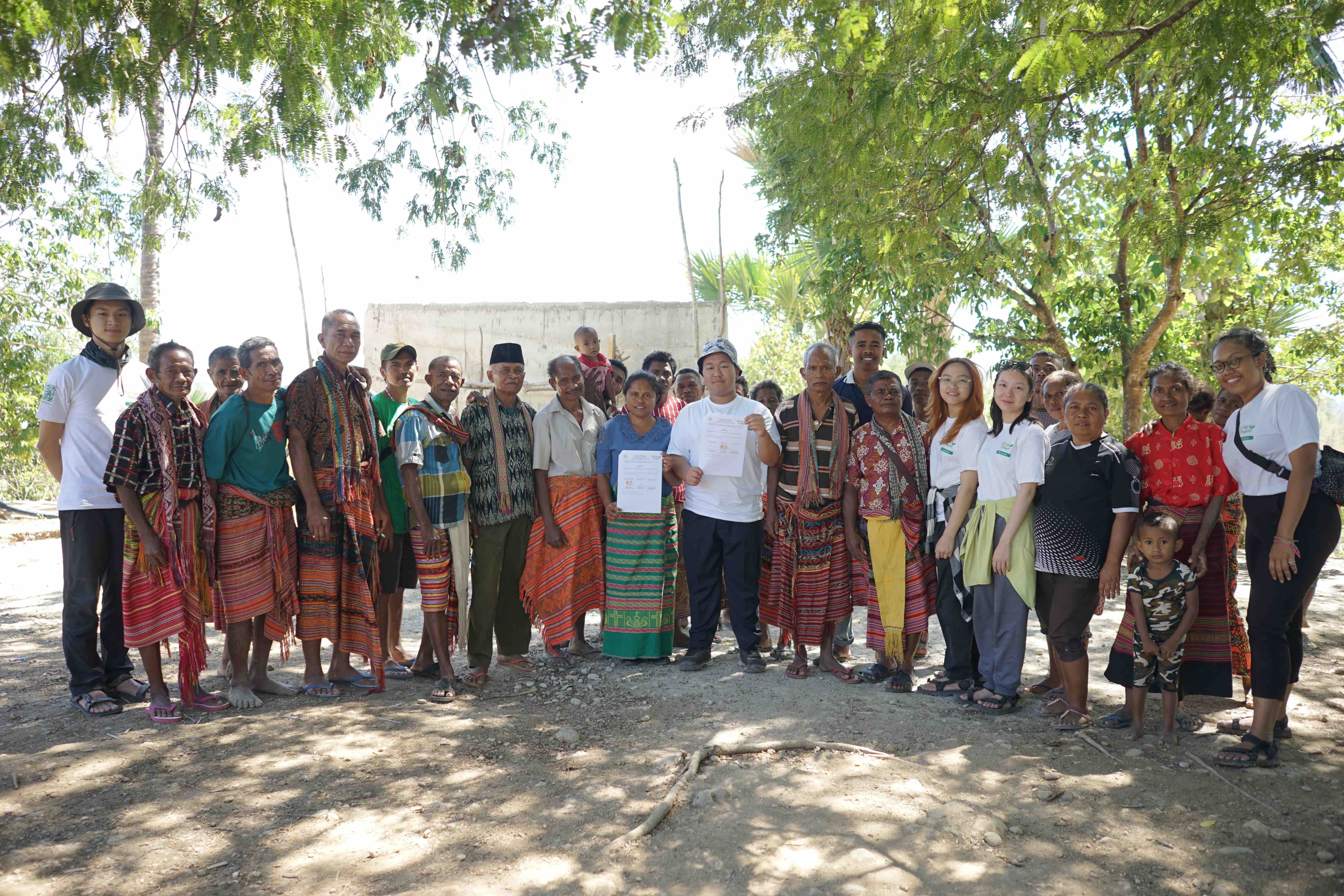 "On behalf of the people in Tafuli, I would like to express our heartfelt gratitude to all who have given their support to this cause. We are thankful for the fruitful and successful collaboration between Solar Chapter and Marriott International Indonesia. Tafuli Village now enjoys sustainable access to water, which we believe will significantly enhance public health, sanitation, agricultural productivity, education, and communal development," said Marta Tafuli, the Village Chief of Tafuli Village. "We are committed to operating and maintaining the solar-powered water pump system, as well as expanding our distribution pipeline network to ensure convenient access for everyone in the village".
Discover how Marriott International is empowering communities through Serve360 at Serve360.marriott.com.  For more information about the "Water for Tafuli" project by Solar Chapter, please visit www.solarchapter.com/water-for-tafuli.