In collaboration with Kita Art Friends, this art exhibition is open to public and features celebrated Indonesian artists such as Dedy Sufriadi, NPAAW, Ida Bagus Indra, and Dicky Takndare.
The Apurva Kempinski Bali together with Kita Art Friends proudly present 'Indonesia: The Land of Art Volume II'. Following the successful Land of Art debut last month, this September, a spectacular art exhibition invites renowned Indonesian artists such as Dicky Takndare, Dedy Sufriadi, NPAAW, and Ida Bagus Indra who have made their mark in both national and international art scenes. 'Indonesia: The Land of Art Volume II' is open to public
from September to October 2023, located at the Pendopo Lobby, The Apurva Kempinski Bali.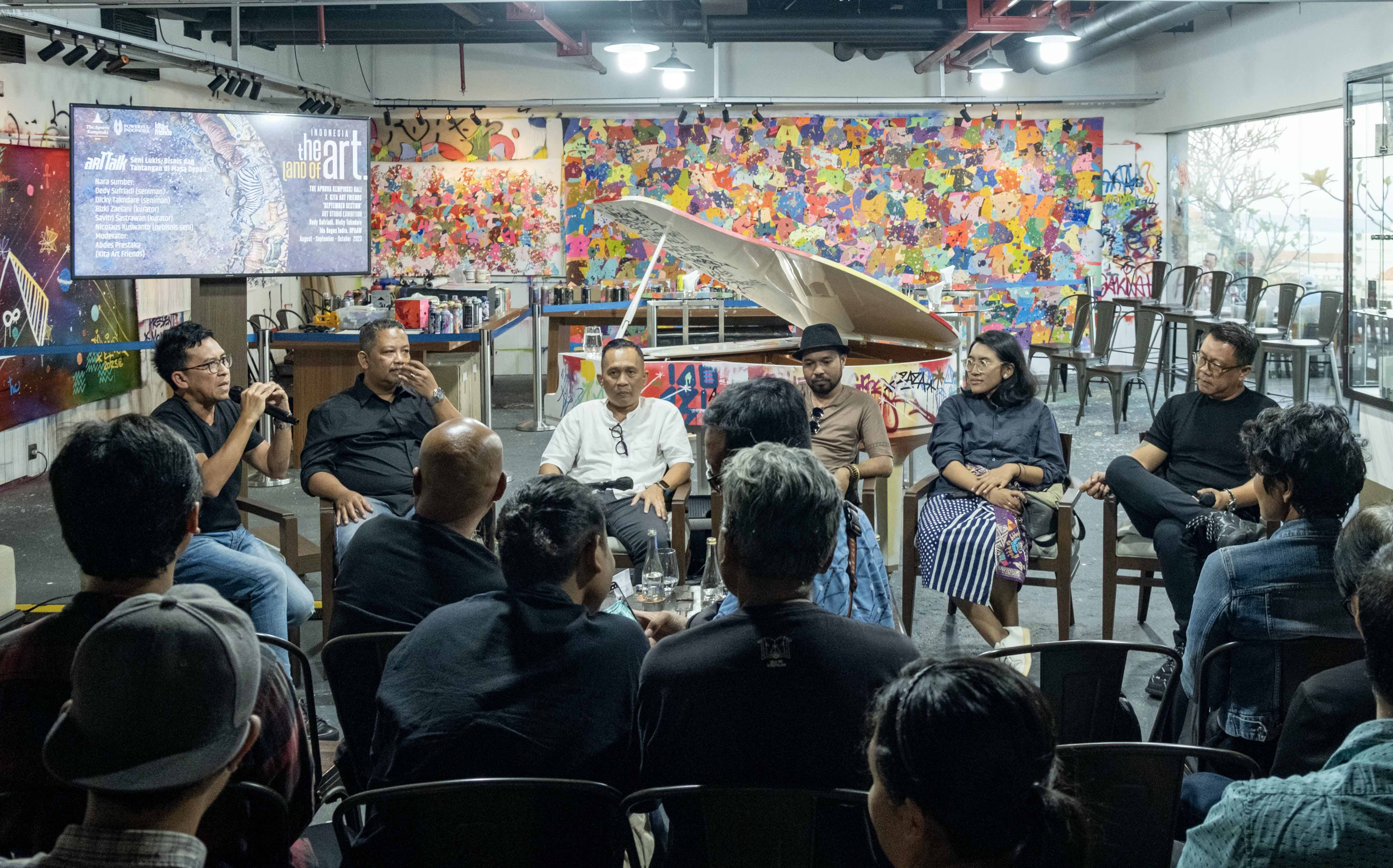 Born and raised in Papua with Maluku descent, an internationally acclaimed artist Ignatius Dicky showcases his distinctive works by portraying socio-cultural interaction combined with the richness of local culture of Papua. Dedy Sufriadi, an artist originating from Palembang presents a collection of contextual and conceptual art pieces distinguished by its unique artistic style, which incorporates textual elements with symbols reminiscent of Indonesia's literary heritage to intricately express his abstract character. Furthermore, a stage of surrealistic fine arts by Ngakan Putu Agus Arta Wijaya, known as NPAAW, whose works are notable for using animals and plants as idioms to express opinions, experiences, implicit meanings, and parodies of various life issues.
Meanwhile, Ida Bagus Indra or known by the public as IBI, presents his captivating works that reflect Balinese culture with a minimalist background, vibrant foreground, and intricate textures – bringing insights into the deep connection between belief and beauty.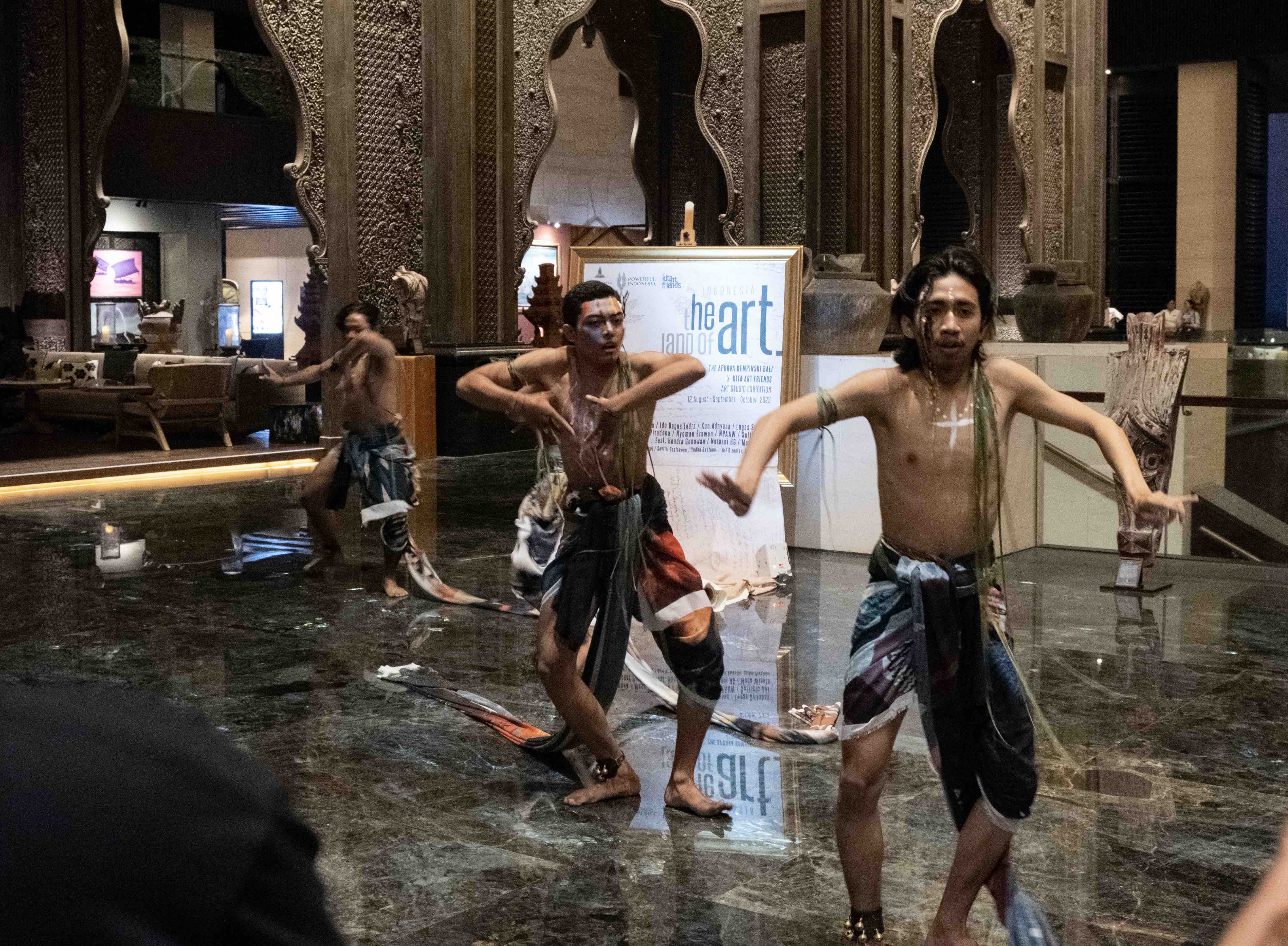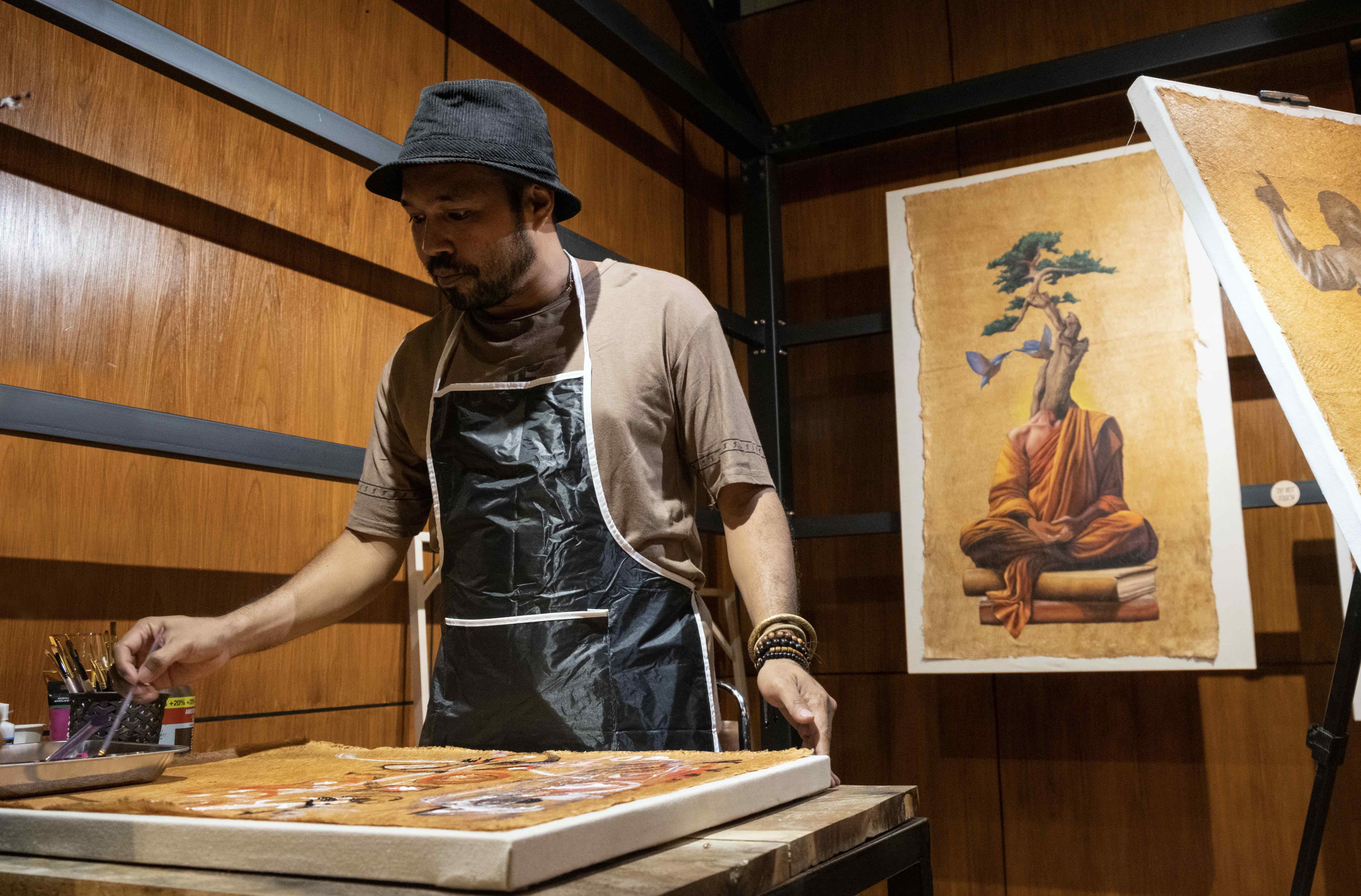 'Indonesia: The Land of Art' Volume II officially unveils on 8 September 2023, commencing
with an Art Talk held at L'atelier by Cyril Kongo. The interactive discussion, themed 'Visual Art, Business, and Future Challenge', features distinguished speakers including Rizki Zaelani – the curator of the National Gallery of Indonesia, Savitri Sastrawan – a Bali-born curator, Nicolaus Kuswanto – the owner of Zen1 Art Gallery, Abdes Prestaka – the founder of Kita Art Friends, and the artists of 'Indonesia: The Land of Art', Dedy Sufriadi and Dicky Takndare. Aiming to provide a platform for media, curators, academics, art enthusiasts, and artists to explore diverse perspectives and share experiences, the 'Art Talk: Visual Art, Business, and Future Challenge' highlights the dynamic styles and characteristics of Indonesian visual artists as well as how emotional and intellectual aspects influence the value of their artwork. This interactive session also explores the valuable insights into sustaining and expanding the Indonesian visual art in the current era of globalisation and digitalisation. The event continues at Pendopo Lobby with spectacular performances that combined a sacred meditative dance with live art painting by Dedy Sufriadi – involving expressive and emotional movements to create abstract masterpiece that capture the beauty of contemporary Indonesian art. To further enrich the event, NPAAW performing his unique live artwork creation, and Dicky Takndare expressing his ideas and voices through canvases made from Beringin trees.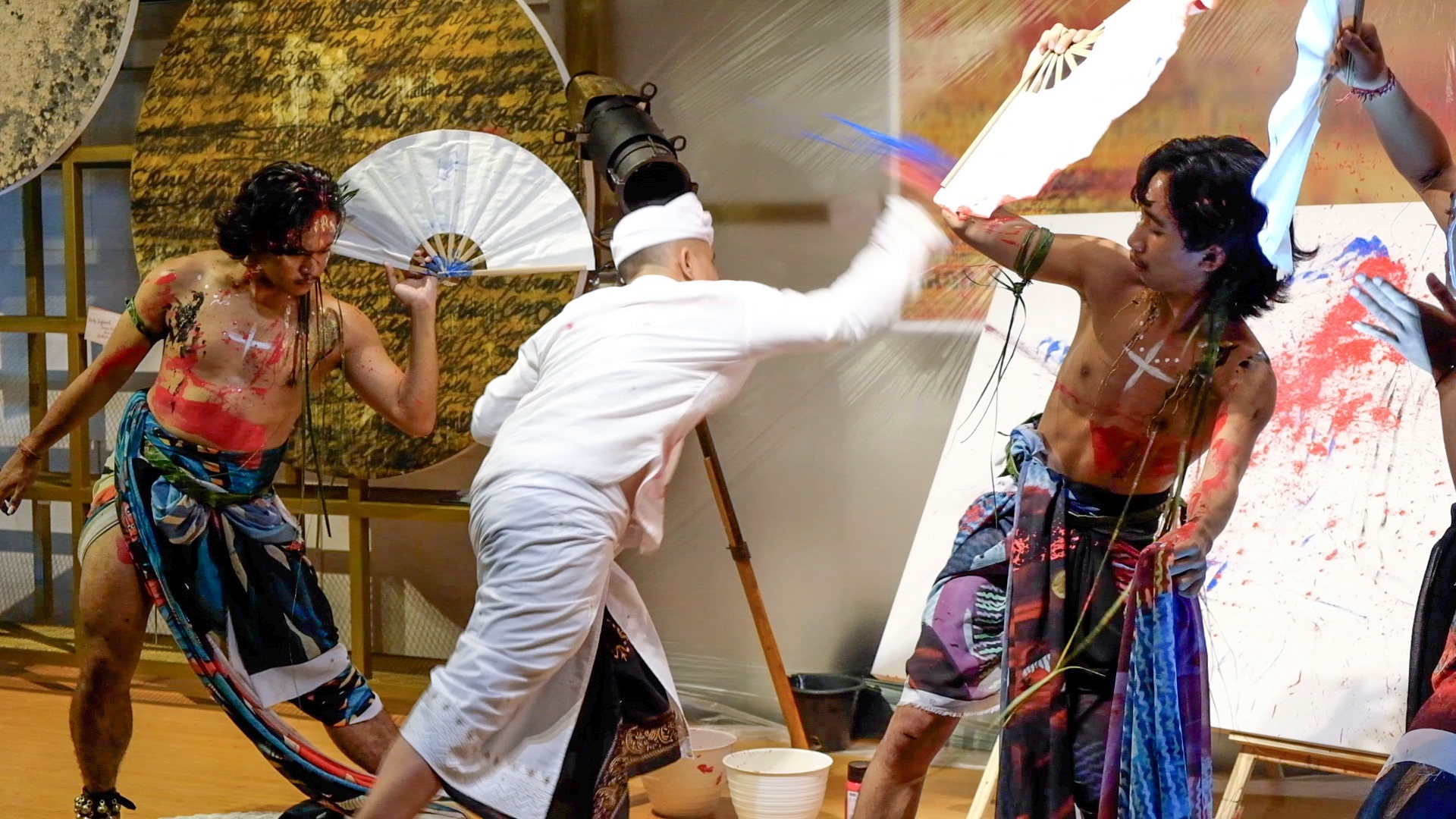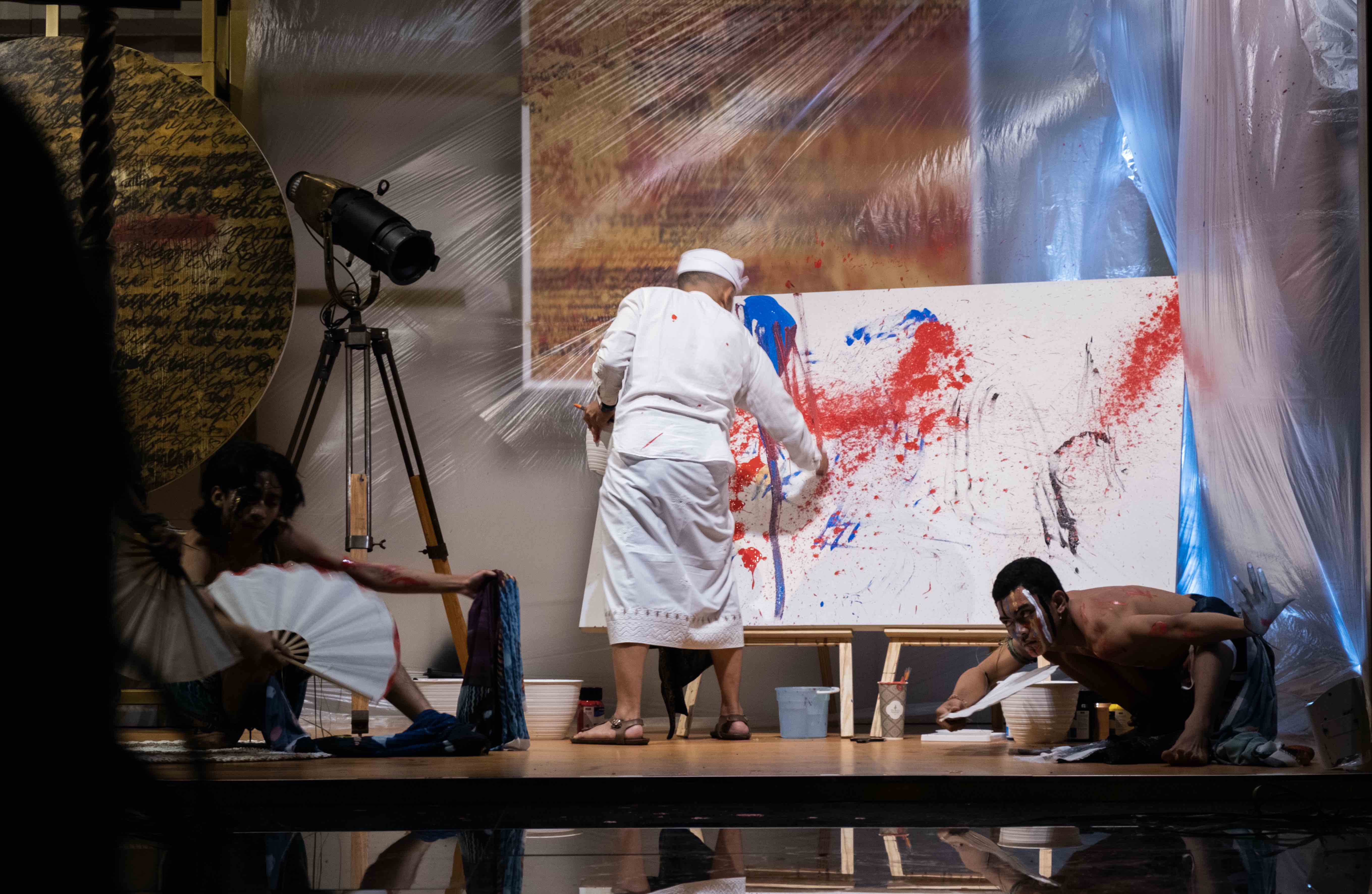 "We're truly excited and grateful for the opportunity to team up with The Apurva Kempinski Bali for 'Indonesia: The Land of Art'. Bringing the gallery to a wider audience with a unique art studio concept is a true honour for the art community. We're looking forward to igniting more interests in appreciating Indonesia's fine art scene through interactive sessions with our artists and the remarkable artworks being exhibited. Thank you for sharing the stage with us to strengthen the identity and the sense of Indonesia's visual fine arts." Shared Abdes Prestaka, the Art Director of Kita Art Friends.
"We are truly grateful for the opportunity, that together with Kita Art Friends, we bring Indonesian art to life. Through 'Indonesia: The Land of Art', we are being united through art as we celebrate the beauty and spirit of Indonesia through creativity and culture. Our heartfelt appreciation to the remarkable talents who have given us the privilege of insights into the essence of Indonesia's fine art and for bridging tradition with modernity." Said the General Manager of The Apurva Kempinski Bali, Vincent Guironnet.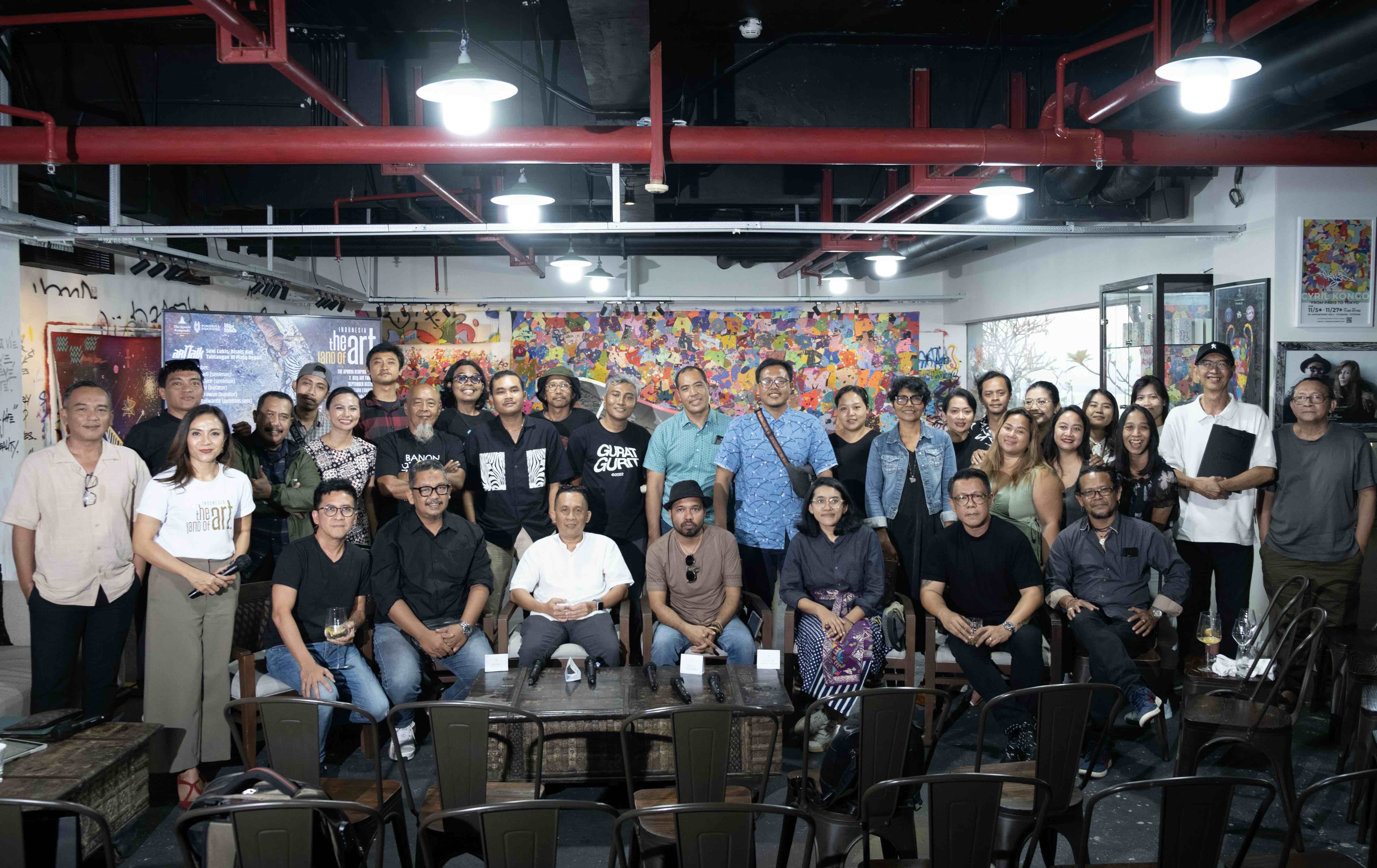 Indonesia: The Land of Art
'Indonesia: The Land of Art' was officially opened on 11 August 2023, marked with a spectacular launching event, immersing attendees in the magic of Indonesian art. The exhibition will conclude on 3 November, with a special closing event offering a final opportunity for visitors to explore the captivating world of Indonesian creativity.
Explore more of this interactive and artistic journey by visiting the Pendopo Lobby and learn more of the art collection through the e-catalogue.
The Apurva Kempinski Bali
Jl. Raya Nusa Dua Selatan, Nusa Dua, Bali
Phone: 0361 2092288
Website
Instagram