Hydro Flask, a brand of vacuum-insulated drinking bottles from Bend, Oregon, United States, held an event entitled Ekspresi Dalam Seni (Expression in Art) 2022, an exhibition of artistic expression showcased on the surface of Hydro Flask bottles. Collaborating with graphic artists from Bali, this event consists of a series of activities both offline and online starting from 21 to 31 October. This activity was centered in Bali, precisely at Beachwalk Shopping Center, Kuta.
The series of activities began on October 21 with the launch of the collaboration collection on the Hydro Flask Indonesia website, as well as an online pre-order opportunity before this collection can be ordered exclusively at the Hydro Flask retail store at Beachwalk Shopping Center starting on October 26.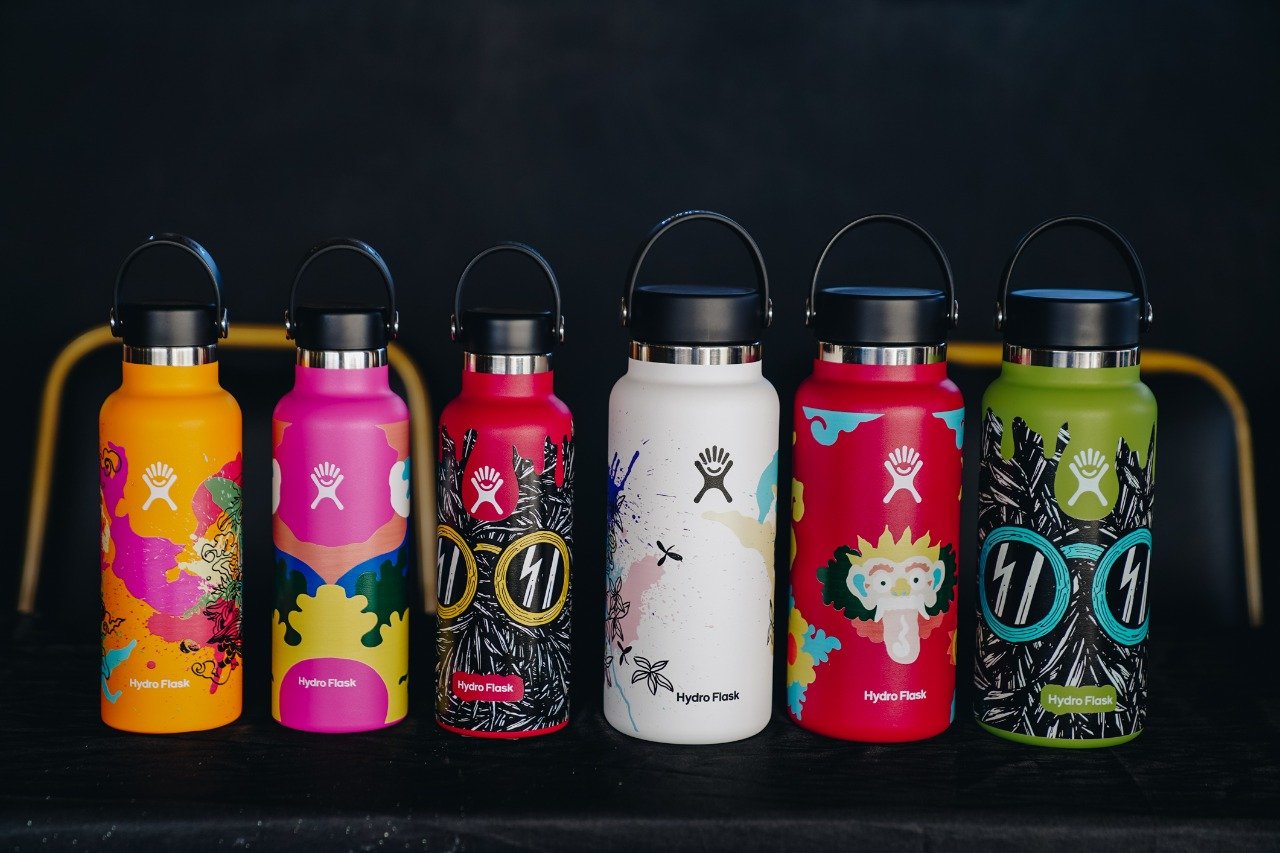 Furthermore, the event was filled with exhibitions of collaborative products made by artists and live paintings. The event was closed with an auction of the proceeds of the live painting, where the proceeds will be donated to various communities and foundations that have been previously appointed by the artists. This activity was attended by influencers from Bali, and outdoor activities activists such as domestic and foreign surfers in Bali.
Hydro Flask Indonesia Brand Manager Helmi Mugni explained that this activity was the first step to introduce Hydro Flask and also a form of contribution from Hydro Flask for Bali.
 "Bali is the first island in Indonesia that is committed to reducing plastic waste and this commitment is in line with the vision of Hydro Flask. In addition, our other goal is to contribute to the local community while collaborating with local artists, where this idea was adopted from a similar activity from Hydro Flask at the center. We hope that in the future Hydro Flask can collaborate with other communities."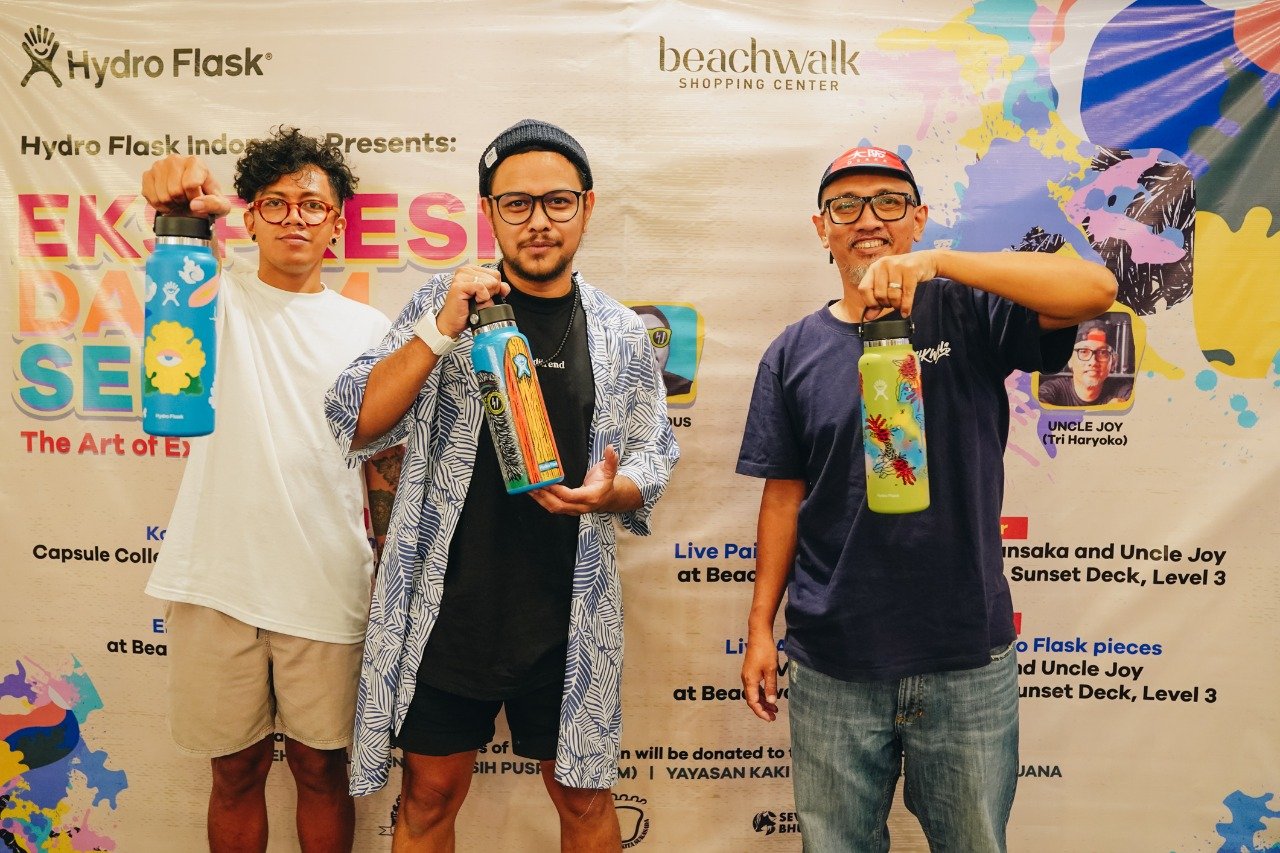 Hydro Flask collaborates with three Balinese graphic artists, namely Uncle Joy (Tri Haryoko), Pansaka (Dewa Juana) and Vonzealous (Nyoman Primahita Gunadharma). A portion of the work of each artist will be donated to various social institutions.
Uncle Joy is a graphic artist who was educated in Bandung, then started his career in Yogyakarta and then settled in Bali. His works are known for characters from his wild imagination such as robots, giants, cartoon characters and traditional icons of the regions in Indonesia. He also often uses bright colors in his work. Proceeds from the sale and auction works will be donated to the Bhuana Seva Foundation which is engaged in the protection of animals in Bali.
Pansaka, a graphic artist who grew up on the East coast of Bali and completed his education in Yogyakarta. His works are inspired by the daily life of island communities like Bali, which are then combined with contemporary pop art designs. The Sehati Bali Foundation is the recipient of the proceeds from the sale and auction of Pansaka's works. The foundation is engaged in education for children with special needs, autism and Down syndrome.
Vonzealous, this Balinese graphic artist is known for his character, Vozealous, who is described as a "leaf man". Pontil, as he is affectionately known, will inscribe the icon onto the surface of Hydro Flask bottles. His work will be auctioned and the proceeds will be donated to the Kaki Kita Foundation, a charity that produces artificial limbs and hands for those in need.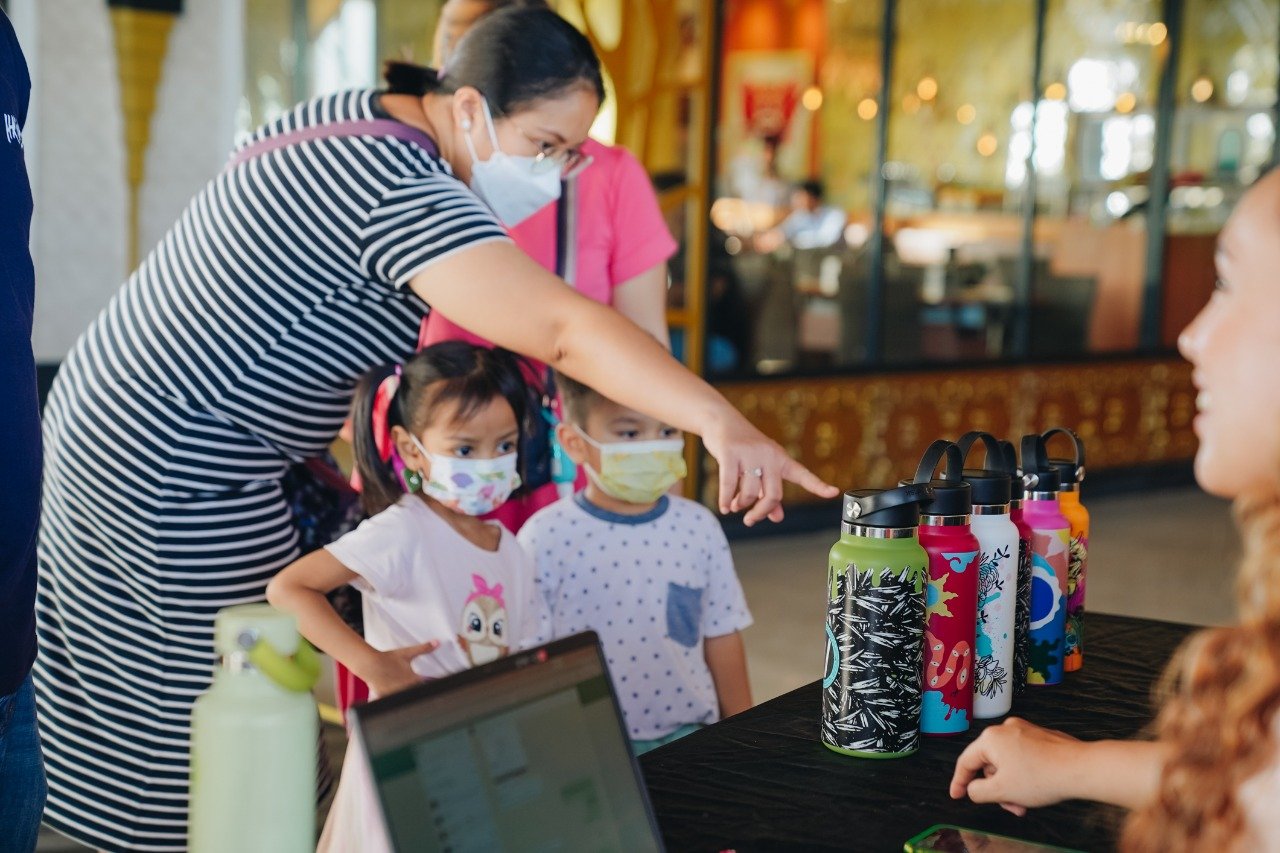 The six exclusive designs of the special edition are for limited sale, fans can only pre-order the bottles via the hydroflask.id website and offline at the Hydro Flask Store at Beachwalk Shopping Center, Level 1, Kuta, Bali. Orders end on October 31, 2022 and product shipments start on November 7, 2022.