The Westin Resort Nusa Dua, Bali has always been taking great pride in encouraging Feel-Well programs to its audience and stakeholders. The Resort and its team understand that feeling well is not just about being healthy physically but also being nourished mentally and emotionally. To ensure this purpose is achieved, an inspiring annual discussion is rolled out entitled, Celebrate Women. This year marks the 6th Celebrate Women event as the Resort's commitment to the 'feel-well' program through a talk show over an afternoon tea.
This uplifting discussion is highlighting self-love-is-not-selfish, a topic that focuses on celebrating the achievements and contributions of women everywhere. Designed with a delightful afternoon tea session complementing the beautiful afternoon, this discussion will surely motivate women to support each other to make incredible things happen.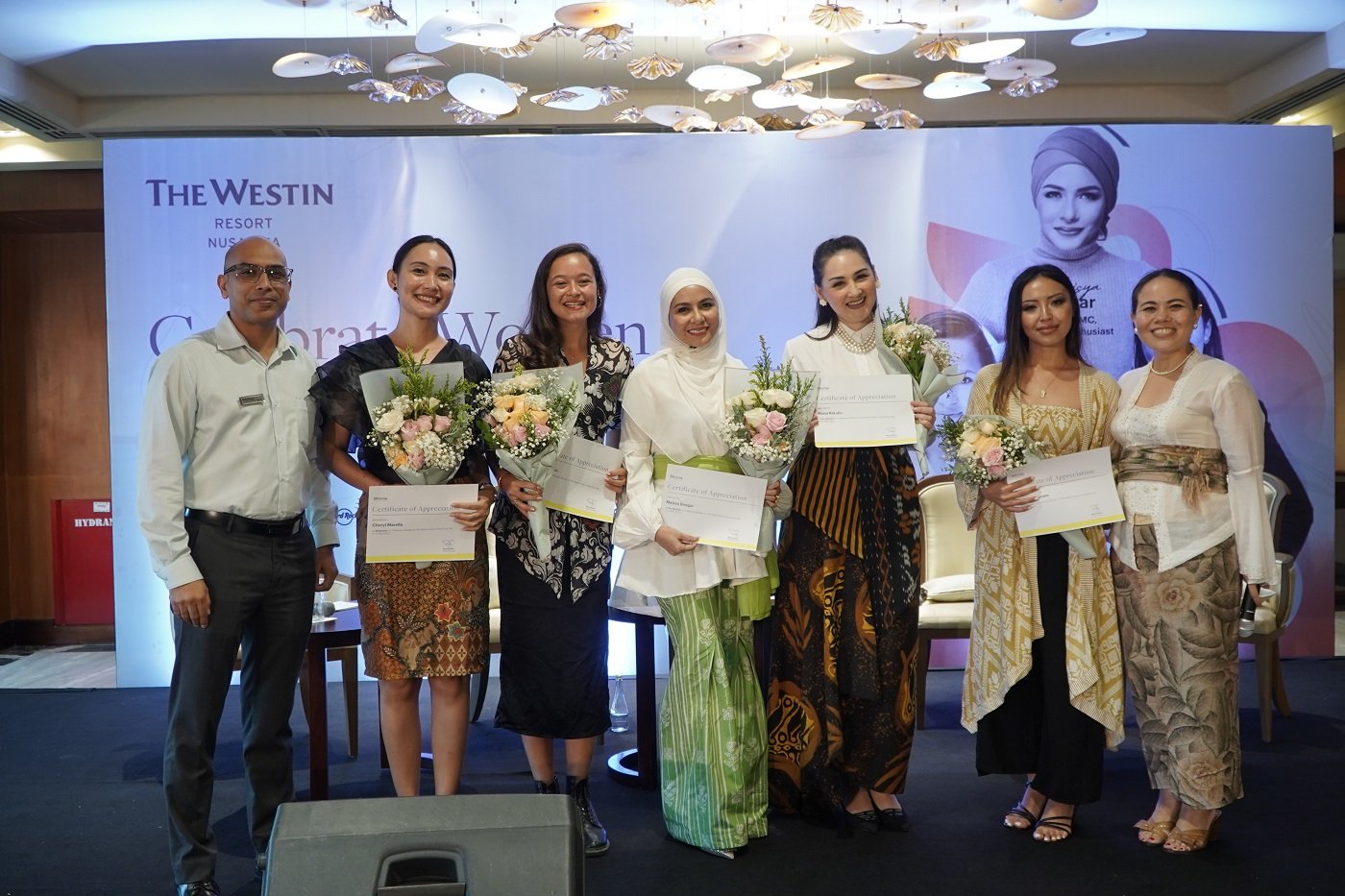 The speakers for this discussion are women with resounding success in their respective field, who understand that empowered women empower women. To name a speaker, who has been the muse of many, is Mona Ratuliu, an actress, MC, as well as Parenting Influencer. Next in the line of speakers is Meisya Siregar, an actress, MC, and Wellness Enthusiast. Joining the company is the Founder of Youthopia and Bye Bye Plastic Bags, Melati Wijsen and the Managing Director of Focus Production, Christia Permata. Bringing the crowd together as Moderator for the afternoon is Cheryl Marella, Managing Editor of Indonesia Tatler & Founder of Good Shot ID.
This cherished annual celebration is also perfected with charity auction, bazaars, and fashion show by Marta Ayu Kebaya with the theme of A Touch of The Archipelago, as well as lucky draws for those in attendance.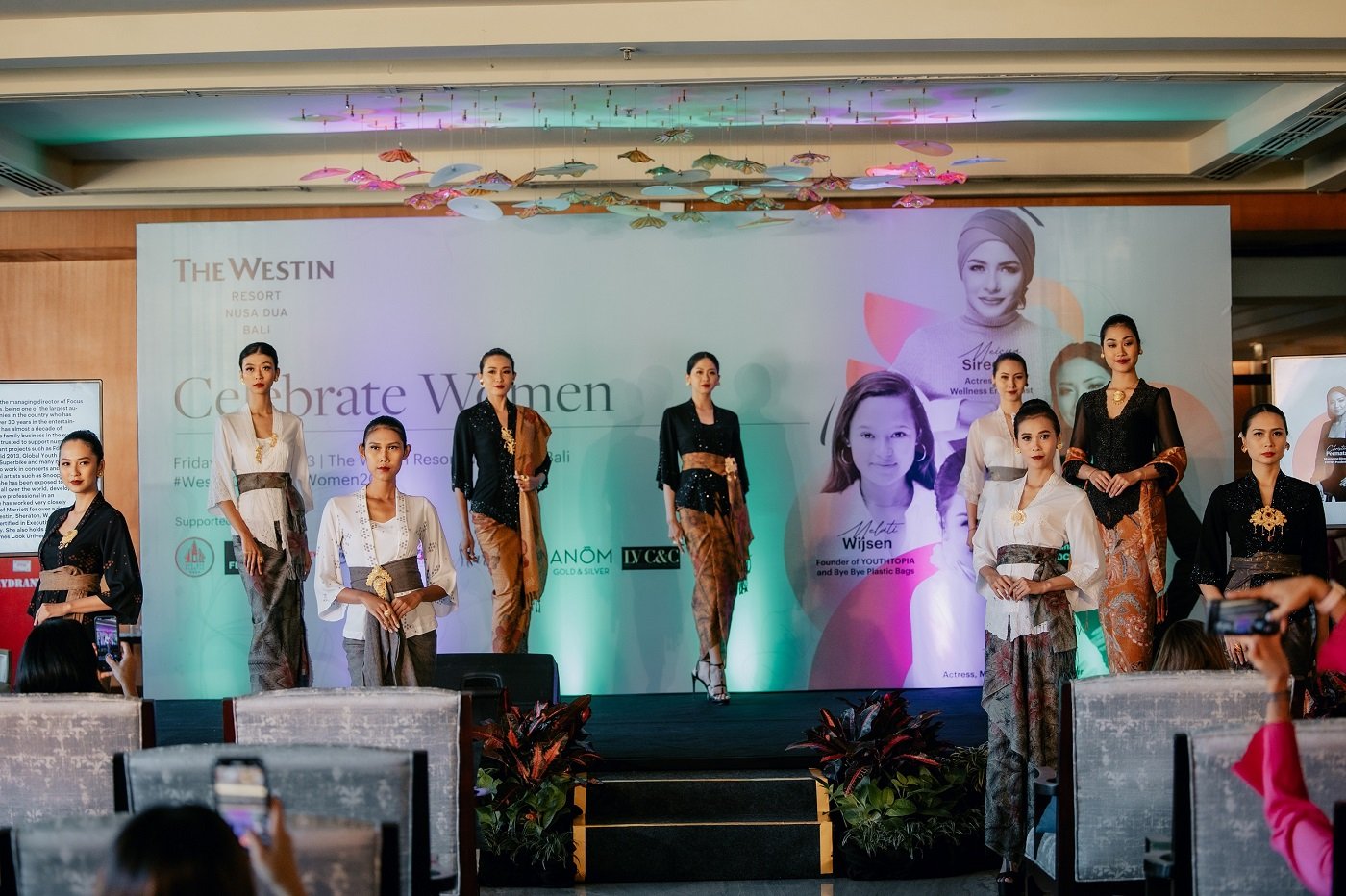 "At The Westin Resort Nusa Dua, Bali, we always feel that happiness and joy are essential for everyone to experience, especially for our guests. That is the ultimate reason why we put so much effort in preparing our Celebrate Women event. We hope that through these programs, everyone in particularly women who participates can feel true happiness from within and reflected in their happy faces.", commented Mr. Sander Looijen, the General Manager of The Westin Resort Nusa Dua, Bali.
 For more information, please visit www.westinnusaduabali.com or social media @WestinBali.
THE WESTIN RESORT NUSA DUA, BALI
BALI INTERNATIONAL CONVENTION CENTRE
Kawasan Pariwisata Nusa Dua,
BTDC Lot N-3, Nusa Dua 80363, Bali,
Indonesia
westinnusaduabali.com
T  +62.361.771906     F  +62.361.771908