Being stranded in the epitome of paradise on earth gives you a sense of finding yourself in happiness. That is why staying in this unforgettable bliss at the luxurious villa in Seminyak at Sini villa will lead you to have the best experience you've had. 
Sini Vie is a luxury villa for a romantic honeymoon in the renowned Seminyak area of Bali's tropical island. Featuring One Bedroom Villa with a Private Pool and Jacuzzi, Sini Vie Villa is a suitable place to spend honeymoon time with private and intimate moments.
Sini Vie Villa is a stunning villa in Seminyak and is undeniably one of the most beautiful places to stay. The service, food, facilities, location, and room were beyond exceptional. This villa will bring you an immensely grateful feeling for such a remarkable experience. 
You will love everything about this villa. It is a wholesome property, the quality of the room is very good and the villa is highlighted and recommended as it is a smart room everything is done through Alexa there.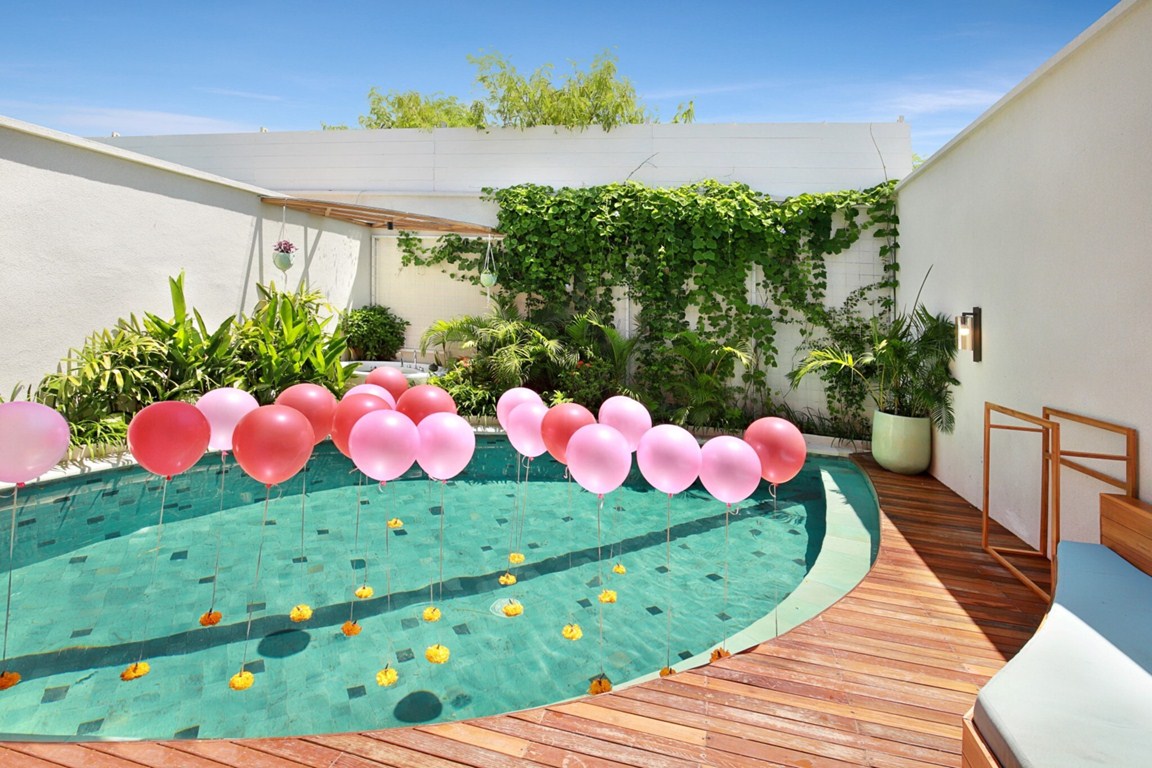 Boosting your staying experience, you can encounter and undergo the flower Bath or floating breakfast, and amazing food at Republique restaurant. And the Villa was set up with smart control via Alexa, so you could put on your fave music.
Designed as a leaf-shaped private swimming pool with a stylish Jacuzzi is a perfect spot to relax with a loved one. Sini Vie Villa offers romantic gesture services such as romantic flower decoration on the bed, pool, and Jacuzzi, as a surprise for a birthday, or celebrating an anniversary with a loved one.
Situated in the popular area of Seminyak Bali, it's only a 35-minute drive from I Gusti Ngurah Rai International Airport, and a 7-minute drive to Seminyak's where there is the famous Double Six Beach, several beach clubs that will make an unforgettable trip in Bali.
So, if you want the sensation of staying in a spacious romantic villa and having unforgettable bliss, go to no place other than Sini Vie Villa. Learn more about Sini Vie Villa on Instagram @sinivievilla or contact us here.