Are you ready to embark on a tropical getaway to Sanur this summer holiday? Then come to this modern tropical-style villa in Sanur, Sanora Villa. Sanora Villa offers a spacious villa for a relaxing getaway in Sanur, Bali, featuring Two Bedroom Villa with a private pool & bathtub or converted to One Bedroom Villa with a private pool & bathtub complete with kitchen, living, and dining area. 
The aesthetic and interior of the villa are very nice in the modern tropical style. Room and beds are spacious for families who are looking for an intimate and cheering time in Bali. The room was very clean and maintained and looked so beautiful.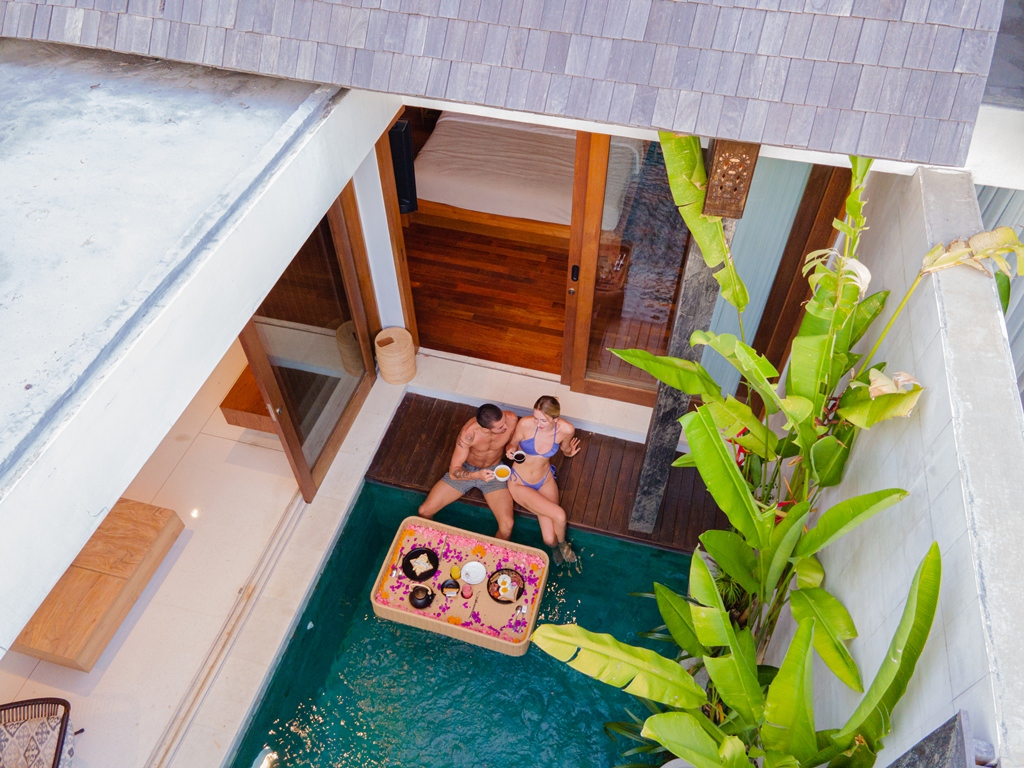 Sanora Villa Sanur is a villa that has a modern semi-tropical concept that has two floors. The villa is unique and different from all the villas in Bali. This place is highly recommended for those of you who want to vacation in Bali with your family. As it is perfect for families, the villa has a spacious place so it is comfortable for families. 
Besides that, it has a very extraordinary view and a comfortable atmosphere for refreshing. Equipped with a complete kitchenette with a microwave. If you want to plan to cook together with family or friends. If you want to swim, this place also provides a free swimming pool.
This villa is perfect for a family gathering or couples who want to spend intimate time. There's a romantic flower decoration on the bed, pool, and bathtub as a birthday surprise or to celebrate an anniversary. Sanora villa takes 30 minutes from Bali International Airport, strategically located in the Sanur, where many cafes and restaurants are nearby, and only 8 minute's drive from the beautiful Sindhu Beach Sanur to see one of the most stunning sunrises in Bali.
So, if you want to feel the sensation of staying in the most perfect abode in Sanur, come to Sanora Villa. Learn more about Sanora Villa Sanur on Instagram @sanorasanur or contact us here.