Nestled within the peaceful grounds of Monolocale Resort in Umalas, Bali, lies a special dining spot that offers an enjoyable experience - Sanctuary Restaurant. This gem welcomes both resort guests and locals looking for a delicious culinary adventure. With a serene ambiance, attentive service, and a mix of Indonesian and International flavors, Sanctuary Umalas Restaurant is a must-visit for anyone craving a memorable dining experience.
Monolocale Resort's lovely surroundings create the perfect setting for Sanctuary Umalas Restaurant. As you step into the resort, you'll feel the calmness of the tropical gardens and sparkling pools. Inside the restaurant, the mix of modern and traditional design sets a charming atmosphere. At Sanctuary Umalas Restaurant, the dining experience is crafted with care, using fresh and quality ingredients to create flavorful dishes.
Indulge in a delectable culinary journey at Sanctuary Restaurant, where you'll have the opportunity to savor an array of delightful dishes. From the savory Indonesian Chicken Curry Asvara style, expertly paired with Chinese seafood fried rice and crispy leek, to the scrumptious Vegetarian Burrito with tortilla, avocado, tomato, kale salad, baked beans, and adorned with chili jam and chili mayo. And to refresh your senses, make sure not to overlook the signature Ini Vie Sunset Mocktail—a sip of paradise that will surely brighten up your day.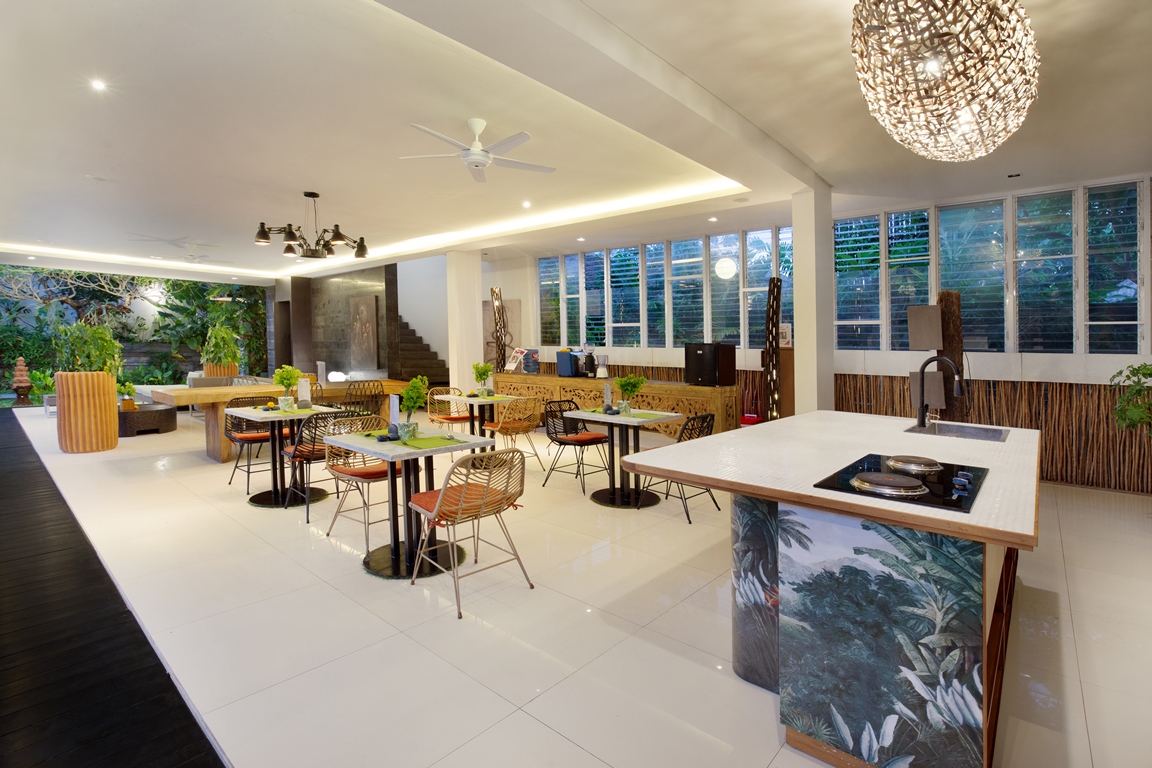 Sanctuary Umalas Restaurant at Monolocale Resort offers a delightful food experience in a tranquil environment. With its serene ambiance, attentive service, and a menu celebrating Balinese and international flavors, the restaurant promises a memorable dining experience for all. Whether you're a guest at the resort or a local looking for a culinary adventure, Sanctuary Umalas Restaurant is a place worth exploring. They're open daily from Monday to Sunday, starting at 07.30 to 22.00, so you can hop on this culinary journey and savor their delicious dishes at any time that suits you best.