Step into the enchanting realm of Shichirin Ubud and embrace a captivating fusion of ancient Japanese tradition and the vibrant flavors of Balinese cuisine. Located at Jl. Raya Desa Kenderan No. 88x in Ubud, Bali, Kojin Teppanyaki & Omakase invites you to embark on an extraordinary dining venture that transcends cultural boundaries.
Uncover our distinctive culinary creations, including teppanyaki, konro grill, and gyukatsu, which bring forth perfectly grilled meats, succulent seafood, and tantalizing vegetables. Prepared with meticulous skill and expertise, these dishes will take your taste buds on an unforgettable journey. For an unparalleled dining experience, request a seat at our teppan table, where you can witness our talented chefs masterfully showcase the art of hibachi and fire cooking.
The ambiance at Shichirin Ubud provides an ideal setting for a delightful dinner with your loved ones, be it family or friends. We are open from Monday to Thursday, 16:00-23:00, and Friday to Sunday, 12:00-23:00, ensuring ample time for you to relish our delectable offerings.
As you indulge in our grilled specialties, don't miss out on our extensive selection of mocktails and cocktails, perfectly crafted to enhance the flavors of your meal. Let these refreshing beverages complement the smoky aromas of our signature grilled delicacies.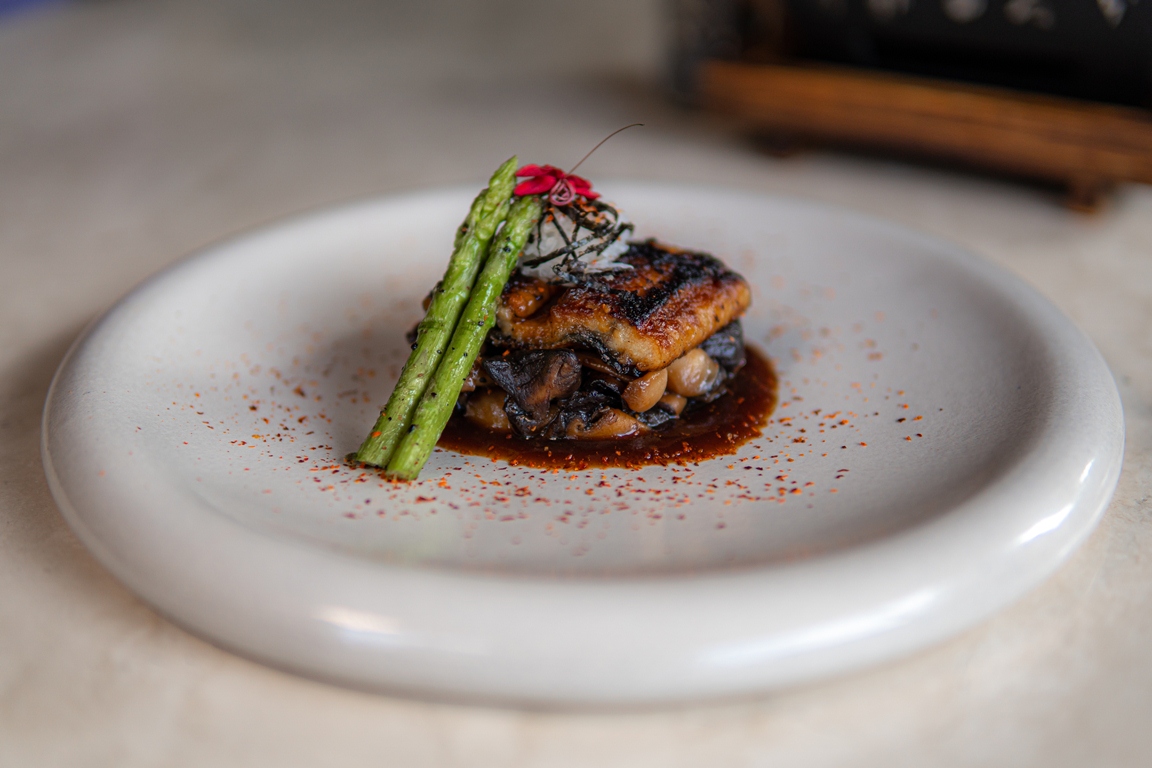 If you visit us on the weekend, you can enjoy our favorite combo set lunch menu, featuring a variety of mouthwatering dishes that showcase our culinary expertise. Be sure to savor our signature dish, the black cod gyukatsu sashimi set, a flawless fusion of Japanese and Balinese flavors.
Shichirin Ubud emanates an atmosphere of serenity and sophistication. Its minimalist Japanese design and lush green surroundings create a tranquil backdrop for your dining experience, offering an escape from the hustle and bustle of everyday life.
Join us at Shichirin Ubud, where the age-old tradition of the shichirin grill intertwines with Bali's vibrant culinary heritage. Immerse yourself in the fusion of Japanese and Balinese flavors and allow our expert chefs to guide you on an extraordinary culinary adventure. Reserve your table now and prepare to embark on an unparalleled gastronomic journey.