In the heart of Bali's cultural hub, Ubud, aficionados of fine spirits and culture gathered at the exquisite Kemiri Restaurant within COMO Uma Ubud for a remarkable event: 'COMO Conversation - Arak Bali, Unveiling the Spirit of Bali.' Held on September 12th, 2023, from 3 to 5 PM, the event was an exclusive opportunity to delve into the legacy of Balinese arak, a cherished spirit deeply rooted in the island's cultural tapestry.
Arak Bali, Unveiling the Spirit of Bali: A Discussion of Tradition and Taste at COMO Uma Ubud
The event promised an enticing experience, featuring a captivating discussion led by IB Rai Budarsa, the visionary founder of Hatten Wines. Mr. Budarsa shared profound insights into the ancient art of arak-making, a tradition passed down through generations, and explored the rich history and significance of arak in Bali and beyond. What's New Bali also get an exclusive chance to interview both IB Rai Budarsa and Gede Suteja, the General Manager of COMO Bali establishments on the venue, right before the event.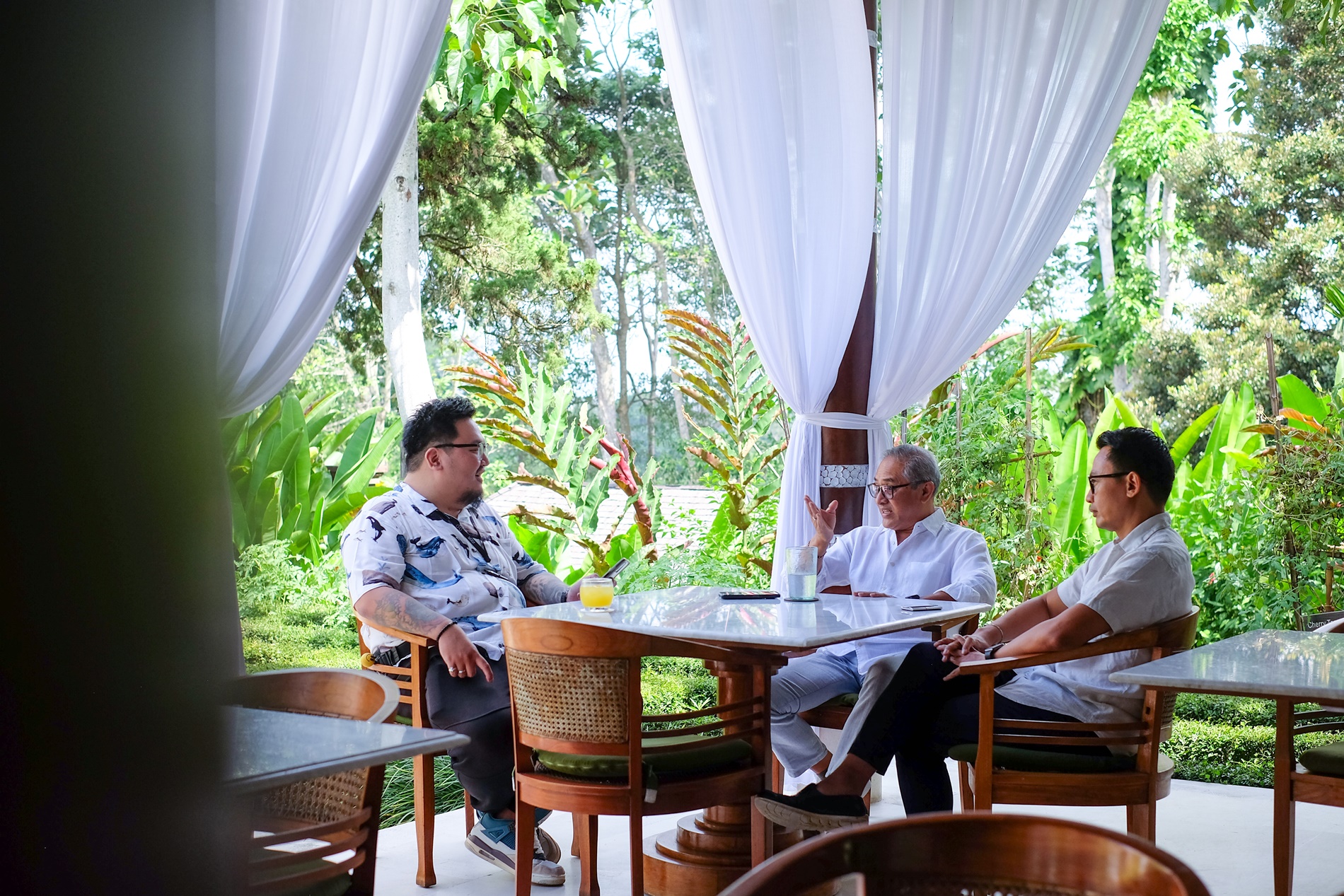 Unveiling Centuries of Tradition
"Arak has been an integral part of Indonesian culture since the 7th century," shared Pak Rai Budarsa to Whats New Bali, illuminating the historical depth of this beloved spirit. He continued, "Arak is not merely a drink; it has been used in ceremonies and even for medicinal purposes." Emphasizing the importance of regional variations, he noted that different regions utilize distinct ingredients, such as grapes in Lebanon and rice in China, to create arak with unique characteristics.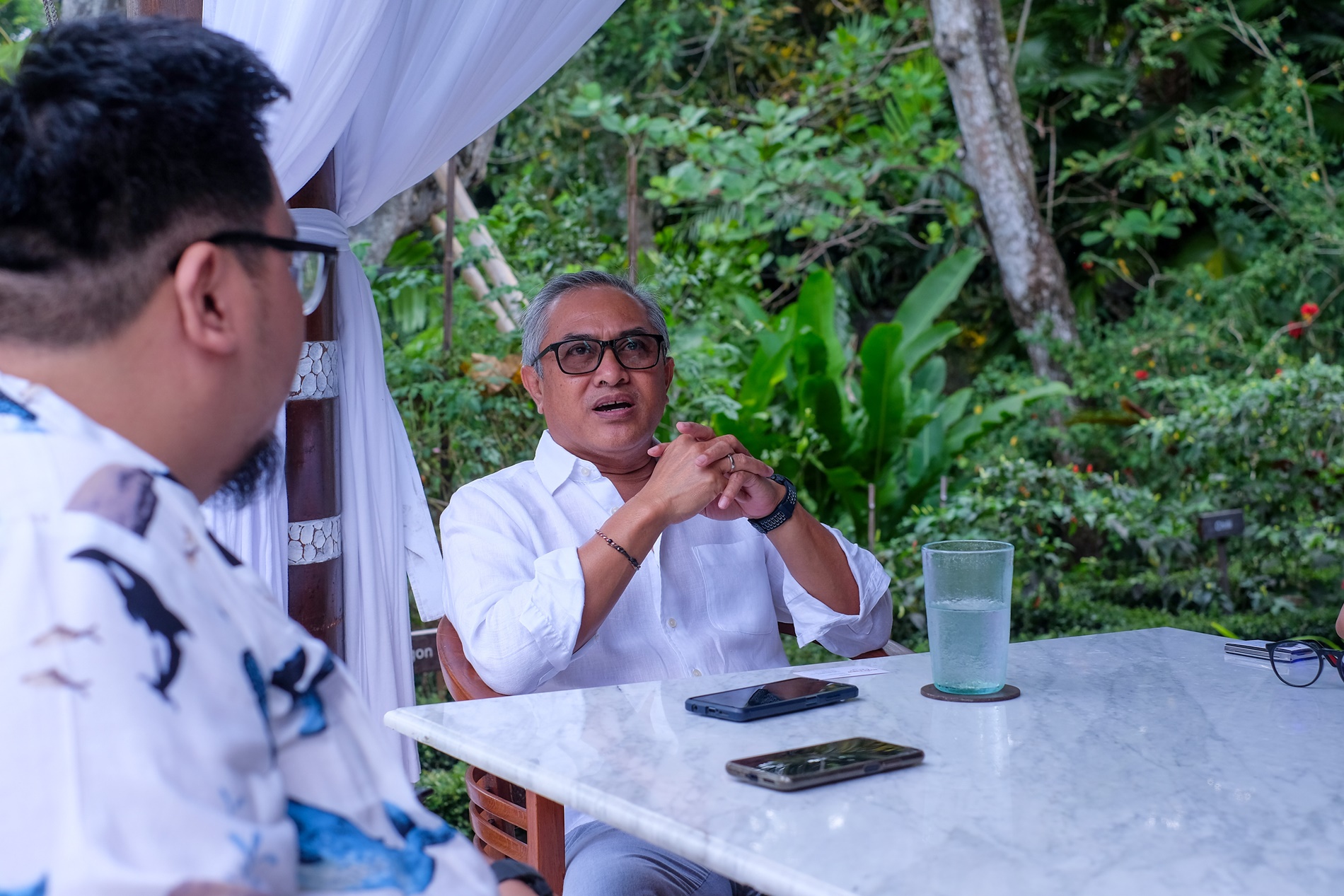 Pak Rai also highlighted that prior to venturing into winemaking, his family crafted 'brem,' a traditional liquor, reflecting the deep-rooted legacy of crafting fine beverages.
Preserving Culture and Heritage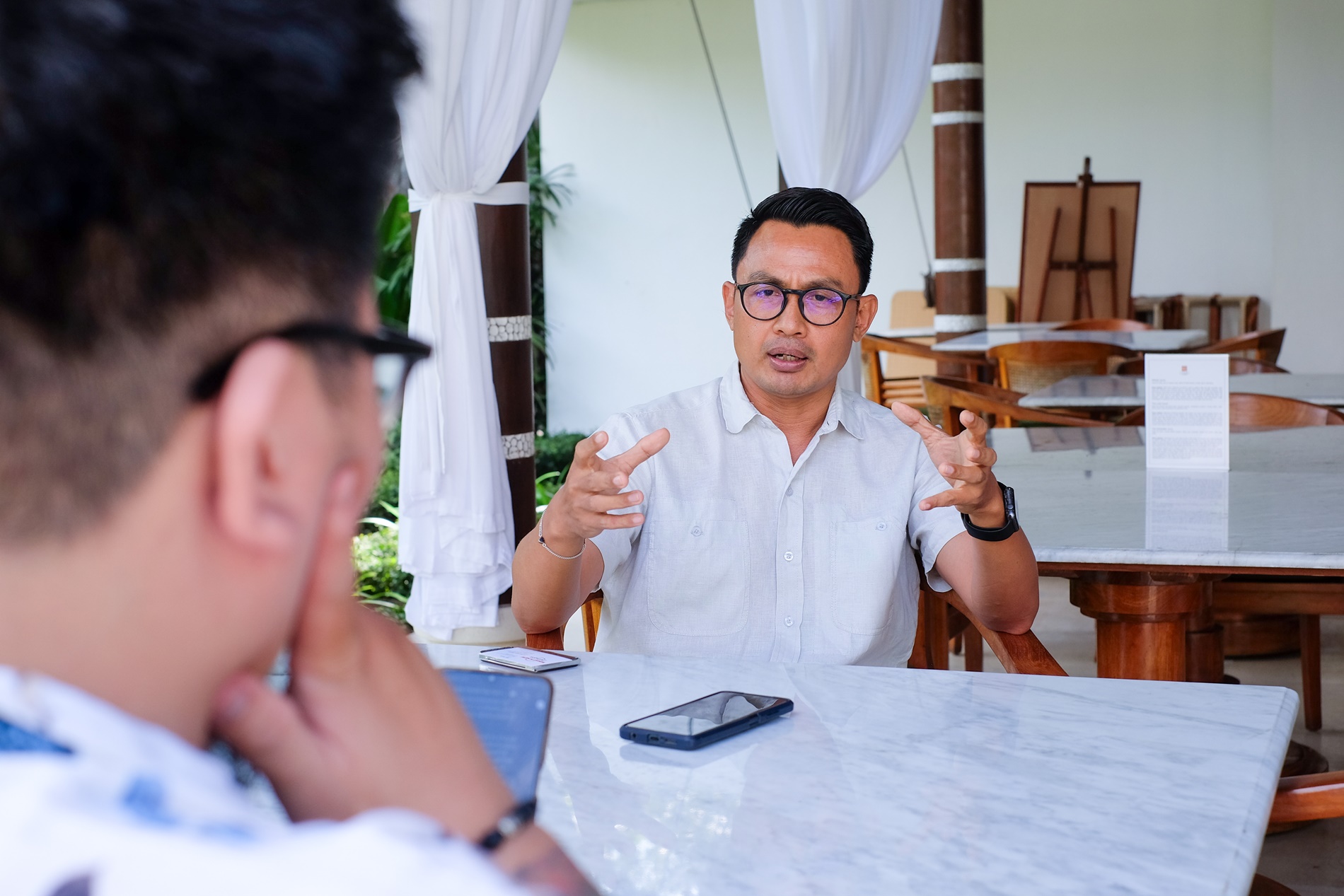 Gede Suteja, the Cluster General Manager of COMO Shambhala Estate and COMO Uma Ubud, shed light on the decision to host the event at COMO Uma Ubud, stating, "COMO Hotels and Resorts are established worldwide, excluding the African continent. Wherever we are, we aim to bring forth local nuances. In Bali, arak is a heritage, and we are delighted to welcome experts like Pak Rai Budarsa to educate both the Balinese community and our international in-house guests, offering a deeper understanding of arak."
Mr. Suteja emphasized the importance of showcasing arak to the world, both culturally and culinarily. Arak has evolved into a phenomenal culinary creativity, and by hosting COMO Conversation at COMO Uma Ubud, he hoped to promote Ubud as a cultural and culinary hub.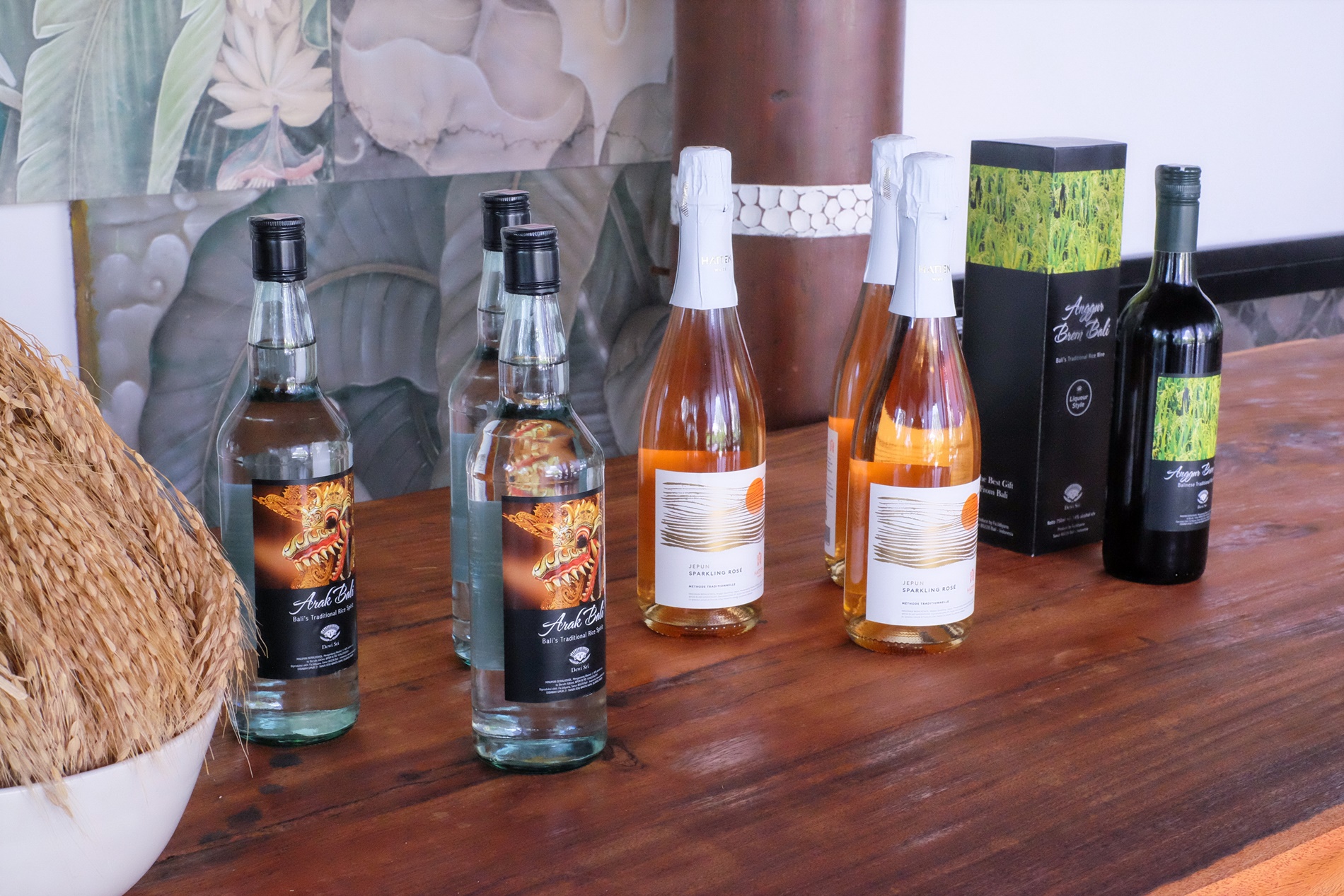 A Spirit with Identity
Pak Rai Budarsa underscored arak's versatility, acknowledging its potential for creative cocktail mixes while firmly asserting its standalone identity. Drawing a parallel with Japanese sake, he expressed his vision for arak, stating, "My aim is for people to enjoy arak on its own, without being mixed. On par with other world-class spirit beverages."
Enriching Banters and Culinary Delights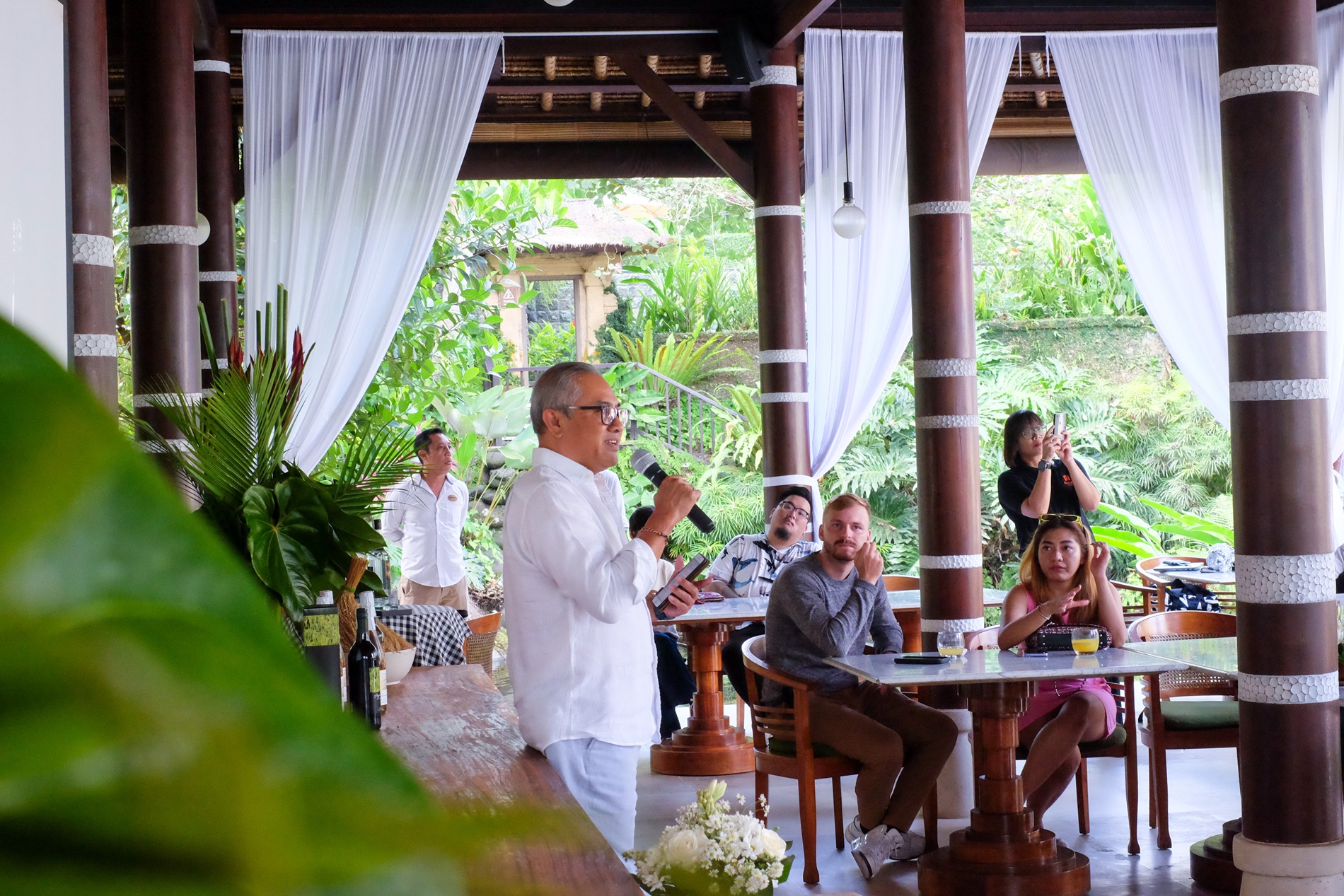 The COMO Conversation event wasn't just about discussions; it was a holistic experience. Attendees had the privilege to engage in a lively Q&A session, actively participating and immersing themselves in the world of Arak. The venue buzzed with around 50-60 participants, both international in-house guests and local Bali media.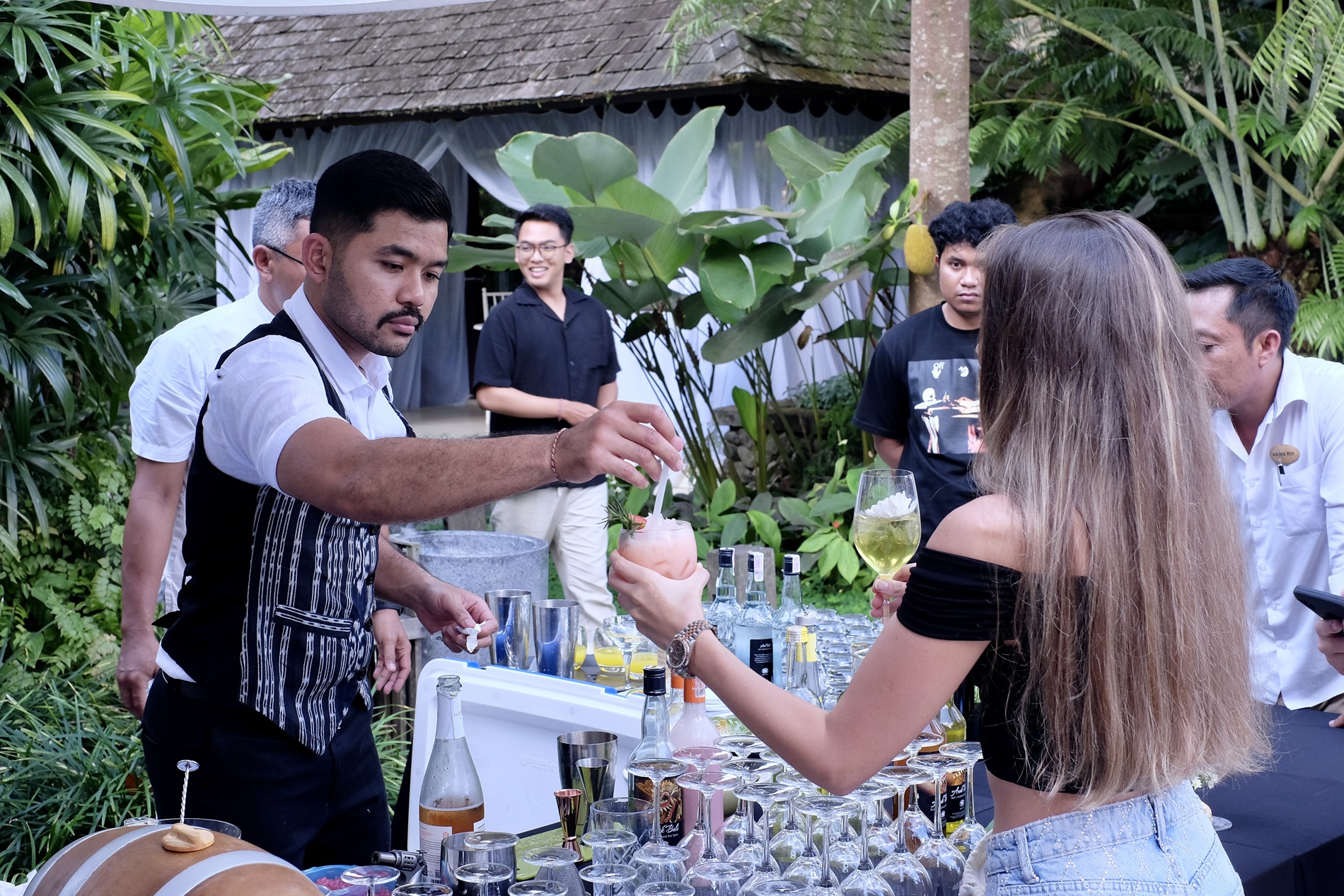 The tantalizing experience included an exclusive arak tasting, where attendees had the chance to savor pure arak as well as expertly crafted arak cocktails by Aperitif mixologist Juniarsa. These cocktails were artfully paired with an array of carefully curated canapés, including Chicken Satay, Springroll, Rempeyek & Lawar, and Corn Fritter Cake.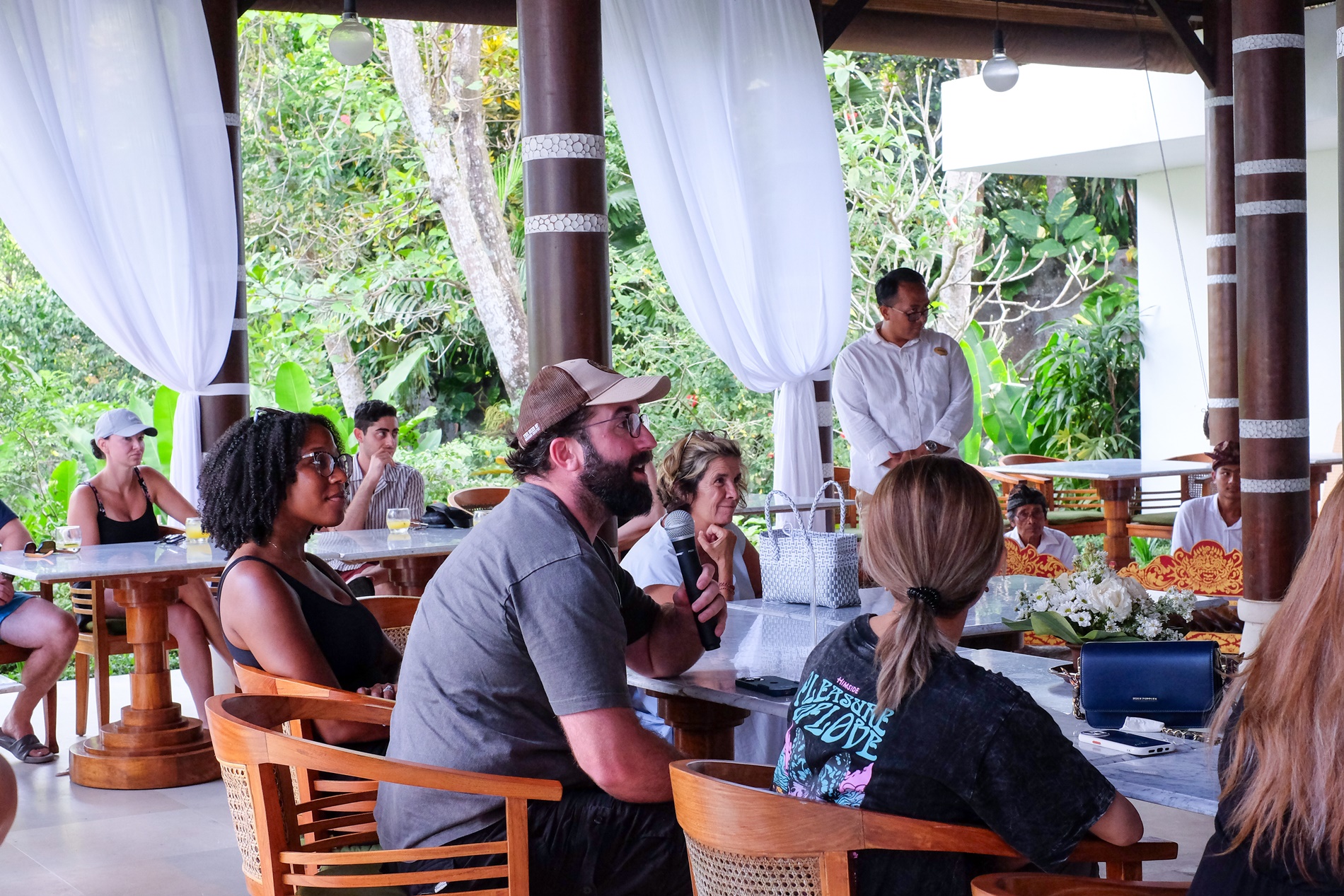 The event left the participants with a deeper understanding of arak, offering a taste of its nuanced flavors and cultural importance. It was a celebration of tradition, a journey through time and taste, showcasing Bali's proud heritage and the rich legacy of arak.
In the end, 'COMO Conversation - Arak Bali, Unveiling the Spirit of Bali' achieved its goal of shedding light on the revered Balinese spirit, leaving attendees with a newfound appreciation and respect for this cultural gem.