Torbreck Wine Dinner
Join us on this evening with iconic wines from the renowned Torbreck Vintners, who pays tribute to the vineyards of Barossa Valley, home to some of the oldest vines in the world, creating wines of richness, structure and length that age gracefully with minimal intervention.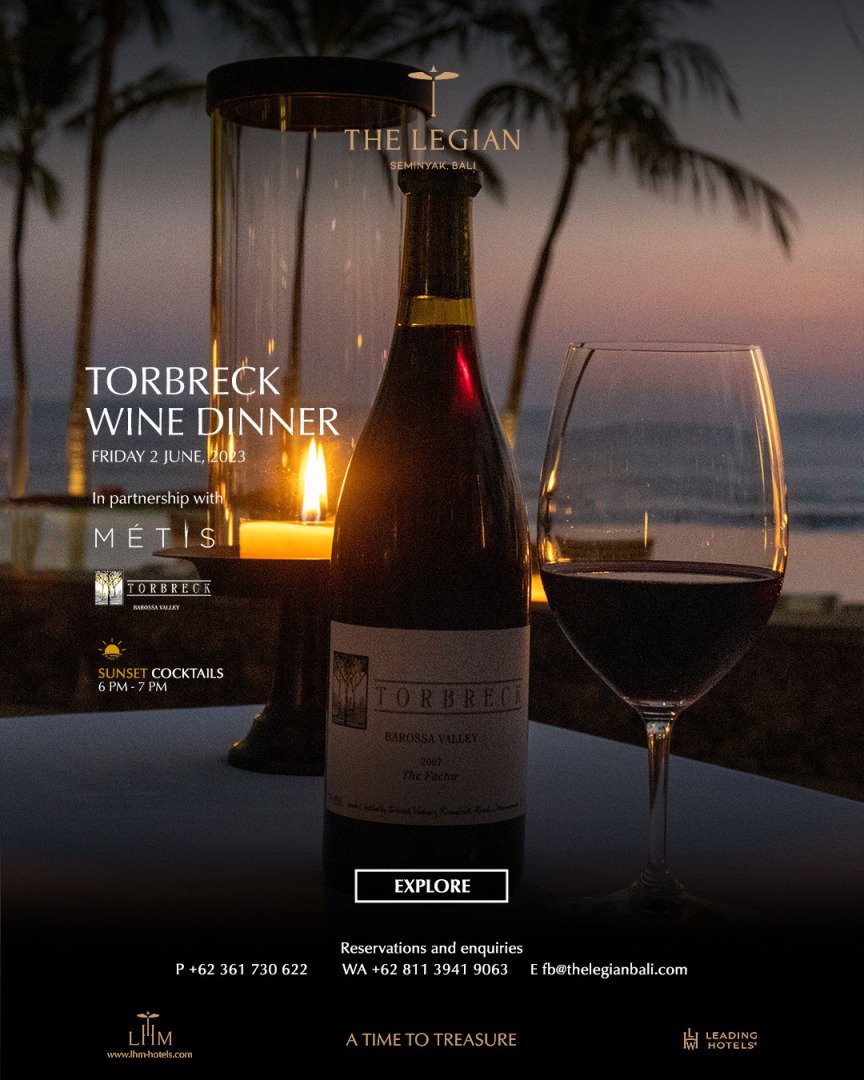 Chef Dove from Métis has meticulously curated a special four-course menu experience paired alongside these legendary wines.
Friday 2 June, 2023
Sunset cocktails and canapés 6 pm - 7 pm
Jazz entertainment
Four-course dinner by Chef Dove from Métis.
RSVP : Metis