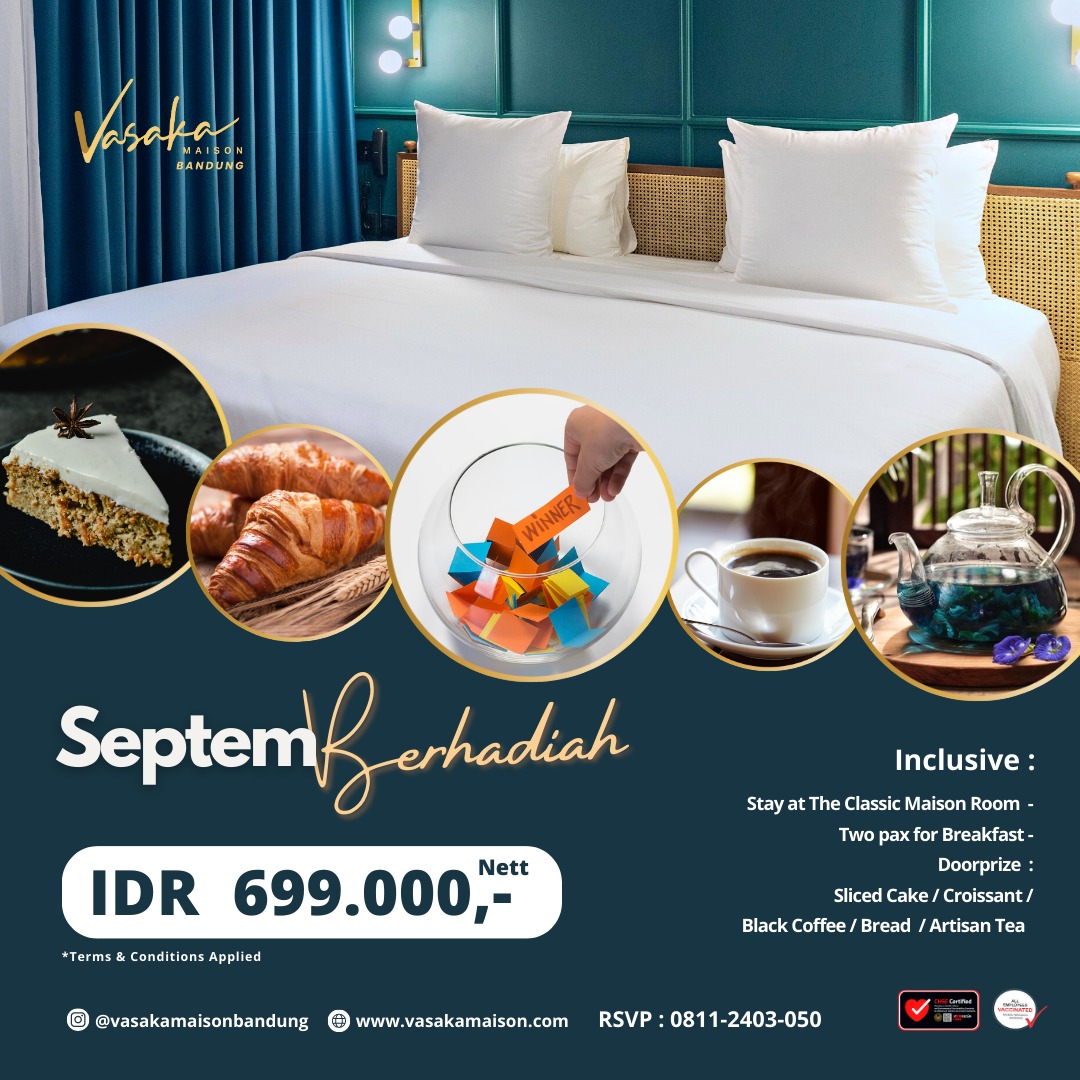 Experience the classic European interior touch, harmoniously blending soft hues of white, gold, and turquoise green, creating a warm and cozy atmosphere. Every corner exudes aesthetics, making your captured moments even more special.
Enjoy a luxurious staycation at Vasaka Maison Bandung with our 'SeptemBerhadiah' promo, priced at only Rp. 649,000 Nett. 
You'll also have a chance to win exciting door prizes.
Vasaka Masion Bandung
Jl. Asia Afrika No.55, Bandung
P: (022) 30508000
Instagram
Website