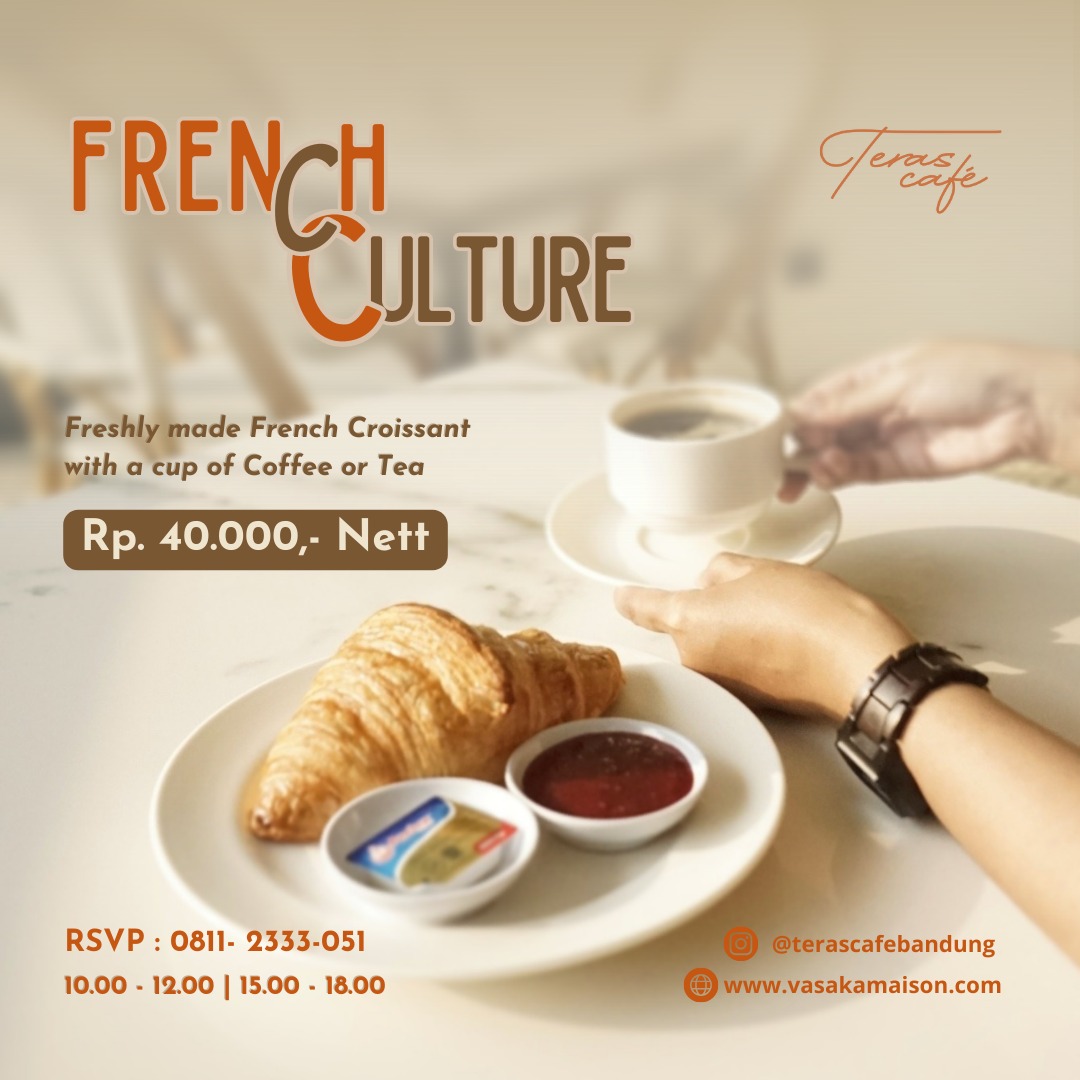 Vasaka Maison Bandung invites you to momentarily transport yourself to a cozy Parisian cafe through our French Culture promotion.
Here, you can savor the delight of warm croissants and delicious coffee without having to travel to Paris. You can experience it all at Terascafe & Bistro Java.
For just IDR 40,000 nett, you can indulge in a croissant paired with your choice of beverage.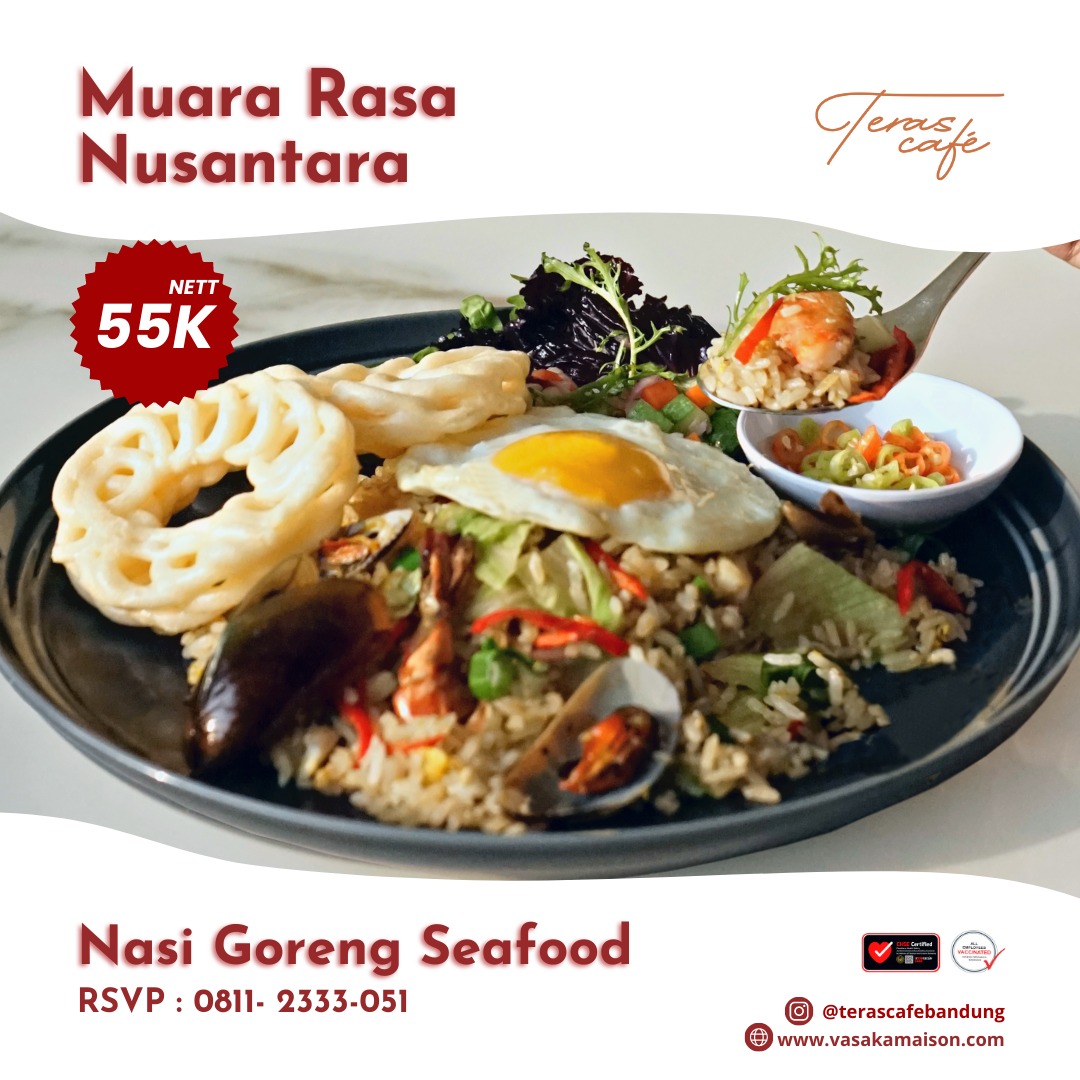 In addition to the French Culture promotion, Terascafe & Bistro Java also presents the Muara Rasa Nusantara promotion.
For only IDR 55,000 nett, you can relish an authentic Asian delight with our Seafood Fried Rice.
For further information, please contact:
Vasaka Masion Bandung
Jl. Asia Afrika No.55, Bandung
P: (022) 30508000
Instagram
Website