If you're looking to get fit and have some fun in the sun, Bali has got you covered! Whether you're a local, an expat, or just passing through, there's no excuse not to stay active and healthy while in Bali. With a range of fitness centers offering state-of-the-art equipment, expert trainers, and a wide variety of classes, you'll find everything you need to achieve your fitness goals and maintain your healthy lifestyle. So, whether you're into yoga, Pilates, weightlifting, or cardio, let's explore the best fitness centers in Bali and find the perfect one for you!
Fit and Fun Under the Sun: The Ultimate Guide to the Best Fitness Centers in Bali
Bambu Fitness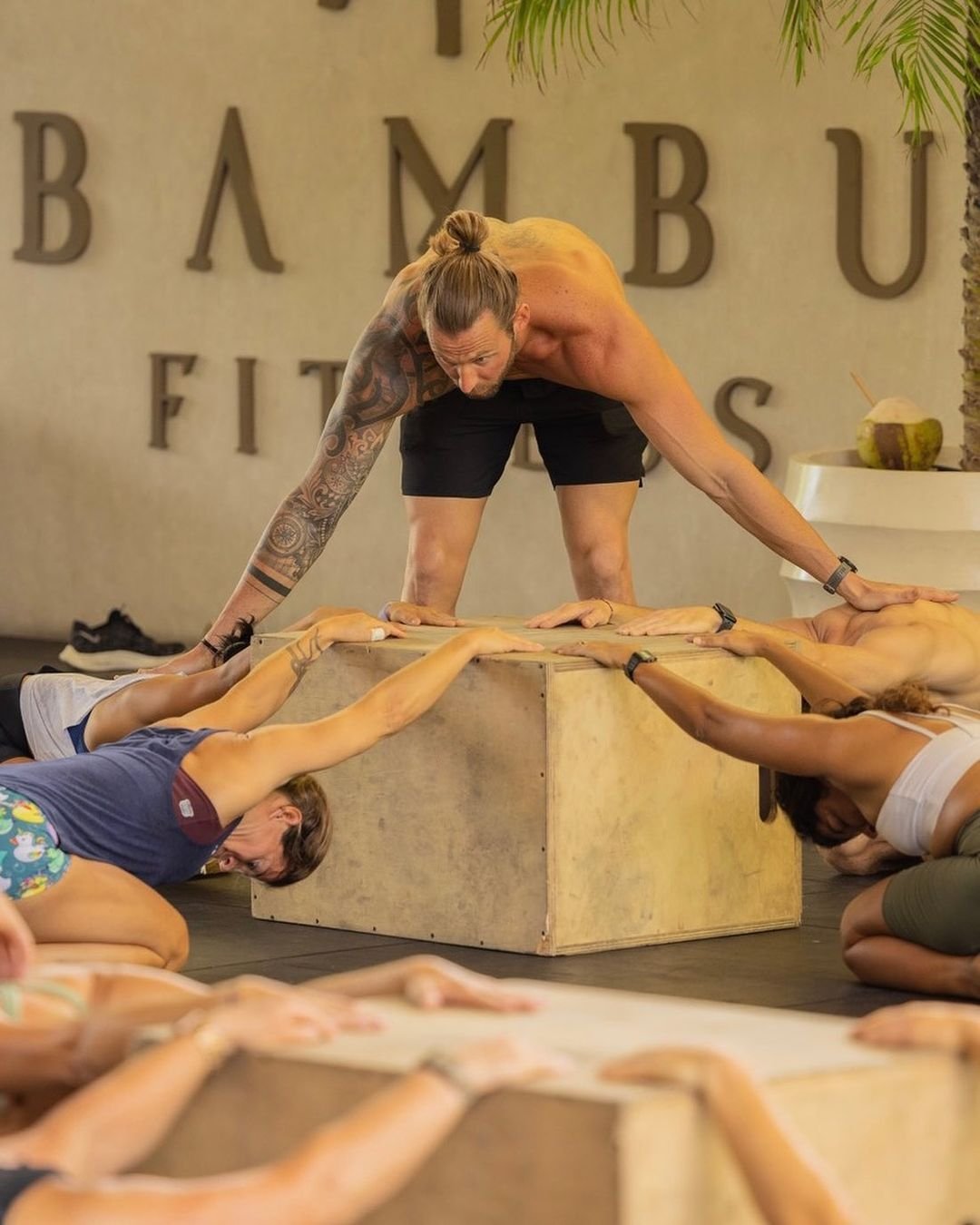 Built on the premise to provide you with a unique fitness space that is essentially your home away from home, Bambu Fitness strives to provide an inclusive, health-conscious experience for everyone. Bambu Fitness is here to welcome every level of fitness, you do not need to be a CrossFit© athlete or a professional Powerlifter to enjoy the benefits of their curated programming. With a stunning tropical design inspired by Tulum, this gym is packed with modern equipment and hosts a range of sessions, including CrossFit, weightlifting, and personal training. Whether you're a fitness enthusiast or just starting out, Bambu Fitness has everything you need for an all-round workout. And with its amazing location in Bingin, you'll want to work out every day just to soak up the beautiful surroundings. 
Jl. Pantai Bingin No.8, Bingin, Uluwatu, Kabupaten Badung, Bali 80361
Phone: +62 812 4499 7721
Website
Instagram
Body Factory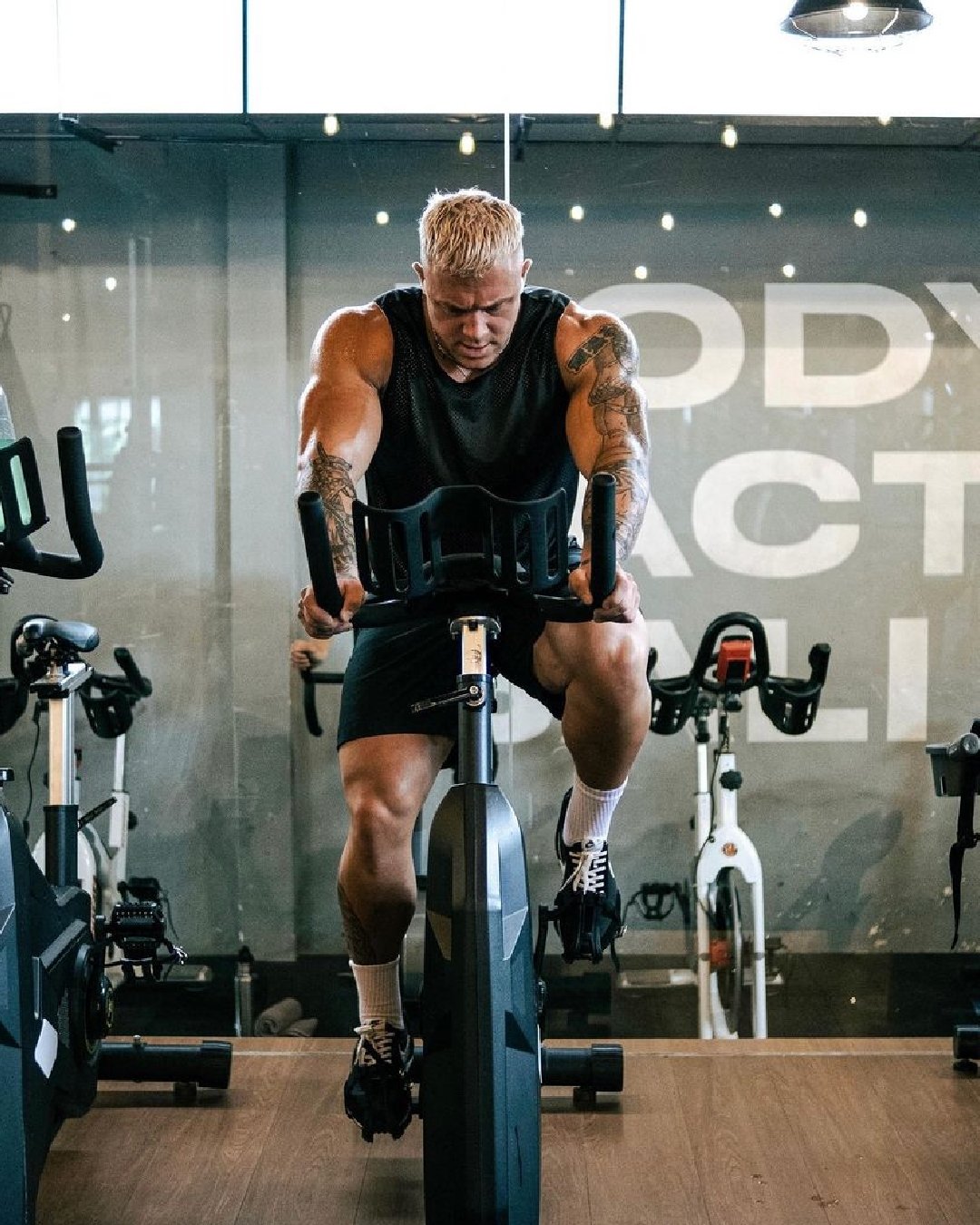 A top-notch fitness center that offers state-of-the-art equipment and expert training programs, Body Factory is all about helping you to achieve your fitness goals. With a spacious gym floor and a wide range of free weights and machines, you'll have everything you need to get a full-body workout. The fitness center's team of experienced and certified trainers will also provide personalized training and nutrition plans to help you reach your specific fitness goals. And if you're looking for group classes, Body Factory offers a variety of options as well. With its friendly and supportive community, Body Factory Gym Bali is the perfect place to work on your fitness and achieve your best self.
Jl. Nelayan No.27, Canggu, Kec. Kuta Utara, Kabupaten Badung, Bali 80361
Phone: +62 811 3802 255
Website
Instagram
Elite Fit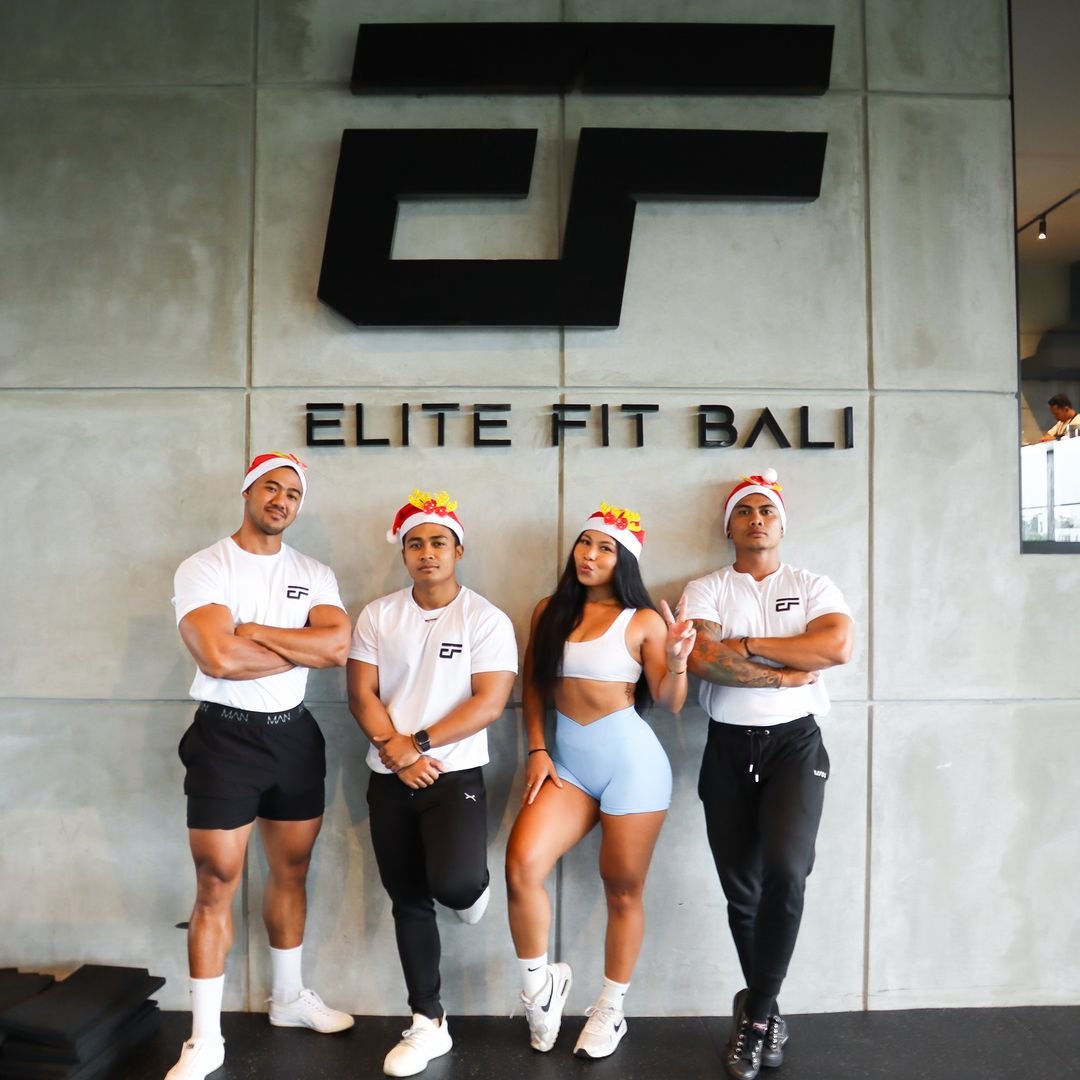 Located in the tranquil Pererenan area, Elite Fit Bali is a gym facility in Bali that provides the best equipment and certified professionals to help people get fit and healthy. They take a holistic approach to fitness and aim to create a supporting environment for people who want to achieve their fitness goals. The gym is family-friendly and welcomes everyone, whether they are first-time gym-goers or professional bodybuilders. As a family-friendly gym, Elite Fit Bali is ready to welcome everyone who wants to get in their best shape and condition. They mean serious business when it comes to 'fitness', and that means the best equipment, in the best environment, to get the finest version of yourself. 
Jalan Munduk Tengah No.mor 3, Pererenan, Bali, Kabupaten Badung, Bali
Phone: +62 877 7671 7889
Website
Instagram
Fortitude Bali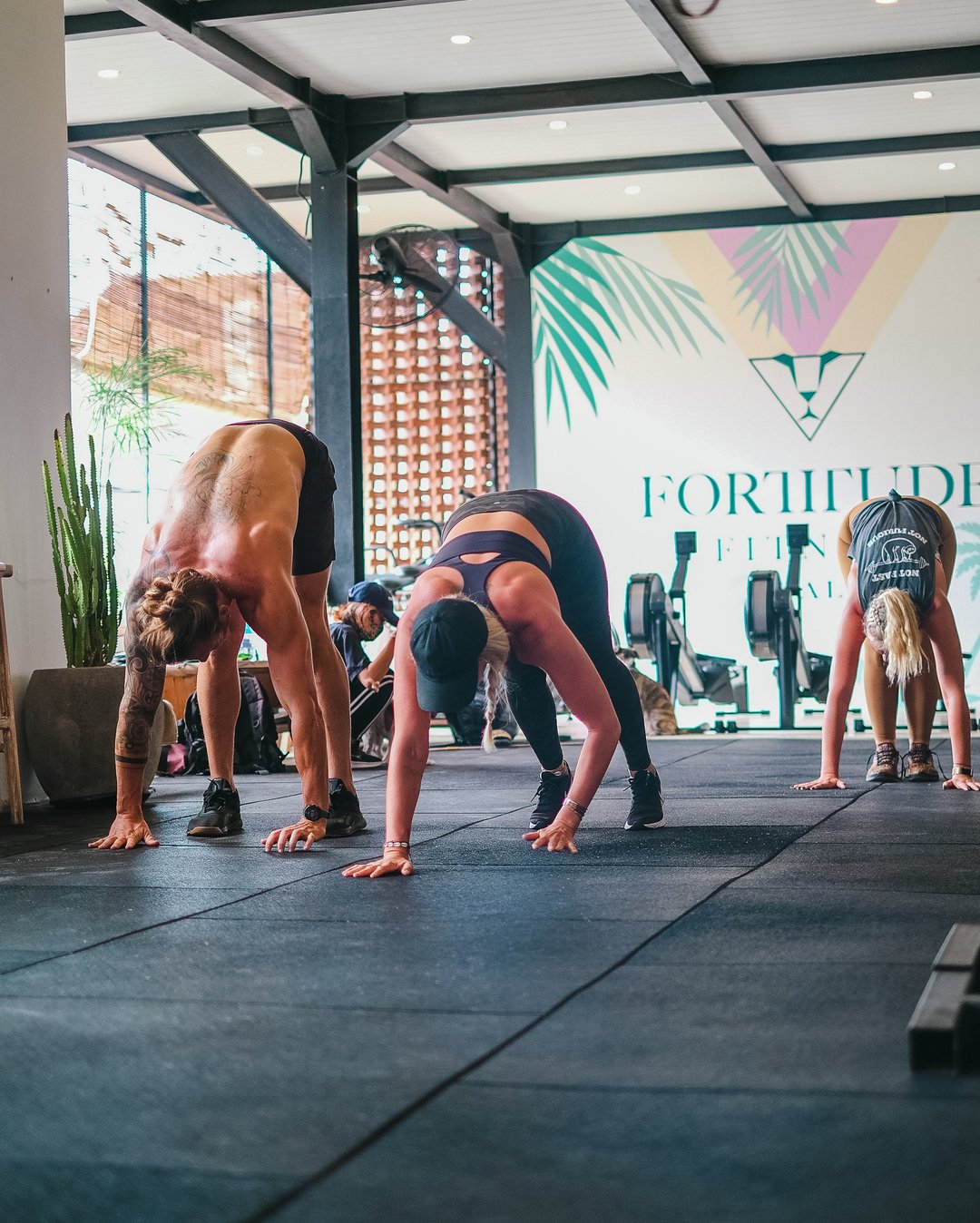 Get ready to experience a fitness community like no other at Fortitude Bali! The top-notch gym in Petitenget, Seminyak, boasts state-of-the-art equipment and modern facilities to provide you with a comfortable and enjoyable workout environment. Whether you're a seasoned pro or a beginner, Fortitude Bali's qualified instructors will offer a variety of classes to cater to all fitness levels. Plus, with our open-plan design and on-site café, you can fuel up before your workout or unwind after a big session. 
Jl Pantai Berawa No. 105.5 Level 2, Tibubeneng, Kuta Utara, Badung Regency, Bali 80361
Phone: +62 857 3891 8082
Website
Instagram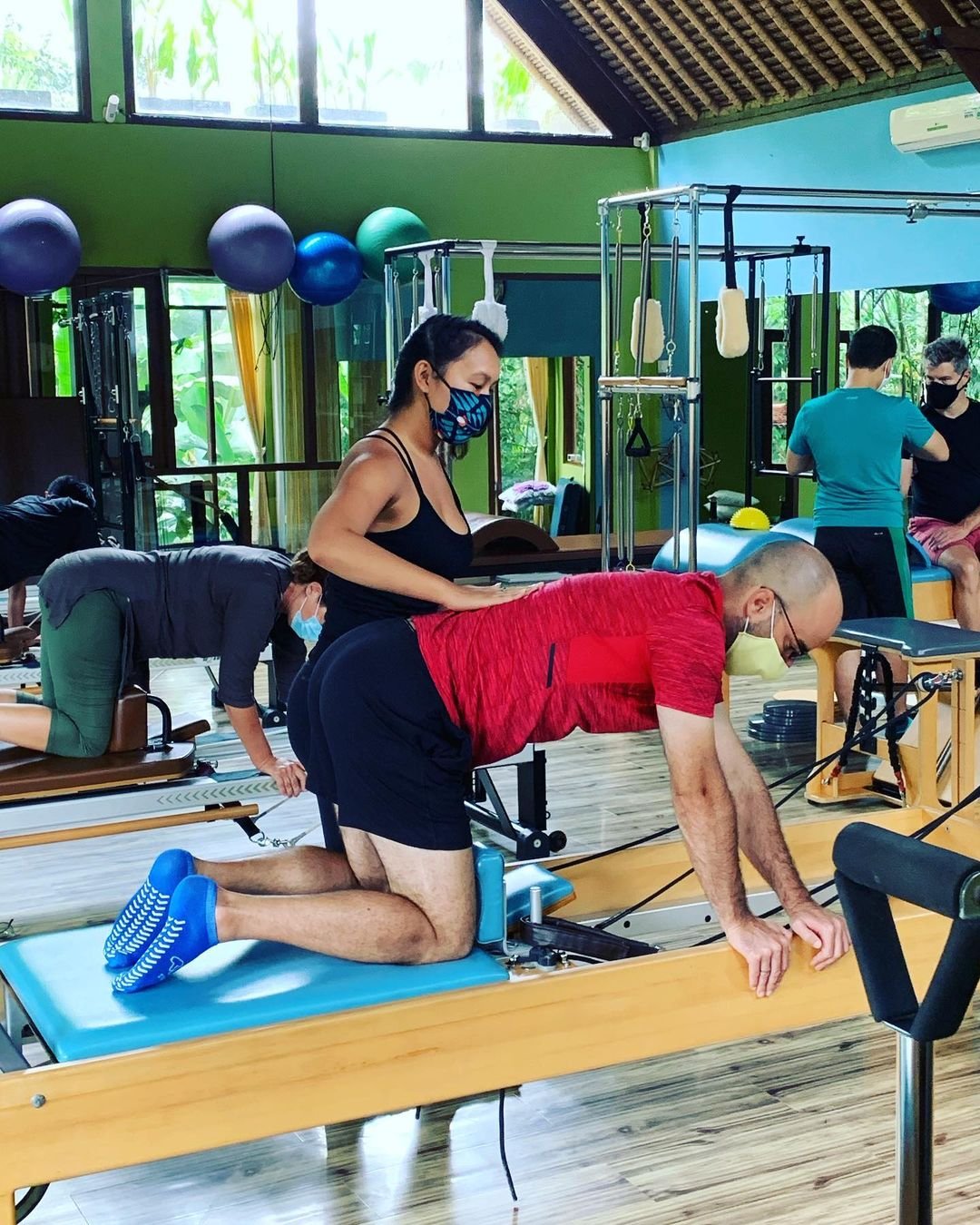 Started as the first fully-equipped Pilates studio, Movement Matters has become one of the most sought-out fitness centers in Ubud. Their beautiful studio was custom-built in the lovely Nyuh Kuning village of Ubud, Bali. As a pioneer in Pilates, Movement Matters set a high standard in offering high quality servive, with superb imported equipment including state-of-the-art Balanced Body®, STOTT PILATES® and GYROTONIC®. They also have small class programs led by experienced, knowledgeable and compassionate instructors. Movement Matters offer each client a highly individualized program and attention to ensure all of their clients get the most out of the sessions.
No.5, Banjar, Jl. Raya Nyuh Kuning Jl. Nyuh Bulan, MAS, Kecamatan Ubud, Kabupaten Gianyar, Bali 80571
Phone: +62 813 3935 9995
Website
Instagram
Nirvana Strength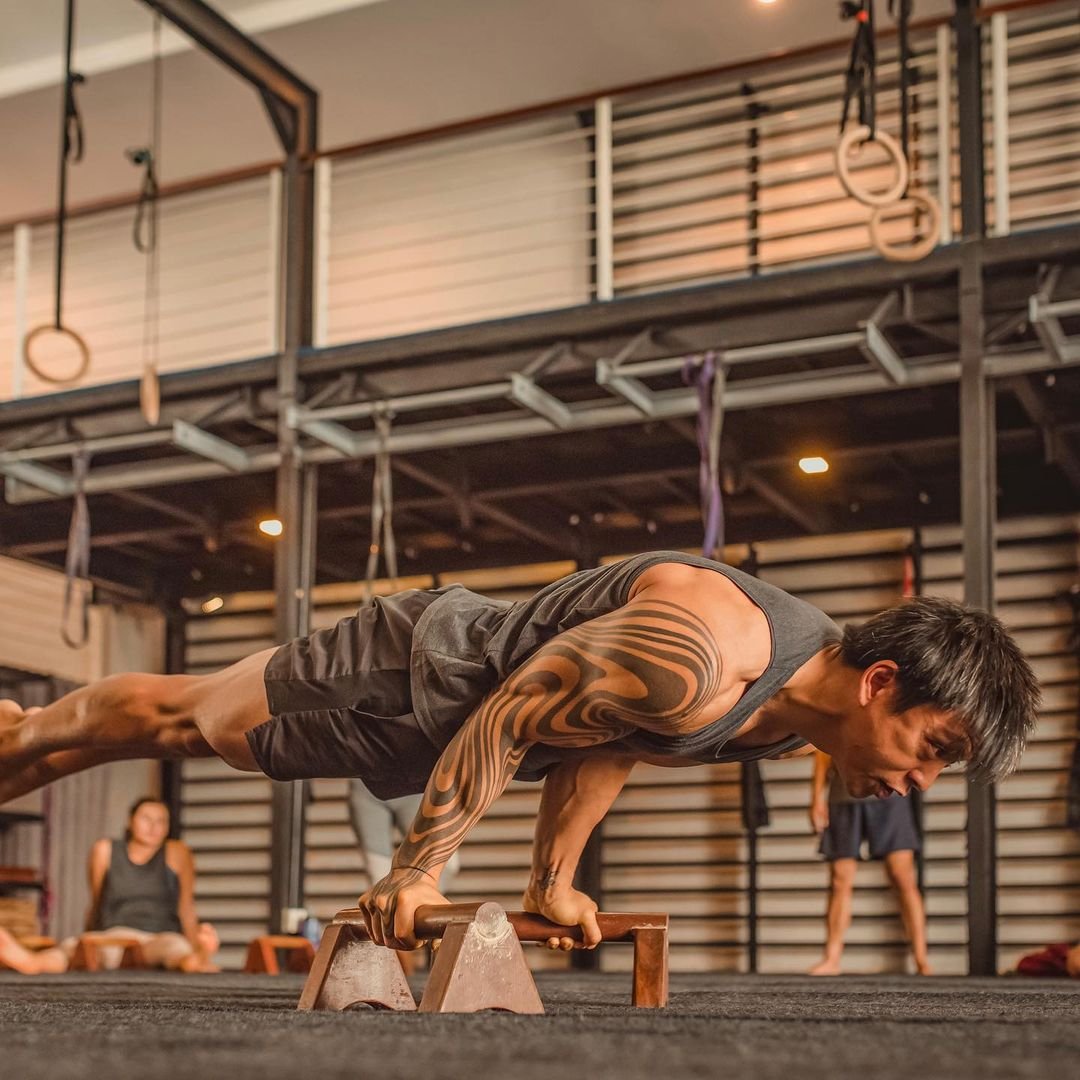 Located at Canggu, Nirvana Strength Bali is not your typical gym - it is a fitness sanctuary that combines strength and conditioning with mindfulness and self-awareness. The gym features state-of-the-art equipment, experienced coaches, and a community of like-minded individuals who are passionate about reaching their full potential. Their program, led by experienced and knowledgeable professionals, is designed to enhance your strength, endurance, and flexibility through a challenging combination of gymnastics, yoga, toning, and weight-lifting. Whether you're an athlete, fitness enthusiast, or just starting out, Nirvana Strength Bali is the perfect place to challenge yourself, push your limits, and achieve your personal best. 
Jl. Pantai Berawa No.8, Canggu, Kec. Kuta Utara, Kabupaten Badung, Bali 80361
Phone: +62 813 6231 5149
Website
Instagram
SOHAM Wellness Center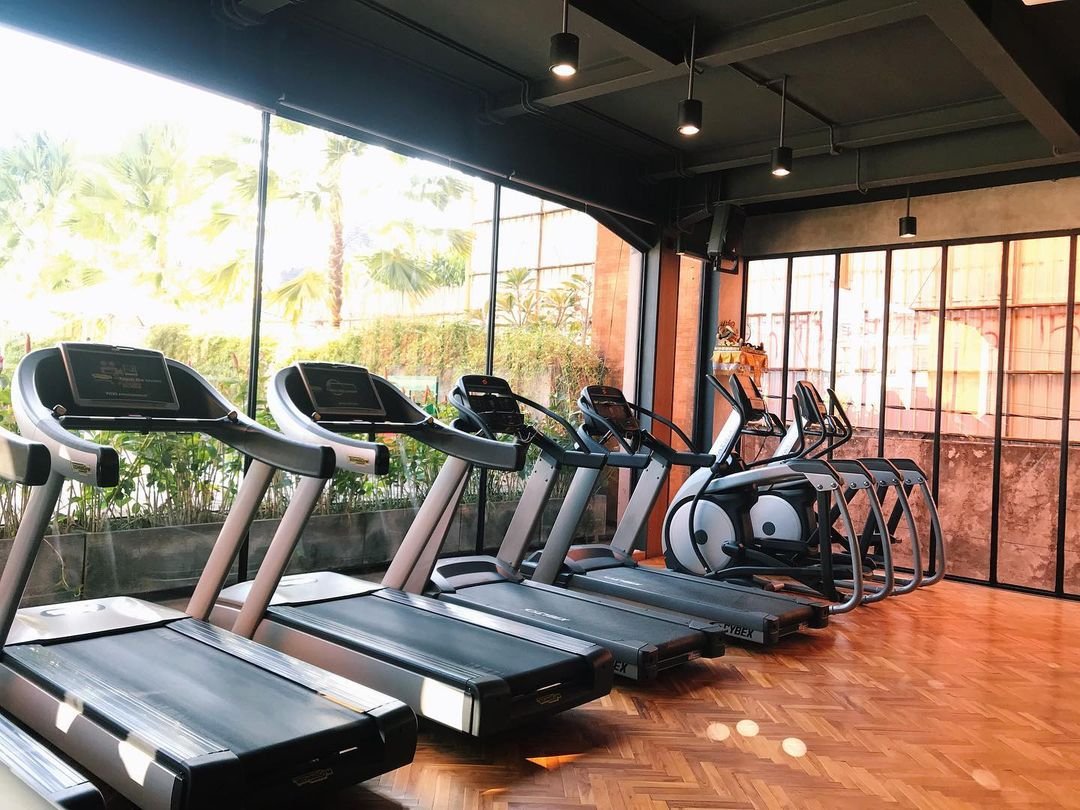 SOHAM Wellness Center is a holistic health and wellness center in the heart of Seminyak, Bali. Along with its luxurious spa and yoga studio, it boasts a top-notch gym facility that caters to all levels of fitness enthusiasts. The gym is equipped with state-of-the-art machines and weights, making it perfect for both cardio and strength training. With an open-air layout that allows natural light to stream in, you'll be able to workout in a bright and inviting atmosphere. The gym also offers personal training sessions with experienced and certified trainers who can create tailored workout plans to help you achieve your fitness goals.
Gg. Stap No.7, Kerobokan Kelod, Kec. Kuta Utara, Kabupaten Badung, Bali 80361
Phone: +62 361 474 1616
Website
Instagram
The Bar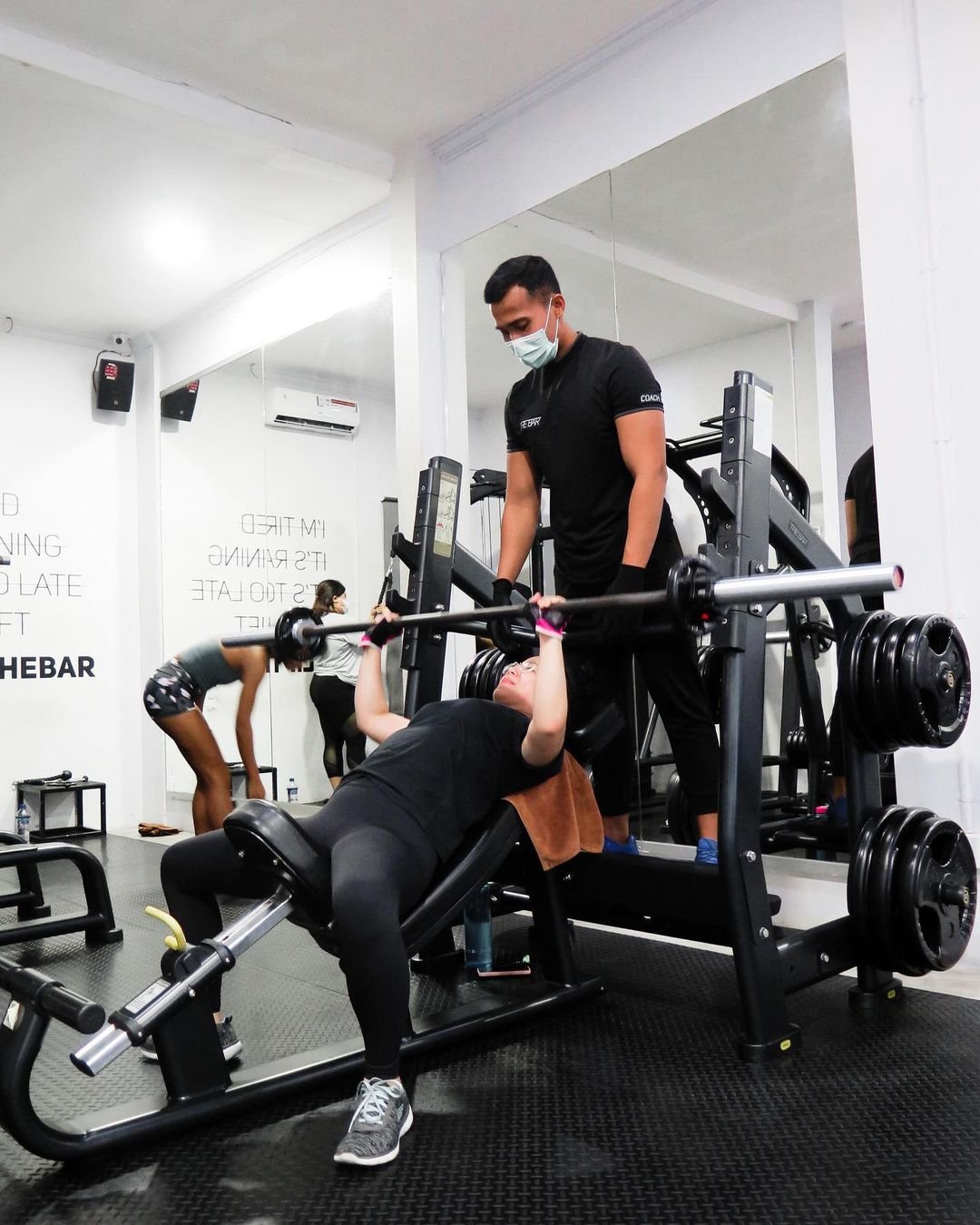 A strength training gym in Seminyak that focuses on helping people achieve their fitness goal, The Bar exists to show that getting in shape doesn't have to be complex. The gym boasts high-standard equipment selectively curated for effective strength training. The Bar's fitness philosophy is 'lifting right', which means they believe that people don't get better just by going to the gym, but get better by lifting right. With simplicity and quality at its core, The Bar provides the essentials and stripped away the rest so every gym session could bring people closer to their fitness goals.
Jl. Sunset Road No.189, Legian, Kec. Kuta, Kabupaten Badung, Bali 80361
Phone: +62 821 1943 5261
Website
Instagram